Deciding which products to sell online can be quite a task. Is there buyer demand? What's the competition like? Can it be profitable? Online sellers face these questions and more every time they take a chance on a product. Whether you're just starting out or looking to expand an existing collection, learning what others sell successfully can be a great starting point.
No matter what you decide to sell, you'll need a site where customers can place orders. BigCommerce is a website builder and ecommerce platform with all the features and functionalities needed to set up an online store. It's beginner-friendly and features an easy to use dashboard, store setup utilities, and clean, mobile-friendly store themes. Start a free 15-day trial.
We surveyed 35 ecommerce sellers about the types of products they sell and why their choices work for them. Their responses cover a full range of online business ideas and provide insight into the categories that work for sellers, and the niche markets they've discovered within. Overall, here's what we learned:
What 35 Ecommerce Store Owners Sell Online: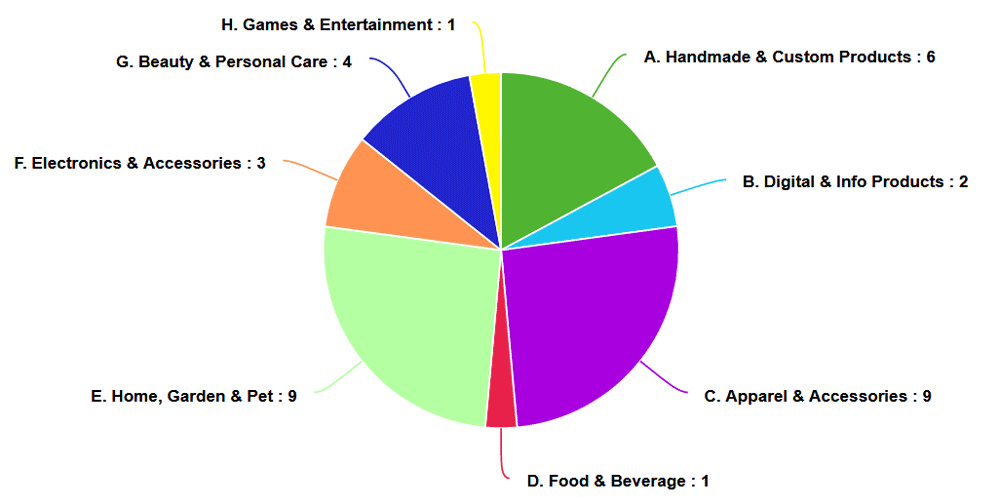 Let's take a closer look at why these products and categories work for the sellers surveyed.
A. Handmade & Custom Products
Six of our respondents focus on handmade and/or custom-made items ranging from consumer goods to B2B promotional products. Offering customizable products or unique handmade items is a good way to carve out a unique brand when selling online. Most of the sellers in this category make the products they sell themselves, with the exception of No. 6. This seller uses a print-on-demand service to print designs on products then drop-ship them to customers. Another option is to sell your products through Amazon to maximize your reach. 
Let's see what products these sellers find profitable in the handmade and custom goods categories:
---
1. Custom-made Fashion Accessories
Oliver Calaminus, Ecommerce & Operations, Big Head Custom
People can go to our site and upload any image and we make it into a "blinged-out" hip-hop style pendant and chain. Our pendants start out as wood and after multiple applications of our proprietary process you end up with a light and sustainably sourced pendant covered with bling and finished over with a layer of shiny glass.
It's not gold and diamonds, but gold and diamonds aren't us either. It's very unique and our customers LOVE it! We love to see what our customers send in even more, though. We could make designs all day long but nothing compares to the distributed creativity of the crowd. Some of the stuff we get is way cool and some are way out there! We have been approached for pieces from Big Black (Rob & Big), Redfoo (LMFAO), Dirt Nasty (Simon Rex), Scott Storch (producer), Lisa Loeb (artist), Chanel West Coast and her "Candy" jewelry line (Fantasy Factory), Eric Nagel (SiriusXM) to name a few.
Ecommerce is the only way our online business idea could work. Opening up a brick & mortar wouldn't be able to reach our customers. We have a small niche and given our custom product nature it would just not be feasible with any other sales model.
---
2. Custom-made Gifts & Awards
Sam Carter, Sales Manager, Challenge Coins 4 U
We sell custom-made challenge coins to the military, corporations, and universities. In addition to challenge coins, we also produce lapel pins and lanyards. Our challenge coins are custom made, so each order is unique. We drop ship each order from our factory and send it to our customer within 1-2 business days via air shipping.
Ecommerce fits our business model because it is the perfect way to engage and interact with the customer. All our customers are online, so no need for us to have a physical storefront, and the ecommerce model reduces our overhead costs. To manage sales we have a custom CRM that we use to track orders and sales and it makes life easy for everyone.
---
3. Custom Jewelry & Accessories
Jeff Moriarty, Family Business, Mothers Family Rings
We sell custom mother's jewelry. It's much more niche than regular jewelry, so we knew we could do well with it. And going online allowed us to reach a broader audience. We create and stock everything in our store. We find we get better margins and control quality since everything is done in-house.
We started with a brick and mortar store but found that our unique designs were wanted across the world for our niche market. So instead of having people come to us in the small town of Crown Point, IN, we ship to them!
---
4. Handmade Dolls
Adwoa Grier, Artisan, Etsy Shop ADWOA DESIGN
I make handmade and custom-made crocheted Amigurumi Dolls that I sell on Etsy. This fits my business model well for now since I ship the dolls worldwide and Etsy has my target market captured well. I stock and ship the dolls from my home studio.
---
5. Custom Hair Accessories
Felipe Vasconcelos, Owner, Elastic Band Co
We sell custom hair ties and headbands that other businesses and organizations use to increase brand awareness. We stock the materials to produce our hair ties and headbands, but the actual products are made and shipped from our facility in New York. We chose not to outsource any of the work so we have full control over the quality of the product we are sending to our customers.
Online selling is the backbone of our business model. Over 80% of our sales come from online channels (organic search, PPC, etc.). Customers use our online platform to design their custom hair tie or headband, so having an online presence is crucial to the business.
---
6. Custom-made Apparel, Accessories & Decor Products
Gayla Groom, Owner, Anomalypanoply
I sell physical goods that are created when they are ordered. I design these items, re-purposing classic artwork motifs to create clothing, bags, pillows, mugs, and posters. The items I sell are created only after they are ordered. I use the fulfillment services of Printful, which prints/creates the items and drop ships them.
With my particular business model, I don't have to keep inventory. Having a shop is inexpensive enough that I can be patient while growing my store. The cost can also be very low to develop the store, a DIY project requiring fairly basic skills (I used Shopify). Online selling allows me to reach millions of people who may be interested in my products, for almost no money — plus my store's success is largely under my control.
---
B. Digital & Informational Products
Two of our respondents focus on products delivered digitally, such as music files, educational products, and online courses. These sellers don't have to worry about storing and shipping physical products, but they do have to develop the digital media files and create an online store that allows customers to easily purchase and download products.
There are many ways to do this, but a WordPress store using a plugin that supports digital download sales is an easy, low-cost way to start. WooCommerce, Ecwid, Easy Digital Downloads, and Cart66 all work well for this. Learn more about selling products on WordPress, and see how to quickly set up a WordPress site.
Let's see what types of digital products these sellers find profitable and why:
---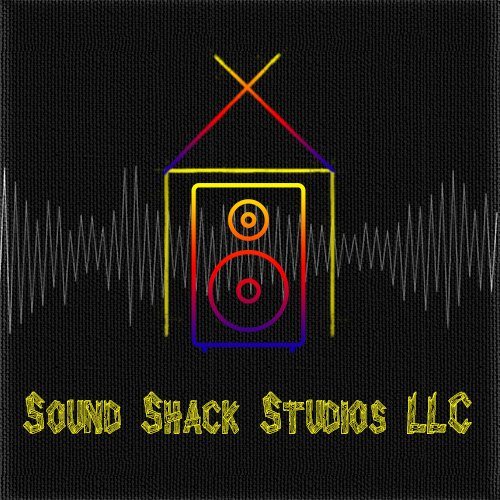 First, we market our portfolio on multiple social platforms such as youtube, Instagram, Twitter, and Facebook. When posting material to these sites, we include links back to our website where customers can purchase items that they enjoy.
Second, we use other ecommerce sites to widen our net and increase our pool of potential customers. We use a website called beatstars.com that allows music producers to advertise their portfolio. Not only is our main website connected to BeatStars but we also have a portfolio of music listed on soundcloud.com which is another social platform for people to share music.
We provide customers with a PayPal link in order to complete a purchase. Once the purchase is complete, the digital product is sent to the customer's email address.
---
2. Informational Goods & Services
Kristin Marquet, Founder & Creative Director, Creative Development Agency & Fem Founder
I sell informational goods and services and all digital products are delivered via username and password access. E-commerce is a great way to sell to consumers directly without much overhead. It fits well into my overall business model. I sell directly on my site and Teachable.com, but I am moving over to Thinkific.com very soon.
---
C. Apparel & Fashion Accessories
Not surprisingly, apparel and fashion accessories make up one of the most popular categories. Nine sellers, nearly one-third of all respondents, sell an array of apparel and related products, and each collection is unique. Apparel and fashion, with its endless niche opportunities and relatively low shipping costs, is clearly a great category for new sellers to explore. In fact, tee shirts alone account for a large number of online store success stories. If you want to cash in on this trend, check out our guide that shows you how to sell t-shirts online.
Now let's see what types of apparel and fashion accessories bring these sellers success.
---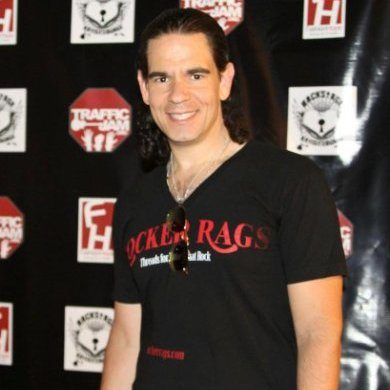 ---
2. Women's Apparel Boutique
Ashley Mazurek, Founder, Smith & Angie
Smith & Angie is an online-only women's clothing boutique, and as such our business model is solely ecommerce driven. We sell dresses, tops, shoes, accessories, etc. from both our website and Facebook Shop store. All of the items we sell are stocked in our warehouse and ship out same business day.
---
3. Specialty Shoes & Watches
Brian Condenanza, Owner, Fluo Shoes & Blancheir Watches
We sell LED shoes from our website. Fluo Shoes has been featured in the Huffington Post, NY Mag, TV and other media outlets. We sell our shoes worldwide, and we have different warehouses in different countries to hold our products. Sometimes, especially in high seasons when we have little stock, we ship orders directly from the factory.
---
4. Embroidered Baby Bibs
Jane Olson, Owner, Sassy Bibs
I sell specialty baby bibs that I stock and ship myself. Ecommerce and online selling fit beautifully with what I want to achieve with my company, Sassy Bibs. My business was formed to sell exclusively online since I wanted to reach as many people as possible.
---
5. Kid's Formal Wear Apparel
Lisa Chu, E-commerce Seller, Blacknbianco
My e-commerce site is dedicated to selling kids formal wear like boys suits, boys tuxedos, and flower girl dresses. I decided on this niche because I knew my business would be able to provide the most competitive edge against giant retailers in terms of quality, pricing and customer service.
My own e-commerce site is the perfect business model because I control every aspect of the customer's experience. Ensuring I over-deliver and build customer loyalty.
I manufacture all of my products overseas using my design and brand name. We also fulfill all of our shipments using a third-party inventory management service called ChannelAdvisor which plays an essential part in keeping our products in stock and shipping orders out in a timely manner. Without it, our inventory and shipments would be a mess.
---
6. Women's Sleepwear
Haralee Weintraub, CEO, Haralee
We sell cool garments for women and specialize in moisture wicking sleepwear and pillowcases designed for women with night sweats. Our business model was always to sell online from our own site. For additional exposure, we also sell on Amazon and Etsy and use resellers. We also drop ship.
---
7. Halloween Costumes Year-round
Mario Serna, Ecommerce Seller, Wonder Costumes
Being a Halloween costume store, it is difficult to maintain our doors open locally for the majority of the year. Thanks to online selling, we can acquire customers anywhere in the world who are experiencing the opposite problem: they need costumes during the off-season and local stores do not sell them.
We try to ship everything ourselves in order to maintain a margin; the catch is that we have to stock a great supply of inventory in-house but we are never really sure what products are going to be in demand. This industry can become easily over-saturated with the same products, leaving sellers in desperation trying to clear inventory by selling below cost. For that reason, we have to sell on Amazon, e-Bay, Walmart, Newegg, and pretty much any marketplace available in addition to our website.ph
---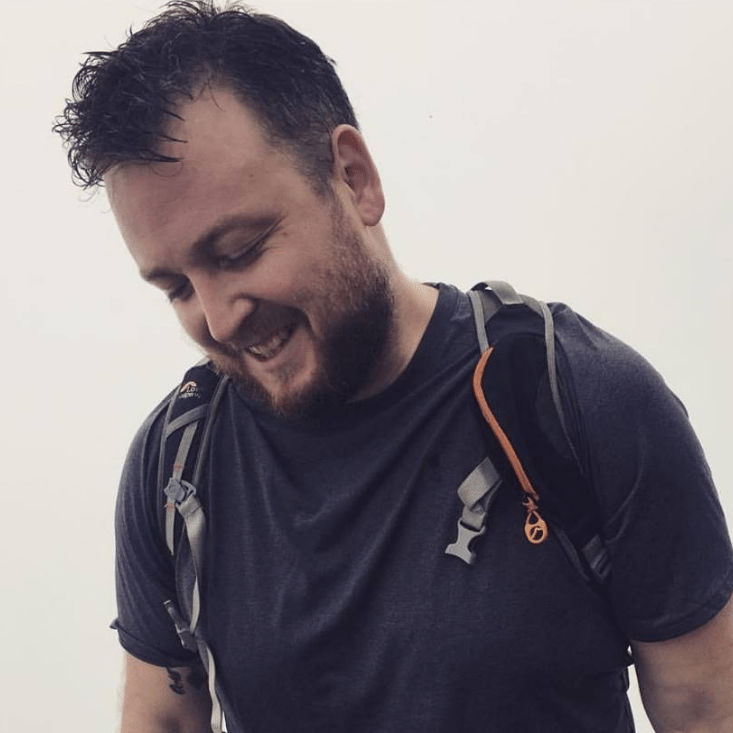 We hold our own inventory and many of our products are our own designs. We outsource order fulfillment and shipping through a 3PL warehouse that does third-party fulfillment for ecommerce brands. Essentially we send them all of our inventory and when an order is placed they take care of pulling the products and shipping them to the customer and, when necessary, processing returns or exchanges. We also just started sending inventory to Amazon's fulfillment service which is called FBA (fulfilled by Amazon). This allows Prime customers to receive two free day shipping and is a boost for any business selling on Amazon.
---
9. USA-made Women's Apparel
Yeva Syslo, Co-Founder, LoveMeTrender
We offer on-trend styles of women's clothing and all of the brands that we carry are exclusively made in the USA. Only 3% of the clothing in all the stores is manufactured in the USA, but we want to help change that. We stock everything ourselves because we want to guarantee fast 3-day shipping.
---
D. Food & Beverage
Only one respondent of our survey focuses on food and beverage, but a quick Google search will show you that this is not a narrow category by any means. Many small specialty stores sell branded lines that they produce themselves. Plus, private label companies make it possible to launch branded lines of sauces, baking mixes, specialty foods, spice mixes, and more, without having to produce anything yourself. If this sounds intriguing, we have a guide that shows you how to get started selling private label products.
Let's see what types of products work for our lone food and beverage seller.
---
1. Natural Food & Beverage Items
Sarah Ayala, Founder, Kiwi Importer
I sell natural food and beverage products mostly from New Zealand. My products are mostly organic and most of the companies I work with have a social calling too – from reforestation and re-establishing sand dunes and native bushland in Northland (NZ), to trade aid projects in Tonga and Uganda, to supporting coffee communities in war-torn Yemen. I'm a for-profit business but I don't think that means you can't do good in the world too.
I import, warehouse and send myself, we're now using ShipStation to help manage choosing the best shipping option for our shipments.
---
E. Home, Garden & Pet
This category ties with apparel and accessories for popularity. Here again, nine sellers, nearly one-third of all respondents, sell all sorts of products focusing on home, garden, and pet. Unlike apparel, the products in these categories can be bulky to store and ship, so many sellers turn to fulfillment companies and even drop ship partners to manage some or all of their fulfillment and shipping needs. Explore these options with our guides for managing fulfillment in-house or through a fulfillment partner, finding the best fulfillment company for you, and how to start a dropship website.
Now let's see what types of apparel and fashion accessories bring these sellers success.
---
1. Moving Blankets & Moving Products
Dustin Montgomery, Ecommerce Seller, Moving Blankets
We selling moving blankets and other moving products that we stock and ship out ourselves the old fashioned way. The majority of our orders are online, with most of our customers finding us that way.
---
2. USA-made Desks for Office & Home
Andy Tracewell, Director of Marketing, Caretta Workspace
We design, manufacture and sell high-end office desks for business and home use. We primarily sell directly through our ecommerce website, which is our primary sales tool. We manufacture many of our desks and tables to stock internally, so lead-times typically range from immediate to two weeks.
Drop shipping directly from our factory in Ohio to customers all over the country gives us greater flexibility in finding the most cost-effective shipping options available. Sometimes UPS works well, and sometimes we use freight options.
---
3. Pet Care Products & Animal Welfare
Anton Mironov, Ecommerce Seller, Animals Life NET
We operate a business that's a blend of e-commerce, live streaming, and animal welfare. We gather information and live streams from animal shelters, rescue, and sanctuaries across the world and sell pet food and supplies for them on our website.
People purchase the products and we order them from our supplier, which also delivers the goods to the shelters. This way, we don't have to store and deliver anything ourselves, everything is done using drop-shipping.
We also have several affiliate programs with sites such as Amazon, AliExpress, and PetSmart. After people buy something following our affiliate link, half of our income from that goes to buying food for a particular shelter.
---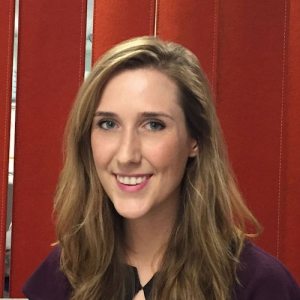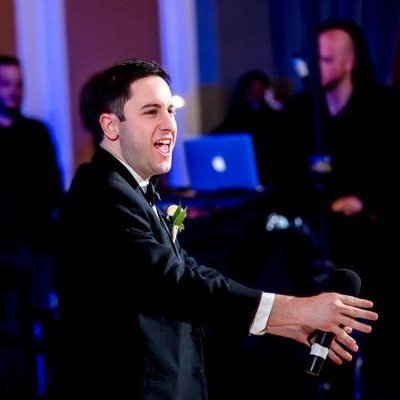 We sell 1000+ products and set up our store on Shopify in one weekend. We use a pet supply drop-shipper to keep our prices low and enable scaling for our fast-growing company. For gifts and custom art, we work with artists and craftspeople who have a sub-set of gifts that appeal to reptile and amphibian lovers. It is essentially an "Etsy for Reptile Lovers." For our own custom art, we drop ship gift products from on-demand manufacturer Gooten.
---
5. Specialty Candles & Crafts
Gloria Medina, Owner, Phoenix Fire Candles
I sell soy massage candles, soy and palm pillar candles, centerpieces for special events, party favors, and home decor crafts. Plus I occasionally provide an author a service of distributing their e-books online. I stock all the items I sell because I make most of it, except for accessories like wine glasses or candle holders. I ship it myself across the USA via FedEx, DHL, UPS, and USPS.
Ecommerce and online selling provide a convenience for my customers who can't come into my store due to distance, disability, or lack of transportation to the village complex where my store is located. While the majority of my business is in-store, customers appreciate having the choice of being able to have orders shipped.
---
6. Home Energy Conservation Products
Mark Tyrol, P.E., President, Battic Door Energy Conservation Products
We design, manufacture, and sell home energy conservation products that improve the comfort and efficiency of your home by preventing drafts and energy loss. Just about any home in the USA can benefit from one or more of our products.
Our business model is 100% ecommerce and online selling. By selling directly to our customers via ecommerce we provide outstanding and consistent customer service, same day shipping, and eliminate the distributor markup. Most of our goods are shipped directly to our customer from our warehouse. To reduce shipping costs and/or delivery time, some products are drop shipped from our manufacturer directly to our customers.
---
7. USA-Made Home Products & Gifts
Kelsey Bye, Owner, Spots on a Leopard
I own Spots on a Leopard, an online retail store featuring unique American made home goods and gifts. We provide local small businesses with a platform to sell their USA-made goods online, contributing to the economic growth of communities throughout the country. All of our products are manufactured in the United States, as we firmly believe the best way to help strengthen the American economy is by supporting homegrown manufacturers, entrepreneurs, and ideas.
We use drop shipping to move 90% percent of our inventory. Although, we do have a private line of candles, and the candle manufacturer in Georgia packages and ships those orders as they come through our website.
---
8. Patio Umbrellas & Accessories
Robert Garcia, Ecommerce Seller, IpatioUmbrella
We sell patio umbrellas and umbrella accessories like umbrella bases and protective covers. Online selling fits quite well for our model. Customers have the freedom to choose the right product for them and the options that will make it perfect. A brick-and-mortar store just doesn't provide enough physical space to show and market the different models available, and must rely on swatches and samples to try to sell what they can't represent. Online, we don't have that restriction as we can represent anything that is available. Also, the site is open 24 hours and available when the customer wants to peruse and research more before they make their ultimate purchase.
We kind of have a drop-ship model, however, our products are made-to-order per specs we give the manufacturer. Normal drop shipping is just sourcing what a given manufacturer or distributor has available and selling online for a percentage profit. Being online, we can create a product and ask the manufacturer to make it and ship it directly to customers for us.
---
9. Outdoor Swings & Hammocks
Daniel Brady, Founder Heavenly Hammocks
We sell swings and hammocks in Australia, all through a website plus some platforms like eBay and MyDeal.com.au. The business is 3-4 years old and profit is finally surpassing what I would earn from a full-time job, with strong growth continuing.
I keep the popular products in a 3PL warehouse and slow-moving products are kept at home and shipped from there. Popular products can easily cover the 3PL warehouse's weekly rent, while the slow-moving products can't. It's definitely convenient to have the 3PL warehouse fulfilling the majority of the orders, especially when during peak season comes or when I want to go traveling and work remotely. I also sell some drop-shipped products, mainly to gain sales statistics before importing them myself.
---
F. Electronics, Computers & Accessories
Three of our respondents handle electronics and computer products, and all use a multichannel strategy that includes Amazon as their primary sales platform. So if you plan on selling in this category, you should familiarize yourself with selling on Amazon. We have guides that help you find profitable niche products to sell on Amazon, and show you how to get started with Fulfillment by Amazon for your storage and shipping.
Let's see what types of products these sellers move on Amazon and other marketplaces:
---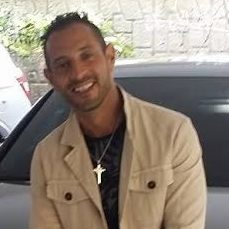 There are others out there that make a silicone wallet, but we feature so much more than just a simple phone wallet, we provide safety, security, and ease with a simple phone wallet that goes everywhere your phone does, all the time. The perfect marriage. 🙂
---
2. Electronics & Accessories Plus Digital Goods
Alejandro Rioja, Founder and CEO, Flux Chargers & Alejandro Rioja Blog
We manufacture and sell the #1 rated portable charger in the world called the Flux Charger, which has been featured in Digital Trends, Mashable, Engadget and many others. Our entire business model was started with e-commerce. Now that our brand Flux Chargers has surpassed the 7-figure mark, we are shifting towards brick-and-mortar and B2C deals. We use Amazon's FBA to fulfill our orders. We like them because of their timely deliveries and because of the trust that Amazon has with our customers.
I also own a blog in which I sell digital goods, I use the Easy Digital Downloads plugin on WordPress to manage sales and downloads.
---
3. Electronics & Computer Accessories
Najeeullah Babar, President, Interloper
We are strictly an ecommerce business selling specialty computer parts and computers with ISA slots used in industrial applications. 25% of our sales are international. We sell physical goods stocked and shipped from our own warehouse in Dallas, TX.
In addition to our own website, we sell through marketplaces like Amazon, eBay, Google Shopping etc. To synchronize inventory across multiple marketplaces and our own website, we use a service called UploadMyProducts.
---
G. Beauty & Personal Care
Four respondents sell beauty and personal care items, and an interesting note is that all four focus on organic products. This is an area where small sellers and startups can quickly find a following, especially if you combine a branded beauty collection with blogging, social media posts, and YouTube videos. You'll see below how YouTube gave one respondent her start in growing a $1+ million company. This category has many private label opportunities, too. If you want to launch a beauty line without manufacturing products, check out our guide on finding and selling private label cosmetics.
Let's see what types of products our beauty and personal care sellers find successful.
---
1. Organic Skin Care Products
Daisy Jing, Founder, Banish & YouTube vlogger
We sell fresh-made organic skin care products. We make all our products fresh and sell online rather than have a warehouse and stock products. We ship everything ourselves, and since it's fresh, we don't pre-make and stock as much as possible. We market on our Instagram accounts and package our products well to make sure they arrive in good shape.
Six years ago, I started this business from just my laptop. I had bad acne and did everything to help clear it up. I tried hundreds of different beauty products then reviewed and shared them with my followers who were suffering from the same problem as me. I developed a following of over 50M views on YouTube and became a trusted source of information in the realm of skin problems.
I started to make my own natural skin care line focused on combating skin blemishes. Eventually, my YouTube followers saw great results on my skin and encouraged me to launch my own business. Now we are a team of 13+ women, running a multi-million dollar beauty line, and inspiring confidence in others.
---
2. Natural Bath, Body & Candle Products
Kristen & Frank Pizzo, Owners & Founders, Bath, Body & Candle Moments
As a small business, we sell vegan and cruelty-free bath, body, and candle products, keeping a stock of goods right in our office space. Selling online makes it so easy for us to offer limited edition products, create a sense of urgency, and make super-fast innovations. For our type of products, sometimes people are curious about smells and textures; what we do is offer a small sample of a random item with every purchase so people can still have that experience of touching and smelling new things.
We take our orders and maintain our website through Shopify, then package orders each night, schedule a pickup from USPS for the next day, and our products are on their way to their new homes within three days. It's a no-brainer for our business!
---
3. Organic Skin Care Products
Zondra Wilson, Blu Skin Care, LLC, BluSkinCare
I sell USDA Certified Organic skin care products through my own website. Ecommerce fits my business model because my goal was to first sell online and then move into brick-and-mortar retail. I sell seven unique USDA Certified Organic personal care products: 2 cleansers, 2 toners, 1 eye serum, 1 eye makeup remover and 1 moisturizer. I manufacturer, stock, and ship all orders myself.
---
4. Organic Natural Beauty Products
Crystal Leochko, Founder, Bloomiss Naturals
My store is an organic natural beauty products company that has everything from organic body butters, to aromatherapies, to organic lip gloss called Bloomiss. I sell through my website and a few retail stores carry my line.
We stock our products ourselves however we are moving to a fulfillment center in the Fall of 2017. They can help us with endless selling and shipping options and it leaves more time for us to create amazing products and marketing — the two keys that keep a business growing.
This is my second ecommerce store and I can't even begin to tell you how exciting this world is. It isn't always easy, it is tough to get traffic to your website, but there are some things you can do that help you dramatically. A couple of tips would be, consistency with your social media and build a following that will be loyal to you. When you have a tribe that loves your products, they will spread the word better than you can imagine.
---
H. Games & Entertainment
Only one respondent of our survey focuses on games and entertainment. It's interesting to note that they use Amazon as their main selling platform as a reseller, and that success is leading them to create their own branded board game collection. This is another category that creative sellers have found great success with niche-targeted board and card games, thanks to Amazon. So, if game night is your thing, you're creation could be the next big hit. Learn how to research hot sellers and spot opportunities in the games niche on in our guide to finding products to sell on Amazon.
Let's see what games our lone seller moves using Amazon.
---
1. Board Games
Keith Brink, Partner, Rinuu
We are an online retailer of board games: Catan, Ticket to Ride, Monopoly, and the like. We started by selling on Amazon, and now are working on building our own brand and getting direct sales. We are almost exclusively an e-commerce company, but we host some local events to get a chance to talk to board game fans in-person.
We stock all of the games ourselves, but they are fulfilled through Amazon. We receive them all at our warehouse, label them for Amazon, send to Amazon, then Amazon fulfills all our orders. We also are currently testing a drop-shipping model to expand our product selection. We manage all of our orders, inventory, and sales channels with in-house software that I built.
---
Over to You
The range of products that bring online sellers success is endless. But you'll notice one trend, most of these sellers do something unique and have built a brand around that. Clearly, offering products tailored to a niche market is still the ticket to success for most small online sellers.
And when you finally get your product plan in place, you can start considering how to sell online and check out our preferred fulfillment center matchmaker. Even if you plan to ship products yourself at first, it costs nothing to get some quotes from fulfillment providers that match your needs. Plus, fulfillment service pricing is helpful to have on hand as you plan for the future.
Do you run an online store? If so, what unique perspective drives your success? Please share your thoughts and success stories in the comment box below.