Whole life insurance is a type of permanent insurance that provides death benefits to beneficiaries and has a cash value that grows during the policy's lifetime. Cash value can be used to increase your death benefit, cover premium payments, or be withdrawn as you need it. Monthly whole life insurance rates typically start around $150 per month.
Whole Life Insurance Providers
Don't assume that every whole life insurance policy is created the same just because it comes from a major national insurance provider. Some companies are better at providing higher guaranteed rates while others focus on premium pricing or dividend yields. Still others are better able to help higher-risk applicants satisfy their insurance needs.
Top Whole Life Insurance Providers
| Provider | Best For |
| --- | --- |
| | Individuals with minor to mid-level health conditions seeking competitive rates |
| | Older individuals seeking to use whole life for estate planning purposes |
| | Younger couples seeking affordable policies that grow with their income and needs |
| | Children's policies to establish permanent insurance with savings as early as possible |
| | Families requiring whole life to fund a special needs trust |
Some top whole life insurance providers to consider include:
Policygenius
Policygenius is the right choice for consumers who have medical conditions that might make life insurance rates unaffordable. With so many carriers at their disposal, Policygenius is able to place those with chronic health conditions at the most reasonable price possible.
Policygenius is an online personal lines insurance broker that shops rates among top-tiered insurance carriers. The online Policygenius platform allows consumers to shop for life and disability insurance with a quick application and no obligation to purchase.
Prudential Financial
Prudential Financial is a good choice for families looking for estate planning solutions, whether that is for philanthropic giving or building a multigenerational financial legacy. The whole life strategists at Prudential Financial have the knowledge to work with policyholders to put the properly structured solutions in place so their last financial planning wishes are executed without question.
Prudential Financial is recognized around the world for life insurance and retirement planning. The firm has 140 years of delivering on promises to clients when it comes to life insurance. Prudential Financial has received superior and excellent ratings from the major insurance credit reporting agencies.
Allstate
Allstate is the right choice for young couples who want a mixture of term and permanent insurance to maximize coverage with the ability to convert term life policies to whole life as their income and insurance needs grow. The company's convertible term insurance gives young couples a competitive entry point to start life insurance that can remain for a lifetime.
Allstate is a national insurance provider that offers home, auto, life, and commercial insurance through local Allstate agents. Allstate prides itself on the personal service its agents bring to properly underwrite and service policyholders. Consumers are able to bundle coverage and get multiline discounts when various personal insurance lines are brought together.
State Farm
State Farm is the right choice for families with newborns and young children. The company offers competitively priced whole life policies with fast issuance for families wanting to establish permanent insurance with savings as early as possible.
State Farm is a national leader in the personal lines insurance space, offering everything from home, auto, life, and disability insurance. Local agents work directly with consumers to establish the right coverage options while offering multiline discounts up to 22% for having insurance lines written together.
Northwestern Mutual
Northwestern Mutual is the right choice for families seeking permanent life insurance solutions for special needs trusts and caring for life-long dependents. The whole life solutions at Northwestern Mutual provide conservative growth with competitive interest rates compared to other whole life providers, giving parents the stability needed for special circumstances.
Northwestern Mutual is a highly rated insurance company that receives an A++ rating from A.M. Best, a rating agency that scores insurance companies on financial health. Northwestern Mutual offers a full slate of life and health insurance products as well as investment services, helping consumers make long-term financial plans.
What Is Whole Life Insurance?
Whole life insurance is permanent insurance, meaning it remains in force as long as you pay the premiums. Policies have two components to consider: death benefits and cash value. Death benefits pay beneficiaries the face amount upon your death. Cash value is money you can access while you're alive and that earns a nominal interest rate.
Whole life insurance pays a death benefit if you die during the policy's existence. There are several aspects to whole life insurance that you need to review before buying a policy because they can become part of the contract and impact how your whole life insurance works.
A few of the endorsements a whole life insurance may have include:
Term riders: Adds term life insurance to a whole life policy to increase coverage for less than buying an existing term policy
Paid-up additions: Provides the option to buy more insurance on the policy with dividends paid into the policy
Child dependent rider: Allows a parent to purchase anywhere from $5,000 to $25,000 in whole life coverage for minor dependents
Accidental death: Pays twice the death benefit if the insured dies from an accident as opposed to an illness
Waiver of premium: Pays whole life premiums for the insured for the remainder of the policy if the insured becomes disabled and cannot pay premiums
Joint or second-to-die plan: Names both a husband and wife on a whole life policy so the insurer pays the proceeds upon the death of the second person to pass away
Accelerated living benefits: Pays a large percentage or all of the death benefit when the insured is diagnosed with a terminal illness and has six months or less remaining to live
What Whole Life Insurance Doesn't Cover
Whole life insurance has several exclusions and limitations that work the same way as other life insurance policies. Suicide is the number one exclusion. Insurance companies that pay a death benefit on a suicide often require a policy to be in force for two years for benefits to be approved.
Those who work or play in risky activities may be subject to exclusions and may even be ineligible with some carriers. Common risky lifestyle activities include flying small aircraft, skydiving, scuba diving, rock climbing, and other high-risk activities.
How Whole Life Insurance Works
Also called ordinary life or straight life, whole life insurance offers coverage that is guaranteed for your entire life and eventually pays a death benefit to your beneficiaries. Because a whole life insurance policy builds cash value as you pay premiums, it also serves as a savings vehicle. For example, the cash value earns interest, can be borrowed against, or can be withdrawn.
When you apply for whole life insurance, you select an amount of money, called a death benefit, to be paid out to your beneficiaries when you die. After your death, your beneficiaries receive the death benefit, which is also the policy's face value. The cash value is not typically paid to beneficiaries in whole life policies. Cash value is considered a living benefit, while the death benefit is paid to beneficiaries.
Whole life insurance is the most popular type of permanent life insurance policy primarily because of its lifelong coverage and cash value feature. Even as the health of the policy owner declines, coverage stays in place as long as premiums, which are level, are paid.
Whole life's permanent coverage and cash value features are the primary differences compared to its primary alternative, term life insurance. With a term life policy, you get coverage only for a specified set time, such as 10, 15, or 20 years, and there is no cash value. The trade-off for lifelong coverage and cash value with whole life vs term life insurance is that the premiums are seven to 10 times higher than term life.
Whole Life Insurance Is Permanent Coverage
Permanent coverage is the primary feature of whole life insurance and is also its greatest benefit. As long as you pay premiums, the death benefit is guaranteed. At death, your beneficiaries receive your policy's face value. For example, if you buy a $100,000 whole life policy and consistently pay premiums, your beneficiaries receive $100,000 at your death. If the cash value grew and there were paid-up additions to the death benefit, it is possible for your beneficiaries to receive more than the $100,000.
Whole Life Insurance Premiums Stay Level for Life
Whole life insurance is typically paid on a monthly basis and remain the same throughout life. For this reason, they are called "level premiums." The advantage to level premiums is that they do not increase with age. For example, if you get a whole life insurance policy at age 25, your premium payment will be the same at age 65 and for your entire life, unlike universal life or renewable term insurance.
Whole Life Insurance Cash Value
Whole life insurance policies have a cash value, which accumulates and earns interest on a tax-deferred basis over time. The primary benefit of the cash value feature of whole life is that you can access this cash while you are living. Access to cash while you are still living is sometimes referred to as a living benefit.
Another important benefit of cash value is that it is shielded from creditors. This is because a whole life insurance policy is ultimately intended as a benefit for someone other than you, which applies to the cash value you've built in your policy.
Whole Life Insurance Policies Can Be Participating Policies
Whole life insurance policies that pay dividends are called "participating policies," and they can only be purchased from mutual insurance companies. A mutual insurance company is owned by the policyholders. This is in contrast to stock insurance companies that are publicly owned and do not pay dividends to policyholders.
Guaranteed Death Benefit
The death benefit of a whole life policy is normally the stated face amount. However, if the policy is "participating," the death benefit increases by any accumulated dividend values and decreased by any outstanding policy loans. Certain riders, such as an accidental death benefit, can potentially increase the benefit.
Whole Life Insurance Costs
Your whole life insurance quote depends on your age and health, the death benefit desired, your lifestyle, and the carrier. Generally speaking, the younger and healthier you are, life insurance costs are cheaper, with costs typically starting around $150 per month for $250,000 in death benefits.
Typical Whole Life Insurance Costs & Deductibles
Estimated Monthly Premium Based on Death Benefit

Age

$250,000

$500,000

$1 million

Male

Female

Male

Female

Male

Female

20

$173

$151

$337

$293

$667

$580

30

$250

$218

$490

$425

$973

$845

40

$357

$322

$700

$631

$1,393

$1,256

50

$549

$492

$1,082

$968

$2,157

$1,930

60

$884

$807

$1,745

$1,591

$3,384

$3,176
Quotes based on non-tobacco with standard health rating
Whole Life Insurance Premium Factors
Whole life insurance quotes consider all factors that affect a person's life expectancy since the company needs to use the law of large numbers to cover death benefits for hundreds of thousands of dollars, where premiums may only be $150 per month. First, insurers determine eligibility and then determine an insured rate based on health and history, often grading it as excellent, standard, or substandard. Excellent ratings get the most favorable rates.
Whole life insurance costs are based on many different factors, including:
Gender: Men have a shorter life expectancy in general, which means their rates are higher than women of the same age.
Age: The older you are, the closer you are to dying; therefore, the elderly pay higher life insurance premiums.
Medical history: A history of serious medical conditions, such as cancer or depression, increases premium payments.
Chronic medical conditions: High cholesterol and high blood pressure often lead to other more significant health issues and result in higher rates.
Family health history: A poor family health history suggests an increased likelihood for health issues of your own, such as cancer or heart disease.
Occupation: Riskier jobs, such as construction worker or pilot, typically mean higher whole life insurance costs because there is a greater likelihood of untimely death.
Tobacco use: Smokers and tobacco users (including vapers) are at risk for significant health issues, so they pay higher rates.
Lifestyle: High-risk lifestyles that include activities like scuba diving, skydiving, and remote travel destinations can increase life insurance premiums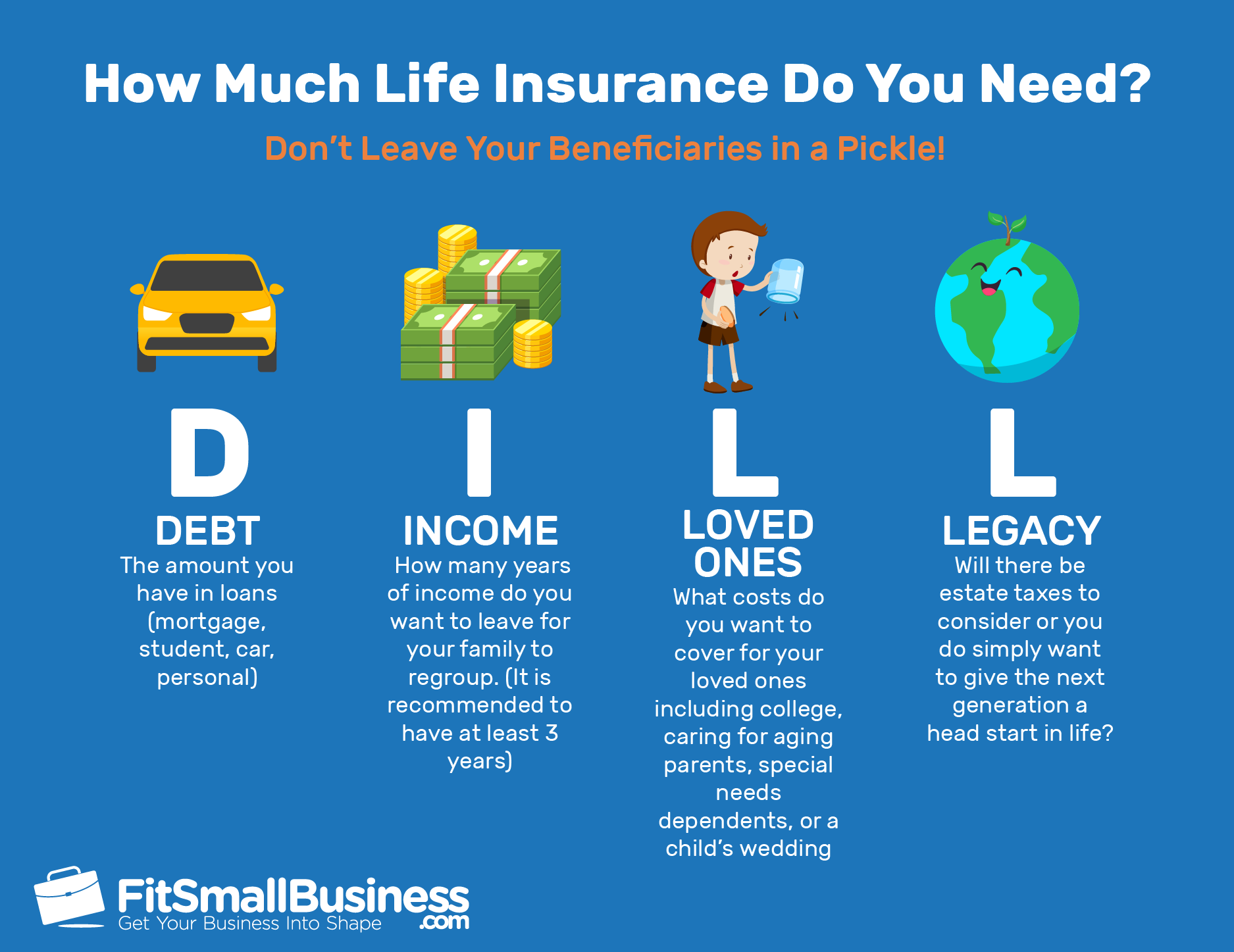 Understanding Whole Life Insurance Fees
Life insurance companies charge premiums on a monthly, quarterly, or annual basis. The primary purpose of premium payments is to cover the cost of insurance, administrative fees, and investment management fees. Whole life insurance premiums also include a savings component that is invested into an account that earns a designated interest rate, called the cash value.
The cash value is typically guaranteed to grow at a minimal interest rate stated in the contract. This rate may increase annually based on current interest rate conditions. It is the combination of the increased cost of insurance (COI), which is the administrative costs that go directly to creating the death benefit, and the savings portion that make whole life more expensive than term life insurance.
Costs and fees paid by the COI bucket include:
Mortality and expense charges: Costs of the life insurance death benefit, also called the pure insurance cost
Sales and administrative fees: Commissions, policy maintenance, and standard business expenses paid by the insurance carrier
Riders: Additional coverage options that customize a policy, such as guaranteed insurability, waiver of premium, and accelerated death benefits
Policy loan interest: Policyholders repay any funds borrowed against their policy with interest added to payments
Cash value in whole life insurance is what grows over time. This is the savings component of the insurance policy, and it's what makes whole life insurance attractive for conservative investors seeking life insurance and long-term cash savings in a tax-deferred vehicle.
Cash Value & Surrender Charges
Every insurance policy has a surrender period that starts the day you finalize and accept the insurance contract. However, the policy owner has the right to cancel the policy at any time. This is called a surrender since the actual policy paper contract should be returned to the insurance carrier. Because there is a cash value component, the surrender is not without penalty.
Surrender charges usually occur in the first three to 12 years of a whole life contract, depending on the carrier. Any cash value taken out during the surrender period is subject to this penalty, which is typically a percentage of the amount withdrawn. Taking a loan out of your whole life policy is not subject to surrender charges.
Types of Whole Life Insurance
There are several types of whole life insurance that help policyholders achieve certain financial goals. While each policy has cash value, some policies can be paid up in as little as 10 years to build cash value faster. Other policies are participating, meaning they pay dividends to policyholders that can also increase cash value.
Here are the basics of each type of whole life insurance:
Non-participating whole life insurance: With this whole life policy, the premium and the face value of the death benefit remain the same for your entire life. The policy is non-participating because it does not pay dividends.
Participating whole life insurance: This type of whole life policy pays dividends from the insurance company's profits. The dividends can be paid in cash, reduce your premium, accumulate with interest, or purchase "paid-up" additional insurance.
Level premium whole life insurance: This is the most basic type of whole life insurance. The premium stays the same for life, which is why it is called a level premium. Since the premium is higher than needed to pay for the cost of insurance, the excess amount is held and invested by the insurer, creating "cash value" in the policy.
Limited payment whole life insurance: As the name suggests, limited payment whole life insurance allows you to pay premiums for a specified number of years, such as 10 or 20. Limited payment policies can also be paid up by a specific age, such as 65.
Single premium whole life insurance: This policy is paid in full with one large, lump-sum payment. These policies are sometimes used for investment purposes.
Of the five types, you may be presented with specific policies simply because the carrier is a participating insurance company while another isn't. Consider the costs and whether or not you want to have insurance paid up before a certain age (limited payment or single premium) to maximize cash value in exchange for more expensive premiums for a shorter period of time.
Burial and final expense insurance policies are sold to senior citizens over the age of 55 and sometimes up to the age of 80. These are small whole life insurance policies with a limited medical questionnaire used to help those who have no other resources to pay for burial and final expenses. Policies are usually limited to $10,000 to $20,000 in death benefits.
Who Whole Life Insurance Is Right For
In general, whole life insurance is right for people who want to protect dependents and non-dependent spouses who would suffer financially if the policy owner died. It's especially appropriate for those who want coverage for their entire life because they fear declining health later in life. Some people may also be attracted to the cash value savings feature of whole life insurance.
"People who are concerned about outliving a term policy or are worried about declining health later in life, making them uninsurable, should consider whole life insurance. High net worth individuals may also use a whole (or another form of permanent) life policy as a means of investment diversification, since it builds cash value with interest above and beyond the death benefit."

– Ty Stewart, Founder of Simple Life Insure
Small businesses may also buy a whole life insurance policy to protect against financial loss if a key person dies or is disabled. For example, whole life insurance may be used to fund a key man insurance policy or a buy-sell agreement for small businesses. However, most small businesses use term life insurance for this coverage. Whole life insurance contracts are best utilized for business owners of small, family-owned businesses or sole proprietors.
"Whole life insurance typically does not make sense for business owners. After separation from the business, the need for life insurance no longer exists. It often does not make sense for the business or business owner to pay the higher premiums for whole life insurance when there is not a permanent need."

– Joe Hogan, Mariaca Wealth Management
How Whole Life Cash Value Works
Cash value in a whole life insurance policy is something you can use during your lifetime. A policy owner can pull cash value out for any reason, subject to surrender charges, at any time. The cash value can be accessed as a loan or simply taken out. Taking cash value out may affect the total death benefit paid to beneficiaries.
The portion of your monthly whole life insurance premium that goes into your cash value is invested into an interest bearing subaccount. The whole life insurance policy guarantees you a minimum interest rate, often between 1.5% and 3% but can go up if overall market interest rates go up.
This makes whole life insurance purchases even more attractive when interest rate markets are low because the expectation is that the interest will go up well beyond the guaranteed amount. This cash savings portion grows tax-deferred. Any interest cashed out in a surrender is taxed as ordinary income.
Ways to Access Life Insurance Cash Value
The cash value takes some time to accumulate in your whole life insurance policy, but once it does, you can access it in multiple ways. This flexibility to use the policy during your life makes it an asset for many in their overall financial planning.
You can access your permanent life insurance cash value by:
Closing the policy: This option cancels all death benefits, takes out all of the cash value, and is subject to surrender charges.
Taking a loan out: Policyholders can borrow up to 50% of their cash value and pay back the money plus interest.
Using some cash value: Policyholders can choose to subsidize financial needs such as retirement or college funding. This may reduce some of the death benefits and can be subject to surrender charges.
Increase death benefit: Some insurance providers allow you to give up your cash value in exchange for increasing the death benefit.
Pay for life insurance premiums: Once you have built up enough cash value, you can use it to pay premiums. This is called "paid-up" life insurance and most insurance companies offer this option as a rider.
Being able to use the cash value during your lifetime is very powerful. While people buy life insurance for the death benefit, many don't like the idea of losing years of premium if they need cash at some point in their lifetime. Generally speaking, most big insurance needs, such as paying a mortgage off, eventually diminish and life insurance becomes an estate planning tool that can also provide sometimes much needed access to cash before an insured dies.
Loans are one of the most common cash access features utilized in whole life insurance. Even though you take money out that reduces your death benefit by a loan value, you have access to cash without a credit check or paying high interest rates. In the end, if you pass away before the loan is repaid, your beneficiaries would have had to pay any loans off anyhow.
For example, assume you have a death benefit of $500,000 and take out a $20,000 loan from your whole life policy to buy a car instead of financing it at a higher rate from the dealership. If you died tomorrow, your beneficiaries would get $480,000 and the car without a loan. Had you not borrowed from the whole life insurance policy, your beneficiaries would get $500,000 but still have to pay the $20,000 dealer financing off.
Understanding Whole Life Insurance Contracts
There are four parties named in the whole life insurance contract: the insurance company, the policyholder, the insured, and the named beneficiary(ies). The insurance company is contracted by the policyholder to pay a death benefit to the beneficiaries if the insured dies. That is pretty straightforward. Where people get confused is when the named insured is not the policyholder.
In order to get life insurance on someone, the owner must have an insurable interest in the insured. This is usually a spouse, but it can also be a business in the case of key man insurance. When personal situations change, such as a couple gets a divorce, the ex-spouses' may keep ownership of the policy to maintain the financial interest of child dependents who become the beneficiaries instead of the ex-spouse.
Whole Life Insurance Pros & Cons
Whole life insurance has advantages and disadvantages. Before finalizing any insurance policy purchase, consider your family needs and overall situation. Whole life is a great policy, but it doesn't satisfy the needs for every person buying life insurance.
Pros of Whole Life Insurance
Whole life insurance is an attractive insurance policy for people who want to lock in rates for their lifetime and still have access to cash if needed. Cash value can grow and provide flexibility to policy owners who may want to surrender the policy if the insurance need dissipates or take out a loan from it while preserving the policy.
Some advantages of whole life insurance include:
Permanent coverage: Continues to cover the insured for the entire lifetime of the policy as long as premiums are paid
Cash value: Builds cash value over time, which creates a savings feature for the policy owner
Tax shelter: Grows tax-deferred cash value for policy owners and provides tax-deferred death benefits to beneficiaries; loans are also non-taxable; only cash value surrenders in excess of the basis are taxable
Living benefit: Enables a living benefit, which means that you can make withdrawals or borrow from the cash value while you are living or access accelerated death benefits in the case of terminal illness
Cons of Whole Life Insurance
While whole life insurance is great for people who want the cash value, it also has disadvantages. The complex nature of whole life insurance can result in client confusion and tax issues if money is withdrawn under certain scenarios.
Some disadvantages of whole life insurance include:
High premiums: Because of the permanent coverage and cash value features, the premiums for whole life insurance can be up to 10 times higher than the premiums for term life insurance. Plus, most people won't need the coverage until many years after buying the policy.
Mediocre returns on cash: The average rate of return on whole life cash value is 1.5%, whereas stock mutual funds have historically averaged about 8% annually.
Difficult to understand: The multiple features available in whole life insurance, such as cash value, living benefits, and how these compare to term life insurance, add to its complexity, and consumers may buy the policy when term life could have been the better option.
Whole life insurance offers some valuable benefits but it may not be right for everyone. Consider both the pros and the cons of whole life insurance before you make a final decision about the type of life insurance you need. Many people have a combination of permanent and term insurance to maximize coverage, long-term savings, and affordability.
Whole Life Insurance Alternatives
Whole life insurance is one of many types of insurance available to consumers. Because there are so many choices, confusion is an easy by-product of shopping for life insurance. Other options include term life, variable life, and variable universal life insurance. Determine your overall insurance and investment goals when considering the different types of life insurance.
Term Life vs Whole Life Insurance
Term life insurance is not permanent, meaning it only pays death benefits during the contracted term. Term insurance policy periods range from five to 30 years, generally with a level premium for the life of the policy. These policies have no cash value and have a lower cost of insurance, making term life insurance less expensive than whole life insurance.
Term insurance is typically used by younger families requiring large death benefits to cover home mortgages, future child expenses, or support for a surviving spouse. Many employers offer some type of term insurance through employee benefits. This is often the least expensive life insurance to obtain but is usually limited to accidental death coverage.
Variable Life vs Whole Life Insurance
Similar to whole life insurance, a variable life insurance policy is a permanent policy with a part of the monthly premium going toward the cost of insurance and part of it going into a cash account. Unlike whole life insurance, variable life insurance policies don't have a guaranteed interest rate. The insurer invests the money into variable subaccounts (mutual funds), causing the cash value, and potentially death benefits, to fluctuate with investment performance.
Variable life insurance can be less expensive than whole life since the goal is to increase cash value that is then used to buy paid-up additions. Variable life is attractive for someone who wants permanent insurance and has years to ride out market bumps that impact cash value and policy stability. Whole life is often purchased to cover lifelong needs and for estate planning purposes where stability matters.
Universal Life vs Whole Life Insurance
Universal life is similar to whole life in that it is a permanent policy with a cash value that has a guaranteed interest rate. However, universal life doesn't have level premiums and is best described as a guaranteed annually renewable term policy based on age
This means universal life policies are cheaper when you are younger and premiums automatically increase each year. The goal is to have the interest assume the difference in premium, but a universal life policy may cannibalize itself if the owner doesn't pay the difference in premium in low interest or declining interest market conditions. By cannibalizing itself, the policy uses the cash value to pay the premium until there is none; policy owners must pay more or cancel the policy.
Annuities vs Whole Life Insurance
Annuities are offered by insurance companies but are not life insurance. They are tax-deferred investment vehicles that work similar to IRAs. Annuities can be either fixed or variable, meaning the rate is either fixed or invested in subaccounts that fluctuate. Also, annuities name a beneficiary and avoid probate, but don't have a multiplier effect like life insurance does, paying large death benefits.
Investors use annuities when they want to place more money in tax-deferred vehicles. As long as the money stays in the annuity, it grows tax-deferred. Withdrawals are treated as taxable income and may also be subject to surrender charges. If contributions are made after taxes, only annuity earnings taken out are taxable. Like an IRA, annuity owners must keep the earnings in the annuity until age 59½ to avoid any IRS tax penalties on the deferred growth.
Tips on Getting Whole Life Insurance
Buying life insurance is a major decision for anyone and should be done with the right objectives and insights. Making sure you can ask the right questions to get the best policy for your long-term financial objectives is crucial.
Here are some ways to help you when buying life insurance:
1. Buy When Young & Healthy
Whole life insurance costs are less expensive for the young and healthy. After the age of 40, most people looking for coverage see their whole life insurance quotes rise, partly because this is when health issues often begin to arise. Waiting could mean you are no longer healthy enough for affordable premiums—if you are even eligible for a policy.
2. Keep the Intention of Life Insurance First
Purchase life insurance for life insurance purposes first and foremost. The savings component is a secondary benefit and serves as a bigger long-term financial planning strategy. Select the death benefits that cover your financial needs and priorities and look at ways to combine permanent and term to meet your family budget needs.
"While the idea of a tax-sheltered cash value inside a whole life policy can be appealing, you are usually better off paying the lower premiums of a term policy and saving the extra dollars in a separate account yourself. As the saying goes, 'buy term and invest the difference.' With the embedded fees and costs of whole life insurance, you are usually better off making your own investment decisions and just buy the less expensive, pure insurance term policy."

– Anthony Criscuolo, Certified Financial Planner (CFP), Enrolled Agent (EA), Palisades Hudson Financial Group
3. Talk to a Tax Adviser
Whole life insurance gets to be quite complicated when taking loans, getting dividends, surrendering policies, and even how beneficiaries receive death benefits. Talk to a tax adviser who can help you understand the ramifications of different cash outs with your whole life insurance policy so you aren't surprised with a hefty tax liability.
Whole Life Insurance Frequently Asked Questions (FAQs)
Whole life insurance has several features and there are several types to choose from. A good way to understand how whole life insurance works is to read the answers to typical questions people ask about it.
When is the best time to buy whole life insurance?
Major life events, such as a wedding, pregnancy, or adoption, or even overcoming a serious illness, are when people normally think about getting life insurance. However, the younger and healthier you are, the better your rates will be, making the best time the earliest possible age when you are both healthy and insurable.
Is term life insurance better than whole life insurance?
Term life insurance and whole life insurance satisfy two different life insurance needs. Term life allows you to get more coverage for a limited duration for major financial needs such as a mortgage or caring for a young family. Whole life insurance covers long-term needs, including burial expenses, legacy building, and estate tax planning.
What is 'cash value' in a whole life insurance policy?
The fundamental structure of whole life insurance is that the premiums are higher than that of pure insurance, such as term life. The extra premium accumulates and this allows for cash value, akin to an interest-bearing savings account to build up in your policy. The cash earns interest and usually grows tax-deferred. You can make withdrawals or borrow from the cash value.
Is whole life insurance taxable?
Taking any money out in excess of your basis from the cash accumulation account is taxable as ordinary income. Dividends are considered a "return of premium," which means that they are not taxable as long as the dividends you've received do not exceed the premiums you've paid. The death benefit to your beneficiaries is usually tax-free income.
What happens if you surrender a whole life policy?
When you surrender a whole life policy, it means you cease coverage by stopping premium payments. Most people surrender a whole life policy for its cash value. The cash surrender value depends on the age of the policy, and can be less than the actual cash value for younger policies where a surrender charge exists. Surrender charges are a percentage of the withdrawal.
Is whole life insurance a tax shelter?
Whole life insurance is considered a tax shelter because the cash value of the account grows tax-deferred and the death benefits are tax-free when paid to beneficiaries. However, surrendering a cash value life insurance policy that has grown in value is subject to income tax based on the difference of deposits and growth.
Bottom Line
Whole life insurance is a smart way to make sure you have life insurance in place for the rest of your life while maintaining access to some of you money. If you are purchasing whole life insurance, be sure to consider your budget, the total death benefit to protect your family, and the guaranteed rate of return.
Being able to compare rates from various companies for whole life insurance helps highlight both the cost and guaranteed rate of return on whole life policies with the same death benefit. Policygenius' online quote tool allows you to make comparisons quickly with no obligation. Because it is so easy, you can play with different coverages to truly determine the best policy for your family.