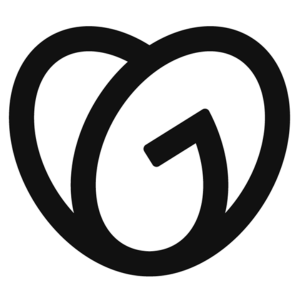 I had a chance to interview Steven Aldrich, Senior Vice President of Business Applications at GoDaddy. He shared the following stats with me:
80% of small businesses do not use a true business email address. Instead of using an email address sent from the company's domain name "@yourdomain.com," most small businesses send and receive emails from domains like  "@gmail.com" or "@yahoo.com."
Consumers are 9x more likely to do business with a company that uses a true business email address, than companies that do not.These statistics shaped the direction of most of the interview with Steven Aldrich. Before joining GoDaddy, Steven served as the CEO of Outright, a small business online accounting platform which GoDaddy acquired.
The following Q and A is based on my notes and don't represent Steven's exact words.
Click Here to get our FREE Google advertising guide and discover the 6 steps you can use to show up #1 in Google search
 What is the major difference between the 20% of small businesses that have a business email address and the 80% that don't?
There are two different main reasons.  The first is businesses that care deeply about their brand image and know it's possible, pretty easy and inexpensive  to have email connected to their domain.  There is a misconception that domain-based email is an "enterprise only" service.
The second is that when companies start bringing on employees, they get a business email address. I think most small business owners are uncomfortable with the idea of employees conducting firm business from their personal email accounts. For greater security and control, business owners tend to move toward providing employees and themselves a business email address.
I think many small business owners would be startled to find out that potential customers are 9 times more likely to do business with a company that uses a business email address than those that don't. Can you explain why that might be?
I think a business email address conveys a certain level of professionalism which an email coming from an ESP's domain does not. Customers associate emails from "@aol.com" or "@gmail.com" with a personal email address. As such, they may think a business using such an address may be a new company, a side business or even a scam, regardless of the actual history of company. In a word, I think the key issue is "trust." Potential customers are more likely to trust a company with a business email address.
Why don't you think more small businesses have a business email address?
In our discussions with small business owners, there are two reasons that come up. They don't realize how simple it is to obtain a business email address, and how little it costs.  For example, if you have your domain hosted with GoDaddy, with about two clicks you can set up a business email address. The cost can be less than $5 per user per month. And one user can have many different email aliases that come to them, e.g., emails to support@ and sales@ can be sent to your email address, without needing to buy additional mailboxes.
I am noticing more and more small businesses using forms on their websites rather than directly providing their email address. Can you discuss this trend? Is it about spam?
While not publicly providing an email address does protect from having spammers scraping this information from the website, I don't think this is the primary reason why small businesses are using forms.
Collecting information with a form helps a small business in two ways. By requiring the potential client to provide certain information, the business can immediately provide the potential client a much higher quality and detailed response to their inquiry. Often, an initial email from a client will be missing important information that is needed to provide the response or price quote the client is seeking. By making sure this information is collected on the form, the business can eliminate the back and forth, and provide what the customer wants more quickly.
Secondarily, a form enables the potential client's email address to be automatically imported into an email marketing program. The  business can then follow-up with regular communications, such as sending out a newsletter.
GoDaddy believes that contact forms are extremely useful and have included them in the core functionality of our website builder product. The contact us page on sites created with the GoDaddy Website builder include a form on the contact page.
In your last answer, you mentioned newsletters. Should a business use their "normal" email to send out a newsletter, or use a separate email marketing program?
We do see some companies sending newsletters through the business emails that they use for everyday communication. However, typically these lists are very small, less than a hundred names. We strongly encourage businesses to move to an email marketing platform as soon as possible.
Email marketing platforms have two features that I would like to single out that are very important. Emails being sent through these platforms provide clients the ability to easily unsubscribe from your newsletter. When a business sends newsletters through your business email, recipients don't have this option. If a business sends emails to people that don't want them, and they do not give those people the ability to unsubscribe, they will then report the emails as spam. Enough complaints and all the email – not just your newsletters – sent by you could be considered likely spam by the ESPs, and not get into customers inboxes.
When using an email marketing platform, in addition to allowing email recipients to unsubscribe, emails will be sent from an IP address which is different than your normal business emails. In other words, if your email marketing efforts get into trouble, it should not impact your ability to have normal email communication using  your business emails.
The second big advantage is the ability to track newsletter open rates and click through rates for content in the newsletter.  You'll be able to tell what is most interesting to your customers and prospects and send more of the stuff that information. And you'll know which specific customers opened and read your newsletters, giving you a view into which customers you should pursue to generate new sales.  That's something every business wants!
Click Here to get our FREE Google advertising guide and discover the 6 steps you can use to show up #1 in Google search
---
  Steven Aldrich, GoDaddy
It's Steven's job to set and execute the company's vision of providing elegant, end-to-end technology solutions for GoDaddy's 10 million small business customers. He also heads up the Online Bookkeeping and WorkSpace teams.
Steven brings over a decade of experience at Intuit, where he built solutions to help small businesses use the Web to grow and run their stores. He also has small business experience as the founder of a Web company that simplified shopping for insurance. Steven earned an M.B.A. from Stanford and a B.A. in physics from University of North Carolina.
After hours, Steven serves as President of the Board of the Bay Area Glass Institute, a non-profit glass studio, and enjoys spending time with his wife Allison and their son, Jackson, at many sports and arts events.