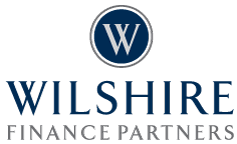 Wilshire Finance Partners is a real estate finance and investment company specializing in small balance bridge loans. They have been in business since 2008. Their rates start at 7.9%, and they can lend up to 70% LTV. They have an A+ BBB rating and generally positive reviews in Facebook and FreeandClear.
Lender Information
| | |
| --- | --- |
| Business Name | Wilshire Finance Partners |
| Business Website | wilshirefp.com |
| Business Address | 1400 Newport Center Drive, Suite 250 Newport Beach, CA 92660 |
| Business Phone | 866-575-5070 |
| Business Email | sales@wilshirefp.com |
| Business Established Year | 2008 |
| Social Media | |
Wilshire Finance Partners Rates & Terms
Types of Properties
5+ Units
Office
Retail
Mixed Use
Warehouse
Light Industrial
Self Storage
Investor Properties
Loan Amount
$250,000 - $5,000,000
LTV
Up to 70%
ARV
No information available
Interest Rates
Starting at 7.9%
Lender Fees
Origination / Application fee of 2%-2.5%
Loan Terms
1-3 years
Minimum Qualifications
1st lien position only; (2nd lien position case-by-case on California purchases only)
Less than perfect credit score is OK
Typical Time to Funding
Information not available
Other Financing Available
Bridge Loans for Purchase
Refinance
Cash Out
Repositioning loans
Rehabilitation loans
Debt restructuring loans
*Exceptions may be granted. Lender information is updated often, however exact lender terms may have changed.
States Currently Lending In
California, Oregon, Washington, Montana, Utah, Colorado, New Mexico, Texas, Illinois, Florida, Maryland, Virginia, Hawaii
Work For Wilshire Finance Partners? Claim This Page.