Wintac is a business automation software designed for managing service contracting companies. It features customer and lead management, estimates and proposals, scheduling and dispatching, work order management, accounting and payroll, and more. We compiled Wintac user reviews from around the web and determined that they have mainly positive ratings. We also compared the most popular pricing options for small business owners.
Wintac Customer Reviews
Overall Experience: Good
Ease of Use: God
Customer Service: Good
Pricing: Good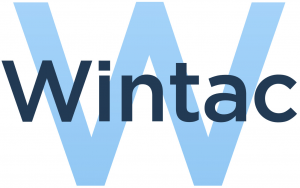 Summary of User Reviews
What Wintac does well:
Users who left a positive review of Wintac like that it is very easy to use. A lot of users love the color-coded daily dispatch board and the Web Portal.
What Wintac does not do well:
Users who left a negative review of Wintac said that the software has glitches and bugs. A few users also complained that they have to pay annual fees for upgrades and support.
Most Helpful Positive User Review
One user who gave Wintac a positive review on Capterra said that the dispatch board allows their office staff to easily see the operation's daily schedule and to dispatch their technicians directly through the software. He also likes that his field techs can check records and invoice their customers immediately using the Web Portal.
Most Helpful Negative User Review
One user who left a review of Wintac on GetApp said that he bought the software thinking that there would be no additional fees after paying the one-time software fee, but he was disappointed to find out later that there is a substantial amount of annual fees required to get updates to the software and additional support. It is worth noting, however, that he is generally satisfied with Wintac.
Wintac User Reviews from Around the Web
Here are a few other resources for finding helpful Wintac customer reviews. We rated the review sites on a scale from poor to excellent based on how trustworthy and useful the reviews seemed.
| User Review Website | Average Rating | Number of Reviews | Quality of Reviews |
| --- | --- | --- | --- |
| Capterra | 4 out of 5 | 463 Reviews | Excellent |
| Expert Market | 4 out of 5 | Staff Review | Good |
| Finances Online | 8.1 out of 10 | Staff Review | Good |
*Average Rating as of October 26, 2017
Wintac Pricing
Wintac's base rates range from $2,195 to $3,195 (one-time fee). It offers three types of products — Wintac Green (for field service trades such as lawn care, landscaping, pest control, etc.), Wintac Pro (for businesses that offer service and installation like roofing, plumbing, HVAC, etc.), and Wintac Fuel (for businesses that deliver fuel oil, kerosene, and propane).
Fees
Wintac Green
Wintac Pro
Wintac Fuel
Base One-Time Fee
(inclusive of 1 user)
$2,195
$2,695
$3,195
Additional Office User (One-Time Fee)
$1,245 each
$1,245 each
$1,245 each
Unlimited Office Users (One-Time Fee)
$14,645
$15,145
$15,645
Web Portal (One-Time Fee for Unlimited Users)
$1,795
$1,795
$1,795
Wintac's Web Portal is a software that allows technicians to get real-time web access to their company's data even while they're on the field. It allows them to view their work schedule daily, weekly, or monthly. It also allows them to check service history, equipment specifics, and more.
Compare Wintac Competitors
Not sure if Wintac is the right field service management software for you? Check out our reviews of other top providers.