The best WordPress booking plugins are game-changers for service-based businesses. These tools give you the ability to accept reservations at any time of day and through multiple platforms, like your website or social media, which can help you generate more bookings. And with fewer calls, you can also spend less time scheduling on the phone and more time doing what you do best.
Of course, to reap the benefits of using an appointment booking plugin, you need to be using the right booking plugin for your business. And with so many in the market—each with a range of different features, capabilities, and use cases—it can be a challenge to find the best WordPress booking plugin for your business. To help, we found the nine best for every type of business.
Here are the nine best booking plugins for every industry:
Let's take a look at each of the nine best booking plugins for WordPress:
1. Amelia: Best Overall WordPress Booking Plugin
Price: $59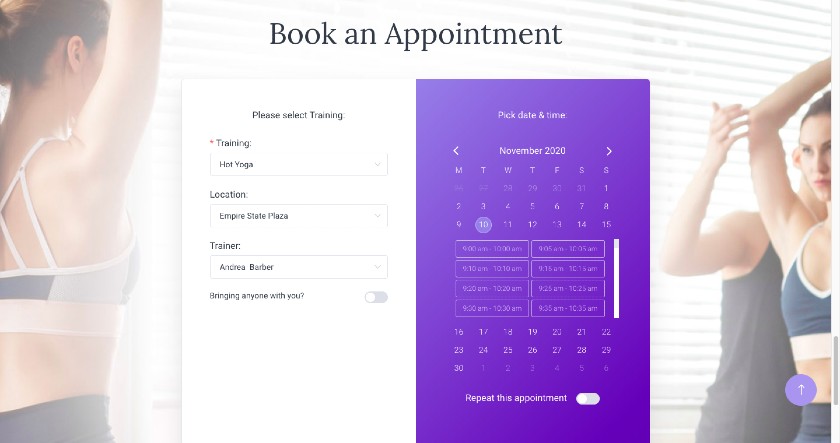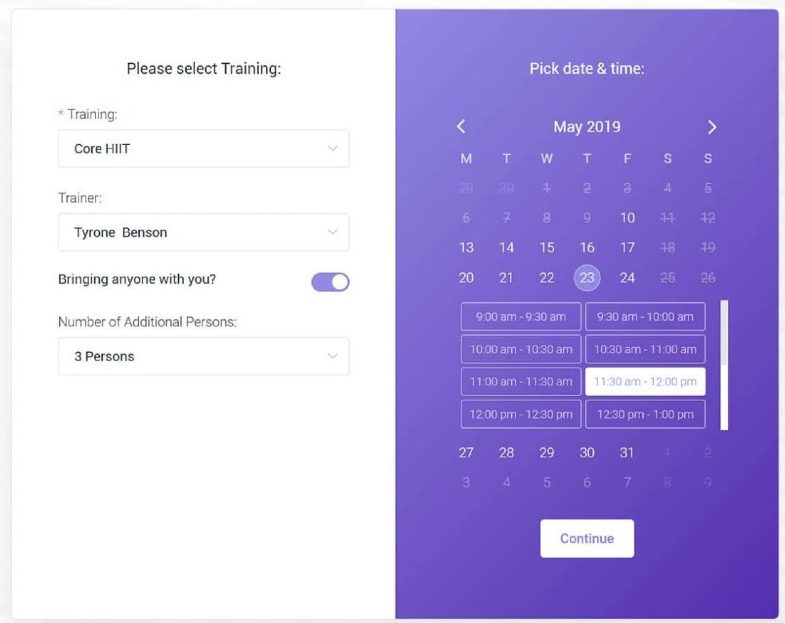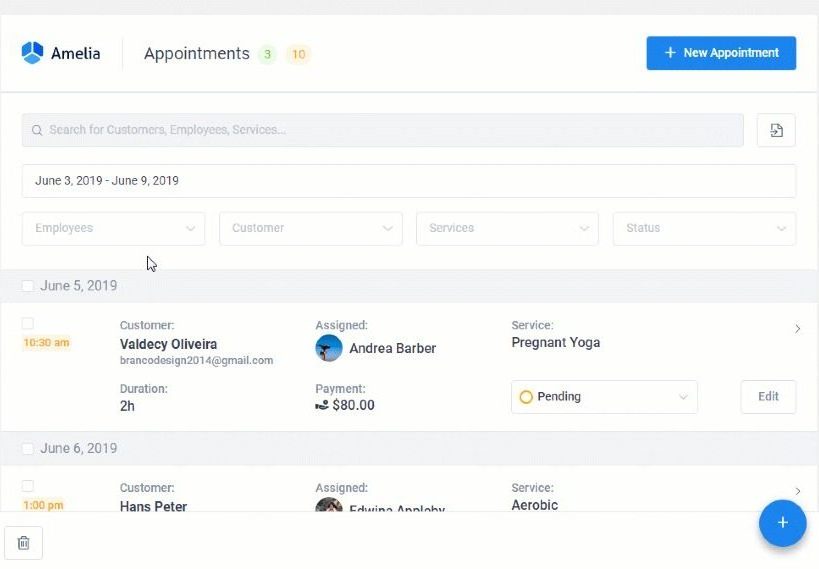 Amelia is a highly versatile, yet easy-to-use booking plugin, making it the best overall booking plugin for WordPress. Unlike some WordPress booking plugins, it lets you create a menu of service offerings, as well as service providers, to choose from. This makes it the perfect booking solution for businesses such as medical practices, fitness studios, consulting businesses, and beauty salons and spas—and especially for those with multiple locations.
Check out demos by industry:
It also lets you take payment at the time of booking through WooCommerce, as well as extra features such as email and SMS notifications, set custom schedules by staff member, set special working hours, schedule recurring appointments, create custom booking fields, integrate with Zoom for online events and meetings, accept group bookings, offer service extras to generate more sales through upselling, and more. All for a reasonable one-time fee of $59.

| Pros | Cons |
| --- | --- |
| Modern, user-friendly interface that is highly customizable | Some users have reported issues syncing with Google Calendar |
| Select service, location, and service provider | Cannot handle one provider at multiple locations (e.g., a stylist who works at two locations) |
| Create unlimited locations, services, and providers | |
| Accept payment at the time of booking | |
| Create recurring bookings | |
2. Freshchat: Best for Fostering Warm Leads
Price: Free; Premium plans start at $15 per month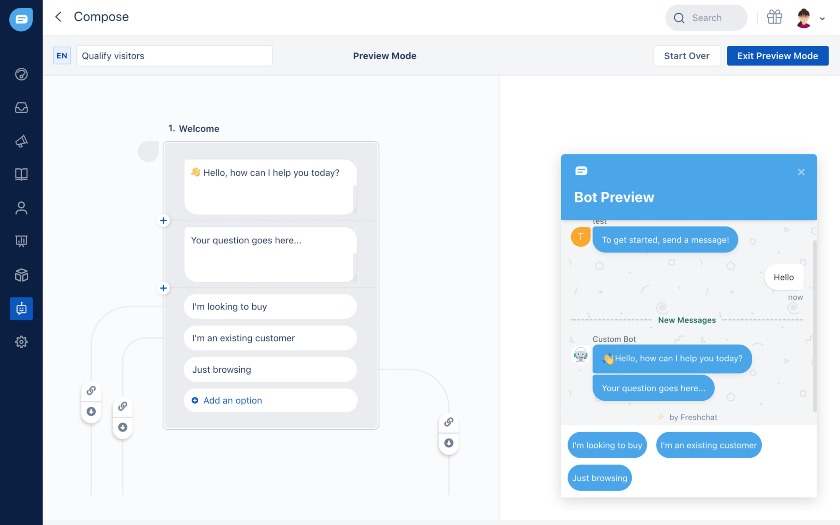 Freshchat is a live chat plugin, not a booking plugin, but you can use it to book meetings and demos using the Calendly integration. This is a great opportunity for your sales team to foster warm leads and convert more sales by providing visitors with a way to book a meeting. While this isn't for every business type, this is a really good opportunity to supercharge your sales by connecting with your prospective customers and clients live.

| Pros | Cons |
| --- | --- |
| Good way to leverage sales teams and book demos | Booking via live chat only |
| Easily book using the Calendly integration | The free plan doesn't let you connect to the Calendly integration |
| Auto-assign live chat to certain team members by department | Cannot accept payments through the booking system |
3. Genbook: Best for Omnichannel Online Booking
Price: Starting at $25 per month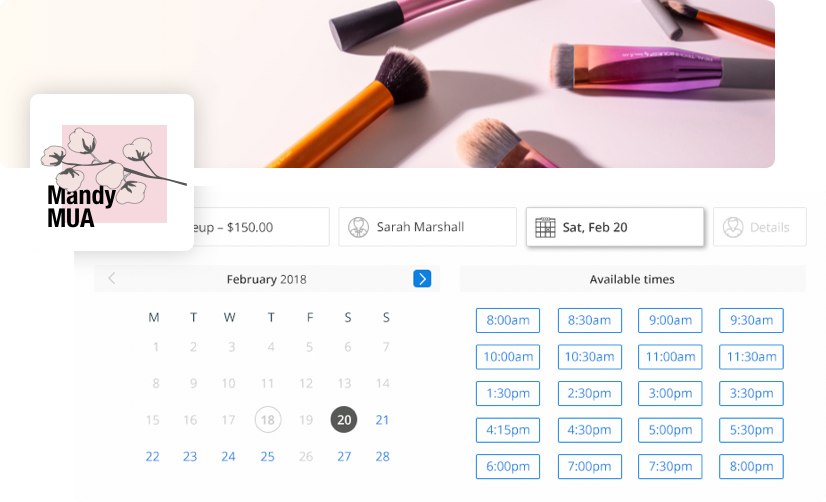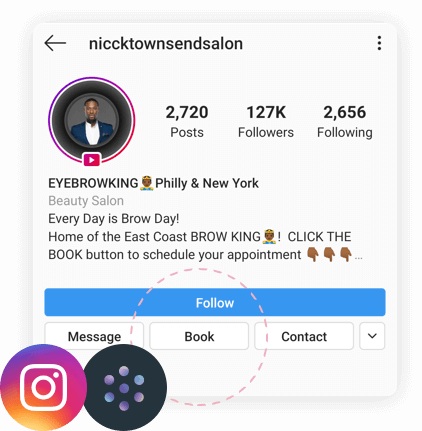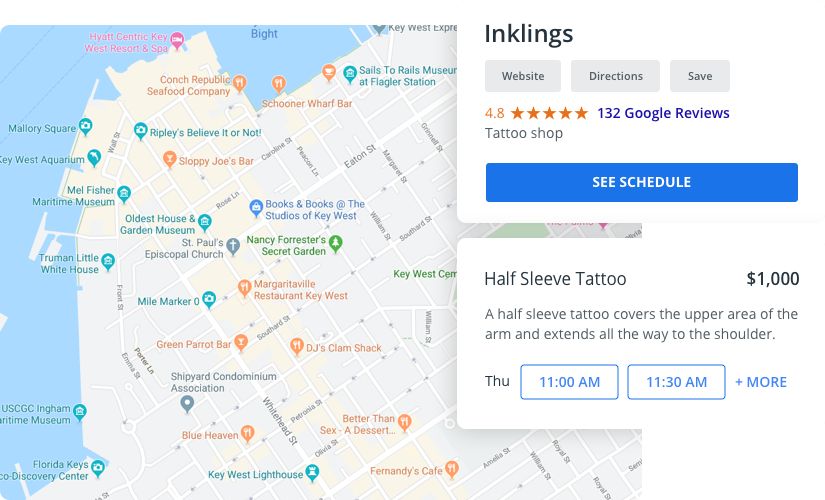 Genbook is an all-in-one scheduling solution for service providers looking to increase online bookings while easily managing appointments, clients, and staff. What makes it stand out is that it offers an array of integrations that enables you to accept online bookings from just about anywhere your business is online—from your website to Google and Instagram. This means that people can more easily book appointments from whichever platform they find your business on.
Pricing is on a monthly basis and starts at $25 per month for one user. All plans include the full package of features, and pricing increases based on the number of users. The cost for businesses with two to five users is $49 per month, and six to 12 users jumps up to $89 per month. While this makes it a more expensive option, it can help generate more bookings.

| Pros | Cons |
| --- | --- |
| Online booking directly from your website and social pages | Expensive for large teams |
| All-in-one booking system | Not a true plugin; you need to copy and paste an HTML code to WordPress |
| Save user payment information for faster checkout | |
| Commitment-free monthly plans available | |
4. Modern Events Calendar: Best for Selling Tickets to Events
Price: Free; the premium version has a one-time fee of $75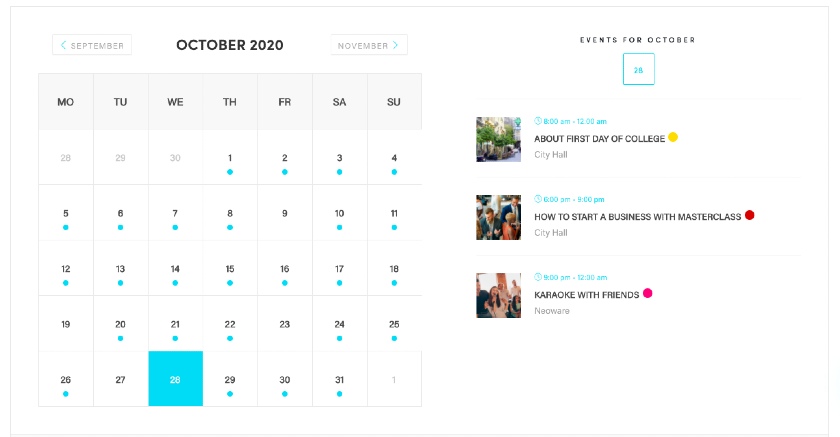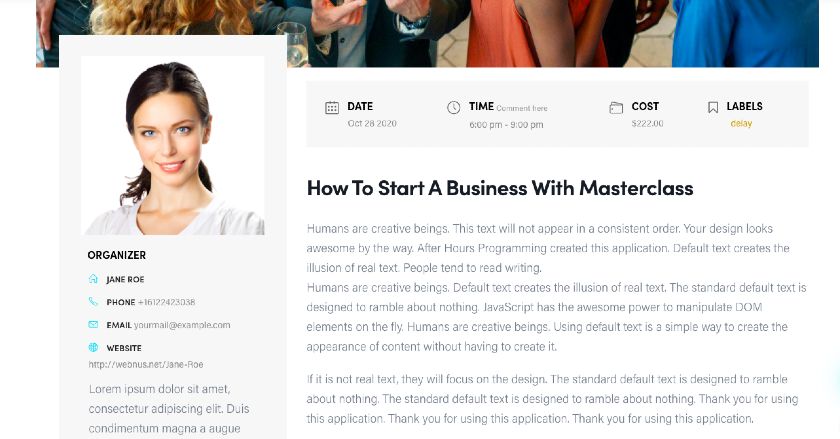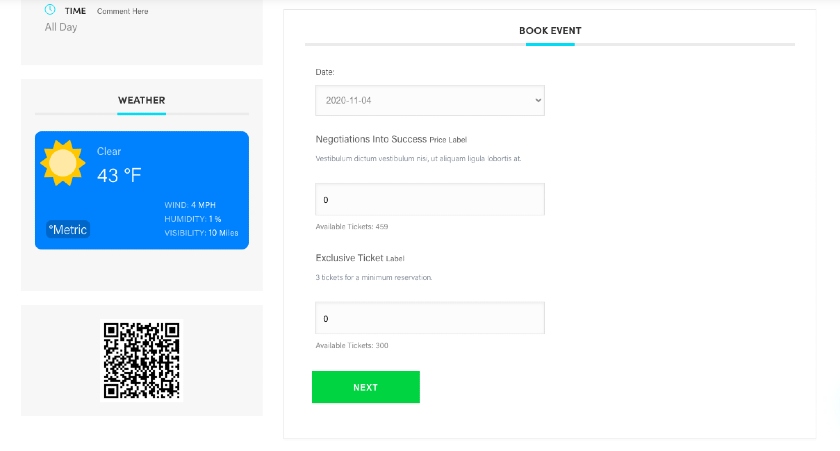 Modern Events Calendar is the best WordPress booking plugin for events. Whether you're looking to give visitors an easy way to register for events online or looking to create a multivendor event marketplace like Eventbrite, this is a good solution. As the name implies, it's a modern-looking event booking plugin designed to help you increase event attendance. It's packed with features, making it a highly versatile booking plugin for any events business.
You can use Modern Events Calendar Lite for free, or purchase the premium version for a one-time fee of $75 for additional features. It also offers a number of add-ons for additional functionalities from third-party integrations with Zoom or WooCommerce ($35 each) to event reminders ($15).

| Pros | Cons |
| --- | --- |
| Sell tickets and register event attendees | On the expensive side |
| Front-end event submissions | Not a good fit for appointment bookings |
| Process payments | |
| Option to get a commission on ticket sales for user-generated events | |
| Generate event tickets with QR code (optional) | |
| Easy-to-use shortcode for page builders (e.g., Elementor) | |
5. WooCommerce Bookings: Best for WooCommerce Sites
Price: $99 for one site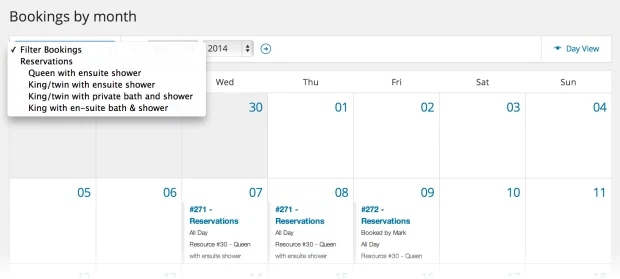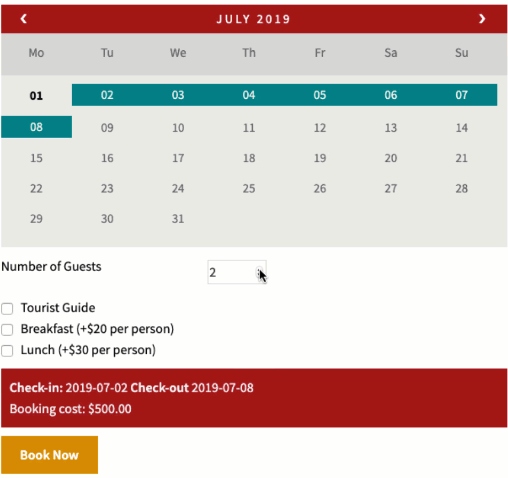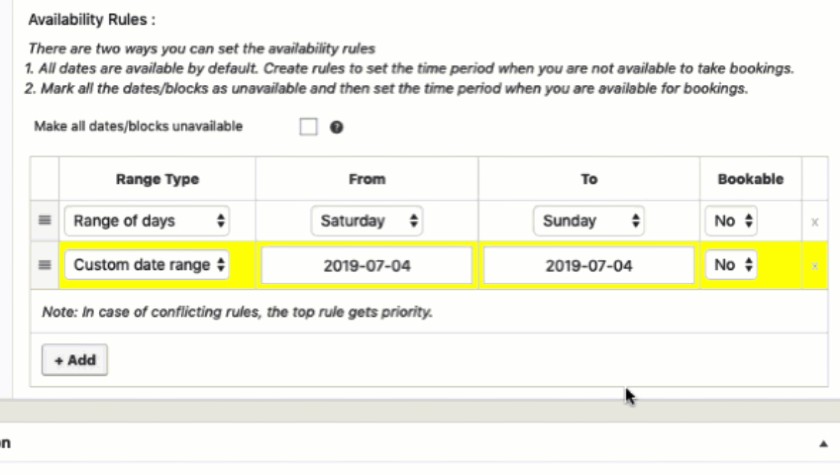 WooCommerce Bookings is one of the most versatile WordPress booking plugins. It can be used to create nearly any type of online booking from individual and group bookings to restaurant and hotel reservations. It includes some really useful features such as dynamic cost calculations, which enables you to set different prices for different categories (e.g., adult ticket and child ticket), accept recurring bookings, and add buffer time between appointments.
While it's not the most user-friendly booking and appointments plugin for WordPress for beginners, it is a WordPress favorite for a reason. If you have a bit of technical knowledge and WordPress experience, you'll find this is the best booking plugin for creating highly custom booking and appointment options. That said, if none of the other best WordPress booking plugins work for you, chances are, you can build what you need with WooCommerce Bookings.

| Pros | Cons |
| --- | --- |
| Versatile and highly customizable | Expensive at $99 (one-time fee) |
| Individual or group bookings | Not the most user-friendly |
| Recurring bookings | |
| Dynamic cost calculations | |
| Add buffer time between bookings | |
6. WP Booking System: Best for Rental Businesses
Price: One-time fee of $49 for one site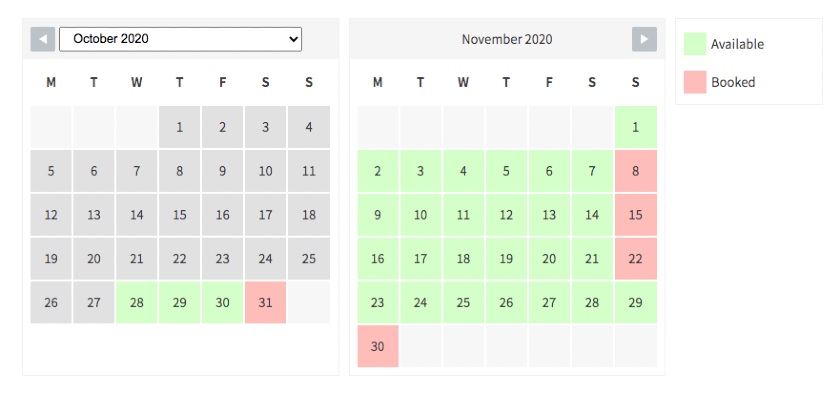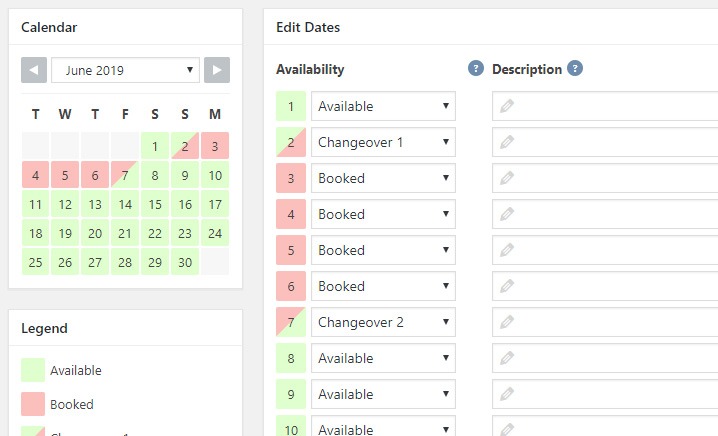 WP Booking System is the best WordPress booking plugin for rental businesses. It can be used to create and manage any type of rental booking from vacation properties (think Airbnb) to sporting goods and car rentals. Because it's designed specifically to meet the needs of rental businesses, it comes with many unique booking features not available in other booking plugins. For example, changeover days, partial payments, language translation, and payment reminders.
Despite that this rental booking plugin has little competition, it's competitively priced at just $49 for one website. However, if you plan to process payments online, you'll need to opt for the Business plan, which jumps up to $79.

| Pros | Cons |
| --- | --- |
| Book rental goods (e.g., vacation rental, sporting goods, and cars) | Not suitable for booking appointments or events |
| Partial payment option (i.e., booking deposit) | It won't win any awards for looks |
| Accept multiple payment types | |
| Automatically blocks booked dates | |
| Accept multiple bookings per day | |
| Single or multiday booking options | |
7. Bookly Pro: Best for Businesses That Need Multiple Types of Bookings
Price: One-time fee of $89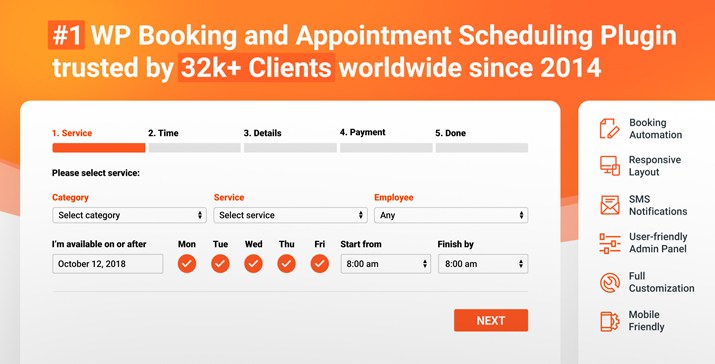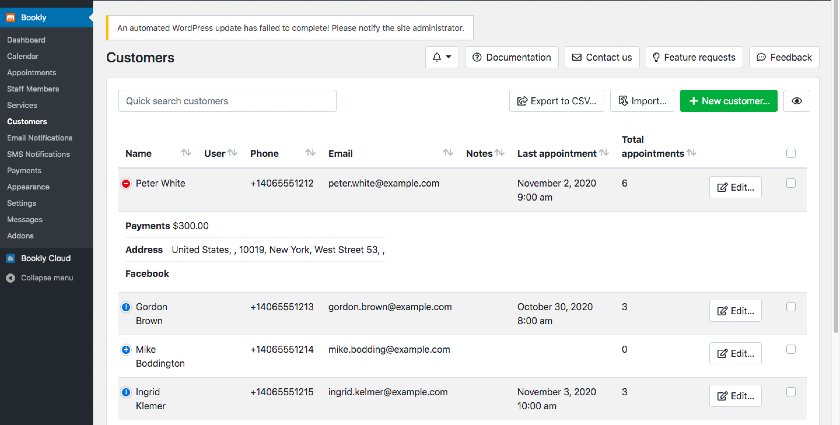 Bookly Pro is the best WordPress booking plugin for those who need a comprehensive, yet beginner-friendly plugin. It's a great plugin for those with either a large service offering or a large number of staff. It also has a long list of included features, as well as a ton of different add-ons, making it highly versatile. What's more, unlike most booking plugins that offer one type of booking, with Bookly Pro you can create multiple types, from appointments to events.
There is a one-time fee of $89 for lifetime use of the booking plugin. There are also a number of Bookly Pro add-ons for additional functionalities, which range from around $29 to $49 each.

| Pros | Cons |
| --- | --- |
| Comprehensive booking options (e.g., choose service, provider, location, and so on) | On the expensive side at $85 |
| Unlimited staff | You'll probably need to buy additional add-ons |
| Unlimited services | |
| Book appointments and buy tickets | |
| Email and SMS notifications | |
| Multilanguage support | |
| Mobile integration | |
8. MotoPress: Best for Accommodation Businesses That Use Multiple Booking Platforms
Price: One-time fee of $79 for one site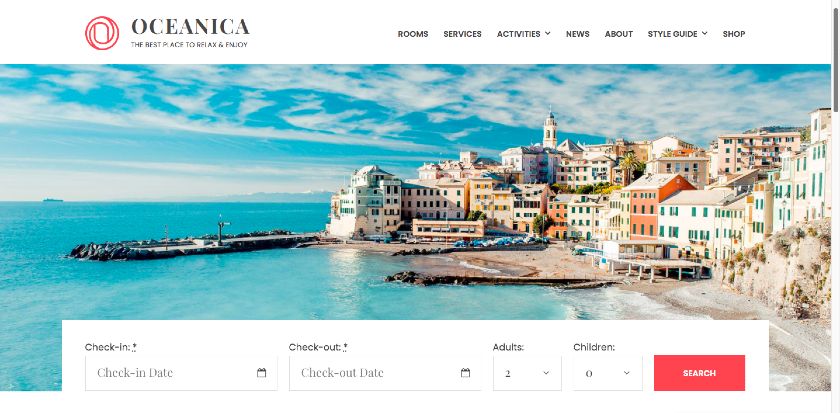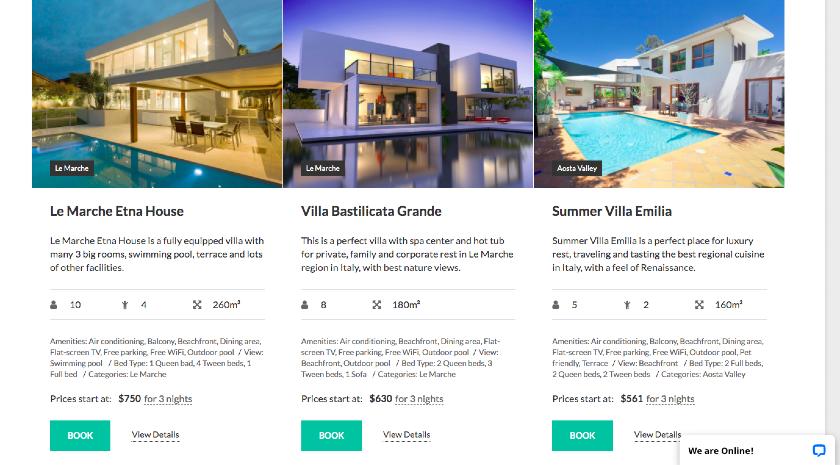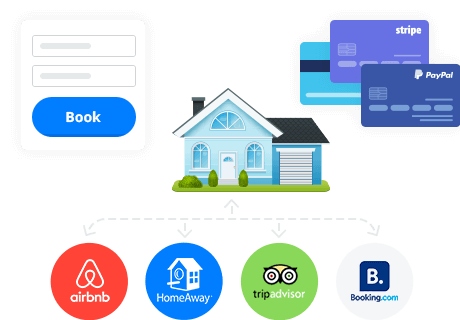 MotoPress is the best WordPress booking plugin for those who are in the accommodation rental business and who list their rental(s) on multiple travel booking sites. This is because MotoPress is an all-in-one property management suite that syncs all of your bookings and reservations so that all of your reservations are in one place. This helps you avoid the headache of managing multiple booking platforms while eliminating the risk of double-booking.
It is available for a one-time fee of $79 for one site, or $199 for unlimited sites. While it's not the cheapest option, it will save you a lot of time and hassle, making it a sound investment.

| Pros | Cons |
| --- | --- |
| Sync your bookings with major travel booking platforms (all platforms that supports iCal) | It involves a steep learning curve for WordPress beginners |
| Drag-and-drop booking builder | It's geared toward a single property listing, not multiple |
| Well-designed listings pages | |
| Great property search, filters, and sorting options | |
| Mobile-friendly property search | |
Want to use the MotoPress but concerned that it might be difficult? Consider getting help from web development pros at an affordable rate from
Fiverr
.
9. Dokan: Best for Building a Peer-to-Peer Rental Marketplace
Price: Free; premium versions starting at $149 for one site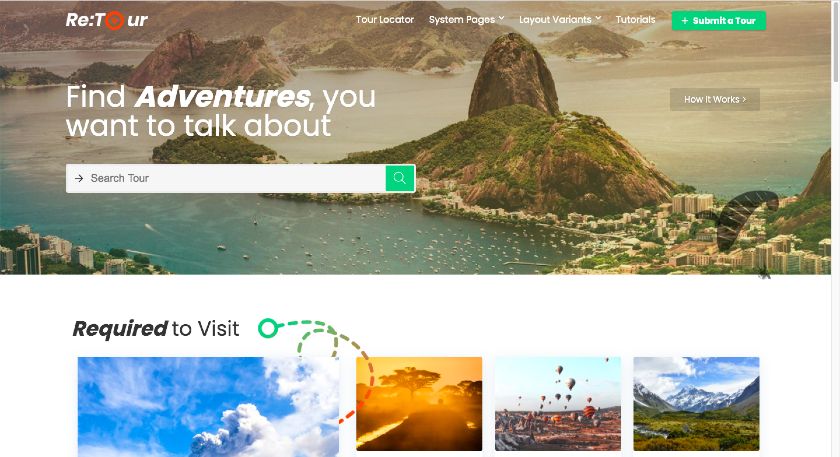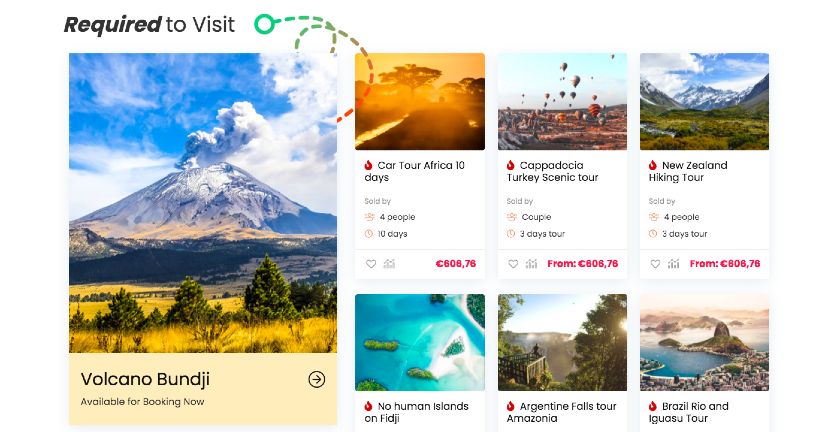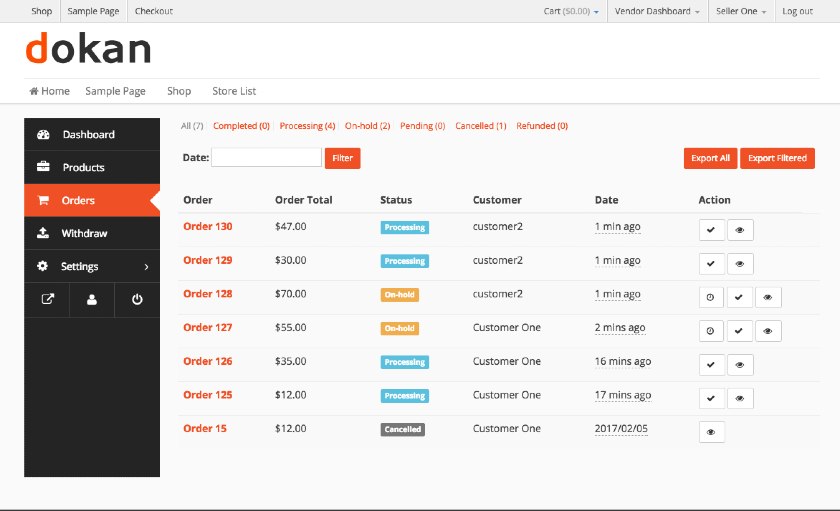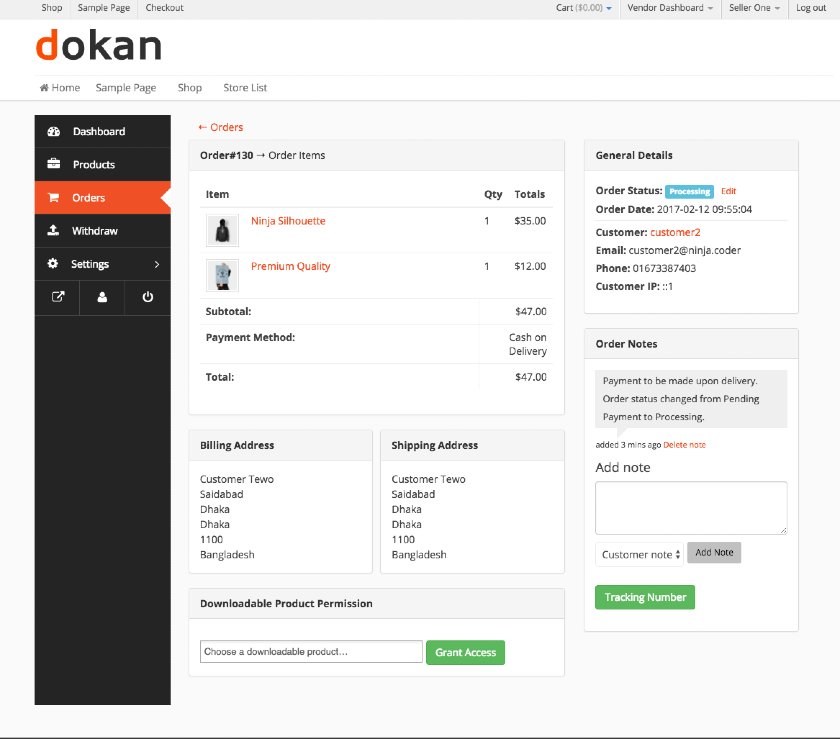 Dokan is a top-rated, multivendor marketplace plugin that enables you to turn your WordPress website into a peer-to-peer marketplace, where site visitors can add their own services, goods, and rentals to your site on the front-end. With Dokan, you can create just about any type of multivendor marketplace, accept a commission on sales, offer subscription-based memberships, and more. It's the best booking plugin for those looking to create a site like Airbnb or Etsy.
Dokan is available for free. However, premium versions start at $149 for one site, providing more features and capabilities. Also expect to invest in additional add-ons, such as the Dokan WooCommerce Booking integration, for a one-time fee of $49.
View Demos (12 demos each with a front-end and back-end demo)

| Pros | Cons |
| --- | --- |
| Very versatile multivendor booking plugin for both services and products | It will get expensive to use all features |
| Tons of add-ons and third-party plugins built for Dokan | Requires technical experience or a steep learning curve to set up |
| Ability to sell on an auction basis | You have to provide your email in order to access demos |
| Automatically take a percentage of sales as a commission | |
| Sell subscriptions and memberships | |
Frequently Asked Questions
Which CMS has the best online booking integrations?
If you want to spend less time on your site and more time on your business and serving its customers, your best bet is to use GoDaddy. Like Wix and Squarespace, it has an easy-to-use site builder, but it has the best built-in booking tools so you can easily and quickly start taking online appointments. And at just $9.99 per month, it's an unbeatable price too. Learn more about how to build a business website with GoDaddy.
How do I accept recurring payments for online bookings?
If you're looking to accept recurring payments for online bookings, you'll need to first choose a booking plugin that offers recurring bookings, such as Amelia or WooCommerce Bookings. For some providers, this will be available as an add-on for an additional fee. If your site needs to be able to accept recurring payments, it may also be worth considering whether a payment processing plugin with membership or subscription capabilities makes more sense.
Bottom Line
You'll find that there are all sorts of different booking plugins for WordPress, and which is right for your small business website will depend on what you're selling and looking to accomplish with your website. Most businesses looking to add a standard booking functionality to enable online appointments and reservations to their WordPress website will find that the Amelia booking plugin is the best option.
You Might Also Like…