Workable Review: Is It the Right Recruiting Software for Your Business?
This article is part of a larger series on Hiring.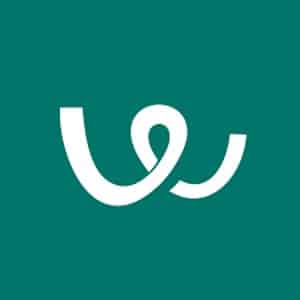 What We Recommend Workable For
Workable helps streamline the recruiting process with its automation and collaboration tools and easy-to-use interface. Its per-job Paygo plan comes with essential hiring tools and a mobile app that makes on-the-go hiring possible. You can track applicants, communicate with them, and view their information in one place. These make Workable ideal for small, growing, and even large businesses that want a scalable recruiting software.
In short, Workable is best for:
Small businesses hiring for limited roles at a time: Workable's flexible plan allows users to pay a specific amount per job as they go. Although it doesn't limit the number of jobs, it may get too expensive if you are a small business posting several jobs at a time. The plan includes tools to help with job creation and posting, tracking applications, and offer letters.
Businesses needing an easy-to-use platform: Because of its intuitive and well-organized layout, Workable's plans are perfect for those who don't have experience using recruiting software. And, in the rare case that an employee gets stuck, Workable is known for its responsive customer support across platforms, including live chat and phone.
Recruiters, staffing agencies, and talent-sourcing managers: Workable's AI Recruiter technology and Chrome extension makes sourcing candidates more convenient. After posting a job, Workable provides a list of passive candidates, which you can use to improve your talent pool. The extension also allows you to save and gather information about candidates you see on social media.
On-the-go hiring managers: Workable's mobile app makes it convenient for hiring managers to stay on top of recruiting despite being on the move. They can manage the candidate pipeline, communicate with applicants, view and complete assessments, and more, making it an ideal option for busy and mobile managers.
When Workable Would Not Be a Good Fit
Businesses looking for a recruiting software with full onboarding features: Although Workable allows creating and sending offer letters with e-signatures to new hires, it doesn't have background checks, training schedules, or benefits administration tools. Thus, employers may need to manage new hires through other programs. Although it offers integration with other HRIS software, the options are limited. Consider using Rippling, which provides hardware and software onboarding.
Organizations looking for a free recruiting software: For small businesses and organizations on a tight budget, Workable's paid plan may be too much. If you want a free recruiting software, check out Freshteam, which offers a free plan for businesses with fewer than 50 employees.
Haven't found what you're looking for? Check out our guide to the best recruiting software for small businesses and see if you find one that suits you.
Workable Overview
PROS

CONS

Flexible pricing
Pricing not transparent for all plans
Advanced candidate sourcing
Custom-priced plans are paid annually
Customizable tools
Anonymized screening unavailable in all plans
Mobile app
Limited HRIS software integration
Workable Pricing
All Workable plans include more than 700 job description and interview question templates, job distribution to more than 200 boards, email and calendar sync, HRIS integration, GDPR compliance, and essential reports.
Workable has only one flexible plan, Paygo, which can be paid per month; custom-priced tiers are paid annually. Check out the features included in the Workable pricing table below.
| | Paygo | Core | Growth | Premier |
| --- | --- | --- | --- | --- |
| Monthly Fee | $99/job | Custom | Custom | Custom |
| Interview kits and scorecards | ✔ | ✔ | ✔ | ✔ |
| Offer letters with e-signatures | ✔ | ✔ | ✔ | ✔ |
| Mobile app; Zoom integration; AI recruiter | ✔ | ✔ | ✔ | ✔ |
| Advanced career page builder and self-scheduling | N/A | ✔ | ✔ | ✔ |
| Dedicated account manager | N/A | | ✔ | ✔ |
| Automated actions; custom hiring pipelines; anonymized screening | N/A | N/A | ✔ | ✔ |
| EEO, OFCCP, CCPA Compliance | N/A | N/A | ✔ | ✔ |
| Global support | ✔ | ✔ | ✔ | Priority Support |
| Premium tools (assessments, texting, and/or video interviews) | Optional | Optional | Optional | Optional |
Workable Features
With Workable, you can promote your brand to attract applicants and quickly find the right people for the roles. Companies can eliminate repetitive tasks so they can focus more on improving their business. Read more on its features and learn how its software can help you hire new talent for your business.
Branded Careers Page
Workable has a drag-and-drop careers page builder with templates and tools to help businesses highlight their culture and attract more candidates. You can add your logo and use your company color palette and fonts.
The software has helpful suggestions and job templates, which can speed up your job creation. You can customize these templates, but some may not need many changes. For more technically skilled users, it has the advanced careers page option, which provides more customization options. If you have a career page on your website, you can use Workable's widget to add a list of open jobs.
---
Job Promotion
Workable also helps users create mobile-friendly application forms and improve candidate reach. You can preview the form's appearance on mobile and desktop and tweak them as needed to ensure they're consistent on both formats. You can add new questions or create specific fields, such as an applicant's photo or mobile number, as optional.
After creating your job listing, you can publish this to more than 200 free and premium job sites (see Workable on our list of best free job posting sites). Or, you may keep the job ad private, so other team members can check it first.
---
Candidate Sourcing
Workable boasts of its AI recruiter technology, which searches more than 85 million candidates in its database. Just a few minutes after posting the job, Workable provides a list of the 50 best passive candidates for that position. Since it's a noteworthy tool for any recruiter, Workable has made this feature available to all plans. Note though that if you use the free trial version, you'll be limited to a maximum of 25 candidates when using this feature.
After being provided with a list of candidates, you can then introduce yourself individually or by bulk. This feature is useful when you have a few applicants and you're unsure where to find new talent. AI Recruiter technology is a good option for more difficult roles where you don't expect to get many applications.
Workable also offers a Chrome extension, which you can use when you spot candidates on social media like Twitter or LinkedIn. You'll only click on the extension and the software pulls the profile of the candidate, including their work experience, other social accounts, and contact information.
With Workable, you can use the power of your networks to find your next big talent. Employees can share jobs through their unique sharing links, so they can track their referrals, and you can give rewards properly if applicable. Workable also allows you to post internal jobs that you'd like to fill from within your organization.
---
Collaboration & Assessment Tools
The hiring process dashboard shows candidate pipelines and has search and filter options. Each candidate profile shows the resume, email communication, evaluations, and scorecards. Hiring team members can stay on the same page of the hiring process with email notifications, trackable communication, and interview kits.
Workable has anonymous cognitive pre-employment and personality assessments, which candidates can perform anytime, anywhere, and from any device. Using these evaluation tools helps provide hiring managers with objective criteria to compare candidates.
It also offers a one-way video interview option, which helps you choose questions that applicants should answer in a video recording. Hiring members can then leave and share feedback whenever they can.
Workable can also facilitate live interviews through its integrations with Zoom and Google hangouts.
---
Automation
With Workable, hiring managers can speed up the hiring process with automated actions. Their Growth and Premier plans allow users to create email templates and develop custom automation per job, department, or hiring stage. For example, you can automate sending confirmation or disqualification emails to candidates. This way, every applicant gets a personalized response, and disqualified people are informed.
The software also allows users to send self-scheduling emails to applicants when they move to specific stages of the hiring process.
---
Mobile App
Workable's mobile app, available on iOS and Android, could be a handy tool for recruiters. Its integration with Outlook and Gmail allows seamless syncing across your devices and the team's calendars.
The app allows users to view upcoming events, screen and communicate with candidates, and create self-scheduling links for applicants. You can even view assessment results, fill in scorecards, and watch video interviews. With the app's push notifications, the team will immediately know when they're needed.
The app has an average user rating of 3.3 out of 5 from 18 reviews on the Apple Store and also 3.3 out of 5 from 137 reviews on the Google Play. It's interesting that the most recent comments on the Google Play store involves difficulty in logging in. Based on my experience, the login was smooth though. Workable was also quick to respond to comments that specified their concerns, which I believe is a plus.
---
Workable Ease of Use
Easy-to-navigate interface
Live chat and phone support
Responsive customer support
Help Center
Workable has a clean layout with four main menus broken down into different manageable functionalities. Even people who have never used recruiting software will find Workable easy to explore and use.
In case of any technical issues, the provider has a Help Center, where users can view troubleshooting guides. Subscribers can also call the company if they need immediate assistance.
What Users Think About Workable
PROS

CONS

Easy to learn, implement, and use
Annual pricing
Organized candidate information
AI search results aren't always accurate
Effective automation and reporting features
Occasional bugs in self-scheduling
Responsive customer support
Workable is a popular recruiting software praised for its intuitive layout. Many users like that they can see candidate information like resumes, scorecards, and assessment results in one place. Users also revealed that its reporting features, though basic, are helpful, while its automation capabilities are effective in trimming time spent on mundane tasks. Although Workable is easy to use, users agree that if they need any support, customer support is always responsive.
What many reviewers don't like about Workable is its annual pricing for custom plans, which doesn't offer flexibility when opting out. Some users also noticed that the AI Recruiter function doesn't always show the best candidates, while some experienced glitches in the self-scheduling links, which caused both recruiters and candidates some frustration.
At the time of publication, Workable earned the following scores on popular user review sites:
Top Workable Alternatives
| | | |
| --- | --- | --- |
| Best for: Small businesses with limited recruitment budgets | Best for: Growing businesses looking for powerful onboarding and software integration capabilities | Best for: Staffing agencies hiring for multiple companies |
| Monthly fee from: $0 | Fees from: $10/employee/month plus $100/month for HR module | Monthly fee from: $0 |
| | | |
Bottom Line
Workable is a modern recruiting software that can accommodate small or large businesses with sufficient budget. Its candidate sourcing feature and drag-and-drop job creation tool makes it easy to list open jobs and find talent, perfect for those without any background in recruiting software. With its automation capability and mobile app, recruiting is more efficient.
Sign up with Workable for a 15-day free trial—no credit card required.