Workamajig is an agency project management and ERP software, which is geared more toward the creative industry. It offers solutions for collaboration, visibility, reports, smooth workflow, and improved ROI. We compiled Workamajig reviews from around the web and found that Workamajig has mixed ratings. We also compared the most popular pricing options for small business owners.
Workamajig Customer Reviews
Overall Experience: Good
Ease of Use: Fair
Customer Service: Good
Pricing: Fair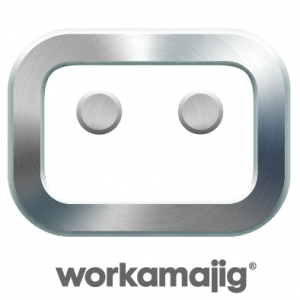 See All User Reviews
Summary of Workamajig Reviews
What Workamajig does well:
Users who gave Workamajig a positive review likes the software's time tracking and reporting features.
What Workamajig does not do well:
Users who gave Workamajig a negative review said that the software runs slowly and that the user interface is outdated and unintuitive.
Most Helpful Positive User Review
A positive reviewer from the site G2 Crowd said that Workamajig provided them the ability to open and manage projects from start to finish, track hours and work against each project, and pull detailed reports on all work running through the agency at anytime and anywhere.
Most Helpful Negative User Review
A reviewer from G2 Crowd said that what he dislikes the most is the confusing, over-complicated, and unintuitive interface. He said it's way more complicated than it needs to be, especially for those who do not work in accounts payable and just need a simple tool to enter time.
Other Workamajig Reviews From Users Around the Web
Here are a few other resources for finding helpful Workamajig reviews from customers. We rated the review sites on a scale from poor to excellent based on how trustworthy and useful the reviews seemed.
| Review Website | Average Rating | Number of Reviews | Quality of Reviews |
| --- | --- | --- | --- |
| G2 Crowd | 3 out of 5 | 61 reviews | Good |
| Software Advice | 4 out of 5 | 28 reviews | Good |
| Finances Online | 8.1 out of 10 | Staff review | Good |
*Average rating as of date article was written: Nov 23, 2017
Workamajig Pricing
Workamajig has four plan options: Entry Level, Agencies, Mid-sized Agencies, and Larger Agencies. Monthly plans cost $50, $38, $34, and $32 per user per month respectively. Yearly plans cost $550, $418, $374, and $352 per user per year. Companies with 200+ users are encouraged to call for a custom quote.
Plan

Monthly Billing
($/user/month)

Annual Billing
($/user/year)

Number of Users

Entry Level

$50

$550

$5

Agencies

$38

$418

$10

Mid-sized Agencies

$34

$374

$50

Larger Agencies

$32

$352

$100
The more users a company has, the lower the per user price is. All plans also include training, support, and free client/vendor log-ins for collaborations.
Workamajig's benefits and features include:
Collaboration within one platform
Accurate data acquisition
Eliminate manual input
Gain visibility for managers and staff
Generate timely reports
Improve return on investment
Customer support can be contacted directly via email or tickets.
Compare Workamajig Competitors
Not sure if Workamajig is the right workflow management software for your small business? Look through our workflow management software reviews for comparisons.