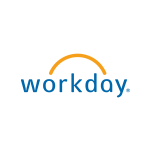 Workday is an HR software designed to fulfill core tasks such as candidate management, employee training, benefits, and payroll. We compiled user reviews from around the web and determined that Workday has mainly positive reviews. We also compared the most common pricing options for small business owners.
Want to know the top recruitment software for small business? Read our Workday alternatives guide.
Summary of User Reviews
What Workday does well:
According to the positive reviews online, users enjoy using Workday because everything they need for HR management can be done in one place. Some mentioned that they like the simple and user-friendly interface. Others said that they were pleased with the reminder system because it saves them time from manually checking on a candidate's status.
What Workday does not do well:
According to the negative reviews online, users think the training option is too expensive. Others feel that the advanced features are difficult to master. Some mentioned that their employees have a difficult time learning how to use the software.
Most Helpful Positive User Review
According to one positive review on G2 Crowd, the user loves how she can incorporate multiple functions in Workday. She likes the user-friendly interface and its intuitive design. She also mentioned that having everything centralized has helped her and her company stay organized.
Most Helpful Negative User Review
According to one negative review on Software Advice, the user thinks that the training module is too expensive and that it lacks vital information. He says that he dislikes that there are limitations with the functionality of the site as he could not find the advanced features easily. He feels that it is inconvenient for him to have to use the search box to use these "hidden features."
Other Workday User Reviews From Around the Web
Here are a few other resources for finding helpful Workday customer reviews. We rated the review sites on a scale from poor to excellent based on how trustworthy and useful the reviews seemed.
User Review Website

Average Rating

Number of Reviews

Quality of Reviews on Website

G2 Crowd

3.8 out of 5

178 reviews

Excellent

Gartner

4.5 out of 5

14 reviews

Excellent

Software Advice

4 out of 5

79 reviews

Good

*Average ratings as of October 1st, 2017
Workday Pricing
Workday does not publish their prices on their website. According to a third party site, Workday charges based on the number of modules and users on the platform. Their prices start at $100 to $200 per employee for a minimum 3-year contract.
Workday features include:
Human Resource Management
Workforce Planning
Audit and Internal Controls
Recruiting
Talent Management
Workday Tutorials
Compensation
Benefits
Payroll Management
Time and Absence
For those who want to see how the software works, Workday has a demo of their product on their website.
Compare Workday Competitors
Not sure if Workday is the right HR software for you? Check out our comparison of three top HR software.