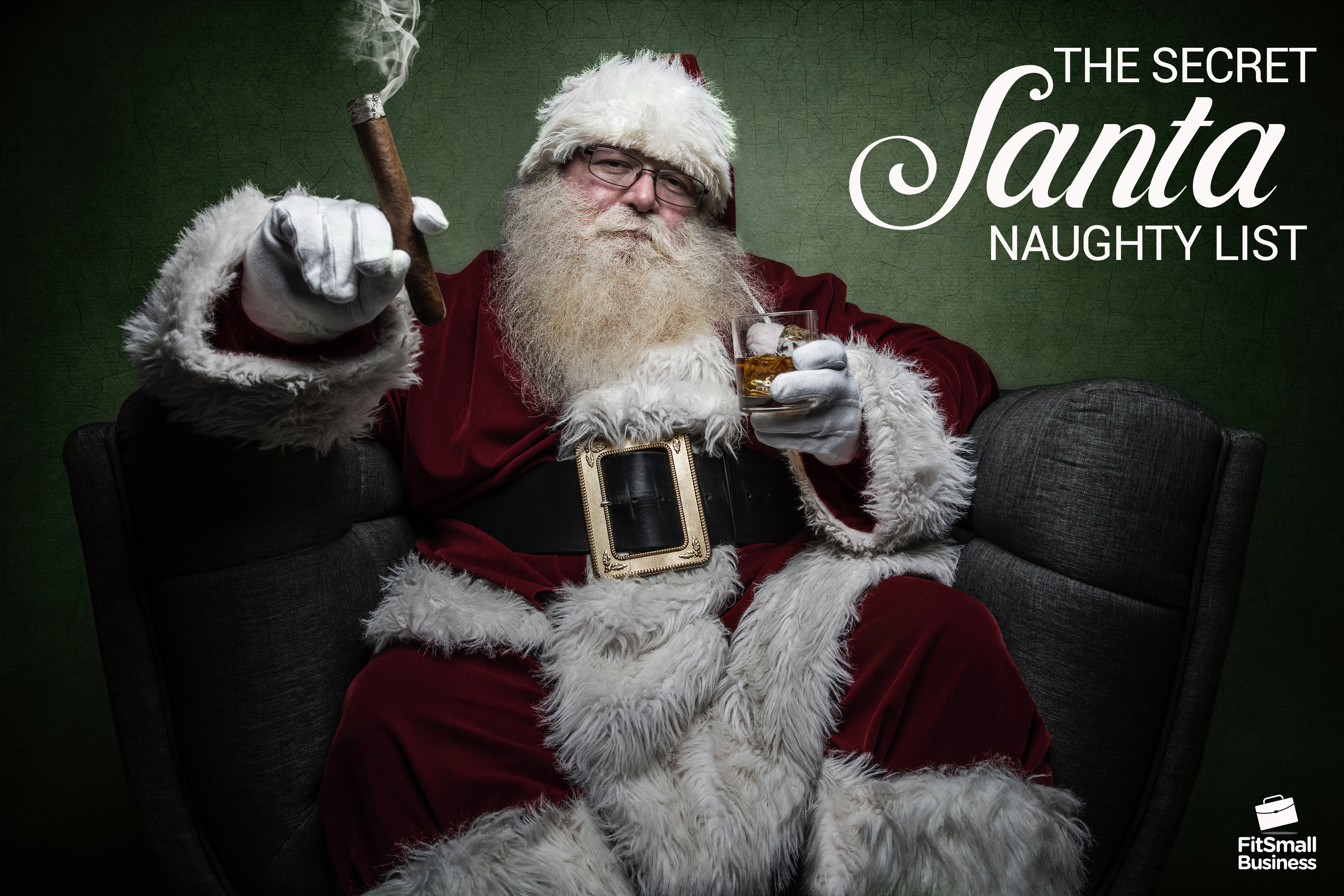 Whoever came up with the idea of the office Secret Santa gift exchange probably also thought that Michael Scott of "The Office" fame was a good manager. Sure, having a Secret Santa or similar holiday gift exchange at the office can be a lot of fun, but it can also end in misfortune, litigation or the occasional meltdown. According to human resources (HR) expert Barry Ackerman, the "wrong" present could have many repercussions, from merely annoying your co-worker to turning into a major HR faux pas: "Holiday gift-giving can be a very nice activity that builds a lot of camaraderie, traditions, and connections in a company. However, it can also be disastrous."
It's no wonder that according to a poll by the consultancy Appreciation at Work, mandatory gift-giving topped the list of disliked holiday office events. A recent report from Jobsite indicated that millennials, in particular, are experiencing significant anxiety regarding the workplace-gifting ritual.
However, with online Secret Santa generator Elfster alone assisting 10 million people this year, it's clear that this is one holiday tradition that's not going to go away any time soon. Keeping that in mind, we thought we'd empower you with a review of some of the worst Secret Santa presents ever given to unsuspecting recipients, so you can learn from their mistakes.
12. A Live Guinea Pig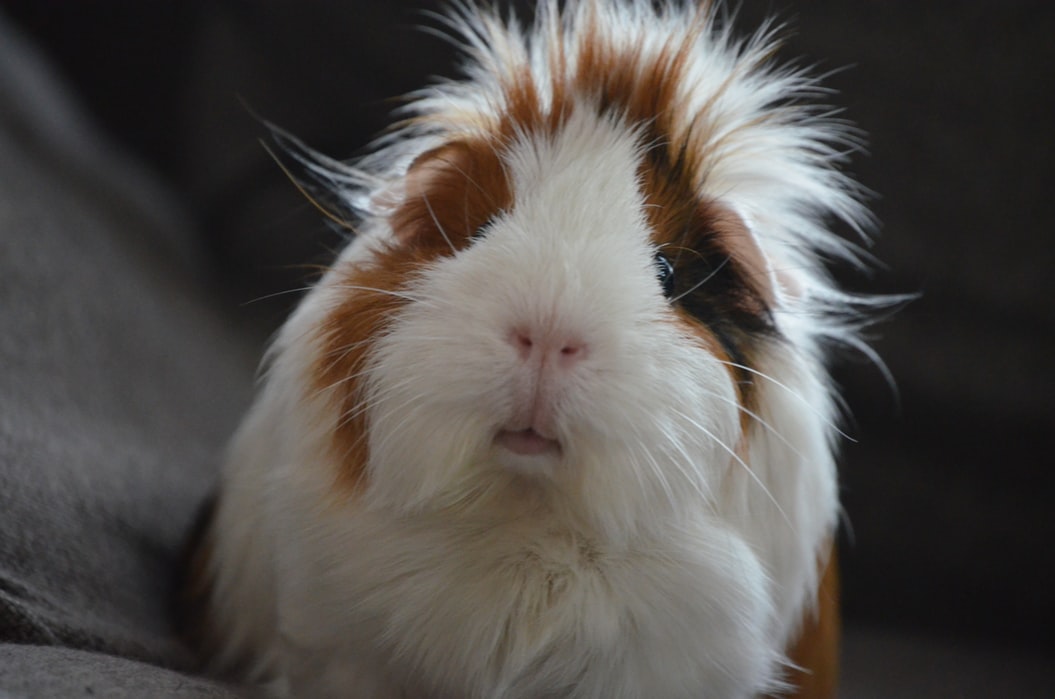 Don't get us wrong―we love those incredibly cute little darlings. However, are you or your co-workers ready for such a sudden commitment to a living creature? As reported by Buzzfeed, an unlucky person unexpectedly received an unblinking guinea pig that "squeaks all night" and had an expected lifespan of 12 years. One has to wonder if this furry little gift also came with the requisite cage, bedding, and food. The lesson here: avoid giving "high-maintenance" items.
11. A 'Crime Kit'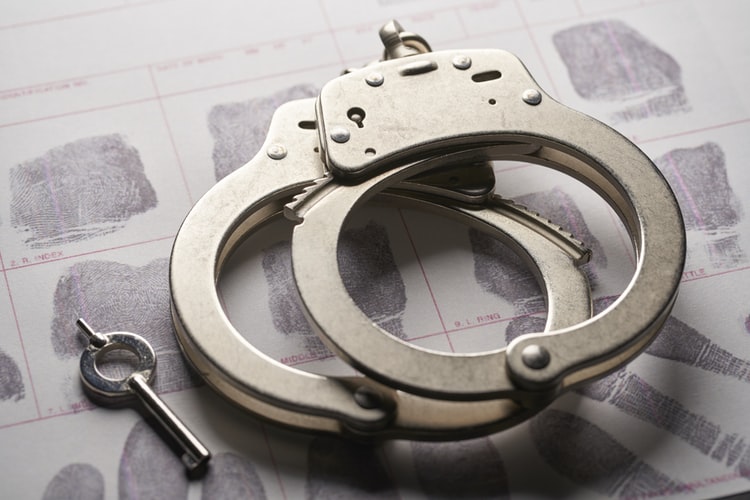 Paging Human Resources! One Redditor told the story of how the only woman in his work team randomly received the following gag gift: a "kit" that included a ski mask, ropes, black garbage bags, and a toy gun. Luckily, she had a sense of humor about it. But HR consultant Barry Ackerman has a word of warning about joke presents: "I read about someone who once gave a co-worker an exploding confetti package, thinking it would be a cute prank … but the person who opened it was on top of the steps, got startled, and fell down." Office surprises generally don't work out too well―just ask someone who worked at WeWork.
10. Nuts for a Colleague With a Nut Allergy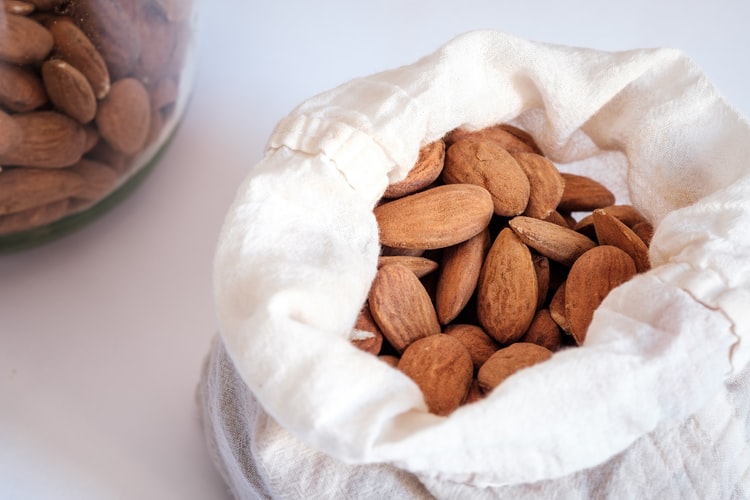 There are dangerous Secret Santa gifts, and then there are "dangerous" Secret Santa gifts. One has to be super-cautious when giving edible items as presents, lest your co-worker has a deadly allergy to exactly that type of food. For example, a worker in New Zealand with a nut allergy received a selection of nuts for Secret Santa. As bad as that was, can you imagine if the nuts were hidden within, say, a box of chocolates? Your allergic co-worker ate those chocolates? Worst holiday party ever.
9. 'Hilarious' Toilet Paper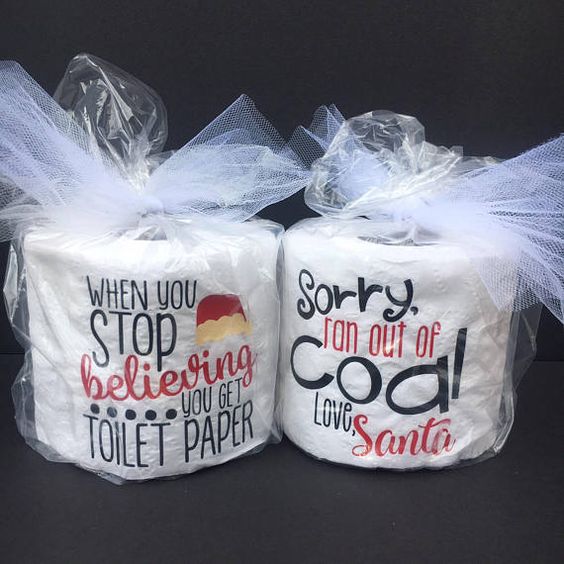 OK, we don't have a specific story about an employee receiving toilet paper with funny sayings as a Secret Santa gift, but there is such a preponderance of these particular gag gifs on Pinterest as suggested office gift exchange items that somebody is buying them. Outside of the immediate thrill of your co-worker opening such a present. However, this just doesn't seem like a very appropriate gift. Psychological research―and perhaps common sense―indicates that recipients would much prefer a useful rather than "fun" present. Go figure.
8. 'Framed Bacon' for a Vegetarian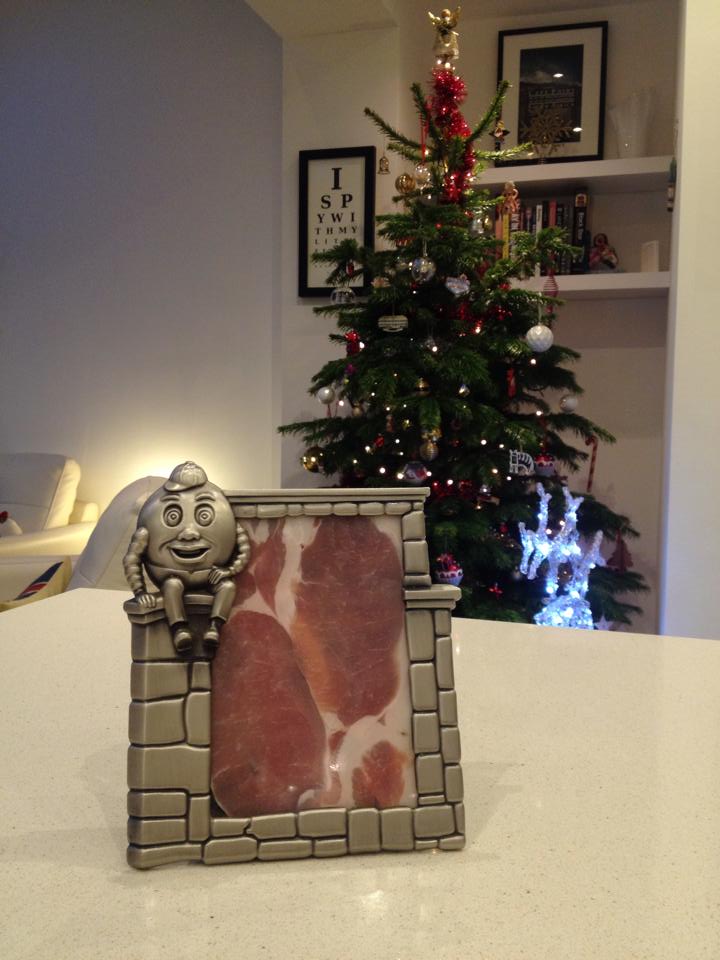 Here's yet another case of a "funny" gift that might genuinely end with some bad feelings if you've inaccurately gauged your co-worker's sense of humor. A man on Facebook shared a photo of his Secret Santa gift: actual bacon placed in a frame. He writes, "What do you buy the vegetarian man who has everything? Bacon in a frame―that's what." Considering that the framed meat in question was placed in a prominent position within his living-room holiday display, it is presumed he regarded the present with some amusement. However, do you want to take that chance?
7. Maternity Underwear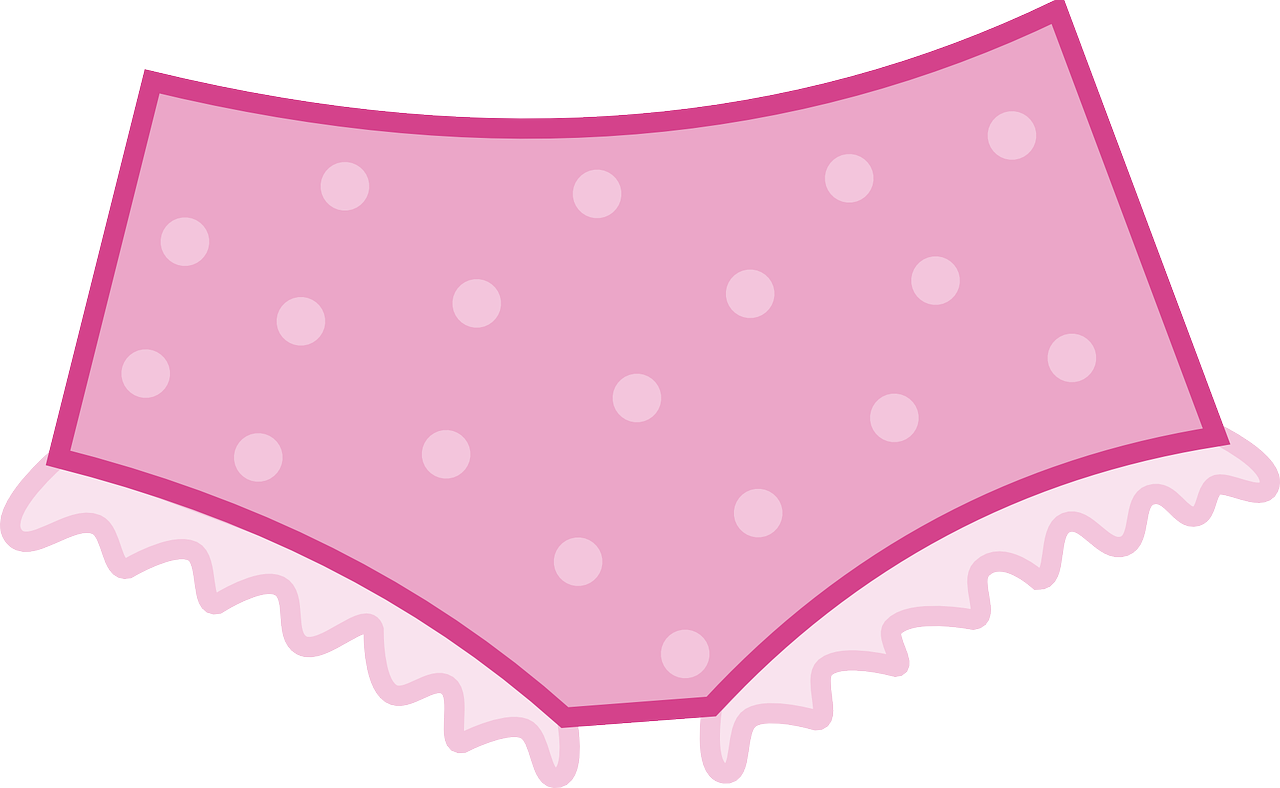 Here is an example of a gift that went wrong on several different levels. As reported by The Stir, one woman working overseas in South Korea decided to start an office holiday gift exchange. Her Secret Santa turned out to be her boss, who gave her underwear. To make matters more awkward, it was maternity underwear, which the boss explained to everyone at the party was chosen because the worker had a "big bottom for Korean sizes." The lesson here, perhaps, is just to avoid underwear completely as a gift category for Secret Santa.
6. A Used 'L' Candle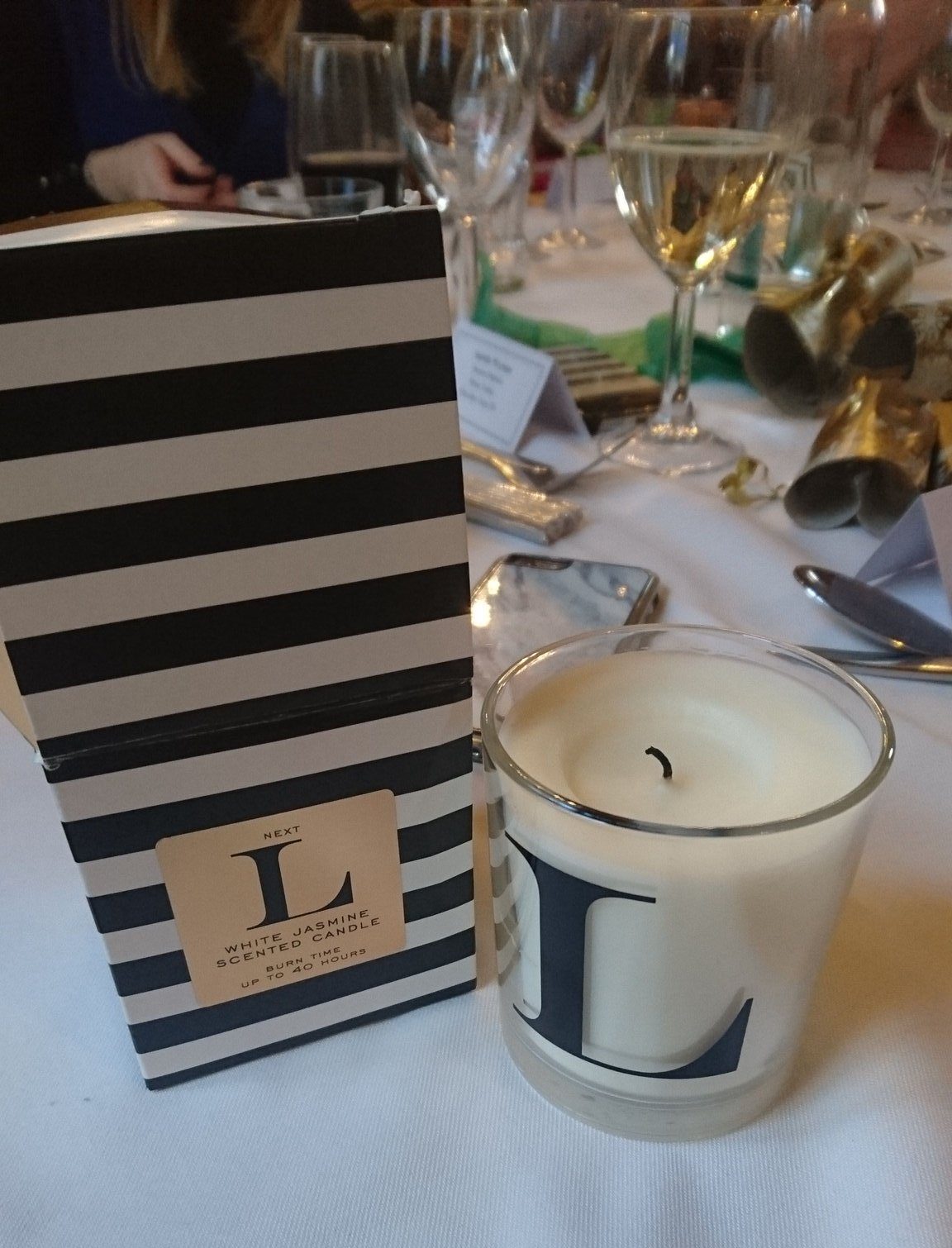 According to Ackerman, a big part of holiday gift-giving is thoughtfulness: "It should be emphasized that it's the thought that counts. We're showing appreciation at the end of the year." But the Secret Santa gift described in this Twitter thread is the epitome of not thoughtful. The unhappy recipient writes: "Yup, a 'pre-loved'―aka 'pre-burnt'―candle. With the letter 'L' on it. Neither my first or second name starts with an L." Had photographic evidence not been provided for this horrible gift, it might be hard to believe that anyone would be that lazy. That said, continue with our list and discover that there are co-workers who can be even lazier.
5. Some Batteries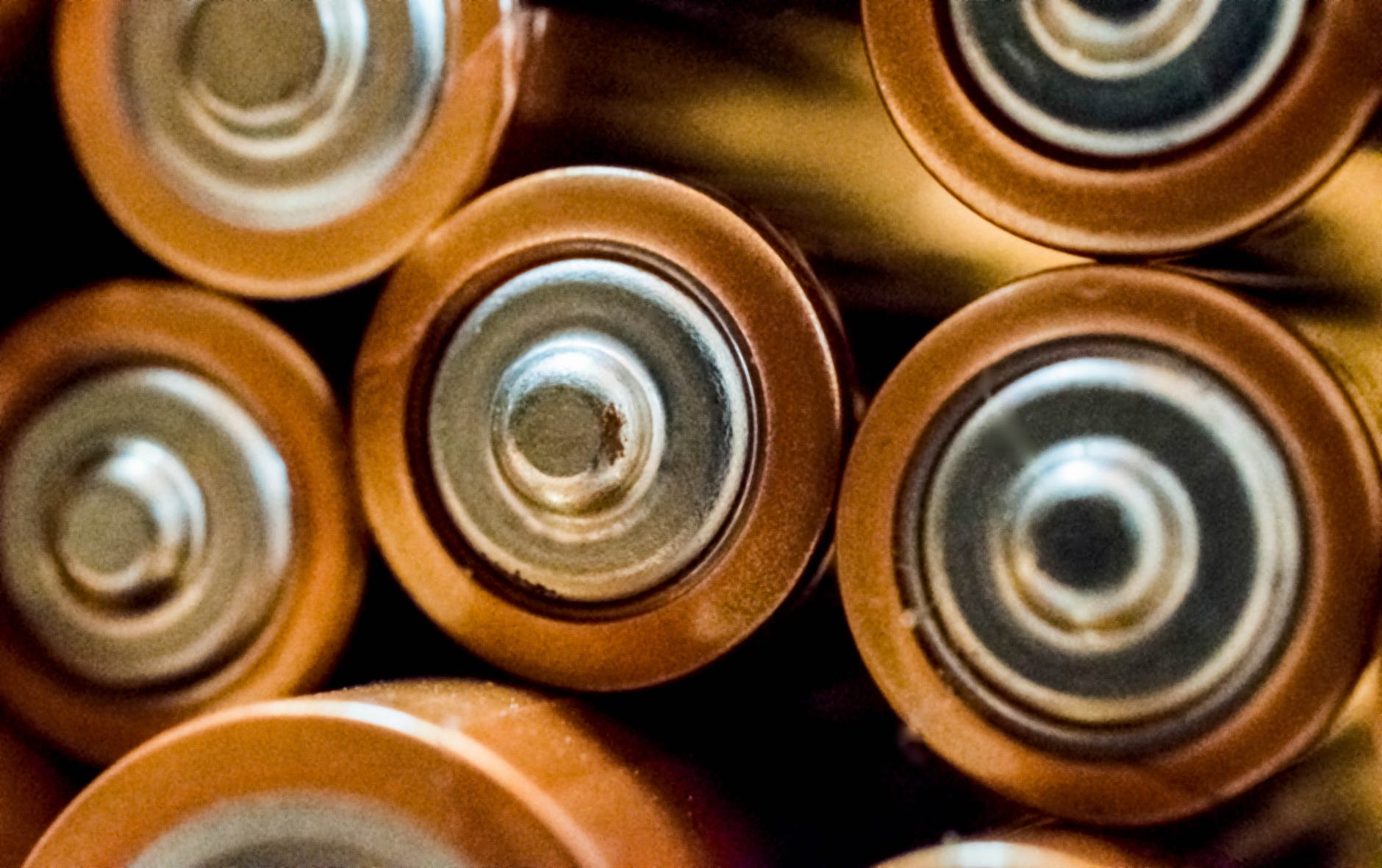 See what we mean? A person on another #BadSecretSanta thread tweeted: "Two batteries. Not a pack, two separate batteries." Which begs the question: were these even matching batteries? Again, keep in mind that the person you give such a "funny" present to might be preparing your payroll or handling information technology (IT) on your computer in the coming year … and they will remember the two batteries.
4. A Heated Bidet With a Remote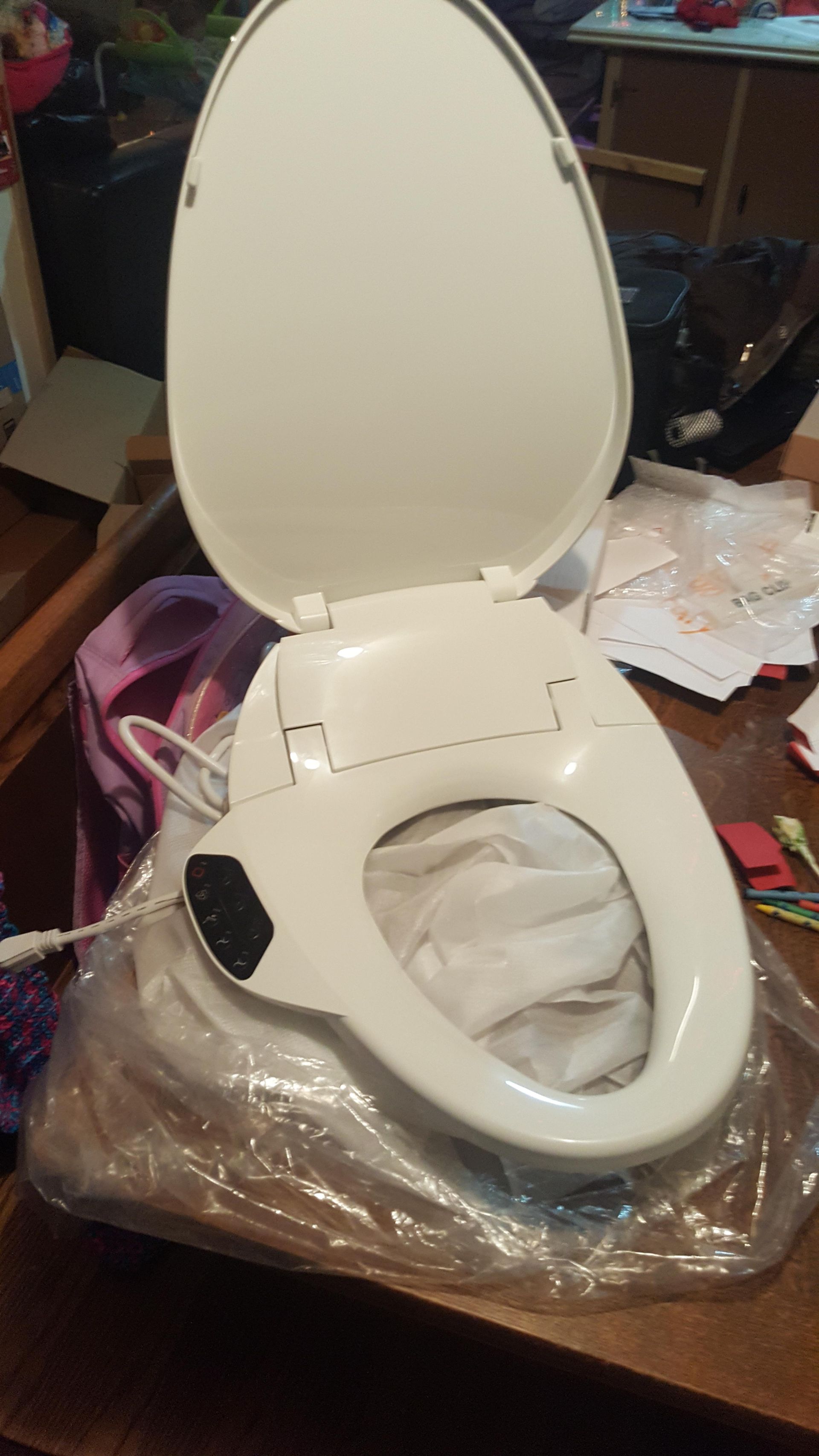 On the one hand, it was certainly thoughtful of this Reddit user's Secret Santa to provide a bidet with a heated seat and a handy remote. On the other hand, it is a bidet, a somewhat intimate piece of personal hygiene technology. As in the case of the hilarious toilet paper and the maternity underwear, perhaps such an item can be useful, but not necessarily appropriate as an office gift.
3. 'Bad Luck Brian' T-Shirt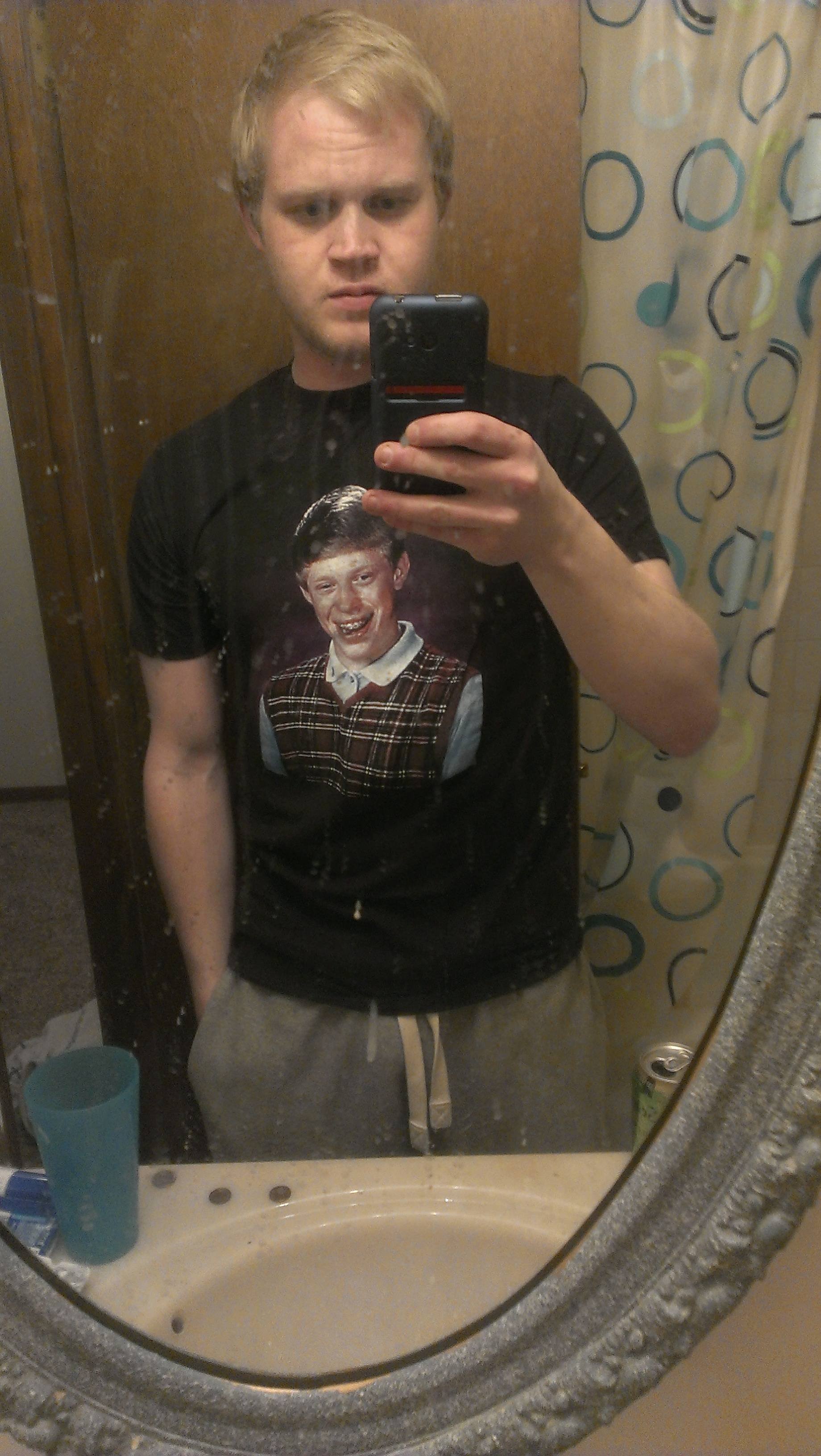 This poor soul on Reddit not only had to wait three months for his Secret Santa gift, but when he finally opened it up, he was crushed to find out that it was a T-shirt with the "Bad Luck Brian" meme printed on it. Of course, we go back to HR guru Ackerman's warning regarding gag gifts: "You don't want to shock people. Keep it simple―no big surprises." Sure, your co-worker could have a hearty chuckle over the T-shirt. Alternatively, they could think you think they resemble "Bad Luck Brian." That said, this writer would be resolutely thrilled with the shirt.
2. They Forgot

As bad as some of the gifts mentioned above may be on our list, at least there are gifts to give. But what if the person tasked with your Secret Santa simply forgot to get you a present? That seems to be the case with this example found on Twitter, in which the holiday party seems to have slipped the co-worker's mind until the very last minute. What's given is just stuff hanging around their glove compartment, wrapped up in an elegant paper towel: loose change, an old game cartridge, a brick of ramen, a couple of cough drops, a protein bar, a yellow highlighter, and other random items.
1. 'How to Bonk at Work' Book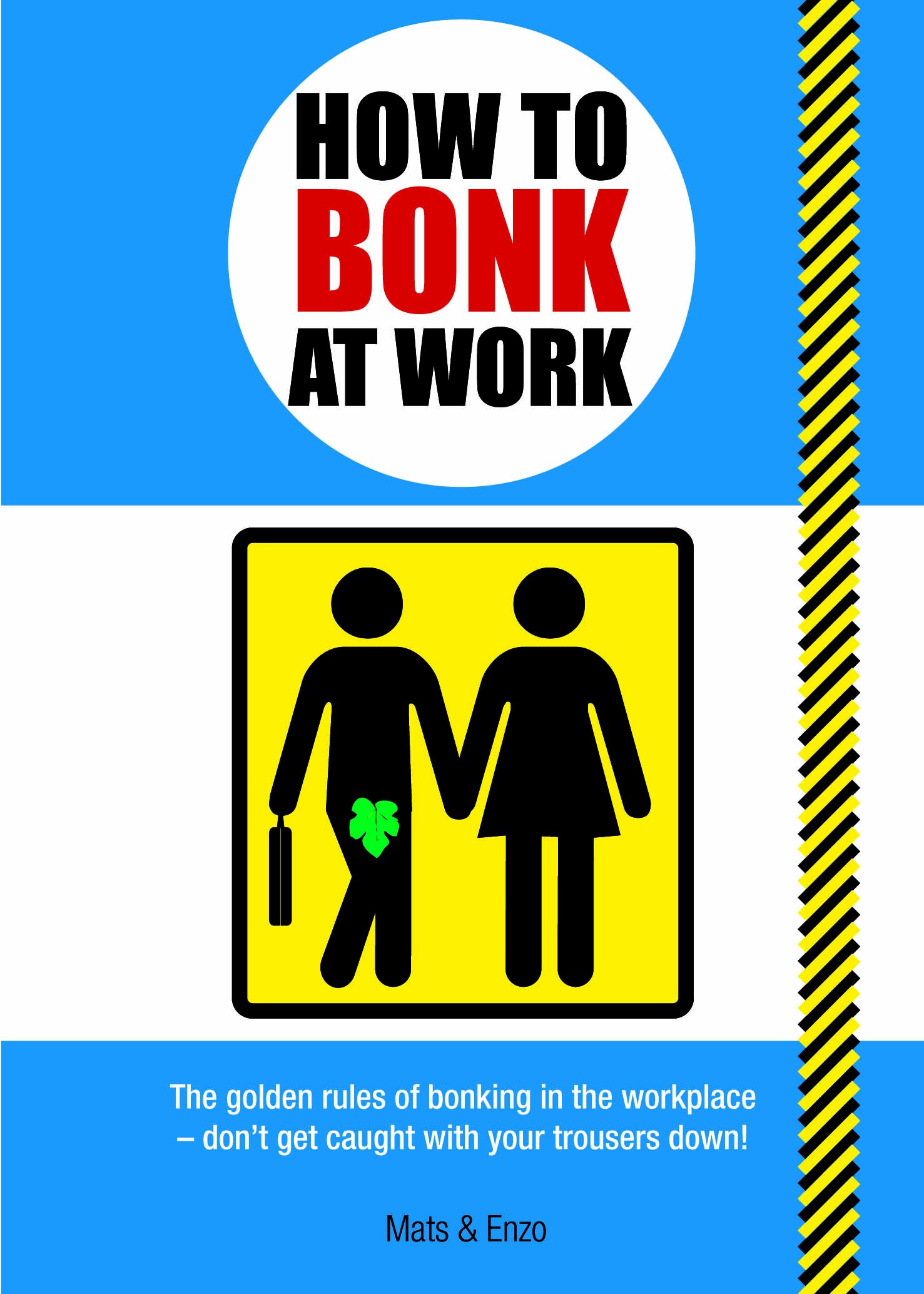 Yet, as bad as a "thoughtless" last-minute gift can be, we managed to find one that was worse. It's a real book, called "How to Bonk at Work"—and it's pretty much like a direct ticket to the HR office. Yet, if its Amazon reviews are to be believed, multiple people have given this as a Secret Santa gift. Writes one person who seems to enjoy living life dangerously: "I bought this item as a Secret Santa present for a colleague at work. … I've had a quick look through, and it's really funny. Hopefully, she will see the funny side of it too."
3 Rules for Santa-level Gift Giving at the Office
All kidding aside, this list of Secret Santa gaffes may seem intimidating as you contemplate shopping for a co-worker's holiday gift. How do you avoid the pitfalls yet still provide a memorable present? Here are a few quick tips.
Avoid Controversy
As we've seen in the previous examples, when you try to be edgy with the gifting, it's a gamble. Your reputation at the job can be on the line—as well as your job itself. The types of presents to possibly sidestep include those that might be offensive, dangerous, or just plain weird.
Usefulness Is a Virtue
According to a 2016 study at Indiana University, gift-givers tend to choose presents that are fun but are not necessarily as useful as the recipients would like. You might be tempted to buy the funny socks for your co-worker, but they may instead cherish and use a gift card to their favorite coffee shop.
Thoughtfulness Rules
It may sound like a corny cliche, but it's true: it is the thought that counts. For example, according to an Instantprint Secret Santa poll, 94% of respondents claimed that gifts from their employers made them feel valued. HR expert Barry Ackerman notes: "We're showing appreciation at the end of the year … so get something for someone to show you're thinking about them."