WP Engine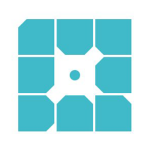 is a web hosting provider specifically servicing WordPress websites. It offers users with solutions for website migration, automated SSL certificates, geo-targeting, free page performance, and more. We compiled WP Engine reviews from our website and from around the web and determined that it has generally positive ratings. We also shared its available pricing options.
WP Engine Pricing
WP Engine offers four subscription options: Startup ($35/month), Growth ($115/month), Scale ($290/month), and Custom (custom priced). The main differences between the plans include the number of sites, hosting type, and local storage, as well as access to premium features such as automated SSL certificates, 24/7 phone support, consultative onboarding, and more.
Monthly Pricing
($/Month)

Annual Pricing*
($/Year)

Sites Included

Startup

$35

$350
(or $29.17/month)

1

Growth

$115

$1,150
(or $95.83/month)

5

Scale

$290

$2,900
(or $241.67/month)

15

Custom

Customized

Customized

25

Exclusive Offer: Get 65% off Bluehost
*Annual subscriptions are paid on lump sum at the start of the billing cycle.
Top Web Hosting Providers 2019
Best For

Businesses that need cheap hosting that is reliable and packed with free extras

Boutiques, restaurants, and other businesses that prefer an elegant look and are seeking a website builder and web host in one

Businesses looking for an easy-to-use website builder and web host in one

Pricing

Starts at $2.95 per month

Starts at $12 per month

Starts at $0 per month
(see more pricing details)




Read Reviews

Read Reviews
Summary of WP Engine User Reviews
What WP Engine Does Well
Users who gave WP Engine a positive review said that the platform provides great website performance, excellent security, and hassle-free migration. Top-notch customer support was also cited.
What WP Engine Does Not Do Well
Users who gave WP Engine a negative review said that some plugins are not supported by the platform. They also suggested including an option to add more storage space to a plan without having to jump to the next higher plan.
Most Helpful Positive User Review
"We were looking for a better way to manage the hosting of our website and WP Engine was recommended to us. I wouldn't want to use anything else. It is easy to use and has great tools and features such as free SSL certificates, website backup, caching, and redirects. It even gives us the ability to use a staging site within WordPress. The ability to integrate with WordPress is another great advantage of using WP Engine. Their support team is great and can be reached easily via phone or chat."

— Rachel Maner
Most Helpful Negative User Review
"Several WordPress plugins are restricted from WPEngine, in the name of optimum performance. As such, you can't install (or least leave installed) plugins like UpdraftPlus, broken link checkers, and other resource-intensive plugins. This may or may not be an issue for you, depending on what your needs are. If you're migrating a site, confirm that your plugins work on their platform."

— Gary Gray
WP Engine Features
Check out the list below of some of WP Engine's features:
SSL and CDN
Free Website Migration
Free Page Performance
Automated SSL Certificates
24/7 Phone and Chat Support
Geo-Targeting
Multisite Ready
Content Performance
Consultative Onboarding
SSH Gateway
Application Performance
Dedicated Dev Environments
Customer Success Management
24/7 Ticket Support
Helpful Web Hosting Resources
What Is Web Hosting: Types & How to Choose a Web Host — You can choose among different types of web hosting based on the amount of traffic that comes to your site, the types of files you need to host (e.g. videos and images), and your budget. In this article, we provided an overview of the different kinds of web hosting to help you know which one is best for your business.
Best Free Web Hosting Services in 2019 — For a simple temporary website, a free hosting service can suffice. However, for professional business use, it's wiser to purchase a low-cost hosting plan with unlimited bandwidth. In this guide, we explored both free web hosting tools and low-cost options to help you decide which one to use for your business.
Bluehost vs. GoDaddy: Comparison of Price, Features & Server Performance — When it comes to deciding between GoDaddy vs. Bluehost, the differences can be subtle. Both offer a very similar array of services, and their server performance ratings are roughly the same. Learn more about these two web hosting providers in this guide.
Free Small Business Software: 31 Tools For Simplifying Your Business — There are a lot of free tools that can help you keep expenses down. In this article, we shared some responses from small business owners who use these free tools to make their business processes easier.
WP Engine FAQ
Does WP Engine offer a free trial?
There was no mention of a free trial on WP Engine's website. Interested users need to contact the sales team for more information about the company's products and services.
Can I upgrade my subscription plan anytime?
Yes. Users can upgrade their plan anytime from the user portal page. However, those subscribed to older plans (Personal, Professional, or Business) cannot upgrade their plan without switching to the new plans (Startup, Growth, or Scale).
Can I downgrade my plan directly from my user portal?
No. Users who wish to downgrade their plan need to contact the WP Engine billing team for their request to be processed.
WP Engine Overview Video
This video provides an overview on the benefits of choosing WP Engine for managed WordPress hosting.
Popular Integrations
When choosing a web hosting provider, it's important that the software integrates with other applications your business is currently using. Here is a list of some of WP Engine's popular integrations:
Google Cloud Platform
Amazon Web Services
New Relic
Top WP Engine Alternatives
Not sure if WP Engine is the right fit for you? Read our reviews of all top web hosting providers.