Xact Telesolutions is a virtual receptionist and telephone answering service provider. It helps small businesses receive and transfer calls, set appointments, and take orders from clients. There are not many available user reviews of Xact Telesolutions, but of the ones we found, they seem to have mainly positive ratings.
Xact Telesolutions Customer Reviews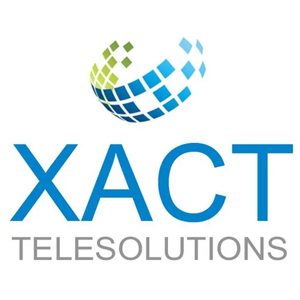 Overall Experience: Excellent
Ease of Use: Excellent
Customer Service: Excellent
Pricing: Good
Summary of Xact Telesolutions Customer Reviews
What Xact Telesolutions does well:
Users who recommend Xact Telesolutions said that the general phone answering features such as the virtual receptionist, call transfers, and appointment setting are very useful in helping run the administrative side of their business.
What Xact Telesolutions does not do well:
Negative reviews about Xact Telesolutions said that the required minimum number of call minutes per month is too high for really small businesses. Small business owners don't feel like they need this many minutes, and instead want to use a service that doesn't require you to purchase a minimum number.
Xact Telesolutions Pricing
Xact Telesolutions doesn't publish their pricing on their site because they offer custom pricing that is dependent on the needs of their users. However, according to third party websites, their phone answering services starts at $82.50 for a minimum of 75 minutes of calls per month.
Xact Telesolutions provides the following services:
State of the art VoIP call answering services
24/7 virtual receptionist services
Advanced call routing
Meeting appointments and scheduling
Message taking
Processing and taking down orders from clients
While Xact Telesolutions services clients across all industries, it specifically has customized solutions for industries such as education, financial services, real estate, insurance, healthcare, hospitality & tourism and technology.
It also offers bilingual answering services including English and Spanish. For other languages, Xact Telesolutions partners with a third-party translation service which supports 100 languages.
Compare Xact Telesolutions Competitors
Not sure if Xact Telesolutions is the right small business virtual receptionist and telephone answering service provider for you? Check out our reviews of other top answering service providers.