XcelHR Review: Is It Right for Your Business?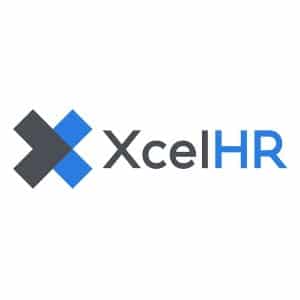 What We Recommend XcelHR For
XcelHR's flexibility and huge benefits set make it stand out from the dozens of HR payroll and PEO services we've examined over the years. From multiple employee payment options to its diverse benefits plans, XcelHR exceeds expectations with its offerings, making it one of our top-recommended PEOs for small businesses.
In short, XcelHR is best for:
Businesses with fewer than five employees: XcelHR can serve as your administrative services organization (ASO) if you don't have enough employees to qualify for a PEO. You can get the advantages of a PEO minus a few features, even if you have only one employee.
Employers looking for a wide range of benefits options: Not only does XcelHR offer enterprise-level benefits that small businesses don't normally have access to, but it also provides nonstandard options that include auto and home insurance, pet insurance, telemedicine services, legal assistance, and travel and entertainment discounts for employees.
Startups focused on building a company culture: From the kind of benefits you offer to the training and wellness programs you implement, XcelHR has options to help you establish a positive company culture.
Manufacturing and government contracting: XcelHR works with government contractors and has tools and assistance for keeping up with Occupational Safety and Health Administration (OSHA) regulations.
When We Don't Recommend XcelHR
Large companies that have multiple HR experts on staff: If you have multiple HR personnel on staff, using XcelHR may be an unnecessary expense. If at least one is an HR generalist or higher and isn't overworked, you could have all the expertise you need to manage HR compliance and administrative tasks. You'll still need software to use in-house, though, so consider our top HR payroll software for suitable options.
International businesses: XcelHR is for US businesses. If you are employing people in or from other nations, check out our guide to the best international payroll services.
Looking for something different? Read our guide to the best PEO companies for small businesses to find a service or software that's right for you. And if you need more insight into how PEOs operate, check out our deep-dive into PEOs and how they work.
XcelHR Overview
PROS

CONS

Excellent help maintaining compliance
Outdated-looking interface
Benefits that go beyond the standard
Not for international businesses
Compliance support includes workplace safety inspections and policy help
Pricing isn't transparent
XcelHR Pricing
Like most PEO companies, XcelHR doesn't publish its pricing on its website. You have to contact its sales team to discuss your requirements and request a quote. Note that XcelHR lets you choose the features you need, although some benefits require you to have a minimum number of workers in your business, such as the 20-employee minimum for its COBRA administration solution.
XcelHR Features
XcelHR's HR solutions and services are designed to automate and streamline processes, enabling business owners to focus on growing their company and spend less time handling day-to-day HR tasks. Let's look at some of its essential features.
HR
XcelHR offers hire-to-retire tools that can start with recruiting and end with COBRA management. It helps you conduct background checks and pre-employment testing and provides onboarding solutions for new hires. With its team of HR professionals, you can ask for assistance in developing your company handbook and HR-related policies, facilitating workplace safety audits and inspections, and providing expert guidance in handling employment issues.
Training and performance management solutions are also available. Plus, you are granted access to learning sessions like discrimination and sexual harassment prevention training. XcelHR can even track employee skills, licenses, and certifications.
---
Payroll
XcelHR's payroll services include helping you get needed IRS documentation (like W4s), handling deductions, and automating the entire process, so you only need to check it each month for errors. It integrates with time-tracking software, accommodates any pay schedule, and pays employees via direct deposit, pay card, and check. It can also provide job costing and PTO reports.
It files and pays taxes in all 50 states and ensures you are compliant with federal, state, and local payroll tax laws. It also does your quarterly filings and withholdings. However, it is not an IRS-certified PEO.
---
Benefits
If you are a company-culture-focused business that aims to enhance employee loyalty and engagement, providing competitive benefits is a good way to show it. XcelHR not only offers Fortune 500-level health benefits plans at prices a small business can afford, but it also has a wide range of unique benefits plans that you can select for your employees. You can offer pet insurance, legal assistance, and employee discounts. Plus, XcelHR is the plan sponsor and trustee for 401(k) plans through Slavic. Thus, it handles everything from investing to managing the plans with employees.
XcelHR's benefits offerings include:
Medical—including opt-in for alternative virtual visits
Dental—MetLife PPO solutions
Vision
Life, accident, and long-term and short-term disability
Critical illness
Legal assistance
Flexible spending account (FSA)
Group accident insurance
Employee assistance
401(k) thru Slavic
Doctegrity Telemedicine—24/7 phone or video access to doctors
Auto and home insurance
Discount tickets for travel and entertainment
Hospital indemnity
Pet insurance
---
Employee Portal
XcelHR's employee portal, XcelerateHR, is available online and via mobile apps (for iOS and Android devices). Employees and contractors can access payroll information, HR-related forms, handbooks, and time tracking functions. It also lets employees manually scan and send documents.
---
Certifications & Compliances
Unlike many PEOs, XcelHR is not certified by the Employer Services Assurance Corporation (ESAC), which is considered the gold-star standard for PEOs. Nonetheless, XcelHR has been in business for over 25 years and does a lot to help you ensure compliance with labor rules and regulations. Just a few functions it includes are:
Policy development and documentation
Department of Labor (DOL) communication assistance
Wage and hour claims
Americans with Disabilities Act (ADA) laws
Family and Medical Leave Act (FMLA) regulations
Health Insurance Portability and Accountability Act of 1996 (HIPAA) regulations
Equal employment opportunity (EEO) compliance
XcelHR's professionals can also provide the following training services:
Supervisor training for termination procedures
Sexual harassment prevention and discrimination training
Supervisor training for conducting interviews
Finally, XcelHR not only provides workers' compensation insurance but also helps you build a strong and safe workplace that's OSHA-compliant. It even investigates and processes workers' claims, establishes a reserve, and facilitates safety audits. Here are some of its services:
Safety audit and inspection facilitating
OSHA 300 log maintenance
Return-to-work program facilitating and tracking
Safety manual template
Safety training library
First report venue of injuries under workers' comp, workers' comp negotiation and management, and claims administration
---
XcelHR Ease of Use
Set-up assistance for new clients
Dedicated representatives
Dated interface but easy to navigate
How-to videos online
Online and live resources and training
Once you get your plan with XcelHR, its reps will work with you on setup. While its interface is generally easy to navigate, it has some idiosyncrasies, like preferring all-caps in certain fields and scrolling down to the next pages of forms. Rather than a menu, you can find functions through the search bar, and some options are accessed by clicking on hyperlinks instead of drop-down menus. Nonetheless, it does offer how-to videos, online and live resources, and a dedicated representative.
What Users Think About XcelHR
While XcelHR has many customer testimonials on its website from clients praising its service, there are very few up-to-date XcelHR reviews on third-party review sites as of this writing. We found only a couple on Trustpilot, wherein one (a 2020 reviewer) praised the health care plans and said it paid employees on time. The other (from 2019) complained that they had been assigned multiple HR reps and were not getting prompt replies.
Top XcelHR Alternatives
Best for: Small businesses wanting easy and reasonably priced PEO services

Best for: Businesses needing HR and IT tools with robust integrations

Best for: Growing businesses wanting the expertise of a big PEO

Base monthly fee: From $59 per employee

Base monthly fee:

From $18 per employee

(includes payroll add-on)

Base monthly fee: Custom-priced
If you want to consider other payroll solutions aside from PEOs, check out our best payroll software guide.
Bottom Line
XcelHR's flexibility in everything, from features to compliance support, makes it a good choice for small businesses on a growth track. It does not list pricing, and the software is a little dated, but the range of HR tools, payroll services, and benefits is excellent. Sign up with XcelHR today to discuss your HR and PEO needs.