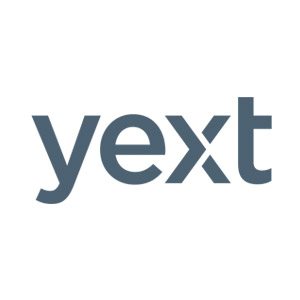 Yext is an SEO tool that helps companies with their website's organic search results by ensuring they're accurately and consistently listed in local and national directories. We compiled user reviews from around the web to determine what Yext customers think about the company. We also compared the most common pricing options for small business owners, but you can run a quick scan to see how your business currently appears in directories. Click here to scan your business's listings for free.
Summary of User Reviews
We scoured hundreds of reviews and found that Yext has mainly negative reviews. Here's what we found:
What Yext does well:
According to the positive reviews online, Yext is helpful in increasing the listings of their users. Positive reviewers felt that Yext's customer service representatives are helpful when it comes to troubleshooting and tutorials. Users also mentioned that Yext has an advantage when listing for Yahoo because they have partnered up with them to verify requests from Yext clients.
What Yext does not do well:
According to the negative reviews online, Yext is acting as a listing rental service, and the company does not help clients clean their local data. Users mentioned that the sales team seems to be misleading and tells people that their listings will remain cleaned up (as a result of Yext's PowerListings) even after they cancel their accounts — however many users cited that they experienced lists reverting to their original state after unsubscribing. Aside from that, users complained that Yext's sales team is too aggressive.
Most Helpful Positive User Review
One reviewer on Facebook, who was initially hesitant about Yext because it seemed pricey to her, commended the company and its customer service team for explaining what Yext does and how they could use it properly. Since working with the company, her business has seen positive listing results on search engines.
Most Helpful Negative User Review
One reviewer on the Better Business Bureau complained that the Yext sales team was too pushy and that they were advertising false services. The sales rep insisted that the client needed to pay Yext first before they could get their listings online.
Other Yext User Reviews From Around the Web
Here are a few other resources for finding helpful Yext reviews from customers. We rated the review sites on a scale from poor to excellent based on how trustworthy and useful the reviews seemed.
User Review Website

Average Rating

Number of
Reviews

Quality of Reviews on Website

Facebook

3.2 out of 5

196 Reviews

Good

BBB

3.88 out of 5

13 Reviews
68 Customer Complaints

Good

SiteJabber

4 out of 5

124 reviews

Fair

*Average ratings as of July 14th, 2017
Yext Pricing
Yext's pricing ranges from $4 to $19 per week. The main difference between each plan is the quality, location, and number of sites that small businesses can get listed on. Before choosing which plan will be best for your business, it may be best to see how your business already appears in listings. Click here scan your listings for free.
Emerging

Essential

Complete

Premium

Price Per Week

$4

$9

$10

$19

Price Per Year

$199

$449

$499

$999

Sites Listed

42 Local Sites

16 General Sites

Combination of Local
and General

Combination of Local
and General
Compare Yext Competitors
Not sure if Yext is the SEO software for you? Take a look at our SEO software comparison.