Yodle is an online marketing service that helps small businesses with their web presence, local SEO, social media, and more. We compiled user reviews from around the web to determine what Yodle customers think about the company. We also compared the most common pricing options for small business owners.
For an in-depth comparison of three top SEO software providers, read our SEO software buyer's guide.
Yodle Customer Reviews
Overall experience: Fair
Ease of Use: Good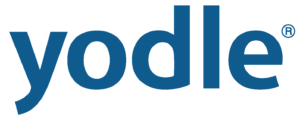 Sales Team: Poor
Customer Service: Good
Pricing: Average
Summary of User Reviews
We scoured hundreds of reviews and found that Yodle has a mixture of negative and positive reviews. Here's what we found:
What Yodle does well:
According to the positive reviews online, Yodle was able to generate leads and help them rank on the search engine results page. Users also cited that customer service is great when it comes to handling the marketing aspect of a client's business.
What Yodle does not do well:
Negative reviewers complained about the sales team's dragging pitches and high-pressure selling tactics. Some clients experienced administrative issues such as having their accounts ignored or having their business listings and reviews erased from Google's search engine results page completely.
Most Helpful Positive User Review
One reviewer on Facebook said that Yodle helped them accomplish their goal through the help of the customer service team. They disagree with the negative reviews, saying that most people do not understand what Yodle is offering.
Most Helpful Negative User Review
One reviewer on SiteJabber signed up for Yodle's marketing advancement program which is handled by the company's team. Before they switched online marketing companies, they had numerous reviews and were listed as a business on Google. Unfortunately, without any explanation, all reviews of the company as well as their placement on the map was erased by the Yodle team, possibly due to a complete overhaul. The client was not happy with the uncalled for move on Yodle's part.
Other Yodle User Reviews From Around the Web
User Review Website

Average Rating

Number of Reviews

Quality of Reviews on Website

BBB

2.6

378 reviews

Good

SiteJabber

2.5 out of 5

1665 reviews

Good

Yelp

1 out of 5

23 reviews

Fair

*Average ratings as of July 14th, 2017
Yodle Pricing
Yodle bases its pricing structure on the needs of their customers. According to most reviews, Yodle can charge as low as $179 to as high as $3000. For a more accurate estimate of what it will cost for your business's local search needs, you can contact Yodle through their customer service hotline.
Compare Yodle Competitors
Not sure if Yodle is the right SEO service provider for you? Take a look at our SEO software comparison.