Zendesk Talk Review: Is It Right for Your Business?
This article is part of a larger series on VoIP.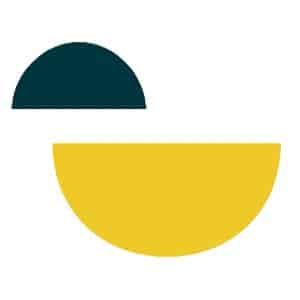 Zendesk Talk Overview
PROS

CONS

Straightforward and user-friendly interface
Lacks unlimited call minutes
Integrates with Zendesk Suite, allowing omnichannel conversation management
Users experienced occasional call quality issues
Automatic ticket creation for calls for easy issue resolution and documentation
99.95% call usage uptime service level agreement (SLA) only available in Enterprise plans
Offers toll-free or local phone numbers for more than 75 countries
Call monitoring and barging locked in higher tiers
Cross-channel reporting available
What We Recommend Zendesk Talk For
Zendesk Talk is a call center solution hosted in the cloud. It's accessible from various devices, such as computers or mobile devices. As its access isn't restricted from a single location, it's worth checking out for companies with remote employees looking for a channel-rich customer experience platform.
When to Use Zendesk Talk
Businesses looking for a call center platform that supports an extensive range of customer experience channels: Zendesk Talk—integrated into the Zendesk Suite—lets you connect with your customers in their preferred channels. Users can address issues through voice, chat, social media messaging, email, and text. Additionally, it provides self-service tools, such as bots, knowledgebase, and community forums. You can also read more about the Suite of software's other benefits in our comprehensive Zendesk Suite review.
Customer service or support teams that need live call monitoring features: Zendesk Talk made it to our list of the best call monitoring software for its customizable ticket system with robust tools like listen in and barge in. It also notifies users when audio and network issues arise to ensure ideal customer experiences.
Organizations looking for flexible software that supports a wide range of integrations: Aside from its built-in integrations with more than 90 third-party systems, Zendesk Talk also provides application programming interfaces (APIs) and a computer telephony integration (CTI) toolkit, allowing you to use your own call center solution into its platform.
When Zendesk Talk Might Not Be a Good Fit
Teams with tight budgets looking for a cheaper call center solution: Zendesk Talk comes with the Zendesk Suite platform where monthly fees start at $59 per agent—more expensive than other providers. If your business doesn't have a lot of budget for tools, try looking into Freshdesk Contact Center. It provides a free version and paid plans that start at $18 per agent per month. Plans also come with incoming call minutes, which other providers like Zendesk Talk charge by the minute. Read our Freshdesk Contact Center review for more information.
Companies with an international customer base looking for a more comprehensive contact center platform: While Zendesk Talk supports overseas calls and provides global phone numbers to over 75 countries, other providers have more appealing offerings like 8×8. 8×8 offers unlimited international calling to up to 48 countries and phone numbers to more than 120 countries. Additionally, it has a wide range of security certifications across regions. Check out our 8×8 review to determine if its offerings are the best match for your needs.
Businesses looking for reliable call center software with high uptime service-level agreement (SLA): Zendesk Talk has lower uptime of 99.95%, and users can only gain credits during downtimes with the highest tier subscription. If better uptime is your company's priority, look into Talkdesk. It provides up to 100% SLA, letting you ensure that you're always available for your customers' needs. Learn more about its offerings in our Talkdesk review.
Zendesk Talk Pricing
Zendesk Talk, integrated within the Zendesk Suite, has monthly fees that start at $49 per agent when billed annually. It comes with support for managing customer communications across channels, such as voice, live chat, email, and social media messaging. Zendesk charges call usage by the minute, depending on how agents receive calls, their type of phone number, and their location.
Zendesk Suite Plans

Suite Team

Suite Growth

Suite Professional

Suite Enterprise

Best for

Those who need an omnichannel platform with a single help center and prebuilt integrations

Teams looking to provide multiple help centers and add features through prebuilt and custom integrations

Businesses with a global presence looking for a platform with multilingual support and community forums

Companies that want to maximize a platform's workflow automation and workforce management tools

Monthly Pricing

($/User/Month)

$59/user/month

$99/user/month

$125/user/month

$199/user/month

Annual Pricing**

($/User/Month)

$49/user/month

$79/user/month

$99/user/month

$150/user/month

Reporting Data Refresh Rate

24 hours

24 hours

1 hour

1 hour

(real-time for live dashboards)

Types of Call Routing

Group routing only

Group routing only

Group, overflow, and after-hours routing

Group, overflow, and after-hours routing

Custom Greetings

✓

✓

✓

✓

Call Recording

✓

✓

✓

✓

✕

✕

✓

✓

Call Monitoring & Barging

✕

✕

✓

✓

Business Hours

✕

✕

✓

✓
*Fees are applicable for yearly contracts and are paid in full at the beginning of the billing cycle.
To get the total cost, you need to combine your subscription fees plus your usage. Usage fees include phone numbers, text messages, minutes, and voicemail transcription. Several factors also affect prices, such as forwarding calls to an external number and the type of phone number.
Zendesk Suite Add-ons
Zendesk Suite lets you add features and inclusions when you need them. These extra capabilities are available depending on the plan. Users subscribed to any plan can purchase the following:
Inbound and outbound text message usage: Starts at 0.0019 of a cent per text
Local and toll-free numbers: Starts at $1 per number
Inbound and outbound call minutes: Starts at 1.2 cents per minute for inbound calls and 2.2 cents for outbound calls
Talk credit package: Starts at $1,000 for $1,031 Talk credits
Call recording: 0.003 of a cent per minute
Voicemail: Starts at 1.2 cents per minute
Voicemail transcription: Starts at 5 cents per minute
Sunshine Conversations license: Fees not published
Those subscribed to Suite Growth plan or higher can purchase additional data storage and API volume (rates not publicly available). Suite Enterprise users can also pay for additional Premium Sandboxes, which can be used for testing, development, and training purposes. Moreover, if the Suite Enterprise plan isn't enough for your business needs, you can also explore enterprise-ready plans that start at $215 per agent, monthly.
Zendesk Talk Features
Zendesk Talk is a cloud-based voice solution that comes with other customer experience channels. With its features integrated into a suite of customer service tools, it works best for support teams looking for a platform with a wide range of channels.
General Features
Zendesk Talk lets businesses provide customers with a voice channel to address their needs. Users purchase local and toll-free numbers in over 75 countries or port their number into its system. Additionally, you can set up voicemail inboxes that automatically creates tickets for easier monitoring.
Like incoming calls and voicemails, inbound texts also automatically create tickets to eliminate the manual labor of putting them into the system for easier issue monitoring and resolution. Moreover, you can automate the sending of responses to customers, such as text receipt acknowledgments and updates.
---
Call Monitoring and Reporting
Zendesk Talk comes with call monitoring and reporting features to ensure the quality of support, gather customer feedback, and capture training opportunities. It lets team managers review an at-a-glance view of all ongoing calls, listen in on conversations, and barge in on calls when needed.
Zendesk Talk gathers a wide range of information related to your call activities, such as attributes and metrics. Data presented include the total number of calls, average call duration, and the ​​percentage of outbound calls that were completed successfully. Users can also configure customer satisfaction (CSAT) to instantly receive an indication of your customer's feedback on how you addressed their needs.
Your call center platform must capture relevant data to help you ensure your team's conversation quality and effectiveness. Read our guide on the top call center metrics to determine the specific key performance indicators (KPIs) to look out for.
---
Call Routing and Queuing
Your customers can reach an available agent when they need one through Zendesk Talk's call routing and queuing features. Its platform comes with various routing tools, such as IVR, group, overflow, and after hours, depending on the users' subscription plan.
Users can also set a maximum number of incoming callers that will be kept waiting for an available agent. This capability helps ensure that there is an ideal wait time and new callers that exceed your queue size will be automatically directed to your voicemail inbox. Those with large call volumes and subscribed to an Enterprise plan are provided with extended max queue wait times up to one hour.
---
Integrations
Zendesk Talk enables users to have an efficient workflow by letting them integrate their existing third-party systems with its platform—in addition to other Zendesk products. It has over 90 pre-built telephony integrations, and connections with other types of systems, like customer relationship management (CRM) and project management.
To make the Zendesk Talk platform more robust, it also lets businesses utilize their preferred solution—partnering with other providers, like Aircall and Five9. Companies open to more advanced and customized connections may look into its CTI toolkit based on JavaScript Object Notation (JSON) APIs.
---
Zendesk Talk Alternatives
When looking for Zendesk Talk alternatives, users must ensure that the platforms come with robust call center features and inclusions. We also considered providing options for popular use cases. Top competitors like 8×8 and RingCentral provide business phone systems. However, below, we're referring to their Contact Center offerings instead.
| | | |
| --- | --- | --- |
| Best for: Small businesses looking for budget-friendly software with customized reports and call routing options | Best for: Companies looking for a platform with the most reliable service | Best for: Businesses under industries with strict data security requirements, like health or finance |
| Starting price: Free or $18 per agent, monthly | Starting price: $75 per agent, monthly | Starting price: $125 per user, monthly |
What Users Think of Zendesk Talk
The majority of recent Zendesk Talk reviews align with our analysis of its platform as an excellent solution for managing conversations across voice and digital channels. It works best for companies looking to offer a wide range of communication options to ensure that they can reach their customers in their channel of choice.
At the time of publication, Zendesk Talk has earned the following scores on popular user review sites:
Most users like Zendesk Talk's ease of use and deployment, without the need for long waits and installations by technicians. However, some users mentioned that they experience occasional call quality issues. Others shared that there are times when data is lost or call recordings are unsuccessful.
Meanwhile, there are mixed reviews on its customer service. There are a few users that applaud its customer support team for being helpful and responsive, while some complained about how slow and unhelpful their representatives are in addressing their issues.
Bottom Line
According to the Zendesk Customer Experience Trends Report, a phone is the most preferred channel by customers to connect with a business. Zendesk Talk offers one of the excellent platforms to consider when looking for a contact center solution. It comes with a wide range of customer experience channels to address issues and improve sales, helping you ensure that you can be reached with ease. Moreover, it provides flexibility in terms of access, making it work best for companies with remote customer service and support teams.
However, its rates are higher compared to some popular tools, like Freshdesk Contact Center. Small businesses with tight budgets can look into Freshdesk Contact Center as it provides a free version and cheap paid plans that come with incoming call minutes that are packaged for advancing business needs. Those interested may sign up for a 21-day free trial to determine if it matches your current business requirements.