Remember the fishing tournament we talked about in the first chapter? The main reason that a small handful of boats keep winning year after year is their expert knowledge of local waters. They not only know where the fish are, but can predict where they will be. While this is indeed a powerful advantage, it's not the end of the story. Without the right tools they would never be able to actually catch the fish that win them the tournament.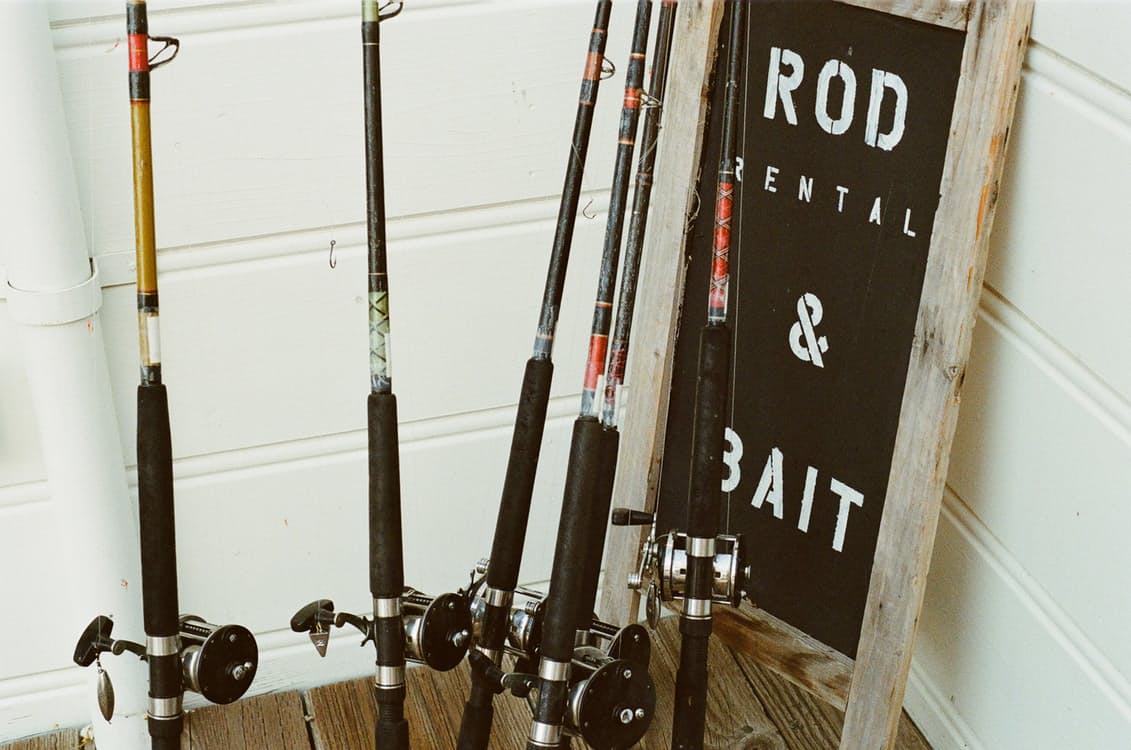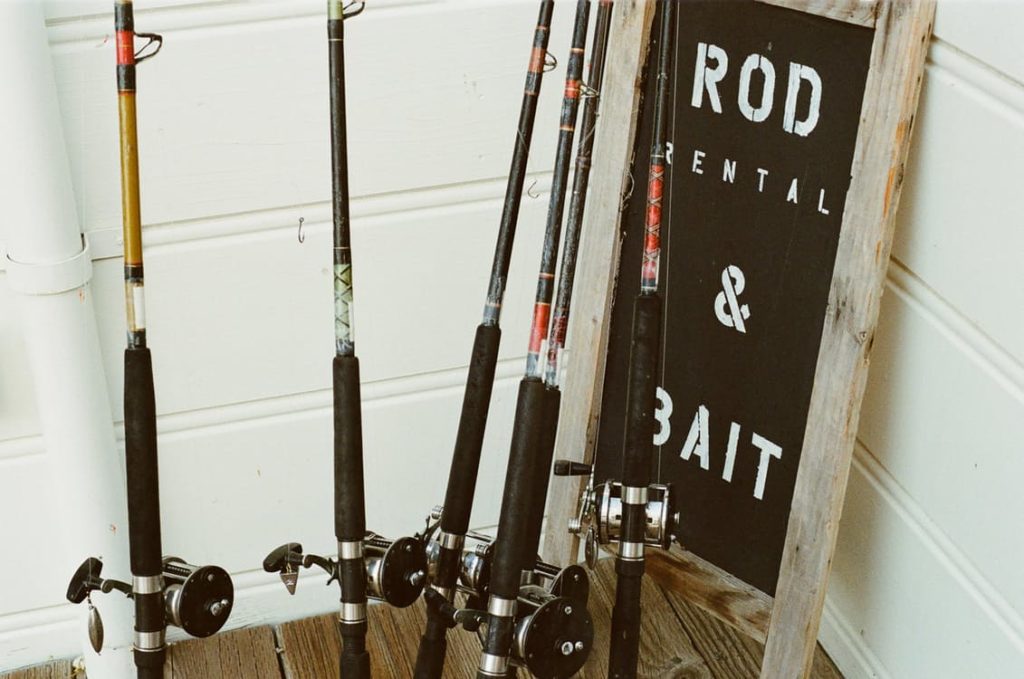 Likewise, you now have a better idea of how your leads are using Zillow and how you can leverage your free profile and listings to get even more. In this section, we'll help you put it all together and explore all the free and paid tools Zillow offers agents to get more leads and increase conversions, including:
1. Contact "Make me Move" or FSBO Seller Leads on Zillow
Main Benefit: Lead Generation
Cost: Free
Difficulty: Hard
One of the biggest reasons home shoppers choose Zillow over Realtor.com is that Zillow allows owners to list their own homes. While many newer agents view FSBO listings as competition, experienced agents see them for what they are: Lead generation opportunities.
Yes, people who list "Make me Move" or FSBO listings genuinely want to try and list their homes on their own. Yes, cold calling FSBO's can be intimidating. Yes, you're going to get rejected over and over again before you land a listing.
However, when we run the numbers, we find that most FSBO's grossly underestimate the amount of work required to price, market, and close on their own homes. At some point, the vast majority cave and hire an agent. According to NAR statistics, a healthy 89% of all homes sold are sold through real estate agents.
Careful readers will note that contacting FSBO's isn't technically a "tool". However, Zillow does offer a great tool to make pitching and landing FSBO's much easier. On their Agent Resources page, Zillow offers a free (and great) script specifically designed to pitch Make me Move and FSBO leads on Zillow. Download the script as a free PDF here.
Want to learn more about prospecting and pitching FSBO's? Check out our in-depth guide here.
2. Leverage Zillow's Free Training and Market Reports
Main Benefit: Education, lead generation, lead nurturing
Cost: Free
Difficulty: Easy
Another great free tool that Zillow offers agents are their top notch agent training materials and downloadable market and trend reports. Amazingly, Zillow offers a wide variety of training materials including scripts to land FSBO's and Make me Move listings, a seven day lead conversion plan, asking clients for reviews and more. Best of all, all training and marketing material is free on Zillow.
Zillow's market reports are a great tool to help create content to nurture your leads via email, or add useful data to blog posts. They have in-depth reports on consumer housing trends, market trends, and even interior design and architecture trends from their Zillow Digs section. Similar to Pinterest, Zillow Digs lets site users find, curate, discuss and purchase great interior design ideas for their homes.It's also a great resource for curb appeal or interior design or renovation related posts for your blog or email marketing.
3. Zillow Premier Agent App
Main Benefit: Lead Segmenting/nurturing/listing & ad management
Cost: Free
Difficulty: Easy
The Zillow Premier Agent App is a powerful free desktop and mobile app that offers a free CRM to manage and nurture leads, reporting tools for agents and teams, listing/ad management and more. While it's not as sophisticated as a CRM like Contactually or Top Producer, it's 100% free and a great way to organize and reach out to your Zillow leads or other contacts. Here's what you get when you download the free app.
CRM
The Zillow Premier Agent App includes a basic, easy to use CRM to help segment and reach out to your leads on Zillow.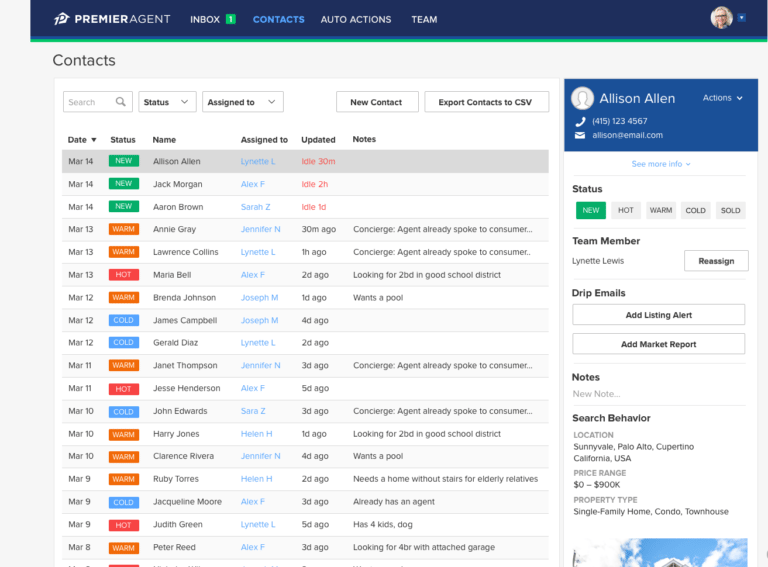 Here are some of the features of the free Zillow Premier Agent App CRM:
Lead Segmenting
The Zillow Premier Agent App CRM lets you segment leads according to their stage in your sales pipeline. You can label leads as new, hot, warm, or cold and sort leads according to status.
Auto Responder
Let's face it, you're not always going to be ready to respond to each and every lead that comes in, especially at night. To help make your life easier Zillow lets you create an auto responder email that you can set to be sent to new leads as soon as they reach out.
Email Templates
Although there is certainly something to be said for crafting unique emails for every lead, that's not always practical. Since you're more than likely going to be saying a variation of the same thing in many emails, Zillow let's you create email templates you can send to save time. You can create different templates for new buyer or seller leads, appointment requests, follow ups, or anything you want.
Lead Forwarding
Lead forwarding allows you to forward contacts from Zillow leads to up to three different email accounts at once. If you're a small team sharing an account or an agent with a ISA or assistant, sending that lead to more than one account will ensure a faster personal follow up.
Import Leads from 25 Sources
If you want ALL your leads in Zillow's free CRM, you can quickly and easily set up automatic lead importing from 25 sources, including Realtor.com, Homes.com, Boldleads, FollowUpBoss, Homelight, IDXbroker and more.
Lead Reporting
Lead reporting lets you analyze your leads on a granular level. You can see a graphs of leads generated over a certain timeframe, where your leads came from, as well as percentages of leads looking in certain price ranges.
ROI Calculator
Zillow's ROI calculator is a quick and easy way to track the ROI from your Zillow Premier Agent ad spend. This tool lets you set goals for the number of leads and conversion rate you need to achieve your desired ROI on Zillow. Very handy!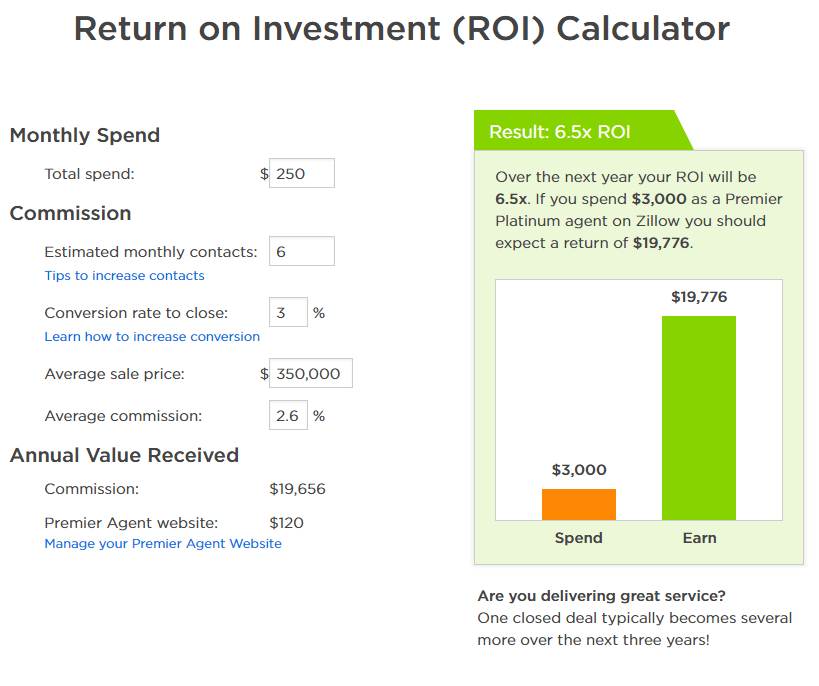 Lead Routing (for teams only)
If you're part of a team, you can set up Zillow's CRM to route leads to different team members based on price, zip code, or newness.
Instant Alerts (Push Notifications)
Only available to Zillow Premier Agent advertisers, instant alerts allow you to get notified the second a new lead comes in via push notifications from the Zillow Premier Agent App on your phone. Since seconds can matter when contacting new leads, waiting for an email might mean losing a hot lead.
4. IDX Websites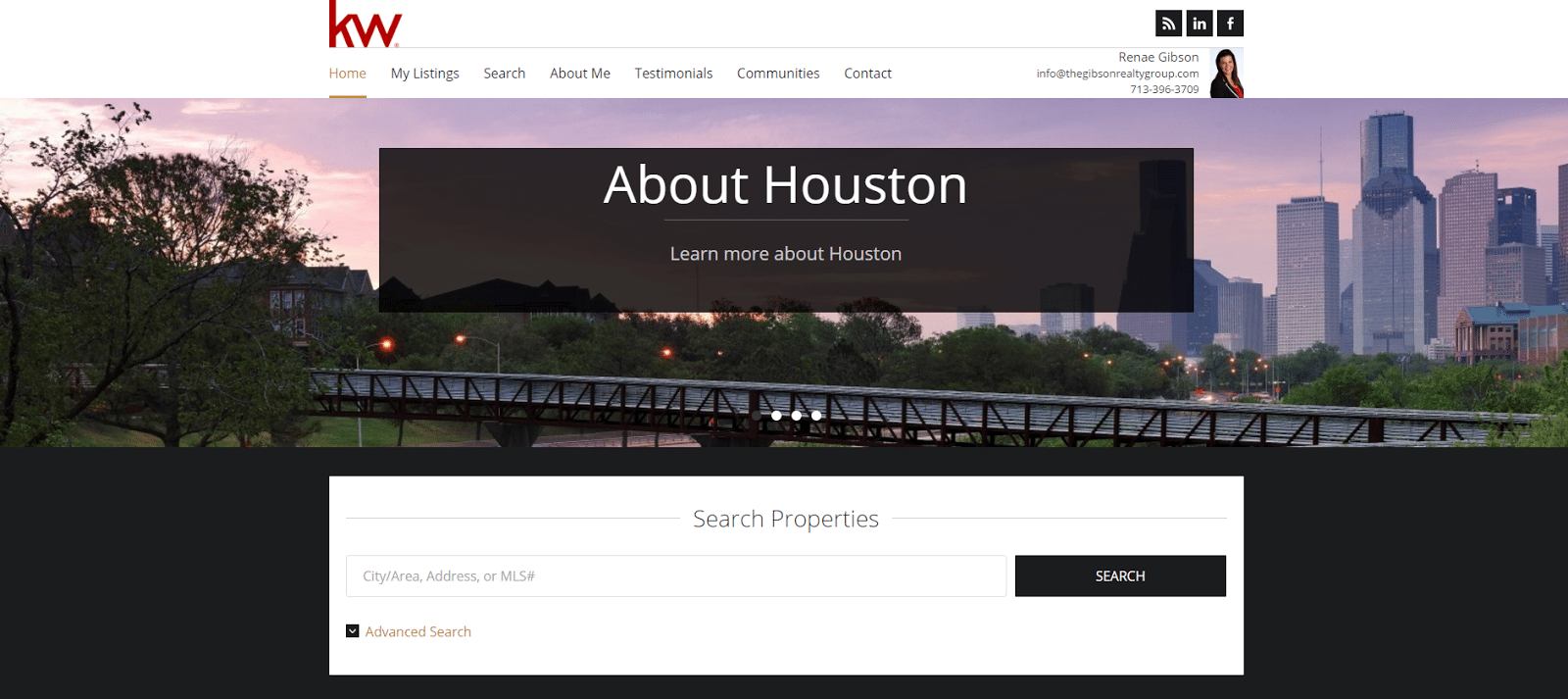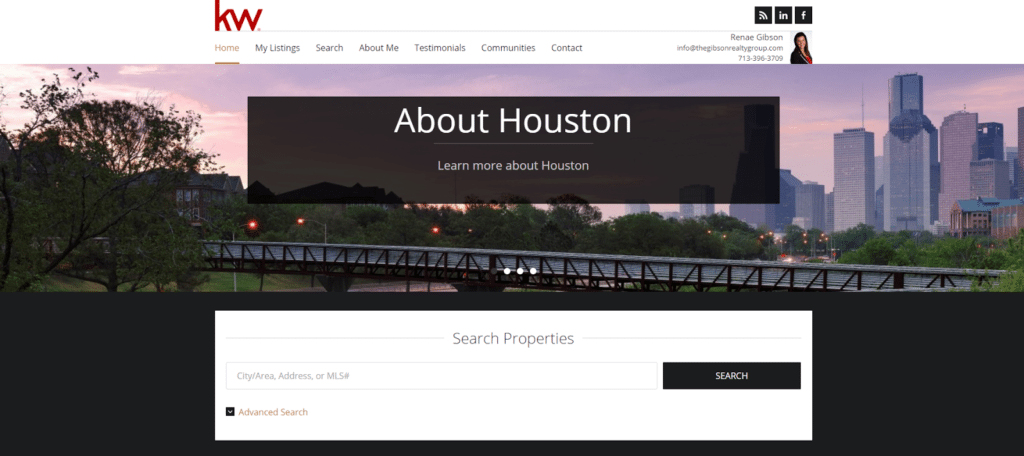 Free for Zillow Premier Agent advertisers or $10 per month, Zillow's IDX websites can be built into powerful lead generation tools. More than just a simple IDX lead generation site, Zillow's websites are feature rich enough to use as your main site. Here are some of the features you'll get with a Zillow website.
Local, map-based IDX property search of MLS-listed homes
City/community/school pages
Easy customization— no coding experience necessary
Custom domain
Personalized blog
Ability to display video
Ability to add custom pages
A variety of widgets available at no additional cost, including mortgage calculator, reviews, search by affordability and more
Home page slideshow for branding and/or featured listings
Optimized for SEO
Free webinars to help you setup your new site
To see a live example of a Zillow website, click on the screenshot above.
Zillow Premier Agent Advertising Programs
In addition to their suite of free tools and services for agents, Zillow offers one of the best paid advertising platforms on the internet. There's a very simple reason for this. Zillow group gets north of 80 million pages views per month. It's not an exaggeration to say that almost every single home buyer or seller uses Zillow at least once during their hunt. Zillow's Premier Agent advertising program exposes you to more leads than any other method.
Even better, the cost of Zillow's Premier Agent Advertising Programs can be split with your lending partner.
Here's a quick rundown of that they're offering agents in 2017.
5. Zillow Premier Agent Listing Ads
Main Benefit: Buyer lead generation
Cost: Varies by zip code's average sales price and market turnover rate~$20-120 per lead
Difficulty: Easy
As one of the most efficient ways to generate buyer leads without any current listings, Zillow's Premier Agent Listing ads are extremely popular. Here's how they work. Once you sign up for Zillow Premier Agent, you can choose one or several zip codes where you'd like to generate buyer leads. Once you choose your zip code, your profile picture and star ratings are placed in the sidebar of other agents' listings. Here's what those ads look like: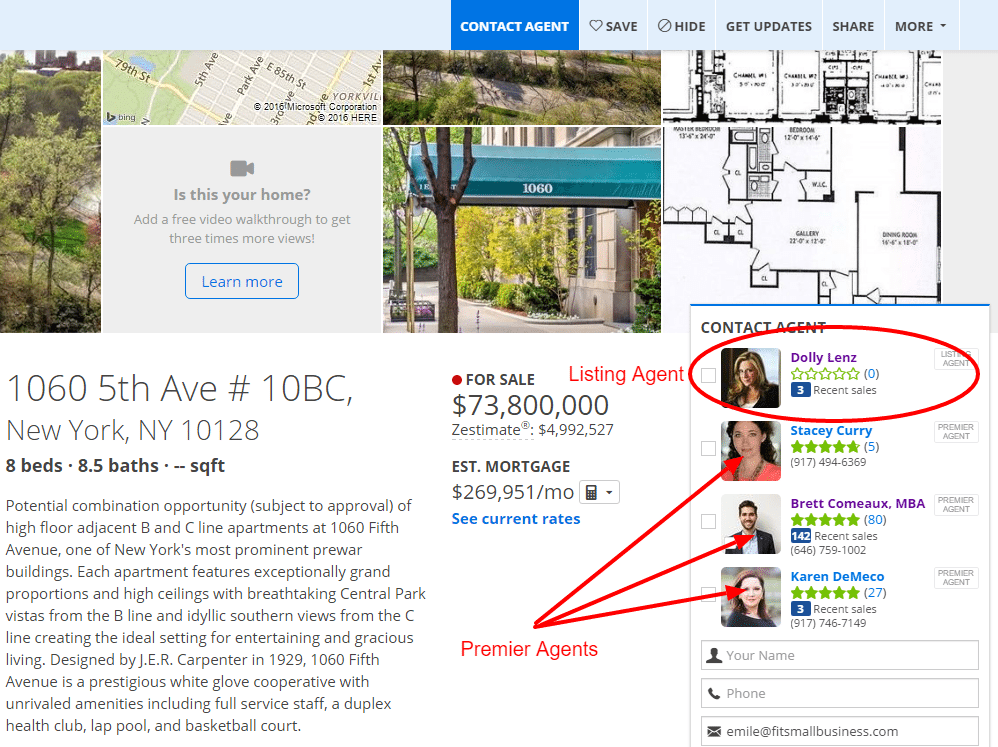 The first agent listed is the listing agent. The three agents below the listing agent are Zillow Premier Agents. When a lead wants to contact an agent to ask a question or schedule a showing, they are given the option of contacting only the listing agent, or one or more of the Zillow Premier Agents.
As you can imagine, some leads will contact the listing agent right away, some will contact everyone on the list, or some will simply choose the agent with the highest ratings and a headshot that they think looks trustworthy.
6. Zillow Featured Listings
Main Benefit: Buyer lead generation
Cost: 10 featured listings $350/mo
Difficulty: Easy
As you can imagine many listing agents want to get ALL the leads their listing generates. After all, they worked hard to get that listing, why should someone else benefit from their hard work? For these listing agents Zillow offers featured listings. Featured listings simply remove the other Premier Agents from the sidebar so the only agent the lead can contact is the listing agent.
Currently, featured listings are offered in packages of 10 for $350 per month which includes a free IDX website. While this may seem steep, once you remember that you will now get every single lead from your listing, the ROI becomes clear. After all, even if they hate your listing you can still work with them as a buyer's agent or refer them to another agent and collect a referral fee. For many listing agents, closing one more deal per year will easily cover the cost of 10 featured listings.
7. Zillow Seller Boost
Main Benefit: Seller lead generation
Cost: Varies by zip code
Difficulty: Easy
Zillow's new Seller Boost program helps agents generate the most sought after leads in the industry: seller leads. Here's how it works. Since homeowners often look up their homes on Zillow to before they're planning on selling, Zillow includes lead capture forms on unclaimed listings. When homeowners click on their property in order to claim the listing, they are given the option to contact a local listing agent. Once they enter their information, it's sent to Premier Agents who are signed up for Zillow Seller Boost.
8. Zillow Premier Agent Direct
Main Benefit: Seller and buyer lead generation
Cost: Varies by zip code ~$1000 per month
Difficulty: Easy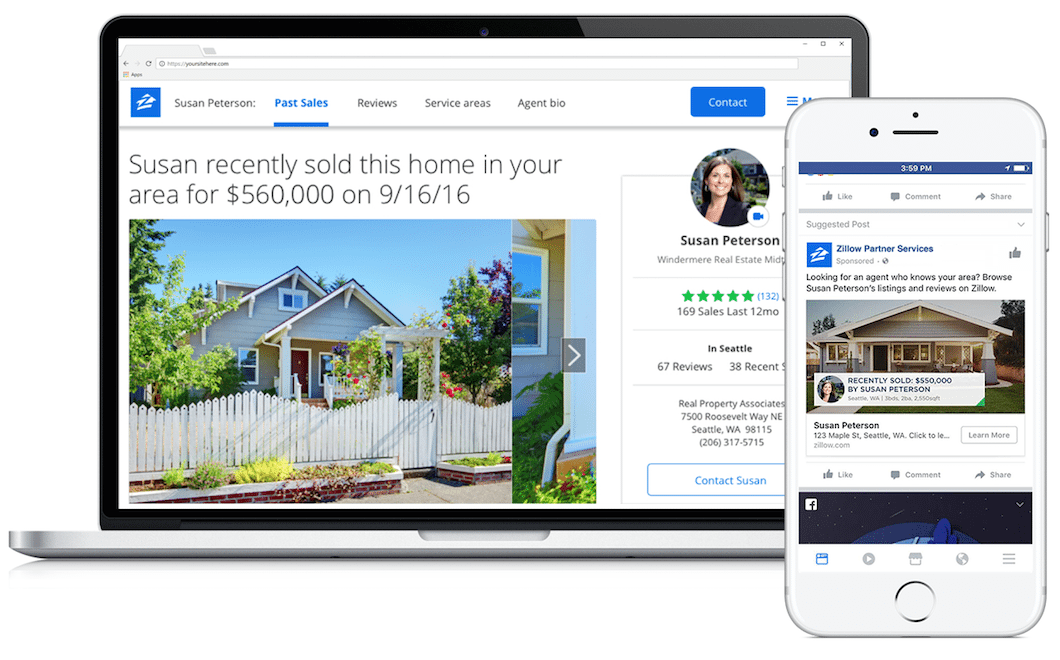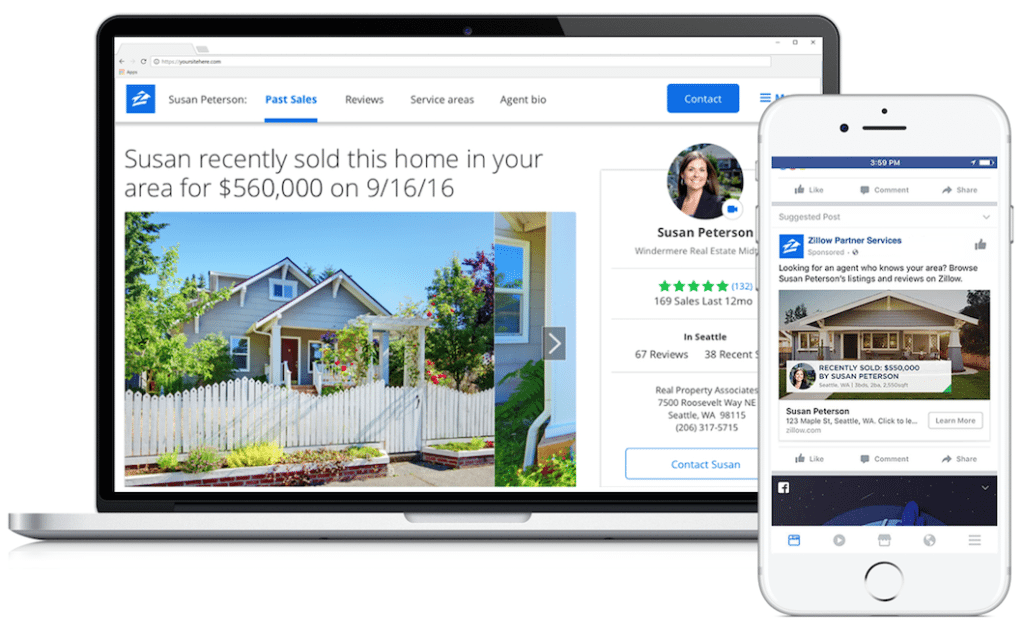 Launched in late 2016, Zillow Premier Agent Direct gives agents the chance to advertise to highly targeted groups on Facebook without the steep learning curve and trial and error. Even better, since all ads are co branded with Zillow, lead generation and conversions should be much higher than agent designed ads.
Since Facebook ads can be targeted by zip code, interests, affinity groups, and income, Premier Agent Direct can easily replace old fashioned direct mail pieces or door hangers to work a farm area.
9. Premier Agent Concierge program
Main Benefit: Seller and buyer lead vetting
Cost: Varies by zip code (only available to select agents and teams based on spend)
Difficulty: Easy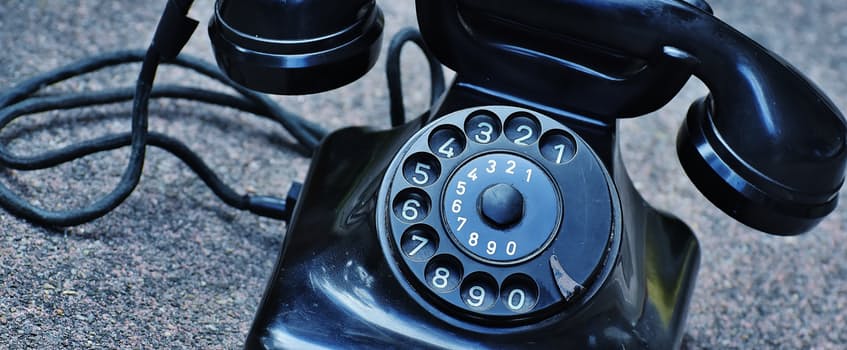 Only offered to select agents and teams, Zillow's Premier Agent Concierge program employs a team to call, email or text your leads on your behalf in order to vet them. Once vetted by the concierge service, new leads are entered into your CRM and graded according to lead status. Hot, warm, cold etc. Instead of an email autoresponder, all your leads will get a personal touch from a Premier Agent Concierge in two minutes or less.
Key Takeaways
Zillow offers powerful free and paid tools that can generate both buyer and seller leads.
Coming Up Next: Next Steps: Maximizing ROI From Zillow's Premier Agent Advertising Programs
In the final section of the course, we wrap up with actionable strategies to maximize ROI from Zilllow's various Premier Agent advertising programs.