Zillow is the largest real estate listing platform on the web with more than 195 million monthly visitors and 110+ million listed properties. With this exposure, agents can capture high-quality leads through Zillow advertising. To capture those leads, sign up for a Zillow Premier Agent (ZPA) account, claim your listings, and opt to begin advertising.
What Is Zillow & How Does It Work?
Zillow is by far the biggest real estate listing site online with more than 195 million monthly visitors. Connected to multiple listing services (MLSs) all over the country, Zillow gives agents the opportunity to create an account and claim their own listings with a few clicks. They can then build out an agent profile and sign up for extra exposure by having their profile exclusively featured on their own listings. Buyers then contact them via forms on each property page.
To make the most of warm leads on Zillow, first sign up for a free Zillow Premier Agent account. This will allow you to create a robust profile page, claim your listings, and use the Zillow customer relationship manager (CRM) to engage with leads and track sales. Once you have signed up, make sure all of your listings have high-quality photos, copy, and pricing information.
If you are ready to secure exclusive exposure as the sole agent on your own listings—and appear on non-ZPA listings in your farm area—then sign up for Zillow advertising on their homepage. You will be asked to set your budget as part of this process; this, in addition to per-lead cost, will determine how many leads you get.
Once you have signed up for advertising, leads can contact you directly from property pages via a simple contact form. Zillow then verifies each lead to be sure they are genuinely interested in buying a property and forward them along to you. Depending on location and competition, you will likely pay $20 to $60 for each lead secured. ZPA leads are generally high quality and will give you the opportunity to greatly increase sales.
How Much Does It Cost to Advertise on Zillow?
The average Zillow lead costs between $20 and $60 each. The exact price is based on the average home cost in your ZIP code, area competition, and your budget. These three things are referred to as "share of voice" (SOV) by Zillow. However, you can claim a listing for free as a Zillow Premier Agent.
How to Successfully Advertise a Listing on Zillow in 7 Steps
According to the National Association of Realtors (NAR), 90% of homebuyers use the internet to house hunt, so it's essential to establish yourself on Zillow to target these leads. Agents can advertise on ZIllow by signing up for a free account, filling out listing details or claiming listings, then agreeing to advertise for exclusive exposure on their own listings. To maximize these efforts, it's important to add great photos, videos, and tours to each listing page.
Here are the seven steps for how to advertise on Zillow and maximize ROI:
1. Sign Up for Zillow Premier Agent & Advertising
First, sign up for a Zillow Premier Agent (ZPA) account by visiting the Zillow agent homepage and clicking on "Join" in the upper-right-hand corner. Enter all of your personal and contact information to create your free profile. This will give you access to a free website, CRM, the 3D Home Tour app, and a dashboard for tracking advertising results. Once this is set up, you can request advertising details directly from Zillow.
2. Create Agent Profile
After creating an account as a Zillow Premier Agent and setting up advertising, build out your profile page so that new leads can learn more about you. To do so, click on "Profile" at the top of your dashboard. Then, add your headshot and a compelling "About Me" section which includes information about your experience, education, specialties, and any relevant personal information you'd like leads to know. For more guidance, read our article on setting up a ZPA profile.
3. Claim Your Listings
With your profile fleshed out, you can now claim your listings. Simply navigate to the Zillow homepage while signed into your ZPA account and search your listings by address. Click on each one individually. At the top of each property page, click on "More" and then "Claim Your Listing." This will automatically link the listing to your profile page and display them on a map below your "About Me" section.
4. Ensure All Listing Information Is Accurate
To make the most of your exposure on Zillow, it's important to make sure that all of your listings have up-to-date information. While this is most often done through your local MLS, it can also be done via Zillow. To do so, click on "My Listings" in your ZPA dashboard. For each active listing, there should be a "Edit this listing" link to the right. Click on that to edit each listing. Alternately, you can navigate to a property page and click "Edit Listing Info" from the top menu.
On the editing page, make sure all basic listing information is correct, including price, square-footage, the age of the home, number of bedrooms/bathrooms, and other pertinent details. Also, be sure to fill out all listing sections as instructed in the steps below.
5. Fill Out the Home Description & Features Sections
When completing listing information, it's critical to make sure you incorporate all relevant details and make the description as compelling as possible. To do this, use ample (but accurate) adjectives and make sure to list major features in the "Home Details" section of the listing page.
Here are a couple of tips to make your home description attract leads:
Write an Enticing Description of the Home
In the description section of each listing, give the homebuyer a feel for the property. A list of highlights appears rushed and doesn't entice the reader with the possibilities of what you sell. Instead, use superlatives and exciting adjectives. For example, instead of saying "wood floors," use specific wording like "warm, hand-scraped cherry wood flooring."
Add Home Features in the Details Section
Instead of just listing home features in your listing description, Zillow has a dedicated place to enter them into their database; these can be added in the listing editing screen under "Home Details." Be sure to include as many unique style and feature details as you can here as these are key to buyers finding your properties when searching on Zillow.
6. Adjust the Asking Price to Increase Zillow Views
While editing your listing, consider changing the price of the property to increase views. While you don't want to drop the price regularly or too dramatically, you can make small adjustments; this helps your listing rank higher in Zillow search results pages. For example, if your listing has been on the market for a month, you might drop the price by $99 just to get the listing back to a more favorable listing position.
7. Add Compelling Professional Photography
Your listing pictures are going to be your best marketing tool on Zillow. Zillow's own national research shows that a home with fewer than nine photos is about 20% less likely to sell in 60 days than a home with 22 to 27 photos. To secure high-quality photos that meet Zillow's guidelines, review the platform's photography policies, learn best practices, then consider hiring a professional photographer. With photos in-hand, upload them to your MLS or on Zillow.
Review Zillow's Photography Policies
Before you start using any photography to market your listings on Zillow, you need to understand their rules for listing photography. These ensure that individuals' information is protected and unsearchable, overlaid text is not added to bolster advertising.
Here are the three primary photography policies of Zillow:
Brokerage or team watermarks are not allowed on listing pictures. The only watermark allowed on Zillow is from your MLS.
Name and/or phone numbers are not allowed on listing pictures.
Descriptive text is not allowed on listing pictures.
Understand Best Practices for Listing Photography
The two primary guidelines for listing photos on Zillow are simple: Don't include too many photos on a single listing and ensure that each one is properly sized. If you follow both of these best practices, you can be sure that users will be engaged without being overwhelmed and will have an exceptional user experience.
Here are the best practices for using photos on Zillow listings:
Stick to one great shot for each room in the house.
Use a "hero" shot of the exterior and backyard.
Add a drone picture of the entire property if needed. For more on the do's and don'ts of using drones for real estate photography, check out our drone photography guide.
If you have a historic or unique home, add detail shots of woodwork, cornices, or other enticing features.
Adjust images as needed until they are 960×629 pixels at 72 dpi or larger. These are the default dimensions that Zillow uses for all listing photos.
Consider Hiring a Professional Photographer
Hiring a professional real estate photographer will cost you $150 to $350, but there is a good reason why this is one of the best investments you can make as you continue your real estate career. According to a study done by Redfin, homes listed between $200,000 and $1 million sold for $3,400 to $11,200 more than their list prices when listing photos were taken with DSLR (professional) cameras.
If you must take your own photos, there are definitely ways to make your photos better. Our article on the top 25 real estate photography tips and mistakes to avoid can help improve your listing photos dramatically.
Once you have your photos ready, you can upload them via the listing editing page in Zillow or via your MLS. Be sure to update your photos to reflect feature and/or design changes that might be interesting to buyers.
8. Create a Video Walk-Through
According to Zillow, video walk-throughs can triple the number of views your listing gets. Not only are people drawn to the image of the play button, but adding video content can help your listing rank higher. To create your own walk-through, download the Zillow 3D Home Tour app, create a tour using your smartphone, then easily upload it to your listings and profile from the app. For more guidance, see our article on Zillow 3D Home Tour.
Below are two different listings on Zillow. The first has a video walk-through, while the second doesn't. These images show how enticing a listing video can be, and how something seems missing from the second.
9. Leverage Open Houses for More Zillow Views
For maximum exposure, always remember to add your open houses to Zillow a few days before they're scheduled. To do so while logged in to your ZPA account, navigate to the listing for which you will be holding an open house. Click the "More" button in the top right, then select "Add/edit open house dates." Once you add this information, your open house details will appear on listing images, as showcased in the example below.
To make the most of your open house, see our article on 35 real estate open house ideas people love. You can also check out top sign-in sheet templates for your open house to be sure you're getting the lead information you need for follow-up.
10. Follow Up With Leads Quickly
To maximize your return on advertising spend (ROAS), be sure to follow up on leads quickly. You can do so easily with the Zillow CRM—either via email or text message. You can also call leads directly to discuss their needs and interests. The best part about Zillow CRM is that it includes a mobile app so agents on the go can stay connected to leads and make sure their follow-up is timely.
Types of Zillow Advertising
While most agents will take advantage of listing advertising, as outlined above, there are two other types of advertising that can be leveraged: agent and developer ads. The agent advertising option highlights specific agent profiles for buyers seeking agents in their area. Developer ads allow homebuilders to showcase their new properties and give buyers a chance to reach out about custom builds.
Here are the three types of Zillow advertising:
1. Agent Advertising
The agent ads promote the services of an agent to a particular ZIP code. If a buyer is trying to find agents in a ZIP code, they can click on "Agent Finder" on the Zillow homepage, then search by area. Advertising agents then show up at the top, listed as "Featured Agents." Buyers can contact these agents by calling them directly or clicking on their name for a full profile.
2. Property Listing Promotion
Property listings show up in the search results according to the filters used by the buyer. If the buyer is seeking a three-bedroom, two-bath ranch in a certain ZIP code, for example, then the properties with those features are presented to the buyer. If an advertising agent has a property with these features, then their listing will show up at the top of search results. When the buyer clicks on their property, the agent is listed first on the sidebar with contact details.
3. Developer Advertising
Developer advertising allows developers and agents to run ads when buyers search by ZIP code. This allows buyers to connect with developers directly and see all of their available properties. They can also reach out about building a custom home. These ads push Zillow users to the website of the advertiser.
For more information about the best advertising options for you, and to get a direct quote, reach out to Zillow directly. Keep in mind that pricing will vary greatly depending on your farm area, competition, home prices, and advertising type.
Pros & Cons of the Zillow Premier Agent Advertising
While Zillow is widely used and offers free services and tools for agents—including a website, CRM, and home tour app—there are downsides to using platform. These include non-exclusive leads, variable lead costs, and high competition for buyer leads. For a better look at the pros and cons of using Zillow, read our complete list below.
Pros of Advertising on Zillow
These are the pros of advertising on Zillow:
Exposure: Zillow Premier Agent gives realty professionals massive exposure in their local area. By advertising on Zillow, agents and properties are promoted in the site's search results; this can attract hundreds or even thousands of users.
Website: Real estate agents get a free website with Zillow Premier Agent they can use to collect leads and showcase properties.
CRM: The free CRM provided by Zillow Premier Agent helps agents manage their leads and interact with buyers throughout the sales cycle. This ensures follow-up time is fast and no lead falls through the cracks, increasing the likelihood of a sale.
3D Home Tour App: Zillow offers agents a free 3D Home Tour app to easily create virtual tours for their listings to use in email and social media marketing. This increases lead engagement and interest.
Cons of Advertising on Zillow
Here are the cons of advertising on Zillow:
Non-exclusive leads: ZPA does not offer exclusive leads for your ZIP code. While advertising agents are listed at the top of their own claimed listings, they appear alongside other agents on non-ZPA properties. This means the buyer can reach out to multiple agents about the same property.
Variable cost: There is no flat cost structure for advertising on Zillow. The cost of your Zillow advertising depends on your location, the amount of competition for the advertising space, and your advertising budget. Other advertising services might be better if you're looking for a set advertising cost.
Competition: Because Zillow and its sister site, Trulia, are the top-rated real estate listing sites, the competition for advertising space can be significant. This affects overall cost and ability to secure a high-quality lead.
Alternatives to Zillow Advertising
Zillow Premier Agent advertising might not be the right choice for all agents. If you need a website and email marketing solution with social media lead generation, then Zillow is not a good choice. Also, some agents might prefer exclusive leads or want real estate lead generation and advertising connected to the National Association of Realtors (NAR). For these features, consider the options below.
Here are some alternatives to advertising on Zillow:
Real Geeks
Real Geeks gives agents the ability to build a website, create email drip marketing, and generate leads using Facebook and Google starting at $249 per month.
BoldLeads
BoldLeads is ZIP code-exclusive, meaning there is only one agent allowed to advertise per ZIP code. Agents can sign up for their zip code for $299 per month. Brokers can buy either buyer and seller leads starting at $299 per month.
Realtor.com
Realtor.com is closest to Zillow Premier Agent in the way advertising is priced and leads are generated. For National Association of Realtor (NAR) members, Realtor.com generates leads based on location, competition, and budget starting at $200 per month. Additionally, Realtor.com offers many supplementary services to help agents secure and manage leads. Check out the best way to generate leads with Realtor.com.
The 5 Top Zillow Advertising Pro Tips
Learning how to advertise effectively on Zillow can be difficult and time-consuming for new agents. With this in mind, we asked five top agents for their best tips about how to make the most of Zillow advertising. Their tips include using the ZIP code tool, considering a price range for your listings, preparing high-quality ad materials, following up with leads, and using video to increase sales.
These are the top Zillow advertising tips from real estate pros:
---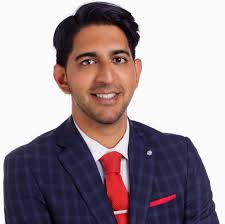 ---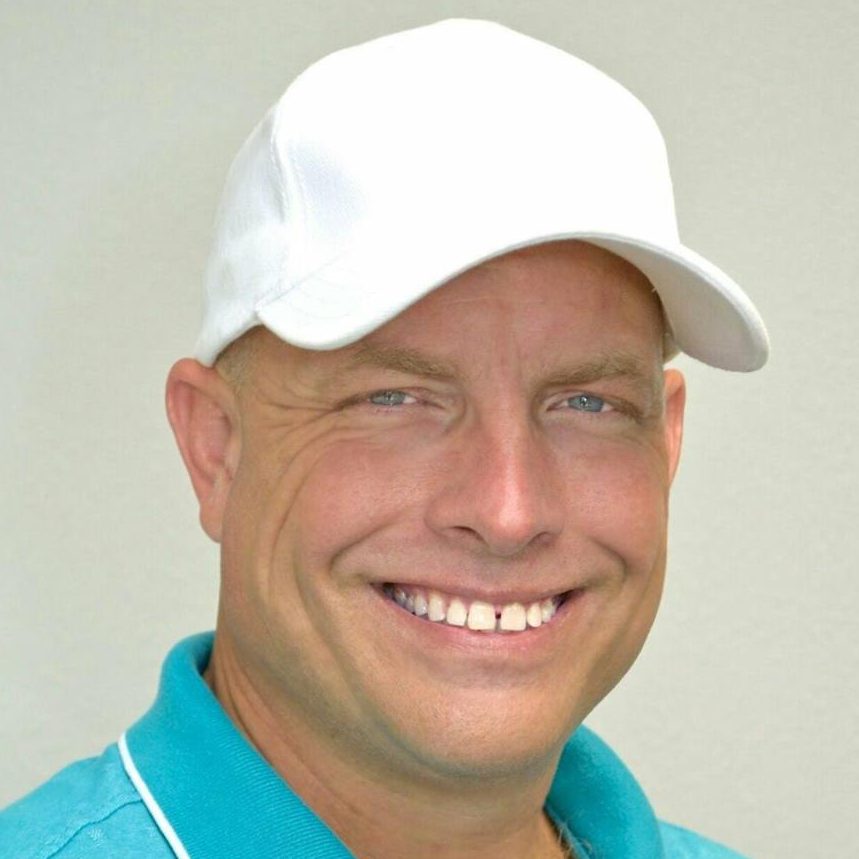 ---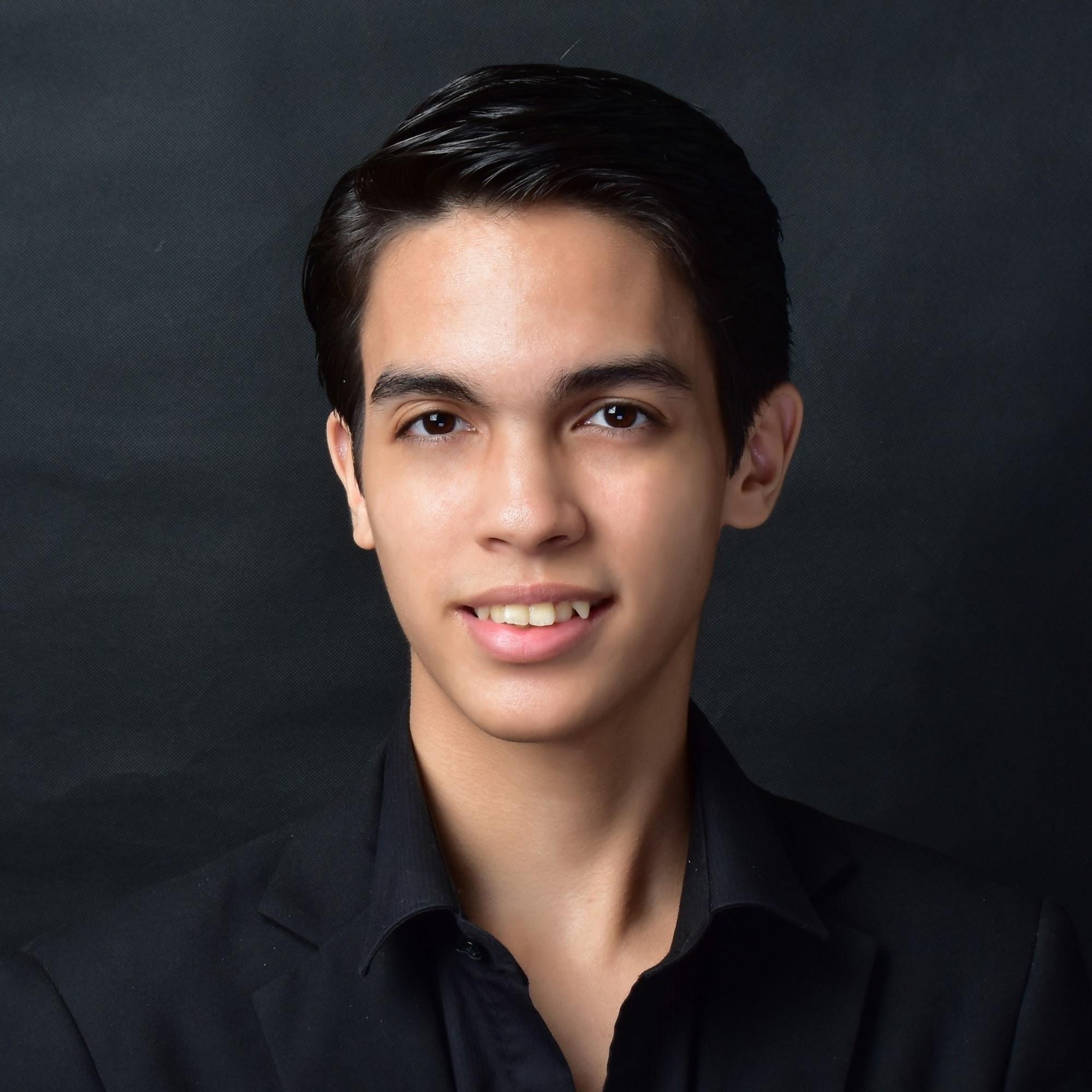 ---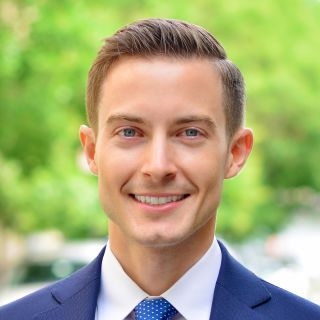 ---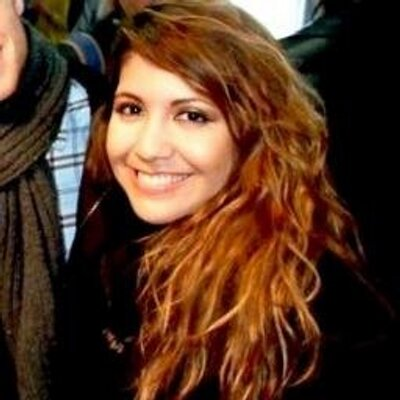 ---
Frequently Asked Questions (FAQs)
Do you have to advertise on Zillow to claim a listing?
Claiming a listing is free. To claim a listing, first sign up for a Zillow Premier Agent account. Then, search by address for the property and click on the "Claim Listing" button. Find out more about how you can claim a listing on Zillow without any advertising.
Does it cost extra for the Zillow CRM?
The Zillow CRM is included in the free agent account and does not cost extra to use. Zillow knows that tracking leads through the pipeline is important to increase sales and closure rates, so this tool is available to all agents.
What is the cost for the Zillow website?
The website is included in the free ZPA account. A website is another important part of helping real estate agents promote themselves and close deals. The free Zillow website allows agents to drive traffic to property listing pages and connect with the agent to find out more.
Bottom Line – How Do You Put a Listing on Zillow & Advertise
Advertising on Zillow most often involves promotion of claimed listings. With a free profile, agents can add home descriptions and features, virtual tours, and photos to attract potential buyers to your listings, then pay $20 to $60 per lead to be the exclusive agent on their listings. To get started, simply visit the Zillow Premier Agent (ZPA) homepage, click "Join," and set up your profile and properties.