Zoey is an eCommerce platform that offers a drag-and-drop editor specifically for eCommerce websites. We compiled Zoey Reviews from around the web to determine what Zoey customers think about the company. We also compared the most popular pricing options for small business owners.
For an in-depth comparison of the three top eCommerce platforms, read our buyer's guide.
Zoey Customer Reviews
Overall Experience: Good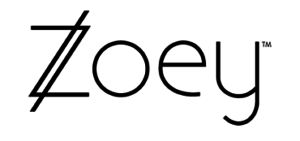 Ease of Use: Great
Customer Service: Fair
Pricing: Good

Summary of Zoey Reviews
We scoured hundreds of reviews and found that Zoey has mostly positive ratings. Here's what we found:
What Zoey does well:
People who gave Zoey a positive review liked the drag-and-drop editor that allows them to easily pick and choose the elements they want on their website, as well as the very responsive team.
What Zoey does not do well:
The negative reviewers didn't like the recent and abrupt pricing change from $89 to $349.
Most Helpful Positive User Review
One positive reviewer said that the drag-and-drop builder helped him set up his eCommerce website quickly. He was also able to customize further by modifying the html and css codes. The comprehensive merchandising features also added power to the structure of his website which made the experience even better.
Most Helpful Negative User Review
A negative reviewer emphasized that he was caught off guard by the sudden change in pricing after being with Zoey and building his eCommerce site for 2 years. He even expressed his intention to sue, stating that a 300% price increase was ridiculous.
Other Zoey Reviews From Users Around the Web
Here are a few other resources for finding helpful Zoey Reviews from customers. We rated the review sites on a scale from poor to excellent based on how trustworthy and useful the reviews seemed.
Review Website

Average Rating

Number of Reviews

Quality of Reviews

Merchant Maverick

4.2 out of 5

Staff Review +
3 User Reviews


Good

G2 Crowd

4.5 out of 5

1 User Review

Fair

*Average rating as of date article was written: May 2, 2017
How We Determined Quality of User Review Websites
Merchant Maverick has a detailed staff review of all Zoey features, pros, cons, and recommendations.
G2 Crowd has a detailed review from a verified user of the service.
Zoey Pricing
Business

Business Plus

Premier

Price (Monthly Billing)

$199/month

$349/month

$599/month

Price (Discounted)

Annual billing = 10% discount

Custom Domain

Not included
(All stores get .zoeysite.com domains,
you can link an existing domain name to your Zoey store)


Hosting

Included

File Storage

Unlimited

Automatically Optimized for Mobile

No
(You need to make changes to your website settings to adjust the mobile view of your Zoey store)


Merchant Account

Not included
(Primary integrations: Paypal, Amazon Payments, Authorize.net)


Products

100,000

250,000

500,000

Staff Accounts

3

6

15

Abandoned Cart Reporting

Included

Credit Card Processing Fees

Will depend on payment gateway chosen

Blog

Included

Customer Service

2 scheduled support calls / week

4 scheduled support calls / week

5 scheduled support calls / week
(Priority support)

Depending on the size of your inventory, you can get a Zoey business plan for $199 per month, $349 per month or $599 per month. Zoey bills on a month-to-month basis by default. However, you can get a 10% discount if you choose to opt for annual billing.
Each Zoey package only comes with a .zoeysite.com subdomain, so if you want a custom domain for your site, you have to purchase from a third party provider, such as GoDaddy. If you have an existing domain, you can easily link it to your Zoey site.
Customer service is organized but limited, and you only get a certain number of calls each week, which varies based on the plan that you choose.
Best Pricing Option for Small Business Owners
Zoey's most basic plan provides a lot more than what other website builders offer for their mid-range plans. The basic plan may be too expensive if you're just starting out, but it looks nice and is fully customizable and scalable. For a more affordable option, check out Shopify which starts at $29/ month.
Compare Shopify Competitors
Not sure if Zoey is the right fit for you? Check out our our comparison of three top eCommerce platforms.