Part of the Zoho product suite, Zoho People is a secure, web-based HR solution that provides an intuitive platform to help manage human resource matters, like onboarding, attendance tracking, or training delivery. It has a free version for companies just starting out and enterprise-level tools for large companies planning to hire. Payroll isn't included in this product (unless you sign up for its highest plan) and does not cover all US states.
Zoho People earned a spot in our guide to the best HRIS for small businesses with an overall score of 3.51 out of 5. If it offered HR advisory services, employee benefits options, and a more robust payroll solution, it would have obtained an even higher rating. However, it received good scores for pricing, reporting, and expert review.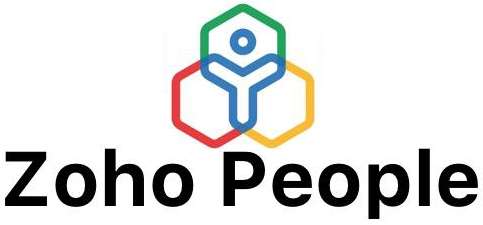 Pros
Fully integrated, customizable HR features
Free plan includes employee data and time off management tools for up to five workers
Affordable monthly rates
Comprehensive employee onboarding
Advanced time tracking tools
Feature-rich HR platform; includes staff scheduling, performance reviews, and more
Cons
All plans require at least five users
Premium support costs extra; basic support doesn't include 24/5 phone assistance (for critical requests only)
Email response time for premium support is six hours (24 hours for the basic package)
Hiring, learning management, and payroll are paid add-ons
Payroll services cover limited states (12 states, as of this writing)
What We Recommend Zoho People for
Zoho People's core product is its human resources platform, which is great for companies adding to their workforce. It provides tools to manage the entire HR process—from recruiting to onboarding and offboarding, as well as time tracking, training, performance tracking, employee data management, compliance, and advanced reporting. All tools are online, and Zoho provides mobile apps as well.
In short, Zoho People is best for:
Startups with very small teams wanting to start transitioning to an HR system at no cost: Zoho People's free forever plan, which comes with an HR employee database and time off management (for up to five users), earned it a spot in our best HR software for small businesses guide. If you're not yet ready to spend money on HR software but want to start organizing your employee data and establishing set processes, this plan can work for you.
Companies planning to grow their workforce: Zoho People's feature-rich HR platform has all of the essential tools you need to manage growing teams. You can start with its basic tier if you only need a human resources information system (HRIS) to manage employee information. Then, you can sign up for its higher packages if you require additional HR tools to track staff attendance, deploy learning courses, and measure employee engagement. It even provides a recruiting add-on if you plan to ramp up hiring activities.
Businesses that want to improve their employees' performance: Zoho People, which is one of our recommended performance management systems for small businesses, provides advanced training functions like course management, online assessments, blended learning, discussion forums, and a learning portal. Performance can be tracked by managing goals, performance appraisals, self-appraisals, and key result areas (KRAs).
While Zoho People has a wide range of HR solutions, it isn't the best option for:
Companies that just need payroll processing: While the compatible Zoho Payroll product provides payroll processing, it only supports pay runs for California, Florida, Illinois, Kansas, New Hampshire, New York, North Carolina, South Dakota, Tennessee, Texas, Utah, and Washington (as of this time). You also have to pay extra for this solution. For pay processing that covers all US states, read our best payroll services guide to find a more suitable option.
Businesses that require 24/7/365 support: Even the paid support plans offered by Zoho do not include 24/7 support. Paid telephone and chat support are also limited to 24/5. If you need customer service available anytime, an HR payroll service like ADP or Paychex could be a better fit for you. To know more, read our ADP vs Paychex guide, where we compared the functionalities of both providers' HR payroll software, including that of Gusto's.
Want to learn more about the different types of HR software? Our ultimate guide to HR systems provides in-depth information on the eight primary types of HR software.
Zoho People Deciding Factors
Supported Business Types

Small to midsize businesses (SMBs), as well as large companies, looking primarily for an HR platform to manage employees but with an option to add other modules (like payroll and hiring)

Free Trial

None for Zoho People, but Zoho Payroll has a 30-day free trial

Pricing

Zoho People pricing plans*:

Free: $0 for up to five users
Essential HR: $1.50 per user monthly
Professional: $2.50 per user monthly
Premium: $3.50 per user monthly
Enterprise: $5 per user monthly
People Plus: $10 per user monthly

*All plans require a minimum of five users

Annual subscription options are also available and come with discounted pricing. However, you have to pay in a lump sum.

Standout Features

Seamless integration with other Zoho products (like payroll and accounting)
Wide range of HR solutions for handling the entire employee lifecycle—from hiring to retiring
Customization functionalities extend to more than reports and analytics, covering even online forms and workflows
Zia, Zoho's artificial intelligence (AI) bot, automates routine HR tasks like filing leaves, clocking in/out, raising inquiries to the HR team, and more
Time tracking tools include geolocation and internet protocol (IP) address tracking to help validate employee time logs
Performance review module includes self-appraisals, multi-rater reviews, 360-degree feedback, and a skill set matrix for tracking skill proficiency

Ease of Use

Relatively simple to use, but learning how to navigate through all of its features may take some time

Customer Support

All plans come with basic support, which includes access to its online knowledge base, community forum, email support (with a 24-hour response time), and phone assistance but for critical requests only
Paid premium support option comes with additional 24/5 phone and chat assistance, a six-hour email response time, and access to a technical account manager
Setup assistance for new clients is available at an extra cost; product onboarding packages are based on the Zoho People plan selected
Looking for something else? If you need an HR platform with a built-in pay processing solution, read our guide to the best HR payroll software for our top recommendations.
How Zoho People Compares With Top Alternatives
Best For

Free Plan

Paid Plans Monthly Fees

Our Reviews

Small businesses on a budget

✓

for five users

Starts at $1.50 per user

 

Companies looking for an all-in-one HR, payroll, and IT solution

✕

$35 base fee plus $8 per employee*

Businesses needing full-service payroll and solid HR tools

None, but offers a 30-day free trial**

$40 base fee plus $6 per employee

Solopreneurs and startups that want dedicated support

None, but offers three months free payroll**

$39 base fee plus $5 per employee
*Pricing is based on a quote we received
**This promotion can change at any time. Visit the providers' websites to check the latest promo on offer.
Zoho People was a point short from getting a perfect score for pricing because it doesn't offer unlimited pay runs with its plans. It does, however, have multiple plans and is available in six versions, including a free version for companies with fewer than five users.
Small companies can easily start with the first paid tier, Essential HR, to help with employee onboarding, employee data management, time off tracking, approval and workflow management, and reporting. If needed, you can sign up for Zoho Payroll at $19 per month plus $3 per employee monthly. A 30-day free trial is available.
The Professional version includes more time-tracking and staff scheduling features. The next step up, Premium, adds performance tracking, employee engagement surveys, and advanced analytics. The Enterprise version adds training.
The top-tier product, People Plus, adds modules to help companies manage expenses, passwords, talent acquisition, collaboration, and communication.
 

Free* (5 users)

Essential HR*

Professional*

Premium*

Enterprise*

People Plus*

Monthly Pricing ($/User)**

$0

$1.50

$2.50

$3.50

$5

$10

Administrators

1

Unlimited

Unlimited

Unlimited

Unlimited

Unlimited

Employee Database

✓

✓

✓

✓

✓

✓

Time Off Management

✓

✓

✓

✓

✓

✓

Approvals

✕

Multi-level

Multi-level

Multi-level

Multi-level

Multi-level

Data Storage

250MB

1GB/100 Users

2GB/100 Users

3GB/100 Users

5GB/100 Users

Unlimited

Onboarding

✕

✓

✓

✓

✓

✓

Time Tracking & Scheduling

✕

✕

✓

✓

✓

✓

Performance Management

✕

✕

✕

✓

✓

✓

Learning Management

✕

✕

✕

✕

✓

✓

Reports

Standard

Standard

Standard

Custom

Custom

Custom

*The free plan covers up to five employees, while all paid packages require at least five users

**Annual pricing is available at discounted rates (but annual fees are paid in a lump sum)
Using Zoho People Essential HR, the second-lowest tier, businesses can manage basic HR functions easily. If you have more than 500 users, contact the provider for a custom quote. Compatible services can also be added if you're willing to purchase additional products, such as payroll, recruiting, premium support, case management tools for handling employee queries, and more. Click the drop-down button below to view some of the add-on solutions and fees.
Zoho Add-ons

Features

Pricing

Employee Profiles*

Manage the information of temporary workers who don't need system access

Starts at 23 cents per employee profile monthly

Zoho Recruit

(hiring tools)

Access to the Corporate Enterprise edition of Zoho Recruit

$60 per recruiter monthly

Learning Management**

Blended learning, training feedback, and course customization tools

$2 per user monthly

Case Management**

Employee query management solutions

58 cents per user monthly

Zoho Payroll***

Pay processing tools with access to tax reports you can file to the IRS

$19 plus $3 per employee monthly

Premium Support

(for paid plans only)

24/5 phone and chat support, a six-hour email response time, and access to a technical account manager

$114 monthly or

$1,128 annually or

20% of the recurring license fee (whichever is higher)

Product Onboarding Assistance*

System setup assistance for new clients who sign up for the paid plans

Starts at $1,000 for 15 days (up to 25 hours support)
*Pricing varies depending on the Zoho plan selected
**For Essential HR, Professional, and Premium plan holders only (features are included in the Enterprise and People Plus tiers)
***As of this writing, Zoho Payroll is available only in California, Florida, Illinois, Kansas, New Hampshire, New York, North Carolina, South Dakota, Tennessee, Texas, Utah, and Washington
---
Pricing Calculator: Check Potential Costs
Want to know how much you'll need to use Zoho People? Use our online calculator to compute the estimated monthly and annual fees.
Since Our Last Update: We go into more detail on Zoho's payroll module, which is included in Zoho People's highest plan—although you can also purchase it as an add-on solution.
The core of Zoho People is the HR platform that provides free and introductory features and advanced HR tools for growing companies. For this criterion, it received 3.13 out of 5 because it lacks employee benefits plans, HR advisory services, and a professional employer organization (PEO) solution.
With Zoho People though, small companies can affordably begin to manage HR functions—such as employee data management, online document management processing, time-off management, and basic reporting—using the Essential version. Zoho People also provides advanced HR features in its higher tiers to help growing companies manage complex HR processes like monitoring performance reviews, training programs, and employee engagement surveys.
Let's take a look at some of its essential HR features:
Good onboarding tools help new hires learn how to use Zoho People and enter employee information. If you have temporary workers and want to manage their information without providing system access, online profiles can be added starting at 23 cents per employee profile monthly (fees vary, depending on the Zoho People plan selected).
You can include customized training that follows onboarding flows, as well as embedded video and self-paced courses. To help save HR team members time, you can automate many processes, such as e-signing and managing hiring documents.
Checklists can be created to help new hires move through the onboarding process. Custom forms can also be made to gather information unique to the company's HR and hiring needs. Access to the online onboarding portal is via URL, which can easily be emailed to potential candidates or new hires. And, of course, onboarding elements can be branded.
---
Even the Essential version (the second-lowest) of Zoho People helps track PTO, holidays, and time-off policies. It automates tedious time-off tasks, such as managing leave policies, approvals, calculating time-off accruals, handling multiple-location holidays, and reporting. Tools are available via mobile, so managers can track time off and manage permissions in real time.
---
Zoho People's third (Professional) and higher tiers help HR teams create accurate payroll by utilizing advanced time-tracking tools. Employees can self-report time sheets, or salaried workers' hours can be automatically calculated. You can invoice billed hours automatically (provided you integrate Zoho People with invoicing and billing tools), and hourly workers' time can be tracked using onsite or mobile devices.
Advanced time clock features, such as biometric, geolocation and IP tracking, and facial recognition technologies, are available to control time theft. These tools are excellent for companies that need to track hourly employees working onsite or remotely.
---
Zoho Recruit is available in the Enterprise and People Plus plans, but it can also be purchased as an add-on solution by Essential HR, Professional, and Premium plan holders. This HR module helps companies attract, interview, and hire new employees. It has custom career pages, employee referral portals, and screening assessments. Recruitment teams can also create job application forms so that candidates can apply and submit documents on the company website.
Once the hiring process starts, hiring managers can schedule and track screenings, interviews, offers, and background checks. The applicant tracking system includes an AI assistant and mobile tools.
---
Included in the two highest tiers of Zoho People and also available as an add-on module for Essential to Premium subscribers, this solution aims to meet the learning needs of various industries. Based on the cloud, Zoho People's learning management system is designed to streamline training across organizations and make e-learning convenient for team members.
If your business involves regular training of employees, then this feature is noteworthy. It enables your HR team to design learning courses and add various elements like videos, assignments, and quizzes. The feature also supports blended and self-paced learning and allows the creation of courses for certain departments, designations, or skills. It even provides a learner portal with access to online learning sessions, assessments, training feedback, and a discussion forum.
---
While Zoho Payroll has limited coverage as of this writing (available only in California, Florida, Illinois, Kansas, New Hampshire, New York, North Carolina, South Dakota, Tennessee, Texas, Utah, and Washington), Zoho plans to expand to more US states soon. If your business is located in one of the areas where its payroll service is available, you'll be able to enjoy automated pay and tax calculations with payroll compliance tools and direct deposit payments (via Forte).
You get tax filing reminders and tax reports that you can easily download. Note that Zoho won't remit and file taxes for you. You have to handle this yourself. At the time of this publication, Zoho Payroll also isn't capable of handling multiple pay schedules, pay rates, and other compensation types (like tips and commissions). However, its system can handle bonus payouts via separate pay runs. Plus, if you're using Zoho Books to keep track of business finances, Zoho Payroll syncs seamlessly with this accounting software.
---
This criterion aims to look at the provider's ability to provide full-service payroll, time and attendance tools, onboarding and offboarding, recruiting, and a self-service portal for employees. Zoho People got 3.63 out of 5 due to the limited features of its payroll tools.
With Zoho People's robust suite of HR solutions, you can generate and create custom reports that cover a variety of topics—from worker time logs and payroll to employee headcount and turnover rates. Upgrading to at least its Premium plan also provides access to advanced HR analytics that provide insight into your workforce. These features contributed to Zoho People's perfect ratings in this criterion.
For the expert review, we rated Zoho People 4 out of 5 because it's reasonably priced, and its HRIS tools and reporting options are helpful for SMBs. However, it lost points because the variety of HR features isn't as robust as its competitors, which either have benefits administration and compensation planning tools, including access to benefits plans and HR advisers.
Relatively simple to use HR tools
Employee self-service tools
Mobile apps for iOS and Android devices
Phone, email, and chat support
Professional setup services available
Offers basic and premium support packages
Zia AI bot
Zoho People's features are accessible online and relatively easy to use—although, learning to navigate through all of its tools and modules may take some time. If you're always on the go, you can access most of its features through mobile devices. Its iOS and Android apps are available for free in Google Play and the App Store. Employees can even use their phones to clock in and out or submit hours worked.
If you have questions about its functionalities, Zoho's AI bot, Zia, serves as a virtual support assistant. Accessible from any screen, Zia guides users through routine tasks virtually using AI technologies, so you can get help at any time without the need to contact a customer support person. Within Zoho People, Zia can provide you with a list of pending tasks and show leave reports. It can even help you clock in, ask HR-related questions, and raise a new query/case.
In addition, Zoho People integrates with other Zoho modules like Zoho CRM, Invoice, Books, Payroll, Mail, Recruit, Expense, Analytics, Projects, Writer, Sign, Vault, and Directory. If you use third-party software, Zoho People integrates with popular business solutions, such as QuickBooks, AdobeSign, DocuSign, Google Calendar, Zapier, Xoxoday, and Microsoft 365.
In our evaluation of its ease of use and support services, Zoho People only got 2.13 out of 5 for this criterion. It lost several points because it comes with a slight learning curve and doesn't offer initial setup help—unless you get a paid Zoho People plan and pay extra for product onboarding assistance. You don't have live phone support with the basic support plan (only for critical requests), and it lacks a dedicated account representative. However, for an additional charge, you can opt to get premium support for your team, which includes 24/5 live chat, phone, and training.
To know the differences between the two support plans, including Zoho People's product onboarding assistance, click the drop-down buttons below.
Features

Basic

Premium

Pricing

Free

$114 monthly or

$1,128 annually or

20% of the recurring license fee (whichever is higher)

Available in All Zoho People Plans

✓

Paid plans only

Knowledge Base and Community Forum Access

✓

✓

Email Response Time

24 hours

Six hours

Phone Support

Critical requests only

24/5 support

Live Chat Support

✕

24/5 support

Technical Account Manager

✕

✓
An Enterprise support plan is also available but requires at least 500 users. For 25% of the recurring license fee, you get all of the features included in the Premium plan with a four-hour email response time and access to four hours of training.
---
With Zoho People Jumpstart onboarding support, you can have Zoho manage the system setup for you. It includes access to a dedicated expert who can handle the setup process and the required customizations. This option is available only for paid plan holders. Pricing, support hours, services, and access to modules are based on your selected Zoho People plan.
Features

Essential

Professional

Premium

Enterprise

One-time Fee

$1,000

$2,000

$3,000

$4,000

Number of Hours*

25

40

60

80

Number of Days

15

25

40

60

Zoho Integration

✓

✓

✓

✓

Set Up User Access Controls

✓

✓

✓

✓

Custom Processes

 

✓

✓

✓

Custom Reports Creation

✕

✕

✓

✓

*The number of hours is applicable to companies with up to 500 employees. For businesses with 501 and more workers, the number of hours will be decided based on the employee count.
---
In this criterion, we looked at the average number of Zoho People reviews and the average user ratings on third-party review sites like G2 and Capterra. Zoho People only earned a 3.75 out of 5 score for this criterion because its average number of reviews didn't exceed 500 (as of this writing).
However, most of the Zoho People reviews online are positive. Many reviewers said that its HR solutions are generally easy to learn and that Zoho tools make their day-to-day HR tasks more manageable and less tedious. They also like that they were able to connect the software with third-party business solutions without too much difficulty.
The most common negative comments about Zoho are about customer support. Some users reported that even with paid support, they experienced slow response times. Users also said they'd often get email responses but not direct telephone or chat support.
Users Like

Users Don't Like

Easy to use desktop and mobile UI
Limited support hours
Talent management and onboarding tools
Slow to respond support
Simple-to-manage employee data
Limited phone support
At the time of publication, Zoho People reviews have the following scores on popular user review sites:
How We Evaluated Zoho People
When we evaluate HRIS solutions for small businesses, we look for complete tools that can support you from the time you start hiring employees—some even help before that with recruiting solutions—to the time their employment is terminated. We also considered pricing, ease of use, and HR support.
Click through the tabs below for our full evaluation criteria.
20%
Functionality of HRIS features
20% of Overall Score
We rated highest for plans under $5,000 a year for 15 employees. We also gave points for transparency and unlimited payroll.
20% of Overall Score
This score covered the basics for HRIS: online onboarding with forms, an employee database, benefits, and HR functions in general.
20% of Overall Score
This goes deeper into the features, looking at the depth of functionality for the most needed HR tools, from payroll to learning management.
15% of Overall Score
This score looks at the whole of the feature sets for HR, HRMS, software, and reporting and how appropriate they are for small businesses.
15% of Overall Score
We considered interface, customer support, online guides, and dedicated help when compiling this score.
5% of Overall Score
HR runs on reports, both for sending to the government and for tracking the effectiveness of programs. We considered the number and customizability of reports.
5% of Overall Score
As much time as we spend on research, it cannot replace the experiences of real-world users. Here we considered the user feedback, customer service quality trends, and average scores from third-party review sites like Capterra and G2.
*Percentages of overall score
Bottom Line
Zoho People is fully customizable, making it a fitting HR solution for small, growing, and large companies. Numerous Zoho modules are available to add additional features as your company and HR needs evolve. Entry-level HR tools are affordably priced or free for limited users. Plus, advanced recruiting, onboarding, and training features can be added for a reasonable monthly rate, making it optimal for businesses in active hiring phases.
If you'd like to learn more about Zoho People's features, sign up for a free demo.