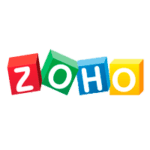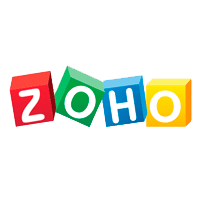 Zoho CRM is a customer relationship management (CRM) software that allows small businesses to manage their contacts and automate their email marketing and lead generation tasks. We compiled Zoho CRM reviews from our own website and around the web and found that Zoho has mixed ratings. We also compared the most common pricing options for small business owners. To experience Zoho CRM for yourself, click here for a free trial.
Zoho CRM Customer Ratings
Overall Experience: 94%
Ease of Use: 76%
Customer Service: 90%
Pricing: 82%
Zoho CRM Pricing
Zoho CRM offers free subscription and four paid plans: Standard ($15/user per month), Professional ($30/user per month), Enterprise ($45/user per month), and the Ultimate Plan ($100/user per month), which is only available on annual subscription. The main difference between the plans is access to advanced features such as social CRM, workflows, conversational AI bot, and multi-user portals.
Top CRM Companies 2019
Quiz: Which CRM is Best for You?
Summary of User Reviews
What Zoho CRM Does Well
Users who recommended Zoho CRM said that the software is very comprehensive in meeting their customer management needs. They also like that the software organizes information about their contacts for better lead generation. People also like how they can easily customize the program.
What Zoho CRM Does Not Do Well
Users who gave Zoho CRM negative reviews said that they don't like the additional purchases they have to make, just to make the product more robust. Some users reported having a bad experience with customer support.
Most Helpful Positive User Review
"The software is very comprehensive. They have thought about every possible CRM related thing you could want to do and have included it in their program. Zoho allows you to customize the software to fit your particular business and to fit you as an individual employee. I like being able to choose exactly what I want to see upon opening the program — to have all of the information pertinent to what I am doing immediately available to me, instead of having to dig through menus to find it. I also appreciate the amount of organization that is available, every bit of information you enter has it's own space. It is not possible to lose a client's particulars when using Zoho."

– Keely Lucker
Most Helpful Negative User Review
"The platform should be amazing, but it's not. It's highly modular, so you might think that you can buy features and packages as you need and not pay for features that you never use… However, unless you buy the highest tier (and price) for each feature, you'll almost certainly find that the idea they sell you is better than the actual product. You'll seem to be missing some pretty obviously required feature, or won't be able to do all the things you were planning to. And then, if you buy a package, you'll find that all user licenses you need to buy will also need to be that package or they won't integrate… so you'll end up paying for administration staff who need access to client contact details to have website analytics and things like that."

– Tom Stanley
Zoho CRM Features
Check out the list below for some of Zoho's features.
Sales Automation: allows users to manage leads, contacts, accounts, and opportunities.
Product Customization: lets users customize the program for a more personalized experience.
Workflow Management: provides users with email notifications, scheduled actions, assignment rules, and other features to streamline their work processes.
Artificial Intelligence: gives users an enhanced AI experience with the help of Zia, Zoho's personal assistant.
Reports and Analytics: provides users with detailed reports and analytics on custom dashboards.
Social Media Integrations: integrates the software with social media channels such as Twitter, Facebook, and Google+.
Marketing Automation: allows users to send automated emails using email templates, mass emails, marketing campaigns, and more.
Team Collaboration: allows users to contact and manage their team with the help of calendars, status updates, direct messages, follow-up rules, and more.
Inventory Management: lets users keep track of inventory using price books, sales quotes, invoices, vendors, and purchase orders.
Third-Party integrations: integrates the software with other systems such as Zoho Motivator, Zoho Campaigns, Zoho Reports, Microsoft Outlook, Microsoft Office, and Slack.
To try these features out for yourself, start a free trial today.
Visit Zoho CRM
Helpful CRM Resources
The 6 Best CRM Software for Small Business in 2018 – Read our buyer's guide for the top six CRM for small businesses. We looked at the most popular options and rising stars that cover the range of options for small businesses in terms of price, features, and integrations.
What is CRM Software? An Introduction for Small Businesses – A CRM software stores contact information, logs conversations, tracks the progress of sales, and helps users manage their daily tasks. We share how Insightly helps business owners streamline and automate their tasks.
How to Use Zoho CRM in 5 Steps – CRM systems help you to manage your sales process more efficiently and effectively. In this guide we explain how to setup Zoho CRM, which is one of the most popular small business CRM systems. We explained how to get your data into the system, how to setup your sales pipeline, and how to customize fields to suit your needs.
Zoho vs Salesforce – Who Wins for Small Business? – In this article, we compared Zoho and Salesforce — two popular CRM systems for small businesses. We reviewed both options and recommend which is best to use under certain circumstances.
Zoho CRM Overview Video
Popular Integrations
When choosing a CRM software, it's important that the software integrates with other applications your business is currently using. Here is a list of some of Zoho's popular integrations:
Zoho Campaigns
Zoho SalesIQ
Zoho Mail
MS Outlook
Twitter
Facebook Lead Ads
G Suite
Top Zoho CRM Alternatives
Not sure if Zoho is right for your needs? Read our expert analysis and compare Zoho to the top 2019 CRM companies.
Read Analysis