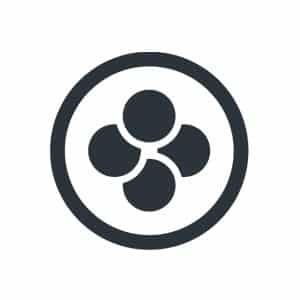 ZoomShift is a scheduling and time tracking software that is great for small businesses and restaurants that experience seasonal highs and lows, or those who need a scheduler that works with other calendars. Starting at $2.50 per employee, per month, it's economical, especially for those with only a few staff but multiple locations. However, it's not the best for highly regulated industries.
What We Recommend ZoomShift For
We've spent hundreds of hours researching and writing about scheduling software, and we believe ZoomShift has a lot to offer small businesses. Its flexible by-employee pricing is competitive with similar software while providing a mobile time clock and great tools for payroll and shift scheduling.
In short, ZoomShift is best for:
Restaurants that experience seasonal highs and lows: ZoomShift earned a spot in our best restaurant scheduling software based on our evaluation. Its tools and ease of use make it a good match for restaurants that have predictable busy and very slow/closed periods but also for those that have high turnover.
Agricultural, construction, tourist industries: Not every business has a stable labor force. ZoomShift accommodates seasonal highs and lows by not charging for inactive employees and letting you put the software on hold for a time without charge while retaining the information.
Businesses with few staff but multiple locations: If you have more than one location with fewer than 15 employees in each, on average, you will find ZoomShift's per-employee pricing makes it more cost-effective than plans like Homebase or 7shifts that charge by location.
When ZoomShift Would Not Be a Good Fit
Businesses with a large number of staff: While per-employee pricing works great for a small number of staff, it can get expensive if you have a large number of employees, even with multiple locations. If you have a staff of over 30 and at least two locations, consider doing a price comparison with software that has per-location pricing, such as Homebase, 7shifts, and SocialSchedules.
Businesses with strict certification or compliance laws: While ZoomShift has some schedule rules for keeping track of labor laws, other scheduling software can track certifications and offer checklists to help ensure employees meet industry regulations. We recommend you review SocialSchedules if you need a platform that monitors compliance.
Looking for something different? Read our guide to the top employee scheduling software for small businesses to find a service or software that's right for your business.
ZoomShift Overview
PROS

CONS

Syncs with other calendar apps
No free plan
Shift rules
Few integrations
Easy to use
Mobile app said to be slow in loading
ZoomShift Pricing and Features
ZoomShift's pricing is per-active employee. That makes it cost-effective if you have multiple locations with a few staff in each and because it offers a discount or refund if a worker is deactivated. It also lets you put your plan on hold if you shut down for a month or a season. Even its Premium plan is priced comparable to competitors. There's a discount on the annual plan and a free 14-day trial.
| Features | Starter | Premium | Enterprise |
| --- | --- | --- | --- |
| Price per month | $2.50 per active team member | $5 per active team member | Custom |
| Schedule | ✔ | ✔ | ✔ |
| Availability and Time Off | ✔ | ✔ | ✔ |
| Shift swap | ✔ | ✔ | ✔ |
| Time clock | ✔ | ✔ | ✔ |
| Time sheets | ✔ | ✔ | ✔ |
| Payroll report | ✔ | ✔ | ✔ |
| Reminders | ✔ | ✔ | ✔ |
| Calendar app sync | ✔ | ✔ | ✔ |
| Overtime warnings | N/A | ✔ | ✔ |
| Shift rules | N/A | ✔ | ✔ |
| GPS time clock | N/A | ✔ | ✔ |
| Priority support | N/A | N/A | ✔ |
| API access | N/A | N/A | ✔ |
Getting started with ZoomShift isn't difficult and goes quickly if you set up a CSV file with the employees' information. If you have Square, Xero, or QuickBooks, you can upload employee data. You will need to set roles and permissions and shift error rules. Once you do all that, you invite employees by email or public registration page, then have them download the mobile app and join.
Scheduling
You can start with daily, weekly, or monthly templates for shifts, locations, and even seasons that you can save and reuse, even if you put your plan on hold for a while. ZoomShift lets you copy and paste daily or weekly schedules as well.
ZoomShift tracks time off and availability, and lets you set work rules so that you can avoid assigning the wrong shift to the wrong person. If you have an open shift, it lets you find the available qualified team members and assign them or send out an invite. By allowing employees to trade shifts themselves, you can make shift fulfillment even easier for your managers.
ZoomShift's labor forecast tool gives you a real-time view of labor costs so that you can make changes to your schedule according to the average revenue of that day.
Time Tracking and Payroll
All plans come with a time clock, although GPS and geofencing require a higher-tier plan. Employees can clock in and out from a kiosk or their smartphone. You can set rules to prevent early clock-ins and to alert managers to clock-out employees who forget.
The time clock feature is not limited to location, so if you have staff that works in multiple locations or travels, they can clock in and out anywhere. With the geofencing, you can restrict clock-ins to specific locations as well.
Managers can edit and approve time sheets from the web version or the mobile app. Once approved, you can run a payroll report. ZoomShift breaks the information down to calculate gross pay over a set time for individuals, locations, or positions. You can save time sheets or export them to Xero or QuickBooks. ZoomShift also lets you set up reports to maintain compliance records, such as ensuring that breaks and overtime are kept according to federal or state laws.
Paid Time Off
ZoomShift makes it easy for managers to approve time off and keep it in mind when making schedules. In addition, the software tracks accruals and use, so both managers and employees are aware of the time off they have used and have available. PTO can be assigned by role or tenure. The built-in calculators ensure that the correct balances are available in real time via the web or mobile app. If an employee is nearing their PTO limit, they get a notification, which can help with planning. You can also create PTO reports.
Communications
You can communicate with your employees individually or as a group. Like most scheduling software with a mobile app, ZoomShift lets you contact employees by email, push notification, or text. You can use these to send schedules, announce open shifts or shift trades, send automatic reminders of upcoming shifts, inform employees of important events like a staff meeting or training, and more.
Employees can also access their time sheets, adjust availability, and request time off. Meanwhile, managers are notified of missed punches, late arrivals, and employees nearing overtime.
Mobile App
The mobile app is free with any ZoomShift plan. It has most of the functions of the desktop application, making it easy for managers to build schedules (including templates) and send them to employees. They can find replacements for shifts, approve time-off requests, send announcements, and get alerts on the mobile app.
Employees can use the app for clocking in and out, viewing time sheets, picking up shifts or requesting a swap, and managing time off. If you have higher-tier plans, the time clock also includes GPS functions.
The mobile app's scores are not as high as those of most scheduling software apps. There were not a lot of complaints on use, so much as its limitations. There were, however, some issues after a recent update that brought the score down. Overall, users said it was easy to use and did a good job at what it was meant to do.
User Scores
Android: 3.9 out of 5 stars with 188 reviews
iOS: 3 out of 5 stars with 45 reviews
ZoomShift Ease of Use
| | |
| --- | --- |
| Intuitive interface | Illustrated guides |
| Good customer service | Create schedules by day, week, or month |
Although there were no training videos and live support was by ticket, ZoomShift does well with ease of use. The how-to articles are helpful, thorough, and illustrated. The templates and copy-and-paste functions make it easy to create schedules. The interface is intuitive, and real-world users say it's easy to use.
Top ZoomShift Alternatives
| | | |
| --- | --- | --- |
| Best for: Businesses needing unlimited free employee shift scheduling | Best for: Small businesses on a budget, seasonal businesses, and those needing straight scheduling | Best for: Scheduling that can grow into a full HCM/payroll solution |
| Base monthly fee from: $19.95 per location | Base monthly fee from: $2 per employee | Base monthly fee from: $3 per user |
If you're not sure ZoomShift is right for you, see how it compares with our top employee scheduling software.
What Users Think About ZoomShift
Many small businesses said the program gave them exactly what they needed without too many extras to complicate matters. Those with more complex needs, like reporting compliances, wished for additional functions. Several users praised the customer service as well.
When reading through user reviews, we noticed these trends:
| Users Like | Users Don't Like |
| --- | --- |
| Notification services | Mobile app is glitchy |
| Easy to use | Not as intuitive as other scheduling software in mobile |
| Just what a small business needs | |
Bottom Line
ZoomShift's scheduling management solution is a good scheduler for any business, but especially those with seasonal highs and lows. It offers strong PTO management and time sheet tools to help make payroll easier. The mobile app gets average ratings, but users say the software is easy to use and great for a small business. Sign up for a free trial of ZoomShift and see if it's right for you.