As a future real estate agent, you have many options when it comes to choosing the best online real estate school. In this guide, we review three leading online real estate schools that can help you complete your state's pre-licensing requirements and pass your state's licensing exam.
Best Online Real Estate School: Brightwood
Brightwood Real Estate Education (formerly Kaplan Real Estate Education) is our recommended online real estate school because their online delivery mimics an in-classroom experience while still giving you the convenience of self-paced study, and Brightwood gets excellent student reviews.
Brightwood vs. Career Webschool vs. Real Estate Express Comparison
Best Overall Online Real Estate School: Brightwood


Brightwood Real Estate Education (formerly Kaplan Real Estate Education) provides a top of the line learning experience by simulating live classroom instruction. Every year, Brightwood teaches nearly 34,000 licensed and prospective real estate professionals, and it gets good reviews from former students.
You don't need to take a Brightwood course to pass the licensing exam. However, Brightwood students have strong pass rates on their exams, and the courses will help you absorb and retain information that you will use as a real estate agent..
Brightwood Real Estate Education gives you a classroom experience without you ever having to leave the comfort of your own home or office. For some states, Brightwood has a unique online delivery system called "OnDemand Learning." You can watch video recordings of instructor-led classes at your own pace–you can pause the video or rewind it. Also, Brightwood has weekly interactive study groups where the instructor leads a webinar on a selected topic, and students get to discuss it and ask questions. If you ever have questions about course content while studying, your instructors are just an email away and will respond within 24-48 hours.
Current real estate agents who took Brightwood courses give Brightwood good reviews. It has a very small number of complaints on the Better Business Bureau.
On the downside, Brightwood is more expensive than Career Webschool and Real Estate Express. Its online courses begin at $179 in Mchigan, while the other two begin at around $79. However, Brightwood includes exam prep, study groups, and other useful features into that $179 package. Brightwood does not offer a payment plan or a money back guarantee for online courses if you don't pass the exam.
Best Budget Online Real Estate School: Career Webschool

If you're on a budget, Career Webschool and Real Estate Express offer some cheaper options for online real estate classes. Our top pick for best budget real estate school is Career Webschool because it has better student reviews than Real Estate Express and a good approach to learning and retention.
Career Webschool's courses start at $79, while Brightwood's start at $179. For $79, you can get a basic course that fulfills your required pre-licensing hours and gives you all the information you need to pass the exam. They offer email interaction with instructors as well as weekly interactive webinars led by course instructors.
Career Webschool gets good reviews from former students and real estate professionals. In contrast, Real Estate Express has poor Yelp reviews and many complaints against it have been filed with the Better Business Bureau. We were especially concerned because the majority of BBB complaints were about the quality of the instruction and not about secondary matter like billing.
According to Career Webschool, what sets it apart from other schools is their approach to learning and retention. They deliver information in small chunks (each study session is no more than 20-30 minutes long), give you mini quizzes to test your comprehension immediately after each session, and constantly repeat information so that you master it. They also claim to focus on concepts rather than just memorizing facts. Career Webschool says their teaching format makes material easy to understand and retain without even taking notes.
Fit Small Business is partnering with Career WebSchool to offer online real estate courses.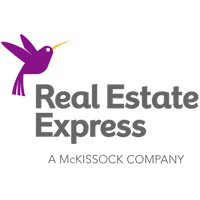 Owned and operated by McKissock LLC, Real Estate Express offers solid real estate licensing education at reasonable rates. Though we felt that Brightwood was a better overall choice because of access to different course delivery formats, Real Estate Express is still a solid option. Their pass rates are as high as Brightwood's in most states, and they offer a 100% refund if you're not satisfied with their courses after the first week.
In-Depth Review: Brightwood vs. Career Webschool vs. Real Estate Express
Which States Are Online Real Estate Classes Offered In?
Since licensing occurs on a state-by-state basis, you need to take courses that are approved by your state's real estate division. If you live in a smaller state that isn't covered by Brightwood Real Estate Education, Real Estate Express, or Career Webschool, you can take your pre-licensing courses at a local college or university. Some local colleges and universities have distance learning options so you can take the courses from the convenience of your home or office.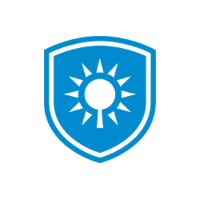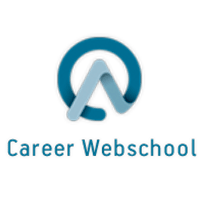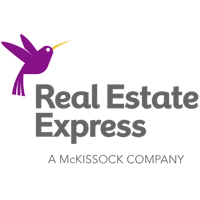 Cost of Real Estate Licensing Courses
Real estate school will cost you about $100 to $600, depending on which course package you select. To illustrate the range of course packages, we'll take California as an example. To provide some context, California requires 135 hours of pre-licensing courses, broken up into 45 hours on Real Estate Principles, 45 hours on Real Estate Practice, and 45 hours on an elective such as Real Estate Law or Finance.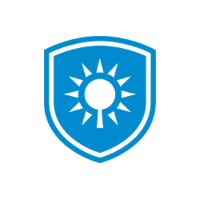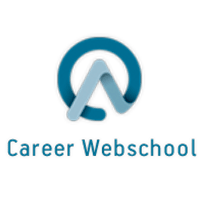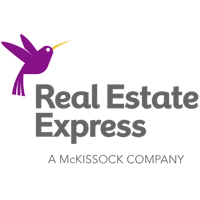 Exam Pass Rates by School
Some states publish exam pass rates based on educational provider. Here is a breakdown of first-time real estate agent exam pass rates for the three providers in Texas, Colorado, and Washington.
| | Texas | Colorado | Washington |
| --- | --- | --- | --- |
| Brightwood Real Estate Education | Over 80% | 70% | 60% |
| Real Estate Express | No data available | No data available | No data available |
| Career Webschool | 63% | 40% | 60% |
*Washington and Colorado segment pass rates for the state and national portions of the exam. We averaged the provider's pass rates for the two sections to arrive at the provider's overall pass rate.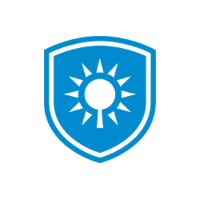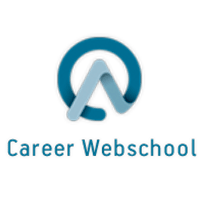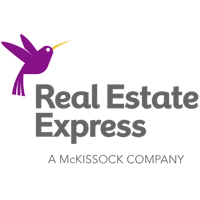 Exam Preparation & Practice Exams Offered?
All three providers offer exam prep and practice exams to help you pass your state's licensing exam. You have to buy a course package that includes practice exams and exam prep sessions. Remember, you cannot get your real estate agent license unless you pass both your course final exam and your statewide final exam. Exam prep helps you feel confident about both of these. if you're the type of person who gets nervous during tests or just wants to make sure you know the material, doing exam prep is a good idea.
If you're on a tight budget, you can find practice tests online for free, but you can't always guarantee that they are up-to-date, and the answer key doesn't always provide explanations for each answer.
Since the exam prep offerings vary slightly based on the state you're in, we'll again use California as an example.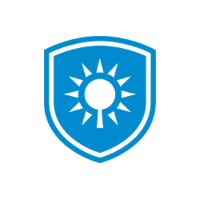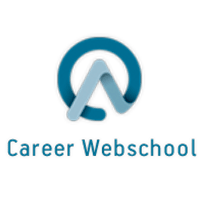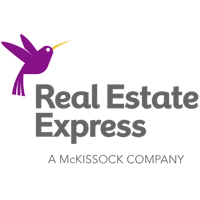 Instructor Q&A and Study Groups
Most online real estate schools make instructors available via email or phone so that distance learners can get the most out of their classes and ask questions. Brightwood even has an interactive study group which a study from MIT shows improves learning. Take advantage of these things if you're struggling with course content.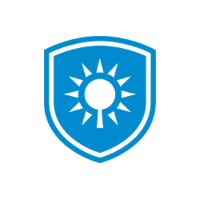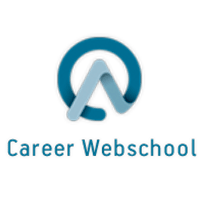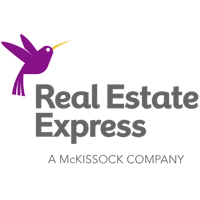 Length of Time to Complete Online Course
The most attractive thing about online courses is the convenience and the flexibility that they offer the student. With each of these three providers, you can complete the course at your own pace. That said, the longer you take to complete the course, the more likely you are to forget material learned early on. This can make passing the test much more difficult. If at all possible try and schedule your class time to complete the course within a month or two.
Some states limit how fast you can complete the course. For instance, California requires you to take a course exam after each of the 3 required segments, and you must wait at least 18 days between segments.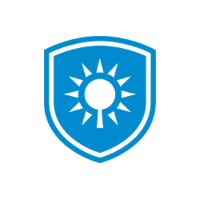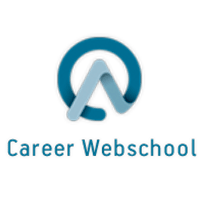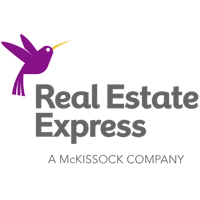 Tuition Assistance and Money Back Guarantees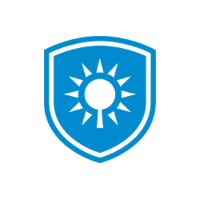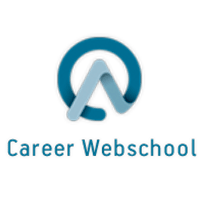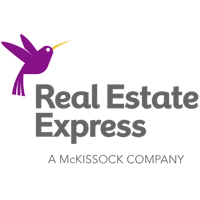 Do They Offer a Demo Class?
Often the best way to find out if a school is right for you is to watch a demo class. Each of the providers has online videos that show how their courses work.
Brightwood (Kaplan) Demo Course Video
Career Webschool Demo Course Video

To see a demo of Real Estate Express, visit their homepage, and click on "3-Minute Quick Tour" at the top of the page.
Course Formats Offered
Real Estate Express and Career Webschool only offer online courses, but Brightwood offers additional options.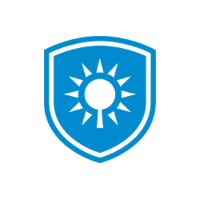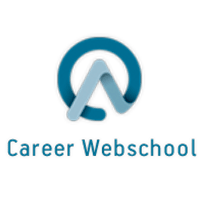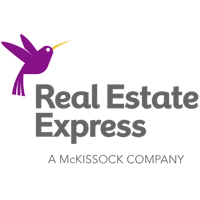 Continuing Education Courses
Most states mandate that you take continuing education courses after you get your real estate license to keep your license active. Brightwood, Real Estate Express, and Career Webschool offer online continuing education courses, so you can do your pre-licensing and post-licensing courses at the same provider. You don't need to spend time finding a different provider for continuing education classes. You can learn more about continuing education requirements in our guide on getting your real estate agent license.
Since continuing education is mandatory to keep your license in all states, many agents either don't take it seriously, or go for the cheapest online option available. In our view, this can be a huge missed opportunity.
While many states mandate agents take certain number of hours of fair housing material for their continuing education requirement, there are many other options available that can help you improve as an agent. For example, Brightwood offers continuing education classes covering sustainable housing and green building practices, understanding credit and improving credit scores, and introductions to commercial real estate and real estate investing to name a few. You should look at the continuing education requirement as a way to become a better agent and close more deals instead of just a chore.
The Bottom Line: Who's the Best Online Real Estate School?
Our choice for the best online real estate school is Brightwood. They come closest to simulating an in-person class with video recordings of instructor-led classes and interactive study groups where you can discuss real estate topics with the instructor and other pre-licensing students. In addition to providing an engaging learning experience, Brightwood's exam prep review sessions and practice exams help prepare you for exam day, and they have high pass rates in several states to prove it.