A small business line of credit is a good financing option for small businesses looking to overcome short term cash flow gaps, or wanting to prepare for unexpected expenses. In this article, we're going to review the 3 best small business line of credit lenders: Kabbage, Lending Club, and OnDeck. We'll review the general terms, qualifications, and costs of each option to help you determine which is right for you.
Best Small Business Line of Credit 2017
*Last Updated: February, 2018
Best Small Business Line of Credit Lender: Kabbage
If you need a credit line less than $150K, we recommend Kabbage as the best Small Business Line of Credit provider. They have a fast application process where you can qualify online in about 10 minutes, and be fully funded in as fast as 1 day. You only need to have $50,000+ in annual revenue, have been in business for at least 1 year, and a minimum credit score of 550.
Best Business Line of Credit for Good Credit Borrowers: OnDeck
Borrowers with good credit (680+) and strong revenues may find their best business line of credit option at OnDeck. OnDeck offers lines of credit up to $100K with rates starting at 13.99%. They can get businesses funded in about a day and prequalify borrowers in minutes online.
Best Small Business Line of Credit Comparison: Kabbage vs Lending Club vs OnDeck
Best Small Business Line of Credit: Kabbage

Same day funding, easier qualification requirements, and excellent customer satisfaction make Kabbage our recommended provider for a small business line of credit. Kabbage is a great option to find quick funding and your costs with their product are straightforward with no hidden fees. They aren't the cheapest for prime borrowers, but they are the most likely to quickly approve most small business owners.
Kabbage provides small business lines of credit between $2K and $150K, and you pay back the funds within either 6 or 12 months, via monthly installments. This is a big advantage over OnDeck, who requires weekly payments on your line of credit. You don't have to pay interest on any part of the credit line you're not using, and their fee ranges from 1.5% – 10% per month. This is more straightforward than Lending Club, who has a flat interest rates plus varying fees that are added both at closing and during the length of the loan.
You can complete Kabbage's online application in about 10 minutes, and be approved within a few hours. All you have to do is fill out an application with basic personal and business information, and connect Kabbage with your business checking account. They will notify you within 1 day if you've been approved, and you can be funded within 1-3 days.
Best Small Business Line of Credit Above $150K: Lending Club

If you need a small business line of credit above $150K, then Lending Club may be your best option. They offer a LOC between $5K and $300K, with an interest rate between 6.25% and 29.05%. You can draw against your credit line as often as you want until you hit your maximum approved amount, and you have 25 months to pay back every draw.
Being a peer to peer lending option, Lending Club has more flexibility and availability than traditional banks and other many different lending options. It's even possible to get approved for the LOC with bad credit if your business has strong revenues. The biggest drawback to Lending Club is how much documentation they may ask for after you've been approved. Some customers have complained about this, finding it more difficult than customers of Kabbage or OnDeck.
Lending Club is for more experienced businesses than Kabbage, requiring 2+ years of business history and at least $75K in annual business revenue. Lending Club can be just as fast to approve you as Kabbage getting you approved within a few minutes and funded in as fast as 1 day. However, their typical funding time is about 7 days.
Best Small Business Line of Credit for Prime Borrowers: OnDeck

OnDeck provides small business lines of credit up to $100K, with similar application and approval times as Kabbage, typically taking 1-3 days. Their straightforward qualifications give many businesses a chance to get fast working capital, who may not have the opportunity from traditional bank financing. Typical APR for an OnDeck LOC ranges between 13.99% – 39.9%, making it's highest cost cheaper Kabbage's average.
Prime borrowers could find OnDeck to be the most affordable option with very fast funding speeds. Their repayment terms are 6 months from your last draw, meaning your entire account balance is due at that time. If you don't take a draw for 6 months then you'll have to go through OnDeck's application and approval process again. Their biggest drawback is their requirement of weekly payments, unlike the other two providers who allow you to pay monthly. Even though we like Kabbage's LOC better, OnDeck was chosen as our best short term loan provider.
OnDeck's application process is quick, often getting you approved within hours and funded as quick as 1 day. Being in business for a minimum of 1 year with annual revenues of $100K+, and a personal credit score of 600+ can qualify you for an OnDeck line of credit.
Alternative Options for a Small Business Line of Credit
If you're looking for funds to fill cash flow gaps or to fund working capital purchases then the options above are our most recommended providers. However, there may be other options for you if you're a prime borrower, or if you don't qualify for them because your business is newer or your credit profile isn't strong enough. Some other lending options to fund working capital include:
Small Business Credit Cards

A lot of business owners overlook the use of credit cards for short term cash flow gaps. They are probably the easiest and quickest financing to get, generally approving you within minutes. Business credit cards can be used by businesses at any stage, from startup to well established, and carry an APR from 15% – 30%. They are generally only for small funding needs (less than $20K).
Traditional Bank Line of Credit

If you're a strong borrower then you may find your local bank a lower cost solution. The downside is that they're application processes can be more intrusive and take longer than the options we've listed. If you have an existing banking relationship then you may be able to find a business credit line with reasonable funding times and much lower rates than an online provider can give.
SBA CAPLines LOC

While most people are familiar types of SBA loans available, fewer business owners know the SBA offers a line of credit. Called the CAPLines line of credit, the program offer affordable financing to small businesses. Most SBA lenders will prefer to include a CAPLines line of credit in addition to a term loan, rather than just a stand alone product. These can take 45-90 days to obtain but have great rates and terms.
Small Business Line of Credit In-Depth Review: Kabbage vs. Lending Club vs. OnDeck
In the in-depth review that follows, we'll compare the important criteria of small business line of credit products, such as terms, costs, and qualification requirements for each of our recommended providers. If you're wanting to learn more before you pick a provider then you should read in-depth guide on a small business line of credit.
Loan Amounts
Each small business line of credit covered in this article lends amounts based primarily off of your business revenues. The more revenue you make, the higher your credit limit is likely to be.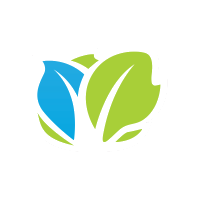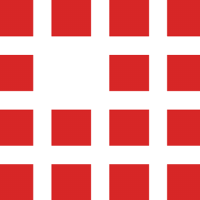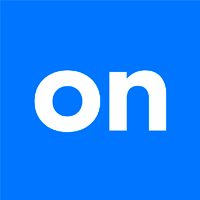 Terms
The length of terms varies greatly by line of credit product. Each has their own terms that are important to understand before you choose which provider is right for you. The longer repayment terms you have, the longer you can spread out your payments, which could lower the actual amount you pay each month.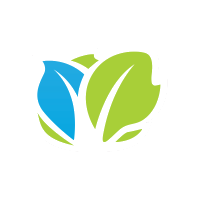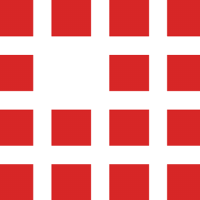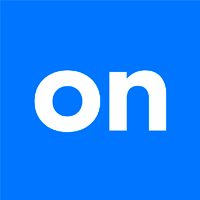 Total Costs
Each of our best small business line of credit providers calculates their costs differently. The best way to compare these costs is by determining the Annual Percentage Rate (APR), which is the cost of a loan over a comparable time period, taking fees into account. A high APR loan isn't necessarily always worse than a low APR loan. Being charged interest for years on a low APR loan may end up being more expensive then using a high APR LOC for a few months.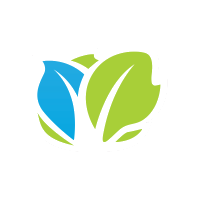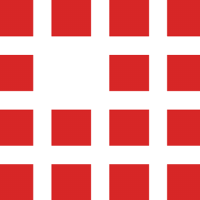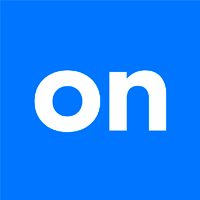 Application Process & Funding Speed
A small business line of credit is often used to fill cash flow gaps quickly, which means you may need to get funded pretty quickly. The difficulty and length of the application process goes a long way into determining how long it will take you to get funded. All three of our recommended providers have similar application processes and funding times.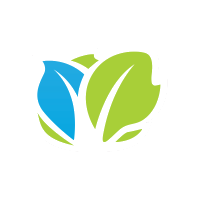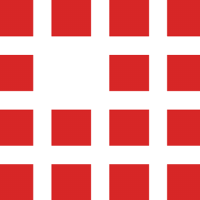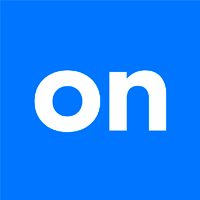 Qualification Requirements
The qualifications for all three of our recommended providers are similar, but have some small differences that may have a big impact on who you choose. All three options require you to have no recent bankruptcies or outstanding tax issues.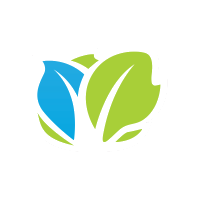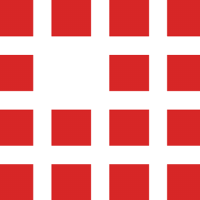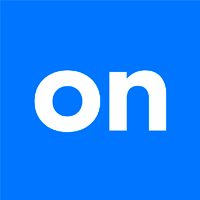 Repayment Schedules
How often you make payments on your line of credit may be very important to you if your business is using a LOC as a working capital solution. Some providers require weekly payments, while others only require monthly payments. A weekly payment may be difficult to make if you're filling short term cash flow gaps, so it's important to know the repayment schedule before you choose your provider.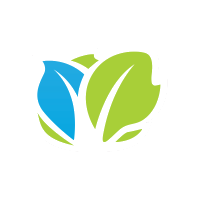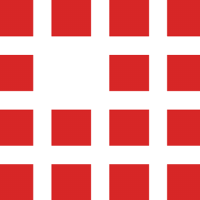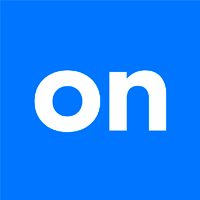 Customer Satisfaction
Customer service is important with a small business line of credit provider because you'll be working with them over and over again. Unlike a loan, you'll likely make multiple draws and will need to work with your provider to make it happen. How happy past customers are is a good indication of the strength of customer service each provider gives when providing financing.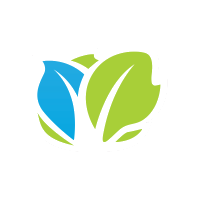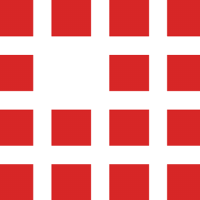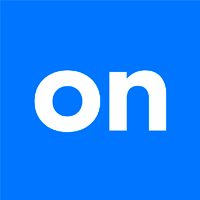 Amounts Loaned Historically
Seeing a consistent track record of successful lending can go a long way to being comfortable with the small business line of credit provider of your choice. Below is the information we've gathered that represents the amount of lending these providers have originated.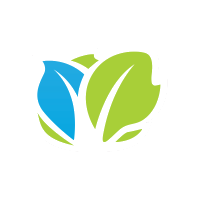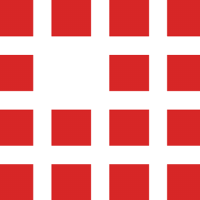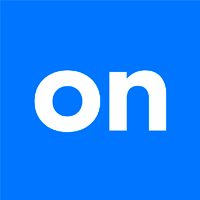 Bottom Line: Best Small Business Line of Credit
A small business line of credit is a good solution to fill short term or recurring cash flow gaps. It can also be a good security blanket to help fund the unexpected. All of the providers in this article can be a good solution, depending on your business needs. Kabbage is a good short term solution, Lending Club is a good fit for you if you need more than $150K, and OnDeck is a good fit for prime borrowers who can qualify for fast funding at lower rates.
If you're looking to get a small business line of credit quickly, and only need up to $150K, then we recommend using Kabbage as your provider of choice. You can typically qualify if you have at least 1 year in business, a 550+ credit score, and $50K+ in annual business revenue. You can apply online and be approved within minutes and funded in as quick as 1 business day.
Small Business Line of Credit: All Options
| Lender | Best For |
| --- | --- |
| Kabbage | New businesses are those with $50k+ in annual revenue. Borrow up to $100K to be repaid over 6 or 12 months. |
| Lending Club | Established businesses with two years or more under their belt. Strong borrowers with good credit score and revenue. |
| OnDeck | Young businesses with good credit and strong revenues. Businesses that want funds quickly and prefer a easy application. |
| Fundbox | Businesses that want a line of credit of up to $100k based on their accounts receivable. Easy online application and simple pricing structure. |
| BlueVine | Established businesses doing over $10k per month and that want the ability to factor invoices if need be. |
| StreetShares | Businesses that are owned by veterans or the family members of veterans. |