A real estate license, issued by state governments, permits a person to legally represent buyers and sellers in a property transaction. To acquire a license, agents must meet their state eligibility requirements, take approved pre-licensure classes, pass the agent exam, and submit their application to the state real estate board for acceptance.
When you're ready to take real estate licensing courses, try enrolling at Real Estate Express. It's the leading online school for many states, and its learning packages range from the required pre-licensing courses needed to pass the real estate exam, to continuing education courses that give you everything you need for a strong real estate career. Click here to get started.
Here are the seven steps to getting a real estate license:
Step 1: Review Real Estate Agent Eligibility Requirements
Understanding eligibility requirements is a vital first step to securing a real estate license; these vary state to state and occasionally change, so visit your state real estate commission's website to find out your state's specific requirements. Generally, states require agents to be a minimum age and a U.S. citizen, while others also require background checks and fingerprinting.
Agents who currently practice but want to acquire a license in a different state should review reciprocity laws to see if they need to re-apply for a license. Real estate license reciprocity means that there is an agreement between several states to accept the license of an agent from another state without the need to retake the exam or re-apply for a license. Find out more about real estate license reciprocity and state agreements before taking your pre-licensing courses.
Step 2: Take Pre-licensing Courses
Pre-licensing schools offer coursework that prepares aspiring real estate agents for their licensing exam. In all states, these courses are required before registering for the exam. To find the best pre-licensing school for your needs, review your state's pre-licensing requirements, research the availability of in-person and online class options, select a school, and complete the coursework.
Review Pre-licensing Course Requirements
Before you choose an appropriate school, review the pre-licensing course requirements for your state to be sure you're selecting the right program. These generally include fair housing laws, types of property ownership, fiduciary responsibilities, titles, deeds, contracts, and more. All real estate pre-licensing courses cover both state-specific laws and regulations, as well as federal real estate laws.
For more information on pre-licensing course requirements, visit these state-specific pages:
Choose a Pre-licensing School
Some states do not allow online coursework for pre-licensing education; these include Arizona, Connecticut, Delaware, Idaho, New Jersey, North Carolina, Rhode Island, South Carolina, and Washington, DC. If your state does, it is highly recommended you consider an online program—both for affordability and convenience. Otherwise, review classroom-based options via your state's real estate commission website.
Here are four of the top online pre-licensing schools:
Costs for each school listed above vary by state. For example, Real Estate Express pre-licensing coursework for California cost $389, while Texas' pre-licensing program costs $649. The wide range of pricing is due to the number of course hours required by the state to qualify for the exam. For instance, California requires 135 hours and Texas requires 180 hours.
Once you have selected the right school for your needs, visit them online and enroll. If your state requires you to take classes at a physical location, check your real estate commission website for course suggestions, locations, costs, and enrollment information.
Complete Pre-licensing Coursework & Practice Tests
After enrollment, it's recommended you complete all pre-licensing coursework at one time, and then take a practice test. This is designed to mimic your real estate license exam in content, format, time, and length. Many online real estate schools offer practice tests to help you get comfortable with the exam. If your real estate school does not offer practice tests, you can take a separate real estate practice exam prep class to make sure you are ready for the final licensing exam.
Step 3: Prepare for & Pass the Real Estate License Exam
Once you've taken pre-licensing courses and passed the course final exam, you can sign up to take the state real estate licensing exam. First, however, spend some time studying to ensure you've mastered all the subjects. When you're confident you have done so, schedule the day and time for the exam through your state's real estate commission website. Finally, take and pass the exam with ease.
Study for Your Real Estate License Exam
Many potential agents are surprised at how hard it is to pass the licensing exam. For test takers who would like extra help studying for the exam, solicit advice from agents, locate local study groups for collaborative study, and create custom flashcards to help master difficult subjects.
Here are some tips for studying for your real estate license exam:
Ask agents for help: Search for agents in your state—not in your competitive farm area—on LinkedIn. Connect with them and ask for advice on passing the exam. This will not only help you pass the exam, but can be the beginning of an ongoing professional relationship.
Locate study groups: Many online real estate schools offer portals or forums for group study. Connect with fellow students and ask if there are any in your area who would be willing to meet and prepare for the exam together.
Create your own flashcards: While it may seem like a high school study tactic, flashcards are an effective of way of learning new and important information. Create a set just for yourself that covers challenging real estate topics and ask friends to quiz you.
It's recommended that you create a set study schedule; this ensures you dedicate time each week to mastering real estate subjects. Begin by setting aside one hour three times a week to study the subjects you are struggling to learn. Then, allocate 30 minutes at the end of the week to review all material. When you are confident you have mastered all subjects, schedule your licensing exam.
Schedule & Take the Exam
To schedule your licensing exam, visit your state's real estate commission website and find a link for getting a license. Complete the online registration form. Once submitted, you will automatically be scheduled for the exam and should receive confirmation on-screen or via email.
Keep in mind, however, that most states require you to take the exam within a certain number of days following the completion of your pre-licensing education. The sooner you schedule the exam after your coursework is complete, the better.
On test day, stay calm, drink plenty of water, and be sure you are well-rested. Because the test is timed, you will need to answer questions efficiently. To do so, keep two test-taking strategies in mind. First, skip any questions to which you absolutely do not know the answer and come back to them after answering all the questions you do know. Second, for questions you are not entirely sure about, eliminate all answers you know are wrong to narrow down your choices; this will increase your chances of selecting the right answer. When the test is complete, you will receive notification of passing or failing the exam.
Retake the Exam (if Necessary)
If you failed the exam, you can register to retake it 24 hours after you failed and up to three times in a year. Visit your state's real estate commission website to complete this registration. Also, consider using additional preparation resources offered by a company like Real Estate Express. Their effective Exam Prep Master gives you extra study guides and prep tests to practice for the exam.
Step 4: Contact & Interview Sponsoring Real Estate Brokers
In most states, before you can apply for your license, new agents need to find a sponsoring brokerage to work with. This sponsorship provides the necessary training and experience for work in the real estate industry. To find the right sponsor, review area brokerages, and then reach out to five of them to schedule sponsorship interviews. During the interview, ask about their training, commission splits, desk fees, and company culture. Based on your interviews, select the sponsor that fits your needs.
Consider Franchise & Boutique Brokerages
Large national franchises like Keller Williams, RE/Max, and Century 21 offer great training, name recognition, and other resources that independent brokers do not have. Smaller independent brokerages, on the other hand, offer new agents more personalized training and mentorship, and have more room for advancement. Interview both to find out which fits your style the best.
Since you will generally get paid only on commission, finding a broker to sponsor you is not difficult. Be sure to do your research before associating your license with a broker, however. Your first few months in the industry are crucial to a successful career. Here are some more tips about how to choose a real estate company to work for in your first year.
Prep for & Conduct Interviews
Asking the right questions during a broker interview can clear up many potential issues down the road. New agents or pre-licensed real estate agents might find it difficult to know what topics they should mention during their broker interview and sponsorship discussion. To guide your interviews, create a list of questions about training, commissions, fees, and company culture, based on the guidelines below. Then, set up and conduct an interview with your top five brokerages.
Here are some things you should consider when talking to a potential sponsoring broker:
Training: Since you're just starting out, great training is incredibly important. Ask your broker if they have a training program.
Commission splits: Most brokers will pay a 50% split for new agents. This means you will get 50% of every commission you earn and the other 50% goes back to the broker. Confirm this with each brokerage you interview.
Desk fees: Desk fees are paid to the broker to cover the cost of lead generation, rent, and office supplies. Ask the brokerages you're interviewing if these are required of sponsored agents and how much they charge.
Lead generation: Some agencies provide leads for you. Others require you to pay for your own lead generation. Make sure you clarify the brokerage's policy during the interview.
Marketing efforts: A sponsoring broker might have marketing plans for real estate agents who come into their office or restrict you from having your own brand, so make sure you understand their policies.
Company culture: Observe the office environment and talk to other agents. Ask if you can shadow the broker or an agent to find out what it is like to work there.
Select Sponsoring Brokerages
After you have completed your interviews, pick your top three sponsoring brokerages. Reach out to the interview contact at each to see if they'd be willing to sponsor you as a new agent. Be prepared for rejection at this point; you may not be able to work for your top brokerage.
If none of your top three choices agrees to sponsor you, consider the others on your list. You can also reach out to real estate groups on LinkedIn and through the National Association of Realtors (NAR) to get connected to brokers open to sponsorship in your area.
Once you get a sponsorship agreement from a brokerage, acquire the necessary paperwork to verify this sponsorship. You will submit this with your application.
Step 5: Submit Your Real Estate License Application
After finding a sponsor, you must submit a license application to your state's real estate board and pay any required application fees. Many states also require real estate license applicants to submit fingerprints for a criminal background check. To submit your real estate application, go to the real estate commission site for your state. Click on the menu option for licensing, and the website will walk you through the process of applying for your real estate license.
The cost of applying for your real estate license varies state to state. On average, expect to pay $25 for application processing and $50 for a background check (if applicable). Application review can take anywhere from two to six weeks, depending on the state. Once the review is complete, you will be notified by email and mailed letter.
Step 6: Set Up Marking & Operational Materials
Once you pass your exam, associate with a brokerage, and get your license, there are a few more things you can do to make sure you hit the ground running as a new agent. Prioritize joining the National Association of Realtors (NAR) to grow your network, find a contact relationship manager (CRM) to track your leads, choose your farm area, create your brand, build your website, and start bringing in clients.
Join the National Association of Realtors
The National Association of Realtors is the largest professional association of real estate professionals in the country. Joining the NAR can help you launch your career with connections, mentors, and ongoing education opportunities. Consider joining the National Association of Realtors (NAR) after receiving your license.
To join the National Association of Realtors, visit the NAR website and fill out an application. The cost for membership is about $150 per year. While this may seem expensive, membership includes continuing education classes, networking events, and a respected Realtor designation, which sets you apart from other agents.
Membership in NAR is not a legal requirement to practice real estate, but, in order to list properties in most Multiple Listing Services (MLS), you need to be an NAR member. Additionally, the NAR offers a host of agency operation resources, such as a common code of ethics, pre-defined rules that let you split deals with other real estate agents, and real estate software with educational resources that will be invaluable to your career development.
Find a Good CRM
A customer relationship management (CRM) is software that helps you organize and keep track of leads all the way through the buying cycle. Agents benefit from a CRM because it helps them stay engaged with leads and track progress toward sales. To find your own CRM, consider costs, requisite features, and the time investment that's required to set up and maintain it.
Here are the things you should consider when evaluating a CRM:
Cost: It's recommended you start off with a good free real estate CRM like Freshsales and graduate up to a paid real estate CRM to get additional features once you start making sales.
Features: Basic CRMs are focused on lead management and tracking. However, think about whether or not you need a more robust CRM like Real Geeks with features like an IDX website and built-in lead generation.
Time investment: Some CRMs are very time-consuming to learn. Be sure you pick one that is intuitive and streamlined to ensure your lead tracking is as efficient as possible.
Most CRMs have a free trial so you can test features and find the right fit for your technical level and needs. Sign up for several of the free trials and try out each CRM you are considering using to track leads.
Pick a Farm Area
A farm area is the area where a real estate agent focuses most of their marketing and sales efforts, typically marked by ZIP code. The best way to pick a farm area is to identify a location where you are already an expert and where real estate sales are strong. For more guidance, read our article on how to dominate your farm area.
Create Your Website
Though your brokerage will more than likely offer some kind of web presence, you should have your own personal real estate website to market your individual brand and services. This site will protect your business efforts in the long run by giving you control over what your clients see. To create your own site, pick a domain name, find a host, set up a theme, and edit with your own branded content.
These are the elements for creating your own website with real estate branding:
Domain name: Pick a domain name that matches your brand through a registration company like GoDaddy.
Hosting: Locate a hosting company such as Bluehost with IDX capabilities. Also consider companies like Real Geeks or Placester, which allow you to build an IDX website with integrated lead generation functionality.
Site themes: Decide on the real estate template you want to use for your brand. Some site builders offer these, while others require you to purchase them separately.
Content: Upload images, logo, and text using the website editor. Add listing information using widgets that connect to the MLS.
Learn more about how you can set up your own IDX real estate website independent of your brokerage. Owning your own website is like owning your own home—you get to create your brand and online presence to promote you instead of your brokerage.
Here are a list of the top website builders for real estate:
A good real estate website builder should balance price, features, and lead generation with an attractive design and lead capture forms. For more guidance, read our article on real estate website design.
Step 7: Plan Your Continuing Education
Most states require you to renew your real estate license every two to four years. In order to renew your license, you'll need to complete required continuing education (CE) real estate courses. Visit the real estate commission website for your state to learn the requirements for maintaining your real estate license, then consider continuing education schools to help you meet those requirements.
You can find CE courses through online real estate schools like Real Estate Express or The Center for Realtor Development through the NAR. By going to each provider's website and clicking on "Continuing Education Courses," you can learn more about the requirements for your state and the classes available online in your area. For more information, read our article on real estate continuing education providers.
10 Pro Tips for How to Get Started As a New Agent
Most new agents struggle with the best way to start their career after securing licensure. Tips for getting started from experienced agents and brokers can help you align your goals and take the next steps with confidence. That's why we reached out to the experts, who offered advice on finding a mentor, studying for the exam, setting up your real estate business, and creating effective advertising.
Here are the top 10 tips on getting started as a new real estate agent:
---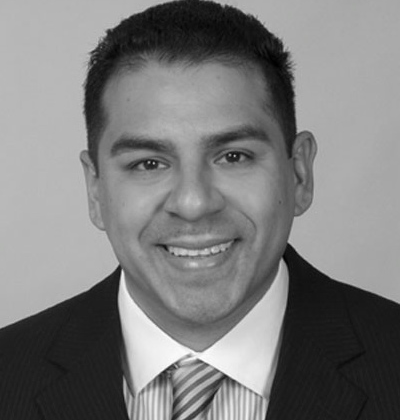 ---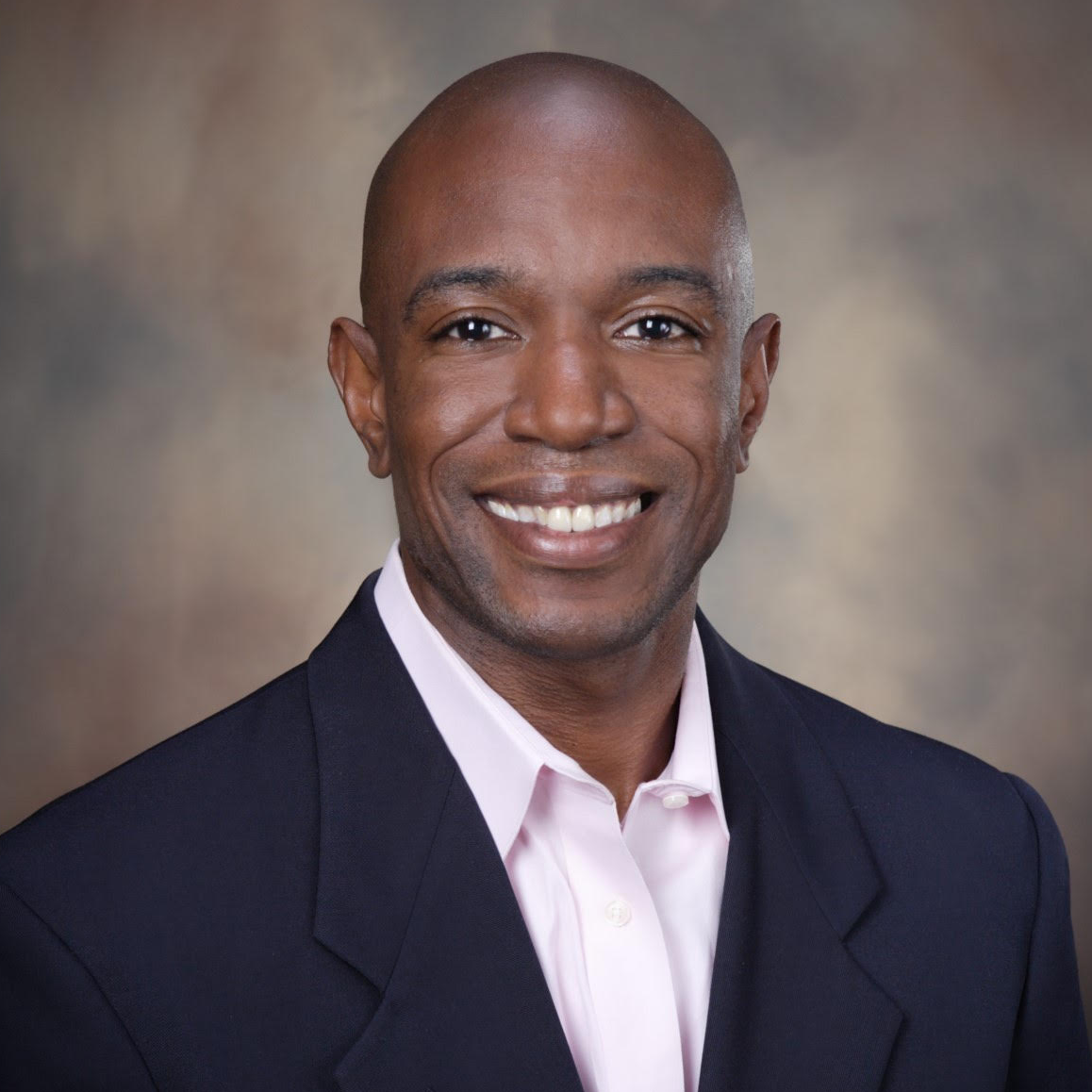 ---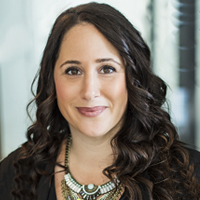 ---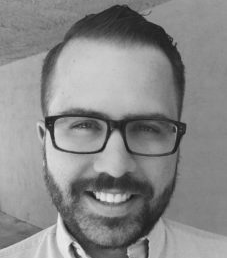 ---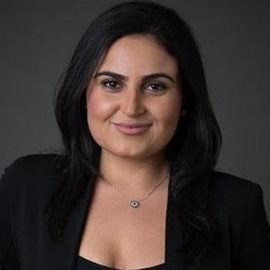 ---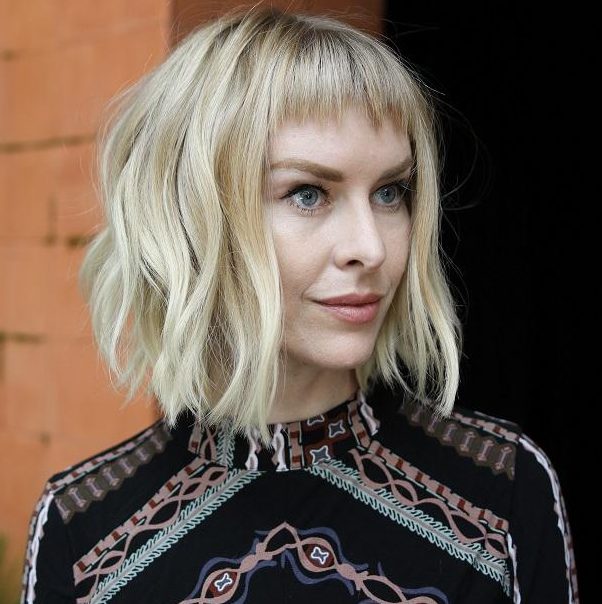 ---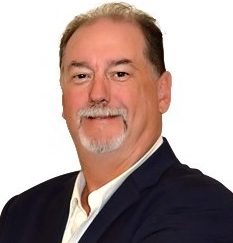 ---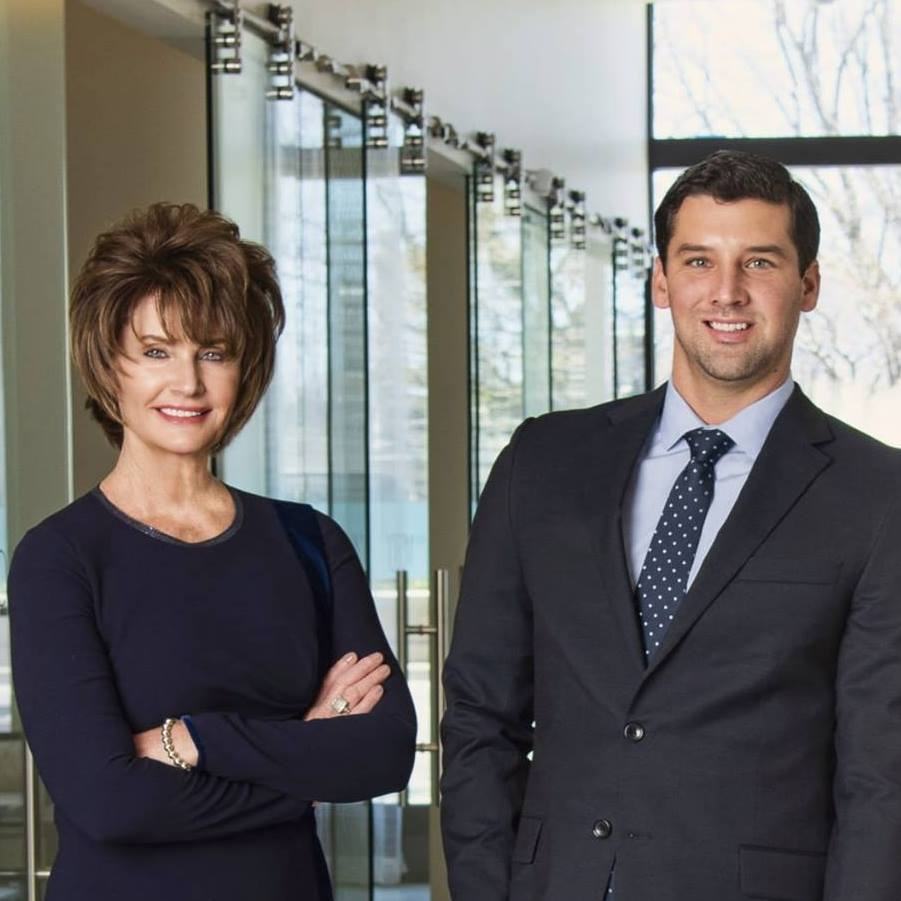 ---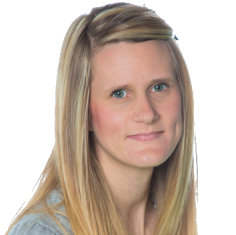 ---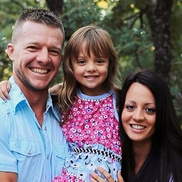 Frequently Asked Questions (FAQs)
Is There a Difference Between a Realtor & a Real Estate Agent?
An agent is someone who has met the criteria for their state licensure and passed their real estate exam. A Realtor is a registered designation for agents who are members of and have passed the Code of Standards for the National Association of Realtors (NAR).
How Much Do Real Estate Agents Make?
According to Real Estate Express, the average new agent makes around $40,000 and experienced agents earn about $75,000 yearly. However, how much a real estate agent earns depends on location, housing market, and experience in the industry.
What is the Difference Between Pre-License Courses & Exam Prep Courses?
Pre-license courses are required by your state before you can register for the real estate licensing exam. Exam prep classes provide extra materials and practice tests that help you study for the exam.
Bottom Line – How to Get a Real Estate License
Securing a real estate license depends on your state's requirements. Start by learning your state licensing requirements, then complete required pre-licensing classes, get a passing score on your exam, find a sponsoring broker, and submit your application. After securing your license, be sure you complete the necessary continuing education classes to keep your license current.
Real Estate Express helps potential agents with the frustration of studying and preparing for their real estate exam with vetted pre-licensing courses offered in 27 states and exam prep-master classes in 39 states. Find out more about the Real Estate Express "Pass or Don't Pay" guarantee by visiting their website.