M.B.A. from the University of California, Irvine
Master of Studies in Law from the University of Southern California
California real estate broker license
Mortgage lending
Personal finance
Real estate
Personal credit
Business credit
10+ years of experience in mortgage lending
California real estate broker license
Graduate degrees in business and law
Andrew Wan is a staff writer at Fit Small Business, specializing in Small Business Finance. Before joining the team, he spent over 10 years as a mortgage underwriter, recently becoming a Direct Endorsement underwriter for FHA loans. Andrew earned an M.B.A. from the University of California at Irvine, a Master of Studies in Law from the University of Southern California, and holds a California real estate broker license.
During his free time, Andrew enjoys playing tennis. He has participated as a player and team captain in recreational leagues with the United States Tennis Association and was also the lead organizer for a tennis Meetup group in California, where he oversaw events for over 1,000 members. Andrew is also a certified private pilot rated for single-engine land aircraft and enjoys flying whenever the weather allows for it.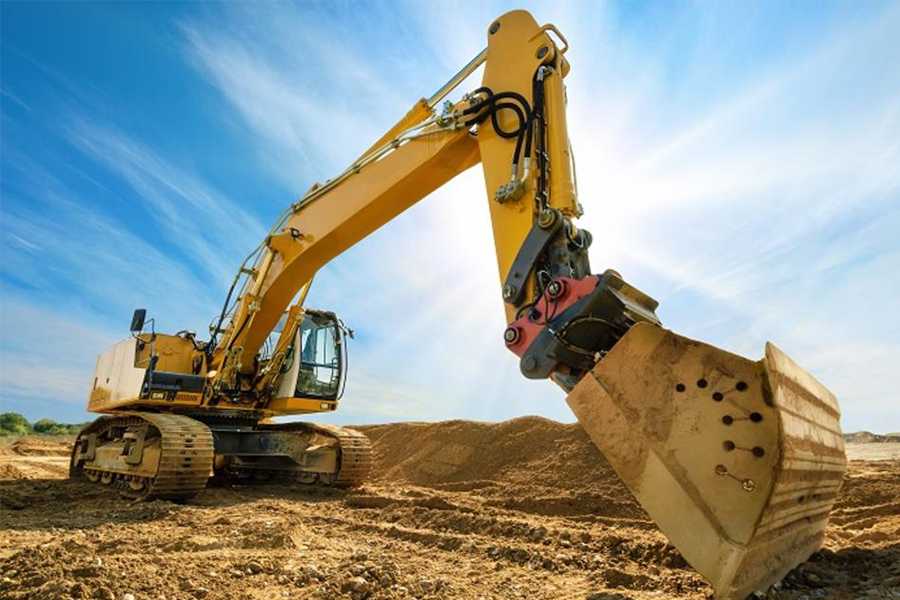 December 2, 2022
7 Best Companies for Equipment Financing With Bad Credit for 2023
The best companies for equipment financing with bad credit will have low or no requirements for a credit score. They should also provide flexible loan terms and financing for a wide range of equipment, from heavy machinery to furniture. Note that when applying for equipment financing with bad credit, expect to receive higher interest rates. However, you can qualify for competitive rates depending on your down payment, business revenue, time in business, and type of equipment being financed. Here are the seven best companies for equipment financing with bad credit: : Best overall for businesses with bad credit : Best for startups : Best for businesses with low credit scores : Best for quick financing : Best for long-term financing : Best for smaller financing needs : Best for large financing needs Best Companies for Equipment Financing With Bad Credit at a Glance *No minimum credit score requirement with six months of business history and at least $120,000 in annual revenue. Business revenue requirement is waived with a credit score of 650-plus. Smarter Finance USA: Best Overall for Businesses With Bad Credit eLease: Best for Startups National Business Capital: Best for Businesses With Low Credit Scores Balboa Capital: Best for Quick Financing SBG Funding: Best for Long-Term Financing National Funding: Best for Smaller Financing Needs First Capital Business Finance: Best for Large Financing Needs How We Evaluated the Best Companies for Equipment Financing With Bad Credit In determining the best companies for equipment financing with bad credit, we considered the following criteria: Transparency of rates and fees on the company's website Quality and quantity of educational content provided Minimum credit score, time in business, and revenue requirements Interest rates and estimated APRs Maximum loan amounts offered Loan terms and length of repayment Speed of loan approval and funding Customer reviews Alternatives To Equipment Financing If you can't get approved for equipment financing or want to find a more affordable type of financing, here are some alternatives to consider: Invoice factoring: Best for businesses awaiting payment from customers but needing cash quickly. can help you with this type of financing and is rated as our best accounts receivable financing company because of its fast funding times and high advance rates. Merchant cash advance (MCA): Good for businesses that cannot qualify for any other type of financing but have a high volume of credit card receipts. As an online marketplace with more than 75 lenders in its network, can help with this and many other types of financing. Rollover for business startups (ROBS): Best for business owners who cannot qualify for other types of financing but have at least $50,000 in retirement accounts. As one of our best overall ROBS providers, can walk you through the process while remaining fully compliant with IRS requirements. Frequently Asked Questions (FAQs) Can I get equipment financing with bad credit? Yes, you can qualify for financing with bad credit if you can show other strengths in your loan application. You can do this by agreeing to a large down payment, showing that your business is profitable, or setting aside cash to be used as a security deposit. Financing equipment that holds its value very well can also improve the terms of a loan approval. Where can I get equipment financing with bad credit? You can get equipment financing with bad credit from banks and online lenders. Companies that review applications on a case-by-case basis and have a large marketplace of lenders are best for improving your chances of being approved. What rates will I qualify for? With bad credit, you can expect to receive rates at 15% or higher. However, the rate you can get will depend on several other items, such as your time in business, type of equipment being financed, down payment amount, and business revenue. With so many variables, shop multiple lenders to ensure you're getting a competitive rate. Bottom Line Many companies specialize in providing business owners with bad credit with equipment financing. These loans will come with higher interest rates and fees, but you can keep costs down if you can show you have a strong business. Having documentation that proves your business has an excellent track record of being profitable—or is willing to place a large down payment—will improve your chances of being approved at a competitive rate. Some lenders review loans on a case-by-case basis, so it's important to shop multiple lenders to get the best rate possible.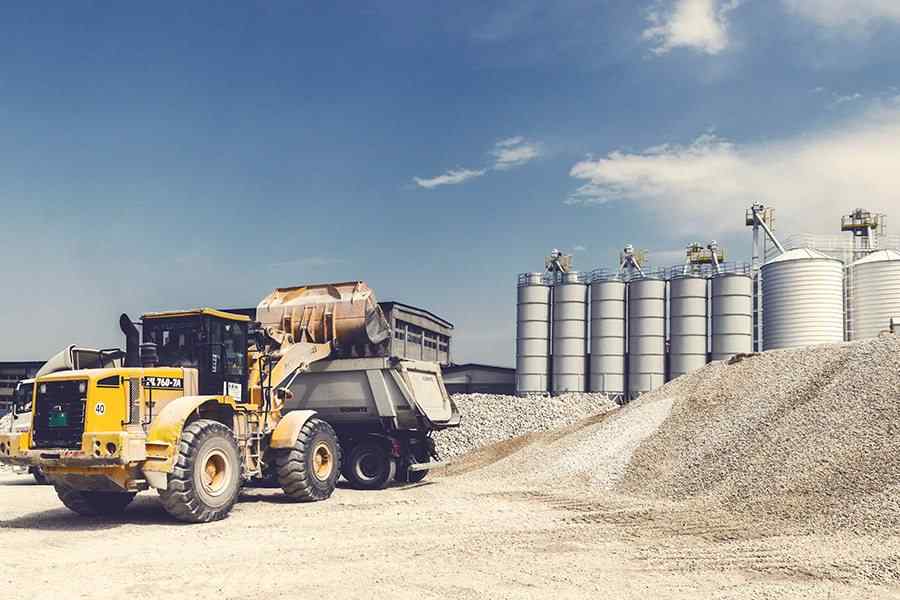 November 23, 2022
Business Equipment Loans: What They Are & Who They're Right For
Equipment loans are issued by financial institutions and allow business owners to finance the purchase of equipment needed to run their companies. Typically, they have a fixed interest rate, requiring periodic payments that are amortized over three to 10 years and can be used to purchase vehicles, machinery, furniture, and computers, among other things. Once the loan is paid off, full ownership transfers to you, and you can keep the equipment. That's different from some other forms of financing such as equipment leasing, which require you to give the equipment back to the leasing company after the financing term has ended. We recommend as one of the best overall lenders for equipment loans. It offers financing options for startups with low credit scores and has low down payment requirements. Who Should Consider an Equipment Loan As a business owner, an equipment loan can help you finance new equipment for your company, regardless of how much cash you may have. This can be a great idea if you want to obtain equipment that holds its value and can be used long after the loan has been paid. You need to make a large purchase: The interest rates and fees associated with equipment loans typically make them best for large purchases. For smaller purchases, you can consider alternatives such as small business credit cards and business lines of credit. You don't have cash to buy equipment: If your business meets this scenario, an equipment loan can provide you with the funds you need. Proceeds from the loan can then be used to replace items that have broken down, upgrade equipment, or add to an existing setup to increase your company's capacity. You have enough cash but don't want to spend it: By using an equipment loan to obtain items needed for your company, you won't have to deplete your cash reserves and can instead use it for other purposes. You can afford the monthly payments for the equipment loan: Make sure you can afford the payments for the entire length of the equipment loan. Although interest rates for these loans tend to be affordable, missing payments gives the lender the right to take away the equipment if they have filed a UCC lien. You know how the new equipment will help your business: Buying new equipment can be a big investment of time and money, so you'll need to be confident in how it'll add value to your business. You're purchasing equipment with a long useful life: Since an equipment loan allows you to own and keep the items you're buying, it can be especially useful in purchasing items that have a long life span because you'll be able to continue using the equipment even after the loan is paid off. How Equipment Loans Work Although the process may vary slightly depending on the lender, here are the steps involved in getting an equipment loan. Step 1: Select a Provider First, you'll need to select a company that offers equipment loans. In addition to our list of the best equipment loans for a startup business, you can also check with regional banks, credit unions, and online lenders. You should shop multiple lenders to find the one that offers the best rates, fees, and loan terms for your needs. You can also consider things like the lender's user reviews and ratings, as this can be a good indicator of what your experience will be like. Interest rates for equipment loans are usually between 5% and 15%, with fees being around 5% of the purchase price. However, these can vary depending on things like your credit, your business revenue, your down payment, and the type of equipment being purchased. Step 2: Submit a Loan Application Once you've picked a lender, you'll need to submit a loan application that provides some basic information about who you are, how long you've been in business, how much the business earns, the equipment you're looking to buy, and the type of loan you're seeking. Step 3: Provide Documentation to the Lender Once your application has been submitted, the lender will review your credit scores and request documentation for your business finances. In some instances, the company may also require a review of your personal finances. This can occur if a personal guarantee is needed to strengthen the loan application. With a personal guarantee, you would be personally obligated to repay the debt if the business defaults on the loan. Step 4: Wait for Loan Approval Terms If the lender can issue a loan approval, then it'll let you know what the terms of the loan will be. This will include the interest rate, loan amount, loan term, and any minimum required down payment. In most cases, it takes one to three business days to get approved once you've submitted a loan application. If you're denied, then you can speak with the lender to see what options you may have. Oftentimes, this involves clarifying questions about your business and providing additional documentation. Step 5: Receive Funding & Purchase Equipment Once your loan is approved, you're ready to purchase the equipment for your business. Some lending companies send the funds from the loan directly to you, while others require the funds to be sent directly to the vendor where the equipment is being purchased. This process of funding can sometimes take one to three days for the funds to be received. Step 6: Get Lien Information & Begin Periodic Loan Payments With an equipment loan, a lien is typically placed against the equipment being purchased. This is usually done with a uniform commercial code (UCC) filing and gives the lender the right to take possession of the equipment if you fall behind on your payments. Loan payments are typically made monthly, but the frequency of payments can sometimes be negotiated. Once you pay off the loan balance, the lien is removed, giving you full ownership of the equipment. Qualification Requirements for an Equipment Loan To qualify for an equipment loan, you'll need to meet a lender's requirements in several areas—such as your credit, personal, and business finances and the type of equipment being purchased. Time in business: Many equipment loans require your business to have been in operation for at least six months. Some lenders don't have a minimum time in business, although you may need to provide additional documents showing your business finances. You'll usually have an easier time getting approved once you've established a six- to 12-month history of running your company. Business finances: To show a lender you'll be able to repay the loan, you may need to provide things like business tax returns, profit and loss statements, balance sheets, and cash flow statements. Personal finances: Depending on the lender and the strength of your business finances, it's possible that you may also have to provide personal financial documents such as tax returns or bank statements. Credit scores: Lenders may review your personal and business credit scores. These items show a lender how you've handled your bills in the past, and how likely you're to continue that trend. Equipment being purchased: Down payment requirements often range from 0% to 20% of the purchase price of the business equipment. A lender may use the expected lifespan in combination with your business/personal finances and credit to determine how much of a down payment is required. Pros & Cons of Equipment Loans Alternatives To Equipment Loans If you need to get a small business loan, an equipment loan may not be the best option. Here are a few alternatives you can consider. Equipment leasing allows you to rent equipment instead of owning it. Lease terms are typically shorter than an equipment loan and don't carry the large upfront cash requirement of a down payment. Business line of credit is unsecured credit that allows you to turn its available credit into cash. As you pay down the balance, you can continue to draw funds up to the credit limit. You have flexibility in drawing only what you need and paying interest on the outstanding balance. Small business credit cards can be used to purchase items directly. As you pay down the balance, you can charge additional items on the card up to the credit limit. Credit card stacking is the process of applying for multiple credit cards at the same time to get access to more credit. It can improve the odds of approval before any negative impacts from credit inquiries or newly opened accounts affect your credit. Small Business Administration (SBA) loans are government-insured loans that can offer low interest rates and low monthly payments with loan terms of up to 25 years. There are different types, each with varying rates, requirements, and allowable uses for the loan proceeds. Business auto loan providers may offer better deals, although vehicles can qualify for an equipment loan. Bottom Line If you're a business owner, an equipment loan can provide you with the funds needed to purchase equipment for your company. It can be a good choice to buy equipment that has a long lifespan as it'll continue to provide value to the company long after the loan has been paid off. Even if you don't need a loan to buy more equipment, using one can help you keep more cash on hand to be used for other purposes.
Discover more resources
for your business
M.B.A. from the University of California, Irvine
Master of Studies in Law from the University of Southern California
California real estate broker license