Small business owners want to work with general liability insurance companies that are reliable and can offer quality coverage at an affordable rate. We compared more than 20 carriers on criteria, such as costs, policy options, and online availability, to come up with the nine best general liability insurance companies.

| Insurer | Best For |
| --- | --- |
| | Broad coverage with multiple add-ons available |
| | Microbusinesses and independent contractors |
| | Businesses with multiple locations or contract requirements |
| | Claim services, including fast processing and litigation assistance |
| | Tech-based businesses that want to add liability endorsements to core coverage |
| | Retail businesses that want quick, instant coverage online |
| | Agribusinesses that want top-rated customer service from a local agent |
| | Wholesalers that need general liability included in a comprehensive package |
*Liberty Mutual quote provided by our partner Commercialinsurance.net.
The Hartford: Best Overall General Liability Insurance Company

The Hartford is the best overall general liability insurance company for small businesses offering professional services because it offers a basic policy with generous limits, more endorsement options than most other carriers, including one that bundles industry-specific coverages in an affordable package with top-notch customer service. This, plus its solid finances, make it ideal for most business owners.

| The Hartford Strengths | The Hartford Weaknesses |
| --- | --- |
| General liability available in a business owner's policy with lots of add-ons | Cost information only available by applying |
| Low minimum premium and multiple discounts available | No online chat in application |
| Can offer online quotes to 51 professions in 23 industries | No coverage in Alaska or Hawaii |
| Online quoting, policy management and claim reporting available | |
| A+ (Superior) rating from A.M. Best | |
Coverage Highlights
General liability insurance policy options from The Hartford include:
Limits of up to $2 million per occurrence and $4 million aggregate
Coverage of up to $1 million for damage to rented premises
Coverage of up to $10,000 per person for medical expenses
Endorsements for internet-related advertising injury, data breaches, professional liability, and drones
The Hartford has a great basic general liability policy for small businesses in low-risk industries and can offer coverage to new business owners. However, it also has specialty general liability insurance designed for high-risk businesses like manufacturers, wholesalers, and distributors.
Costs
General liability insurance costs from The Hartford include:
Minimum annual premium of $250
Paid-in-full discount of 10%
Additional discounts available for bundling
The Hartford also adds value for small business owners by partnering with other companies. Policyholders can access their partnership network for discounts on office supplies and equipment, business loans, and marketing services.
Hiscox: Best for Independent Contractors and Microbusinesses

Hiscox has been in business for more than 100 years and, during that time, it's developed into a strong insurance provider for microbusinesses and solopreneurs. Its general liability insurance offers high limits and optional business equipment coverage even when it isn't bundled with commercial property, making it ideal for risk-prone industries like janitorial and landscaping.

| Hiscox Strengths | Hiscox Weaknesses |
| --- | --- |
| General liability available for business with fewer than 10 employees | No online chat on the website, including the application |
| Discounts for multiple policies and home-based businesses | General liability not available in Alaska |
| Online quoting, policy management, and claims reporting available | |
| A (Excellent) rating from A.M. Best | |
Coverage Highlights
Hiscox offers general liability limits of up to $2 million in aggregate. That's the maximum when business owners quote online, but it can be bumped up to $5 million upon review.
Like most general liability policies for small business owners, Hiscox's policy includes coverage for the actions of employees automatically. However, Hiscox goes a step further by extending coverage to temporary staff, and it offers a business equipment endorsement with coverage up to $25,000.
This last feature is a good option for owners who have some property exposures but not enough for a business owner's policy (BOP) or a standalone commercial property policy, such as small landscapers and janitors.
Costs
Hiscox sets a minimum annual premium of $350, or about $30 a month, on its general liability insurance for small businesses. Bundle your policy with commercial property insurance, and the average premium is only $42 per month.
Other general liability insurance cost features from Hiscox include:
Monthly payment plans for no extra charge
A 14-day money-back guarantee
Multiple policy discount of 5%
Up to a 5% discount for home-based businesses
Hiscox's site also mentions reduced rates for proactive risk management, such as installing security systems.
CNA: Best General Liability Insurance Company for Multiple Locations

CNA is one of the largest property and casualty insurance carriers in the nation. Its main product for small business is CNA Connect, which combines general liability and property in what's usually called a BOP. In addition to offering higher-than-normal aggregate limits, CNA's general liability includes limits for each business location automatically—a great feature for expanding companies.

| CNA Strengths | CNA Weaknesses |
| --- | --- |
| $2 million per occurrence/$4 million aggregate limits available on general liability | No standalone general liability policy |
| Online quoting, payments, and claims reporting available | Coverage may not be available in all states |
| A (Excellent) rating from A.M. Best | |
Coverage Highlights
CNA offers an aggregate limit of up to $4 million on the general liability insurance in its BOP. That's more than what's standard and may be attractive to businesses on the larger side of small.
CNA Connect also makes its premises liability aggregate limits applicable at each location. Most insurers only offer this through an endorsement with an additional charge, but CNA includes it automatically, making it the ideal choice for a business with multiple locations.
Costs
Like most insurance carriers, CNA keeps its cost information close to the chest. Unfortunately, it doesn't share details about potential discounts, either. What they do say is that business owners can exclude unnecessary coverage from CNA Connect, allowing them to keep costs down.
Chubb: Best for Claim Services

Chubb is a major player in commercial insurance that can write policies for any-sized business, but it's known for treating every account the same when it comes to customer service and claims. Small business owners have access to Chubb's Litigation Management Unit and can expect to see a response to a claim within 24 hours of filing.

| Chubb Strengths | Chubb Weaknesses |
| --- | --- |
| Online quoting, payment, and claims reporting available$2 million per occurrence/$4 million aggregate limits available on general liability | No online chat in application |
| General liability available as a standalone or part of a BOP | No premium information available |
| Coverage for 13 industries and 500-plus professions | |
| A++ (Superior) rating from A.M. Best | |
Coverage Highlights
Like many of the insurance companies on this list, Chubb sells general liability for small business owners in a BOP, but it also provides a standalone general liability. This makes Chubb a good option if you need liability coverage, but your property exposures are too great for a BOP. Either way, Chubb can provide general liability to businesses with up to $30 million in revenue, which makes it a good fit for growing businesses too.
Chubb's endorsements for general liability insurance for small business owners include:
Professional liability
Employment practices liability
Foreign liability
Chubb also offers policy enhancements like broad form named insured and blanket additional insured that can help business owners extend coverage for other entities when necessary. However, unlike The Hartford, Chubb's general liability doesn't include any coverages automatically.
Costs
Chubb does not publish information about general liability premiums or discounts, which is common for major insurers that offer business policies. This is partly due to Chubb's emphasis on designing industry-specific coverage. One neat feature, however, is the company's attempt to package its general liability for different price points. Quotes from Chubb's small business site come as Silver, Gold, or Platinum, with each level laying out what coverage is included for the additional premium.
Business owners should also note that online reviews often mention that Chubb offers broad coverage, but it doesn't come cheap.
Travelers: Best for Technology Businesses

Travelers may be best known for its personal lines, but the company has a robust selection of commercial products too. Small business owners in 16 distinct industries can get general liability insurance by working with an independent agent. The company is particularly strong for technology businesses and offers coverage in a BOP.

| Travelers Strengths | Travelers Weaknesses |
| --- | --- |
| Technology-focused endorsements available | No online application or quotes |
| Many resources | No premium information available |
| Online payment and claims reporting available | |
| A++ (Superior) rating from A.M. Best | |
Coverage Highlights
For small business owners, Travelers bundles its general liability with property insurance to form a BOP it has branded Master Pac. Each Master Pac is industry-specific and can be tailored through a long list of endorsement options.
Depending on your industry, these endorsements may include coverage for:
Data breaches
Discrimination lawsuits
Liquor liability
Global exposures
Travelers' general liability options for technology are especially strong. Its product has a generous aggregate limit of up to $4 million and $300,000 for damages to rented premises. However, technology business owners can also add liability endorsements for broad named insured, blanket additional insureds, and blanket waiver of subrogation.
Costs
Travelers is another major carrier that does not share information on how much general liability for small businesses costs or whether it offers any discounts. However, its main product for small business owners is its BOP, which is typically a discounted bundle of general liability and property coverage.
biBERK: Best for Retail Businesses

biBERK, backed by insurance juggernaut Berkshire Hathaway, offers all lines of business coverage—varying from state to state. The company strives to make buying general liability insurance simple for business owners with a straightforward online process. Business owners who need instant coverage should consider biBERK for general liability, including retailers that deal with high foot traffic.

| biBERK Strengths | biBERK Weaknesses |
| --- | --- |
| General liability starts at $275 | No online application or quotes |
| High limits for products/completed operations and medical expense | No premium information available |
| Online quotes and binds available | |
| A++ (Superior) rating from A.M. Best | |
Coverage Highlights
General liability insurance policy options from biBERK include:
Aggregate limits starting at $300,000 and of up to $2 million
Damage to rented premises limit of up to $50,000
Per occurrence limits of up to $1 million, but $5,000 per person, for medical expenses
Products-completed operations limits of up to $2 million for products and completed operations
Coverage for certified acts of terrorism for as little as 1% to 3% of your premium
Endorsements for cyber liability and umbrella to increase your liability limits
biBERK also allows you to enter the information of an additional insured during the application process, such as a landlord who may wish to be listed on your policy.
Costs
biBERK's coverage may cost more than other insurers, but it comes with the backing of a strong carrier that can handle claims with ease. General liability premiums with biBERK start at $275, with most of their customers paying less than $1,000. There are no hidden fees or broker markups because you're working directly with the carrier, which can save you up to 20%.
Nationwide: Best for Agribusinesses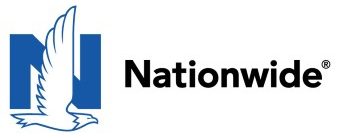 Nationwide, a property and casualty insurance carrier, boasts a wide range of products for businesses of all sizes. The carrier prides itself on customized offerings for agribusinesses, including commercial agribusinesses and full farm protection. Businesses in this niche also enjoy select risk management services for no additional cost.

| Nationwide Strengths | Nationwide Weaknesses |
| --- | --- |
| Offers a wide range of safety resources and discounted service from partners | Premium information is only available after applying |
| Agribusinesses can add grain title and seedsmen's liability to their coverage | No online chat in application |
| Online quotes and claim reporting available | |
| A+ (Superior) rating from A.M. Best | |
Coverage Highlights
General liability insurance policy options from Nationwide include:
Coverage of up to $1 million for liability and medical expense per occurrence
General aggregate limit of up to $2 million
Products and completed operations aggregate limit of up to $2 million
Personal and advertising injury limit of up to $1 million
Coverage of up to $100,000 for damages to premises rented to you
During the application process, Nationwide won't allow you to select your preferred limits. However, you can speak with an agent to customize your general liability quote further. Another insurer that partners with Nationwide may also underwrite your policy to offer wider coverage like Hiscox or Markel.
Costs
Nationwide doesn't provide cost information for general liability insurance on its website. However, it does claim to have flexible payment options. The carrier does feature a coverage advisor tool. Enter your business basics and view your coverage options instantly and see what businesses similar to yours buy and for how much.
Liberty Mutual: Best for Wholesalers

Liberty Mutual is a household name for personal insurance needs, but it's also a top 10 provider of business insurance. Wholesalers can obtain the general liability coverage they need for the numerous third parties interacting with their company. This carrier focuses on a positive customer experience, making everything from getting quotes to filing claims as straightforward as possible.

| Liberty Mutual Strengths | Liberty Mutual Weaknesses |
| --- | --- |
| Offers BOPs to more than 400 professions | No online claim reporting for small businesses |
| Online policy management and bill pay | No online quotes for business insurance—coverage only available through an agency |
| A (Excellent) rating from A.M. Best | General liability only available in a BOP |
*Liberty Mutual quote provided by our partner Commercialinsurance.net
Coverage Highlights
General liability insurance policy options from Liberty Mutual include data theft and cyber coverage endorsements to help your business recover if systems and/or customer information are exposed.
Wholesalers may also benefit from tailored coverage offered by Liberty Mutual, including:
Crime coverage
Motor carrier coverage
Nontrucking liability
Costs
The cost of general liability coverage with Liberty Mutual varies depending on several factors, and the company does not provide cost information on its site. Combining multiple coverage types in a BOP reduces costs compared to buying separate policies. Additionally, Liberty Mutual partners with more than 14,000 organizations, so there's a chance you may qualify for an affinity discount—for example, through an alumni association.
How We Evaluated Commercial General Liability Insurance Companies
Small business owners looking for general liability insurance typically want quality coverage, but they also want to keep an eye on their budgets. Based on these concerns, we used the following criteria to evaluate general liability carriers:
Costs: We compared quotes for a variety of industries while also looking for possible discounts and affordable payment plans while keeping in mind that the cheapest general liability insurance is not necessarily the best.
Policy options: Insurers' underwriting rules can impact coverage limits; some small business insurance companies may also offer bundled coverage or endorsements to tailor coverage further.
Online features: Online quotes, policy management, and claims filing are all becoming more common; these can make insurance easier for business owners, so we factor them into our assessment.
Financial stability: Financial stability is a crucial consideration when evaluating general liability insurers because it shows they can pay claims when the time comes, so we reviewed ratings from agencies like A.M. Best, Standard & Poor's, and Moody's.
Just because business owners need general liability insurance doesn't mean they have to accept whatever policy their local agents offer. Coverage needs to match a business owner's specific risks without destroying their budget. However, to get the most value out of their dollars, business owners also want to consider policy terms, online availability, and additional services.
Bottom Line
Premium is just one factor to consider when it comes to general liability insurance. Small business owners also need to look at policy terms, endorsement options, and other features to make sure they're getting the best value for their money. If that seems like a lot to decipher on your own, commercial insurance brokers can navigate these concerns and help you find an ideal policy for your small business.
Value is one reason that so many small business owners get their general liability insurance from The Hartford. It offers a broad general liability policy with a low minimum premium. Plus, it makes getting quotes easy with its online platform.