6 Best General Liability Insurance Companies 2023
The best general liability insurance companies offer a general liability policy with robust limits and endorsements that tailor the policy to a business's specific industry. They also provide great customer service, convenience, quotes, and additional services, such as an instant certificate of insurance (COI).
Using our proprietary rubric that considers financial stability, customer satisfaction, convenience, and policies offered, we evaluated 20 providers to find the six best general liability insurance companies:
Commercial General Liability Insurance Providers Compared
Company

Quote Process

Policy Purchase Process

Accessibility

Instant COI

Financial Rating

Online

Online

24/7 call center

A+ (Superior)

Online

Online

Monday to Friday, 8 a.m. to 8 p.m. Eastern time

A++ (Superior)

Online

Online

Monday to Friday, 6 a.m. to 5 p.m. Pacific time

A- (Excellent)

Begin online or call an agent

Over the phone

24/7 call center

✕

A+ (Superior)

Online or through the app

Online

Monday to Friday, 9 a.m. to 6 p.m. ET

✓

A- to A (Excellent)

Begin online or call an agent

Over the phone

24/7 call center

✕

A++ (Superior)
The Hartford: Best Overall for General Liability Insurance

Pros
Quick, online quote
Instant access to policy
24/7 claims services
Cons
Usually unable to purchase a policy online
No same-day coverage
No mobile app for commercial customers
Standout Features
Instant access to policy documents through the online portal
In-house claims team to work with you through losses
One of the preferred choices by independent agents
General liability contains six key categories of coverage
Financial stability: The Hartford is financially sound with two centuries of established success. It has an AM Best rating of A+ (Superior).
The Hartford has more than 200 years of writing insurance in the ever-changing United States market. It has developed a quoting system that will create a policy for your specific industry, and because of its customizable quoting system, flexibility on limits, and great customer service, it is our best overall provider for general liability insurance.
As a standard carrier, The Hartford quotes you a policy directly through it. If you would like to compare prices, consider a broker like Simply Business, as it lets you compare quotes from top-rated carriers.
We received a quote for a photography business that had limits of $1 million liability and $2 million aggregate. Because we stated our business was photography, The Hartford provided specific coverages that we would need, including drone insurance and data breach liability. The cost for this policy was $1,166 annually. This quote is in line with what it states is the average amount its customers pay for general liability, which is $1,057 or $88 monthly.
The Hartford's standard general liability includes bodily injury, property damage, product liability, fire damage to premises your business rents, and medical payments. It also includes personal advertising and injury coverage.
---
Online, you can get a quote, purchase a policy, and then manage it. If you prefer to call, it has 24/7 availability for its customers.
When evaluating providers, we factor convenience of policy management and purchasing into our scores. The Hartford does have a great digital interface, but it lacks any type of app, like the ones Next and Thimble have, for managing the policy and claims. In my research, while you can normally get a quote online, there is rarely an option to purchase the policy online and you will need to then call to finish the process.
Overall, policyholders like The Hartford. Complaints with the National Association of Insurance Commissioners (NAIC) are lower than the national average.
---
Simply Business: Best for Comparing Quotes

Pros
Fast quote
Same-day coverage
Intuitive user experience
Cons
Unavailable 24/7
Claims filing process can be inconvenient
Commercial property insurance may be unavailable online
Standout Features
Compare quotes for multiple lines of coverage
Customize coverage in real time for an accurate quote
Works with top-rated carriers
Account portal to manage your policy
Financial stability: Simply Business is owned by Travelers, which is rated A++ (Superior) by AM Best.
Simply Business is a digital broker that works with multiple top-rated providers, letting you compare quotes to find the best coverage at the right price for your business. In researching this article, we received five quotes for one business with a range of savings of nearly $80 a month.
While Simply Business and The Hartford both scored the same, what set The Hartford apart from Simply Business is the ease of policy maintenance and claims reporting. Simply Business does offer limited online policy maintenance—but its claims reporting system can be cumbersome, whereas The Hartford, as a provider, handles its own claims.
As a broker, Simply Business has minimal policy management options and does not handle the claims. If you want a carrier with extensive options to control your policy and also handle the claims, consider Next Insurance.
We received five quotes for a small handyperson business. The quotes ranged from $580 to $1,686 annually and were all for the same level of general liability: $1 million per occurrence and $2 million aggregate.
The most affordable quote came from American Builders Insurance Company and after a $279.50 down, it had 10 payments of $45.05. Another option was through Markel Insurance. It only required $83.70 down and then nine installments of $52.70 monthly.
Simply Business can also provide quotes for contractor tools and equipment, workers' comp, and cyber liability—all available online. It is also expanding into property insurance and business owners' policy (BOP).
---
Simply Business offers insurance in all 50 states. Online, you can pay your bill and request changes to coverage, though many of those will then be reviewed. You can also create a COI.
If you wish to speak with someone, its hours of operation are Monday through Friday from 8 a.m. to 8 p.m. ET.
The claim filing process leaves a bit to be desired; you need to contact the actual provider. If you are unsure who it is, you can ask Simply Business, and it will provide the contact information for the claims department.
As a broker, there are no complaints tracked by the NAIC for it. However, on the site Trustpilot[1], it currently has 4.7 out of 5 stars from more than 750 reviews.
---
Next: Best for Contractors & the Construction Industry

Pros
Quote system
Same-day coverage
Tailored coverage
Cons
Lacks 24/7 availability
Lacks commercial auto
May not generate quotes for all coverages
Standout Features
Get a quote and purchase a policy for same-day coverage online
COI Analyzer to generate and share a COI instantly
Tailored coverages like professional liability built into general liability for specific industries
Commercial app to manage your policy and claims
Financial stability: While relatively new, Next is financially strong with a rating of A- (Excellent) from AM Best.
Next Insurance is a tech-forward insurance company. It utilizes its website and app to help contractors and businesses in the construction industry by making it easy and free to create and share COIs. Through its COI Analyzer, it can generate custom COIs in seconds. All you need to do is take a picture of or upload documents needed for changes to the policy, and it will generate a new COI, which can be shared to bid on a job or to start work.
If you want a traditional carrier that still has a degree of digital convenience, like creating a COI online, consider The Hartford. While its COI is not as instantly available like Next's, The Hartford offers the capability to create new ones online.
When getting insurance through Next, it will suggest coverage and work through quotes for each one separately. When the quote is ready, it typically generates multiple quotes in different tiers of coverage.
In the quote we received, tiers were broken down as such:
Basic coverage was general liability only with a total limit of $1 million. The basic cost is $76 monthly.
The premier coverage carried $1 million of general liability per occurrence and $2 million aggregate and $20,000 of professional liability insurance. The premier cost $99.25 monthly.
The deluxe coverage carried the same as the premier, except it had $25,000 per occurrence and $50,000 aggregate in professional liability. The deluxe cost $106.50 monthly.
In this quote, the professional liability was called errors and omissions (E&O) insurance.
---
General liability from Next is available in all 50 states. It isn't open 24/7 but instead maintains business hours Monday through Friday from 6 a.m. to 5 p.m. Having worked in a 24/7 claims reporting center, I know how important personal availability is for policyholders. This is why in our evaluation, we take into consideration whether the provider maintains this service.
However, Next's app functions like a 24/7 call center giving you complete control over billing, policy management, and claims. The provider also offers additional services like creating and sharing a COI.
Complaints filed with the state-level departments of insurance are lower than expected, so customers seem to be satisfied with Next as their carrier.
---
Nationwide: Best for Agribusinesses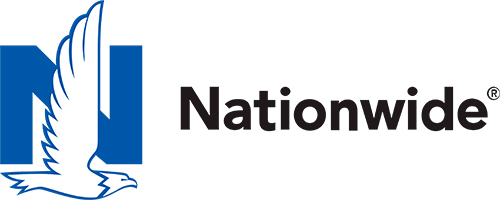 Pros
In-house claim services
Works with independent agents
24/7 call center
Cons
No app for commercial businesses
Unclear process for obtaining a COI
Can be difficult to get an online quote
Standout Features
Decades of experience in small business and agribusiness insurance
Ranked third on the J.D. Power Customer Satisfaction Survey
Custom policies for small farms and ranches
Appetite for riskier businesses, like vineyards or breweries
Financial stability: Nearly 100 years old, Nationwide has proven financial resilience. It is rated A+ (Superior) by AM Best.
Since Nationwide's founding in 1926, it has been providing insurance to farmers and has developed a wide range of policies to fit different types and all sizes of agribusiness operations. Beyond agribusinesses, it has insurance programs for retail, restaurants, professional services, and more, making it a great option for general liability insurance.
Note that it will sometimes function like a broker, offering quotes for other providers. So, if you attempt to get a quote from Nationwide and it instead offers several quotes from other companies, what that usually means is Nationwide itself will not cover you and presents other options instead.
We received a standard liability quote for $394 annually. This policy had $1 million per occurrence and $2 million aggregate, and it included products and completed operations liability.
If you have a home on several acres and grow and sell food, you might think your homeowner covers that—but the business changes the nature of your property. Nationwide offers CountryChoice® for small farms, a package of property and liability policies. It also has farm liability, which has built-in unfounded animal cruelty coverage and options for product liability.
Its base general liability for small businesses does not include personal and advertising injury coverage, although it is available as an endorsement.
---
On Nationwide's website, you can get a quote and buy the policy. If you want to purchase it for your farm, you will need to speak with an agent. The inability to get a quote or purchase a policy online influenced our convenience score for Nationwide.
Another area of convenience where Nationwide could improve is online commercial policy maintenance, especially creating a COI. If you need to make changes to your policy or get proof of insurance, you will need to reach out to your agent.
Nationwide has 24/7 claims services for agribusiness and regular businesses. It also has high marks for customer satisfaction, ranking third on J.D. Power's Customer Satisfaction Survey.
---
Thimble: Best for Fast Insurance

Pros
Flexible policy terms
Easy-to-use website
Affordable policies
Cons
Unavailable 24/7
Claims are handled by a third-party administrator
Can be difficult to speak with someone over the phone
Standout Features
Short-term general liability coverage available
Commercial app to manage your policy and file claims
Lets you generate and share a COI within 60 seconds on the app
Coverages and exclusions clearly listed during the quote process
Financial stability: Thimble is a managing general agent (MGA) and works with Benchmark Insurance, Markel Insurance, NSIC, and Spinnaker. AM Best ratings for these providers are A- (Excellent) for Spinnaker and A (Excellent) for Markel, Benchmark, and NSIC.
Thimble states that you can get insurance in 60 seconds. When you visit its website, you will answer about 10 questions, and then you'll get a quote for a policy you can purchase. If you need liability insurance immediately, Thimble provides the fastest quote of any provider in this guide.
It is similar to Next Insurance in its convenience and app but differs from it in that it doesn't handle any of the claims. If you are looking for a company similar to Thimble but without multiple points of contact during a loss, consider Next Insurance.
We received a quote with a total liability limit of $1 million. It also had $1 million for products-completed operations and $50,000 for cyber liability, plus an endorsement for customer protection, which provides coverage if you damage or lose a client's personal property while working on their premise. This policy was quoted at $46.88 monthly.
---
As a new insurtech, Thimble prioritizes the digital experience. Online and through its app, you can get a quote, manage your policy, and file a claim. You can also get instant and unlimited COIs.
While you can contact Thimble through its app, it is nearly impossible to reach anyone over the phone. In researching the provider, I called their number, and all of the prompts led to email addresses instead of an actual person. The difficulty in reaching a person is reflected in its customer satisfaction score in our evaluation.
---
Chubb: Best for Marketing Businesses

Pros
24-hour claim response
Custom policies
Overseas coverage
Cons
No mobile app
Limited online policy management
COIs generated via your agent
Standout Features
Online claim filing and tracking system for instant updates
Highly tailored coverage for specific industries
Appetite for small businesses with revenue as high as $30 million
Ranked second in J.D. Power Customer Satisfaction Survey
Financial stability: Chubb is a global insurance company and has the financial strength you want to handle your claims. It is rated A++ (Superior) by AM Best.
Chubb has developed industry-specific policies that are customized for the needs of the business. For example, most policies have an aggregate limit, meaning the total amount the policy will pay out in a term. Chubb has a separate aggregate limit for advertising and reputational harm liability. Because of this, along with its multiple options for liability, it is the best provider for marketing or public relations (PR) firms.
If you prefer a carrier that has more convenience for policy management and generating COI, then check out Next Insurance. Next lets you manage your policy online or on the app, including creating and sharing a COI.
We received a quote for Chubb's Customarq general liability with limits of $1 million per occurrence and $2 million aggregate. It included a separate $2 million limit for products and completed operations. This quote was for $322 annually.
Chubb's proprietary Customarq policy packages include general liability as standalone coverage or bundled as a business owner's policy. Most policies limit coverage to the US and its territories—but this policy has global coverage, which is good for businesses with overseas operations. So, if someone in another country claims their reputation was harmed because of a post on social media, Chubb can help handle that type of claim.
Some other features are coverage for oral contractual liability and unscheduled partnerships.
---
You can get a quote and purchase the policy online. If you have a claim, you can file it online or call—lines are open 24/7. Thus far, there have been no reported complaints filed against its handling of general liability claims, and Chubb is second in J.D. Power's Customer Satisfaction Survey.
Chubb offers online bill pay, but it is unclear what other policy management options are available for small business owners. To obtain a COI, you will likely need to contact your agent.
Complaints filed against Chubb more than doubled between 2021 and 2022. This—along with a lack of an app and the unpredictability of it generating a quote or letting you purchase a policy online for commercial insurance—impacted its customer satisfaction and convenience scores in our evaluation.
---
How We Evaluated the Best Commercial General Liability Insurance Companies
We determined the best general liability insurance companies by using our in-house proprietary evaluation system. In reviewing 20 different providers, we paid particular interest to convenience, financial ratings (from AM Best), customer service, types of policies offered, and the overall experience as a policyholder for a specific provider.
Frequently Asked Questions (FAQs)
General liability insurance protects your business from claims of negligence that result in third-party property damage, bodily injury, and advertising or reputational harm. Because of the general type of risk it protects your business from, it is important coverage for every industry.
---
Depending on the industry and risk, premiums for general liability vary widely—but expect to pay $300 to $3,200 annually for liability. Some of the best general liability insurance companies will bundle liability with property, which can result in savings. If you're looking to save on your general liability insurance, consider the providers in our guide to the cheapest general liability insurance companies.
---
It depends on your state and the profession. Typically, workers' compensation insurance is the only required insurance, but some niches, such as heating, ventilation, and air conditioning (HVAC) technicians, often require active liability insurance to be certified. The cost of not having insurance is far riskier for your business than the price of having the policy.
---
Bottom Line
General liability insurance is a critical part of a successful business as it offers protection from claims of negligence. The best commercial general liability insurance has the limits you need with endorsements to provide as broad a coverage as possible for your business. The Hartford is our best general liability insurance provider.
Visit The Hartford for a Quote
---
1
https://www.trustpilot.com/review/simplybusiness.com
↑