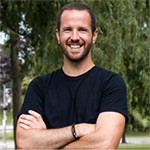 Content Creation and Management
Digital Marketing
Gavin is an editor at Fit Small Business, focusing on a variety of small business topics. Gavin has been at the intersection of content management and creation in the digital marketing world for over ten years. As a project and production manager, he led cross-functional teams and owned client relationships in the automotive, fashion, hospitality, and media industries. While working at various entrepreneurial startups, he created content for clients, rethinking their web presence and developing strategies to reposition their brands online. When he's not writing, Gavin is a marathon runner, proud parent of an Australian Shepherd, and craft beer geek. He lives in Toronto, Canada.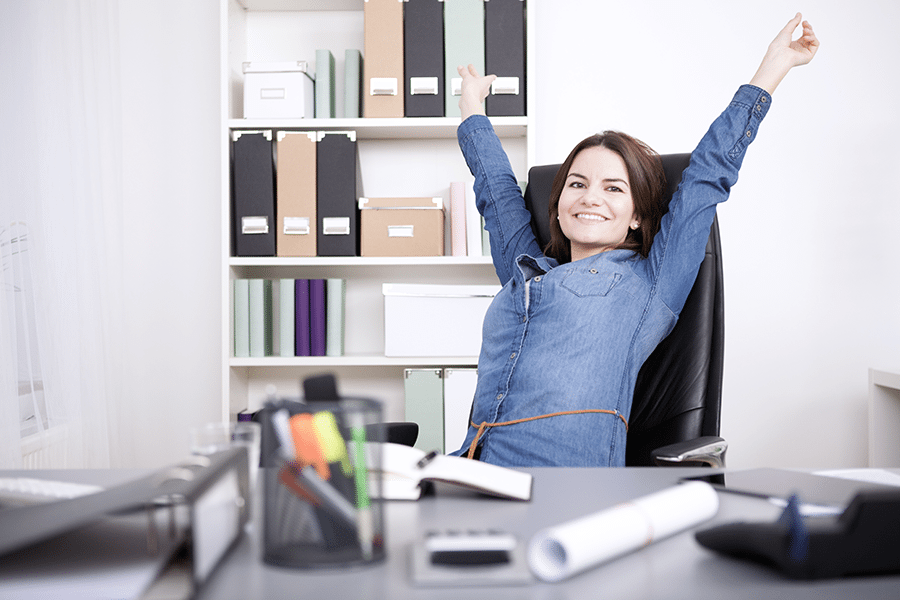 November 9, 2017
Best Office Chair — Executive, Mid-Back, and Task
There are three main types of office chairs: task chairs, mid-back chairs, and executive chairs. Task chairs are small, usually armless, and meant for shorter use; mid-back chairs are larger, have arms, and are more ergonomic with good back support for longer use; and executive chairs are generally the plushest and most ergonomic with the fullest back support. While desk jobs have traditionally meant sitting in a chair for hours on end, studies have shown that a healthier option is actually a standing desk. Check out Varidesk if you're interested in exploring that option--many of their offerings will enable you to convert back and forth from a regular desk to standing desk quite easily, letting you adjust your workspace based on your comfort level. Click here to see their wide selection. We looked at the top rated office chairs from major retailers and up and comers and picked the best office chair of each type at different price points. That's nine of the best office chairs on the market to help you narrow down your search. And, as with most of our recommendations, we not only recommend the product but we use them every day in our own office. For the purposes of this guide, we've defined the three price points as budget, professional, and premium. Generally speaking, budget options are for those businesses that are looking to meet their office needs as affordably as possible, professional options are noticeably sturdier and higher quality, and premium is the highest quality with the most available features. Most office chair manufacturers will offer models at each price point. If you're purchasing office chairs because you're furnishing a new office space, be sure to check out our guide on the five easy steps to setting up your office. How To Choose Between Task, Mid-Back, & Executive The type of chair that will best suit your needs usually depends on these factors: Length of use: Do you need a chair for a full eight-hour workday (or more), or will you only use it for a few hours in the evening? Generally, task chairs are not intended to be used for more than four hours at a time. Executive chairs and ergonomic mid-back chairs, on the other hand, can keep you comfortable for 6-8 hours or longer. Work environment: Do you generally sit stationary at your computer, or do you move around your desk a lot? If you work a lot with your hands, for example, then you probably want a chair without armrests since these could get in your way of your movement. However, if you sit in the same position for several continuous hours, then consider a full-back executive chair with lumbar (lower back) support. Space restrictions: Mid-back and executive chairs can be heavy, wide, and tall. If you work in a smaller cubicle, you may be limited by the chair's footprint. Task chairs, on the other hand, are compact and easy to fit into tighter spaces. Best Budget Task Office Chair: Boss Office Products B205-BK Fabric Steno Chair We recommend the Boss Office Products B205-BK fabric task chair as the best budget task chair for your office. With a relatively small seat and backrest, the chair's small footprint makes it a good option for smaller spaces. Many Amazon reviewers said they liked this chair because it was able to be slid under a desk if needed. Amazon reviewers also noted how easily this chair is assembled. While most reviewers said that they were pleasantly surprised by how durable the chair is given its lower price, others noted that the height-adjustment mechanism is not as strong as that of more expensive chairs and occasionally fails. Still, it has maintained a 4.2 out of 5 stars after over 200 customer reviews. Best Professional Task Office Chair: basyx by HON Low Back Task Chair The basyx by HON low back task chair delivers the most comfort and versatility for the price. The chair includes some features that are usually only found in mid-back or executive chairs, such as center-tilt control and adjustable tension. As well, the seat and back are both contoured and have comfortable double layered cushions, which improve ergonomics. While some minimal assembly is required, the majority of Amazon reviewers say that it's easy to put together. Also, Amazon customers give the chair an average of 4.3 stars out of 5 with over 560 reviewers contributing. Best Premium Task Office Chair: Safco Products 3397BL Vue Intensive Use Mesh Task Chair The biggest difference between the Safco Products 3397BL Vue task chair and the other task chairs we reviewed is it's durability. While many people may view a task chair a temporary or backup solution, the Safco Vue is ready to be your primary chair. And with a 500 lb weight capacity it can handle heavy, regular use. It also has ergonomic shaping and breathable mesh to keep your back cool throughout the workday. Additionally the chair has tilt adjust (with tension and lock) and back height adjustment. Best Budget Mid-Back Office Chair: AmazonBasics Mid-Back Office Chair The AmazonBasics Mid-Back Chair is a great option for a budget chair. Reviews are almost all positive and it's Amazon's best selling mid-back office chair. The adjustments are pretty basic, allowing you to raise and lower the seat and adjust the tilt, the chair has a 225 lb weight capacity, and it comes with a limited 1-year warranty. Most of the Amazon reviewers seem to suggest this chair would be best for an office worker who is in and out of their chair all day as opposed to someone who sits in it for a continuous eight hours. Best Professional Mid-Back Office Chair: Alera Elusion Series Mesh Mid-Back Multifunction Chair The Alera Elusion Mid-Back Multifunction is one of the sturdiest and most adjustable ergonomic chairs for the price. Just about everything is adjustable, including the chair's height, tilt, back height, and back angle allowing the fit to be personalized to the needs of your back and legs. Of the almost 360 reviews on Amazon, only a few included complaints about parts breaking over time or the assembly taking longer than expected. However, our experience has been very positive. In fact, we believe that the chair is such a good value that we use it in the Fit Small Business office ourselves. Best Premium Mid-Back Office Chair: Herman Miller Classic Aeron Chair The Aeron by Herman Miller is considered by most to be the Cadillac of the office chair world, myself included. However, it comes with the price to match. Highly innovative, the chair utilizes a woven suspension membrane that eliminates pressure points by distributing weight evenly. The seat has a "waterfall" edge which relieves the pressure off of the backs of your thighs. Plus, the chair comes with a 12-year warranty. Amazon reviewers gave it the highest rating of our mid-back office chairs at 4.4 out of 5 stars. Best Budget Executive Office Chair: Lorell Executive High-Back Chair We recommend the Lorell Executive High-Back Chair as the best budget executive office chair. Its mesh back is breathable and the height adjustable lumbar support gives your lower back the support you need throughout your workday and it has a 250 lb weight capacity. Almost 80% of Amazon's customer reviewers gave this chair 4 stars or better with many saying that is was comfortable, easy to assemble, and a great bargain for the price. Best Professional Executive Office Chair: WorkPro Commercial Mesh Executive Chair The WorkPro Commercial Mesh office chair gives you most of the comfort and innovation of a premium chair at less than half price of our premium recommendation. With a suspended mesh back and adjustable lumbar support for the lower back, this chair will remain supportive and comfortable for more than eight hours per day. Like most office chairs, the WorkPro requires some minimal assembly. Most users found this manageable, however, saying that it took them about 10-30 minutes to put together. The other downside is that it's frequently out of stock (at the time of writing, the black version is out of stock and only the grey is available). However, it is frequently restocked. Of the nearly 50 customer reviews on Amazon, not a single user reported any broken parts or hardware issues. Plus, Amazon reviewers who recommended this product ranged from a 5'4'' woman to a 6'4" 250 lb man. Best Premium Executive Office Chair: Steelcase Leap Chair We recommend the Steelcase Leap as the best premium executive office chair because not only is it a great chair, but it requires no assembly and comes with a 12-year warranty. The backrest, which comes in a single piece, adapts to your back as you change position to deliver the support you need to maintain your posture. Using controls on the chair, you can adjust the seat depth, height, lumbar, recline support, lower back firmness, and arm position. The Steelcase Leap is the most expensive executive chair we reviewed, but most Amazon customer reviews agreed with our recommendation. In fact, over 81% of reviewers gave the chair 4 stars or better. Bottom Line on Best Office Chair When reviewing the best office chairs, we took three main points into consideration: Is the price competitive? Will the chair remain supportive and comfortable throughout the workday? Is the chair durable enough to stand up to regular use? Based on our research, first-hand experience, and hundreds of customer reviews, we recommend the office chairs above at each price point to meet and exceed all of these requirements for your office.
Discover more resources
for your business