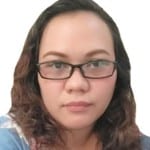 Juvy Vallescas
Payroll & HR Software Expert
Education & Credentials:
Licensed Professional Teacher
Master's Degree in Physics
Expertise:
Content and academic writing
Highlights
Content writer for over 10 years
Licensed professional teacher
Experience:
She has more than 10 years of experience writing product reviews and providing online content for small businesses. Juvy was also a college instructor. She believes that her teaching background, writing experience, and supportive team members are crucial elements in providing the best answers to readers.
Hobbies:
When not writing, Juvy is usually tending to her plants, baking, or sewing clothes for her kids. On weekend nights, she's probably watching a crime or mystery movie.
Posts Written by Juvy
Discover more resources
for your business
Licensed Professional Teacher
Master's Degree in Physics