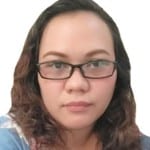 Juvy Vallescas
Payroll & HR Software Expert
Licensed Professional Teacher
Master's Degree in Physics
Content and academic writing
Content writer for over 10 years
Licensed professional teacher
She has more than 10 years of experience writing product reviews and providing online content for small businesses. Juvy was also a college instructor. She believes that her teaching background, writing experience, and supportive team members are crucial elements in providing the best answers to readers.
When not writing, Juvy is usually tending to her plants, baking, or sewing clothes for her kids. On weekend nights, she's probably watching a crime or mystery movie.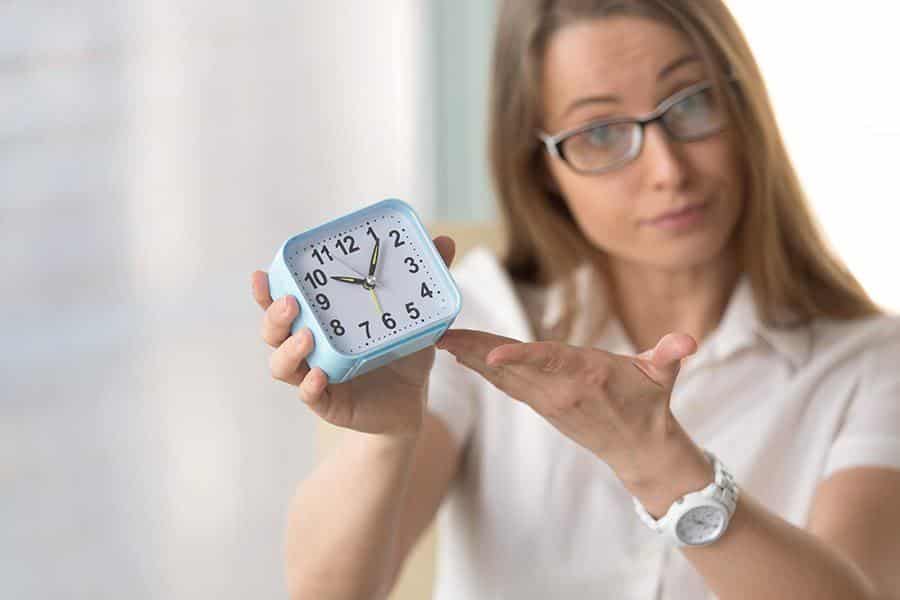 November 8, 2022
9 Best Free Time Tracking Software in 2022
The best free time tracking software not only monitors hours worked from multiple platforms but also allows GPS tracking and geofencing, PTO tracking, break options, and overtime or early clock-in/out alerts. Some even have productivity and invoicing tools, enabling users to view idle/inactive times and bill clients easily. In this article, we evaluated 18 providers and narrowed the list down to our nine top recommendations: : Best overall free time tracking software : Best for restaurants and retailers needing POS integration : Best for iOS users : Best for freelancers and teams on a budget : Best for businesses that need to bill clients and get paid quickly : Best for improving productivity and tracking team performance : Best for consulting and law firms wanting expense recording and billing tools : Best for accounting, manufacturing, and design businesses : Best for construction and other companies needing geofencing for off-site work Note that the above solutions also offer paid plans with advanced tools. If you need more time tracking options, here are some low-cost paid time tracking solutions apart from the paid solutions offered by the above tools: : Best for seasonal businesses : Best for contractors needing project management tools Best Free Time Tracking Software Compared See fullscreen table × *Get discounts on annual plans. **Some features may be found in only paid plans. Low-cost Timekeeping Software Compared Quiz: Which Free Time Tracking Software Is Right for You? Want to know which free time tracking software is right for your business? Answer this three-question quiz and find out. Hubstaff: Overall Best Free Time Tracker , an all-in-one time tracking and employee monitoring solution, earns the No. 1 spot on our list for its strength of features for individuals and companies. Its free plan has both time tracking and reporting functionalities, including idle detectors and a simple-to-use online timesheet, which allows you to log hours and activities. You can also set a schedule to automatically send reports to yourself, your client, or even stakeholders so that everyone is updated. The paid plans offer scheduling, invoicing, and payroll. In our evaluation, Hubstaff earned 4.4 out of 5. It got perfect marks on employee time tracking and reporting and high scores for pricing, ease of use, and popularity. Its employee monitoring tools and geofencing and GPS trackers raised its score as well. It took a hit for lacking phone support, having some billing features only in paid plans, and complaints of glitches in the mobile app. Hubstaff Features Read our Hubstaff review Homebase: Best Free Timekeeping Software for Restaurants & Retail free plan offers excellent time-tracking tools and top-rate scheduling tools. In fact, it ranks No. 1 on our lists of the best retail scheduling software and best restaurant scheduling software. Your employees and contractors can review schedules, trade shifts, request time off, and communicate with co-workers. The system also helps you stay compliant by tracking paid and unpaid breaks, as well as keeping tabs on missed shifts, breaks, clock-outs, and overtime. It also integrates with point-of-sale (POS) systems. Built for locations rather than projects, it lacks client invoicing capabilities. It earned 4.38 out of 5 in our rubric, with top marks for reporting and ease of use. Users on third-party user review sites rated it 4.57 out of 5 overall—which was a high score, but not the highest (AccountSight, for example, earned 4.86 out of 5). However, it took a hit because the mobile app received a lot of complaints for glitches. It also lost points for lacking invoice capability. Homebase Features Read our Homebase review TimeTrack: Best Free Time Tracking Software for iOS Users The German-created has been around since 2014, but it's not popularly known in the US. Nonetheless, it offers a lot in terms of functionality, even in the free plan. Designed for iOS, it works for desktop, iPad, iPhone, and even Apple Watch. You can use voice commands to work it through Siri, something no other software on our list does. You can track time and expenses, create invoices, run reports of your working hours, view time sheets, manage projects, and more. TimeTrack earned 4.35 out of 5 in our rubric. It took a big hit in popularity, with very few reviews for the software or the phone app (TimeTrack itself says it has 500,000 users). It only offers its Enterprise app in Android, so you'll need to look to other providers' apps if you don't use iOS. One other drawback is the free version is limited to 60 time entries. However, for a one-time fee of $3.99, you can get unlimited entries, and the range of features and flexibility is remarkable. The free plan is meant for freelancers, but the paid plans for businesses are reasonably priced. TimeTrack Features TimeTrack's free plans include all these features (lacks cloud store and sync) but are limited to one user and 60 time entries. The paid plans also get premium support. Clockify: Best Free Timekeeping Software for Freelancers & Teams on a Budget is an affordable, full-featured time tracking software. Its free version is good for freelancers (it is our top recommendation for best freelancer time tracker) as it's easy to use and available on web, desktop, and mobile. It also allows unlimited users and projects, which is why we especially recommend it for employers on a tight budget needing to manage teams. Aside from basic time tracking, you get unlimited detailed reports, API access, multiple customer support options (email, chat, and phone), and over 80 third-party software integrations for project management and productivity (though few for payroll or accounting). In our evaluation, the system earned an overall score of 4.31 out of 5. It got perfect marks on pricing and reporting features and excellent scores for employee tools, ease of use, and popularity. It offers break tracking and noted that PTO tracking is coming soon. It lost points for billing and job costing only because those tools are in the paid plans. Users find it easy to use, but its Android app is not as good as most on our list. Clockify Features Read our Clockify review Harvest: Best Free Time Tracker for Free Invoicing & Billing stands out for its invoicing and billing because it offers integration with Stripe and PayPal. It offers free time tracking, invoicing, and expense reporting for one user and two active projects. The free plan is ideal for freelancers who don't need to give other users access to their data. Harvest also integrates with other popular software like QuickBooks, Google Workspace, Trello, and Slack, so you can easily export hours. Like TimeTrack, it lets you take photos of receipts for expenses, and it works great with Android and Apple. With a 4.18 out of 5 per our evaluation, it stands out for billing features because it offered everything on our rubric in its free plan, where others charged for some tools. It also got a perfect score for reports. It is well rated by users but lost points because it lacks scheduling (Homebase is your best choice for that). The Pro plan only differs from the Free option in that it has unlimited seats and projects. Harvest Features Harvest's packages only differ by the number of seats and projects you get. Read our Harvest review TMetric: Best Free Timekeeping Software for Improving Productivity We recommend the free version of for freelancers and solopreneurs who need a little help with productivity. That's because TMetric, unlike most on our list, offers idle alerts and collects data on websites and applications that you visit. However, its paid plans are great for running projects with teams, with everything from budgeting tools to PTO tracking and time-sync with other apps. TMetric has an overall score of 4.14 out of 5 in our evaluation. It earned perfect marks for pricing and reporting, and users gave it an excellent score for the software itself. However, the mobile app did not fare as well as those from Clockify, Paymo, Homebase, and others. It also lost points for limited integrations and only offering many billing features in paid plans. TMetric Features AccountSight: Best Free Time Tracking Software for Consultants cloud-based time tracking, expense recording, and invoicing software make it ideal for professional services companies, consultants, and freelancers. With the system, you can capture work hours by manually filling up online time sheets or using the stopwatch timer to track your projects in real time. It has the best time sheet management of all the software on our list, and the system integrates seamlessly with QuickBooks Online products and PayPal. With an overall score of 4.14 out of 5 in our evaluation, it received top scores for billing and reports. However, compared with other providers like Clockify, Hubstaff, and TMetric, it has limited time clock options. It also lacks employee productivity tools like alerts for overtime and going past budgeted hours in a project. In addition, although some users praised AccountSight for how user-friendly it is, it has limited user feedback, which affected its score on popularity. AccountSight Features The Free Plan allows all features but limits to one user, five clients, and five projects. Paymo: Best Free Time Tracker for Accountants, Manufacturing & Design The project management tools of , like Gantt charts and Kanban boards, especially in the paid plans, make it a great choice for accounting, manufacturing, and creative companies like web designers. It also allows you to create multilingual invoices, which incorporate more than 85 currencies, and lets you get paid faster by automating payments with PayPal, Payoneer, Stripe, and Authorize.net. Only Harvest also integrates with payment processing. It earned 4.05 out of 5 on our rubric, with top scores in billing tools and reporting. It did well in popularity, with a user satisfaction score of 4.64 out of 5. It lost some points for not having an offline option, geofencing, or over time/budget alerts. Paymo Features Timesheet: Best Free Time Tracking Software for Construction & Other Companies With Off-site Workers is a free time tracker that can start tracking time automatically using WLAN and geofencing technology, making it suitable for construction companies and others that employ off-site workers. It will also stop tracking automatically when an employee leaves their assigned location, a function TimeTrack also has. Scheduling is part of Projects, but you can also add breaks, expenses, and notes and record working hours with a simple push of a button. In our rubric, the system earned a 4 out of 5, with perfect marks for pricing, billing and job labor costing, and reporting. However, it lost points because of complaints about the mobile app and the lack of employee productivity tools and offline mode functionality. Timesheet Features How We Evaluated the Top Free Time Tracking Software We started with 18 timekeeping software and narrowed our list down to the best nine with free plans. We compared each product's pricing and ease of use. We also looked for essential features, like secure clock-ins/outs, geolocation tracking, invoicing, prebuilt reports, mobile apps, and the ability to allocate hours to jobs. We also considered the providers' integration options with third-party software, like payroll and project management solutions. Based on our evaluation, is the best free time tracking software. It earned an overall score of 4.4 out of 5, with perfect marks for employee and reporting features and high marks for pricing, ease of use, and popularity. Hubstaff's free version also includes paying employees. To see our full evaluation criteria for the best free time tracking software, click through the tabs in the box below. Bottom Line The best free time tracking software offers a variety of tools in addition to helping you track time on a project. These work on mobile and desktop and may provide scheduling, invoicing, and even project management tools. Some allow for teams, but many free plans are geared toward the solopreneur. Overall, we found the best overall free time tracking software. It maxed our rubric for time management features and is the only one that lets you pay your team from the software itself. Its paid plans offer greater functionality and start at $14/month for two users. Try it free or get a free trial today.
Discover more resources
for your business
Licensed Professional Teacher
Master's Degree in Physics