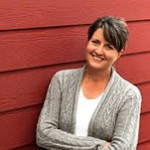 Krista Fabregas launched her first ecommerce site in 2001, and soon grew to operate two niche B2B and B2C sites, a 10K square foot warehouse, and a staff of nine. Combined, her sites sold more than $1.5M annually for several years. Krista now shares her hands-on experience with others looking to expand into online sales. When not helping small business owners launch and grow efficient ecommerce operations, Krista enjoys writing fiction and nonfiction and riding horses and motorcycles in her hometown of Houston.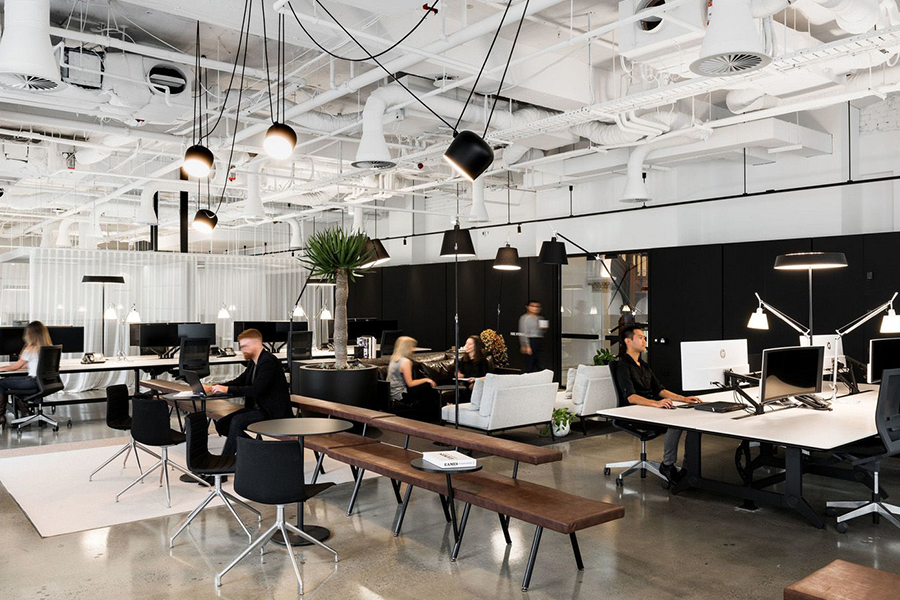 January 7, 2019
How to Design an Open Office Layout & Alternative Ideas
An open office layout is a floor plan centered on a large, open space with minimal enclosed offices. Open office layouts are economical, flexible, and can be effective for highly collaborative teams. However, studies show that poorly planned spaces decrease productivity and employee satisfaction. Balancing openness with privacy options is key to a successful design. Technology is another important factor that drives a successful open office layout. Pairing wireless connectivity with cloud services, such as a VoIP office phone system for small businesses with three employees or more from Aircall, gives your open office workspace unlimited flexibility. Start a 7-day free trial today. Here are seven steps to designing an open office layout, followed by some pros and cons to consider when deciding which office layout ideas are best for your business. 1. Assess Your Team's Workspace Needs The first step in designing an open office layout is clearly understanding what type of work environment your team needs to be productive. For example, a boisterous creative team can thrive in an open, highly collaborative space. However, the same setting creates a background hum that's distracting and unprofessional for sales staff making important calls. Likewise, human resources, legal, and accounting staff deal with detailed, sensitive information that requires both sound and visual privacy. Studies of workers in open office spaces show that noise control, privacy, and security top the list of workspace complaints. These are followed closely by tech connectivity issues and access to common areas like conference and break rooms. You need to know which of these concerns is most relevant to your workforce, and be ready to tackle each as you design your open office layout. Manager meetings can help you define your workforce needs, but a survey of all employees generally delivers a clearer picture of what's important to them. Ask questions like: As you examine the results, you'll likely discover that some job positions and personalities are simply better suited to open workspaces than others. Armed with that information, you'll be ready to explore various open office layout ideas, avoid key pain points, and deliver a space that works for your entire team. 2. Sketch Out Your Open Office Layout Ideas After you've reviewed your employees' workspace needs, you're ready to explore various open office layout ideas on paper. Start this process with a hard copy of your current office floor plan or blueprint. You can make several copies of your plan and sketch ideas directly onto the copies, or affix it to a poster board and use tracing paper overlays to sketch layout options. If you don't have a copy of your existing floor plan, or want more than paper sketches, use an online layout tool. Here are three top options to try. Online Layout Tools for Designing Your Open Office Layout Once you have your layout hardcopy or loaded it into an online design tool, you're ready to start exploring various open office floor plans. Note: we used RoomSketcher to illustrate various open office concepts and alternatives featured throughout this guide. Enter Static Elements into Your Plan Begin by marking your layout with existing elements that you plan to retain, such as kitchen and break areas, conference rooms, and enclosed offices. Also mark any electrical and data plug outlet that you'll keep in place. Remember—working your design around existing electric and wiring drops, fixed walls, and fixtures minimizes your demo, permitting, and construction costs. Mark Elements to Be Removed Next, mark any dividing walls and enclosed spaces that you intend to remove. If you're using an online tool, like RoomSketcher, simply remove these elements from your plan to reveal your open space footprint. If using copies or overlays, use whiteout or a fresh overlay to create a clean copy with the open space footprint. Add Existing Equipment & Furniture into Your Plan If you have existing workstations, desks, storage pieces, and other office fixtures that you want to use, place those carryover items into your plan. If possible, place equipment like computer servers, printers, internet, Wi-Fi, and VoIP equipment near existing power and data outlets to minimize the need for added drops. Insert New Wiring, Furniture & Fixtures After static and carryover elements are plotted into your open office floor plan, you can play with your options. Move workstation units around in your space and see what best serves your team. You'll want to address how team and workspace positioning accommodates current staff, and how it can be adjusted in response to staffing and scope-of-work changes. Also consider any electrical or hardwire data needs pertaining to each of these moves. Learn how to choose the right fixtures, equipment, and furnishings for your office in our office setup guide. Stay Flexible If you experience pushback from managers or staff who feel your design is too open or cavernous, don't immediately solve the issue by adding static—and costly—walls. Instead, try solving the problems in a flexible way that delivers separation without losing the essence of the open space. Explore options like movable whiteboards or attractive, sound-dampening fabric panels to create privacy areas. Or insert double-duty office furniture, like tall file cabinets that create demi-walls and provide added storage. Above all, be sure that your plan solves the key problems inherent in an open office environment—namely noise, privacy, and security. We examine solutions to these and other important open office layout details in the following steps. 3. Address Noise Control & Sound Privacy Noise distractions and lack of privacy during calls or personal interaction are the leading complaints in an open office workspace. According to the University of Sydney study featured above, "loss of productivity due to noise distraction was doubled in open office layouts compared to private offices—and tasks requiring a complex verbal process were more likely to be disturbed than relatively simple or routine tasks." Clearly, addressing noise control and sound privacy is job one in any open office environment—and something that many design pros have met head-on with great success. For example, Lori Wiles, the principal interior designer at Lori Wiles Design, minimizes noise by positioning economical and stylish ceiling-mounted "sound traps" throughout the space. "This can be as simple as putting a rug on a hard floor or hanging fabric in the room," says Wiles. "We often suspend 'sound clouds' from ceilings, which allow sound to go through the 'cloud' and become trapped above a porous material to keep reflected sound in check," says Wiles. "An easy DIY 'sound cloud' solution is placing a wooden pallet or reclaimed doors with louvers over the table," says Wiles. "Be sure to allow at least a few inches of distance between the 'cloud' and the ceiling above it." Dan Joyce, founder of Joyce Interiors, encourages business leaders to consider a few "inside the box" spaces in an open office floor plan. Including a few enclosed spaces within your design gives detail-focused workers a quieter option and allows teams to meet without distracting nearby staff. "Create quiet zones such as huddle rooms, private offices, and conference rooms for teams that require privacy, such as legal, human resources, and finance," advises Joyce. "Then create hybrid workstation zones for the majority of your space. Hybrid stations let employees choose how they wish to work. These spaces," says Joyce, should allow one to sit or stand, and to work as an individual or collaboratively." 4. Solve Visual & Personal Security Concerns Securing personal items and sensitive work product is another challenge in an open office layout. As you plan your space, keep security needs for both top of mind. Security for physical items is simple to integrate into your plan. Locking desk drawers or a wall of locker units in common areas do the job easily and economically. Visual and sound security can be hard to police. That's why Dan Joyce advises that staff in sensitive positions, like human resources, legal, and accounting, be located in more private areas. If that's not possible, desk and computer screen positioning and movable partitions can help shield work from roving eyes. Lori Wiles addresses privacy concerns with an economical and utilitarian solution. "Tall lateral file cabinets with locking drawers not only secure bags and supplies, they become room dividers," says Wiles. "These can help visually separate sensitive work areas from the rest of the office without a permanent barrier." Samantha Meyer, Marketing Associate for Comrise, says her company cleverly addressed privacy and security needs when they moved from a high cubicle environment to an open office this year. "Our open office layout includes set-aside areas with sound-dampening swivel privacy chairs," says Meyer. "This allows staff to take a break from their desks and position themselves out of view to keep calls private. We also included an enclosed conference room and smaller breakout room in our plan," Meyer adds, "which are used for private meetings, calls, or office space for guests and visitors. 5. Support Collaboration Team interaction and collaboration is one of the primary reasons that businesses opt for an open office environment, but making this work requires forethought. Before simply grouping workstations together, consider how your team interacts and shares information and tasks, and note any positions that work across multiple teams. Use this information to identify workgroup zones within your open office layout. In a fluid office environment, like those that house creative or fast-changing workgroups, workspace flexibility can be key. In these situations, designer Lori Wilkes recommends "combining tables and file cabinets to create a versatile office. Tables can be used as a desk for one or more staff and are easily reconfigured and reassigned as needed." Deborah Sweeney, CEO of My Corporation, successfully adopted a collaboration-friendly open office layout by using "low-walled 'pod' cubicles that house three employees." Low-walled cubicles define individual workspaces more than open tables, but still encourage collaboration. Sweeney's plan also included "high ceilings that actually help with sound issues, plus a few closed spaces for quieter meetings and sharing sensitive information." 6. Plan for Seamless Connectivity When you start removing walls, electrical and data connectivity becomes a challenge. Adopting wireless secure internet, cloud-based services, and VoIP phone technology like Aircall helps, but you still need to deliver electricity to every workstation. Plus, certain data management situations might call for a hard-wired server solution. Sweeney says her company "planned ahead by burying all wires and creating extra wiring for future growth." This gives her complete flexibility to arrange cubicle pods as needed to meet changing workgroup demands. Calvin Tran, founder & CEO of Hype Well Media, took a wireless data approach for his company's open office layout. "We set up a mesh Wi-Fi network across our large space to reduce router load and solve distance issues," says Tran. 7. Include Inviting Common-Use Spaces Private conference rooms and breakout rooms have been mentioned above, but these are not the only common-use spaces to include in your open office workspace. Break spaces, reservable privacy rooms, and even a full kitchen are all appreciated by staffers who need to step away from the hubbub of the open office space for down time or quiet work. If you don't set one or more of these spaces aside in your initial plan, you'll likely find that conference or breakout rooms quickly become mixed-use areas. In a micro office, this might be manageable, but as you grow, it can become a detriment to productivity and professionalism. If you want to keep your conference and work-oriented breakout spaces tidy and ready for action, include a break room or kitchen area in your open office plan—and make it inviting, not an afterthought. Comfortable bar-height tables support seated and standing dining. Access to free coffee, tea, water, and snacks boosts energy and productivity throughout the day and makes workers feel appreciated. Is an Open Office Layout Right for You? Now that you know how to design an open office floor plan that addresses the common pain points, the next question is—is it right for your business? If done right, an open office space can cater to many types of workgroups, but it's clearly not the right choice for all workers and businesses. Experts warn that if open office layouts aren't designed with key pain points in mind, open office environments can be real productivity killers. Specifically, the University of Sydney study reports that: Sound privacy is the number one complaint - Nearly 60% of open office and low-partition cubicle workers complain that others can hear conversations, or that they are distracted by nearby sounds. Visual privacy is the second major issue - More than 30% of open office and low-partition cubicle workers feel dissatisfied by open site lines. Noise level negatively affects more than a quarter of workers - Nearly 30% of open office and low-partition cubicle workers complain of excessive noise as a distraction to their productivity. And that's not the only study that supports these findings. According to a report co-authored by Tobias Otterbring, Ph.D., of the Service Research Center at Karlstad University in Sweden, "open plan offices may have short-term financial benefits, but these benefits may be substantially lower than the costs associated with decreased job satisfaction and well-being. Therefore, decision-makers should consider the impact of a given office type on employees rather than focusing solely on cost-effective office layout, flexibility, and productivity." To determine if an open office layout is viable for your team, balance the following pros and cons carefully. Open Office Layout Pros Cost leads the list of pros when considering an open office workspace, which follows that the main proponents tend to be the ones paying the bills. Lower Cost - Open office layouts require less construction than a walled, or "cellular," space. Efficiency - There are fewer air ducting, wiring, and lighting challenges in open office layouts compared to enclosed office designs. Flexible Layout - Furnished with mobile components, open office environments can be completely reworked with no construction costs, downtime, or permitting requirements. Open Collaboration - Open office workspaces are productive environments for highly collaborative teams. Open Office Layout Cons To ensure that your open office design concept is a success, avoid known issues by applying the tactics and professional advice we covered above. To recap, the primary open office layout cons include: Excessive Noise - An open office workspace is a noisier environment than a cellular office spaces. Lack of Privacy & Security - Conversations, computer screens, and work product is less private and secure in an open office layout. Lost Productivity - For certain personalities and positions, open office floor plans can be excessively distracting. Another important con to consider is: Health & Wellness - Stress and the spread of germs both contribute to increased employee illness—and lost productivity from sick days—in open office settings. There are clear pros and cons to moving to an open office layout. However, adopting an open concept workspace can be done in a way that addresses most of these cons up front if you follow the steps covered above. Open Office Layout Alternatives If an open office workspace is appealing but not realistic after assessing your workforce needs, you still have open space options. Many companies combine open and enclosed elements into a space that encourages collaboration while delivering needed privacy and sound control. Below are three alternatives that utilize the best of both. Zone Design Using Shared Desks with High Barriers If visual privacy is a leading concern in your organization, you can incorporate high dividers between individual work areas and workgroup zones. According to a workplace study by leading commercial design firm, Gensler, this approach embraces the flexibility and collaborative nature of an open office layout, yet gives staff needed privacy, "In a nationwide survey of 4,000 office workers across 11 industries, we found the most effective open offices use shared desks with high barriers—high enough that you must stand to see your deskmate," says Janet Pogue McLaurin, Principal, Workplace Leader, Gensler. "As the height of the barrier drops, so does workplace effectiveness." Shared Space Cubicle Office Layouts If certain workgroups require more noise control or privacy than others, you can convert larger enclosed spaces into semi-private shared offices. Assignments to these spaces can be team or task-driven, and this option is easy to incorporate alongside an overall open office layout. Hybrid Office Designs A hybrid office design combines open, enclosed, and shared space layouts to cater to myriad workgroup needs. Hybrid office designs allow business leaders to combine the best features of open, enclosed, and shared spaces within one plan. A hybrid office concept incorporates more enclosed spaces than an open office layout, and uses these spaces in a number of ways. In a hybrid design, enclosed areas can serve as private offices, shared office spaces, team spaces, reservable breakout spaces, etc. Like an open office layout, flexibility is a hallmark of the hybrid concept. Large enclosed spaces can be repurposed, dividing walls can be movable, and open spaces can be reconfigured as needed. Bottom Line An open office environment is enticing for small and fast-growing companies. It delivers a vibrant, collaborative atmosphere and is very economical compared to a full build-out. However, studies show that poorly planned open office layouts are detrimental to productivity. Employees name excessive noise and lack of privacy as the top frustration factors in an open office environment. Addressing these key issues up front and incorporating enclosed spaces or hybrid solutions when needed will ensure that your move to an open office workspace is a success. Technology such as wireless mesh Wi-Fi networks and cloud-based online services like Aircall VoIP phone service complement your new open office as well. If you're planning to move to an open office layout, start a 7-day free trial to see how Aircall powers modern office communications for small businesses with three or more employees.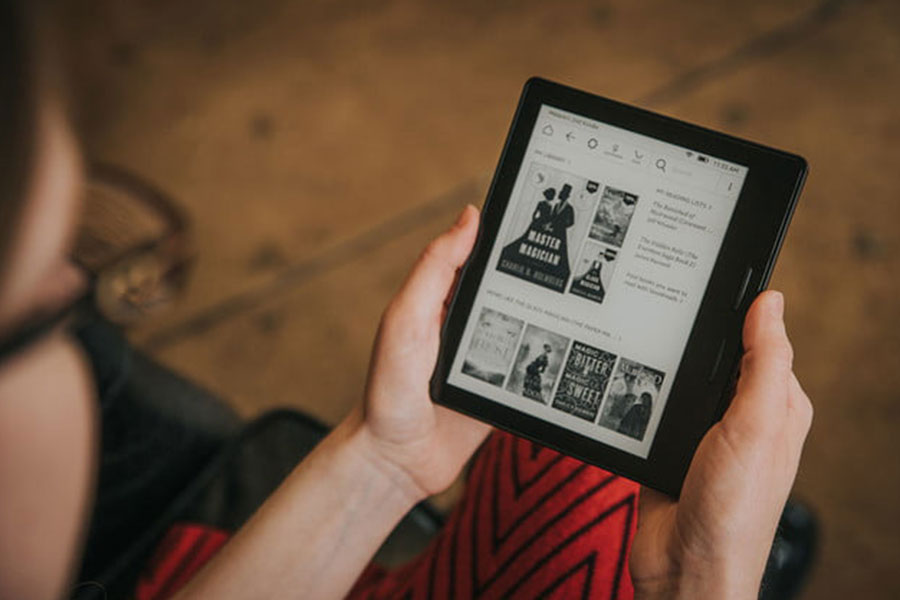 October 31, 2018
How to Sell Books on Amazon Kindle Direct Publishing in 4 Steps
Anyone can sell books on Amazon Kindle Direct Publishing (KDP). Opening an Amazon KDP account, listing, and selling books on Amazon are all free—and you get paid each time a book sells. We'll walk you through setting up an Amazon KDP account and show you how to sell books on Amazon in four simple steps. How Amazon Kindle Direct Publishing (KDP) Works Amazon Kindle Direct Publishing is a free platform that lets independent authors sell both e-books and print-on-demand books on Amazon. It costs nothing to join KDP and sell e-books on Amazon, and you're paid a royalty, ranging from 35 to 70 percent of your book's price, every time it sells. As a KDP author, you can sell on Amazon as well as marketplaces like Smashwords. Or, you can enroll some or all of your titles in Amazon's exclusive sales program, called KDP Select. KDP Select titles can only be sold through Amazon, but in exchange for exclusivity, they qualify for added promotions, including: Listings in Kindle Unlimited (KU) - Amazon's very popular subscription reading program pays authors per-read rather than per sale. Listings in Kindle Owners' Lending Library (KOLL) - Gives every Kindle owner access to your title, and like KU, you're paid on a per-borrow basis. Inclusion in KDP Select Promotions - Limited-time free pricing and special pricing countdown deals help attract readers and quickly grow your book reviews. KDP authors can choose to list all, none, or just certain titles in KDP Select, so you're always in control of where and how your books are sold through Amazon. Now we'll show you how to get started with KDP and start selling e-books on Amazon, all in four easy steps. 1. Sign Up for Your Free Amazon Kindle Direct Publishing (KDP) Account You can open your Amazon KDP account whether you have a book ready to sell or not. In fact, it's a good idea to open your Amazon KDP account even before you have a book ready so you can access KDP's many helpful tools and publishing tutorials. This way, when you book is complete, your account is already in place. To set up your Kindle Direct Publishing account, go to kdp.amazon.com, and you'll see this screen: As you can see on the yellow Sign-in button, you need an Amazon account to create a KDP account. It's important to note that Amazon seriously frowns on individuals having more than one Amazon account. But, according to Dave Chesson of Kindlepreneur, "Authors can open a separate account under a business entity, and this a good way to separate your book sales from your personal Amazon account." "Writers or business professionals with a business entity with its own tax number and bank account can sell books on Kindle Direct Publishing without having withholding taken out of royalty payments," says Chesson. "Of course, royalty earnings must be included on business taxes, and Amazon provides the proper tax form for that. For professional authors or those selling books on Amazon for business purposes, it's smart to handle it in a separate Amazon business account." Once you've decided how to proceed—as an individual or business—you're ready to create your Kindle Direct Publishing account. Here's the information you need to have ready to complete your KDP account sign-up: Your author or business name Your address and phone number (for Amazon's use, not public access) Your bank routing and account number for royalty payment deposits Your tax information (Social Security number for individuals or employee identification number (EIN) for business entities) With this information at hand, you can complete your KDP account sign-up in about five minutes in one simple screen: Once your Kindle Direct Publishing account setup is complete, you can log into your KDP dashboard, shown below. Your KDP dashboard is where you upload, price, manage, and track sales on all of your Amazon book titles. Plus, you'll find a whole host of tools to help you create and publish e-books, as well as print-on-demand paperbacks and audiobooks, and then market them throughout the Amazon marketplace. It's a good idea to explore all of these tools and tutorials even before your book is ready to publish. You should also read through Amazon KDP's content and quality guidelines to understand what Amazon KDP expects from authors in terms of writing quality. 2. Set Up Your Author Page in Amazon's Author Central After setting up your Amazon KDP account, it's good to create your Author Page on Amazon's Author Central, too. This is a page on Amazon that lists your titles all in one place, plus it gives you a spot to list your biography and connect with readers shopping for books on Amazon. To create your Author Page, you need to join Author Central, but this takes just seconds to complete. Amazon pulls your information in from your account, so the entire process is fairly automated. Once you confirm your author identity, Amazon will connect any books you've already published to your page, like my book below: Once you've confirmed everything, Amazon will email you a link to your Author Page setup screen, where you can add your head shot, bio, blog posts, and even your speaker or appearance schedule if you have one. It can take Amazon a few days to make your Author Page live, so it's a good idea to set it up when you create your KDP account so it's ready when you are. Joanna Penn, a successful author who publishes both fiction and nonfiction works in Kindle and print books, makes great use of her Amazon Author page as a marketing tool. It features her titles for sale on Amazon, plus video and a blog post to help her readers learn more. 3. Create Your Book Listing on Amazon KDP With your Kindle Direct Publishing account setup complete, you're free to concentrate on completing your book. When your manuscript is written and edited and your cover art is ready, it's time to upload your book to Amazon KDP and make it available in Amazon. To do this, you'll create a listing for your book within your Amazon KDP dashboard. Go to your Bookshelf and click on the type of book you want to publish—for most new KDP authors, that's going to be a Kindle e-book. You can also publish print-on-demand paperbacks from this screen if you wish. KDP leads you through a three-screen process to set up your book details, upload your e-book content and cover files, and then set your pricing. It's a very simple process, but it goes a lot faster if you have certain details ready beforehand, which we outline below. Screen 1: Book Details The first screen is your Book Detail screen, and it's the longest of the three. You can't proceed to the next screen until the required fields are completed. To make this process quick, here's what you need to prepare ahead of time: Book title and a short subtitle - Be sure to include your top keywords or phrases here. Selected categories for your book - You can list your title in two categories; learn about researching and selecting e-book categories in our e-book publishing guide. Keywords or key phrases - Help readers find your e-book in Amazon search by listing up to seven keywords or key phrases related to your title. Book description - Amazon gives you 4,000 characters to describe your e-book topic or story line. Be sure to make this enticing to encourage readers to want more, and include keywords naturally throughout. Series and edition numbers - If your book is part of a series or a new version, you can include that information. Contributors - If you have editors or collaborators, you can include their names in your book credits. Screen 2: Kindle E-book Content After entering your book details, you're ready to upload your e-book file and cover art in the next screen. For this step, you'll need: E-book file in a Kindle format - This is typically a Kindle-ready .mobi file or a .ePub file that KDP will automatically convert upon upload. Learn more in our guide to saving your e-book in a Kindle format. Cover artwork - Kindle Direct Publishing accepts cover art in a .jpg or .tiff file. The recommended image size in the KDP cover art guidelines is 2,560 px tall by 1,600 px wide. You can use KDP's free cover creator, the free e-book templates on Canva, or hire a design pro on Fiverr to create an eye-catching cover for your book that meets the guidelines. Note! At the bottom of this screen, you'll see a field for an International Standard Book Number (ISBN). ISBNs aren't required for e-books but are required for printed books. Amazon assigns an ISBN number for free if you publish a paperback book through Kindle Direct Publishing. Once your e-book files are uploaded, KDP shows your files as imported successfully. If you follow our easy Kindle format guide, you shouldn't have any problem with this step. Once uploaded, you can preview how your e-book will look on various Kindle devices in the built-in Kindle Previewer: Once everything checks out in the Kindle previewer, you're ready to move on to the last screen, where you'll set up your pricing, finalize a few details, and launch your book for sale on Amazon. Screen 3: Pricing In the last screen, you'll set your book's price, your royalty preference, and the Amazon marketplaces where your book will be sold. In this screen, you can also enroll your title in the KDP Select program and take advantage of the benefits that come with Amazon exclusivity. Unlike the previous screens, there's not much to prepare for the Pricing Screen, but you do have some decisions to make. However, these decisions aren't set in stone. You can decide to opt in or out of KDP Select at any time, change your pricing, and even select a different royalty percentage based on your pricing. Here are some things to keep in mind as you make these final choices: KDP Select Benefits & Enrollment KDP Select gives you access to many promotional tools to drive sales. Enrollment is per title and it runs on a 90-day cycle. While your book is in KDP Select, you cannot publish the same content in e-book or on a blog elsewhere. If you enroll your book in KDP Select and want to publish it elsewhere, you have to wait for the 90-day term to be up. If you want the title in KDP Select long-term, it will renew automatically. In KDP Select, you can: Sell your book at the price you set Get paid for Kindle Unlimited (KU) and the Kindle Owners' Lending Library (KOLL) reads Offer limited-time free book promotions Offer limited-time discounts in Kindle Countdown Deals Titles not included in KDP Select can't participate in any of these promotions. Territory Selections Most self-published authors who own full copyright to their content can publish anywhere, and Amazon makes that easy with automatic currency conversions. But if you're publishing for an international business or as part of a collaboration, you need to make sure you have the rights and correct tax structure in place to publish in all or selected countries. Pricing & Royalties As a rule, Amazon allows you to price Kindle Direct Publishing e-books from $0.99 to $200. Amazon does not allow titles to be permanently listed for $0. Free pricing can only be applied to titles enrolled in KDP Select. Your pricing also impacts the royalty percentage you set—and thus, your profit potential. Titles priced at $2.99 or more are eligible for the 70 percent royalty. You can sell a book under $2.99, but under that price, your royalty is only 35 percent. If your title is in KDP Select, which lists your e-book in Kindle Unlimited (KU) and the Kindle Owners' Lending Library (KOLL), you also make money per-read and per-borrow. Here's a closer look at how Amazon handles the payouts for these programs. That wraps up the three main elements in this screen. There are a few other fields that you'll check off, but these are very self-explanatory. After completion, you're ready to click Publish Your Kindle E-book: And that's it. Congratulations! You're now a published indie author. Your e-book listing will appear live in Amazon's Kindle marketplace within 72 hours, and KDP will email you the notification when it's live. Ours took about 45 minutes to become live and available for purchase: 4. Market Your E-book on Amazon & Other Outlets Okay, clicking the Publish button really isn't it. In many ways, it's just the start of your work, because now you need to market your book, both on Amazon and via other outlets. How you tackle this step largely depends on whether or not you chose to participate in Amazon KDP Select. Below, we'll explore your marketing options based on your KDP Select choice, then cover other ways you can market your e-book and attract readers. If You're Enrolling Your Title in Amazon KDP Select According to Dave Chesson of Kindlepreneur, "Authors who enroll their titles in KDP Select tend to gain a larger audience faster due to the exposure to the massive Kindle Unlimited (KU) and Kindle Owners' Lending Library (KOLL) reader base." As a KDP Select title, your e-book will appear in both of these lending listings, where you're paid per-borrow and per-read, based on each program's payout plan. You can have a title in KDP Select and not participate in these lending programs, but most new authors find them to be the fastest route to gaining reviews and a reader following. But that's not the only promotional benefit. "Writers who make a real success of the KDP Select program dig deep into every aspect, not just the KU and KOLL benefits," says Chesson. Using limited-time free book promotions and Kindle Countdown Deals helps gain readers for new releases. These tactics also help bolster momentum for titles that have been published longer." So, if you enroll your title in KDP Select, these promotional benefits are the first ones to set up. If You're Not Enrolling Your Title in KDP Select If you're not in KDP Select, you can sell your book on other e-book marketplaces such as B&N Press (Barnes & Noble for NOOK readers), Kobo, and Apple iBooks. You can handle these listings yourself by creating your own account and profile, and uploading titles to each, much like you did with Amazon KDP. Or, you can use an e-book distribution service like Draft2Digital or Smashwords to distribute your e-book to these sites and many others. These distribution services take an additional fee on top of the royalties the other seller marketplaces pay, but the time saved generally is worthwhile. As part of the exclusivity agreement, you cannot sell titles listed in Amazon's KDP Select program on the other marketplaces. But if you don't participate in KDP Select, this is a good way to market to more readers. Other Amazon Marketing Tactics Whether your title in KDP Select or not, you can use Amazon's book advertising programs to attract readers from day one. This does have costs, but since these ad campaigns are keyword-driven, new and seasoned authors alike find Amazon ads effective in getting titles in front of readers interested in the topic of their e-book. Amazon ads run under the pay-per-click (PPC) model. This means you're only charged when a potential reader clicks on the ad and goes to your e-book's listing page—which is half the battle in attracting readers. You can also set your budget and how much you're willing to pay each time a potential reader clicks your ad. There are two types of Amazon ads that you can try once your book is listed in Kindle Direct Publishing: Sponsored Product Ads These ads let you set the specific keyword yourself and appear at the top of Amazon's search results as sponsored products. As shown below, these are the top two e-books appearing when we searched for "how to publish an e-book." These top results say "sponsored" at the top, denoting that these are paid Sponsored Product Ads that use keywords that match our search term. Product Display Ads for E-books These ads appear as related products on other e-book or product pages, like these e-books that appear on our e-book's listing page, under our book information: Ask for a Review Reviews are a huge marketing tool for Amazon authors, but Amazon has very strict guidelines about reviews. You can't trade a free copy for a review or offer any other type of compensation to build reviews—and you can't ask for a "good" review. However, you can ask for a review, and the best way to do that is to include that request at the back of your e-book, like this: In your "back matter," like the page above, you can thank your reader for reading your book and ask them to provide a review via a link. Kindles also automatically ask for this from readers who complete a portion of a book, so your readers will know what to do. Marketing Your E-book Outside of Amazon Beyond the borders of Amazon, and other e-book marketplaces if you go that route, there are many ways that you can—and should—market to potential readers and create a fan base for this and future works. Here is a rundown of the elements to consider. Launch Your Own Website According to best-selling novelist and nonfiction author Joanna Penn, "Your website is one of the most important things to get sorted if you're serious about your author career." Most successful authors view their e-books as marketable products, plain and simple. For them, a website is a primary marketing and branding tool. "It's how potential readers, along with agents, publishers, journalists, bloggers and podcasters, judge how professional you are," says Penn. In fact, Penn credits much of her success to the reader base that her websites have managed to draw, along with the email lists that she's built through these sites. "I've built a multi-six-figure business off the back of my author websites and email lists," says Joanna Penn, author, coach, and founder of The Creative Penn Penn and most other successful authors turn to WordPress to create a simple-to-manage website on a budget. You can start yours today on Bluehost for just $2.95 per month. We even have a quick-start WordPress tutorial that walks you through the setup process. Enter your name below to get started: Send a Press Release Press releases are an effective marketing tool for two types of authors: those who are releasing a new book in a series, and business professionals. For series authors, a press release targeting publications, reporters, and bloggers who follow your genre can help you spread the word about your latest installment. For business professionals, a press release targeting industry-related reporters and publications can garner coverage, reviews and commentary, and even land interview opportunities. eReleases.com is an online press release service that lets you closely target release distribution to specific audiences. Plus, eReleases gives you the tools you need to create and set up distribution yourself, or you can tap seasoned pros to handle all of the details for you. Build an Email List With your website live, you can start building your email list to communicate with your readers. You can connect an email marketing service to gather addresses to market your current and upcoming titles to readers via email marketing. Use new releases, sneak-peek chapter reads, and first-to-know promotions to entice readers to join your list. Use Your Social Media Channels Create social media author pages on Facebook, Instagram, Pinterest, and Twitter, and share posts about your new releases, teasers about works-in-progress, free promo announcements, and other creative attention-getters to connect with your fans and build a following. Participate in Book Clubs and Reader Collectives Local and online book clubs and reading collectives are another way to attract new readers and receive reader feedback. GoodReads (part of Amazon), Reedsy Discovery, and LibraryThing have genre-specific reader communities that you can use to publicize your e-books and build a readership. Depending on your use of KDP Select, you can offer free reads or giveaways, or simply announce any free KDP Select promotions to gain attention from new readers. Mistakes to Avoid When Selling Books on Amazon KDP The biggest mistake to avoid when trying to sell books on Kindle Direct Publishing is to expect instant results. Selling an e-book is just like selling and marketing any other product. It takes work, time, and effort across multiple marketing outlets, and commitment. Most authors only see some return after publishing several works and marketing each one, which is what it takes to build up a reader base. The second major mistake that new writers must avoid is publishing an amateurish work to Kindle Direct Publishing. Poorly written books that are badly edited and full of errors are a major turn-off to readers, and messy covers will never help sell your work. Plus, both mistakes go against Amazon's quality guidelines. So, don't be in a hurry to publish. Take the time to edit your work and create a great cover—or better yet, get a pro involved. You can find budget-friendly freelance editors and cover designers who specialize in e-books on Fiverr. These seasoned experts are familiar with Amazon's quality guidelines and will give your work the professional polish it deserves. The Bottom Line Learning how to sell books on Amazon Kindle Direct Publishing is simple and complicated at the same time. Once your book is written and saved as a Kindle format, signing up for Amazon KDP and listing your book to sell on Amazon is simple—you really have just a few bits of information to enter and decisions to make. Once your book listing is live on Amazon is when the real work begins—marketing your title and author brand. Amazon gives you many tools for this: a free Author Page, KDP Select's many promotional opportunities, and paid ads. You can also market your work beyond Amazon's borders via other e-book marketplaces, press releases, online book clubs and collaboratives, and your own website, email, and social media outlets. Are you working on an e-book to publish on Amazon or do you already have some titles listed? We'd love to hear about the e-book creation platforms and marketing tools you use to get the job done in the comments below.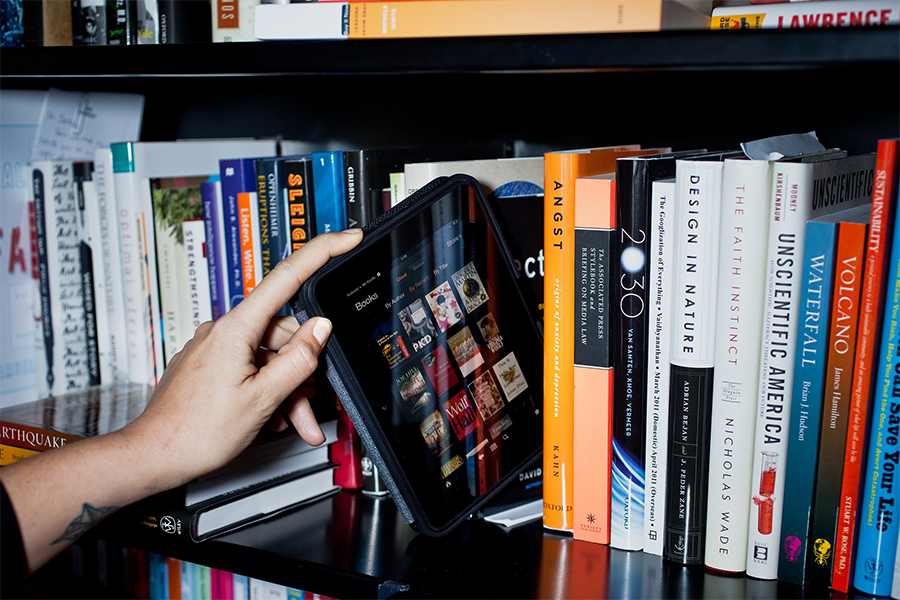 August 26, 2018
How to Create & Save an e-Book in Kindle Format
A Kindle is Amazon's proprietary e-reader, which displays e-books saved in Kindle format. To sell e-books on Amazon or read non-Amazon documents on a Kindle, you need to save them as Kindle format .mobi files. We'll show you how to create, save, and convert e-books and documents as .mobi files using free online tools. 3 Ways to Create & Save e-Books in Kindle Format There are three primary ways to create or save e-books in Kindle book format, and the best method for you depends on your intended use. Authors writing e-books generally have different Kindle formatting needs than readers who want to read e-books that didn't come from Amazon on their Kindle device. Whatever your reason for creating a Kindle e-book, here's a quick look at three ways you can get the job done: e-Book creation software: Best for authors who are developing a manuscript from scratch and want to save it in Kindle format to publish their e-book on Amazon Amazon Kindle Direct Publishing (KDP) tools: Best for authors who write in a word processing program like Microsoft Word and want to sell e-books on Amazon KDP Kindle Book format file converters: Best for Kindle owners who want to read documents or e-books that didn't come from Amazon on their Kindle Here's a closer look at each of these options, along with some different tools that you can use to create, save or convert your documents or e-books into Kindle format. 1. Use e-Book Creation Software — for Authors e-Book creation software are word processing programs specifically designed to help writers write. You can organize, write and save manuscripts quickly in Kindle book format as well as in other e-book and print-ready files using them. e-Book creation tools are end-to-end systems that streamline the entire process, plus make handling challenging tasks like inserting images or tracking changes and revisions quick and easy. There are several e-book creation programs on the market, but three stand out as favorite tools among e-book authors. They are: Reedsy Online e-Book Creator Cost: Free Platform: Online cloud-based and mobile-friendly Reedsy is a free e-book creation tool that combines word processing, book design and e-book file export within a seamless cloud-based, mobile-friendly system. Using Reedsy, you can type your book content directly into its easy-to-use interface or copy and paste book content from Google Docs or other word processing programs. You can also organize your manuscript into parts and chapters and add images and a cover. When ready to publish, Reedsy exports an .ePub file, which Amazon automatically converts to Kindle format for you when you upload your e-book to KDP. We used Reedsy to turn our content into an e-book to list on Amazon and on other book distribution websites. It was simple, fast and best of all — free. Scrivener e-Book Creation Software for PC and Mac Cost: $45 desktop software plus $20 for optional mobile app Platforms: Mac, PC, mobile app, iPhone and iPad Scrivener provides a ton of writing and manuscript development features for a relatively low price. It's not free, but it's full of organizational tools including chapters and parts, image management, story outlines, storyboarding, research section and built-in e-book formatting tools. Like Reedsy, Scrivener exports documents in .ePub files that Amazon converts to Kindle format for you automatically when you upload your book to sell on Amazon KDP. Vellum e-Book Creation Software for Mac Cost: $199 for e-book version Platforms: Mac, iPhone and iPad Writers who use Macs can use the popular Vellum book creation software, which has a lot of fans because of its formatting and export options. Like Scrivener, Vellum combines word processing, book layout, chapter and part organization, research documentation and export features in one complete package. At $199, it's rather pricey but delivers serious e-book creation tools for authors using Macs. Unlike Reedsy and Scrivener, Vellum exports files in .mobi Kindle book format, which upload to Amazon KDP without any conversion. 2. Use Free Kindle Create from Amazon KDP — for Authors Amazon KDP gives authors a variety of free Kindle format e-book tools. These are easy to find within your KDP author dashboard: The most widely used is Kindle Create, which is Amazon's own e-book formatting and conversion tool. Kindle Create is free downloadable software for PC or Mac — it's not a cloud-based tool like Reedsy. Kindle Create lets you import your manuscript's word processing file and convert it to Kindle format. Unlike the e-book creation tools listed above, Kindle Create isn't a from-scratch writing tool. You start with your e-book already formatted in a word processing file, like a .doc, .docx or .pdf for image-heavy works. Its two main drawbacks are that Kindle Create is downloadable software that doesn't work with Chromebooks or mobile devices. Plus, it doesn't export .ePub format files that you need to sell books on other marketplaces like Smashwords or Draft2Digital. It's specifically geared for Kindle format e-books to sell on Amazon KDP. 3. Use an e-Book File Conversion Tool — for Readers & Authors Only e-books in Amazon's proprietary file format can be viewed on Kindle devices. However, that doesn't limit you to selling or purchasing Kindle format e-books exclusively through Amazon. Using file conversion tools, you can convert various document and e-book files into Kindle book format. This is useful for both: Readers who want to convert existing e-books files not it Kindle format into .mobi files that can be read on Kindle readers Writers or businesses that want to convert various word processing documents into Kindle format to distribute on Amazon, on your own website or free e-book and library sites Whatever your reason for converting files to Kindle book format — wider distribution or personal reading — here are two conversion tools to try: Convertio Free File Converter Cost: Free Platforms: Online cloud-based Convertio is a free online file conversion tool that converts various document and e-book files into Kindle format .mobi files, plus many others. It's very easy to use and lightning fast. Once converted, you can download your Kindle book format files to your computer and upload to your website, share via marketing outlets or save to your Kindle via a USB connection or by emailing the file to your Kindle device. Calibre File Conversion Software Cost: Free Platforms: Desktop, Mac, PC, Linux, and Mobile Calibre is free open source software used by e-book authors who need to convert manuscripts into Kindle book format and by readers looking to save e-book files to Kindle and other formats. Calibre is a very popular and free Kindle book format file converting tools, but it has quite a learning curve and an archaic interface compared to the modern e-book conversion options available. However, Calibre does have a large following among authors and voracious readers since it offers many specialized conversion features. To Recap There are numerous tools you can use to save an e-book in Kindle format. For simple file conversions for reading or distribution, Convertio is the easiest free option we've found. However, if you're creating an e-book from scratch, you can spend days exploring, downloading and trying out different e-book writing and Kindle formatting tools. To save you the time and trouble of trial and error, we've uncovered the simplest and most economical way to create and save an e-book in Kindle format. Best of all, our solution uses free online tools that work on any computer or mobile device. The Easiest Ways to Create & Save an e-Book in Kindle Format Here are some foolproof — and completely free — ways that anyone can create and save e-books and documents in Kindle format. Whether you're starting from scratch or have a finished manuscript, the solution outlined below will help you produce a finished e-book in Kindle format in no time. Did we mention every tool below is free? Starting from Scratch? Write Your e-Book in Reedsy or Google Docs You certainly can write your e-book in whichever writing tool you're most comfortable using. However, if you don't have a preference, both Google Docs and Reedsy are free, cloud-based, mobile-friendly, and very simple to use. If you already have your manuscript completed, you can skip to the next section to see how to turn it into an e-book ready for publishing. However, if not, here's why and when we recommend using Reedsy or Google Docs for the writing stage. When to Use Reedsy to Write an e-Book If you're writing a document specifically for e-book use, then you can write your work straight into Reedsy. Its interface is simple, clean and distraction-free, and it takes about five minutes to figure out. Reedsy even has a help sidebar if you run into questions, along with a chat feature. It also has both writing and editing modes, so you can protect your work if you use an editor to perfect your work, like the budget-friendly editing freelancers you can hire on Fiverr. When to Use Google Docs to Write an e-Book If you'll be using your content for many purposes, such as an e-book, blog post and .pdf white paper, writing it in Google Docs gives you plenty of formatting, commenting and team collaboration options. Google Docs is Google's free cloud-based word processing software, and it's a great content generation tool for both individual writers and content teams. Google Docs is simple to use, saves automatically, creates outlines, tracks versions and lets you share a document with editors or collaborators easily. You can also use its built-in headers to organize your document and create a table of contents for your e-book quickly. Manuscript Complete? Format Your e-Book in Reedsy If you used Reedsy to write your e-book, this step is already complete since Reedsy formats your e-book as you write. However, if you wrote your manuscript in Google Docs or another word processing program like Microsoft Word, you can copy and paste it into Reedsy, chapter-by-chapter, to format your e-book. As shown above, we copied and pasted a 7,000-word, eight-chapter document from Google Docs into Reedsy in less than five minutes and with perfect results. Our headers, images, bullets, links and line formatting all flowed in unchanged. If you're a writer looking for a fast way to write, format and publish an e-book in Kindle format, Reedsy delivers an outstanding solution. Note: Reedsy doesn't have an import tool, although they say that feature is coming. Right now, copy-and-paste is the only way to move an outside document into Reedsy. However, we found it to be quick, easy and completely accurate in formatting. Ready to Publish? Export Your e-Book from Reedsy After your e-book is complete, edited and the cover art is uploaded and entered your front and back matter, you're ready for your last step, which is export your e-book file. Like everything else in Reedsy, exporting your e-book file is incredibly simple. Hit Export from the export screen. However, there's one thing to note: Reedsy exports an .ePub file. It does not directly export the Kindle format .mobi file. The reason is that Amazon KDP accepts .ePub files and automatically converts them to Kindle format when you upload your book to sell on Amazon: Because Amazon auto-converts e-book files into Kindle format, Reedsy — as well as Scrivener and most other e-book creator tools — export the .ePub file and lets Amazon handle the conversion. We've found the results to be perfect as you can see in the Kindle preview of our Reedsy-created .ePub file that we uploaded to Amazon: Not Planning to Sell Your e-Book on Amazon? Of course, you can create an e-book using the steps above and save it in Kindle format without uploading it to Amazon. Just use the Convertio file converter covered above. To do this, download your completed .ePub file to your computer from Reedsy: Then, upload it to Convertio to save it as a Kindle format .mobi file. You can then upload your Kindle format e-book to your business or author website or share it in email and social media marketing for clients or readers to save and enjoy on their Kindle devices. The Bottom Line People use Kindle format e-book files for different reasons. Authors use it to sell e-books on Amazon KDP or to distribute Kindle-friendly e-books outside of Amazon's Kindle sales system. Businesses can distribute e-books and presentations in Kindle format as marketing tools. Readers can convert nonAmazon e-book files and other documents into Kindle format to read them on their Kindle device. There are plenty of ways to save an e-book in Kindle format for all of these reasons, but some tools are more accessible and simpler to use than others. The easiest end-to-end tool for e-book authors is Reedsy — it's a free, cloud-based, mobile-friendly interface delivers everything an e-book writer needs. However, Amazon KDP Kindle Creator helps authors convert most word processing documents with ease. For basic e-book file conversions, Convertio's free Kindle file converter is hard to beat. What do you use Kindle format files for? Do sell e-books on Amazon KDP or need to distribute Kindle-friendly business documents outside of Amazon's system? Are you converting e-book files to Kindle format to streamline your reading library? We'd love to hear what you use Kindle format e-books for and how you handle your conversions in the comments below.
Discover more resources
for your business