Business Insurance
Finance
Kimberlee Leonard specializes in finance and business insurance and has over 20 years of experience between being a financial consultant, insurance agency owner, and owner of a content marketing agency. Kimberlee's expertise has been featured in articles from a wide range of print and digital publications like The Latest, and The Houston Chronicle. In her free time, Kimberlee likes to enjoy the Hawaiian tradewinds with her dog Arky, and soaking in the island of Oahu with her son. She is also the author of several children's books.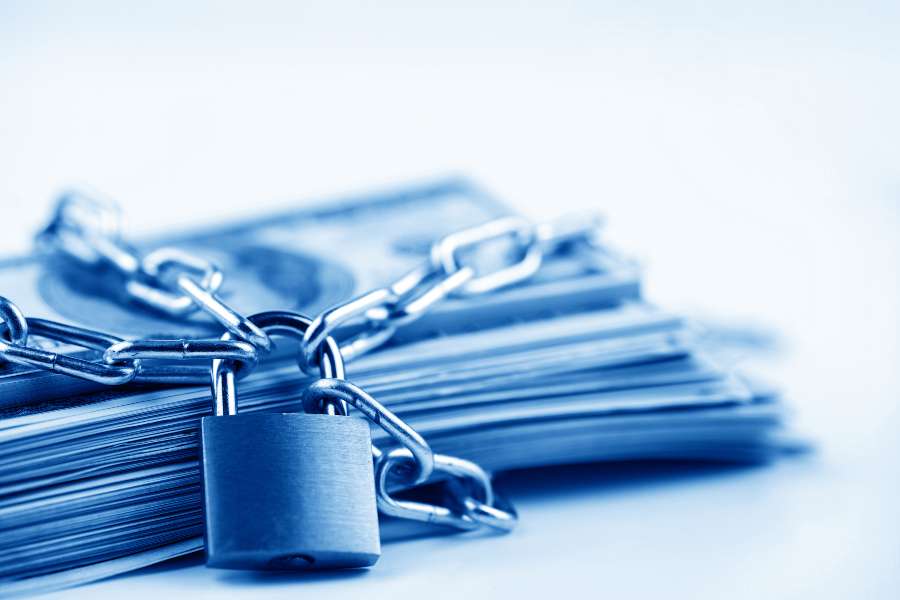 July 23, 2021
6 General Liability Limits Every Business Owner Should Know
Every commercial general liability insurance policy has defined limits set forth in the policy and on the declarations page. Understanding these limits is important for making sure that you have enough coverage in any given area and are adequately insured against risk. Here's a look at the six defined liability limits in a general liability policy. 1. General Aggregate The general aggregate limit is the maximum amount that an insurance policy will pay for claims during a covered period of time. The general aggregate limit applies to: Coverage A: Bodily injury or property damage Coverage B: Personal and advertising injury Coverage C: Medical payments The general aggregate limit applies to one large claim or a series of smaller claims tallying up to the limit. Once all claims in the policy term meet the aggregate limit, no other funds will be paid by the insurance carrier for claims—any resulting claims are the responsibility of the business. This limit does not apply to claims arising from products-completed operation hazards, which often has its own separate limit. General Aggregate Example Assume that you have an insurance policy with $1 million in each occurrence limit and a $2 million general aggregate limit. Imagine that you have three claims in the year, each for $800,000. That's a total of $2.4 million in claims. If your aggregate limit is only $2 million, you will be liable for the additional $400,000 should the claimant win their case. 2. Per Occurrence There is a maximum amount that an insurance carrier will pay for any one claim. This is known as the per-occurrence limit and is spelled out on the declarations page of your insurance policy. The per-occurrence limit is often half of the general aggregate limit. This means that if the general aggregate limit is $2 million, the per-occurrence limit may be $1 million. Every insurance carrier and policy is different, so be sure to understand what your policy sets as the limit. There are times that the per-occurrence limit is equal to the aggregate limit, restricting the number of covered incidents that a policy will pay on greatly. The per-occurrence limit will reduce the amount of the aggregate limit by the claim amount whenever there is a loss. Per Occurrence Example Assume you have a policy with a $1 million per-occurrence limit and a $2 million general aggregate limit. If there is a claim valued at $1.1 million, the insurance would pay the $1 million based on the occurrence, the business is likely liable for the difference, and the aggregate for the policy term drops from $2 million to $1 million because of the amount used. 3. Product-completed Operations The product-completed operations limit sets the maximum amount that will be paid based on liabilities from work completed or made products. For this coverage limit to be triggered, the loss must occur away from the business operations. This limit does not affect the general aggregate limit and stands on its own. So, it is possible to have claims meeting the general aggregate limit plus a product-completed operations limit on top of that. Product-completed Operations Example Imagine that a general contractor has a general liability policy that has a $2 million general aggregate limit, plus $1 million for product-completed operations. If a staircase that the contractor built fails, leading to $800,000 in injuries for the event, the product-completed operations limit would cover this with $200,000 in claims to spare. The general aggregate limit would remain at $2 million, being unaffected by this claim. 4. Personal & Advertising Injury Personal and advertising injury refers to things like libel or slander that someone accuses you of. This coverage has its own occurrence limit not affected by the general per-occurrence limit. The personal and advertising injury limit applies to each affected claimant, not the entire occurrence. So, if more than one person was deemed injured from an incident, each person would be able to receive compensation based on the limit for this coverage. However, it does diminish the general aggregate limit when a claim is made. Personal & Advertising Injury Example Your general liability policy has an aggregate limit of $2 million with a personal and advertising injury limit of $500,000. On a Facebook post, you say something about a competitor's services, and the comment goes viral. The competitor loses business because of the post and claims that your assertion is wrong, and your business is sued for libel for $300,000. The personal and advertising injury limit pays to defend you in this claim, and the aggregate limit goes down by $300,000 for the year. 5. Damage to Premises Rented to You Many business owners rent commercial space and are required to obtain liability insurance. Often, this coverage requirement is a minimum of $1 million per event, with each event counting toward the general aggregate. It is not the same as the per-occurrence limit, although these two often have matching limits of $1 million. This coverage limit is triggered when there is damage incurred. Damage is often incurred by fire, but claims for vandalism, burst pipes, and other perils resulting in damage to the leased building are covered. Damage to Premises Rented to You Example Assume you have a policy with a $2 million general aggregate and $1 million for coverage limits on damage to premises rented to you. There is a small fire that erupts when a microwave catches fire in the break room. The sprinklers go off, and the fire department arrives to make sure the fire is out. While your contents are covered by a business property policy, the damage to the walls, floor, and ceiling are paid for by the coverage for damage to premises rented to you. If this amount is $300,000, then you reduce the annual aggregate amount to $1.7 million. 6. Medical Expense This is considered no-fault insurance and covers medical bills and first aid to those who obtain bodily injury while on-premises. It covers reasonable expenses subject to the medical expenses limit on the policy. When a claim occurs, the aggregate limit is diminished by the claim amount. Medical Expense Example Assume that you have a general aggregate limit of $2 million with a medical expense limit of $1 million. An elderly man slips and falls in your establishment and requires an ambulance as he has broken his hip. Your insurance will pay the cost of the transportation plus any medical bills incurred from the fall up to the $1 million in the policy limit. The aggregate limit is reduced by the claim amount as well. Bottom Line Understanding when general liability insurance is required, and what the policy limits are, helps you make sure that you are properly protected against various risks. Review the coverage with your insurance agent, to ensure you have the proper amount of insurance coverage and increase it where you think you have the most exposure. Remember that when a claim exceeds the limits, your business and you could be held responsible for the difference.
Discover more resources
for your business