To become a licensed appraiser or to renew or upgrade your license, you must complete real estate appraiser training. High-quality online real estate appraisal courses should include comprehensive practice tests, customer support, learning formats, course availability, and a user-friendly platform—all at affordable pricing. We researched dozens of real estate appraisal courses online based on budget, location, learning styles, and reviews to help you pass your real estate appraiser exam and have a successful career in this industry.
Best Real Estate Appraisal Courses Online at a Glance
McKissock Learning

Overall Score: 4.83 out of 5

12 months course access
Career assistance
Refund guarantee

Hondros College

Overall Score: 4.75 out of 5

12 months course access
Extensive exam prep
30-day money-back guarantee

Appraisal Institute

Overall Score: 4.44 out of 5

90 days course access
Networking opportunities
Business services and discounts

Van Education Center

Overall Score: 3.53 out of 5

6 months course access
5-day free trial
Flexible online courses

Appraiser eLearning

Overall Score: 3.44 out of 5

Unlimited course access
Recorded training webinars
Specialized training courses

360training

Overall Score: 2.78 out of 5

12 months course access
User-friendly platform
Multichannel customer support
Things you need to know before enrolling for your real estate appraisal education: Along with education requirements, there are additional steps to completing your appraisal licensure. Check out our step-by-step guide to becoming a real estate appraiser to help you get started.
To find out which online appraisal school will best suit your needs and education, take this quick quiz:
Which best real estate appraisal courses online provider is right for you?
Best for Course Variety & Availability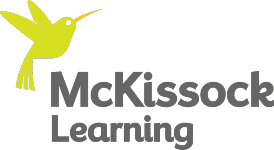 Pros
Courses are available in every state
Provides multiple package options
Membership offers extensive resources like printed course textbooks
Cons
Customer support is not accessible 24/7
Courses are in the expensive range
No interactive study groups, 1:1 coaching and training, or a mobile app
Our Expert Opinion on McKissock Learning
McKissock Learning is the only online real estate appraisal course provider on our list offering appraisal classes and CE courses in all 50 states. Its platform features high-quality coursework, a user-friendly dashboard, and a valuable annual membership option. The school's appraisal course content is up to date and aligned with industry trends. Its instructors also have years of real-world experience and are highly knowledgeable. However, McKissock could improve by providing students with a pass guarantee and a mobile app.
Accreditation: Association of Real Estate License Law Officials (ARELLO), International Distance Education Certification Center (IDECC), and approved by each state's governing board
Instructor assistance: If students have questions or need additional assistance, they can reach their instructors via email.
Career resources: Access additional downloads, videos, learning aids, checklists, and articles with membership or through its Career Hub.
Instructor-led Q&A live sessions: Talk to an expert weekly in the one-hour, instructor-led Q&A sessions. This feature allows instructors to fill in any gaps and provide deeper insights.
Most McKissock Learning's appraiser trainees enjoyed their online experience as it was more streamlined and allowed them to log in to classes at their freedom. Students also enjoyed the accessibility of information from online platforms. As a result, it received an excellent rating of 4.5 out of 5.
Although McKissock provides extensive resources, course options, and positive customer reviews, if you'd like to integrate further into the appraiser community for expert advice and mentorship, consider the membership options at the Appraisal Institute.
Prelicensing: $29 to $2,820
Upgrade – Residential: $29 to $2,340
Upgrade – General: $29 to $3,309
CE: $29 to $850
Exam prep: $199
Best for Networking Opportunities

Pros
Payment plans
Extensive exam prep
User-friendly interface
Cons
No interactive study groups
Limited hours for customer service
Courses are not available in all states
Our Expert Opinion on Hondros College
In collaboration with McKissock Learning, Hondros College offers online real estate appraiser training. It provides after-hours parties, conferences, and job club gatherings to support recent real estate industry entrants in forming and gaining contacts. Hondros College also has a vast network of brokerages, including C.G. Boyce Real Estate Co., Carrington Real Estate Services, and Cutler Real Estate. The school can improve its education by giving students interactive study groups and 1:1 coaching and training.
Accreditation: Ohio Real Estate Commission (OREC)
Instructors: Knowledge and experienced appraisers develop and teach all appraisal courses.
Accessibility: Students have 24/7 access to appraisal courses online at their own pace on any device.
CE courses: Enables students to complete their CE real estate appraisal courses online in one of three ways: as single courses, prebuilt course packages, or an Unlimited Learning Membership.
Hondros College Alumni Association: Provides graduates with information, products, and services to improve their work and be as productive and successful as possible.
Hondros College garnered a high customer review rating of 4.5 out of 5 from over 300 students. Most students from Hondros College state that the courses are easy to complete online and have helped them pass the exam on the first try. Aside from these, several students are happy with its comprehensive course selection and flexible scheduling options.
However, its courses are only available in some states and only offer exam prep through a partnership with CompuCram. Also, some students are frustrated with customer service and limited location education availability. For more geographically available courses with accessible customer support, try McKissock Learning.
Prelicensing: $29 to $2,820
Upgrade – Residential: $29 to $2,340
Upgrade – General: $29 to $3,309
CE: $29 to $850
Exam prep: $199
Best Post-licensing & Professional Development Resources

Pros
Variety of learning formats
Mobile app
Interactive study groups
Cons
Lacks CE and exam prep courses
Doesn't offer pass guarantee or 1:1 coaching and training
No 24/7 or live chat customer service
Our Expert Opinion on Appraisal Institute
Appraisal Institute (AI) provides resources like qualifying courses, license upgrade courses, and CE credits to real estate appraisal professionals. Since AI is an organization, its packages are offered as memberships, including discounts on appraiser training courses. AI professionals can access various perks like the Lum Library, insurance plans, networking opportunities, leadership development, and business tools. But, it could improve by providing longer course access and a pass guarantee.
Accreditation: National Association of State Boards of Accountancy (NASBA)
Insurance programs: Provides insurance programs, like LIA Administrators and Insurance Services and AI Insurance Trust, offering comprehensive insurance solutions designed to keep your finances safe throughout every stage of your personal and professional life.
Green building resources: Variety of resources, such as downloadables, seminars, webinars, and courses centered around the valuation of sustainable properties.
Scholarships: The Appraisal Institute Education & Relief Foundation (AIERF) offers a variety of scholarships, including the AIERF College Scholarship and AIERF AI Course Scholarship.
Publications: AI has many publications, such as books, e-books, appraisal journals, and valuation magazines, to help students be updated about the pressing current issues.
Students and members note that the Appraisal Institute provides incredible instructors, flexible class hours, helpful career services, and a positive educational environment. These features gave the organization a 4.7 out of 5 customer review rating.
Membership benefits from various topic-specific courses make the Appraisal Institute an excellent option for appraisers who want to grow their careers via professional resources. However, try Hondros College if you need a school with more extensive prelicensing education options.
Prelicensing: $816
Upgrade – Residential: $1,275
Upgrade – General: $1,011.50
Best Self-paced Learning Platform

Pros
Online Q&A with instructors
Engaging video lessons
User-friendly interface
Cons
Prelicensing is only available in seven states
Lacks license upgrade and exam prep courses
No livestream or webinar learning formats
Our Expert Opinion on Van Education Center
Van Education Center (VanEd) provides fun and engaging online self-paced courses, allowing you to take your courses from the convenience of your home or workplace. Also, VanEd includes interactive elements like quizzes, exams, and exercises in every course. These exercises allow you to practice specific skills, add to your knowledge, and make the class more enjoyable. However, the school should offer live webinar classes to cater to learners wanting more real-time interaction with their instructors.
Accreditation: Appraisal Foundation's Appraisal Qualifications Board (AQB), IDECC, and State Appraisal Boards
Instructors: All VanEd instructors are licensed, practicing appraisers with years of experience. VanEd allows students to communicate via online Q&A, email, and phone with their instructors.
Veteran discount program: VanEd offers all veterans, active-duty military personnel, and their partners 40% off on any real estate license course or package and 20% off on any continuing education course or package.
Flexible payment options: VanEd offers students three payment options when purchasing course packages. You can pay in full or make two or three separate monthly payments.
VanEd blog: It contains valuable information about the real estate industry, including industry news, career tips, how-to's, and business practices.
Van Education Center's excellent customer reviews of 4.34 out of 5 overwhelmingly state how students love its courses for its affordability. In addition, the interactive exercises and quizzes helped students learn lessons easily, and the platform is intuitive and easy to navigate.
However, VanEd only directly offers real estate appraisal prelicensing courses in seven states. In addition, they only provide CE courses through partnerships with Calypso Continuing Education but offer an exclusive discount when using the partner school. If you would like to instead take continuing education and exam prep directly from your ideal provider, we recommend Appraiser eLearning or McKissock Learning.
Prelicensing: $249 to $665
CE: $44 to $400
Best for Continuing Education in Multiple Formats

Pros
Wide variety of CE course topics
Interactive study groups and refund guarantee
Affordable course pricing
Cons
Lacks prelicensing, license upgrade, and exam prep courses
Has limited customer support hours
No pass guarantee or course extension
Our Expert Opinion on Appraiser eLearning
Appraiser eLearning exclusively offers CE courses, which include unique classes like Learning Home Measurement, Sales Comparison Approach, and Appraiser Liability. The CE courses can be taken in online, self-paced, or live Zoom classes—available 24/7, anywhere, from any device. Appraiser eLearning also delivers free training and resources to its network of followers, like monthly webinars or weekly podcasts. However, its education services may improve by offering comprehensive appraiser online courses.
Accreditation: IDECC
Certifications: Offers appraisers various certifications and designations, such as the NAA Appraisal Review (AR) Certification Exam and Exam Prep and Earn Your Home Measurement Specialist Designation.
Recorded training webinars: Specialized webinars and virtual training sessions about various topics, including "How to Excel for Appraisers," "Sensitivity Analysis Method," and "Depreciated Cost Analysis."
Live virtual classes: Pick a date that works for you and complete your CE requirements with one of its acclaimed instructors virtually from wherever you are.
Appraiser eLearning is the only provider on this list with a 5 out of 5 customer review rating. Appraisers mentioned that they enjoyed the recorded class material for an online course and appreciated the instructors' professionalism and expertise.
Unfortunately, Appraiser eLearning doesn't offer prelicensing or exam prep courses, so consider McKissock Learning or Hondros College for your required real estate appraiser prelicensing training or for help preparing to pass your exam.
Most Affordable Individual CE Courses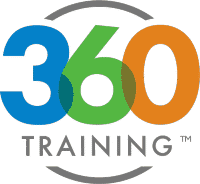 Pros
Engaging course content
Refund guarantee
12 months of course access
Cons
No livestream or on-demand video learning formats
No career assistance or 1:1 coaching and training
Only offers CE courses
Our Expert Opinion on 360training
360training allows current real estate appraisers to complete continuing education requirements simply and affordably, costing $29 to $30. All its courses are online and self-paced, which lets students access the course content anytime, anywhere. Additionally, it boasts a user-friendly learning management software (LMS) to produce an engaging and effective online learning environment for every student. However, 360training should provide livestream or on-demand video learning formats to enhance its teaching method.
Accreditation: ARELLO, IDECC, and International Accreditors for Continuing Education and Training (IACET)
Learning management software (LMS): Course tracking and a side navigation menu, allowing easy navigation and automatically saving your progress as you go.
Agent campus education blogs and career resources: Free real estate blogs, various resources covering other industries, state guides, and video content.
Refund policy: 360training's refund policy is limited. You have only 72 hours from the purchase date to request a refund.
Customer support: 360training provides email, live chat, phone, and a FAQ (frequently asked questions) knowledge base for support.
Most 360training reviews showed that students are satisfied with its easy-to-use platform, course flexibility, and the time chapter reviews test in every course. With this, 360training got a 4.5 out of 5 customer review rating.
However, if you need prelicensing, license upgrade, exam prep, or professional development courses, you might need something other than 360training. Try McKissock Learning or Hondros College's affordable and comprehensive real estate appraisal course options.
How We Evaluated the Best Real Estate Appraisal Courses Online
Requirements to become licensed as a real estate appraiser vary significantly between states, but at minimum, you must complete at least 75 hours of real estate appraisal courses online before starting fieldwork. Given your time and effort learning to become an appraiser, we evaluated the top real estate appraiser training schools to complete your required training.
Among all the real estate appraisal courses online, McKissock Learning emerged as the best option for real estate appraiser training. It offers self-paced and live online classes, individual courses, and a membership package to access professional resources and tools. Plus, they are available in all 50 states and have excellent customer ratings with hundreds of thousands of reviews.
To evaluate the best online real estate appraisal courses, we considered these criteria:
25%
Learning Styles/Course Features
20% of Overall Score
Pricing is based on the cost and availability of pre- and post-licensing, continuing education courses, and exam prep for each online institution.
15% of Overall Score
The availability of each level of education for different stages of appraiser licensure. This would include prelicensing, license upgrade, continuing education, and exam prep.
25% of Overall Score
Consists of various formatting and learning styles for each course to meet the specific needs of the student as well as ease of course accessibility.
15% of Overall Score
Extending services past licensure, such as coaching and training and career assistance. Also, whether the provider offers pass or refund guarantees for its courses.
10% of Overall Score
Based on customer feedback for each program, with particular attention given to reviews of the product and popularity of the provider, to certify the course meets user satisfaction.
10% of Overall Score
Expertise in the field and firsthand experience with the providers allow us to evaluate the standout features, value for the money, and ease of use for each school.
5% of Overall Score
We looked into the convenience and attainability of customer service for technical support and instructor assistance.
*Percentages of overall score