Real estate appraiser training teaches you how to determine the value of property according to state and national guidelines in preparation for the appraiser licensing exam. We considered dozens of online appraisal classes and picked the six best—including the best overall—based on pricing, geographic availability, format, and platform ease of use.
Top 6 Real Estate Appraiser Training Courses 2019
| Real Estate Appraiser Training Course | Best For |
| --- | --- |
| | (Best Overall) Prospective appraiser trainees & licensees wanting extensive geographic coverage and course offerings |
| | Appraiser management companies, brokerages & other companies that need group training |
| | Professionals who need prelicensing course packages under $600 |
| | Appraisal trainee test takers who need an affordable exam prep platform |
| | Aspiring & licensed appraisers who want to focus on post-licensing professional development resources |
| | Licensed appraisers who need to meet online continuing education requirements |
How We Evaluated Real Estate Appraisal Classes
Real estate professionals who want to get licensed as an appraiser trainee have to meet national and state-specific prelicensing requirements. What's more, appraiser trainees who want to upgrade to a licensed appraiser or certified appraiser need courses to meet additional education requirements. Given these needs, we evaluated appraiser training options based on price, course offerings, geographic availability, platform ease of use, and customer support.
To evaluate the best real estate appraiser training, we considered several criteria:
Pricing: Prelicensing courses are similar in every state, so one of the main differences between providers is the price, with providers ranging from $199 to $360 for the Uniform Standards of Professional Appraisal Practice (USPAP) 15-hour course.
Course availability: Real estate appraisal training platforms can provide a range of services but should always offer nationally required trainee qualifying courses, like the 15-hour USPAP course. Other course offerings include exam prep and continuing education courses.
Geographic availability: Appraisal licensing requirements vary by state and not all schools provide courses in every state. For our list, we chose schools that provide high-quality training for multiple states.
Course format: Generally, national real estate education providers only offer appraisal courses online. However, some schools feature in-person courses in select states. We considered both formats in our ranking.
Ease of use: The online schools on our list were included because they are easy to navigate and provide a user-friendly experience to students.
Customer support: Most online real estate schools can be contacted via phone, email, or live chat; to make our list, they all needed an accessible channel for customer service. We also contacted each school to evaluate the responsiveness of their support teams.
Based on our review of appraisal classes, we chose McKissock Learning as the best overall option. McKissock offers the most extensive geographic coverage, as well as a variety of courses that carry appraisers from prelicensing through continuing education.
Best Overall Real Estate Appraiser Training: McKissock Learning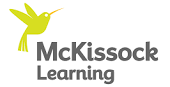 McKissock Learning is an online education company offering appraisal classes and continuing education courses in all 50 states for between $209.95 and $409.95. Not only is McKissock our top pick because of extensive geographic availability, but the platform features a variety of high-quality coursework, a user-friendly dashboard, and a valuable annual membership option, making it great for those seeking a robust course offering at a competitive price.
McKissock Learning Pricing
McKissock offers individual courses as well as membership packages with courses and advanced resources. Packages include Unlimited Learning for $1,299, Get Started for $1,599.95, and Advanced Pro for $2,199.95. The platform also provides individual courses, which cost $209.95 to $299.95 for 15-hour courses and $409.95 for 30-hour courses.
Individual pricing for courses required to become an appraiser trainee is as follows:
National USPAP Course: $299.95 (15 hours)
Basic Appraisal Principles: $409.95 (30 hours)
Basic Appraisal Procedures: $409.95 (30 hours)
McKissock also offers individual courses for upgrading your real estate appraiser trainee license to a certified real estate or general license and meeting continuing education requirements. Individual courses cost $209.95 for 15-hour courses and $409.95 for 30-hour courses. Students can also register for McKissock's annual membership, which gives users access to unlimited courses, professional development resources, and other premium features for $399 per year.
McKissock Learning Features
We chose McKissock as the best option overall because of the platform's wide geographic availability, growing body of coursework, and flexible purchasing options. Depending on the state, students can use McKissock to take all of their prelicensing and license upgrade courses and complete continuing education and professional development requirements.
Course Availability
McKissock offers over 40 appraisal courses and is rated the number-one appraisal school in the nation. Specifically, the school offers classes for getting an appraiser trainee license, upgrading to a certified residential or general real estate license, and meeting continuing education requirements. Not all courses are available in every state, but the platform is the most widely available option we considered, so check for availability in your state through their website.
Course Format
Appraisal classes at McKissock include a combination of live classes, webinars, and audio and video lectures. Students also have access to study checklists, reference guides, and other learning tools to help master course content. Finally, McKissock users can measure their performance by taking quizzes and get extra guidance in difficult subject areas by emailing instructors for one-on-one assistance.
Customer Support
McKissock features a dedicated appraisal customer support team that can be reached via phone or email. In addition, the school has an appraisal blog that features guides to appraisal tips, industry trends, and other resources. However, some McKissock students have found that the customer support can be unhelpful, especially when it comes to reporting credits to licensing agencies after a course is completed.
What McKissock Learning Is Missing
Unlike other options we considered, McKissock doesn't offer exam prep courses. However, the McKissock blog includes resources for meeting appraisal education requirements, preparing for the appraisal licensing exam, and completing licensing requirements in specific states. Other providers, like Hondros College and VanEd, offer a la carte exam prep courses if you feel like you need additional study resources.
What Users Think About McKissock Learning
Students who take appraisal classes with McKissock find the platform is a time-saving option that is easy to fit into a busy schedule. What's more, the courses are easy to navigate and feature high-quality instructors. In contrast, some users report that courses are too detailed and take longer to complete than credit hours indicate. For more details about what McKissock users think about the platform, visit our McKissock reviews page.
Where to Find McKissock Learning
McKissock Learning is our overall top choice for real estate appraiser training because of its wide geographic availability, range of course offerings, and excellent customer reviews. The platform is a great option for anyone who wants a user-friendly learning experience to meet licensing, upgrade, and continuing education needs. Click here to get started.

Mbition – Learn Real Estate is an online real estate education platform that offers both individual and group education. The school features a streamlined Learning Management System and specialization in group education. This makes it best for appraiser management companies, brokerages, and other businesses that want to provide licensing and continuing education courses to groups of employees.
Mbition – Learn Real Estate Pricing
Mbition – Learn Real Estate offers trainee packages for $899 (75 hours) and trainee plus licensed packages for $1,199 (150 hours). Individual USPAP courses cost $289; Basic Appraisal Principles and Basic Appraisal Procedures are $349 each. Professional development for licensed appraisers costs $199 (15 hours) while CE is $99 for seven hours and $189 for 14 hours.
Mbition – Learn Real Estate Features
Mbition – Learn Real Estate offers some of the most robust offerings available from the real estate appraiser training options we considered. Courses are available in most states and include everything from trainee qualifying requirements to license updates and continuing education. Mbition also specializes in group learning, so choose the platform if you need appraisal classes for several of your employees.
Course Availability
Mbition – Learn Real Estate offers courses for aspiring and experienced appraisers in all 50 states and the District of Columbia. Like McKissock, the types of available courses vary by state, but generally include new licensing and license update courses and continuing education. What's more, the platform offers specially formatted classes for groups, making it a great option for brokerages and other corporate clients.
Course Format
All of Mbition – Learn Real Estate's courses are available through the platform's interactive Learning Management System (LMS). Students have access to interactive tutorials, printed materials, and instructor feedback to help master course materials as efficiently as possible. The platform also measures mastery by requiring students to answer each question correctly twice and within a limited amount of time.
Customer Support
Current customers or those interested in enrolling can reach Mbition – Learn Real Estate via phone, email, and online chat. The online school also provides free webinars and a weekly newsletter that provides students a variety of free resources.
What Mbition – Learn Real Estate Is Missing
Mbition – Learn Real Estate is a great choice for appraisal companies, real estate brokerages, and other companies that need licensing classes for in-house appraisers. However, like McKissock, Mbition does not offer exam prep courses.
What Users Think About Mbition – Learn Real Estate
In general, Mbition – Learn Real Estate has excellent online reviews from its users. Specifically, students find the Learning Management System extremely convenient and easy to use. The courses are also extremely flexible and convenient, even for busy professionals. Some users do, however, find the platform to be expensive for individual users.
Where to Find Mbition – Learn Real Estate
Try Mbition – Learn Real Estate if you need appraisal classes for a group of students. The platform is widely available, offers numerous types of appraiser training courses, and has received high marks from its students. Click here to get started.
Visit Mbition – Learn Real Estate
Best for Low-cost Training Packages: Hondros College

Hondros College offers nationwide online real estate appraiser training in 40 states. In general, their complete coursework packages range from $595 to $799; this is less expensive than other provider packages and significantly cheaper than buying all required appraisal courses individually. Even at a lower price point, Hondros offers high-quality training and is a great option for real estate professionals on a budget.
Hondros College Pricing
Hondros College offers course packages from $595 to $799. The 15-hour USPAP course is available for $299 and the 30-hour Basic Appraisal Principles and Procedures courses are $399 each. Additional courses range in cost depending on the credit hours, with 15-hour courses costing $199. Exam prep courses cost $149 or $249, depending on the package.
Hondros College Features
Hondros College is a one-stop shop for real estate appraiser education, offering appraiser classes for prelicensing requirements, exam prep, and continuing education. Prelicensing courses are available in 40 states and are exclusively available online.
Course Availability
Hondros College generally offers prelicensing courses, exam prep, and continuing education. However, professionals in some states, like Florida, only have access to exam prep or other limited offerings. Hondros also features packages that include all of the courses you need to take the trainee exam. Package costs range from $595 to $799—less than other options we reviewed, but individual courses are more expensive than options like VanEd and Mbition.
Course Format
According to Hondros College's customer support team, the college offers in-person courses for some of their subject areas, but appraisal courses are presented online only. In addition, textbooks are not required for prelicensing or other appraisal classes, but printed resources are available through the school's bookstore. Hondros' user dashboard appears user-friendly and is similar to other options we considered.
Customer Support
As with other appraiser training providers, Hondros students can contact customer support via phone, email, and live chat. When we used the live chat function, it took a while to receive a response, but the assistant was able to answer our general questions about course availability. When we asked a question and the representative could not immediately answer, they offered to provide a complete response via phone or email.
What Hondros College Is Missing
Hondros College is only available in 40 states and, therefore, lacks the extensive and consistent geographic availability of course providers like McKissock and Mbition – Learn Real Estate. However, if Hondros' online classes are available in your state, the platform offers great value for prelicensing course packages, exam prep, and continuing education.
What Users Think About Hondros College
There aren't many reviews for Hondros College available online. However, reviews published on the Hondros College website reveal that students find instructors to be extremely informative and accessible. Students also appreciate the online format of the lectures, which makes it easy to fit the required courses into busy schedules.
Where to Find Hondros College
Hondros College offers more cost-effective course packages than many other appraisal schools on the market. This makes the school a great option for professionals who want to start an appraisal business but don't have room in their budget for startup costs.
Best for Affordable Exam Prep: VanEd

VanEd is an online real estate education provider that offers a variety of appraisal classes, including a $79 exam prep course. VanEd's exam prep stands out because of the low cost compared to other options. VanEd offers several appraiser classes, but we recommend choosing it if you want an affordable exam prep option only.
VanEd Pricing
In states where VanEd's appraiser classes are available, aspiring appraisers can take the USPAP 15-hour course, Real Estate Appraisal Principles, and Real Estate Appraisal Procedures for $850. Individual Principles and Procedures courses are also available for $355 each. VanEd's exam prep is $79, making it the most cost-effective option we found.
VanEd Features
In general, VanEd's real estate appraiser training options are not as robust as other options we considered. However, they do offer licensing coursework in some states—through a partnership with Mbition – Learn Real Estate—and are an affordable option for exam prep and professional development courses. Consider VanEd if you have already met the appraiser education requirements and want to take an appraiser trainee exam prep course for just $79.
Course Availability
VanEd provides prelicensing appraisal classes in every state through a partnership with Mbition – Learn Real Estate. The platform also offers affordable exam prep courses for the appraiser trainee exam and professional development courses covering regulations, reporting requirements, and other subjects.
The exam prep course costs $79—less than other test prep options we considered—and includes vocabulary review tools and a 900-question database to help users prepare for the final exam. Test takers can take an exam at the beginning of each subject area to assess their knowledge of the subject and establish a baseline for the unit. You will also get a statistical summary for each practice test you take so you know which subjects you need to study more.
Course Format
In general, VanEd presents course content through a combination of online lectures and e-books. Students can move through prelicensing courses at their own pace and can review their progress with quizzes, exams, and interactive activities, all of which provide feedback to ensure you fully understand the tested material. Likewise, their exam prep courses provide test takers with a variety of interactive tools, practice exams, and progress analysis tools.
Customer Support
VanEd users can contact the company via phone, email, or a live chat session. In addition, you can connect with VanEd through social media and keep up with relevant real estate appraisal industry news on their blog. In our experience, VanEd's live chat option is the most responsive; we received answers to our questions on this channel within minutes.
What VanEd Is Missing
In contrast to other providers we evaluated, VanEd does not offer licensing courses like the 15-hour USPAP. Instead, VanEd partners with Mbition – Learn Real Estate to offer licensing prep courses. This means VanEd is not an all-in-one option for aspiring appraisers who want to handle all of their appraisal classes in one place. However, VanEd is an excellent choice for professionals who have already taken the required courses and want low-cost exam prep.
What Users Think About VanEd
VanEd users find that the platform is extremely easy to navigate and effectively prepares professionals for the appraisal exam. Test takers also report that course instructors and customer service are accommodating and offer professional guidance. However, some users felt that the live seminars were not helpful and that technical difficulties plagued their experience with the website.
Where to Find VanEd
VanEd is a great option for test takers who have already completed the appraisal education requirements but want additional exam prep. In states where VanEd offers prelicensing courses, professionals can also take advantage of their low course prices and payment plans. Click here for a free five-day trial.

Appraisal Institute (AI) is a professional organization that provides resources, like job search tools, to real estate industry professionals. AI offers qualifying and license upgrade courses and continuing education credits to members and non-members, and provides a discount to members. Membership benefits and a variety of topic-specific courses make Appraisal Institute a great option for appraisers who want to grow their career via professional resources.
Appraisal Institute Pricing
Prelicensing courses range from $360 for the USPAP course to $459 each for Principles and Procedures classes. The seven-hour update course is available for $250 and professional development courses cost $200 for seven hours. AI members receive a discount on all individual courses and packages, but must pay a membership fee of $50 to $460.
Appraisal Institute Features
Appraisal Institute is unique because of the variety of prelicensing and professional development courses available online and in classrooms. Prelicensing courses follow an online, video-based format and are punctuated with quizzes to assess progress. Professional development programs and AI's membership option makes the organization a great option for those who want to develop their career.
Course Availability
In general, Appraisal Institute features courses for prelicensing, continuing education, and professional development. Many Appraisal Institute courses are offered in every state but some programs may not be as widely available. A complete list of course availability by state or course title is accessible on the AI website, along with information on how many credits each class is assigned by state.
Course Format
As with other appraisal training courses on the market, Appraisal Institute provides fairly standard live online and on-demand courses for prelicensing, professional development, and continuing education. The Institute also offers classroom-based learning in several states like California, Illinois, New York, and Kentucky. These classroom-based courses are available in several cities throughout each state and on numerous dates scheduled months in advance, making it easy to find a date and location that work for you.
Customer Support
AI has multiple phone numbers and email addresses dedicated to various forms of study-related customer support. For example, students can contact the general service center to get help with training during normal business hours via phone or email. There are also separate contact numbers for online students, classroom-based students, and continuing education students, as well as an instructor directory available to AI members.
What Appraisal Institute Is Missing
As a professional association, Appraisal Institute doesn't have the experience in online education that other established providers like McKissock have. However, because the organization specializes in real estate, AI has a unique perspective on appraiser licensing requirements that makes it a reliable option—especially for appraisers who want to focus on their professional development.
What Users Think About Appraisal Institute
Online reviews are limited for Appraisal Institute's appraisal education courses. However, reviews on the organization's Facebook page reveal that the education platform is extremely user-friendly and that classes are taught by qualified professionals. Some students report that customer service can be difficult to reach because of the association's centralized headquarters and limited staffing.
Where to Find Appraisal Institute
Appraisal Institute offers unique resources that are tailored around current and future real estate appraisers. In addition to offering ample online and in-person courses, AI boasts almost 18,000 members to help build your network. Click here to explore AI's professional development resources and find out how membership can help advance your career.

Appraiser eLearning is an online course provider that exclusively offers continuing education courses for licensed appraisers, including unique classes not available from other providers. The platform is only available in 29 states, but its affordable and dedicated continuing education courses make it great for appraisers in those states with ongoing license renewal requirements.
Appraiser eLearning Pricing
Appraiser eLearning's prices vary based on the number of credit hours in each course; credits cost between $16 and $24. Individual courses cost $69.95 for three credit hours, $74.95 for four hours, and $119.95 for seven hours. Appraiser eLearning charges $119.95 for seven-hour bundles and $229.95 for 14-hour bundles.
Appraiser eLearning Features
Appraiser eLearning offers online continuing education courses in 29 states, making it the least geographically available school on our list. However, because the platform specializes in continuing education and features a low-cost pricing structure, it's a great option for practicing appraisers who want to keep their license up to date.
Course Availability
Instead of course providers that primarily offer licensing courses and limited continuing education options, Appraiser eLearning specializes in continuing education. The platform currently offers seven individual courses, like Public Records and Square Footage. Appraisers can also purchase specialization packages like Home Measurement and Sales Comparison.
Course Format
Continuing education courses through Appraiser eLearning include video lectures, case studies, and written course materials. Lectures and other materials are prepared by industry professionals, and Appraiser eLearning provides details about each of their lecturers as part of each course description.
Customer Support
Appraiser eLearning customer support can be contacted by phone and email during normal business hours. They also offer a frequently asked questions (FAQ) section where users can troubleshoot problems without first contacting customer support. Unlike other options on our list, however, Appraiser eLearning does not have an online chat feature for users who need immediate assistance.
What Appraiser eLearning Is Missing
Appraiser eLearning services are limited to continuing education credits. For that reason, aspiring appraisers cannot take prelicensing or license upgrade courses through the platform. In addition, the platform is not available in all states. However, Appraiser eLearning is working to expand geographic availability of the product.
What Users Think About Appraiser eLearning
There are not many user reviews for Appraiser eLearning available online. However, the reviews provided on the Appraiser eLearning website reveal that students find the course videos extremely informative and easy to understand. What's more, those previously registered for Appraiser eLearning courses report that the case studies do an excellent job of providing context for real world appraisal problems.
Where to Find Appraiser eLearning
Appraiser eLearning is available in 29 states and is a great option if you're a licensed appraiser and need to meet continuing education requirements. Click here to see which continuing education courses are available in your state.
State-specific Appraisal Training & Requirements
In addition to nationwide real estate appraiser training providers, there are local appraisal training platforms that offer coursework to meet state-specific requirements. If you prefer to take a live, local course, check with your state's licensing board to choose an approved course provider. To help you choose appraisal classes, we evaluated local licensing requirements and course options in some of the larger states.
States where we evaluated licensing requirements include:
California
The California Bureau of Real Estate Appraisers website provides a summary of licensing requirements, as well as a list of approved appraisal education providers. In addition to the national options we evaluated, California appraisers have the option of taking local, in-person courses from dedicated real estate education schools like Affiliated Appraisers Workshop and learning institutions like Glendale Community College.
Florida
Aspiring appraiser trainees in Florida must take the 30-hour Basic Appraisal Principles course, the 30-hour Basic Appraisal Procedures course, and the 15-hour National USPAP Course or an equivalent. In addition, those wanting to earn an appraiser's license must take 25 hours of appraisal subject matter electives, including six hours of the Florida Laws and Rules. As in other states, additional coursework is required to obtain a certified appraiser license.
Florida prelicensing and license upgrade courses are offered through a variety of state-approved providers. Gold Coast Schools offers both online and classroom-based training courses for prelicensing and continuing education. To make it convenient, they offer courses at a variety of locations including West Palm Beach, Boca Raton, Tamarac, North Miami, and South Dade.
Illinois
To become an Illinois appraiser trainee, applicants must take the 60 hours of nationally required prelicensing courses as well as a six-hour Illinois Supervisor-Trainee course or three-hour AQB-Only Supervisor-Trainee Course and three-hour Illinois-Specific Supervisor-Trainee Course. Complete licensing requirements are available on the Illinois Department of Financial and Professional Regulation website.
If you're looking for an Illinois-specific appraiser training course, check out Appraisal Education Inc. They offer courses for Associate Real Estate Trainee Appraiser licensing, Certified Residential Real Estate Appraiser licensing, continuing education, and exam prep.
New York
Appraiser licenses in New York are regulated by the Department of State Division of Licensing Services. To obtain a real estate appraiser assistant license, applicants must take 150 hours of prelicensing education. In addition to registering for courses at many of the national real estate schools on this list, aspiring appraisers can take the requisite courses through the New York Real Estate Institute or another state-approved real estate education provider.
Bottom Line
To become an appraiser trainee and, eventually, a licensed real estate appraiser, it's necessary to take several online or in-person appraisal classes. The best schools are affordable; provide a wide range of courses for prelicensing, exam prep, and continuing education; and make it easy for real estate professionals to navigate.
Overall, McKissock Learning is the best option for real estate appraiser training courses. Not only is the platform available across the entire U.S., the school has a wide variety of courses and tens of thousands of positive reviews. Click here for more information on how McKissock can help you get an appraiser's license.