Working with an order fulfillment service can be key to growing your business. But not just any 3PL (third party logistics) company will do. In this article, we'll show you how to find the perfect fulfillment company based on your small business's specific needs. We'll also compare some of the top national fulfillment services (ShipBob, RedStag, and Fulfillment by Amazon) and show you what to expect in terms of fulfillment costs and fees.
Best General Fulfillment & 3PL Service: ShipBob

ShipBob is an emerging star in the fulfillment industry. ShipBob is aimed at giving small businesses a top-notch fulfillment service. ShipBob has some of the best rates, and low start-up costs. In addition to standard storage in their own warehouses, they also have a unique pick-up service (in New York City, Chicago, and now in Los Angeles) that enables you to keep your inventory closer at hand.
They also have filled the niche of batch fulfillment for those companies fulfilling projects successfully funded on websites like Kickstarter resulting in an affordable way to fulfill an unusually high number of orders at once.
Best Custom-Tailored Fulfillment and 3PL Service: FulfillmentCompanies.net

As you'll quickly find out, finding an order fulfillment company company to work with is a lot like picking a business partner. After all, they'll be handling all your logistics. A fulfillment company that's great at fulfilling orders within the US for a trophy company might not be the right fit for a company shipping jams around the world. In other words, there can be a lot of complexities each party needs to consider before deciding to work together.
This is why we recommend speaking with FulfillmentCompanies.net. They're not a fulfillment company – they're a fulfillment matchmaker. Based on your specific needs, they'll match you with one of their 500 national and regional fulfillment companies. It's completely free to use and can all be done online by filling out a survey.
Visit FulfillmentCompanies.net
Best Fulfillment and 3PL for Heavy or Valuable Goods: RedStag


RedStag is our recommended provider when shipping items over 5 pounds (like bowling balls), expensive but fragile goods (like luxury watches), or items that require some light assembly or customization prior to delivery.
They have negotiated a great deal with FedEx that allows them to ship heavy items at significant discount, a strict quality control process which prevents goods from being damaged before being delivered, and affordable hourly rates for light assembly.
Best Fulfillment Service When Selling on Amazon: Fulfillment by Amazon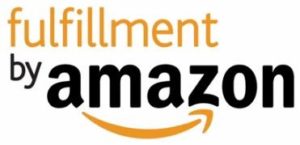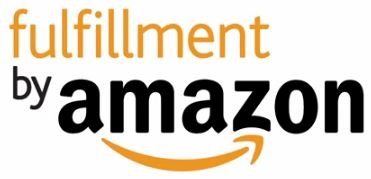 The primary appeal of selling on Amazon to retailers is gaining access to their vast customer base. If your small business takes the plunge and begins selling on Amazon's marketplace, using Fulfillment by Amazon (FBA) is a no-brainer.
While you'll have to pay the relatively steep referral fees that Amazon takes from every sale, the cost of fulfillment is deeply discounted for Amazon sellers. Not only that, but your products become eligible for Amazon Prime and free shipping. You can read more about FBA here.
How To Evaluate Fulfillment Services & In Depth Comparison
Whether you're interested in working with ShipBob, RedStag Fulfillment, or using the matchmaking service at FulfillmentCompanies.net, it's important to understand the basic elements to any fulfillment service. If you're looking for a basic introduction to what fulfillment services are, read our article here. If you know the services of a fulfillment company are right for your business and are ready to delve deeper, let's continue.
Once you've determined you could benefit from the logistical expertise of a fulfillment company, there are a few questions you'll want to get answered:  
What do they charge for? And how much do they charge?

Do they specialize in helping businesses like yours?

What minimum requirements will your business have to meet in order to work with them?
Answering these basic questions will help you find the best partner possible, ensure your invoices do not exceed your budget, and ultimately improve your negotiating position. Here's what you need to know about each.
Consideration #1: Fulfillment Company and 3PL Pricing
In general, there are four primary costs that you'll see throughout the fulfillment industry:
Receiving

Storage

Pick and Pack

Shipping
Fee Type
Avg. Amount
Description
Receiving Fees
$15 - $35 per pallet
The cost of receiving, unloading, sorting, and storing your products in the warehouse.
Storage Fees
$15 - $40 a month per pallet
The cost of keeping your goods in their warehouse. Goods will be stored in palletized form in longer-term areas and a smaller number as individual products in a pick (prep) area.
Pick and Pack Fees
$0 - $3 per package
The charge for warehouse employees to select and package your products according to the customer orders.
Shipping Fees
Up to 50% off standard rates
Inbound: The cost of shipping your inventory to your fulfillment company.
Outbound: The cost of shipping your customers' orders.
How You're Charged Can Vary Widely
Fulfillment companies (3PL's) don't have industry-wide uniformity when it comes to costs. In fact, how a company will charge you can make a huge difference in whether they're the right company for your business.
Here are a few ways charges can vary for each of the four primary costs in fulfillment:
| Fee Type | Charge Variations |
| --- | --- |
| Receiving Fees | By pallet; by full-truckload (FTL); by less-than-truckload (LTL); by tracking order; by container; by parcel; etc. |
| Storage Fees | By pallet, ½ pallet, or ¼ pallet; by bin; by cubed-foot; by duration; by season; by SKU; etc. |
| Pick and Pack Fees | By item; by order; by weight / dimension; etc. |
| Shipping Fees | By weight; by dimensional weight; discounted vs. standard; etc. |
Asking the right questions before committing to a fulfillment company is critical. Take a look below to see how some of the variations in how our top fulfillment companies charge can make a big difference in the eventual invoice.
ShipBob

RedStag

Fulfillment by Amazon

Receiving
$35 per order
$13.25 per pallet
N/A
Storing
Pallet: $40 per month
Bin: $5 per month
Pallet: $15/month
½ Pallet: $7.50/month
¼ Pallet: $3.75/month
Pickable Shelf Location: $1.25 per month
Cubic Foot: 43¢ - 72¢ per month
Pick and Pack
$0
$2.55 per item
(+ 30¢ for each additional item per order)
$1.06 - $10.53
Inbound & Outbound Shipping
You pick: ShipBob's rate (best rate from multiple carriers), supplier's rate, or your own rate.
IB: Not uncommon to receive some discount, but not standardized.
OB: Discounted up to 45% off FedEx's standard rates.
~41¢ - 92¢ per pound
ShipBob's low receiving and pick & pack charges can make it a great choice for those companies with quick inventory turnover. However, if your business has slower inventory turnover, the lower monthly storage fees at RedStag might represent a bargain. And, again, if you selling on Amazon's marketplace, it would be nearly impossible to beat FBA's rates.
In addition to these four most basic costs of fulfillment, you will likely encounter other fees as well.
Fulfillment companies must meet the needs of many different companies and store/ship a huge number of different products. Naturally, storing and shipping some products will be more involved than others and 3PLs will adjust their charges to reflect a higher degree of difficulty.
So if your product has hazardous materials or you have a very high number of SKUs, you will likely see higher fulfillment costs. For a more in depth look at fulfillment company pricing, take a look at our article here.
Consideration #2: Fulfillment Company and 3PL Specialties
Like any type of business, fulfillment companies often have a niche. They will specialize in working with companies of a certain size or handling products that require different facilities or expertise. One may be well versed in handling clothing, for example, which requires extra care when picking off the shelf because of the high SKU count (so as to choose the right size & color). Another may specialize in perishable foods or cosmetics, which are subject to stricter regulation.
Similarly, fulfillment companies will often have different strengths that give them a unique logistical advantage. Some are more focused on speed, such as processing and shipping orders out the same day the are received. Others may focused on very high degrees of order accuracy and facility security. Some will be very well versed in the complexities of international shipping while others will have a focus on your customer experience and offer high degrees of packaging customization.  
Here are a few examples of specialties we've become familiar with by speaking to fulfillment experts.
Batch Fulfillment, Flexibility: ShipBob offers batch fulfillment services that help small businesses avoid costly storage fees. If your small business just finished a Kickstarter campaign or other promotion you likely need to fulfill a large number of orders at one time. ShipBob can plan ahead to fulfill these orders without treating the products like normal inventory (going into storage and being split for gradual distribution). ShipBob also understand that small businesses may need more flexibility in accessing their inventory, especially if they do frequent pop-up stores, craft fairs, etc.
eCommerce Integrations: Most fulfillment companies support some eCommerce integrations.  Both RedStag and ShipBob integrate with our preferred eCommerce platform, Shopify. They also both integrate with Bigcommerce, Magento, and others. This means customer orders can be automatically forwarded from your site to the fulfillment company as soon as they're placed. Additionally, most fulfillment companies can use standardized XML files to receive your customer orders in bulk.
Heavier, More Valuable, Light Assembly: RedStag is a "premier" fulfillment service with one of the highest accuracy rates in the industry. RedStag uses a highly monitored system to reduce errors to 1 in every 150,000 packages. Additionally, by placing cameras over each packing station, RedStag also protects businesses from inaccurate customer claims. The deal RedStag negotiated with FedEx has given them an edge when shipping heavier orders, a discount they are able to pass along to their clients. For orders that will require some light assembly, RedStag offers competitive hourly rates.
Note that this is just a tiny list of specialties. For example, FulfillmentCompanies.net considers over 45 specialty factors before introducing a business to an order fulfillment company service.
Consideration #3: Fulfillment Company and 3PL Requirements
Working with a fulfillment company is like finding a partner to take over your business's logistics. It's a really big deal that a small business should carefully consider. Well, the fulfillment company feels the exact same way. Not only do they need to cover their costs and make a profit, they also want to preserve their reputation. To do that, they will set up certain requirements for their clients.  
One common requirement that can be an impediment to small businesses and startups is a minimum order requirement. Many order fulfillment companies want clients who have been in business for a while and have an average volume of 100+ orders per month. Such a requirement ensures a certain level of revenue and limits their exposure to business that may be more likely to go under or decide to bring fulfillment back in-house.
Another common requirement is a minimum or maximum number of SKUs, or unique products. SKU stands for stock keeping unit and it's typically associated with every item that has a unique barcode. Why do SKUs matter? Let's say you sell 10 types of shoes, but each are available in 5 different colors and 20 different sizes. This means you have 1,000 different SKUs (10*20*5).
Extrapolate this one example for an average sport apparel retailer, who is changing product lines every season and every year, and you'll quickly realize just how many products a fulfillment company must accurately store, pick, and ship.
Some fulfillment companies will have specifically designed their facility, equipment, and software to efficiently handle a very high number of SKUs. Those companies will be able to offer companies with lots of products a unique value. Other fulfillment companies might have the opposite model and offer a much better value to low businesses with low SKU counts.
ShipBob: A Detailed Overview

Now that you understand the basics of what goes into finding the right fulfillment company, let's review what made ShipBob stand out as a great fulfillment provider for small businesses:
No Pick and Pack Fees:

It's common for small businesses to get charged a premium on pick and pack when they have a low order volume (up to $3 or more per package). This can really eat into profit margins. ShipBob takes the unique approach of dropping this charge altogether. All you need to pay is a $5/month storage fee per bin (typically 1 bin per SKU, or unique item), or $40/month per pallet if you have a larger inventory.

Flat Rate Receiving:

In most cases, ShipBob will charge a flat rate of $35 per delivery rather than charging per pallet (or some other unit). By consolidating deliveries, small businesses can reduce their fulfillment costs significantly.

Local Pickup:

 For a flat $5 + shipping, ShipBob will pick up your products, package them and ship them. This is perfect for sellers who prefer to keep their inventory at home – or sellers like the clothing designer who would have trouble outsourcing their inventory due to the high number of SKUs. (Local pickup is currently only available in New York City, Chicago, and now near their newest fulfillment facility in Los Angeles.)

Batch Fulfillment:

Perfect for fulfilling large, bulk orders resulting from something like a successful campaign on Kickstarter or Indiegogo. ShipBob will receive your inventory, package them, and ship them to your customers. There's no on-boarding or storage fees – just a flat $35 for receiving + $1 per shipment. (You also have to pay for shipping, of course.)
The downside to ShipBob? Because there's no pick and pack fees, their storage rates are higher than other services. If your inventory has speedy turnover and you do not have a huge number of SKU, this isn't really a problem. On the other hand, businesses that will be looking for longer-term storage of their inventory may find savings by working with a 3PL company with lower storage fees.  
RedStag: A Detailed Overview


RedStag is a fulfillment company that does have lower storage fees and so could be an alternative to those looking for a little longer storage time. But their big advantage comes with from inventory that's heavy, valuable, or require a little assembly or customization before shipping. Here's a closer look:
Affordable Storage:

It's not uncommon for small businesses with higher SKU counts to have both high order volume and also pallets that hang around longer. In this case, working with a fulfillment company with more flexible and affordable storage fees might make up for increases in delivery and pick and pack fees. At $15 per month per pallet, Red Stag is affordable. And with storage sizes to be charged at, they offer a flexibility that's hard to beat.

Heavy Products:

Shipping rates are a huge part of fulfillment cost. The bigger your product, the bigger your shipping bill. Finding a fulfillment company that specifically negotiated better rates for heavier shipments can be a game changer. At up to 45%-off shipping rates on heavy orders, a retailer selling weighty products could find significant savings.

Light Assembly:

If the product you're selling will require a small amount of assembly or customization before shipping, you need someone who has capable and affordable staff. After a time study (how much time does task take on average) RedStag can accommodate clients who have products which require this kind of work at a rate of $30 per hour.
The only trouble with RedStag is that they might not be designed to serve a niche you're business is in. What if you have a high SKU count of lighter products that require no customization? That's when it can help to get placed with fulfillment company after speaking with a matchmaker.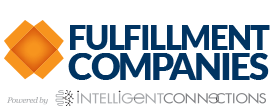 For those businesses that don't fit neatly into one of the specialties we've discussed above, we recommend using the matchmaking service FulfillmentCompanies.net. We make this recommendation for a number of reasons:
Low Rates that Matter:

There are a lot of potential fees when it comes to fulfillment. It can be relatively easy to be distracted by a high or low fee that, in the end, won't make much of a difference to you. A matchmaker can help you sort through the fees your business is likely to encounter most often, and therefore want to pay particular attention to.   

Industry Expertise:

Whether you're selling apparel, books, car parts, or nutritional supplements, you want an 3PL company that has experience storing and shipping your products.

Shipping Expertise:

If you need same-day or next-day shipping to a region in the US, the location of your fulfillment company's facility will be very important. Similarly, if an overseas market is an important part of your business, you'll want to know the fulfillment company has experience with their customs and other regulatory bodies.
FulfillmentCompanies.net offers a free online survey to match you with one of their 500 national and regional fulfillment centers. The survey considers over 45 factors, so you know you're getting a pretty specific match.
Visit FulfillmentCompanies.net
Bottom Line: The Best 3PL Companies
Finding a great 3PL company to handle your small business's order fulfillment can be a game changer. All of the time and energy you currently spend juggling logistics can be redirected to other areas of your business to drive growth. The key is knowing how to identify the best order fulfillment partner for you.
If your business has a low SKU count and quick product turnover, or if you're looking for someone to handle batch fulfillment from a successful Kickstarter campaign, ShipBob is a great option. If you're orders are heavy or will consistently require light assembly or customization, working with RedStag will be a better choice. And if your business is selling on Amazon, read our article to see why you probably want to use FBA to fulfill those orders.
If you want a tailored-made solution based on your business's unique needs, we recommend using the 3PL matchmaking service at FulfillmentCompanies.net.