2023 Fulfillment by Amazon (FBA) Review: Costs & Features
Fulfillment by Amazon (FBA) is a third-party logistics (3PL) company that provides multichannel order fulfillment services geared toward Amazon sales. In our review of the best order fulfillment companies for small businesses, Fulfillment by Amazon (FBA) scored 3.78 out of 5 based on pricing, functionality, specialty services, and ease of use.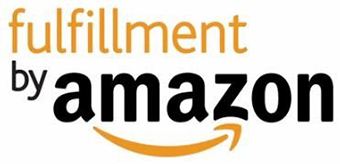 Pros
Prime designation for all orders with fast two-day shipping
Boosted Amazon search rankings
Integrated post-sale servicing and refund management
Cons
Frequent fees and pricing fluctuations
Strict packaging and labeling requirements
Undisclosed accuracy rate with frequent errors reported
When to Use FBA
Amazon sellers: FBA provides valuable benefits and advantages geared toward Amazon sales
Direct-to-consumer (DTC) brands: It has the infrastructure to optimize transit times, shipping costs, and global expansion
Small and lightweight products: FBA's pricing structure favors manageable, easy-to-ship goods
When to Use an Alternative
Multichannel sellers: FBA is compatible with multichannel sales but is not cost-effective unless Amazon is your primary marketplace
High-value, heavy, fragile, or oversized products: Red Stag Fulfillment is more economical for special-handling needs, and is Seller-Fulfilled Prime (SFP)-eligible
Health products, food and beverage, cosmetics, and medical goods: ShipBob has FDA-certified handling and storage for sensitive goods
FBA's third-party fulfillment services are best for Amazon-based sellers, ecommerce retailers, and brick-and-mortar stores looking to venture into online selling. Its vast network of 185 warehouses creates efficient global sales distribution, plus every FBA order is Prime-eligible.
There's no minimum order volume required to use FBA (making it accessible to startups), and it's most economical for sellers dealing in small, lightweight goods. With its stringent requirements, myriad fees, and associated risks, the service isn't ideal for every business or product—especially those that require special handling.
Our Fulfillment by Amazon review finds it isn't cost-effective for oversized or heavy products. Though the company has climate control in some of its warehouses, it's not guaranteed that your temperature-sensitive goods will be stored in the right environment. Furthermore, FBA's pricey multichannel fulfillment fees aren't economical unless Amazon is your primary marketplace.
FBA Deciding Factors

Supported Business Types

Small to midsize businesses, startups, ecommerce stores, retail stores, DTC sellers, B2B sellers, artisanal/handmade goods, subscription services

Standout Features

Prime designation for all orders with fast two-day shipping
Free, web-based fulfillment software with inventory management, order management, billing, and reporting/analytics features
Amazon handles all customer inquiries, refunds, and returns
110 US and 75 international fulfillment centers
Can be used to fulfill non-Amazon orders

Minimum Order Requirements

None

Setup and Onboarding Fees

None (onboarding and account setup are free, but monthly

seller fees

will incur)

Pricing

Receiving: $0 when guidelines are met
Storage: 56 cents–$2.40 per cubic foot/month
Pick and Pack: $3.22–$11.88 per unit for standard-size non-dangerous product
Shipping: Discounted rates available

Contract Length

None

US Warehouse Locations

110

International Warehouse Locations

75

Shipping Partner Options

Amazon Logistics, UPS

Customer Support

Via phone, email, and live chat 24/7 (support not available on-demand)
How FBA Works
FBA uses Amazon's vast infrastructure to tailor the fulfillment process in favor of expediency and customer experience. Here's a deeper look at the steps of the process:
As a registered Amazon seller, you can send your inventory to an Amazon fulfillment center on a shipping pallet or through a freight forwarding company directly from your supplier. Alternatively, a service like ShipBob can prep and send your inbound FBA shipments for you. Once received, the merchandise can be further distributed across FBA's warehouse network to optimize logistics.
---
You need to pay an inventory storage fee to store your products in an Amazon fulfillment center. These fees depend on the size of your items and the time they're stored. Amazon FBA storage fees start at 56 cents/cubic foot during off-peak season.
Did you know?
To streamline distribution, FBA implemented inventory commingling—the grouping of identical products from different sellers in its warehouse facilities. Sellers see this as a potential risk because goods another retailer stores through FBA could be sent to a customer who purchased from your listing.
---
Once a customer places an order on Amazon or another sales channel, FBA picks, packs, and ships the merchandise. Fulfillment fees apply, starting at $3.22/unit for small items (weighing 6 ounces or less) and going up to $200+ per unit for special, oversized products (like hot tubs and deep freezers). The charge includes labor, shipping costs, and packing materials.
Custom/branded outer packing is not an option. Products in certain categories, namely clothing and accessories, are subject to greater fulfillment fees.
---
If post-sale servicing is needed (such as customer assistance, order returns, or refunds), Amazon handles the interaction. The company's team of representatives is available to customers 24/7 through multiple communication channels. Returns are handled, discarded, and/or restocked to your specifications, and the platform manages refund payments.
---
FBA Alternatives
Using FBA is one of the three methods that Amazon sellers can choose from to fulfill their orders. Sellers using other fulfillment options are considered part of the platform's MFN (Merchant Fulfilled Network). Click through the tabs to learn about the other options:
Under a Seller-Fulfilled Prime (SFP) option, the seller is responsible for the entire fulfillment and post-sale process, but each order is Prime-eligible. Fulfillment can be performed in-house or outsourced to a 3PL, but orders must ship on the same day and have guaranteed two-day delivery. Here's a look at some of the top fulfillment options:
 

Monthly Minimums

Best for

Review

None

DTC and B2B ecommerce fulfillment; FBA prep services

None

On-demand services, labor, and space for scaling in-house fulfillment

$250 in pick and pack fees

Multichannel sellers seeking Seller-fulfilled Prime (SFP) fulfillment

≈200 orders

Oversized, heavy, high-value, or fragile items
Under a Fulfillment by Merchant (FBM) option, the seller is responsible for all aspects of order fulfillment, handling returns, and providing customer service. There are no strict packaging or delivery speed requirements, but not all FBM orders are Prime-eligible.
As part of Amazon's Merchant Fulfilled Network, you can ship products to customers without paying to store your products at a warehouse. Instead, you'll keep them at your home, store, or facility until they're ready to go out to a customer.
With this method, you'll still pay a monthly selling fee (plus a per-item selling fee) for the ability to sell on the Amazon marketplace. You'll also have to manage your inventory and all fulfillment processes or hire staff. In-house fulfillment is ideal for sellers with lower profit margins who need to control costs.
FBA Costs & Fees
For this category, we evaluated based on pricing transparency, billing transparency, and billing predictability since many fulfillment companies offer pricing on a custom-quote basis.
That being said, FBA pricing is highly transparent, and all bills are visible by line item from their online portal. However, it lost points for billing predictability due to its fluctuating fees and complex pricing structure.
Since Our Last Update:
As of Jan. 19, 2023, Amazon has changed its pricing. Below are the most up-to-date rates.
Service

Cost

What It Covers

Onboarding

$0

Onboarding and account setup is free, but monthly or per-item seller fees will incur

Receiving

$0 when guidelines are met

Inbound stock receipt, unpack, and check-in

Inventory Storage

Standard goods: 56–83 cents per cubic foot/month during January–September;

 

$1.20–$2.40 per cubic foot/month during October–December

 

Dangerous goods: 78–99 cents per cubic foot/month during January–September;

 

$2.43–$3.63 per cubic foot/month during October–December

Short-term storage with climate control and security options

 

Inventory stored for long periods incurs an additional monthly fee

Fulfillment

$3.22–$7.17 + 16 cents/half-lb above first 3 lb per unit for standard-size non-dangerous products (up to 20 pounds)

 

$9.73 + 42 cents/lb above first lb–$158.49 + 83 cents/lb above first 90 lb for oversize non-dangerous products (21–150+ pounds)

Picking items from inventory, packing, shipping, and post-sale servicing

 

Fulfillment fees are based on size, weight, quantity, sales channel, shipping speed, and category of goods in each order
FBA pricing and fee rates change periodically and fluctuate throughout the year; which is an important detail to factor in when determining profitability. Top sellers recommend thoroughly reading the company's policies and fee guides and using Amazon's calculator tools to see just how profitable the business relationship would be before diving in.
FBA's pricing structure is complex, especially compared to other fulfillment providers. It's crucial to thoroughly understand order fulfillment costs and the company's pricing model to ensure profitability and avoid surprise charges. Your costs will significantly depend on what you're selling and which processes are involved.
Here's a look at the Amazon FBA charges you can expect:
2023 Summary FBA Fees Updates:
Effective Jan. 17, 2023:
An increase in FBA outbound fee rates by 22 cents, on average, with more granular weight tiers for FBA outbound fees
Reduction of returns processing fee rates for customer-returned products in the Apparel and Shoes categories by an average of 20 cents per return
An increase on monthly storage fees, including:

An increase the monthly off-peak storage fee (January to September) for standard-size products by 4 cents per cubic foot and oversized products by 3 cents per cubic foot
An increase on Peak storage fees (October to December) for non-sortable network by 20 cents per cubic foot, while those for sortable network will remain unchanged

Expansion of the Small and Light Program: increasing the item price for eligible products from $10-or-less to $12-or-less
Effective Feb. 16, 2023:
For apparel products, FBA will use the greater of unit weight or dimensional weight to determine the shipping weight for all large standard-size products.
Effective April 15, 2023:
An increase on the surcharges applied to inventory stored between 271–365 days. Additionally, aged inventory surcharges will be introduced on inventory stored between 180-270 days, excluding products in the following categories: Apparel, Shoes, Bags, Jewelry, and Watches.
Selling on Amazon comes at a cost, regardless of how you fulfill your orders. A professional seller account is $39.99 monthly, or individual sellers can pay 99 cents per item sold.
---
You'll cover the cost of shipping your merchandise to FBA, which varies depending on the shipment's origin and attributes. Amazon has negotiated shipping discounts through its partnered carriers.
---
In the News:
FBA rolled out new fulfillment base rates effective Jan. 17, 2023. FBA implemented a Fuel & Inflation Surcharge for their FBA fees, thinking of it as a temporary cost increase in April 2022. Unfortunately, costs have not decreased, so it implemented new standard FBA fee rates and removed the separate Fuel & Inflation Surcharge. These changes are reflected in the below summary.
The costs to pick an order from FBA's storage location(s), pack it, ship it, and handle customer service and returns start at $3.22 per unit and go up to $200+ for special, oversized items. The total of this charge considers many factors, including:
Size
Weight
Quantity
Category
Sales channel
Shipping speed (for multichannel orders)
FBA's base fulfillment fees for non-apparel items are outlined below:
Size tier

Shipping weight

Fulfillment fee per unit

Small standard

4 oz or less

$3.22

4+ to 8 oz

$3.40

8+ to 12 oz

$3.58

12+ to 16 oz

$3.77

Large standard

4 oz or less

$3.86

4+ to 8 oz

$4.08

8+ to 12 oz

$4.24

12+ to 16 oz

$4.75

1+ to 1.5 lb

$5.40

1.5+ to 2 lb

$5.69

2+ to 2.5 lb

$6.10

2.5+ to 3 lb

$6.139

3+ lb to 20 lb

$7.17 + 16 cents/half-lb above first 3 lb

Small oversize

70 lb or less

$9.73 + 42 cents/lb above first lb

Medium oversize

150 lb or less

$19.05 + 42 cents/lb above first lb

Large oversize

150 lb or less

$89.98 + 83 cents/lb above first 90 lbs

Special oversize

Over 150 lb

$158.49 + 83 cents/lb above first 90 lbs
Multichannel sellers should note that FBA charges greater fulfillment fees to fulfill non-Amazon orders (we'll go into those exact costs later on.) It also tacks on a greater cost for items in certain categories, such as apparel and dangerous goods, regardless of sales channel.
---
FBA charges a removal fee if you want to pull inventory from Amazon and/or dispose of unsold stock. The cost of this service is determined by weight and size tier and ranges from 97 cents to $13.05+.
It's worth noting that many sellers have had issues with delayed stock removal, meaning their inventory has stayed in FBA's warehouses for weeks or even months after they paid for and requested its removal. This problem incurs unexpected storage costs and reduced revenue for affected merchants.
---
Amazon has strict barcode label specifications for all stock received by FBA. You may be assessed a labeling fee of 55 cents per unit if items are not labeled properly.
---
FBA has stringent product packaging and prep guidelines. To avoid handling them yourself, you can opt to have Amazon pack and prep your products upon inbound receiving for a fee.
If you don't opt into FBA's prep service in advance, you'll incur an unplanned prep fee for sending improperly prepared products. These charges vary by product and service type and range from $1.40–$2.55 per unit.
---
The cost of a potential return is included in the fulfillment fee for most items, but goods in certain categories (such as apparel and accessories) don't qualify for this service. FBA bills a return processing fee for those particular products equal to the original fulfillment fee. If the returned products need repackaging for resale, Amazon charges an additional repackaging fee.
---
The cost of storing your products at an FBA warehouse varies by season, increasing up to 200% during the October to December timeframe. The assessed cost also depends on the size of the product and whether it falls into the "dangerous goods" category.
Products that fall into FBA's "dangerous goods" category—which includes items such as laptops, smartphones, household cleaners, spray paints, and cosmetics—incur higher storage costs. Read about FBA's Dangerous Goods Program to learn more.
FBA Storage Fees by Season
Non-dangerous goods products

Month

Standard-size

Oversize

January–September

87 cents per cubic foot

56 cents per cubic foot

October–December

$2.40 per cubic foot

$1.40 per cubic foot

Dangerous goods products

Month

Standard-size

Oversize

January–September

99 cents per cubic foot

78 cents per cubic foot

October–December

$3.63 per cubic foot

$2.43 per cubic foot
As shown in the table above, Amazon FBA fees increase dramatically during the holiday season. This is something to watch if you use FBA, and it's a significant reason that volume sellers rarely use FBA as their sole storage option.
Instead, power sellers often store the bulk of their inventory in cheap storage units or a company warehouse. Then, they periodically ship just enough stock to FBA to cover forecast sales.
Long-term Storage Fees
For inventory held at an FBA warehouse longer than 270 days, sellers incur long-term storage fees. Between 271 and 365 days of storage, an additional $1.50 per cubic foot may be added to your fees. Beyond 365 days of storage, an additional 15 cents per unit may be tacked on, or your costs will increase to $6.90 per cubic foot (whichever is greater.)
---
Though Amazon doesn't provide these, downloadable tools such as Sellics, InventoryLab, and Jungle Scout exist to make selling with FBA easier (and more profitable). These apps boost your marketing, inventory management, and reporting capabilities by integrating with your Amazon account. Third-party tools like these can incur up to $100+ per month, so it's important to factor them in when calculating your outlay.
---
Examples of FBA Fulfillment Fees
Tablet case

Size category: Small standard

Dimensions: 13.8 x 9 x 0.7 inches

T-shirt

Size category: Large standard

Dimensions: 14 x 10 x 0.76 inches

Baby cot

Size category: Small oversize

Dimensions: 24 x 7.5 x 6 inches

Television

Size category: Large oversize

Dimensions: 54 x 35 x 3.5 inches

2.88 oz shipping weight

12.32 oz shipping weight

7.9 lb shipping weight

41 lb shipping weight

$3.22/unit

$4.84/unit

$12.67/unit

$89.98/unit
Source: Amazon
These fees—combined with other Amazon charges—are often more expensive than the cost of hiring another SFP (Seller-Fulfilled Prime)-eligible fulfillment provider such as Red Stag or ShipMonk. But, for many Amazon-focused sellers, the steep costs are worth it for the advantages that FBA provides. Plus, you're paying for FBA's end-to-end services—which is more convenient on your part.
Additionally, buyers know what to expect regarding customer service because they're dealing directly with Amazon. Outsourced, 24/7 customer service is a hefty investment when sought elsewhere, so it's an important consideration for FBA costs. This especially applies to sellers dealing in goods with a naturally high return rate, like electronics or apparel.
FBA Quality & Functionality
Unlike many high-quality fulfillment services, FBA doesn't disclose its accuracy rate, and the service is known among sellers and shoppers alike for its frequent errors. This cost the company points in this category—along with its lack of shipping partner options, limited pre-built integrations, and pricey multichannel fulfillment fees.
That being said, FBA provides fast turnaround times and a wide warehouse network that trump competing services.
Click below to expand on the features that contribute to FBA's score.
If you use sales channels other than Amazon (such as your own Shopify store and/or other online marketplaces like eBay) you can use FBA to fill those orders, too. Amazon calls this service Multi-Channel Fulfillment, or MCF.
For multichannel FBA users, inventory storage fees remain the same, but MCF fulfillment fees are higher. MCF orders don't incur an added Amazon seller fee.
The MCF fee accounts for the entire process of picking items from inventory, packing, and shipping. But, Amazon does not handle post-sales servicing for MCF orders. Thus, you'll need to field all multichannel customer inquiries, returns, and refunds yourself (or hire employees to do so).
With most MCF orders, you can select between three shipping methods: Standard, Expedited Two-Day, and Priority One-Day. This is helpful if you offer a range of shipping options on your own ecommerce store or website. Also note that if an MCF order contains multiple units, the cost per unit decreases.
If you compare Amazon's MCF fees to the shipping rates you'd pay to fulfill orders yourself, you'll likely find MCF is a pretty good deal. While this is the case, multichannel sellers who don't focus mainly on Amazon sales are better off partnering with a cheaper 3PL, such as ShipBob.
---
Amazon has 110 FBA warehouses strategically located across the continental US (see the full list of warehouse locations below)—plus 75 additional fulfillment centers worldwide.
This allows sellers to split inventory across multiple warehouses, keeping products in close proximity to multiple customer bases. FBA's large warehouse network also simplifies inbound shipping and importing by enabling merchants to use warehouses close to their suppliers or ports of destination.
To compare with competing fulfillment companies, ShipMonk has a total of 10 warehouse locations, and Red Stag has just two. It's rare to find a small business-friendly 3PL with infrastructure as vast as FBA.
---
Amazon's Seller Support team serves FBA users in addition to all other Amazon sellers. While FBA ratings on sites like Trustpilot and G2 are scarce, there's an abundance of discussion about the service elsewhere—such as forums like Reddit, Quora, and Amazon's own Seller Forums.
While Amazon customer service is highly responsive and effective for shoppers, Seller Support is notoriously unreliable—reportedly leaving users waiting multiple weeks or even months for issue resolution. It's also reported that most Seller Support is outsourced to third-party representatives with insufficient training.
If you search for Seller Support contact info online, you'll come across a phone number that's actually reserved for Amazon customers. The only way to contact Seller Support is by filling out a ticket and requesting a call or email.
It's not uncommon for fulfillment companies to structure their support this way; when response time is fast, a lack of on-demand customer service is typically a non-issue. But, FBA's response time is reportedly very slow, and some users state that it requires multiple follow-up requests in order to speak with someone.
In addition to Seller Support, a seller community forum and online knowledge base are available for users to troubleshoot on their own.
---
FBA's proprietary turnkey integrations are pretty limited, but thanks to its open APIs and enormous popularity, thousands of FBA integrations are readily available through third-party developers.
Plus, FBA directly integrates with certain ecommerce integration service providers, such as WebBee. This makes it possible to integrate with any of your necessary tools or platforms quickly and easily—though it may come at an additional cost.
Other companies, such as Zapier, have created numerous plug-and-play integrations to connect FBA and Amazon Seller Central to a host of other apps and programs you may use.
Suppose you're unable to find your desired integration pre-made. In that case, FBA's developer-friendly APIs make it easy to create a custom-made connection. However, unlike other fulfillment partners such as ShipBob and Red Stag, FBA does not offer integration development as a value-add service.
Here's a list of FBA's current proprietary direct integrations:
Ecommerce platforms and marketplaces: WooCommerce, VTEX, 3dcart, Shopify, WebBee, and Bytestand
Freight and shipping solutions: AfterShip
Operations, inventory, and order management: ChannelAdvisor, Listing Mirror, Orderhive, Zentail, Skubana, Sellbrite, and Sellercloud
---
FBA Specialty Services
Aside from the standard features of the fulfillment, warehousing, and distribution processes, FBA provides a host of advantages that can help your Amazon business succeed.
FBA's specialty services include:
One of the most popular features of FBA is the free two-day Prime shipping for Amazon Prime subscribers. Some products are eligible for free shipping, even if a buyer isn't a Prime member. However, it might take a little longer for the package to arrive for non-members.
FBA product listings prominently feature the Amazon Prime logo, signaling to Prime members they can purchase your product with free Prime two-day shipping or other Prime offers. Prime boasts nearly 200 million subscribers who look for the Prime logo while shopping—so FBA products attract far more buyers than non-Prime products.
Amazon offers free shipping on orders over $25 to all buyers, Prime or not. The caveat is that these must be eligible products, and that list of eligible products includes FBA items. The same applies to Amazon coupon deals or buyer events like Prime Day and Cyber Days; FBA products qualify for these offers, too.
---
In addition to the standard order fulfillment processes, FBA performs all customer service-related tasks for your Amazon orders. The company's well-established CS team is available 24/7 by phone, email, or live chat on the app or website and has a reputation for providing highly accommodating support.
The cost of outsourcing this level of service elsewhere would be astronomical. For each hired representative, call center outsourcing in the US can cost anywhere from $25 to $65 per hour. To have just one employee on call for these hours would cost thousands of dollars each month—and potentially hundreds of thousands each year. In that regard, FBA is incredibly cost-effective.
---
FBA listings get a significant edge over non-FBA items in Amazon's search engine algorithm. This leads to higher rankings for FBA products in Amazon's product search results, leading to more sales.
Another advantage is prioritization in Amazon's Buy Box, which is the "Add to Cart" button on most product listings. When viewing a product sold by multiple sellers, hitting this button will add one chosen listing to the customer's cart.
The platform selects which listing gets to "own the Buy Box" using an algorithm that considers price, shipping speed, seller metrics, and fulfillment method. The most heavily weighted factor in determining Buy Box ownership? Use of FBA.
---
FBA's Small and Light program reduces fulfillment costs on certain items, which allows for better profit margins. According to Amazon's product identification data, eligible products must weigh 3 pounds or less, cost $12 or less, and sell quickly.
Certain items that require special handling—such as dangerous goods, temperature-sensitive goods, or restricted goods—don't qualify for the Small and Light program.
Since our last update:
On Jan. 17, 2023, the following FBA Small and Light program fee changes took effect:
The item price for eligible products will increase from $10 or less to $12 or less
Size tiers for small standard and large standard 1 lb and under will be divided into 4 oz increments
Size tiers for large standard over 1 lb will be divided in 0.5 lb increments
Here are FBA's Small and Light fulfillment fees:
Size tier

Weight

Dimensions

Small and Light fulfillment fee per unit

Small standard

4 oz or less

4+ to 8 oz

15 x 12 x 0.75 inches or less

$2.47

$2.54

8+ to 12 oz

$2.61

12+ to 16 oz

$3.15

Large standard

4 oz or less

18 x 14 x 8 inches or less

$2.66

4+ to 8 oz

$2.77

8+ to 12 oz

$2.94

12+ to 16 oz

$3.77

16+ to 1.5 lb

$4.42

1.5+ to 2 lb

$4.68

2+ to 2.5 lb

$5.19

2.5+ to 3 lb

$5.40
Although these products are still subject to standard storage and seller fees, enrolling in FBA's Small and Light program can increase your store's profitability and create more opportunity to test products in new markets.
---
The Subscribe & Save feature on Amazon gives customers a discount and free shipping when they sign up for a product subscription—a recurring, automated purchase. This gives customers a convenient, regular delivery at their chosen interval and helps sellers obtain repeat customers. It's one of the best ways to have consistent revenue with Amazon.
It doesn't cost sellers to offer the Subscribe & Save feature. However, merchants must meet minimum requirements (such as a feedback rating of 4.7 or higher) and maintain good standing with the platform. The feature is only available to sellers using FBA for three months or more.
---
FBA Ease of Use
FBA earned points for its 24/7 customer support hours, high scalability, and lack of minimum order volume requirements. We docked points for FBA's low operational transparency and fulfillment software (which isn't as sophisticated or user-friendly as that of competing providers).
Here's a summary of the factors we considered:
Support: Unlike many fulfillment companies in its class, FBA doesn't provide support to assist with onboarding and migration. Users report that this creates a sizable learning curve.
Accuracy: FBA doesn't disclose its accuracy rate, and errors are frequently reported. For comparison, ShipBob, ShipMonk, and Red Stag maintain an accuracy rate of 99.95% or higher.
Error Policies: If an item you send to FBA is lost or damaged on behalf of Amazon, the company will replace that item with an identical one or reimburse you for it. This sometimes happens automatically, but you'll need to submit a claim in many instances. There are multiple processes for filing a claim depending on where your product was in the fulfillment process when it was lost or damaged.
Customer Service: Customer service for FBA is available 24 hours a day, seven days per week. Support is not on-demand, so clients must submit a ticket and request a call or email. The service is reviewed poorly by its users.
Transparency: FBA provides lackluster operational transparency, making it difficult for sellers to accurately see their stock levels or track an order through the fulfillment process.
Scalability: With more than 150 million square feet of warehouse space and 1.6 million employees worldwide, Fulfillment by Amazon boasts a massive infrastructure most retailers can't outgrow. It also supports B2B transactions through Amazon Business.
FBA Expert Score
Overall, we commend FBA for its ability to give Amazon sellers the competitive edge needed to succeed on the platform. It provides a decent value for your money and an array of unique services, but FBA's popularity and ease of use leave room for improvement.
What FBA Users Think
There aren't many Fulfillment By Amazon reviews or ratings available online, and much of the scrutiny you will find is of the entire Amazon marketplace platform (rather than FBA itself).
Amazon Services Seller Forums is a great place to get insight into what it's like to use FBA as an online merchant. Since it's mainly a resource for solutions, assistance, and discourse rather than ratings and reviews, the posts are not reflective of the benefits of FBA. But, the questions and discussions posed by FBA users are highly valuable.
In reviews, forum posts, and comments alike, users report complications due to FBA's labeling protocol, lost items and shipments, and difficulty with Amazon's Seller Support. Much of this likely ties into FBA's error rate, which is undisclosed, unlike nearly every other fulfillment provider.
Positive Fulfillment By Amazon reviews mention benefiting from the company's fast shipping and outsourced customer service. Many describe the relationship as "simple" and "hassle-free," but even 5-star reviews mention the high cost of the convenience that FBA provides.
G2: 4.5-star rating from about 10+ reviews
FulfillmentCompanies.net FBA review
PROS

CONS

Hassle-free, end-to-end outsourced services
Fluctuations in fees and product categorization
Fast shipping
Lost merchandise and shipments
Efficient warehouse services and turnaround time
Ineffective client support
Improved customer experience
Complex restrictions and regulations
Saves time
Expensive fees
FBA Warehouse Locations
Click the interactive state directory map below to see FBA warehouse locations per state.