2022 Fulfillment by Amazon (FBA) Review: Costs & Features
Fulfillment by Amazon (FBA) is a 3PL company that provides multichannel order fulfillment services geared toward Amazon sales. It handles receiving, storage, pick and pack, shipping, customer service, refunds, and returns management for each order.
In our review of the best order fulfillment companies for small businesses, FBA scored 3.51 out of 5 based on our evaluation of 23 data points. It ranked as the best 3PL for Amazon sellers.
Fulfillment by Amazon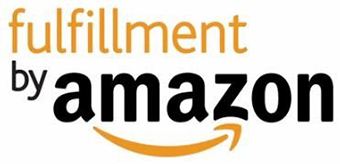 Overall Score:
3.51
OUT OF
5
RATING CRITERIA

Pricing
3.88
OUT OF
5
Quality/Functionality
2.75
OUT OF
5
Specialty Services
4.30
OUT OF
5
Ease of Use
3.85
OUT OF
5
Expert Score
3.44
OUT OF
5
What We Like
Prime designation for all orders with fast two-day shipping
Boosted Amazon search rankings
Integrated post-sale servicing and refund management
Vast network of 110 US and 75 international fulfillment centers for efficient distribution
What's Missing
Fees and pricing structure fluctuate frequently
Strict packaging and labeling requirements
Undisclosed accuracy rate with frequent errors reported
When to Use FBA
Amazon sellers: FBA provides valuable benefits and advantages geared toward Amazon sales
Direct-to-consumer (DTC) brands: It has the infrastructure to optimize transit times, shipping costs, and global expansion
Small and lightweight products: FBA's pricing structure favors manageable, easy-to-ship goods
When to Use an Alternative
Multichannel sellers: FBA is compatible with multichannel sales but is not cost-effective unless Amazon is your primary marketplace
High-value, heavy, fragile, or oversized products: Red Stag Fulfillment is more economical for special-handling needs, and is Seller-Fulfilled Prime (SFP)-eligible
Health products, food and beverage, cosmetics, and medical goods: ShipBob has FDA-certified handling and storage for sensitive goods
FBA's third-party fulfillment services are best for Amazon-based sellers, ecommerce retailers, and brick-and-mortar stores looking to venture into online selling. Its wide network of 185 warehouses creates efficient global sales distribution, plus every FBA order is Prime-eligible.
There's no minimum order volume required to use FBA (making it accessible to startups) and it's most economical for sellers dealing in small, lightweight goods. With its stringent requirements, myriad fees, and associated risks, the service isn't ideal for every business or product—especially those that require special handling.
FBA isn't cost-effective for oversized or heavy products, and though the company has climate control in some of its warehouses, it's not guaranteed that your temperature-sensitive goods will be stored in the right environment. Furthermore, FBA's pricey multichannel fulfillment fees aren't economical unless Amazon is your primary marketplace.
FBA Video Review
FBA Deciding Factors

Supported Business Types

Small to midsize businesses, startups, ecommerce stores, retail stores, DTC sellers, B2B sellers, artisanal/handmade goods, subscription services

Standout Features

Prime designation for all orders with fast two-day shipping
Free, web-based fulfillment software with inventory management, order management, billing, and reporting/analytics features
Amazon handles all customer inquiries, refunds, and returns
110 US and 75 international fulfillment centers
Can be used to fulfill non-Amazon orders
Undisclosed accuracy rate with frequent errors reports
Strict packaging and labeling requirements

Minimum Order Requirements

None

Setup and Onboarding Fees

None (onboarding and account setup are free, but monthly

seller fees

will incur)

Pricing

Receiving: $0 when guidelines are met
Storage: 53 cents–$2.40 per cubic foot/month
Pick and Pack: $3.07–$11.88 per unit for standard-size non-dangerous product
Shipping: Discounted rates available

Contract Length

None

US Warehouse Locations

110

International Warehouse Locations

75

Shipping Partner Options

Amazon Logistics, UPS

Customer Support

Via phone, email, and live chat 24/7 (support not available on-demand)
FBA Alternatives
Using FBA is one of the three methods that Amazon sellers can choose from to fulfill their orders. The other options are:
Fulfillment by Merchant (FBM): The seller is responsible for all aspects of order fulfillment, handling returns, and providing customer service. There are no strict packaging or delivery speed requirements, but not all FBM orders are Prime-eligible.
Seller-Fulfilled Prime (SFP): The seller is responsible for the entire fulfillment and post-sale process, but each order is Prime-eligible. Fulfillment can be performed in-house or outsourced to a 3PL, but orders must ship on the same day and have guaranteed two day delivery.
Sellers using either of the two methods above to fulfill their Amazon orders are considered part of the platform's MFN (Merchant Fulfilled Network).
Competing in an online marketplace like Amazon can have costs and complications that some businesses aren't ready for—particularly when it comes to FBA. If your business isn't in the right stage to use FBA, there are other ways to get your products to Amazon customers.
Alternatives to Fulfillment by Amazon include:
As part of Amazon's Merchant Fulfilled Network, you can ship products to Amazon customers without paying to store your products at a warehouse. Instead, you'll store them at your own home, store, or facility until they're ready to go out to a customer.
With this method, you'll still pay a monthly selling fee (plus a per-item selling fee) for the ability to sell on the Amazon marketplace. You'll also have to manage your own inventory and all fulfillment processes or hire a staff to do so for you. In-house fulfillment is ideal for sellers with lower profit margins who need to control costs.
Amazon fulfillment can also be outsourced to third-party providers other than FBA. Many competing companies offer services, specialties, and other benefits that FBA can't provide.
For multichannel sellers only receiving a minority of their sales from Amazon, this option is usually the most economical choice. The same goes for merchants dealing in goods that require special handling.
Here's a look at some of the top fulfillment options:
| | | | |
| --- | --- | --- | --- |
| | | | |
| Best for: DTC and B2B ecommerce fulfillment; FBA prep services | Best for: On-demand services, labor, and space for scaling in-house fulfillment | Best for: Multichannel sellers seeking Seller-fulfilled Prime (SFP) fulfillment | Best for: Oversized, heavy, high-value, or fragile items |
| Monthly minimum: None | Monthly minimum: None | Monthly minimum: $250 in pick and pack fees | Monthly minimum: ≈200 orders |
| | | | |
How FBA Works
FBA uses Amazon's vast infrastructure to tailor the fulfillment process in favor of expediency and customer experience. Here's a deeper look at the steps of the process:
Inbound Shipping & Receiving
If you're new to Amazon and don't yet have a seller account, you'll need to make one to use FBA. Once registered, you'll send your inventory to an Amazon fulfillment center on a shipping pallet or through a freight forwarding company directly from your supplier. Alternatively, a service like ShipBob can prep and send your inbound FBA shipments for you.
After it's received, the merchandise can be further distributed across FBA's warehouse network to optimize logistics.
You can't sell prohibited products on Amazon using FBA, including gift cards, alcoholic beverages (including nonalcoholic beer), and prescriptions. Using a logistics company like ShipBob will help you avoid sending Amazon any unauthorized shipments, thanks to its FBA prep center and inspection service.
---
Storage
To store your products in an Amazon fulfillment center, you'll pay an inventory storage fee. These fees depend on the size of your items and the time during which they're stored. Amazon FBA storage fees start at 53 cents/cubic foot and go up to $3.63/cubic foot during busier seasons, such as Thanksgiving and Christmas.
Amazon stores inventory either in bulk or in individual accessible locations that are primed for "picking" orders. Media products are stored on library-type shelving in vertical, spine-out positions with loose stacking to avoid "shelf wear." Specialty items, like food or high-value goods, may be placed in the fulfillment center's specific secure or climate-controlled areas as appropriate.
FBA has implemented a storage system often referred to as inventory commingling, which has created a new level of risk for sellers. The company attempts to streamline distribution by grouping identical products from different sellers in its warehouse facilities, which means that the goods another retailer bought and shipped to FBA could be sent to the customer who made a purchase on your listing.
This practice has led to counterfeit and faulty products making their way into the supply chain—harming the reputation and eligibility of sellers at no fault of their own. It's a risk that should be assessed by anyone selling goods that aren't unique to their store.
---
Order Fulfillment
When a customer places an order on Amazon or another sales channel, FBA picks, packs, and ships the merchandise.
In addition to inventory storage fees, you'll pay a fulfillment fee covering all of these processes. These FBA fees start at $3.07/unit for small items (weighing 6 ounces or less) and go up to $200+ per unit for special, oversized products (like hot tubs and deep freezers). The charge includes labor, shipping costs, and packing materials—but it's worth noting that custom/branded outer packing is not an option.
Products in certain categories, namely clothing and accessories, are subject to greater fulfillment fees. These costs start at $3.43/unit for goods in the 'Small standard' size tier.
In alignment with the platform's focus on speed and convenience, the turnaround time for order fulfillment is very quick—largely thanks to the warehouses' ample workforce. Amazon customers get tracking information from the company and receive their orders within two business days, thanks to fast Prime shipping.
As orders come in and stock depletes, you'll need to manage your inventory in accordance with Amazon's Restock Report. This provides recommendations on what to replenish, when to do so, and how much to ship.
Keeping proper inventory levels allows you to maximize sales by meeting demand without overstocking. Plus, it increases the chances of your goods being eligible for free same-day or next-day shipping, which is a major incentive for buyers.
---
Customer Service & Returns
If post-sale servicing is needed (such as customer assistance, order returns, or refunds), Amazon handles the interaction. The company's team of representatives is available to customers 24/7 through multiple communication channels.
Returns are handled, discarded, and/or restocked to your specifications, and the platform manages refund payments.
---
Since many fulfillment companies offer pricing on a custom-quoted basis, we couldn't fairly compare the specific costs of each provider. So, our evaluation of the top fulfillment companies considered pricing transparency, billing transparency, and billing predictability.
FBA is highly transparent with its prices, and all bills are visible by line item from an online portal. That being said, the company lost points for billing predictability due to its fluctuating fees and complex pricing structure.
Since Our Last Update:
On April 28, 2022, FBA added a 5% fuel and inflation surcharge to its fulfillment fees. It was the second price increase the company applied this year. The costs listed below reflect the most recent fee schedule.
FBA pricing and fee rates change periodically and fluctuate throughout the year, which is an important detail to factor in when determining profitability.
Despite its popularity, top sellers recommend thoroughly reading the company's policies and fee guides and using Amazon's calculator tools to see just how profitable the business relationship would be before diving in.
Service

Cost

What It Covers

Onboarding

$0

Onboarding and account setup is free, but monthly or per-item seller fees will incur

Receiving

$0 when guidelines are met

Inbound stock receipt, unpack, and check-in

Inventory Storage

53 cents–83 cents per cubic foot/month during January–September;

$1.20–$2.40 per cubic foot/month during October–December

Short-term storage with climate control and security options

Inventory stored for long periods incurs an additional monthly fee

Fulfillment

$3.07–$11.88 per unit for standard-size non-dangerous products (up to 20 lbs.)

$17.39–$200+ for oversize non-dangerous products (21–150+ lbs.)

Picking items from inventory, packing, shipping, and post-sale servicing

Fulfillment fees are based on size, weight, quantity, sales channel, shipping speed, and category of goods in each order
FBA's pricing structure is complex, especially when compared to other fulfillment providers. To ensure profitability and avoid surprise charges, it's crucial to understand order fulfillment costs and the company's pricing model thoroughly. Your costs will greatly depend on what you're selling and which processes are involved.
Here's a look at the Amazon FBA charges you can expect:
Seller Fees
Selling on Amazon comes at a cost, regardless of how you fulfill your orders. A professional seller account is $39.99 per month, or individual sellers can opt to pay 99 cents per item sold.
---
Inbound Shipping
You'll cover the cost of shipping your merchandise to FBA, which varies depending on the shipment's origin and attributes. Amazon has negotiated shipping discounts through its partnered carriers.
---
Fulfillment Fees
The costs to pick an order from FBA's storage location(s), pack it, ship it, and handle customer service and returns start at $3.07 per unit and go up to $200+ for special, oversized items. The total of this charge takes many factors into consideration, including:
Size
Weight
Quantity
Category
Sales channel
Shipping speed (for multichannel orders)
FBA's base fulfillment fees are outlined below:
Size tier

Shipping weight

Fulfillment fee per unit

(including fuel & inflation surcharge)

Small standard

6 oz or less

$3.07

6+ to 12 oz

$3.22

12+ to 16 oz

$3.77

Large standard

6 oz or less

$3.72

6+ to 12 oz

$3.96

12+ to 16 oz

$4.75

1+ to 2 lb

$5.40

2+ to 3 lb

$6.08

3+ lb to 20 lb

$6.44 + $0.32/lb above first 3 lb

Small oversize

70 lb or less

$9.39 + $0.40/lb above first lb

Medium oversize

150 lb or less

$13.37 + $0.46/lb above first lb

Large oversize

150 lb or less

$86.71 + $0.83/lb above first 90 lb

Special oversize

Over 150 lb

$158.49 + $0.83/lb above first 90 lb
Multichannel sellers should note that FBA charges greater fulfillment fees to fulfill non-Amazon orders (we'll go into those exact costs later on). It also tacks on a greater cost for items in certain categories, such as apparel and dangerous goods, regardless of sales channel.
---
Stock Removal Fees
FBA charges a removal fee if you want to pull inventory from Amazon and/or dispose of unsold stock. The cost of this service is determined by weight and size tier and ranges from $0.52 to $7.25+.
It's worth noting that many sellers have had issues with delayed stock removal, meaning their inventory has stayed in FBA's warehouses for weeks or even months after they paid for and requested its removal. This problem incurs unexpected storage costs and reduced revenue for affected merchants.
---
Labeling Fees
Amazon has strict barcode label specifications for all stock received by FBA. You may be assessed a labeling fee of 55 cents per unit if items are not labeled properly.
---
FBA Prep Service & FBA Unplanned Prep Service
FBA has stringent product packaging and prep guidelines. To avoid handling them yourself, you can opt to have Amazon pack and prep your products upon inbound receiving for a fee.
If you don't opt into FBA's prep service in advance, you'll incur an unplanned prep fee for sending improperly prepared products. These charges vary by product and service type and range from 20 cents–$2.00 per unit.
---
Returns Processing
The cost of a potential return is included in the fulfillment fee for most items, but goods in certain categories (such as apparel and accessories) don't qualify for this service. For those particular products, FBA bills a return processing fee equal to the original fulfillment fee. If the returned products need repackaging for resale, Amazon charges an additional repackaging fee.
---
Storage Fees
The cost of storing your products at an FBA warehouse starts at 53 cents per cubic foot of space and goes up to $2.40 per cubic foot. FBA storage fees vary by season, increasing up to 200% during the months of October to December. The assessed cost also depends on the size of the product and whether it falls into the "dangerous goods" category.
Amazon deems dangerous goods as "substances or materials that may pose a risk during storing, handling, or transporting because they contain flammable, pressurized, corrosive, or otherwise harmful substances."
This includes lithium batteries—usually found in power banks, cameras, mobile phones, battery chargers, and other electronics—and any magnetized material, which is often a component of speakers, headphones, light meters, magnetic decals, small tools, and toys.
Other items may be deemed dangerous. Products that have this designation must follow specific requirements and are subject to additional fees. Check out Amazon's hazmat guide for more info.
---
Long-term Storage Fees
For inventory held at an FBA warehouse longer than 270 days, sellers incur long-term storage fees. Between 271 and 365 days of storage, an additional $1.50 per cubic foot may be added to your fees. Beyond 365 days of storage, an additional 15 cents per unit may be tacked on, or your costs will increase to $6.90 per cubic foot (whichever is greater).
---
Additional Tools
Though Amazon doesn't provide these, downloadable tools such as Sellics, InventoryLab, and Jungle Scout exist to make selling with FBA easier (and more profitable). These apps boost your marketing, inventory management, and reporting capabilities by integrating with your Amazon account. Third-party tools like these can incur a cost of up to $100+ per month, so it's important to factor them in when calculating your outlay.
---
Examples of FBA Fulfillment Fees
Tablet case

Size category: Small standard

Dimensions: 13.8 x 9 x 0.7 inches

T-shirt

Size category: Large standard

Dimensions: 14 x 10 x 0.76 inches

Baby cot

Size category: Small oversize

Dimensions: 24 x 7.5 x 6 inches

Television

Size category: Large oversize

Dimensions: 54 x 35 x 3.5 inches

2.88 oz shipping weight

12.32 oz. shipping weight

7.9 lb shipping weight

41 lb shipping weight

$3.07/unit

$5.32/unit

$12.18/unit

$86.71/unit
Source: Amazon
These fees—combined with other Amazon charges—are often more expensive than the cost of hiring another SFP (Seller-Fulfilled Prime)-eligible fulfillment provider such as Red Stag or ShipMonk. But, for many Amazon-focused sellers, the steep costs are worth it for the advantages that FBA provides. Plus, you're paying for FBA's end-to-end services—which is more convenient on your part.
Additionally, buyers have an idea of what to expect when it comes to customer service because they're dealing directly with Amazon. Outsourced, 24/7 customer service is a hefty investment when sought elsewhere, so it's an important consideration when it comes to FBA costs. This especially applies to sellers dealing in goods with a naturally high return rate, like electronics or apparel.
Amazon FBA Storage Fees by Season
| | Standard* | Oversize |
| --- | --- | --- |
| January-September | 83 cents/cubic foot/month | 53 cents/cubic foot/month |
| October-December | $2.40/cubic foot/month | $1.20/cubic foot/month |
*Smaller standard products require more complex shelving, drawers, and bins for storage.
As shown in the table above, Amazon FBA fees increase dramatically during the holiday season. This is something to watch closely if you use FBA, and it's a major reason that volume sellers rarely use FBA as their sole storage option.
Instead, power sellers often store the bulk of their inventory themselves in cheap storage units or a company warehouse. Then, they periodically ship just enough stock to FBA to cover forecast sales.
Products that fall into FBA's 'dangerous goods' category—which includes items such as laptops, smartphones, household cleaners, spray paints, and cosmetics—incur higher storage costs. Read about FBA's Dangerous Goods Program to learn more.
Unlike many high-quality fulfillment services, FBA doesn't disclose its accuracy rate, and the service is known among sellers and shoppers alike for its frequent errors. This cost the company points in this category—along with its lack of shipping partner options, limited pre-built integrations, and pricey multichannel fulfillment fees.
That being said, FBA provides fast turnaround times and a wide warehouse network that trump competing services.
Click below to expand on the features that contribute to FBA's Quality & Functionality score.
Multichannel Fulfillment
If you use sales channels other than Amazon (such as your own Shopify store and/or other online marketplaces like eBay) you can use FBA to fill those orders, too. Amazon calls this service Multi-Channel Fulfillment, or MCF.
For multichannel FBA users, inventory storage fees remain the same, but MCF fulfillment fees are higher. MCF orders don't incur an added Amazon seller fee.
With most MCF orders, you can select between three different shipping methods: Standard, Expedited Two-Day, and Priority One-Day. This is helpful if you offer a range of shipping options on your own ecommerce store or website.
Here's a look at what MCF orders cost to fulfill through FBA:
Examples of FBA Multichannel Fulfillment Fees
Size Category and Dimensions

Tablet case

Small standard

13.8 x 9 x 0.7 inches

T-shirt

Large standard

14 x 10 x 0.76 inches

Baby cot

Small oversize

24 x 7.5 x 6 inches

Television

Large oversize

54 x 35 x 3.5 inches

Shipping Weight

2.88 oz.

12.32 oz.

7.9 lb.

41 lb.

Standard Shipping

$5.35

$7.95

$15.26

$103.39

Expedited Shipping

$8.15

$10.00

$17.43

$122.99

Priority Shipping

$16.64

$17.95

$30.05

$167.00
Source: Amazon
If an MCF order contains multiple units, the cost per unit decreases. So, the T-shirt that costs $7.95 to fulfill on its own would cost $5.15 to fulfill in an order along with one other item, or $4.54 to fulfill in a three-item order.
Like with Amazon orders, the MCF fee accounts for the entire process of picking items from inventory, packing, and shipping. But, Amazon does not handle post-sales servicing for MCF orders. This means that you'll need to field all multichannel customer inquiries, returns, and refunds yourself (or hire employees to do so).
If you compare Amazon's MCF fees to the shipping rates you'd pay to fulfill orders yourself, you'll likely find MCF is a pretty good deal. While this is the case, multichannel sellers who don't focus mainly on Amazon sales are better off partnering with a cheaper 3PL, such as ShipBob.
---
Warehouse Network
Amazon has 110 FBA warehouses strategically located across the continental US (see the full list of warehouse locations below)—plus 75 additional fulfillment centers worldwide. This allows sellers to split inventory across multiple warehouses, keeping products in close proximity to multiple customer bases.
FBA's large warehouse network also simplifies inbound shipping and importing by enabling merchants to use warehouses close to their suppliers or ports of destination.
To compare with competing fulfillment companies, ShipMonk has a total of 10 warehouse locations, and Red Stag has just two. It's rare to find a small business-friendly 3PL with infrastructure as vast as FBA.
---
Client Support
Amazon's Seller Support team serves FBA users in addition to all other Amazon sellers. While FBA ratings on sites like Trustpilot and G2 are scarce, there's an abundance of discussion about the service elsewhere—such as forums like Reddit, Quora, and Amazon's own Seller Forums.
While Amazon customer service is highly responsive and effective for shoppers, Seller Support is notoriously unreliable—reportedly leaving users waiting multiple weeks or even months for issue resolution. It's also reported that the majority of Seller Support is outsourced to third-party representatives with insufficient training.
If you search for Seller Support contact info online, you'll come across a phone number that's actually reserved for Amazon customers. The only way to contact Seller Support is by filling out a ticket and requesting a call or email.
It's not uncommon for fulfillment companies to structure their support this way; when response time is fast, a lack of on-demand customer service is typically a non-issue. But, FBA's response time is reportedly very slow, and some users state that it requires multiple follow-up requests in order to speak with someone.
In addition to Seller Support, a seller community forum and online knowledge base are available for users to troubleshoot on their own.
---
Integrations
FBA's proprietary turnkey integrations are pretty limited, but thanks to its open APIs and enormous popularity, thousands of FBA integrations are readily available through third-party developers.
Plus, FBA directly integrates with certain ecommerce integration service providers such as WebBee. This makes it possible to integrate with any of your necessary tools or platforms quickly and easily—though it may come at an additional cost.
Other companies, such as Zapier, have created numerous plug-and-play integrations to connect FBA and Amazon Seller Central to a host of other apps and programs you may use.
If you're unable to find your desired integration pre-made, FBA's developer-friendly APIs make it possible to have a connection custom-made fairly easily. However, unlike other fulfillment partners such as ShipBob and Red Stag, FBA does not offer integration development as a value-add service.
Here's a list of FBA's current proprietary direct integrations:
Ecommerce platforms and marketplaces: WooCommerce, VTEX, 3dcart, Shopify, WebBee, and Bytestand
Freight and shipping solutions: AfterShip
Operations, inventory, and order management: ChannelAdvisor, Listing Mirror, Orderhive, Zentail, Skubana, Sellbrite, and Sellercloud
---
Beyond the standard features of the fulfillment, warehousing, and distribution processes, FBA provides a host of advantages that can help your Amazon business succeed.
FBA's specialty services include:
Prime Eligibility & Shipping
One of the most popular features of FBA is the free two-day Prime shipping for Amazon Prime subscribers. Some products are eligible for free shipping, even if a buyer isn't a Prime member. However, it might take a little longer for the package to arrive for non-members.
FBA product listings prominently feature the Amazon Prime logo, signaling to Prime members they can purchase your product with free Prime two-day shipping or other Prime offers. Prime boasts nearly 200 million subscribers who look for the Prime logo while shopping—so FBA products attract far more buyers than non-Prime products.
Amazon offers free shipping on orders over $25 to all buyers, Prime or not. The caveat is that these must be eligible products, and that list of eligible products includes FBA items. The same applies to Amazon coupon deals or buyer events like Prime Day and Cyber Days; FBA products qualify for these offers, too.
---
Post-sale Servicing
In addition to the standard processes of order fulfillment, FBA performs all customer service-related tasks for your Amazon orders. The company's well-established CS team is available 24/7 by phone, email, or live chat on the app or website and has a reputation for providing highly accommodating support.
The cost of outsourcing this level of service elsewhere would be astronomical. Call center outsourcing in the US can cost anywhere from $25 to $65 per hour for each hired representative. To have just one employee on call for these hours would cost thousands of dollars each month—and potentially hundreds of thousands each year. In that regard, FBA is incredibly cost-effective.
---
Competitive Amazon Advantages
FBA listings get a significant edge over non-FBA items in Amazon's search engine algorithm. This leads to higher rankings for FBA products in Amazon's product search results—which leads to more sales.
Another advantage is prioritization in Amazon's Buy Box, which is the "Add to Cart" button on most product listings. When viewing a product sold by multiple sellers, hitting this button will add one chosen listing to the customer's cart.
The platform selects which listing gets to "own the Buy Box" using an algorithm that considers price, shipping speed, seller metrics, and fulfillment method. The most heavily weighted factor in determining Buy Box ownership? Use of FBA.
---
Small and Light Program
FBA's Small and Light program reduces fulfillment costs on certain items, which allows for better profit margins. To be eligible for Small and Light pricing, products must weigh 3 pounds or less and sell quickly according to Amazon's product identification data. Qualifying merchandise must also cost $10 or less and measure 18 x 14 x 8 inches or less.
Certain items that require special handling—such as dangerous goods, temperature-sensitive goods, or restricted goods—don't qualify for the Small and Light program.
Here are FBA's Small and Light fulfillment fees:
Size tier

Weight

Dimensions

Small and Light fulfillment fee per unit

(including fuel and inflation surcharge)

Small standard

6 oz. or less

15 x 12 x 0.75 inches or less

$2.47

6+ oz. to 12 oz.

$2.61

12+ to 16 oz.

$3.15

Large standard

6 oz. or less

18 x 14 x 8 inches or less

$2.66

6+ oz. to 12 oz.

$2.94

12+ to 16 oz.

$3.77

1+ to 2 lb.

$4.42

2+ to 3 lb.

$5.19
Although these products are still subject to standard storage and seller fees, enrolling in FBA's Small and Light program can increase your store's profitability and create more opportunity to test products in new markets.
---
Subscribe & Save
The Subscribe & Save feature on Amazon gives customers a discount and free shipping when they sign up for a product subscription—which is a recurring, automated purchase. This gives customers a convenient, regular delivery at their chosen interval and helps sellers obtain repeat customers. It's one of the best ways to have consistent revenue with Amazon.
It doesn't cost anything for sellers to offer the Subscribe & Save feature. However, merchants will need to meet minimum requirements (such as a feedback rating of 4.7 or higher) and maintain good standing with the platform. The feature is only available to sellers who have been using FBA for three months or more.
---
FBA scored moderately in our ease of use category. The company earned points for its 24/7 customer support hours, high scalability, and lack of minimum order volume requirements. But, we docked points for FBA's low operational transparency and fulfillment software (which isn't as sophisticated or user-friendly as competing providers).
Here's a summary of the factors we considered:
Support: Unlike many fulfillment companies in its class, FBA doesn't provide support to assist in onboarding and migration. Users report that this creates a sizable learning curve.
Accuracy: FBA doesn't disclose its accuracy rate, and errors are frequently reported. For comparison, ShipBob, ShipMonk, and Red Stag all maintain an accuracy rate of 99.95% or higher.
Error Policies: If an item you send to FBA is lost or damaged on behalf of Amazon, the company will replace that item with an identical one or reimburse you for it. This sometimes happens automatically, but in many instances, you'll need to submit a claim. There are multiple different processes for filing a claim depending on where your product was in the fulfillment process when it was lost or damaged.
Customer Service: Customer service for FBA is available 24 hours a day, seven days per week. Support is not on-demand, so clients must submit a ticket and request a call or email. The service is reviewed poorly by its users.
Transparency: FBA provides lackluster operational transparency, making it difficult for sellers to accurately see into their own stock levels or track an order through the fulfillment process.
Scalability: With more than 150 million square feet of warehouse space and 1.6 million employees worldwide, Fulfillment by Amazon boasts a massive infrastructure that can't be outgrown. It also supports B2B transactions through Amazon Business.
Overall, we commend FBA for its ability to give Amazon sellers the competitive edge that's needed to achieve success on the platform.
It provides a decent value for your money along with an array of special services, but FBA's popularity and ease of use leave room for improvement.
What Users Say in FBA Reviews
There aren't many Fulfillment By Amazon reviews or ratings available online, and much of the scrutiny you will find is of the entire Amazon marketplace platform (rather than FBA itself).
Amazon Services Seller Forums is a great place to get insight into what it's like to use FBA as an online merchant. Since it's mainly a resource for solutions, assistance, and discourse rather than ratings and reviews, the posts are not reflective of the benefits of FBA. But, the questions and discussions posed by FBA users are highly valuable.
In reviews, forum posts, and comments alike, users report complications due to FBA's labeling protocol, lost items and shipments, and difficulty with Amazon's Seller Support. Much of this likely ties into FBA's error rate, which—unlike nearly every other fulfillment provider—is undisclosed.
The YouTube personality "Darren – FBA Elite" is highly vocal about his personal experiences with FBA and Amazon. In one of his videos, he describes 10 loss-making issues he ran into while selling on the platform through FBA.
Though most of the hurdles Darren describes relate to being a seller on Amazon rather than outsourcing fulfillment to FBA, these issues are important to acknowledge. He reports receiving negative reviews from customers who were sent dirty, used merchandise that had been previously returned—despite his actions to prevent FBA from reselling returned items from his inventory.
Darren describes this and other instances of ineffective client support from the company and advises FBA users to avoid dealing with Seller Support unless absolutely necessary.
He also criticizes the fulfillment provider for re-measuring his products and increasing his fulfillment fees, which is a common theme in Fulfillment By Amazon reviews across the board. Darren and other savvy users recommend using specialized software such as Helium 10 to monitor your FBA account—which says a lot about the company's lack of transparency.
Positive Fulfillment By Amazon reviews mention benefiting from the company's fast shipping and outsourced customer service. Many describe the relationship as "simple" and "hassle-free," but even 5-star reviews mention the high cost of the convenience that FBA provides.
G2: 4.5-star rating from about 10+ reviews
FulfillmentCompanies.net FBA review
We noticed the following trends in Fulfillment By Amazon user reviews:
PROS

CONS

Hassle-free, end-to-end outsourced services
Fluctuations in fees and product categorization
Fast shipping
Lost merchandise and shipments
Efficient warehouse services and turnaround time
Ineffective client support
Improved customer experience
Complex restrictions and regulations
Saves time
Expensive fees
FBA Warehouse Locations
Amazon has 110 FBA warehouses strategically located across the continental US—plus 75 additional fulfillment centers worldwide. This allows sellers to split inventory across multiple warehouses, keeping products in close proximity to multiple customer bases.
FBA's large warehouse network also simplifies inbound shipping and importing by enabling merchants to use warehouses close to their suppliers or ports of destination.
State Directory
AZ–CO
Arizona
#AZA5 – 6000 W Van Buren St, Phoenix, AZ 85043
​#PHX3 – 6835 W. Buckeye Rd. Phoenix, AZ 85043
#PHX5 – 16920 W. Commerce Dr. Goodyear, AZ 85338
#PHX6 – 4750 W. Mohave St. Phoenix, AZ 85043
#PHX7 & PHX8 – 800 N. 75th Ave Phoenix, AZ 85043
#PHX9 – 777 S 79th Ave, Tolleson, AZ 85353
#SAZ1 – 3333 S 7th St., Phoenix, AZ 85040-1182
#TFC1 – 5050 W. Mohave St. Phoenix, AZ 85043
#TUS1 – 533 W Lower Buckeye Rd, Phoenix, AZ 85043
#TUS2 – 6701 S. Kolb Rd., Tucson, AZ 85756
#UAZ1 – 500 S 48th St, Phoenix, AZ 85034
---
Arkansas
#DLR1 – 1920 N Locust St, North Little Rock, AR 72114
---
California
#BFL1 – 1601 Petrol Road, Bakersfield, CA 93308
#DPS3 – 2405 Conejo Spectrum St, Thousand Oaks, CA 91320
#DCA2 – 5250 Goodman Rd, Eastvale, CA 91752
#FAT1 – 3575 S Orange Ave, Fresno, CA 93725-9588
#LAX9 – 11263 Oleander Ave, Building 1, Fontana, CA 92337
#LGB1 – 2417 E. Carson St, Long Beach, CA 90810
#LGB3 – 4590 Goodman Way, Building 1, Eastvale, CA 91752
#LGB4 – 27517 Pioneer Ave, Redlands, CA 92374
#LGB6 – 20901 Krameria Ave, Riverside, CA 92518
#LGB7 – 1660 N. Locust Ave., Rialto, CA 92376
#LGB9 – 4375 N Perris Blvd, Perris, CA 92571
#OAK3 – 255 Park Center Drive Patterson, CA 95363
#OAK4/OAK6 – 1555 N. Chrisman Rd. Tracy, CA 95304
#ONT2/3/4/7 – 1910 & 2020 E Central Ave. San Bernardino, CA 92408
#ONT6/HLA3 – 24208 San Michele Rd. Moreno Valley, CA 92551
#ONT9 – 2125 W. San Bernardino Ave. Redlands, CA 92374
#PCA1 – 1565 N MacArthur Drive, Tracy, CA 95376 (Seasonal facility)
#PCA2 – 1650 East Central Avenue, San Bernardino, CA 92408 (Seasonal facility)
#PSP1 – 1010 West Fourth Street, Beaumont, CA 92223
#SCK1 – 4611 Newcastle Road, Stockton, CA 95215
#SCK3 – 3565 N Airport Way, Manteca, CA 95336
#SJC7 – 188 Mountain House Pkwy, Tracy, CA 95391
#SMF1 – 4900 W Elkhorn Blvd, Metro Air Park, Sacramento, CA 95835
#SMF3 – 4723 S B Street, Stockton, California, 95215
#SNA4 – 2496 W Walnut St. Rialto CA 92376
#SNA6/SNA9/DCA2 – 5250 Goodman Road, Eastvale, CA 92880
#SNA7/SNA8/LGB5/KRB1 – 555 East Orange Show Rd. San Bernardino, CA 92408
#XUSD – 1909 Zephyr St., Stockton, CA 95206
---
Colorado
#DDV5 2889 Himalaya Drive, Aurora, CO 80011
#DEN2 – 24006 E. 19th Ave., Aurora, CO 80019
#DEN3 – 14601 Grant Street Thornton CO 80023
#DEN5 – 19799 E 36th Dr, Aurora, CO 80011
#DCS3 – 4303 Grinnell Blvd, Colorado Springs, CO 80925
---
CT–ID
Connecticut
#BDL2 – 200 Old Iron Ore Rd., Windsor, CT 06095
#BDL3 – 415 Washington Ave, Building 3, North Haven, CT 06473
---
Delaware
#PHL1 – 1 Centerpoint Blvd. New Castle, DE 19720
#PHL3 – 1600 Johnson Way, New Castle, DE 19720-8111
#PHL7/PHL9 – 560 Merrimac Ave Middletown, DE 19709
#PHL8 – 727 N. Broad St., Middletown, DE 19709
---
Florida
#TPA2/#LAL1 – 1760 County Line Rd. Lakeland, FL 33811
#TPA1 – 3350 Laurel Ridge Ave. Ruskin, FL 33570
#JAX2 – 12900 Pecan Park Rd., Jacksonville, FL 32218
#JAX3 – 13333 103rd St. Cecil Commerce Center, Jacksonville, FL 32221
#JAX5 – 4948 Bulls Bay Hwy, Jacksonville, FL 32219
#MCO1– 12340 Boggy Creek Road, Orlando, FL 32824
#MCO5 – 305 Deen Still Rd, Davenport, FL 33897
#MCO9 – 2841 Access Rd, Davenport, FL 33897
#MIA1– 14000 NW 37th Ave, Opa Locka, FL 33054
#UFL4/SFL1 – 7469 Kingspointe Parkway, Orlando, FL 32819
---
Georgia
#ATL2 – 2255 W Park Blvd, Stone Mountain, GA 30087
#ATL6 – 4200 N Commerce Dr, East Point, GA 30344
#ATL7 – 6855 Shannon Pkwy S, Union City, GA 30291
#ATL8 – 2201 Thornton Road, Lithia Springs, GA 30122
#MGE1/MGE7 – 650 Broadway Ave, Braselton, GA 30517
#MGE3 – 808 Hog Mountain Rd., Building F, Jefferson, GA, 30549
#PGA1 – 6200 Fulton Industrial Blvd, Atlanta, GA 30336 (Seasonal facility)
#SAV3 – 7001 Skipper Rd., Macon, GA 31216-6427
---
Idaho
#BOI2 – 5319 E Franklin Rd, Nampa, ID 83687
---
IL–KY
Illinois
#HMW1 – 30260 Graaskamp Blvd, Wilmington, IL 60481
#MDW4 – 250 or 201 Emerald Dr, Joliet, IL 60433
#MDW5 – 16825 Churnovic Ln, Crest Hill, IL 60435
#MDW6 – 1125 W Remington Blvd, Romeoville, IL 60446
#MDW7 – 6605 or 6521 W Monee Manhattan Road, Monee, IL 60449
#MDW8 – 1750 Bridge Dr, Waukegan, IL 60085
#MDW9 – 2865 Duke Parkway, Aurora, IL 60502
#PIL1 – 801 Midpoint Road, Minooka, IL 60047 (Seasonal facility)
#STL4– 3050 Gateway Commerce Center Dr S, Edwardsville, IL 62025
#STL6/STL7/HLU1– 3931 Lakeview Corporate Drive, Edwardsville, IL 62025
#ORD2 – 23714 W Amoco Rd, Channahon, IL 60410
#ORD9 – 23700 W Bluff Rd Bldg A, Channahon, IL 60410
#DIL7 – 3601 Howard St, Skokie, IL 60076
---
Indiana
#IND1 – 4255 Anson Blvd. Whitestown, IN 46075
#IND2/#IND3 – 715 Airtech Pkwy. Plainfield, IN 46168
#IND4/IND8 – 710 South Girls School Rd. Indianapolis, IN 46214
#IND5 – 800 S Perry Rd Plainfield, IN 46168
#IND7 – 9101 Orly Dr, Indianapolis, IN 46241
#IND9 – 2140 Stacie's Way, Greenwood, IN 46143
#PIN1 – 6161 Decatur Blvd, Indianapolis, IN 46241 (Seasonal Facility)
#SDF8 – 900 Patrol Rd. Jeffersonville, IN 47130
#XUSE – 5100 S Indianapolis Rd. Whitestown, IN 46075
#DIN1 – 5850 W 80th St, Indianapolis, IN 46278
#DIN3 – #200, 5545 Chet Waggoner Court, South Bend, IN 46628
---
Iowa
#DSM5 – 500 SW 32nd St. Bondurant, IN 50009
---
Kansas
#MKC4 – 19645 Waverly Rd., Edgerton, KS 66021
#MKC6 – 6925 Riverview Ave., Kansas City, KS 66102
#MCI5 – 16851 W 113th St, Lenexa, KS 66219
---
Kentucky
#CVG1 – 1155 Worldwide Blvd. Hebron, KY 41048
#CVG2 – 1600 Worldwide Blvd. Hebron, KY 41048
#CVG3 – 3680 Langley Dr. Hebron, KY 41048
#CVG8 – 7968 Kentucky Dr, Suites 2-3, Florence, KY 41042
#IVSA – 4620 Olympic Blvd, Erlanger, KY 41018
#IVSB/#HCN1 – LogistiCenter 275 #2, 3521 Point Pleasant Road, Hebron, KY 41048
#LEX1/LEX3 – 1850 Mercer Rd Lexington, KY 40511
#LEX2 – 172 Trade St. Lexington, Kentucky, 40511
#SDF1 – 1105 S Columbia Ave Campbellsville, KY 42718
#SDF2 – 4360 Robards Ln Louisville, KY 40218
#SDF4 – 376 Zappos.com Blvd Shepherdsville, KY 40165
#SDF6 – 271 Omega Pkwy Shepherdsville, KY 40165
#SDF7 – 300 Omicron Court Shepherdsville, KY 40165
#SDF9 – 100 W. Thomas P. Echols Lane Shepherdsville, KY 40165
---
MD–MS
Maryland
#BWI2 – 2010 Broening Hwy. Baltimore, MD 21224
#HBA1 – 1100 Woodley Rd, Aberdeen, MD 21001
#HSE1 – 13905 Crayton Blvd, Hagerstown, MD 21742
#MDT2 – 600 Principio Parkway West, North East, MD 21901
#DCA1 – 1700 Sparrows Point Blvd, Sparrows Point, MD 21219
---
Massachusetts
#BOS7 – 1180 Innovation Way, Fall River, MA 02722
#BOS5 – 1000 Technology Center Dr, Stoughton, MA 02072
#DBO2 – 500 Sprague St, Dedham, MA 02026
---
Michigan
#DET1 – 39000 Amrhein Rd., Livonia, MI 48150-1043
#DET2 – 50500 Mound Road, Shelby Township, MI 48317
#DTW1 – 32801 Ecorse Road, Romulus, MI 48174
#DTW5 – 19991 Brownstown Center Dr, Brownstown Charter Twp, MI 48183
#GRR1 – 4500 68th St. SE, Caledonia (Gaines Township), MI 49316
---
Minnesota
MSP1 – 2601 4th Ave E, Shakopee, MN 55379
#MSP9 – 9001 Wyoming Ave N, Brooklyn Park, MN 55445
---
Mississippi
#MEM2 – 191 Norfolk Southern Way, Chickasaw Trails Industrial Park Byhalia, MS 38611
#MEM6 – 11505 Progress Way, Olive Branch, MS 38654
---
MO–NY
Missouri
#STL8 – 4000 Premier Parkway, St. Peters, MO 63376
#DLI1 – Hazelwood, MO 63042
---
Nevada
#RNO3 – 555 Milan Dr, Sparks, Nevada 89434
#RNO4 – 8000 N Virginia St, Reno, NV 89506
#LAS1 – 12300 Bermuda Road, Henderson, NV 89044
#LAS2 – 3837 Bay Lake Trail Suite 115, North Las Vegas, NV 89030
#LAS6 – 4550 Nexus Way, North Las Vegas, NV 89115
#LAS7 – 6001 E. Tropical Parkway, North Las Vegas, NV 89115
---
New Hampshire
#BOS1 – 10 State St Nashua, NH 03063
---
New Jersey
#EWR1 – 50 New Canton Way Robbinsville, NJ 08691
#EWR4 – 50 New Canton Way, Robbinsville Twp, NJ 08691
#EWR6/EWR7 – 275 Omar Ave. Avenel, NJ (Amazon Fresh & Amazon Pantry)
#EWR8 – 698 Route 46 West, Teterboro, New Jersey 07608
#EWR9 & #LGA6 – 8003 Industrial Ave. Carteret, NJ 07008
#LGA7 – 380 Middlesex Avenue, Carteret, NJ 07008
#LGA9 – 2170 State Route 27, Edison, NJ 08817
#TEB3 – 2651 Oldmans Creek Rd, Swedesboro, Logan Township, NJ 08085
#TEB6 – 22 Hightstown-Cranbury Station Road, Cranbury, NJ 08512
#ACY1 – 240 Mantua Grove Road, West Deptford, NJ 08066-1731
#ACY2 – 1101 E. Pearl St., Burlington, NJ 08016
---
New York
#JFK8/DYY6 – 546 Gulf Ave, Staten Island NY 10314
#BUF5– 4201 Walden Ave, Lancaster, NY 14086
#SYR1 – 7211 Morgan Rd, Liverpool, NY 13090
---
NC–PA
North Carolina
#CLT3 – 6500 Davidson Hwy, 2532, Concord, NC 28027
#CLT4 – 8000 Tuckaseegee Road, Charlotte, NC 28214
#CTL5 – 1745 Derita Rd, Concord, NC 28027
#CLT9 – 3620 Reeves Ridge Drive, Charlotte, NC 28214
#RDU1 – 4851 Jones Sausage Road, Garner, NC 27529
#RDU5 – 1805 TW Alexander Dr, Durham, NC 27703
#GSO1 – 1656 Snow Bridge Ln, Kernersville, NC 27284
---
Ohio
#CMH1 – 11903 National Rd SW, Etna, OH 43062
#CMH2 – 6050 Gateway Court, Obetz, OH 43125
#CMH3 – 700 Gateway Blvd., Monroe, OH 45050
#CMH4 – 1550 W Main St., West Jefferson, OH 43162
#CMH6/HCM1 – 3538 TradePort Ct, Building 2, Lockbourne, OH 43137
#CLE2 – 21500 Emery Rd, North Randall, OH 44128
#CLE3 – 1155 Babbitt Rd., Euclid, Ohio 44132
#CLE5 – 8685 Independence Pkwy, Twinsburg, OH 44087
#POH1 – 3880 Groveport Road, Obetz, OH 43207 (Seasonal Facility)
#AKC1 – 2450 Romig Rd, Akron, OH 44320
---
Oklahoma
#OKC1 – 9201 S. Portland Ave., Oklahoma City, OK 73159
#DOK1 – 4401C E Hefner Rd, Oklahoma City, OK 73131
#OKC5 – 1414 S Council Rd, Oklahoma City, OK 73179
#TUL2 – 11920 E 43rd St N, Tulsa, OK 74116
---
Oregon
#PDX5 – 5647 NE Huffman St, Hillsboro, OR 97124
#PDX6/HPD1 – 15000 N. Lombard St., Multnomah, Portland, OR 97203
#PDX7 – 4775 Depot Court SE, Salem, OR 97317
#PDX9 – 1250 NW Swigert Way, Troutdale, OR 97060
---
Pennsylvania
#AVP1 – 550 Oak Ridge Road Hazleton, PA 18202
#AVP2/AVP3 – 298 1st Ave., Gouldsboro, PA 18424
#AVP6 – 1 Commerce Rd., Pittston, PA 18640
#AVP8 – 250 Enterprise Way, Pittston, PA 18640
#ABE1/ABE2 – 705 Boulder Dr Breinigsville, PA 18031
#ABE3 – 650 Boulder Drive Breinigsville, PA 18031
#ABE4 – 1610 Van Buren Rd., Easton, PA 18045
#ABE5 – 6455 Allentown Boulevard Harrisburg, PA 17112
#DPP1 – 501 North Dr, Sewickley, PA 15143
#MDT1 – 2 Ames Drive, Carlisle, PA 17015
#PHL4 – 21 Roadway Drive Carlisle, PA 17015
#PHL5 – 500 McCarthy Dr Lewisberry, PA 17339
#PHL6 – 675 Allen Rd. Carlisle, PA 17015
#PPA1 – 545 Oak Hill Road, Mountaintop, PA 18707 (Seasonal Facility)
#PIT2 – 1200 Westport Rd, Imperial, PA 15126
#PIT5 – 2250 Roswell Dr, Pittsburgh, PA 15205
#XUSC – 40 Logistics Drive Carlisle, PA 17013
---
SC–WI
South Carolina
#CAE1 – 4400 12th Street Extension, West Columbia, SC 29172
#GSP1 – 402 John Dodd Rd. Spartanburg, SC 29303
---
Tennessee
#BNA1 – 14840 Central Pike Lebanon, TN 37090
#BNA2 – 500 Duke Drive Lebanon, TN 37090
#BNA3 – 2020 Joe B Jackson Pkwy Murfreesboro, TN 37127
#BNA5 – 50 Airways Blvd, Nashville, TN 37217
#CHA1 – 7200 Discovery Dr Chattanooga, TN 37421
#CHA2 – 225 Infinity Dr NW, Charleston, TN 37310
#DNA1 – 2813 Brick Church Pike, Nashville, TN 37207
#MEM5 – 5155 Citation Dr, Memphis, TN 38118
#STN1 – 10 Dell Pkwy, Nashville, TN 37217
---
Texas
#DAL2 – 2601 S Airfield Dr, Irving, TX 75038
#DAL3 – 1301 Chalk Hill Road, Dallas, TX 75211
#DAL9 – 1400 Southport Pkwy, Wilmer, TX 75172
#DDA2 – 3838 W Miller Rd, Garland, TX 75041
#DDA8 – 8901 Forney Rd, Dallas, TX 75227
#DFW1 & DFW8 – 2700 Regent Blvd., Dallas/Irving, TX 75261
#DFW6 – 940 W Bethel Road Coppell, TX 75019
#DFW7 – 700 Westport Parkway Fort Worth, TX 76177
#FTW2/HDA1 – 2701 W Bethel Rd, Coppell, TX 75261
#FTW3/FTW4 – 15201 Heritage Parkway Fort Worth TX 76177
#FTW6 – 2601 W Bethel Road, Grapevine (Coppell), TX 75261
#FTW7/FTW9 – 944 W. Sandy Lake Rd, Coppell, TX 75019
#FTW8 -3351 Balmorhea Dr. Dallas, TX 75241
#IAH1 – 9155 Southlink Drive, Dallas, TX 75241
#PTX1 – 2101 Danieldale Road, Lancaster, TX 75134 (Seasonal Facility)
#SAT1 – 6000 Enterprise Avenue Schertz, TX 78154
#SAT2 – 1401 E McCarty Ln, San Marcos, TX 78666
#STX2 – 1625 Hutton Dr, Carrollton, TX 75006
#XUSB – 14900 Frye Rd Fort Worth, TX 76155
#HOU2 – 10550 Ella St., Houston, TX 77038
#HOU3 – 31819 Highway Blvd., Katy, TX 77493
---
Utah
#SLC1 – 777 N. 5600 W, Salt Lake City, UT 84116
#SLC2 – 6802 W Old Bingham Hwy, West Jordan, UT 84081
#SLC3/HSL1 – 355 N. John Glenn Rd., Salt Lake City, UT 84116
#SLC4 – 770 South Gladiola, Suite 500, Salt Lake City, UT 84104
---
Virginia
#BWI4 – 165 Business Blvd, Clear Brook, VA 22624
#BWI1 – 45121 Global Plaza, Sterling, VA 20166
#DDC4 – 44301 Mercure Cir, Sterling, VA 20166
#HDC1 – 6885 Commercial Dr, Springfield, VA 22151
#KRB2 – 7000 Hardware Dr, Prince George, VA 23875
#RIC1 – 5000 Commerce Way, Petersburg, VA 23803
#RIC2 – 1901 Meadowville Technology Parkway Chester, VA 23836
#RIC3/#HRC1 – 4949 Commerce Road, Richmond, VA 23234
#RIC5 – 11600 N Lakeridge Pkwy, Ashland, VA 23005
---
Washington State
#BFI1 – 1800 140th Ave. E, Sumner, WA 98390
#BFI3 – 2700 Center Drive, Dupont, WA 98327
#BFI4 – 21005 64th St., Kent, WA 98032
#BFI5 – 20526 59th Pl S, Kent, WA 98032
#BFI6 – 20202 84th Ave S, Kent, WA 98032
#BFI7 – 1901 140th Ave E, Sumner, WA 98390
#BFI8 – 20529 24th Ave S, SeaTac, WA 98198
#DES7 – Sumner, WA 98390
#DSE4 – 6611 Associated Blvd, Everett, WA 98203
#GEG1 – 10010 W Geiger Blvd., Spokane, WA 99224
#PWA1 – 2309 Milwaukee Way, Tacoma, WA 98421 (Seasonal Facility)
#SEA6/#SEA8 – 1227 124th Avenue Northeast Bellevue, WA 98005
---
Wisconsin
#MKE1 – 3501 120th Ave. Kenosha, WI, 53144
#MKE2 – 9700 South 13th Street, Oak Creek, WI 53154
#DML1 – 3935 W Mitchell St, Milwaukee, WI 53215
---
Methodology: How We Evaluated FBA
To evaluate FBA and all 3PLs, we considered the factors that matter most to small retail and ecommerce businesses. We started by researching the provider through third-party reviews, user ratings, relevant articles, and the company's own content.
We also personally assessed FBA's web-based fulfillment software, client support services, and overall ease of use.
Then, we evaluated FBA on a 23-point scale shaped by industry experience, reader surveys, and competing providers' attributes. Our criteria weighs functionality, scalability, and transparency throughout a range of processes.
30%
Quality/Functionality
30% of Overall Score
We evaluated the quality of service and functionality of each company by weighing critical details like order turnaround time, shipping partner options, size of fulfillment center network, and accuracy rate.
Additionally, we considered how each service integrates with ecommerce shopping carts, marketplaces, operational tools, and solution providers that your online store may use.
Fulfillment by Amazon achieved a mediocre score in this category. It was mainly docked for its lack of shipping partner options and undisclosed accuracy rate (accompanied by frequent reports of operational errors).
20% of Overall Score
Many fulfillment companies offer pricing on a custom-quoted basis. We assert that it's better to openly publish pricing. This eliminates the need for potential clients to contact each company for a quote—potentially wasting both parties' time—and promotes general transparency.
Since we can't fairly compare the specific costs of each provider, this category examines the providers' pricing transparency, billing transparency, and billing predictability.
FBA is highly transparent with its pricing; all fees are detailed on the company's website along with tools to help determine your expenses and profitability. It also provides high level of billing transparency. But, FBA's complex pricing and fluctuating pricing structure results in low billing predictability.
15% of Overall Score
This score considered customer service accessibility—prioritizing companies that provide a dedicated service rep for each client and weighing their support center's hours of availability.
Each service was also evaluated for software usability and operational transparency. Companies were awarded points for having highly functional software that allows users to see where each order is within the fulfillment process and warehouse space.
Lastly, order minimums and service scalability were weighted heavily to provide the best recommendation for small businesses that need a fulfillment partner that can grow with them.
We gave FBA a moderate score in this category, considering its client support complaints, unsophisticated fulfillment software, and low levels of operational transparency. We awarded points for FBA's customer service hours, scalability, and lack of order minimums.
15% of Overall Score
We awarded points for the availability of special services like climate control, international shipping, custom packaging elements, and different types of assembly. Being crucial to ecommerce operations, return handling and reporting/analytics were prioritized.
Lastly, we assessed whether each company was eligible to fulfill Amazon Prime or SFP (Seller-Fulfilled Prime) orders.
FBA was docked for its lack of standard services like custom outer packaging and kitting/assembly, but earned points for its robust Amazon-focused specialty services.
20% of Overall Score
This score combined our retail and ecommerce experts' final evaluation of value, ease of use, and standout features with scores from real-world users on trusted third-party review sites
FBA has a poor reputation with its users, which cost the provider points in this category. We gave it decent marks for its overall value and impressive specialty services.
*Percentages of overall score
FBA Frequently Asked Questions (FAQ)
Who Should Use Fulfillment By Amazon?
FBA is a service for Amazon-focused businesses that sell physical products. You may be a good candidate for FBA if 80% or more of your sales come from Amazon, and your store processes more orders than you can—or want to—fulfill on your own.
The company specializes in DTC ecommerce sales, but also supports Amazon's program for B2B sales.
---
When Should I Use an FBA Alternative?
With its pricey multichannel fulfillment (MCF) fees and lack of common services, FBA is a poor fit for multichannel sellers who don't have a competitive focus on Amazon. ShipBob is our top-recommended solution for ecommerce order fulfillment.
FBA doesn't offer batch fulfillment services, so it won't work for crowdfunding fulfillment. ShipBob has built-out programs for crowdfunding ventures as well as other nontraditional ecommerce businesses.
Sellers dealing in products that require special handling should also seek an alternative fulfillment solution. FBA doesn't offer liability insurance, services for goods like ammunition, or economical storage for oversized goods. We recommend Red Stag Fulfillment for these needs—it's also Seller-Fulfilled Prime (SFP)-eligible.
---
Bottom Line
Fulfilled by Amazon isn't just about fulfillment. It's about leveraging Amazon's brand and the Prime loyalty program to boost your exposure and sales on the Amazon marketplace.
FBA offers decent fulfillment rates and seamless order processing for Amazon sales, but it can be tricky to use. Sellers must keep a diligent eye on their accumulating fees, inventory preparations, and standing with the platform. Additionally, it opens the door for fraud such as counterfeit merchandise and listing hijacking, so sellers must also be wary of their reputation with customers.
Many factors play into your profitability with FBA—especially the size and weight of your goods. Be sure to calculate your anticipated FBA costs and consider other fulfillment providers. To compare your specific needs to 500+ pre-screened companies, try using a broker such as WarehousingAndFulfillment.com. It comes with a no-spam guarantee and it's completely free to use.
Visit WarehousingAndFulfillment.com
You May Also Like…