Fulfillment by Amazon (FBA) is a way for sellers to ship their products directly to an Amazon warehouse. Amazon will handle the sale, picking the product from inventory, shipping, customer service, and returns. Amazon FBA fees range from 45 cents to $1.35 per unit, and $39.99 per month for a Professional account.
ShipBob allows you to transfer inventory from any ShipBob fulfillment center to any FBA facility. They'll prep the orders with FBA item labels and box labels, acting as your central logistics hub so you can focus on doing what you do best. Get started with ShipBob today.
How Fulfillment by Amazon Works
FBA is different from a merchant-fulfilled network (MFN) where an Amazon seller handles the order fulfillment and shipment process. When a customer places an order, Amazon FBA picks and ships the order for you. The customer receives tracking information from Amazon and receives their orders within two business days thanks to Prime shipping.
With FBA, you'll ship your products to an Amazon warehouse for storage known as an Amazon fulfillment center. You'll send these shipments to a fulfillment center on a shipping pallet or through a freight forwarding company directly from your supplier. Alternately, a service like ShipBob also works as a fulfillment center.
To store your products in an Amazon fulfillment center, you'll pay an inventory storage fee. These fees depend on the season your items are at the warehouse. Amazon FBA Fees start at 48 cents per cubic foot and go up to $2.40 per cubic foot during the busier seasons, such as Thanksgiving and Christmas.
In addition to inventory storage fees, you'll pay a fee for Amazon to pick, pack, ship, and provide customer service to your buyers. These FBA fees start at $2.41 per unit for small items less than 10 ounces and go up to $137.32 per unit for special, oversized products like whirlpools and deep freezers.
Should there be any customer inquiries with your products, Amazon will handle all communication. This includes inquiries, refunds, and returns.
Who Fulfillment by Amazon is Right For
If you're an Amazon seller who doesn't have the room for storage, inventory management, and customer service, you may find that you enjoy using FBA. However, there are certain types of businesses that tend to do better with FBA than others. These businesses include brick and mortar stores, and ecommerce stores.
Selling using Fulfillment by Amazon works best for:
Brick & mortar stores: A brick-and-mortar business that has ample profit margins and a unique product may find quicker success than a brand-new business.
Ecommerce stores: Seasoned ecommerce sellers may attract more buyers when selling their products on Amazon.
Entrepreneurs: It will take time to fine-tune your product offering and profit spreads. Rules for selling on Amazon change quickly and you will need time to change your processes and procedures accordingly. Entrepreneurs need to commit for the long-haul.
Using Fulfillment by Amazon can be a great way to make money and learn best practices for navigating a fast-changing ecommerce marketplace. Pay close attention to profit margins to determine if using FBA is a smart move or not for a particular group of products.
Fulfillment by Amazon Costs
Costs for selling using FBA include monthly fees, shipping, product costs, and third-party tools. Sellers will also have monthly, fulfillment, and storage fees when using FBA. Do research to make sure your products are turning a profit because FBA costs can add up.
Fulfillment by Amazon costs include:
Monthly fees: A Professional seller account is $39.99 per month. Individual sellers do not pay a monthly fee and instead pay 99 cents per item sold plus selling fees of 45 cents to $1.35 per unit.
Fulfillment fees: FBA costs to locate the product on the shelf, pack it, ship it, handle customer service, and returns start at $2.41 per unit and go up to $137.32 for special, oversized items.
Stock removal fee: FBA charges a removal fee of 50 cents to 60 cents per unit if you want to pull inventory from Amazon or dispose of unsold stock.
Labeling fee: Amazon has strict barcode label specifications for all stock you ship to FBA. If not labeled properly, you may get assessed a labeling fee of 20 cents per unit.
FBA prep service & FBA unplanned prep service: FBA has strict product packaging and prep guidelines. You can opt to have Amazon package and prep products for a fee, or if you send improperly prepared products, you'll incur an unplanned prep fee. Each fee varies by the type of product, and starts at $1.00 and goes up to $2.20 per unit.
Returns processing: Basic returns processing is free for many categories, but not for categories with free customer returns. In these, FBA bills a return processing fee equal to your original fulfillment fee. If returned products need repackaging for resale, Amazon charges a repackaging fee but doesn't disclose what this is.
Storage fees: The cost of storing your products at an Amazon Fulfillment Center start at 48 cents per cubic foot of space and go up to $2.40 per cubic foot. The cost per cubic foot varies by season and whether products are standard or oversized.
Long-term storage fees: For inventory held at an Amazon Fulfillment Center longer than 365 days, sellers incur long-term storage fees. These fees are $6.90 per cubic foot or 15 cents per unit, whichever is greater.
Shipping: FBA fees include the cost to ship your product to a customer. You have to pay to ship it to Amazon, which varies by carrier. Amazon has negotiated shipping discounts through its partnered carriers.
These fees may be more expensive compared to fulfilling the orders yourself using MFN as you're primarily paying for convenience. By using FBA, your customers can get their orders within two days using Amazon Prime shipping. Buyers also have an idea of what to expect when it comes to customer service because they're only dealing directly with Amazon.
Examples of Amazon FBA Fees
Large T-Shirt

Large standard size

Baby Crib

Small, oversize

Monitor Large, oversize

11 oz shipping weight

9 lb shipping weight

49 lb shipping weight

$3.68 / unit

$10.92 / unit

$75.78 / unit
Other Fulfillment by Amazon Costs
Other costs to consider with FBA are product costs and third-party tools. Marketplaces like Alibaba have thousands of products under $10 for wholesale. Most have a minimum unit size order of 100 units. Amazon FBA tools like Sellics, InventoryLab, and Jungle Scout help make selling on FBA easier. Third-party tools for managing your FBA start at free and go over $100 per month.
Amazon FBA Storage Fees by Season
| | Standard | Oversize |
| --- | --- | --- |
| January-September | 69 cents per cubic foot | 48 cents per cubic foot |
| October-December | $2.40 per cubic foot | $1.20 per cubic foot |
As you can see above, Amazon FBA fees increase dramatically in October through December. This is something to watch closely if you use FBA, and is a major reason that volume sellers rarely use FBA as their sole storage option. Instead, power sellers often store the bulk of their inventory themselves in cheap storage units or a company warehouse. Then, they periodically ship just enough stock to FBA to cover a range of forecast sales.
Fulfillment by Amazon Tools & Providers
While Amazon has its own training and support for FBA sellers, there are many third-party tools to consider. These tools help simplify the FBA process for small businesses. Each provider offers its own set of features, but most of them help with pricing, research, and profit tracking.
Popular Amazon tools and software include:
1. Sellics
With its full suite of selling tools, Sellics is best for established professional Amazon FBA sellers. Features start at free and go up to $257 per month when paid annually. Sellics was designed specifically for Amazon sellers, vendors, and agencies. The software provides analytics, profit tracking, keyword rankings, and helps manage pay-per-click ad campaigns.
2. InventoryLab
With its a la carte approach, new and seasoned Amazon sellers can find the solutions they need with InventoryLab. It lets Amazon FBA sellers conduct keyword, product, competition, and listing research. This web-based software makes it easy to manage inventory, sales, feedback, and reviews. You can also manage Amazon ad campaigns. InventoryLab starts at free and goes up to $899 per month for high volume sellers.
3. Jungle Scout
Jungle Scout is software that makes conducting product research really easy. With this web-based software, users can scout for new items, track products, and gain insight from sales data estimates. Users also get an automated email follow-up system and Amazon product listing builder. Pricing starts at $39 per month and goes up to $419 per month.
Fulfillment by Amazon Features
Amazon FBA provides many benefits to both the seller and the buyer. A seller gets to outsource many of the more time-consuming tasks like inventory management, order fulfillment, and customer service. The seller gets free two-day shipping if they're a Prime member and if they're not, they still get relatively fast shipping for free if they spend more than $25. Buyers also benefit from programs like Subscribe and Save, where they're rewarded for recurring, automatic orders with a discount.
Inventory Management & Fulfillment
A huge perk of using FBA is not having to worry about storing inventory, picking orders, and sending them out to customers. With FBA, sellers don't interact with the customers because Amazon manages the entire process from inquiry to fulfillment to returns or customer service issues.
Prime Shipping
One of the most popular features of FBA is the free two-day Prime shipping for Amazon Prime subscribers. Some products are eligible for free shipping, even if a buyer isn't a Prime member. However, it might take a little longer for the package to arrive for non-members.
FBA product listings prominently feature the Amazon Prime logo, signaling to Prime members they can purchase your product with free Prime two-day Shipping or other Prime shipping offers. Prime boasts nearly 85 million subscribers who look for the Prime logo while shopping. So, FBA products can attract far more buyers than non-Prime products.
Amazon offers free shipping on orders over $25 to all buyers, Prime or not. The caveat is that these must be eligible products, and that list of eligible products includes FBA items. The same applies to Amazon coupon deals or buyer events like Prime Day and Cyber Days; FBA products qualify for these offers, too.
Higher Search Rankings
FBA products get the edge over non-FBA items on Amazon's product search algorithm. This leads to higher rankings for FBA products in Amazon's product search results and thus, more sales.
Multi-Channel Fulfillment
If you sell on several channels other than Amazon, such as your own website and other marketplaces like eBay, you can use FBA to fill those orders, too. Amazon calls this service Multi-Channel Fulfillment, or MCF. Your inventory storage fees are the same, but the MCF fulfillment fees are higher. These fees start at $2.20 per unit and go up to $143.30 per unit plus 92 cents per pound.
With MCF, you can select different shipping methods: Standard, Expedited two-Day, and Priority one-Day. This is helpful if you offer a range of shipping options on your own ecommerce store or website. For example, let's say that you have an online store through BigCommerce. If you compare the MCF fees to the shipping rates you'd pay shipping products yourself, you'll likely find MCF is quite a deal in many cases. Even the top fulfillment centers that receive deep shipping discounts might find it difficult to beat Amazon's MCF fees.
It's important to note MCF fees only apply to products that you sell on your own website or other marketplaces, and you don't pay an added Amazon seller fee because these weren't sold on Amazon. Additionally, storage costs are the same as FBA and increase in October through December.
Small and Light
Small and Light provides a reduction in fulfillment costs on certain items. This allows you to have better profit margins. Eligible products are those 10 ounces or less and have fast-moving Amazon identification numbers, which means items that sell quickly. Products must also be under $7 and less than 16x9x4 inches.
These reduced fees are either 80 cents per order or $1 per order, plus weight handling of 11 cents per ounce and 75 cents to pack. With its cheaper FBA fees, the Small and Light program is the perfect opportunity to test international markets. Provided customers are Prime members, they still get free Prime shipping. It takes three to five business days instead of the popular two-business day shipping.
Subscribe & Save
The Subscribe & Save feature on Amazon gives customers a discount and free shipping when they sign up for a product subscription. This gives customers a regular delivery at their chosen interval and also helps sellers get repeat customers. It's one of the best ways to have recurring revenue with Amazon.
It doesn't cost anything for Sellers to offer the Subscribe and Save feature. However, sellers will need to meet minimum requirements such as a minimum feedback rating of 4.7 and be in good standing.
Pros & Cons of Fulfillment by Amazon
Using FBA can make the process of selling on Amazon easy to do. However, because Amazon has millions of shoppers there are also a lot of sellers. Keeping an eye on expenses and remaining competitive should be some of your top on-going priorities.
Pros of Fulfillment by Amazon
Easy to get started: To sell a product using FBA, you'll first need to create an Amazon seller's account and then upload a product listing. Then you'll ship the products to an Amazon fulfillment center. You still need to market your products, but it's faster to get started than creating your own website.
Amazon handles customer service: Any customer service issues are handled directly through Amazon. The seller never has to interact with the customer.
Fast delivery: With Amazon Prime, a buyer can receive their package in two days. Some Amazon services even offer as little as one hour for delivery.
It's the place to be: Amazon's 95 million Amazon Prime subscribers in the United States alone make up an enormous market share, and 56% of shoppers come to Amazon first when looking for a product.
Cons of Fulfillment by Amazon
Competition: Not only are you competing with Amazon's own privately labeled products, but you're competing with hundreds of thousands of Amazon sellers. Often, these sellers have the same or very similar product to you.
Amazon owns the customer relationship: When selling on Amazon, you don't own the customer relationship as it's a one-time transaction. Amazon maintains this, so if your account gets shut down for any reason, you don't get a list of customers to market to.
Amazon FBA fees: Amazon seller fees are controlled by Amazon. As long as sellers continue to use Amazon's marketplace, fees will continue to rise accordingly.
Unethical sellers: Counterfeit products can get sold using your legitimate Amazon Standard Identification Number (ASIN). This involves an unscrupulous seller gaming the system by hijacking your ASIN. Any negative reviews get attributed to your ASIN with your legitimate product.
Many of these pros and cons exist whether you sell on Amazon using FBA or MFN, but you'll need to weigh each carefully. With the right resources, product, and determination you can be successful using FBA.
How to Get Started With Fulfillment by Amazon
To get started selling with Fulfillment by Amazon, you'll have to integrate your Selling on Amazon account with FBA. From there, you'll send Amazon your products so they can fulfill orders and handle any customer inquiries.
Set up your FBA account: If you already have a Selling on Amazon account, it's easy to set up FBA. Otherwise, you'll need to set up a Selling on Amazon account first with just a few more steps.
Create your product listing: Whether using a third-party tool or your Amazon seller account, there are multiple ways to create product listings. Set them up in bulk, one at a time, or using third-party software.
Prepare products: FBA sellers need to ensure their products are compliant with Amazon's selling process. Sellers can use a service like ShipBob to be compliant.
Ship products to Amazon: Sellers need to send their products to an Amazon warehouse or have a third-party logistics company like ShipBob do it for them. Both Amazon and ShipBob have negotiated large discounts with different shipping carriers.
Maintain target inventory levels: If your inventory levels match Amazon's Restock Report, you increase the chance of getting to offer customers free one-day shipping.
Alternatives to Fulfillment by Amazon
Competing in an online marketplace like Amazon can have costs that some businesses aren't ready for, particularly when it comes to FBA. If you're not in the place to use FBA, there are other ways to get your products to Amazon customers. Not only that, but you can also sell on other online marketplaces like eBay, Etsy, and Alibaba.
Alternatives to Fulfillment by Amazon include:
Ship to Amazon Customers Yourself
Using the Merchant Fulfilled Network (MFN) you can ship products to Amazon customers without paying to store your products at a warehouse. Instead, you'll store them at your own warehouse or home until they're ready to go to a customer. You'll still pay a monthly selling fee plus a per-item selling fee for the ability to sell on the Amazon marketplace. You'll also have to manage your own inventory and fulfillment processes. MFN is ideal for sellers with lower profit margins who need to control costs.
Ship to Amazon Customers Using Third-party Fulfillment
A third-party fulfillment provider is similar to FBA in that you ship your products to the fulfillment center and they handle all of the logistics of packing, picking, and shipping orders. An example of this is ShipBob—they even have two-day shipping similar to Prime. These providers send out hundreds of thousands of orders every month and negotiate shipping carrier discounts to get the best shipping rates. This helps keep logistics costs down, making it best for sellers who want more control of the process without storing inventory.
eBay
eBay is the oldest online marketplace. To effectively sell on eBay, you'll need to focus on writing great descriptions by anticipating a buyer's questions. When listing your products, use multiple pictures from many different angles. This option is best for sellers of unique and hard-to-find items.
Etsy
Etsy is the place to sell artisan and handmade goods. Creatives from all over the world share their products for sale on this online marketplace. You can sell products higher than $50, and many do, but the majority of sales are less than that. Your product also has an opportunity to become an editor's choice, which is where Etsy editors showcase their favorite picks. Etsy is the best platform for makers who want to market their products to a large audience.
Alibaba
Recently, Alibaba started allowing US small businesses to sell on their business-to-business online marketplace. There are 10 million buyers on Alibaba in 190 different countries, making it an attractive alternative to Amazon FBA. One of the biggest benefits of using Alibaba is that sellers maintain the customer relationship rather than it being between Alibaba and the buyer. Should Alibaba go under for any reason, you've got the contact information for your buyer, making it best for sellers who want to build a business independent of a platform.
Fulfillment by Amazon Tips
Tips for using FBA include:
---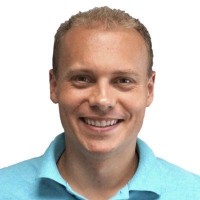 ---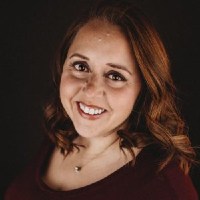 ---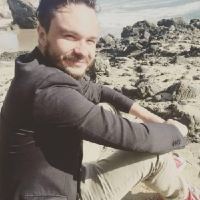 ---
Fulfillment by Amazon Frequently Asked Questions (FAQs)
This section includes the most frequently asked questions about fulfillment by Amazon.
Is it worth it to use Fulfillment by Amazon?
The profitability of using Fulfillment by Amazon will depend on the product you're selling and your proximity to an Amazon Fulfillment Center. Use the Fulfillment by Amazon Revenue Calculator to determine the profitability of your products.
What are the best things to sell on Amazon?
The best things to sell on Amazon change regularly based on the season, competition, and supply and demand. You should start with products that are lightweight, sturdy, popular, and that are relevant year-round.
What can I not sell on Amazon?
When selling on Amazon using FBA, you can't sell products like gift cards, alcoholic beverages (including non-alcoholic beer), and prescriptions. Using a logistics company like ShipBob will help you avoid selling anything unauthorized thanks to their FBA prep center and inspection service.
Can I be an individual seller and use Fulfillment by Amazon?
Yes, you do not need a Professional selling account to use Fulfillment by Amazon. You won't get shipping credit, and there are some categories that you can't sell in as an individual seller.
Bottom Line
Fulfillment by Amazon is not just about fulfillment. It's about leveraging Amazon's brand and the Amazon Prime loyalty program to boost your exposure and sales on the Amazon marketplace. FBA offers nearly unmatched fulfillment rates and seamless order processing for Amazon sales. Simply put, selling on Amazon using FBA may help increase your sales and bottom line.
When using FBA as an Amazon seller, you'll have to meet strict requirements for your products. When you use a service like ShipBob, they handle all of the Amazon FBA prep and inspections for you. They'll even store your inventory and ship it directly to Amazon when ready. Get started with ShipBob today.