Fulfillment companies, also known as third party logistics companies (3PL), act as contracted warehousing and shipping departments for other businesses, just like yours. But how do order fulfillment companies work?
We've done the research and talked to industry professionals to answer this questions and more. We'll explain what fulfillment companies do and go into detail on the five steps to order fulfillment. Here's the scoop on how fulfillment companies work.
Want the best rates on fulfillment? FulfillmentCompanies.net is a fulfillment matchmaker that will make 500+ fulfillment centers compete for your business. Click here for free quotes from multiple providers.
Visit FulfillmentCompanies.net
What Problems Do Fulfillment Companies Solve?
As a small business owner, you decide where your limited resources are spent. Everyone wants to find a way to do more with the resources they have. Ultimately, fulfillment companies allow you to piggyback their logistics resources rather than develop and maintain your own. 
If you're considering working with a fulfillment company, you're probably facing one or more of these problems:
Limited Space

Limited Staff

Limited Time

Limited Money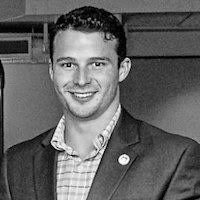 We spoke with Jake Rheude, Director of Business Development & Marketing at Red Stag Fulfillment, a fulfillment company that we recommend for those businesses selling heavy or valuable products. 
"At their core, savvy business owners understand what value their business brings to their customers," Jake said. Whether that's sourcing the finest ingredients, crafting the best products, being the most effective marketer, or creating an unparalleled user experience – that value is what successful business owners focus on. "Are receiving, packing, and shipping really where you want to devote your time and resources? Probably not. And you can probably find a great fulfillment company to handle all of that for you."
Ready to find the fulfillment company that's right for you? Take a look at our in-depth review of  top fulfillment companies here.
How Do Fulfillment Companies Work?
1. Your Inventory is Delivered to the Fulfillment Company
The first step in working with a fulfillment company is getting your inventory to them.
This process will vary depending on where your products come from.
If you buy someone else's products from a wholesaler or manufacturer, or if you contract someone else to manufacture your own products, then you will arrange to have your supplier ship all inventory to your fulfillment center. You would let the fulfillment company know all details of the order: from what products to expect, how much to expect, and even what condition those products  should be in.
On the other hand, if you're manufacturing the products yourself in your own facility (be that a corner of your garage or a factory) you will coordinate with your fulfillment company to get your products to them. With some companies it will be your responsibility to ship the inventory them while with others it will be their responsibility.  
Once the fulfillment company receives your goods the real magic begins.
2. Fulfillment Company Receives, Tags, and Stores Your Inventory
Fulfillment companies receive your inventory in much the same way a retailer would receive inventory.
You've provided them with all the details of the expected delivery so your fulfillment company knows exactly what the order should look like. When the order arrives, they will check it in and tag it accordingly. If there is missing or damaged inventory, they will note it immediately so that there is no confusion over who is responsible. If the supplier damaged or lost inventory in transit, that will be your responsibility to remedy.
As they check-in your inventory they will add the product SKUs to their warehouse management software so that they can effectively track the location of the products and number of products in stock. If the products you ordered don't have SKU or barcodes, they will generate them for you.
After checking in your inventory, your fulfillment company will store your product. When you consider the variety of products that a fulfillment company might ship, you can understand why this amounts to more than just tossing a product to the corner of a warehouse.
Most fulfillment companies will store a portion of your products (enough to fulfill likely orders).near their packaging and shipping area. That way, when an order arrives, they have everything they need to fulfill the order quickly. The rest of your inventory will be held in deeper storage.
A good fulfillment company will strive to coordinate their storage planning with your sales history.  They'll also want to be informed of any factors that may change those trends (new marketing campaigns, etc.).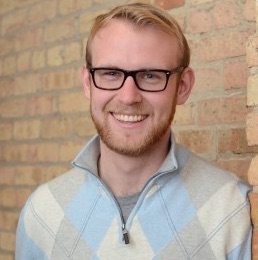 Some fulfillment companies, like ShipBob, will even plan to accommodate large swings in sales due to promotional activities like a Kickstarter campaign or features on popular TV or radio programs. Anthony Watson, Head of Business Development at ShipBob, said this was possible because of their attention to businesses with lower SKUs but the potential for larger sales volume. "We want your business to be able to scale as it needs to."
Additionally, any special requirements, like environmental controls or space for light assembly will need to be considered. Also, most fulfillment companies will make considerations for "last-in-first-out" sales cycle and store inventory accordingly.
3. Customer Orders Relayed to Your Fulfillment Company
With your inventory safely delivered to, and stored by, your fulfillment company, they're now ready to process customer orders.
Fulfillment companies receive your customer orders in a few different ways:
Complete Integration
Complete integration with your POS system or ecommerce platform is the best way for your business to relay orders to a fulfillment company. This level of integration automatically alerts the fulfillment company to every order they will need to fulfill. It also automatically transfers all of the necessary order information to the fulfillment company, including:
Customer Name

Customer Mailing Information

Product(s) Ordered

Special Instructions (labels, inserts, etc)

Delivery Method Selected
Complete integration means your fulfillment company sees the order information as soon as you do. You no longer have to compromise between ship-by times and employee hours spent on relaying order information. It used to be that if you wanted to offer same-day shipping to your customers, you needed to devote staff to constantly relaying order information to the fulfillment company.
For those businesses that will have certain orders that a fulfillment company handle and others that will be handled in-store or in-house, these specifications can be automated as well. In other words, if an order need to be split, it can be, and it can be done automatically.
Complete integration with your fulfillment company is another reason to work with a popular ecommerce platform, like Shopify, or POS system, like Lightspeed, is important. It should be relatively easy to see if a fulfillment company fully integrates with your POS or ecommerce system. Usually this is something that they promote heavily.
For example, ShipBob directly integrates with some of the ecommerce platforms that are most popular with small or startup businesses: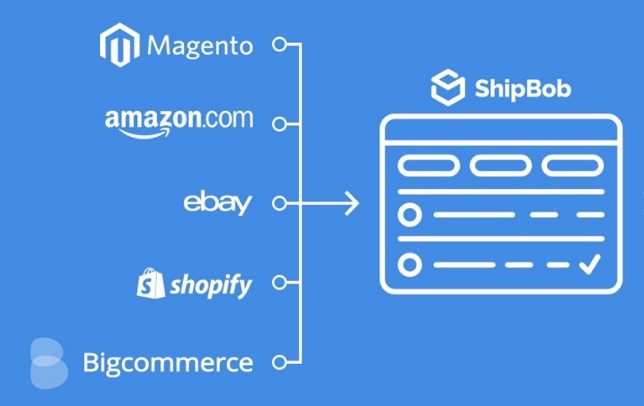 And Red Stag Fulfillment directly integrates with those platforms and many more: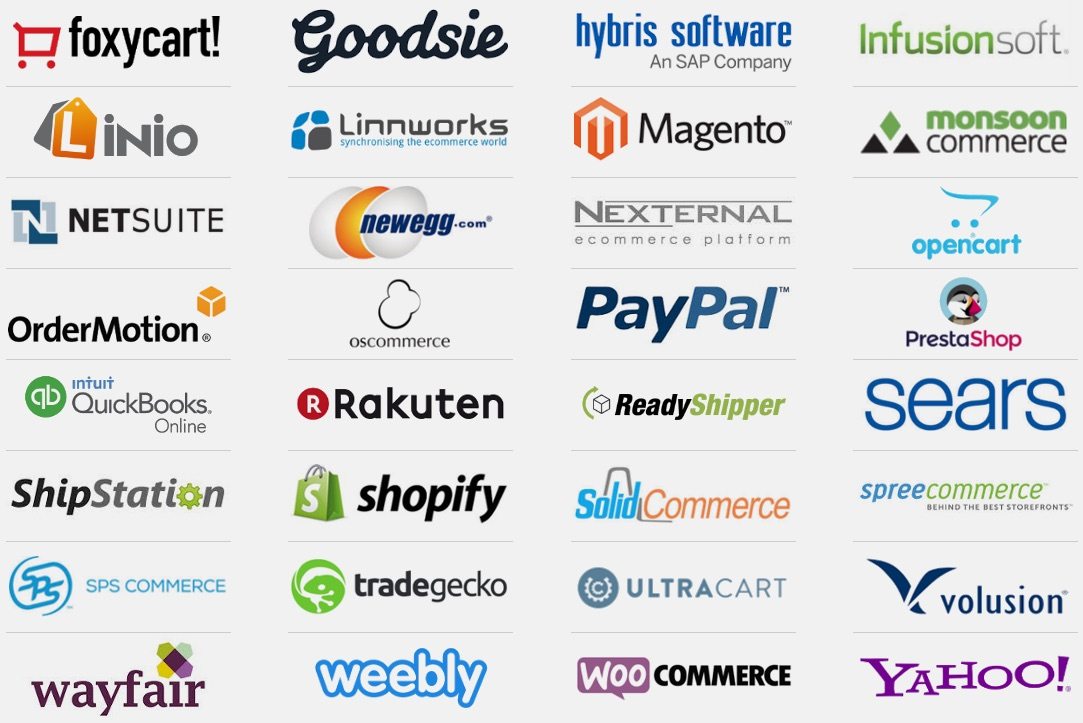 Anyone business with a high volume of orders or customers that demand quick delivery times will want to find a fulfillment company that can fully integrate with their POS system or ecommerce platform.
Bulk Orders Via CSV
If you're fulfillment company doesn't fully integrate with your POS system or ecommerce platform, the next most efficient way to relay your customer orders to them is by CSV file (spreadsheet).
Almost every POS system and ecommerce platform allow you to download your orders as a CSV. Your fulfillment company will either have a client portal where you can then upload your CSV or a representative you can forward the file to. The CSV will contain the same order information we discussed about.
This will consume more employee time to do correctly. It also opens the possibility of employees forgetting to forward your orders to the fulfillment company or formatting the CSV incorrectly. These kinds of errors result in delays and unhappy customers.
Businesses that have a high volume of sales or have customers that demand swift deliveries might choose to submit multiple CSV's to their fulfillment company each day. Other businesses will okay submitting one file at a scheduled time.
Manual Entries
Manual entries are submitted one at a time. You're typing in (or copying and pasting) all of the order information into either a form within the fulfillment company's client portal or relaying that information directly to a representative. This is a slow, inefficient way to relay orders.
That said, the benefits of a highly automated, super efficient order really depend on how many orders you're asking a fulfillment company to process. For those businesses that don't process many sales and don't see that changing in the immediate future, this may not be as significant a negative as it would be for vendors with more frequent sales. There might be more important considerations for suchs a business, like the security levels or specialty shipping capabilities of a fulfillment company.
4. Pick, Pack, and Ship
With your customer order successfully relayed to the fulfillment company, it's time for them to locate the item, package it, and send it on its way.
Picking
As we discussed earlier, the majority of fulfillment companies will have certain number of your products in their packing and shipping area so that each order doesn't require it's own trip to the warehouse. Beside (or near to) your products will be the packaging material needed to ship your items. So everything the packer needs will be readily available to them.
Packing
The packer will then do a quick check to make sure the product they're about to pack up for you is in good shape. Assuming it is, they'll then pack the product in the designated material and container. At this point, the packer would also add receipts, gift receipts, labels, and/or inserts as needed.
Shipping
Once packed and sealed, the package is weighed and shipping information is prepared. If the customer picked a specific shipping method, that is the method that'll be used by your fulfillment company. If there wasn't a specific shipping method chosen by the customer, they'll use the cheapest option available or a default option that selected.
Which shipping options are best for you will depend on how quickly you need to get products to customers, the weight/durability/dimensions of the products, and where in the world they're being shipped to. Because of the volume of goods their shipping from their facilities, many fulfillment companies are able to negotiate significant discount with carriers like UPS, FedEx, USPS, and more.
Once shipped, most fulfillment companies will update the order status and provide shipping information so that you and your customer can track orders.
Upon arrival of your product, the process is complete! Unless, of course, your customer wants to return the products they purchased from you.
5. Processing Returns
If you're selling products, returns just come with the territory. Fortunately, most fulfillment companies will also receive and process returns for you.
The key to this process is establishing and posting a clear, easy to find return policy for your customers. You'll want to make sure the policy is also understood by your fulfillment company.
Returns that are received by your fulfillment company that meet the criteria outlined in your returns policy with be scanned and processed just like arriving inventory shipments. How the products are treated from there is typically up to you. They can be added back into the inventory mix, set aside as a clearance item, etc.
Some fulfillment companies will have additional charges for handling returns. If you expect lots of returns, this will be a key concern for you. Additionally, you will want to consider whether factoring this cost into your return policy as a "restocking fee" makes sense.
Beyond Basic Fulfillment Services
Handling returns aren't the only thing that result in additional charges from your fulfillment company. In fact, there are lots of services a fulfillment company can offer your small business that will be above and beyond their basic package.
Some of the additional services provided by fulfillment companies include:
Custom Labeling – your logo or other images that evoke your brand

Custom Inserts – special offers, personal notes, etc.

Kitting – shipping multiple products as a set rather than individually

Light Labor – some assembly, minor product customization, etc.

Sourcing Packaging – ordering cheaper, better packaging

Customer Service – phone and email support for your orders

And Much More…
Fulfillment services have huge logistics operations. This typically means they can spread out the costs of logistics (space, manpower, etc) in a more affordable way than your small business. They also have the ability to negotiate better deals with suppliers of good a services (packaging material, shipping rates, etc.) than you can. The further you get away from these core strengths of scale, the more likely you are to see additional charges and the more likely those charges are going to seem like not such great deals. For more information on the costs involved with hiring a fulfillment company, visit our in-depth article.
With so many options, seeking the assistance of the fulfillment matchmakers at FulfillmentCompanies.net can save you loads of time and energy.
Summary
Contracting a fulfillment company to handle the logistics of storing and shipping your inventory can allow your business to focus more of its resources on the things it does best.
That said, finding the right fulfillment company to partner with is no walk in the park. These companies can be highly specialized and what might be a tremendous value for one business could be a poor value for another. We go into further detail about what things to look for in a fulfillment company here.
For more about pricing considerations for fulfillment companies, read our in depth article here.
Want the best rates on fulfillment? FulfillmentCompanies.net is a fulfillment matchmaker that will make 500+ fulfillment centers compete for your business. Click here for free quotes from multiple providers.