BA degrees from Quinnipiac University, English and Criminal Justice
MAT from Monmouth University
Oregon State University, Certificate in E-learning Instruction Design and Development
Licensed Real Estate Salesperson (NJ)
Licensed Real Estate Salesperson (NY)
Notary Public (NY)
Real Estate
Education
Customer Service
5+ years in real estate as agent and manager
6+ years in education, taught 1000+ students
12+ years in writing
Gina worked as Head of Learning/Agent Development and as a real estate salesperson in New York and New Jersey. Those positions, coupled with her experience as a high school English teacher, formed her passion for an educational approach to writing and real estate.





When she's not writing, you can find Gina running in Hoboken, cooking for her husband, and snuggling her puggle, Harley.
"Real estate is simple, but it's not easy"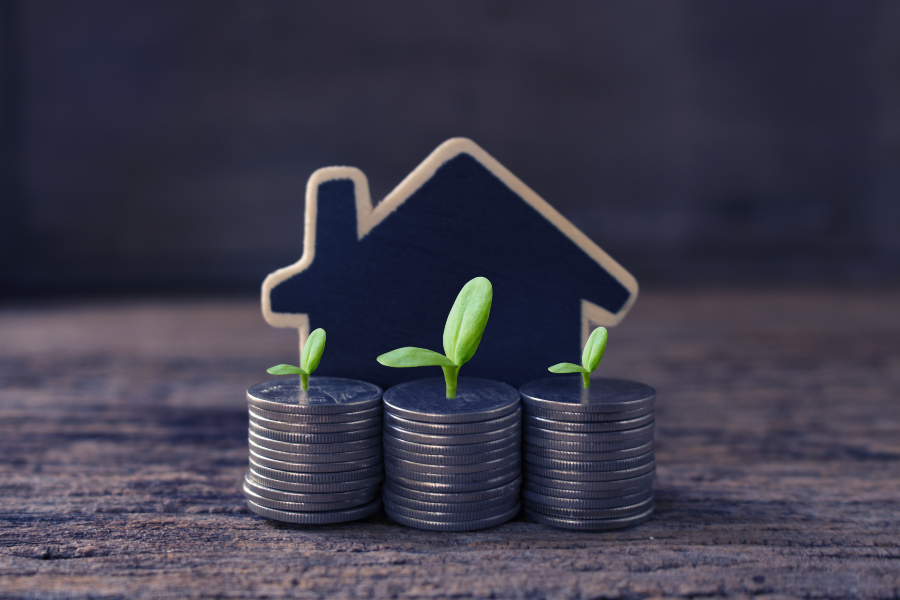 October 21, 2022
Investing in Real Estate: The 10-Tip Guide for Beginners
Real estate investing involves buying properties with the goal of generating profit. There are many lucrative ways people can invest in real estate, such as fixing and flipping houses, holding and renting properties to tenants, or reselling homes. While investing in real estate can be a rewarding and profitable career or side hustle, there is a lot to learn about the science and strategy of real estate investment, and it isn't the best fit for everyone. Read our guide to real estate investing for beginners to learn how real estate investing works, if it's the right fit for you, and the processes needed to build a successful investing business. 1. Decide if Investing in Real Estate Is Right for You Some people jump into real estate investing because they've heard it can generate passive, easy, and steady income and build wealth. The idea of easy passive income is appealing, but the truth is real estate investing is anything but passive. It takes focus, hard work, and careful planning to build an investment business that generates money. The average salary for a real estate investor is $119,731, but this number varies greatly depending on whether you are doing it as a full-time career or a side hustle. The amount of money you make also depends on your location and the type of investing you're doing. Research your location to see if you're in an area where real estate investing can lead to a positive cash flow business. Here are the top 10 cities for real estate investors: (Source: ZipRecruiter) Dive into these questions to help you decide if you're ready to become a real estate investor: You also need to ask yourself several personal questions about whether real estate investing is right for you. This will help you determine whether it is a good fit for your lifestyle, personality, and finances. 2. Understand the Different Real Estate Investment Strategies Before you ask "what is real estate investment?" you need to specify what investment strategy or model you will concentrate on and how that strategy works. Each approach entails different responsibilities, roles, and return on investment (ROI). Here are the most common investment strategies and who each is best for: As you decide which investing model you'd like to venture into, revisit some of the questions you asked yourself when choosing to become a real estate investor. Think about how much time you'd like to devote to your role as an investor. Will you be doing this full time or as a side hustle? If you'd only like to devote part of your time, then a turnkey investment property might be better suited for you. Also, ask yourself how hands-on you would like to be. Someone who is doing a buy-and-hold model where they will be a landlord will typically be dedicating a lot more time to the profession than someone who is investing in a real estate investment trust (REIT) and earning passive income. You also should think about how much money you have to allocate to real estate investing because that will dictate the properties you can purchase. 3. Learn About the Types of Real Estate Investment Properties Once you decide the strategy you'll be using for your real estate investment business, you'll also need to learn about the types of properties you can invest in. This will assist you in focusing your business and targeting specific properties that fit your business model. There are many types of properties that range in size, cost, profit potential, and structure—from a single-family home or large apartment complex to land. Here are the various types of properties with links to articles that will teach you how to buy this specific type of property: Multifamily properties (or kinds of multifamily homes like duplexes, triplexes, and fourplexes) Apartment buildings and complexes Land Distressed properties like preforeclosure and foreclosure Vacation rental homes Turnkey properties Commercial real estate The type of property you invest in should coincide with your investment strategy. For example, if you are looking to flip properties for profit, you will get more value from buying distressed properties that need repairs and renovations. If you want to become a landlord by holding and renting properties, a multifamily, vacation, or complex might be better suited for you. Research each property type in conjunction with your strategy to make sure you are interested in pursuing that path of investing. A resourceful way to find different property types is by looking at online listing websites like . With over 36 million monthly views, Zillow is one of the most trafficked listing sites available. Filter searches based on property type, cost, square footage, and home preferences to compare and contrast a variety of properties. 4. Create a Business Plan To organize a successful investing business, you need a business plan. The plan will be a step-by-step outline that dictates how you will meet your business and financial goals. A business plan is even more important for investors who will be working with a team or receiving financial assistance from a third party because it will be presented to cultivate partnerships. Your business plan should include short-term and long-term goals, a summary of your business model, financial calculations, and analyses of the local real estate markets. Other items that should be included in a business plan are: Mission and vision statement Strengths, weaknesses, opportunities, and threats (SWOT) analysis Your investing model Specific and measurable goals Company summary Financial plan Market analyses and marketing plan Team and system Exit strategy 5. Find Real Estate Investment Properties & Run Reports Knowing where to search for investment properties is one of the most important components of being a real estate investor. These listing sites will be the gateway to learning about the properties available in your desired location and deciding which ones you'll purchase to meet your investment goals. However, you can also opt to work with a knowledgeable real estate agent to assist you in finding properties that meet your criteria. Depending on your business model, you will be visiting different listing websites to find the type of properties you wish to purchase. For example, on , , and , you can search for a variety of property types, but will mostly find traditional property sales involving a real estate agent. In contrast, if you're looking for distressed properties or those sold by the owner, you'll have better luck on websites like , , and . Here are some of the best listing websites to find investment properties for sale: As an investor, once you find these properties, you will visit them, do calculations to see which is the best purchase option, and run reports to analyze the price and profitability of the property. In particular, you should be familiar with reports like a comparative market analysis (CMA) and rental market analysis (RMA). Both reports can be run personally or through a real estate agent. A CMA report analyzes a property's value compared to similar properties, known as "comps." It is an excellent tool for investors, informing you about how much you should offer for the property if you're buying—or if you're selling, what a good sale price for the property would be. Similarly, an RMA report will compare rental property values so landlords can properly price their rentals for tenants. Investors should know how to create and use the CMA and RMA reports before purchasing any property and to make an informed decision about whether the property will ultimately yield a profit. 6. Understand Legalities When purchasing investment properties, you must know the legalities behind each transaction and your business overall. Real estate laws vary by state, but generally follow guidelines set forth by the Fair Housing Act, which prohibits discrimination of protected classes like color, race, religion, national origin, disability, sex, and familial status. It is important for investors to understand these laws because they apply to all members of a real estate transaction, including real estate agents, investors, property managers, and landlords. Furthermore, for those choosing a buy-and-hold investment model where they will become a landlord to tenants, it is especially crucial to know landlord-tenant laws. These laws vary by state as well, so research particulars in your state and local jurisdiction to make sure you are in compliance. The landlord-tenant laws will stipulate items like lease terms, security deposits, notices to tenants, property management, and eviction laws. Regardless of your investment business model, many investors choose to start a real estate holding company or limited liability corporation (LLC) to protect their investments. This is a legal entity that will protect your assets in the event of a lawsuit or other catastrophic event that can lead to a financial loss. It will also provide tax benefits and separate your business from your personal finances. Speak to an attorney about starting a holding company or about landlord-tenant laws to guarantee your business is legally set up for success. To learn more about investor laws and regulations, consider taking courses from . Lorman offers over 14,300 courses and resources in a variety of topics and industries, but they are especially useful for classes that speak to investing in real estate for beginners. Lorman courses range from topics like Uniform Residential Landlord Tenant Act and Tenant Discrimination to Real Estate Investment Analysis and Related Tax Planning Opportunities. Classes can be accessed 24/7 on mobile, computer, or tablet devices, so you can learn on the go. 7. Build a Real Estate Investing Team While many investors choose to conduct business on their own, it is rare that one person possesses all the skills necessary to run a profitable investment business. Investors need to surround themselves with a team of qualified and experienced professionals to not only help them save time and money, but also to keep their properties in legal, marketable, and proper condition. The individuals that should be on your team are the following: Attorney Real estate agent Property manager Handyperson Plumber Accountant Title company Electrician Contractor Landscaper Mortgage professional Financial advisor These professionals will be responsible for a variety of tasks—from securing your property purchase to doing emergency repairs. For example, an attorney and real estate agent can work together to negotiate a property purchase or a plumber can be on-call for a leaking pipe. While many items can be done on your own, having a Rolodex filled with names and contacts that you can call immediately is extremely beneficial for any property owner. If you decide to do property management on your own, especially if you're choosing to be a landlord, you should prepare a property maintenance checklist. This will ensure you are covering everything needed to get and keep your property in tip-top shape. Assess for normal wear and tear versus damage in your properties, as well as seasonal upkeep. 8. Choose Real Estate Software In conjunction with your real estate investing team, you should also invest in software to manage your properties and communicate with vendors and tenants. Investors who are choosing to purchase land or flip properties may not need as many maintenance and tenant-facing features in their software. If that sounds like you, opt to use a more financial-driven product like that will focus on keeping your money organized. However, if you are renting your property to tenants, you are likely to need real estate software tools that assist you in collecting rent, managing maintenance requests, screening tenants, creating and signing leases, and marketing your listings. There are many options available, but here are a few of the best software tools: 9. Conduct Real Estate Investment Calculations Being a real estate investor means that you will be conducting financial calculations very often. You will need to be aware of how much money you're spending as well as how much money you're earning in order to have a successful business. If you spend above your means, your bottom line will suffer, and it will affect the next moves you can make in your real estate investing business. These are the following equations that all investors should be familiar with: In addition to these equations, landlords should also be able to determine how much to charge for rent. There is no cut-and-dry equation to setting a rent price because there are other factors that contribute to this decision, like location, market trends, seasonality, and amenities. However, many landlords use the 1% rule, multiplying the property purchase price by 1% to come up with their monthly rental price. 10. Work With Tenants Many real estate investing options will not require you to work with tenants, like wholesaling, crowdfunding, or land banking. However, if you are planning to become a landlord and rent out your properties, you must learn how to effectively work with tenants. This requires many steps, from screening potential tenants and reviewing paperwork to leases and collecting rent. As mentioned above, there is real estate software that can assist you with tenant communication and screening, but regardless, you should know the processes from beginning to end. This will help you avoid tenant scams as well as minimize vacancies and maximize profits. Here is some of the work you'll do with tenants: Find tenants for your rental: Landlords must advertise and market their listings online so potential tenants know they are available. This requires them to create property descriptions, organize, manage, and post their listings to popular sites like , , and to gain exposure and find quality tenants. Review application and paperwork: Before allowing someone to move into your property, it's necessary to determine whether they are qualified to pay rent on time and take care of the property. All landlords should have a standard rental application, a list of required paperwork, and interview questions to properly screen applicants. This will give the landlord an opportunity to verify their income, perform a background and credit check, and review past rental history before making a decision on whether they will be a good fit for the building. Sign leases and rental agreements: After approving an applicant's application, the tenants and landlord will sign a lease, if it's a long-term residence, or a rental agreement, if it's a short-term residence. This legally binding document for both parties stipulates the terms and conditions of living in the unit. Both sides should be aware of their responsibilities as a tenant and a landlord and be able to uphold them throughout the rental term. Collect rent: There should be a set system in place for landlords to collect rent from their tenants, whether that's electronic via , , software system, or bank transfer, or physical (e.g., check or money order). All payments should be documented for bookkeeping purposes, and tenants need to receive a receipt to document for their records. Landlords should also be cognizant of the real estate market to determine if a rent increase or decrease is needed. Remedy maintenance issues: If there is property damage, emergency repairs, or standard maintenance that need to be taken care of, landlords need to be prepared to remedy them immediately. This could be anything from snow removal to a burst pipe to pest control. Communication with tenants during these situations will prove your dedication and attentiveness to your property and your tenants' well-being. Show tenant appreciation (or evict, if necessary): The hope for landlords is that all tenants will be excellent and will stay in the apartment for the long term. If so, you can show your appreciation with small gifts or rent credit. Unfortunately, that isn't always the case and, instead, may require landlords to evict their tenants. If it comes to this, landlords need to be aware of the process and laws in their state that accompany an eviction. While all landlords should know these tenant processes without the help of property management software, having a product like will save a massive amount of time and effort while performing landlord duties. Many of the items described above, like rent collection, maintenance requests, screening, leases, and listing marketing and advertising, are available through the Buildium platform. Buildium provides additional features that assist with accounting and offer support for landlords. See if this system is a good fit for your real estate business. Bottom Line Even though investing in real estate is not a simple task, it is a worthwhile and lucrative career path or side hustle for those who decide to take on the challenge. To be successful at real estate investing, it's necessary to learn everything you can before diving in so you never have to ask the question "what is real estate investing?" Use this real estate investing for beginners article as your jumping-off point and visit the other articles mentioned within it to gain a better understanding of the type of real estate investing that is best for you.
Discover more resources
for your business
BA degrees from Quinnipiac University, English and Criminal Justice
MAT from Monmouth University
Oregon State University, Certificate in E-learning Instruction Design and Development
Licensed Real Estate Salesperson (NJ)
Licensed Real Estate Salesperson (NY)
Notary Public (NY)
"Real estate is simple, but it's not easy"