Small business security systems are hardware and software solutions that surveil the property and notify business owners and emergency services when an alarm is triggered. The best business security systems include professional 24/7 monitoring and have a mobile app to watch surveillance feeds from anywhere for under $20 per month.
Top 6 Business Security Systems 2019
| Business Security Systems | Best For: |
| --- | --- |
| | (Best Overall) Businesses wanting a contract-free, affordable security system with 24/7 professional monitoring |
| | Business owners wanting lots of control options and features through a robust mobile app |
| | Small businesses wanting a DIY security system with no monthly fee |
| | Large businesses with heavy cashflow or many employees needing a robust system |
| | Home-based businesses needing a smart-device system that is easy to use |
| | Retailers wanting an AI-powered security system with facial recognition technology to spot shoplifters |
Which Business Security System is Right for You?
How We Evaluated Small Business Security Systems
Small businesses need a security system to help deter intruders with sensors and an alarm that notifies authorities when those sensors are triggered. Many security systems also offer you peace of mind with professional live monitoring and the ability to monitor security cameras yourself through a mobile app. While most small business security systems offer these features, they differ in how they are installed, contract periods, and monthly fees.
We evaluated the best business security systems based on the following:
Price: Small businesses need a system with minimal upfront costs, low monthly fees, and a flexible contract.
Surveillance features: Small business security systems should have affordable, professional live surveillance that is automatically recorded and connected to emergency services.
Ease of use: Security systems should be easy to manage in person and through a mobile app, business employees also need to be able to easily arm and disarm systems when opening and closing the business.
Installation process: We looked at whether systems offer or require professional installation, how long the process takes, any specific requirements, and what it costs.
Hardware: We prioritized solutions that give businesses a variety of hardware options to choose from and offer warranty options.
Accessibility: Small business owners need to be able to monitor their business remotely, so security systems should have mobile apps to monitor and manage on the go.
Customer service: We considered whether or not each solution includes free phone, email, and chat support and whether or not support is offered 24/7.
Based on the above criteria, SimpliSafe is the best business security system for small businesses. SimpliSafe offers live, professional, 24/7 monitoring with police dispatching for $14.99 per month. SimpliSafe has no annual contracts, which is extremely rare for professionally monitored security systems. Hardware packages start around $200 and business owners can install SimpliSafe systems themselves in under an hour, as they connect via cellular data instead of a traditional landline.
SimpliSafe: Best Overall Small Business Security System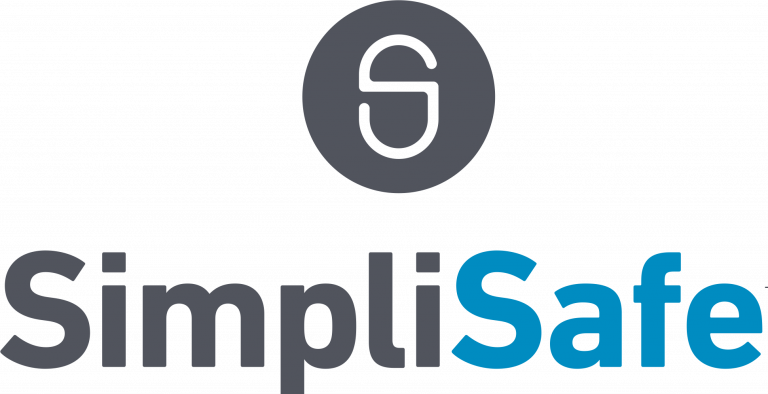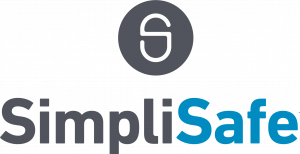 SimpliSafe is a small business security system with professional 24/7 live monitoring, a wide range of customizable hardware packages, and easy DIY setup. Businesses can get started with SimpliSafe for under $300 and pay $14.99 per month for live monitoring, making it the best option for small businesses.
SimpliSafe Pricing
SimpliSafe has two plans, one that is $14.99 per month, and another that is $24.99 per month. Both plans are very competitive for a 24/7 professional live-monitoring security system. SimpliSafe is also one of the only solutions on our list that does not have any contract requirement. Businesses can cancel at any time, there is also a 60-day money-back guarantee. There are no signup or installation fees.
SimpliSafe also does not require or charge for any specific type of phone line or wireless connection. SimpliSafe systems come built in with a cellular connection. Some other systems operate through phone lines, which comes with an additional setup and/or monthly expense.
SimpliSafe Pricing Plans
| | Standard Plan | Interactive Plan |
| --- | --- | --- |
| Monthly fee | $14.99 | $24.99 |
| 24/7 live monitoring | ✔ | ✔ |
| Mobile app | | |
| Unlimited camera recording | | ✔ |
| Smart home integrations | | ✔ |
| No contract | ✔ | ✔ |
SimpliSafe Hardware Options
SimpliSafe offers a variety of traditional security hardware like cameras, entry sensors, motion sensors, glass-break sensors, keypads, smart doorbells, and panic buttons. SimpliSafe also has hazard sensors including smoke detectors, temperature sensors, and water sensors. Businesses can also purchase key fobs to easily arm and disarm systems without a code. Every SimpliSafe security system requires a Base Station ($114.99), which serves as the brains of the operation.
Businesses can purchase pre-set packages, or buy items ad hoc. There are also refurbished hardware products available for a discount.
New hardware prices include:
Base station: $114.99
Entry sensor: $14.99
Motion sensor: $29.99
Glassbreak sensor: $34.99
Panic button: $19.99
SimpliCam: $99.00
Smoke detectors: $29.99
Temperature sensors: $29.99
Water sensor: $19.99
Extra keypads: $69.99
Key fob: $24.99
SimpliSafe Features
SimpliSafe checks all the boxes when it comes to small business security. It has live monitoring with a few camera options and a fast cellular network connection. There is also a mobile app for remote monitoring and alerts for alarm activity. SimpliSafe is lithium battery-operated, so your alarm will still work even if the power goes out.
SimpliSafe Installation Process
According to SimpliSafe, 97% of customers install the security systems themselves. However, SimpliSafe also offers a professional installation option. Not many security systems give businesses a choice between DIY or professional installation, so it is nice that SimpliSafe offers both. The security system has a built-in cellular network, so there is no need for hardwire connections, which makes the installation process much easier.
SimpliSafe Surveillance Features
All SimpliSafe plans include live 24/7 professional monitoring and environmental monitoring. SimpliSafe monitoring is connected to emergency services, so the company will notify the police in the case of intruders or a break-in, and will call the fire department in the event of a fire as long as you have the SimpliSafe smoke detector installed. If you have the temperature sensor, SimpliSafe can also notify of potential frozen pipes or other dangerous temperature swings.
SimpliSafe Mobile App & Smart Device Integrations
SimpliSafe's Interactive plan comes with a mobile app and smart home integration. The app includes the ability to arm and disarm the system, an event log to check when others arm and disarm the system, and monitor temperatures inside your business. You can also set up mobile push notifications for when the alarm is triggered, armed, or disarmed.
Businesses can also set up secret notifications for when specific sensors are triggered without setting off an alarm such as when employees enter a manager's office or restricted stock room. Businesses using SimpliSafe Interactive can also integrate their security systems with Amazon Alexa, Google Assistant, and Apple Watch.
What SimpliSafe is Missing
SimpliSafe makes its own hardware solutions, so you need to purchase SimpliSafe hardware in order to use its security services. SimpliSafe also does not have features to automatically set the alarm on a timer in case an employee forgets to arm the system while closing the business.
SimpliSafe Reviews
Overall, SimpliSafe user reviews are stellar. Users like that it is affordable and easy to set up. Reviewers also like that there is built-in cellular connectivity, so no landlines are required. Some reviewers mention being underwhelmed with SimpliSafe's camera options.
Vivint: Best Business Security System Mobile App


Vivint Business Security is a professional, wireless security system that offers live 24/7 monitoring and a robust mobile app so business owners can manage their systems from anywhere. Although Vivint is on the pricier end, it has one of the best mobile apps for viewing live security feeds and chatting directly with security monitoring services.
Vivint Pricing
Vivint has quote-based pricing, so you will need to contact the company directly for specific pricing. However, the plans do start at $53.99 per month and Vivint requires a contract.
Vivint Hardware Options
Every Vivint package comes with a SmartHub touch-screen panel that serves as the home base for the security system, three door/window sensors, a motion detector, and a key fob. Businesses can choose to add on additional hardware like sensors and cameras as needed.
Vivint Features
Vivint is a little different from other solutions on our list because, in addition to having a robust mobile app, it also has proprietary SmartHome technology including thermostats and lighting that can be added to any Vivint system. The SmartHub touchscreen panel also separates Vivint from the competitors because it is enabled with a two-way talk and camera feature, and serves as the center for all other SmartHome technology.
Vivint Installation Process
Vivint requires professional installation for its security systems. Specific pricing for installation is not available, although this feature definitely adds to Vivant's already hefty price tag.
Vivint Surveillance Features
Like SimpliSafe, Vivint includes professional 24/7 monitoring. There is also motion detection that can record people entering or leaving your business, carbon monoxide detection, smoke/fire detection. Business owners can also monitor security cameras themselves through the mobile app.
Vivint Mobile App & Smart Device Integrations
Vivint's mobile app is definitely the highlight of using Vivint security. You can check each individual sensor and camera and set alerts to receive text messages whenever an event is triggered in the workplace. The alerts are customizable, so you can choose which types of triggers you want to receive text messages for. Businesses can also chat directly with security monitoring professionals through the app in case there is any kind of event.
Vivint also offers smoke detectors, doorbell cameras, video playback and storage, smart lighting, and smart thermostat solutions. If you opt for any of these features, they can be controlled through the SmartHub touchscreen and the Vivint mobile app. Vivint is also compatible with Amazon Alexa and Google Assistant.
What Vivint is Missing
The biggest drawback of using Vivint is the price. Starting at $53.99 per month, it is very expensive for a monitoring service that is similar to SimpliSafe, which starts at $14.99. Vivint also requires professional installation, which is another added cost.
What Users Think About Vivint
There not many Vivint reviews for the business security system. However, its home security system, which is almost identical, has pretty good online reviews. Users like the mobile app as well as the Alexa and Google Assistant integrations. Some reviewers mention having difficulties contacting customer service or canceling their contracts.
Abode: Best Free DIY Small Business Security System


Abode is a flexible wireless security system that offers both professional monitoring and DIY solutions. Abode also integrates with almost every kind of smart device, so business owners can manage everything directly from the Abode app. If you don't need professional monitoring, there is no monthly fee for using the Abode system, making it a great budget solution.
Abode Pricing
Abode has three different monthly plans: a free plan that does not include any professional monitoring, a plan that offers on-demand professional monitoring, and a plan that includes 24/7 monitoring. These plans are some of the most affordable on our list, but keep in mind they do not include the same level of professional monitoring that a system like SimpliSafe, ADT, or Vivint provides.
Abode Pricing Plans
| | Basic Plan | Connect Plan | Secure Plan |
| --- | --- | --- | --- |
| Monthly fee | Free | $3.30 per month/$40 annually | $8.30 per month/$100 annually |
| Live self-monitoring | ✔ | ✔ | ✔ |
| Cellular data backup | | ✔ | ✔ |
| 24/7 professional monitoring | | | ✔ |
| Media and surveillance storage | 3 days | 14 days | 90 days |
Abode Hardware Options
Abode has a few different hardware options. Overall, the hardware is pretty affordable. Abode frequently runs promotions for discounted hardware, and discounts if you bundle a monthly plan with the purchase of a hardware kit. Every system needs a Gateway or iota device, which is Abode's proprietary hardware, to serve as the brains of the security system. Abode has an installment plan option, which means you can break up hardware payments over a few months.
Abode hardware options include:
Smart Security Kit: $259 for one Gateway, a door/window sensor, motion sensor, key fob and one year of the Secure Plan
iota All-In-One Kit: $299 for HD camera device, window/door sensor, key fob, and one year of Secure Plan
Mini door/window sensor: $29
Door/window sensor: $27
Recessed door/window sensor: $38
Slim strip sensor: $38
Vibration glass-break sensor: $36
Acoustic glass-break sensor: $49
Abode Cam: $129
Wide Angle Motion Camera: $99
Motion Sensor: $42
Occupancy Sensor: $44
Abode Features
Abode is designed as a home security system but works just as well for small business monitoring, especially if you are looking for a DIY or budget solution. It has a free self-monitoring plan so you can watch your business from any iOS or Android smartphone, or with a desktop computer. If needed, you can always switch to the Secure plan which has 24/7 professional monitoring for an affordable price. One of the biggest advantages of using Abode is that it can connect with just about any other smart home device.
Abode Installation Process
Abode is 100% self-installed. There is no option for professional installation, so you need to have some level of tech literacy to be able to install this system. Like SimpliSafe, Abode is completely wireless. However, unlike SimpliSafe, which operates on a separate cellular network, Abode relies on Wi-Fi to operate and, depending on your plan, can use cellular data only as a backup.
Abode Surveillance Features
All Abode plans, even the free one, include live monitoring through the mobile app. Abode also offers on-demand professional monitoring when needed. This can come in handy for small business owners when they go on vacation or away on a business trip and won't be able to monitor the security feed themselves. The Secure plan comes with 24/7 professional monitoring that is connected to emergency services.
Abode Mobile App & Smart Device Integrations
With the Abode mobile app, business owners can see live camera feeds of their business anytime they want. They can also set up notifications for when doors or windows are opened or closed. Abode also has an automation system called CUE which can be used to create super-specific triggers with every connected smart device. For example, businesses can use CUE to program outdoor lights to turn on when motion is detected and it is dark outside.
Abode integrates with Nest, Hue smart lighting, Yale smart locks, water sensors, Amazon Alexa, Google Assistant, smart wall plugs, energy switches, ecobee thermostats, and more.
What Abode is Missing
The biggest thing missing from Abode is the option for professional setup and installation. To get the most out of your Abode system, you will likely want to connect it with other smart devices like thermostats and lighting. Setup can get complicated when you add in a bunch of hardware options. Plus, you will need to place things like door and motion sensors yourself.
Abode Reviews
Abode reviews are generally really positive. Users like the mobile app and find that once you are set up, it is really easy to use and program different automations. However, some reviewers say that Abode hardware purchases can get rather pricey.
ADT: Best Large Business Security System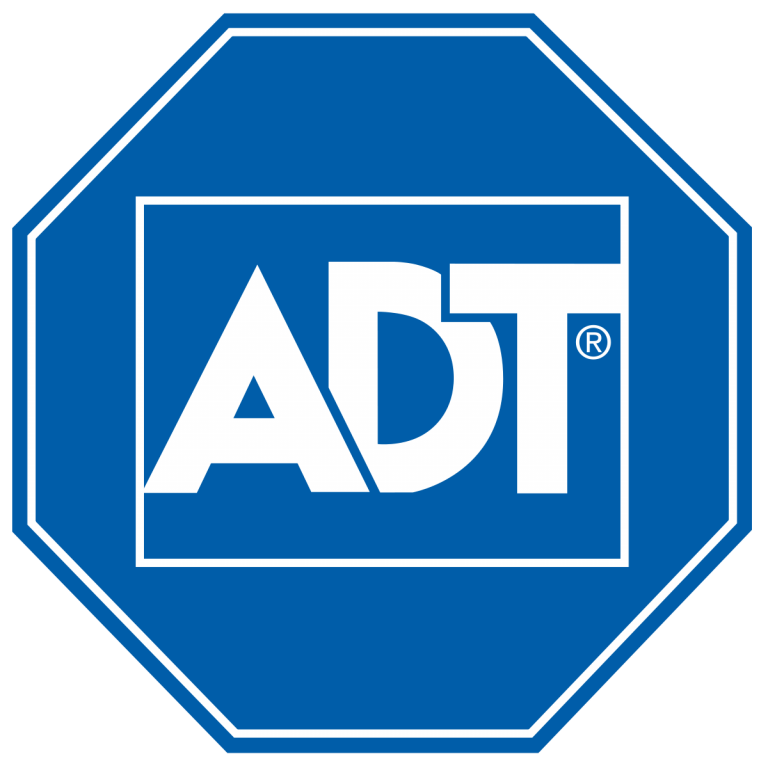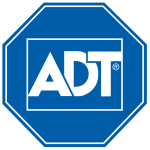 ADT is a well-known business security and alarm monitoring system. ADT offers professionally installed video surveillance, smart security, and access control for businesses of all sizes. ADT is more expensive, but known for reliable hardware, customer service, and emergency response, making ADT a good fit for larger businesses.
ADT Pricing
ADT offers quote-based pricing and customizes each offer to your business needs. So, you will need to contact ADT directly for pricing information on monthly plans and hardware options. However, ADT small business security plans start at $57.99 per month and typically have at least a 36-month contract. ADT also requires professional installation that comes with a fee. So, ADT is one of the most expensive options on our list.
ADT Features
ADT has all of the security features a small business would need including attentive 24/7 monitoring, a control panel to arm and disarm the system, motion sensors, door sensors, and glass break sensors. ADT also offers and emergency button for checkout counters. ADT, like the other solutions on our list, also has an interactive security app to manage your system from a smartphone.
ADT Installation Process
ADT completes all of the hardware installation themselves and charges an estimated $399 for the service. ADT also requires that any repairs or updates be completed by their technicians as well, which is an additional cost depending on what's needed. This makes the setup process as easy as possible for you, but adds to ADT's already high price.
ADT Surveillance Features
In addition to live 24/7 monitoring, which is required with all ADT plans, ADT has optional add-ons, including water and freeze sensors. If triggered, these will sound your alarm and contact the dispatching service just the same as a break-in. ADT's mobile app offers live remote surveillance. Businesses can also add fob keychain entrance so that employees can unlock and enter your business with a key fob, and you're provided with a log of who entered your business.
ADT Mobile App & Smart Device Integrations
ADT's mobile app has a user-friendly interface with features to arm and disarm the system remotely, set custom alerts, view live security feeds, and control temperature and lighting. ADT's mobile app, called ADT Pulse App, also has an activity feed so business owners have a log of every time the system is armed or disarmed with timestamps.
What ADT is Missing
The biggest downside of ADT is the hefty price tag. On top of the large monthly fee, businesses need to purchase hardware packages, pay for installation, and sign a contract. Plus, ADT's pricing information is not publicly available. These caveats have caused headaches for some customers who want more flexibility and transparency from their service providers.
ADT User Reviews
ADT user reviews are mixed. Some people are happy with the hardware and level of security provided. Others report unexpected fees including service fees, repair fees, and early contract termination fees.
Nest: Best Business Security System for Home Businesses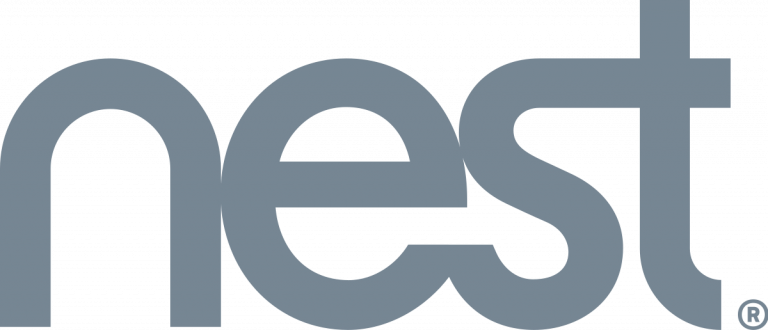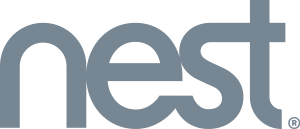 Nest is a home security system powered by Google that offers smart video cameras and doorbells with super high-quality video and picture feeds. High-quality hardware partnered with a user-friendly Google interface makes Nest a good fit for people wanting a simple security solution for their home business.
Nest Pricing
Nest has a surveillance subscription called Nest Aware that offers continuous video recording and intelligent alerts. However, Nest Aware does not have professional monitoring nor does it connect to emergency services (although this feature can be purchased separately). Most other surveillance systems offer different features at different price points. With Nest, the only difference between plans is for how long security footage is automatically saved.
Nest Aware Surveillance Subscription Plans
| | 5-day | 10-day | 30-day |
| --- | --- | --- | --- |
| Monthly fee | $5 | $10 | $30 |
| Video storage period | 5 days | 10 days | 30 days |
| 24/7 continuous recording | ✔ | ✔ | ✔ |
| Intelligent alerts | ✔ | ✔ | ✔ |
Businesses can choose to purchase 24/7 professional monitoring through Nest Secure, which is powered by Brinks Home Security. Businesses can choose a month-to-month plan for $29 per month, or sign up for a three-year agreement and pay $19 per month.
Nest Hardware Options
Nest has a variety of hardware options that can be purchased together in different bundles. The items are not really sold individually, so you will need to browse through the different options to see what combination works best for your situation. Bundles typically range from $500 to $1,500.
Nest hardware components include:
Nest Guard: Alarm, keypad, and motion sensor with Google Assistant built in
Nest Cam: Security cameras with indoor and outdoor options
Nest Detect: The sensor that looks out for doors, windows and rooms
Nest Tag: Key Fob to arm and disarm without a passcode
Nest Features
Nest is created and powered by Google, so it is a high-tech solution. Businesses can mix and match the different hardware and surveillance features to create a custom solution. The Nest App is very user-friendly, offering accurate mobile alerts for different events and recording all security footage. Nest also has some of the clearest and most detailed surveillance footage out of all the solutions on our list.
Nest Installation Process
Most Nest users install the system themselves. However, you can also have Nest Security installed by a Nest Pro. Nest runs on Wi-Fi and is backed up by cellular data, so there is no hard-wiring required. Overall, the installation process for Nest is fairly straightforward.
Nest Surveillance Features
It is possible to purchase Nest hardware devices without a monthly subscription. However, you only receive surveillance features with a monthly subscription. This is where it gets confusing. Nest has one subscription type called Nest Aware, which provides personal surveillance through the mobile app so you can watch and record live feeds ($5 to $30 per month). There is a separate paid subscription for professional surveillance and monitoring called Nest Secure ($19 to $29 per month).
Nest Mobile App & Smart Device Integrations
Nest's mobile app is really quite savvy. Businesses can easily scan through, rewatch, and share high-quality surveillance video clips. Nest has some artificial intelligence (AI) capabilities, so the cameras can tell the difference between a familiar face versus an unfamiliar face and the difference between a dog barking and a person talking. Nest will send notifications if anything seems out of the ordinary.
What Nest is Missing
The biggest drawback with Nest is the confusing pricing. There are so many different hardware options and monthly subscription options with different names that it is hard to figure out what you need and how much it will actually cost. This is especially true if you want professional surveillance that is connected to emergency services. You will need a separate monthly subscription for this feature.
Nest User Reviews
Overall, reviews for Nest Security are positive. Users like that the system is easy to use, has a robust mobile app, and effortlessly connects with other Google systems like Google Assistant, thermostat, and more. Some reviewers say that Nest Security can get expensive.
Kogniz: Best Small Business Security with Facial Recognition


Kogniz is a next-generation business security system that uses AI to instantly recognize and alert businesses of known shoplifters, criminals, and weapons. It is one of the most sophisticated security systems available for small businesses, making it a good fit for businesses with high theft or crime rates that want facial recognition technology.
Kogniz Pricing
Like ADT and Vivint, Kogniz has quote-based pricing. It works with businesses of all sizes. Small business pricing starts at approximately $100 per month, making Kogniz the priciest solution on our list. For comparison, the second most expensive business security system on our list is ADT, which starts at around $58 per month. You will need to contact Kogniz directly for specific hardware and subscription pricing.
Kogniz Features
The Kogniz system is made up of three main components: Kogniz cortex, which is the on-premise security appliance, Kogniz Cloud, which is the large universal surveillance database; and Kogniz App, which is the smartphone and web browser app the business owners can use to access alerts and surveillance footage from anywhere.
Nest security has AI features to recognize unknown faces within your local space, but Kogniz takes AI to the next level by recognizing known criminals, persons of interest, and unattended objects or weapons, with real-time alerts.
Kogniz Surveillance Features
Kogniz is a video surveillance system that uses AI so that businesses can recognize faces, objects, and activities in real time. Businesses can add an unlimited number of photos to the Kogniz system so that it can recognize and track these customers. In addition to notifying businesses of known criminals and suspicious activity, Kogniz can be used to count customers and track their movements throughout your retail store to monitor performance.
Kogniz Mobile App
Kogniz surveillance can be accessed from any web browser or the Kogniz mobile app. Businesses can receive alerts, monitor their business, and adjust settings from anywhere. Kogniz also has a separate mobile app called Kogniz Edge that can be used to turn any smartphone into a remote Kogniz AI surveillance camera.
Kogniz AI Features
In addition to traditional security monitoring, Kogniz provides businesses with analytics and reports based on the visual data it collects. The system can provide accurate store traffic counts that exclude employees and children, or count families as a single customer. Kogniz can also tell you which and how many customers are first-time visitors or repeat customers. Additionally, there are reports to see which areas of the store receive the most attention or where customers spend the most time.
What Kogniz is Missing
Kogniz is by far the most expensive solution on our list. It is also the furthest from a traditional security system because it also offers analytics and insights in addition to security monitoring. It is only appropriate for retail type businesses that can use the data Kogniz provides to help increase sales.
What Users Think About Kogniz
Kogniz is a relatively new solution so there are not many reviews available. However, it is one of the only AI security solutions with customer recognition technology available to small businesses.
Bottom Line
Small businesses security systems help deter intruders with sensors and alarms, while also providing business owners with surveillance footage they can watch remotely. The best business security systems also include professional live monitoring with police dispatching in the case of emergency. The best business security systems are also easy to install and have affordable monthly fees.
SimpliSafe is the best business security system for small businesses. It's a popular, well-known small business security system that includes live, professional, 24/7 monitoring with police dispatching for $14.99 per month. SimpliSafe has no annual contracts and hardware packages that start around $200. Most other similar systems charge more for hardware and lock you in with contracts. Visit SimpliSafe to get started.