Purchasing a business security system involves more than some locks and a control panel. You can get everything from motion detectors to flood monitors to protect your property. Most systems include a smart app for monitoring and controlling the system and advanced smart technology that lets you set temperature, turn on lights, and also integrates with devices like Alexa or Google Home.
The best security systems offer a variety of high-quality security tools at reasonable prices along with 24/7 professional monitoring. Some are adapted from home security systems, while others offer more specialized services. Most have contracts and financing.
The best business security systems are:
Which Business Security System Is Right for You?
Answer a few questions about your business, and we'll give you a personalized product match.
How We Evaluated Business Security Systems
We delved into business security systems, looking at a dozen US services. We narrowed it to those that provide service in multiple states, have plans suited for small businesses (even when they were primarily focused on homes), and offer professional monitoring. Next, we looked at the equipment, features, and service, concentrating on physical security. We also considered environmental monitoring.
We rated based on these criteria:
20%
Installation & Support
15% of Overall Score
Pricing is difficult, as many services want to evaluate your needs and create a custom package. We used home pricing as a comparison and considered extra costs for installation and equipment.
25% of Overall Score
This section dealt with monitoring and guarantees, such as what happens if the system fails?
20% of Overall Score
We looked at specific features in the equipment itself and what it can cover for you.
20% of Overall Score
Do you get professional installers? How well does customer support help with issues or billing questions? How easy is the app or control panel to use?
20% of Overall Score
This score combines our judgment of price, ease-of-use, and feature set with the reviews of real-world users.
*Percentages of overall score

Best Overall Business Security System

PROS
Inexpensive equipment
Month-to-month contracts
Easy DIY installation and help guides

CONS
Smart locks only; no keycards or biometric locks
Reimbursement policy unclear
No hidden or wired cameras
RATING CRITERIA

Pricing
4.56
OUT OF
5
General Features
2.75
OUT OF
5
Hardware Features
2.54
OUT OF
5
Installation/Support
4.63
OUT OF
5
Expert Score
4.75
OUT OF
5
SimpliSafe is a popular security solution with inexpensive pricing and easy-to-use equipment you can install yourself. It's the best choice for most businesses, especially those on a budget that need basic security in the form of locks, cameras, and environmental monitors like flood and fire. Though SimpliSafe topped our evaluation because of its price point and ease of use, it has more complaints than that of other companies.
SimpliSafe Pricing
SimpliSafe offers two plans, the least expensive of which is 50 cents a day and covers monitoring and emergency dispatch for intruders and fire. The Interactive Monitoring Plan is 83 cents a day and includes camera recording and evidence capture, 30-day recording storage, visual alarm verification, phone alerts, private notifications for cabinets and safes, integration with Alexa or Google Assistant, and water and temperature monitoring.
The hardware runs from $229 for a basic pack of the hub, motion detector, and entry sensor, to $489 for its package that has cameras, smoke and water detectors, a panic button, and more. You purchase your equipment, which is warrantied for three years.
SimpliSafe Features
SimpliSafe manufactures its own equipment. The camera and doorbell camera include intelligent heat sensors to tell a human from an animal, and the camera motion sensors can tell the difference between humans and cars. It notifies you when it sees unusual activity, and you can view the video or set it to record using the app. The SimpliSafe lock is a smart lock with a keypad. It contains a timer and will automatically lock if you forget. SimpliSafe monitoring is 24/7 and will notify you and/or the authorities within 11 seconds of detecting a problem.
The SimpliSafe system is easy to install yourself, and you can take it with you when you move. The online help center contains FAQs, instructions, troubleshooting tips, and more, and there's a forum and live phone support every day from 8 a.m. to midnight.
What SimpliSafe Payments Is Missing
Real-world user reviews often complained about the equipment glitching, with false alarms—or failing when it was needed. SimpliSafe does not have a clear policy of reimbursement if you are burgled or have damage because a system fails. We were told the policies change and "perhaps," they would reimburse you a couple of months' monitoring fees.

Best Business Security System for Smart Automations

PROS
Smart device technology
No contracts if you purchase the equipment outright
Cameras have sound and noise deterrent features

CONS
Contracts up to 60 months; difficult to get out of
No keycard or biometric access controls
No equipment-specific monitoring
RATING CRITERIA

Pricing
3.00
OUT OF
5
General Features
3.88
OUT OF
5
Hardware Features
3.50
OUT OF
5
Installation/Support
4.63
OUT OF
5
Expert Score
4.75
OUT OF
5
If you want to combine your alarm system with smart device technology, Vivint is a good choice. Its systems are designed to work with Z-wave smart locks, thermostats, and more. The cameras also include Smart Deterrent functions to scare away thieves before they break in. The prices are competitive, but if you finance the equipment, you are locked into a long-term contract. While it lacked a clear reimbursement policy and access controls aside from smart locks, it did have higher user satisfaction than ADT.
Vivint Pricing
Vivint provides custom quotes for businesses. Home security prices listed online run from $19.99 to $49.99 for monthly service, with equipment packages starting at $549.99. Installation starts at $49.99, although Vivint sometimes has promotions with free installation. We saw conflicting reports about equipment warranties: One third-party site said it is free for 120 days, then $49 for an extended warranty; Vivint said it is warrantied for the life of your service with them.
Vivint Features
Vivint offers smart locks, environmental sensors for temperature or flooding, smart thermostats, and a smart control panel to run it all. The cameras are wireless. The outdoor camera offers a 140-degree field of view, night vision, and zoom. It can recognize the difference between an animal and an intruder. Recordings are saved for 45 days, and you can select to record clips or record 24/7. In addition, it has an alert light and an alarm sound to scare away burglars before they break in. Vivint also has tools for automobile security, a nice addition for service vehicles.
Specializing in smart home technology, Vivint allows your system to work with Google Home and Alexa, Nest thermostats, and any Z-wave smart home devices. You can set your system up to automatically lock up and change temperatures, or you can ask Alexa from your home to close up the office. There's also a smart app.
What Vivint Is Missing
Vivint does not have biometric or keycard access controls or equipment-specific sensors. The customer service rep suggested Vivint might be able to integrate third-party devices. The reimbursement policies if you incur loss or damage because the system failed is unclear, even to the salespeople we spoke to. If you finance your equipment, you will find it difficult to get out of your contract.

Best Multi Location Business Security System

PROS
24/7 monitoring
Solutions for multiple businesses
Specialized solutions for different industries

CONS
36-month contract required
1-year warranty
Service area in Eastern US only
RATING CRITERIA

Pricing
2.13
OUT OF
5
General Features
3.38
OUT OF
5
Hardware Features
4.75
OUT OF
5
Installation/Support
4.63
OUT OF
5
Expert Score
5.00
OUT OF
5
Vector earns a spot as one of the best security systems for businesses because it offers plans and equipment specific to the needs of different industries. While many security system companies on our list adapt home security systems to businesses, Vector is one of the few that has commercial-grade equipment, making it ideal for larger or multilocation businesses that need a serious security solution. Users give it high rates and say it's overall a great value for the money.
Vector Pricing
Businesses need to call Vector for a quote for monitoring services. Home plans are for 36 months and include equipment and monitoring. The lowest plan costs $44.95, and includes a control panel, three door/window sensors, and a motion detector, plus signage. This highest plan costs has a one-time fee of $149, and then runs $69.95 per month. That plan comes with a control panel, three door/window sensors, and a motion detector, plus a smart thermostat, door lock, and indoor camera. Vector gives you a discount if you want to install it yourself and have a technician walk you through it and check your work.
Many of Vector's commercial-grade equipment is not listed on the website catalog. You will need to contact the provider for pricing. All equipment comes with a one-year warranty.
Vector Features
Vector can set you up with multiple access options, from smart locks to biometric access consoles. It even has proximity readers, which is a card or fob that automatically gives someone access. It offers turnstile readers, intercom systems, and more. Video systems include live-stream and recorded clips. You get messages when motion is detected and can view it on your phone. Vector also offers fire, flood, and carbon monoxide detectors, smart thermostats, motion and break-in detectors, and more.
In addition to alarms, you can get real-time email, text, or push notifications for other events, such as an employee entering the store, particular cabinets or safes being opened, the system being disarmed, or someone trying to log into your account. The Cancel-Verify feature lets you cancel false alarms online or through your app from anywhere.
Vector works with the automotive, financial, food, warehousing, grocery, healthcare, restaurant, and retail industries.
What Vector Is Missing
Vector is not available in a handful of locations/states so you should check with your local vendor for availability options. It does not have equipment-specific monitoring devices, and the equipment warranty is only a year. Compare this to the three-year warranties of other systems. It works with Z-wave technologies like Alexa or Google Home, so if you have a smart assistant, ask to verify if it will work and if there are settings to consider.

Best Business Security System for Compatible Equipment

PROS
DIY options
Wide range of devices
Good tech support

CONS
Difficult to cancel
2-year warranty
3-year contracts
RATING CRITERIA

Pricing
2.75
OUT OF
5
General Features
3.75
OUT OF
5
Hardware Features
3.50
OUT OF
5
Installation/Support
4.63
OUT OF
5
Expert Score
4.44
OUT OF
5
Brinks is one of the few security systems we found that says it can work with existing equipment. It sells both Nest and Security Safe equipment, which you can pay to have installed or install yourself. It has a firm 3-year contract, so be sure you understand the terms and are confident in the service.
Brinks Pricing
You need to ask for a quote, which is location-dependent. However, USANews said prices start at $199 for the base system and $39.99 a month for monitoring. You can return your Brinks system within 30 days to get a refund. After that, you are tied into the 3-year contract or will need to pay the remainder of the equipment fees, depending on whether you purchased a Nest Secure System or a Smart Security System.
Hardware prices run from $29 to $199. Brinks says it can transition existing equipment to its system, however. Equipment comes with a 2-year warranty, even though you have a 3-year contract.
Brinks Features
Brinks carries equipment made by Nest and Smart Security. The hub can handle 119 smart home or security devices and can be controlled using smartphones, Alexa, Google Home, Apple TV, and other systems. The equipment is wireless, and you can install it yourself or pay to have Brinks professionally install it for you. Brinks has smart locks, temperature control systems, flood monitoring, motion detectors, window/door break-in detectors, and cameras. The cameras include night vision and cloud-based viewing and storage. The system itself can handle 256 unique passcodes and takes a photo of the person using the panel. Plus, it has two-way voice communication.
Brinks monitors 24/7 and contacts you immediately upon detecting an issue. It has video verification to assist when contacting emergency services. If you incur damages from theft or accident that the system failed to detect, Brinks will reimburse you up to $2,000. This is the clearest and best reimbursement policy we found among security systems.
What Brinks Is Missing
Brinks does not have keycard or biometric access controls. You cannot program how the cameras record (continuous or motion-activated, for example). It also lacks equipment-specific monitors. Getting out of a contract is extremely difficult.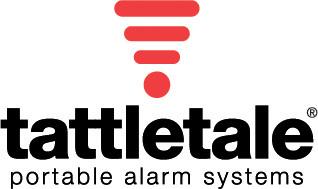 Best Business Security System for Compounds and Outdoor Security

PROS
Able to secure large areas/yards
Monitoring plans among the cheapest we saw
Excellent customer reviews

CONS
No locks, biometric, keycard, or otherwise
No smart home technology
Warranty is only 1 year
RATING CRITERIA

Pricing
4.63
OUT OF
5
General Features
2.25
OUT OF
5
Hardware Features
2.17
OUT OF
5
Installation/Support
4.63
OUT OF
5
Expert Score
4.38
OUT OF
5
Although Tattletale ended up in the middle of the pack in our evaluation, it deserves special consideration because its commercial plan is specifically designed for the needs of large outdoor areas, such as construction sites, utilities, recreation, garden or landscaping businesses, schools, and churches. Its home system is suitable for small businesses as well.
Tattletale Pricing
Tattletale lists pricing on its website, something many business security systems don't do. Home monitoring, which can be used for shops or offices, comes with two options. For $28.95 per month, you get police, fire, and medical monitoring with mobile alerts as well as contacting the authorities; for $20.95 per month, you get text or email alerts only.
Indoor equipment is priced about average for the industry, with sensors starting at $29.95, and the touch screen costing $399. Commercial equipment is more expensive, especially for the outside units. The sensor hub starts at $999. However, these systems are outdoor-rated and extremely robust. All equipment comes with a 30-day money-back guarantee and a one-year warranty.
Tattletale Features
The home/small business security system is typical of most systems, with motion detectors, break-in sensors, and environmental sensors. The commercial environmental sensors include a rate-of-rise sensor that can sound an alarm if the temperature increases more than 10 degrees per minute or rises above 194 degrees. The Arlo cameras have 130-degree vision and night vision. All sensors are designed with anti-tampering technology, and the setup is such that you have redundant coverage.
For large properties with equipment, such as auto dealers or utilities, Tattletale offers motion detectors with 90-degree views and 40 feet of sensitivity as well as invisible fences. Its equipment locks work like bike locks to tie down your equipment. Alternately, attach their Rattler(™) alarm to the machine or hide it in a pile, like in a stack of lumber at a construction site. When someone tries to move the equipment, the alarm goes off. The Portable Security System can track up to 500 sensors, be set for 125 users, and is one of the most durable in the industry. It contains a strobe warning system as well as a 115-decibel alarm.
What Tattletale Is Missing
We did not find door locks in Tattletale's catalog, and it carries only the expensive Arlo cameras. It does not offer smart home technology integration. It saves recordings for only seven days and does not give you a choice between 24/7 or manual recording. Tattletale says it does not have a compensation policy for loss due to the system failing, but the only failures they've seen in 23 years were from user error such as ignoring a warning or letting a battery die.

Best Business Security System for DIY

PROS
DIY
High customer satisfaction rating
Camera has two-way voice communication

CONS
No option for a professional install
Recently, customer service has declined
More expensive than other DIY options
RATING CRITERIA

Pricing
3.25
OUT OF
5
General Features
3.75
OUT OF
5
Hardware Features
2.17
OUT OF
5
Installation/Support
4.13
OUT OF
5
Expert Score
4.75
OUT OF
5
Frontpoint is a DIY security system that has monitoring plans. You can purchase the equipment and install it yourself, then get a monitoring plan. If you finance, you incur a contract commitment of 12 months or more. It has some of the highest customer satisfaction rates we've seen on third-party sites, but the lack of some features and professional installation brought its score down.
Frontpoint Pricing
| Features | Interactive | Ultimate |
| --- | --- | --- |
| Price | $1.48/day | $1.64/day |
| 24/7 Professional Monitoring | ✔ | ✔ |
| Crash and Smash Protection | ✔ | ✔ |
| Geo-Location Services | ✔ | ✔ |
| Mobile Alert and Notifications via Email and Text | ✔ | ✔ |
| Remote Access and Control | ✔ | ✔ |
| Sensor History | ✔ | ✔ |
| Unique User Codes | N/A | ✔ |
| Motion Triggered Alerts | N/A | ✔ |
| Night Vision Enabled | N/A | ✔ |
| Light Control | N/A | ✔ |
| Live Video Streaming | N/A | ✔ |
| Smart Lock Control | N/A | ✔ |
| Video and Image History | N/A | ✔ |
Frontpoint requires a 12-month contract. Its plans run from $44.40 to $50.85 per month. The ultimate plan gives businesses the best advantages, as it includes live streaming, smart lock control, user codes, and alerts.
The equipment is reasonably priced, with packages starting at $99 for two door/window sensors, hub and keypad, and motion sensor, up to $479 for the hub, five sensors, two motion sensors, a glass break sensor, a smoke/heat sensor, and a standard indoor camera. You can also build your own system. New customers get a free doorbell. Equipment is warrantied for three years, and there's a 30-day money-back guarantee.
Frontpoint Features
One great deterrent feature in the advanced camera is the two-way voice communications. Not only can you speak to a visitor you see in the camera, but if it's an intruder, you can warn them away before they break in. Another great feature is the Crash and Smash Protection—if your device is destroyed, such as by a burglar, the authorities are immediately notified. Like most services, it has indoor and outdoor cameras with video streaming and recording, smoke and heat sensors, flood sensors, and door/window sensors. Equipment comes with a three-year warranty.
What Frontpoint Payments Is Missing
Frontpoint does not have professional installers, even though most DIY security systems offer this option. Access control is limited to the keypad only; it does not offer keycards or biometric access. It also does not offer equipment-specific sensors.

Best Business Security System for Businesses With Specialized Security Needs

PROS
9 monitoring centers in the US
Industry-specific solutions
Live phone support

CONS
Pricing quote requires an on-site visit
Many complaints about billing
36-month contract with hefty cancellation fees
RATING CRITERIA

Pricing
2.00
OUT OF
5
General Features
4.38
OUT OF
5
Hardware Features
4.38
OUT OF
5
Installation/Support
3.38
OUT OF
5
Expert Score
4.31
OUT OF
5
ADT is a staple among security systems for homes and businesses. We recommend it if you are a stable business with specialized needs because it offers an excellent variety of monitoring and alert services covering everything from burglary to flood to cybersecurity. It's a strong choice for businesses that need a comprehensive system, but it takes a hit on our evaluation because of the customer service and steep pricing.
ADT Pricing
ADT does not list its pricing and does not give a quote over the phone. For businesses, it sends a person to your location to do a consultation and make recommendations. Third-party sources say a monthly plan can run from $36 to $60 per month. Plans include monitoring and warranties on the equipment. ADT offers three indoor cameras with new plans.
It charges anywhere from $99 to $199 for installation for homes. Businesses should expect to pay at least that much. ADT does not list purchase prices for equipment, although it says the basic home system values at $850. You can build your own system, with each price incurring an additional monthly fee. Here are a few examples:
Basic set (three window sensors, one motion detector, one touch screen panel, with monitoring and warranty): $45.99 per month, with monitoring
Door/window sensors: 83 cents per month
Motion detectors: $1.67 per month
Wireless touch screen controller: $3.33 per month
Smoke and CO detectors: $1.67 to $3 per month
Locks: $4.17 per month + additional monitoring fees
Cameras: $2.50-$4.83 per month + additional monitoring and video storage fees
ADT Features
ADT impresses with its wide range of features and industry-specific solutions. It can create a security package for the office with cameras, access controls, and flood alerts in the bathrooms, and it can provide RF tagging of merchandise to reduce theft in retail stores. It even offers cybersecurity options for those dealing in finance and information.
You can get wired, wireless, or hidden cameras, which you can program to record when they detect motion or continuously. ADT offers on-site or cloud storage of recordings, and you can view them on your smartphone app. It also offers video doorbells. You can provide access control to employees and visitors—ADT has biometric scanners or key cards, and with its commercial plan, it can even check visitors against local and federal criminal databases before issuing a keycard.
ADT monitors its systems and says authorities are contacted within 60 seconds of an alarm being tripped. For an additional charge, you can get video confirmation, where the ADT agent checks your video to confirm an intruder before calling the police. The system can warn you if the building is left unlocked or if the alarm system is disabled. If, for some reason, you do incur damage or theft because of a flaw in the system, ADT will reimburse you a percentage of your insurance deductible.
What ADT Payments Is Missing
ADT has a lot to offer but can be expensive. More concerning, however, is the number of complaints about how hard it is to leave the service. Even with legitimate reasons such as moves, customers found themselves stymied by customer service and hit with extra fees. People complained about the app being glitchy. You need to use ADT-approved products, although Nest thermostat controls are compatible. If you lose the internet, you lose cameras. ADT does not have equipment-specific sensors such as alarms for overheating equipment.
What to Look for in a Security System
By far, the most common complaint with security systems is how difficult it is to break a contract. Therefore, pay close attention to the conditions under which you can cancel and what kind of fees you will incur. (Some require as much as 80% of your remaining contract costs.) Some systems are portable, so you can take the equipment with you and change the address being monitored, and this can influence cancellation. Do not take the salesperson's word—read the fine print yourself before signing.
Also, look for reimbursement policies if the system fails and you are the victim of theft, fire, or other damage that the system should have alerted you about. We were surprised to find that many times, this is not clear. If you don't see it, ask, and get it in writing.
Reviews can only tell you so much. Be sure to ask questions important to your business. We have compiled a list below to ask providers including:
Know the threats specific to your area, and ask how they handle those issues?
What is the response time for alerting you? For alerting the authorities?
Do they do independent video verification before calling the authorities, or do they have false-alarm safeguards?
How many passcodes can the system handle?
What limits can you set on employees? For example, allowing Betty to arm and disarm the entire system anytime, but giving Reggie access only for morning shifts.
What happens if the equipment fails? Are there fail-safes in place?
Do you have hidden cameras?
How do they catch someone tampering with the system and in what ways (ex: blocking the camera, cutting the power, breaking the equipment)?
Can you integrate your existing equipment into the new system? Does it work with smart technology like Alexa?
False Alarms and How the Provider Handles Them
Ideally, you should be alerted whenever your system detects something. In most cases, you are notified before the authorities so that you have a chance to check it out via video link or to put in the appropriate cancelation code. If your system is tied directly to the authorities, then you may only have a delay time in which to cancel the alarm before they are automatically notified.
The best way to prevent an alarm is to be aware when your system is active, as most false alarms are caused by someone entering the building when the system is armed and not putting in their code. False alarms often come with fines to pay for the time spent by authorities, so be sure your employees are trained. Also, having a remote app on your phone that lets you input codes helps. Most business security services have this feature, but be sure to check.
Insurance Discounts
Homeowners often get discounts for professionally monitored alarm systems. Most do not for self-monitored solutions. Check with your agent to see if this applies to your business. You may need to show some proof, such as a contract.
How 3G/4G/5G Networks Work With a Security System
Most security systems use cellular for backup, communication, or notification. As technology turns to 5G, cellular providers are transitioning out of 3G and no longer supporting this equipment. Verizon, for example, has started phasing out 3G completely, and this is affecting several companies on our list. When looking into the equipment, ask whether it uses the 3G network and what this means for replacing the equipment later.
Bottom Line
Business security has gone beyond motion sensors and fire alarms. Now, systems can include biometric locks, cameras with two-way communications, flood sensors, and smart home technology. When considering the best, decide your needs first. Also think hard about whether you want to be locked into a contract, as these are notoriously difficult to get out of. We found SimpliSafe the best overall for businesses because of its affordable price point and ease of use.