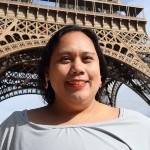 Jocelyn Dimaculangan
Marketing Expert
University of the Philippines, Cum laude graduate of BA Communication Research
Content writing
SEO
Marketing
14+ years in editing, content writing & SEO optimization
10+ years freelance copywriting
3+ years managing WordPress websites
Jocie is a marketing staff writer at Fit Small Business. Before joining Fit Small Business, she produced content on the Philippine entertainment scene as well as for companies based in Australia, Singapore, and the United States. She has extensive writing and research experience, covering topics ranging from ecommerce to real estate to travel.
When not deep in the SEO trenches or writing about digital marketing, Jocie can be seen planning her next adventures and crossing off items from her bucket list. Her dream is to publish a travel book on Europe and/or launch a YouTube channel documenting her trips.
"Know thyself…but don't tell anyone." ~ Gimikera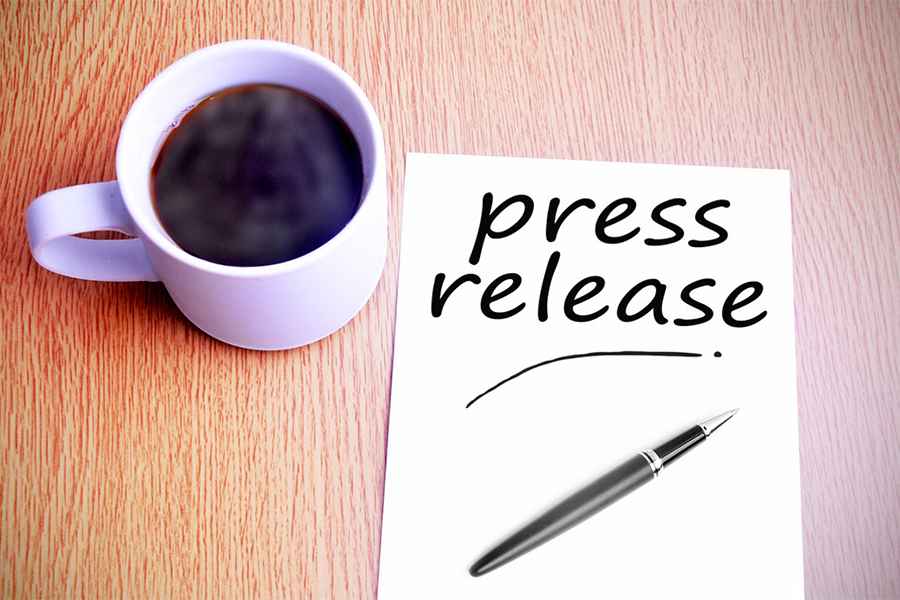 October 21, 2022
12 Types of Press Releases to Boost Your PR & Brand
Aside from conveying announcements, different types of press releases can help your small business build thought leadership, drive web traffic, generate leads, and boost sales. From press releases to announce new products or breakthroughs to events, book releases, new hires, business launches, rebranding, new partnerships, awards, and more, below here are a dozen of the most effective types of press releases for small businesses. For maximum coverage and a multi-tiered editorial process that ensures the quality of any type of press release, use for press release distribution. They offer advanced targeting and guaranteed placements to get your announcement into the hands of media outlets and journalists most likely to want to cover your news. 1. New Business Press Release (Grand Opening) A new business announcement or grand opening press release for a business launch should explain why the opening is newsworthy. Some reasons why it might be worthy of press coverage are how the new business fills gaps in a location or industry, or how it stands out from competitors. In the end, it should convince readers the new business will benefit them in a way the current marketplace cannot. In your new business press release, detail the who, what, when, where, why, and how of your new business opening. Give the location and date of your opening and your company name. In the body of the press release, provide an overview of what your business does, why it differs from competitors, and its benefits to readers. To add a human touch and additional perspective for journalists' stories, include executive quotes that showcase the company's vision. Finally, don't forget to hyperlink your company's name to your website or landing page so readers can learn more. Remember as well that some journalists may simply copy and paste your press release to their publishing medium. So if you only hyperlink your URL, it may not transfer over. To ensure your website address is always published, also include your website URL in its full written form (e.g., www.yourbusinessname.com) in the press release boilerplate. 2. New or Upgraded Product Press Release A product press release should be used to announce a product launch or upgrade that constitutes something new in your industry. The release should point out why it is different from products offered by competitors. If you're not sure what makes your product release or upgrade newsworthy, create a list of all its noteworthy features, then cross out all of those your product shares with competitors. Whatever is left should be the focus of your press release, as this is what most likely earns you additional media and journalist coverage. A product press release should include the features that set it apart and its benefits. By highlighting the benefit to customers, you give journalists a reason to cover your product announcement and identify the audience. In addition, don't miss the opportunity to include a value-add to entice readers to purchase. You can do this by offering a discount code for people who buy your product when it launches. Using a specific code also allows you to track how many people take advantage of it. By extension, these trends reveal how effective your release is at spreading awareness and enticing conversions. 3. New Service Press Release If you've recently launched a new service, you'll want to let your customers and the media know about it. The best way to do this is to write a public relations (PR) statement in the form of a new service press release and send it to the media to generate press coverage for your new offering. Writing a new service press release can seem daunting, but it doesn't have to be. Start with a catchy headline and then give a brief overview of your new service. Include quotes from company representatives explaining your service's benefits and the types of customers it's best for. Provide background information on your company in the boilerplate, and include a call to action (CTA) inviting prospects to access the new service. Make sure that you also include contact information from the perspective of both the customers and the media. For example, customers might be most interested in booking an appointment or signing up. In contrast, journalists would want to know who to contact for more details about the service or your company. Small businesses can tap freelancers for press release writing for as little as $5. However, if you want to work with top PR professionals, we recommend . You'll get expert help writing your press release along with distribution to the largest U.S.-based media list. 4. Event Press Release Event announcements are a type of press release businesses use to inform the media of an event the business plans to host or sponsor. These could include things like a VIP customer event, a charity initiative (like a 5K race), or a community-related event, like an open house. Download our free event press release template and follow along step-by-step in writing your announcement. Many businesses also plan buzz-building publicity stunts to draw mass attention to their brand from journalists and the public alike. These are preceded by a heads-up to the media with a press release. The announcement serves as an invitation for the press to cover the event, making it easy for them to attend and understand its relevance to their audience. Your story should cover the event's what, when, where, why, who, and how. For example, describe what it is all about, where it will take place and when, who will be involved, and how media representatives can gain admission to cover it. If the public is also welcome to attend, provide information on how they can do so. 5. New Hire Press Release A new hire press release is a type of press release used to announce that your company has made an essential new hire. It builds credibility by positioning your brand as a sought-after employer and increases trust in your company's expertise. To be newsworthy, your new hire should be someone taking a fairly high-profile position (such as an executive C-suite role). You must also clearly explain how the expertise or experience they bring is expected to improve your offering and industry position. Your press release should answer what made this person stand out among other candidates, their expertise, former companies worked for, and career accomplishments and awards. Include a quote from one of your executives stating the company's excitement about this news and a similar quote from the new hire. Finally, discuss what their role and key responsibilities will be, and how their contribution benefits the stakeholders. 6. Crisis Management Press Release A crisis press release, or crisis management press release, is a type of media statement issued by an organization in response to a significant event or problem. These types of press releases are typically issued by businesses, government agencies, and nonprofit organizations as part of an overall crisis communications plan. They are also often used in the case of disasters or other emergencies. The media statement should provide timely and accurate information about the event, who is affected, and your response or plan to address or mitigate the problem. If your company is at fault in some way, acknowledge the blame as openly and transparently as possible, express regret, and say what your company will do next. For more tips and a free template, read our guide on how to write a crisis press release. 7. Joint / Partnership Press Release A joint press release, or partnership press release, can be a great way to generate publicity for all parties involved when two or more companies are partnering together on a special project. Both companies can gain increased exposure through the partner's distribution channels, including gaining access to new leads and additional credibility through the association. A joint press release may double the PR value of the announcement because of the buzz it may generate. When writing a joint press release, highlight the "what" as in what the project or topic is, who is involved, and the objective. Explain the alignment of the two companies and how the project fits with the mission and goals of each. Detail what will occur and the specific actions that will result. End with a boilerplate that includes information about all the companies involved. Unlike acquisition press releases, which are usually generated by the parent company, it's a good idea to clarify the division of labor beforehand with these types of press releases. Decide which company will come up with the first draft and which individuals in both companies will share editing responsibilities. Ensure that both companies have a chance to provide final approval and determine which company will oversee distribution. Begin your release by addressing the who, what, when, why, and how details in the lead paragraph. Follow that with supplemental information, such as the problems the partnership solves for stakeholders and the positive changes they can anticipate. Next, include a quote from executives of both partnering companies that explains the partnership's value. Finally, conclude with a boilerplate that includes the information of both companies. Not sure what to include in your boilerplate section? Get all the details in our article on how to write a press release boilerplate in five steps. 8. Rebranding Press Release A rebranding press release announces a company's change to its corporate image. These changes can cause unrest among stakeholders. But during rebranding, companies can reduce the fear of the unknown among employees and customers by clarifying what changes to expect and when the changes will happen. To do this, tell a compelling rebranding story outlining the changes and the rationale behind them, turning the unknown into the known. When writing a rebranding press release, tell a positive story about your process to create excitement around it. For example, your business may be rebranding to align with a new green initiative. Then, explain how it will benefit customers (product improvements, for example). Also, anticipate questions from your customers, and reduce their uneasiness by addressing things like changes in pricing or your company's vision or direction. 9. Award Press Release Winning a prestigious award positions your company as a leader, but only if stakeholders and your industry know about it. As one of the most positive types of press releases, an award press release showcases an accolade your company or an employee has won based on a business accomplishment. The first paragraph of your award press release should explain when and why the award was issued in an objective, humble tone. It should explain what this award means for your company, such as how it positions you as an industry leader or helps you accomplish your company mission. Include quotes from executives and the organization that issued the award (if possible) to express your company's excitement without losing objectivity. 10. Book Press Release A book press release is used to promote the launch of a new book with an enticing explanation as to why the media should cover it. A published book isn't uncommon; in fact, Statista's Worldometers site notes that 2.2 million books were published in 2021. However, not all book launches are inherently newsworthy. For example, the release of a new cookbook might not warrant a press release unless it fills a gap in the marketplace. Likewise, a book's launch may be newsworthy if it's written by a known author who has won a prestigious award, is endorsed by a celebrity, or covers a currently trending news topic. Your book launch press release should start with a summary of the book and its benefits to readers. Your next paragraph must detail some captivating points that would entice someone to buy it. Next, include a quote from an attention-grabbing book review (like from an influencer or celebrity), include a high-resolution image of your book's cover, and then list where it can be purchased. Instead of a corporate boilerplate, close with a one-paragraph author bio that describes why he or she is credible and includes media contact information. 11. Company Merger or Acquisition Press Release Merger and acquisition press releases are used to announce when one company acquires another or when two companies merge. These types of press releases are usually issued by the acquiring company or the company that is taking the lead in the merger. An acquisition press release typically contains information about the terms of the deal, the parties involved, and the benefits of the acquisition. It is also common for an acquisition press release to include quotes from the leaders of both companies. It should also answer why the deal was made and how the acquisition or merger fits into the strategy and mission of the parent company. It's also a good idea to mention the value that it brings to the parent company and the impact it will have on the customers, employees, and potentially the local community of both entities, such as whether it will generate new jobs. This is a great example of a press release type that should not only be distributed to the media in general, but should also be sent to industry and location-targeted journalists. is the best press release distribution service to use if you want to access multi-layer targeting with your announcement to reach the journalists who will most likely cover your story. 12. Business Closing Press Release If your business is closing its doors, you'll want to inform the public clearly and concisely. In this case, a business closing press release is ideal to let the public know about the company's closure. It can help to lessen the impact on your community by offering alternative recommendations for customers. A business closing press release should include the name and nature of the business (e.g., a florist, dental practice, boutique, or some other type of entity) and the official date it will be closed. In addition, it should offer a brief explanation of why the business is closing, and should include contact information for those with questions. These types of press releases also provide an opportunity to thank customers, employees, and the community for their support while the business was open. Make the most of it by informing customers about reduced prices or liquidation sales. The business closing announcement can also highlight how the company served the industry. Frequently Asked Questions (FAQ) What are press releases used for? Ultimately, a press release is for gaining positive media coverage around an announcement or responding to a potentially negative event. It is written in a way that makes the job of covering your story easy for journalists, bloggers, and influencers. As a result, it increases the chance of getting additional PR for your brand. Learn how to write a press release that will get picked up, including step-by-step instructions and a free template. What is the format of a press release? The heading of a press release often has the company logo, centered at the top, and below that, a left-aligned release date, city, and person to contact. Below that is a centered, bold headline followed by a centered, italicized subheading. The rest of the content is left-aligned, including a lead paragraph with the most essential details, additional paragraphs with more details to highlight the angle, and lastly, a boilerplate with company information. Find out more about the best press release format to use and get a free template for writing your own. How do I send a press release? For maximum coverage, use a top press release distribution service like to target and send your release to the media, industries, and locations you most want to reach. To send a press release on your own, make a list of journalists, news outlets, and influential bloggers whose audiences align with yours. Adapt your release to conform to the submission guidelines of each outlet, then follow their instructions for submitting your release. Bottom Line Press releases should be part of your marketing toolkit for generating positive publicity and building a strong brand presence. While we've covered more than a dozen different types of press releases above, the truth is, any critical business announcement could warrant issuing a press release. Press releases should be written in a specific style and format to increase the odds of getting more coverage of your story. If you have little experience writing them, offers professional press release writing, editing, and distribution to give your announcement the best chance at coverage. Visit eReleases to get started today. You Might Also Like… Improve your chances of media coverage by following press release best practices. Writing press releases is both an art and a science—see who tops our list of the best press release writing services. Learn how to create a video news release that can earn a higher engagement rate for your small business than text-based announcements.
Discover more resources
for your business
University of the Philippines, Cum laude graduate of BA Communication Research
"Know thyself…but don't tell anyone." ~ Gimikera