Education & Credentials:
Bachelor's degree from Morgan State University
Juris Doctor from The University of Maryland Francis King Carey School of Law
Maryland Certified Tax Preparer
Expertise:
Business Income taxes
Individual Income Taxes
Expat Taxes
Real Estate
Law
Highlights
Member of Maryland Association of Tax Professionals
J.D from the University of Maryland School of Law
Former World Trade Center Institute Fellow (2020)
Experience:
Lea Uradu is a writer for the accounting team at Fit Small Business. She has served as a Senior Associate, Senior Tax Law Researcher, Tax Change Analyst, and an Expatriate Tax Advisor. She has also been a contributor with Millionacres, a subdivision of the Motley, the Motley Fool, Bankrate and Investopedia's Financial Review Board.
Featured in: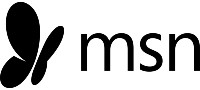 Posts Written by Lea
Discover more resources
for your business
Bachelor's degree from Morgan State University
Juris Doctor from The University of Maryland Francis King Carey School of Law
Maryland Certified Tax Preparer