Education & Credentials:
J.D from University of Marylang Carey King Francis School of Law
Certified Maryland Individual Tax Preparer
Expertise:
Business Income taxes
Individual Income Taxes
Expat Taxes
Real Estate
Law
Highlights
Content writer
Content review
Taxation
Experience:
Lea received her formal legal education from the University of Maryland Francis King Carey School of Law (the nation's third oldest Law School) and attended Morgan State University for her undergraduate studies where she graduated summa cum laude. Lea holds a Juris Doctor and holds both a Bachelor of Science and a Bachelor of Arts from each institution respectively. Lea intends to impact the world by pursuing economic justice and becoming a tax expert. Her life pursuit is to develop policies that will enable Americans to have a sufficient economic foundation upon which each person can have a dignified, productive, and creative life. Lea also has served as a Sr. Tax Law Researcher, a Tax Change Analyst, and most recently as an Expatriate Tax Advisor. She has also contributed Thought Leadership with Baltimore Magazine and has been recognized as a 2020 Face of Baltimore. Through her work, Lea has firsthand experience of the interaction between taxes, personal finances and the law.
Featured in: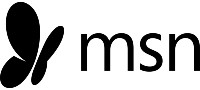 "Do the best you can, and don't take life too serious."
CCH Answerconnect
Tax Act
Discover more resources
for your business
J.D from University of Marylang Carey King Francis School of Law
Certified Maryland Individual Tax Preparer
"Do the best you can, and don't take life too serious."
CCH Answerconnect
Tax Act