A business loan broker acts as an intermediary between borrowers and a network of lenders to present several lending options with one application. Small business loan brokers offer borrowers access to multiple lenders with the goal of finding the best type of financing at the lowest rates, typically at no cost to the borrower.
Top 6 Small Business Loan Brokers 2019
| Company | Best For |
| --- | --- |
| | (Best Overall) Best loan broker for flexible lending options |
| National Business Capital | Bridge financing combining short and long-term loans |
| Biz2Credit | A line of of traditional and non-traditional lending |
| | Comparing offers for well qualified borrowers |
| GoKapital | Financing for high-risk industries |
| | SBA or term loans |
How Financing With a Business Loan Broker Works
Small business owners who need a loan or other financing work with a loan broker to submit a single application, typically with a soft credit check. The loan broker then takes the application to their lender network and brings back multiple loan offers, allowing small business owners to choose the best type of financing with the best rates and terms.
Once a borrower has been pre-approved and has accepted a lending offer, the lender will perform a hard credit check, and the borrower will begin submitting the required paperwork in order to qualify and fund the loan. Usually, the business loan broker will assist in this process. Borrowers should know when applying for multiple loans that multiple hard credit checks will be done, as each lender has its own internal underwriting.
Who Should Work With a Business Loan Broker
Borrowers financing a business loan using a business loan broker likely have a couple of goals in mind. They may be hoping to save time by submitting a single application, and are likely hoping to get the best rates possible without having to shop around. They may also have been recently rejected for funding by a traditional lender.
Some small business owners who should consider a business loan broker are:
Newer businesses: Often, loan brokers will have options suitable for new businesses that aren't available from most lenders.
Borrowers with poor credit: Business loan brokers can present several creative financing options so you can compare them and choose the one that best fits your scenario.
Borrowers that have been rejected for financing: If your financial strength is challenged, a broker may be able to help you consider alternative forms of financing that you can qualify for.
Businesses in high-risk industries: Many lenders (and indeed many loan brokers) explicitly state that they do not finance high risk industries. There are some business loan brokers that will, including one on our list.
Borrowers that meet any of these criteria or have had difficulty obtaining financing from a lender, may want to consider using a business loan broker. Business owners may also wish to consider a loan broker if they are unsure what type of financing they should use or qualify for. Because business loan brokers have access to a wide variety of lending options, they may present options on the "menu" that otherwise wouldn't be considered.
Who Qualifies to Work With a Business Loan Broker
In general, small business loan brokers and online lending marketplaces do not list minimum criteria. This is because business loan brokers work with so many different lenders, each with different criteria, and may be able to find a lender for a borrower that is not a fit for their defined "credit box."
Some brokers will work with borrowers with a 500 credit score and no time in business, while others will require higher credit, a year or more in business, and minimum annual revenue. Whether a business qualifies to work with a business broker will depend on the type of lenders the broker has in its network, and the type of risk its lenders are looking to take on.
As credit score, revenue, and years in business increase so do the odds of qualifying, while corresponding interest rates and potentially overall costs of borrowing will go down. Well qualified borrowers also will have access to more attractive lending products and terms. Highly qualified borrowers may still benefit from using a business loan broker, especially as it can save them time and eliminate the guesswork of choosing a lender.
Disadvantages of Business Loan Brokers
While the small business lending space, like all lending in the United States, falls under the purview of Fair Lending rules, few specific regulations regarding interest rates and other fees apply. This is in stark contrast to the home mortgage industry, which is highly regulated. As a result, some bad actors exist in business lending, and some business loan brokers take advantage of this legal gray area.
Using a business loan broker can potentially cost more than applying directly with the lender. Brokers may tack on additional fees such as packaging or origination fees, or the lender may charge higher origination fees or interest rates out of which they pay the broker. Think of it this way: the broker needs to get paid, too, so borrowers should ask how they're getting paid and if it is fair to the borrower.
This doesn't mean borrowers should avoid using a business loan broker, or that a business loan broker will always be more expensive than applying directly with a lender. Lenders have customer acquisition costs whether businesses apply directly or using a broker. It's important to ask for disclosure of all fees that are being charged, and borrowers shouldn't hesitate to ask if fees are negotiable.
How We Evaluated Small Business Loan Brokers
Borrowers who work with a small business loan broker are likely doing so because they have a unique financial need, have challenged credit, or have already been turned down by a traditional lender. We kept that in mind when choosing criteria to evaluate business loan brokers.
The following criteria were evaluated in choosing the top business loan brokers:
Types of loans offered: What types of lending options are available, and does the broker have any specializations
Minimum qualifications: Whether a business loan broker lists qualifications, as well as how broad they are
Industries served: Does the business loan broker only work with specific industries as well as whether high risk industries are served
Online reputation: How the business is perceived by current and past customers and what borrowers should be wary of
Transparency of fees and terms: Whether the business loan broker is transparent about how they get paid
Based on our criteria, Lendio is the best small business loan broker. Lendio offers businesses access to business loans and lines of credit at competitive rates, and borrowers can qualify and access their capital in as little as 24 hours.
Lendio: Best Overall Business Loan Broker


We recommend Lendio as our best overall business loan broker. A small business lending marketplace established in 2011, Lendio counts over 75 active lenders in its network. Borrowers who want to work with a well-known and trusted brand should consider Lendio for their business loan needs, with over $1.5 billion in funding procured since 2011.
Lendio Costs
Lendio advertises its service as free to borrowers, while some brokers charge a fee to the customer in lieu of a commission from the lender. This doesn't mean that a loan with Lendio will always be the same cost to the borrower as going directly to the lender, as lenders may bake in additional costs to cover Lendio's fee, or that Lendio will be less expensive than competitors who take a fee from the borrower.
Lendio Types of Financing Available
The types of business loans and financing available from Lendio are:
Term loans
Lines of credit
Equipment financing
Merchant cash advance
Business credit card
Accounts receivable financing
Lendio offers a variety of different financing options as do many other loan broker marketplaces. Among them are common options like term loans and business lines of credit, and well qualified borrowers will likely be looking at these options first. Lendio's financing specialists will present several options to each borrower to choose from.
Lendio Qualifications
Lendio does not advertise specific minimum qualifications for borrowers on its website. We were able to speak with a Lendio insider, who told us that borrowers with at least a 550 personal credit score, six months in business, and gross monthly revenue of $8,000 should be able to qualify for some form of funding.
What Lendio is Missing
For borrowers that are looking for straightforward lending from household name lenders, and would benefit from shopping for the best loan terms and type of loan for their business, Lendio is a great option. Lendio's network generally does not lend to certain high risk industries, however, so some borrowers will need to look at options outside of Lendio's network.
Lendio Reviews
Lendio averages over 4 stars on most online review sites with an A+ grade from the Better Business Bureau. Positive reviews mention the convenience of having someone searching for the right loan for them and a simplified process. Some negative reviews noted that after being declined for a desired form of financing, they were offered less desirable financing with high costs. Other reviewers expecting a soft credit pull received a hard credit pull from multiple lenders.
How to Apply with Lendio
Business owners seeking lending through Lendio can easily submit an application in 15 minutes on Lendio's website and receive funding in as little as 24 hours.
National Business Capital: Best Business Loan Broker for Bridge Financing


National Business Capital and Services offers borrowers access to an online marketplace featuring diverse financing options. Unique to National Business Capital, the Hybridge SBA Loan™ is a two part loan offering immediate bridge capital followed by SBA loan funding. Businesses should consider working with National Business Capital if they need a loan to bridge the gap while waiting for an SBA loan to fund.
National Business Capital Types of Financing Available
The types of business loans and financing available from National Business Capital are:
SBA loans
Term loans
Lines of credit
Accounts receivable financing
Purchase order financing
Merchant cash advance
Equipment financing
Commercial mortgage loans
National Business Capital offers a wide variety of financing choices including short and long term business loans, SBA loans, and equipment leasing. They also offer some more alternative types of funding such as purchase order and accounts receivable financing. Having access to a wide variety of funding can be advantageous, especially for borrowers who are unsure what type of loan to apply for.
National Business Costs
National Business Capital collects a percentage of loan origination or closing costs depending on the type of financing. This is similar to other business loan brokering companies. A separate, written disclosure of fees is provided to borrowers before choosing a lender.
National Business Capital Qualifications
National Business Capital lists very transparent minimum qualifications for each of its loan types, which makes it easy for a potential borrower to see what type of financing they may qualify for, before applying. In many cases National Business Funding advertises that no minimum credit score is necessary, however a good general rule for most lending types is over 550.
What National Business Capital is Missing
National Business Capital offers a wide variety of funding options available and depth in providers willing to do loans with varying minimum qualifications. Where it falls short is working with businesses that cannot show at least three months of operations, and a minimum of $10,000 in gross monthly revenue.
National Business Capital Reviews
National Business Capital has earned over 4 stars across several more popular review sites, receiving an A+ rating from the Better Business Bureau. Positive reviews describe National Business Capital as professional and knowledgeable. Of the few negative reviews that exist, some note that on top of high interest rates, the company charged them unnecessary fees and other costs that drove the effective interest rate up.
How to Apply with National Business Capital
Business owners interested in applying for funding with National Business Capital can apply online and receive approvals in as little as 24 hours.
Biz2Credit: Best Business Loan Broker

Founded in 2007, Biz2Credit claims to be the No. 1 credit resource for small businesses. With over $2 billion in funding arranged for 100,000 plus companies, Biz2Credit makes the highest claim of funding facilitated on our list. Businesses preferring to conduct most of the borrowing process online should consider Biz2Credit for its efficient online application and funding process.
Biz2Credit Costs
Biz2Credit does not charge an application fee; however, for alternative lender financing products an underwriting fee is collected between $250-$400. This contrasts with other loan brokers like Lendio which advertise no fees, although that doesn't guarantee Biz2Credit is more expensive as closing costs may vary to include broker fees. Biz2Credit discloses all fees in a separate written agreement before funding.
Biz2Credit Types of Financing Available
The types of business loans and financing available from Biz2Credit are:
SBA loans
Term loans
Lines of credit
Equipment financing
Merchant cash advance
With several of the most common financing types available, including SBA loans, lines of credit, term loans, and equipment leasing, Biz2Credit offers a well-rounded selection that should suffice for most borrowers.
Biz2Credit Qualifications
Biz2Credit does not list any minimum credit guidelines. When we contacted its customer service, they also did not disclose a minimum. This is not necessarily a red flag. Startups will probably be eligible with a strong personal credit score (680 or higher typically), and established businesses should expect to find funding options with a minimum of three months in business and a 550 credit score.
What Biz2Credit is Missing
Biz2Credit offers a smooth financing experience with full transparency regarding what fees borrowers should expect to pay, as well as when. Businesses with accounts receivable or purchase orders that they may wish to borrow against will not be able to evaluate these options with Biz2Credit and may wish to consider another provider with a wider selection.
Biz2Credit Reviews
Biz2Credit's reputation is strong, earning an A+ rating from the Better Business Bureau and over 4 stars averaged across multiple review sites. Positive reviews mention Biz2Credit's speed, the ease of application, and the support received along the way. Negative reviews mention that origination fees paid to Biz2Credit may be in addition to origination fees paid directly to the lender. Other reviewers describe an aggressive and unprofessional sales team.
How to Apply with Biz2Credit
Borrowers interested in working with Biz2Credit can submit an application and get pre-qualified in just a few minutes, with funding available within 24-48 hours.
LendingTree: Best for Comparison Shopping for Well Qualified Borrowers

LendingTree offers borrowers access to a large network of funding partners, and places an emphasis on the importance of making lenders compete for borrower's business. Borrowers that fill out a brief survey will receive up to five preliminary offers from LendingTree partners, potentially within minutes of submitting an application, making this a good option for well qualified borrowers looking for the best rates and terms.
LendingTree Costs
LendingTree's service is marketed as free, as it does not charge any fees directly to its customers. Borrowers should know that lenders pay to be given access to LendingTree's marketplace, and these fees may be passed on to consumers in the form of origination, application, or closing costs. For its part, LendingTree warns borrowers that lenders attempting to collect money prior to funding should be avoided, but doesn't specifically exclude those lenders from its network.
LendingTree Types of Financing Available
The types of business loans and financing available from LendingTree are:
Short-term and long-term loans
Business line of credit
SBA loans
Equipment financing
Accounts receivable financing
LendingTree has a large lender network allowing it to meet a variety of business financing needs. Unlike business loan brokers, it does not specialize in a specific type of funding, and instead offers a mix of traditional and alternative lending options. Borrowers might find exploring a specific type of funding opaque, as LendingTree recommends financing companies, instead of specific types of financing.
LendingTree Qualifications
LendingTree does not list minimum qualifications on its website. Instead, it coaches borrowers on what to expect, based on their unique scenario. For example, owners of businesses without established history will likely have their personal credit history play a large part in financing decisions, where companies with strong revenues and years of credit history will be able to access funding even if the owner's credit is not good.
What LendingTree is Missing
With access to a nationwide network of lending partners estimated at over 400 banks, alternative lenders, and other lending institutions, most businesses should be able to find the type of financing they need with LendingTree. Borrowers with a specific type of funding may find LendingTree's experience frustrating, as there is no guarantee that the lenders it recommends will offer the type of financing being sought.
LendingTree Reviews
LendingTree has earned mostly positive reviews, with a four-star average across most online review sites, and an A+ rating from the BBB. Positive reviewers note a variety of great lending options as well as a quick and easy process. Negative reviews reference receiving a high number of calls from different lenders, as well as the difficulty in speaking with a representative at LendingTree.
How to Apply with LendingTree
Submit an application in just minutes with LendingTree to receive up to five offers from lenders, with approvals as soon as the same business day and funding available in as little as 48 hours.
GoKapital: Best Business Loan Broker


GoKapital is unique on this list for its willingness to work with "high risk" businesses, including cannabis, transportation, and construction industries, and boasts a wide variety of financing options. With access to over 50 active lenders, GoKapital is well positioned to secure funding for businesses that meet its lenders' criteria. Borrowers who own a business in a high risk industry should consider GoKapital.
GoKapital Costs
We recently spoke with a representative from GoKapital who shared the company doesn't charge its customers directly, instead they are collecting between 0% to 3% in origination or closing costs when a loan is funded. All fees are disclosed in writing when a borrower is presented with an offer.
GoKapital Types of Financing Available
The types of business loans and financing available from GoKapital are:
SBA loans
Term loans
Lines of credit
Equipment financing
Merchant cash advance
Commercial real estate loans
Hard money loans
GoKapital offers businesses access to a wide variety of different funding types, including the usual suspects such as SBA loans, term loans, and business lines of credit. Unusual for our business loan broker list, GoKapital also offers real estate investment funding, including hard money and commercial real estate loans, which give businesses that own real estate access to additional lending options.
GoKapital Qualifications
GoKapital lists minimum qualifying criteria for each of its financing options, which is a convenient approach to take as it gives borrowers quick access to this information. While the minimum qualifications vary based on the lending products, in general, borrowers should have at least four months in operation and $20,000 in business bank deposits in order to qualify with GoKapital.
What GoKapital is Missing
GoKapital is a strong contender in the business loan broker space, offering access to a variety of different flexible loan products, as well as serving practically all industries. Where the company comes up short is its inability to work with businesses with monthly gross revenues below $20,000. Fortunately, it readily discloses this, allowing borrowers to select themselves out and consider other options.
GoKapital Reviews
GoKapital's reviews are generally positive, earning over 4 stars on average across review sites, with an A+ rating from the BBB. Positive reviews note knowledgeable, attentive reps, with several reviewers noting they got funding with GoKapital when they were unsuccessful elsewhere. Negative reviews reference aggressive sales practices with several noting the sales team had a surprising amount of information about them and their business.
How to Apply with GoKapital
To get started with GoKapital, borrowers can submit an application online in minutes, and receive approval as quickly as the same day, with funding available in as little as 48 hours.
SmartBiz: Best Business Loan Broker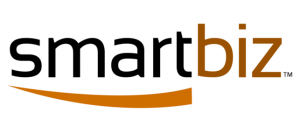 With transparent terms and a large network of partner lenders, SmartBiz is an industry leading online loan broker specializing in SBA and term loans. SmartBiz's focus on SBA loans allows it to find the lender most likely to fund a business's loan based on the specific situation. Borrowers comparing SBA loans with term loans will find SmartBiz's "one application, two loans" a refreshing option.
SmartBiz Costs
Like most SBA loan brokers, SmartBiz collects an origination fee on loans that it facilitates, between 2% to 4% of the total loan value. Potential borrowers should ask for written disclosure of any and all fees before signing a contract, and be aware that these fees are often negotiable.
SmartBiz Types of Financing Available
The types of business loans and financing available from SmartBiz are:
SmartBiz is limited to two specific types of financing sourced from its network made up of banks and traditional lenders: SBA loans and term loans. By specializing in two loan types and sourcing loans from banks, SmartBiz doesn't have the flexibility to match every business with a loan, though well qualified borrowers looking for a specific type of loan may find the specialization useful.
SmartBiz Qualifications
Minimum qualifications for an SBA loan through one of SmartBiz's marketplace banks are straightforward. For loans between $30,000 to $350,000 SmartBiz requires at least two years in business and a credit score above 650. For commercial real estate SBA loans from $500,000 and up borrowers must have at least a 675 credit score and three years in business.
What SmartBiz is Missing
SmartBiz represents a solid choice for business owners who are looking for traditional term loans or an SBA loan. This means that borrowers who are unable to qualify for traditional lending are not going to be well served by SmartBiz. It also means that borrowers looking for quicker or more flexible funding may wish to consider other business loan brokers.
SmartBiz Reviews
SmartBiz enjoys a predominantly positive online reputation, earning an A+ from the BBB and over 4 stars on average across review sites. Positive experiences reference excellent communication and swift funding timeline. Some negative reviews reference being told borrower's had high odds of approval after filling out an application and submitting extensive paperwork only to find they weren't approved for funding.
How to Apply with SmartBiz
Borrowers interested in an SBA loan or term loan with SmartBiz can begin filling out an application online, for a no-obligation prequalification.
Bottom Line
Securing funding by using a business loan broker gives borrowers access to additional help getting funding, as well as potentially higher odds of approvals, but it comes at the expense of potentially higher costs. Borrowers should consider a business loan broker if they have had difficulty getting financed in the past or would like to explore multiple lending options while saving time.
We recommend Lendio as our best overall business loan broker for business owners who need to secure funding and want access to a large network of lenders with diversified funding options. Borrowers can apply in minutes and receive approval as quickly as the same day.