6 Best Business Loan Brokers
Business loan brokers connect borrowers to a network of lenders, giving them several options for financing with a single application. The goal of brokers is to provide borrowers with the best rates and terms, typically at no cost.
Here is our recommendation for the top six small business loan brokers for 2021:
| Company | Best For |
| --- | --- |
| | Flexible lending options and best overall |
| | Comparing offers for well-qualified borrowers |
| | Small Business Administration (SBA) or term loans |
| | Bridge financing combining short- and long-term loans |
| | Options for both traditional and non-traditional lending |
| | Financing for high-risk industries |
Lendio: Best Overall for Flexible Lending Options

With more than 300 lenders in its network, a quick application process, and fast funding, Lendio is our choice for the best overall business loan broker. Lendio has funded more than 300,000 business loans for a total of more than $12 billion. Lendio offers a 15-minute application, with funding in as little as 24 hours. There is also no fee or obligation to Lendio.
Lendio offers access to several types of funding, including:
Lines of credit
Equipment financing
Short-term loans
Accounts receivable financing
Loans through the paycheck protection program
SBA loans
Business credit cards
Commercial mortgage loans
In addition to the online component of Lendio, there are physical branches throughout the United States for businesses that wish to discuss financing options in person. Credit scores and time in business requirements vary depending on the lending product selected. On average, borrowers need to be in business for at least 12 months with personal credit scores of 650 or higher, although businesses that don't meet those requirements can still qualify for loans through the Lendio network.
LendingTree: Best for Comparing Offers for Well-qualified Borrowers

For well-qualified borrowers, LendingTree is an excellent option as a loan broker. Lenders in its network compete for the borrower's business, ensuring the borrower gets the best available rates and terms. While LendingTree does not charge fees to the borrower, it charges fees to lenders to be in the network. Those fees may be passed on to the borrower, so be sure to check for any fees before closing.
Lending Tree offers access to the following types of funding:
SBA loans
Short-term loans
Long-term loans
Business lines of credit
Working capital loans
Equipment financing
Accounts receivable financing
Merchant cash advances
LendingTree notes that its lenders may consider credit scores as low as 500. However, higher fees and rates may apply. Most traditional banks and credit unions in LendingTree's network require credit scores of 680 or better.
SmartBiz: Best for SBA or Term Loans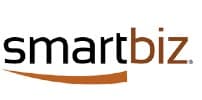 With an extensive network and a focus on SBA loans and term loans, SmartBiz is a strong choice. SmartBiz states that 90% of the applications it receives end in approval from its network of lenders. The company offers SBA loans at rates between 4.75% and 7% for amounts between $30,000 and $5 million, with repayment terms ranging from 10 to 25 years.
In addition to SBA loans, SmartBiz's network has funded paycheck protection program (PPP) loans. In total, the company's network has financed nearly $4 billion in SBA 7(a), PPP, and bank term loans.
SmartBiz offers access to the following types of financing:
SBA loans
Term loans
Commercial real estate loans
Nontraditional business loans
SmartBiz uses a soft credit pull to get the application started. Once the application review process is completed, a hard credit pull is taken. Generally, businesses will need to be in operation for at least two years. For loans up to $350,000, the business owners will need a credit score of 640 or higher. For larger loans, owners will need a minimum score of 675.
National Business Capital: Best for Bridge Financing Combining Short- and Long-term Loans

National Business Capital offers access to loans similar to those offered by SmartBiz, with slightly higher qualifications required. To qualify for an SBA loan with National Business Capital, the borrower must be in business for at least two years, have at least $100,000 in annual gross sales, and have a credit score of 685 or higher. National Business Capital offers a product called a Hybridge® SBA Loan, which serves as a bridge loan while the SBA loan is being funded.
National Business Capital offers access to several different types of financing, which include:
Business lines of credit
Equipment financing
SBA loans
Accounts receivable financing
Startup business financing
Franchise financing
Commercial mortgage financing
Purchase offer financing
Asset-based lending
National Business Capital does not require a minimum time in business or a minimum credit score for equipment financing through its network. However, for business lines of credit, a minimum of one year in business is required. For either, a business must have a minimum of $120,000 in annual gross sales. There are no upfront fees, but you should watch for fees being passed on from lenders to borrowers.
Biz2Credit: Best for Options for Both Traditional and Nontraditional Lending

Biz2Credit offers many different options for businesses looking for funding through loan brokers. With applications taking 4 minutes and loans being funded in as little as 24 hours, Biz2Credit is another good option to consider. It has helped more than 200,000 businesses receive funding, and it offers loan amounts ranging from $25,000 to $6 million. Term loans go up to $250,000, working capital loans up to $2 million, and commercial real estate (CRE) loans up to $6 million. Funding can happen in 24 hours or less, except for CRE loans, which are funded in 30 days or less.
Biz2Credit offers access to several types of financing, including:
Term loans
Working capital loans
Commercial real estate loans
For working capital loans, annual revenue must be at least $250,000. In addition, borrowers must be in business for at least six months with credit scores of at least 575. For term loans, the revenue requirement is the same, although the credit score must be at least 660, and the company must be in business for at least 18 months.
GoKapital: Best for Financing for High-risk Industries

As long as a business has at least $30,000 in monthly revenue, GoKapital promises financing regardless of credit score. This makes GoKapital a good choice for low-credit-score borrowers. After filling out a 2-minute application, GoKapital promises quick approval and immediate access to funds. While some lending products require one year in business and $30,000 in monthly revenues, the SBA 7(a) loans offered through GoKapital have higher qualification standards. Businesses must be in operation for two years and have $250,000 in annual revenue and profitability. Closing on those loans is promised in three to six weeks.
Loan products offered through GoKapital's brokerage include:
Business cash advances
Business lines of credit
Unsecured business loans
Equipment financing
SBA 7(a) loans
Commercial real estate financing
In addition to offering loan opportunities to low-credit-score borrowers, GoKapital also provides loan offers to higher-risk industries. This includes funding to cannabis industry businesses, medical businesses, and ecommerce businesses, among others.
How Financing With a Business Loan Broker Works
Most loan brokers will use a soft credit check to gain initial qualification for businesses looking at multiple funding options. Once the borrower chooses the loan option that works best, a hard credit pull will accompany the final application process with the lender. For many types of lending, the application process is short, with funding in 24 hours or less.
Who Should Work With a Business Loan Broker
Business loan brokers are perfect for small businesses that don't have the time to go from bank to bank seeking funding. Also, they can be another funding option for businesses that traditional lenders have turned down. The following businesses should consider using a loan broker on their next loan:
Newer businesses: Brokers can provide many options to new businesses that aren't available through traditional lenders.
Borrowers with poor credit: Brokers have access to more lenders, which allows them to find lenders willing to provide loan offers to subprime borrowers.
Borrowers that have been rejected for financing: If traditional lenders won't work with a company, brokers can find online and nontraditional lenders to finance loan products.
Businesses in high-risk industries: There are still industries, such as the cannabis industry, that some traditional lenders cannot or won't fund. A loan broker can find specialized lenders to help borrowers in high-risk industries.
Disadvantages of Business Loan Brokers
The one issue that businesses may find when working with a loan broker is higher closing costs and fees attached to a loan. While many loan brokers don't directly charge fees to the borrower, many of them charge fees to the lenders in their network. Those fees can be passed along to the borrower, which results in higher payments.
How We Evaluated Small Business Loan Brokers
Borrowers looking for a loan broker usually have a specific need that a traditional lender cannot fill. It may be because the business is in a high-risk industry or has been turned down by a traditional lender. It can also be that the borrower is savvy and wants multiple options for finding the best rates and terms.
We considered five factors when ranking the top loan brokers for 2021:
Types of loans offered: Available loan options and funding specialization of each broker
Minimum qualifications: Whether qualifications are listed and how restrictive they are
Industries served: Whether brokers specialize in certain industries or serve a wide range of customers
Online reputation: Online ratings for each company and red flags for borrowers
Transparency of fees and terms: Brokers being honest about upfront costs and how they get paid
Bottom Line
While all loan brokers on this list can help businesses secure multiple types of funding, we recommend Lendio as the best overall loan broker for 2021. It has a large variety of lenders with rapid approvals and funding. Check out Lendio's website for more information or to begin the application process for a business loan.