Small business owners who need commercial auto insurance should look for reliable providers that can offer quality coverage at an affordable rate and that can scale with their business. We compared more than 12 carriers on criteria including costs, policy options, and additional features to determine the six best commercial auto insurance companies.
Top 6 Commercial Auto Insurance Companies 2020
Progressive Commercial: Overall Best Commercial Auto Insurance Company


Progressive Commercial is a large insurance carrier that specializes in commercial auto insurance for most motor vehicles, including cars, trucks, and buses. It offers small business owners fast online quotes for customizable insurance and 24/7 customer service. Progressive Commercial is the top commercial auto insurer in the country based on SNL Financial's national written premium data.
Progressive Commercial Costs
Small business owners looking to save money on their business car insurance may benefit from getting quotes with Progressive Commercial. The insurer has eight discounts for qualifying policyholders, including some for bundling policies, paying premiums in full, and signing up for electronic payments.
Progressive Commercial offers ballpark premiums based on what their current customers pay. According to its most recent data, Progressive Commercial customers paid, on average, $165 per month for commercial auto coverage. Several factors contribute to your premium, including driver history, coverage needs, and location.
Progressive Commercial Policy Options
Progressive Commercial provides broad, customizable commercial auto insurance. Coverage for small businesses can include:
Liability
Physical damage
Medical payments
Uninsured motorist
Hired and non-owned auto coverage
Progressive Commercial also allows you to adjust your coverage to reflect seasonal changes to keep your rates low, and it can add or reduce coverage based on your needs. If you use your personal vehicle for business purposes, Progressive Commercial can provide dual coverage for both personal and business use.
The carrier also covers a wide range of business vehicles, including:
Passenger vehicles (e.g., sedans and SUVs)
Limousines
Motor homes and RVs
Buses
Progressive Commercial Additional Features
Progressive Commercial is one of the few carriers that will give you an accurate, instant online quote for commercial auto insurance, and it also allows you to adjust limits and deductibles as needed after you complete the application and receive your quote. The application requires only basic information about your business and your driving needs to deliver a quote quickly.
Additionally, Progressive Commercial allows online users to:
Pay bills
Report a claim and check the status
Order copies of your insurance papers and ID cards
Customers also have access to local independent agents and the carrier's 24/7 call center. Small business owners enjoy a concierge level of claims service: Progressive Commercial oversees all elements of the claims and repair process on behalf of drivers involved in accidents.
Progressive Commercial Financial Stability
Progressive Commercial's financial stability is rated highly by credit rating agencies for its strong operating performance, risk-based capital position, market leading risk management and underwriting expertise, and its favorable business profile. Small business owners who take out a commercial auto policy with Progressive Commercial can trust that covered claims will be paid.
What Progressive Commercial Is Missing
As a financially sound carrier, Progressive Commercial offers quality coverage. While the insurer offers other lines of business insurance, its primary focus is on commercial auto insurance. It does well here, but it often outsources other policy types to other companies. Also, when it comes to commercial auto, Progressive Commercial is best for businesses with four or less vehicles to insure.
Progressive Commercial Customer Reviews
Progressive Commercial reviews trend toward middling, with high notes about discounts. Some reviews note poor customer service, while others describe a seamless claims experience. Most of the reviews found online are for the company's better-known personal lines coverage.
The Hartford: Best Commercial Auto Insurer for Fleet Owners


The Hartford is a national carrier with a small business insurance focus that can offer a number of programs to small business owners, including its FleetAhead program. The program helps business owners with a fleet of commercial vehicles prevent loss and save money.
The Hartford Costs
The Hartford offers discounts to small business owners on commercial auto insurance for:
Paying in full
Having anti-lock brakes or anti-theft devices
Insuring hybrid and natural gas vehicles
The Hartford really shines for vehicle fleet owners with its FleetAhead program, which uses real-time data to analyze driver performance and make recommendations for improved safety. By helping business owners maintain a safe driving record, the FleetAhead program reduces their overall costs.
The Hartford Policy Options
The Hartford offers customizable, top-notch commercial auto coverage to meet your business' needs, but it also offers some useful endorsements. These include coverage for lost income when an accident stops your operations, rental reimbursements, and towing.
Additional commercial auto insurance coverage with The Hartford also includes:
Waiver of subrogation
Glass repair waiver of deductible
One deductible for two (only one deductible will apply when a single event causes damage to an auto covered by your auto policy and property damage covered by another policy from The Hartford)
The Hartford also offers most types of small business insurance you may need to operate, letting you easily manage all your policies in one place, with one carrier.
The Hartford Additional Features
The Hartford is one of the few major carriers that offers an online application and quote platform. Business owners still can work directly with an agent if they prefer, but online quoting typically simplifies the process and saves business owners time. However, while The Hartford lists commercial auto as a coverage option on its app, it will more than likely direct you to speak with an agent to finish the quote process.
Other online options from The Hartford include:
Automatic payments
Claim filing
Paperless communications
Certificates of insurance requests
The Hartford Financial Stability
The Hartford earns high rankings from all of the top credit rating agencies, indicating a low risk of defaulting on their ongoing policy and contract obligations. Small business owners who take out a policy with The Hartford can trust that covered claims will be paid.
What The Hartford Is Missing
The Hartford is an experienced commercial insurance carrier with a strong customer focus. And while the company offers excellent savings and resources for fleet owners, it hasn't been able to quote commercial auto insurance through its online platform. You'll most likely need to speak with a representative to get an accurate quote for coverage.
The Hartford Customer Reviews
Customer reviews for The Hartford show that many consumers are pleased with how quickly the company processes and settles claims. However, J.D. Power ranked The Hartford below average for customer satisfaction in its 2019 report for commercial insurance carriers.
Hiscox: Best Commercial Auto Insurer for Non-owned Autos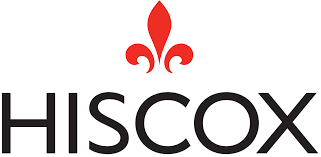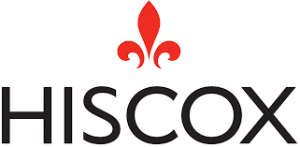 Hiscox excels in commercial insurance for sole proprietorships and micro-businesses that do not have business-owned cars but regularly borrow, hire, or lease vehicles. The company offers a non-owned auto liability endorsement that can be added to a small business owner's policy (BOP) and covers damage caused by you and your employees—whether they are full time or part time, permanent or temporary.
Hiscox Costs
Hiscox does not list any premium information for non-owned auto liability on its site. However, a BOP starts at $500 per year, and a non-owned auto endorsement typically adds another $25 to $100 to that. Additionally, Hiscox offers a 5% discount for business owners who buy multiple policies and up to another 5% off for home-based businesses.
Hiscox Policy Options
Hiscox specializes in liability insurance, especially for micro- and home-based businesses, with the flexibility to tailor products to cover exposures in numerous industries. Aside from basic policies such as general liability and property, Hiscox also offers coverage for cybersecurity, workers' compensation, and professional liability.
For other policies, Hiscox partners with CoverHound, a full-service insurance broker, to offer:
Commercial auto insurance
Directors and officers insurance
Hiscox Additional Features
Compared to other carriers, Hiscox boasts above-average online features. Along with offering fast, easy quotes online, the Hiscox customer portal allows policyholders to perform other tasks, such as:
Request loss runs, waivers of subrogation, and policy documents
Update business information
Obtain certificates of insurance
File claims
Additionally, Hiscox offers helpful business insurance frequently asked questions (FAQs) and partners with other companies to offer services that your business may find useful, such as business licensing and lending.
Hiscox Financial Stability
Hiscox has high ratings for its financial strength, receiving an Excellent rating from both A.M. Best and Standard & Poor's. While a rating from Moody's was not available, these two ratings indicate Hiscox is capable of paying covered claims and meeting additional requirements.
What Hiscox Is Missing
Micro-businesses and sole proprietorships can find hired and non-owned auto coverage they need with Hiscox. But if they need coverage for business-owned vehicles, the carrier outsources requests for commercial auto insurance. While it offers some policies through other means, the company is transparent about its partnership with CoverHound.
Hiscox Customer Reviews
Hiscox has an A+ rating with the Better Business Bureau, and customer reviews are generally positive. Users often note the carrier's quick service and easy-to-use application. Hiscox user reviews note that representatives are helpful but also comment that you may not be matched with an agent who knows your industry.
Farmers Insurance: Best Commercial Auto Insurer for Food Trucks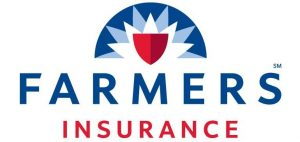 Farmers Insurance is a carrier that sells its insurance products through independently owned agencies located throughout the country. This carrier maintains high ratings from credit companies and has a wide appetite for both small business and personal insurance, but does better than its competitors with food truck operators, offering specialized protection packages.
Farmers Insurance Costs
Farmers does not post cost details on its site, so you will need to speak with an agent to get a commercial auto insurance quote. The company even phrases it in a telling manner on its website: "Request a quote" instead of the typical "Get a quote."
Farmers' discount page focuses on personal lines, so it's unclear what discounts might apply to commercial customers. The carrier also lists potential insurance discounts by state that may be applicable to businesses as well.
Farmers Insurance Policy Options
Commercial auto insurance is available from Farmers for many industries, but it also offers specialized coverage for food truck owners, including:
Mobile business interruption coverage: Reimburses you for income lost when a vehicle used as a mobile business is out of commission due to a covered loss.
Business property coverage: Covers items carried on your truck, equipment breakdowns, and money and securities.
Food spoilage and food-borne illness coverage: Purchasing the carrier's premier packages boosts available coverage limits.
Additionally, Farmers offers most types of business insurance, including property, general liability, crime, workers' comp, and umbrella, as well as life insurance and loss control services.
Farmers Insurance Additional Features
Farmers lets you start the application process online, but you'll be put in touch with a local agent to discuss your insurance options to receive a quote. Farmers agents have the ability to conditionally get policies in place for dozens of industries.
Some of the online tools for account management Farmers offers include:
Making payments
Reporting a claim
Viewing a claim's status
Roadside assistance
Document submission
Farmers also has an easy-to-use mobile app which you can use to file and manage a claim.
Farmers Insurance Financial Stability
Farmers Insurance maintains strong financial standings among the credit rating companies and is a subsidiary of international insurance giant Zurich Insurance Group. If you need to make a claim on your policy, you can feel confident Farmers will be able to pay it.
What Farmers Insurance Is Missing
Like many other major carriers that offer both personal and commercial lines, Farmers only offers quotes via local agents. Agencies are independently owned and work in the communities they serve, making it convenient for small business owners to get personalized service. However, business owners are often short on time and they may want the flexibility of online quoting and clearer price information.
Farmers Insurance Customer Reviews
Farmers reviews primarily focus on personal lines of insurance with most complaints stemming from what consumers feel are hidden fees. However, Farmers rates well for its claims processing.
GEICO: Best Commercial Auto Insurer for Ride-share Drivers


GEICO may be the best insurer for ride-share drivers and on-demand delivery drivers who want one auto insurance policy. The company has developed ride-share insurance that's a hybrid of personal and commercial auto and provides coverage through all phases of a ride-share, including when the driver is driving to pick up or waiting for a passenger.
GEICO Costs
GEICO doesn't offer clear pricing on its site—true of many carriers, but it does offer real quotes via its online application. You don't need to speak with an agent to get a realistic quote, though you do have that option. Additionally, GEICO offers discounts for buying multiple business policies, as well as maintaining a safe driving record.
GEICO Policy Options
GEICO is unique in that it offers commercial auto insurance for businesses as well as ride-share insurance for drivers. Ride-share insurance replaces your personal auto policy and covers both business and personal driving. GEICO does not offer a ride-share add-on or endorsement to personal auto policies.
GEICO's ride-share insurance can cover you if your drive for a ride-sharing or on-demand delivery company, such as:
Uber
Lyft
Amazon Flex
Grubhub
DoorDash
Instacart
Postmates
Uber Eats
GEICO's policy covers the driving you do for any ride-share company—you aren't limited to only one. Whether you're on the clock or not, GEICO's ride-share insurance covers your driving activities. Once you complete the online application, you can tweak your limits and coverage to best fit your needs.
GEICO offers the usual collection of business insurance policies, including:
General liability
Business owner's policy (BOP)
Professional liability
Workers' compensation
GEICO Additional Features
Along with its easy online application, GEICO offers a business insurance calculator. It isn't a true calculator that offers coverage estimates, but more of a quiz-type tool that recommends business insurance policies your company may need. From there, it directs you to get a quote or learn more information about those coverage types.
In additional to using GEICO's business insurance calculator, you can go online to:
Make payments
View your payment history
Check your installment schedules
Order ID cards
Request proof of insurance
Report and track a claim
Add a vehicle to your policy
Go paperless
GEICO also has a user-friendly mobile app to help manage your account on the go. And, whether you're a new or veteran ride-share driver, GEICO has a nifty free guide on what you need to know about ride-share services.
GEICO Financial Stability
GEICO is owned by juggernaut Berkshire Hathaway, which means it has the backing and financial stability to fully pay your business insurance claims. The carrier is highly rated across the board, with a stable outlook from credit rating agencies.
What GEICO Is Missing
GEICO is a major player in the auto insurance space—both personal and business lines. As such, it should be more forthcoming with cost information. Cost is dependent on many factors, such as driving history, vehicle types, and location. However, with its vast customer base, it could easily share ballpark information about what business owners might expect to pay for a policy.
GEICO Customer Reviews
Most GEICO customer online reviews pertain to personal lines, not business. Customers like GEICO for its easy ways to save on coverage and its responsive claims service. However, some negative reviews note GEICO adjusters mishandling their claims.
Nationwide: Best Commercial Auto Insurer for Contractors


Nationwide, a national, well-recognized carrier, specializes in both property and casualty insurance and offers a wide array of commercial insurance products. The carrier also boasts a high customer satisfaction rating. Contractors, in particular, can find comprehensive coverage they need from Nationwide, including customizable commercial auto and protection for equipment in transit to job sites.
Nationwide Costs
Nationwide does not have specific pricing available on its website; however, you can get a ballpark cost of what other businesses in your industry pay for certain types of coverage with its Coverage Advisor tool. Enter your industry, location, number of employees, property and equipment replacement cost, and number of business vehicles. The tool doesn't include every industry that Nationwide covers.
Nationwide also offers flexible payment options, and you may find discounts for buying multiple policies. For commercial auto, Nationwide also offers discounts for anti-theft devices, membership in certain organizations, and a safe driving history.
Nationwide Policy Options
Commercial auto insurance from Nationwide comes with the typical coverage for physical damage and liability. You can also add endorsements for extra coverage at an additional cost, including:
Roadside assistance
New vehicle replacement cost coverage
Hired and non-owned auto
Auto loan or lease coverage
Expanded towing
Rental reimbursement
Personal injury protection
If you do experience an accident, Nationwide prescreens repair shops and provides written guarantees for repairs for as long as you own the vehicle. Contractors are also wise to obtain inland marine insurance for mobile machinery and equipment while in transit.
In addition to commercial auto and inland marine, Nationwide offers all the most common types of business insurance, including general liability and commercial property (also available as a BOP). Additionally, Nationwide can customize your liability insurance to meet the specific needs of your business. Endorsements available from Nationwide include:
Product and completed operations liability
Hired and non-owned auto liability
Directors and officers liability
Employment-related practices liability
For extra coverage beyond basic policy limits, the carrier has umbrella insurance to protect against unusually high losses your online business may face.
Nationwide Additional Features
Nationwide makes it easy for small businesses to take care of their insurance needs and questions with online tools. Features offered online by Nationwide include:
Quoting
Local agent look-up
Claim filing
Bill payment
Additionally, Nationwide's Coverage Advisor tool helps build a profile for your business to review commercial insurance options and see what other businesses pay for their policies.
Nationwide Financial Stability
Nationwide is a financially stable choice for small business owners to obtain their commercial car insurance. A.M. Best rates Nationwide at A+, indicating the company has a superior ability to meet its insurance obligations.
What Nationwide Is Missing
Nationwide offers quality coverage, superior customer service, and educational resources, but it doesn't openly list policy prices. Additionally, its list of industries is limited. This doesn't mean your business won't be eligible for coverage, but you may need to reach out directly to the carrier to determine if the company writes policies for your industry.
Nationwide Customer Reviews
Nationwide also ranks first in J.D. Power's 2019 U.S. Small Commercial Insurance Study, proving the carrier has worked on improving its customer service by leaps and bounds. The company topped the list for the last two years after being near the bottom in 2017. Aside from that, online reviews for Nationwide are mostly limited to home and personal auto customers.
How We Evaluated Commercial Auto Insurance Companies
We selected the best commercial auto insurance companies by looking at the financial stability of carriers as well as the features of their commercial auto policies and services, such as costs, endorsement options, and claims process. Additionally, we evaluated customer reviews to determine which small business insurance companies generated positive feedback from their clientele.
Based on these considerations, we used the following criteria to evaluate commercial auto insurance companies:
Costs: Each carrier uses its own method for calculating premiums, and many don't list prices online, so we compared quotes when available while also looking for discounts. However, cheap commercial auto insurance doesn't always equal good coverage.
Policy options: Depending on the insurer, business owners might be able to customize their policy by bundling coverage or selecting endorsements.
Additional features: Insurers often set themselves apart by offering additional features and services, such as management resources and risk evaluations.
Customer reviews: Customer feedback was considered from several sources, including the Better Business Bureau and J.D. Power.
Financial stability: Financial stability is an essential factor when considering insurers because it shows they can pay claims when necessary, so we reviewed ratings from A.M. Best, Standard & Poor's, and Moody's.
What Commercial Auto Insurance Is
Commercial auto insurance is a policy that covers physical damage and liability concerns for commercial vehicles, including cars, trucks, and vans. Policies can pay for damage to the business-owned vehicle as well as damage you and your drivers cause others.
A few examples of the vehicles that require commercial auto insurance include:
Box trucks
Food trucks
Service utility trucks
Vans
Pickup trucks
Businesses that rely on trucks, such as delivery services or contractors, can usually work with a commercial auto insurance provider. However, insurance for semi-trucks includes specialized coverage options for that industry's unique risks.
Who Needs Commercial Auto Insurance?
Any business owner who uses vehicles for work should have commercial auto insurance coverage. This includes those who have business-owned vehicles and those who rent, hire, or borrow vehicles for work. It can even include business owners who use their personal vehicles for business purposes because those activities are typically excluded from personal auto insurance.
You might need commercial auto insurance if you:
Own a vehicle registered to your business
Drive your personal vehicle for business
Have employees who drive company vehicles
Deliver goods or property using a vehicle
Work as a ride-share driver
Transport equipment or property for business use
In most cases, your personal auto policy does not cover business-related driving. However, insurers often allow you to add an endorsement to your personal policy to include some business use of your vehicle. Some carriers might allow you to add a personal use endorsement to a commercial auto policy.
How to Reduce Commercial Auto Insurance Costs
Commercial auto insurance costs vary widely from business to business based on many factors, such as driving history, location, vehicle type, and distance traveled. Ask your insurer for discounts that may be available to you, such as bundling a commercial auto policy with your other business insurance. Additionally, you can lower your premiums by keeping a clean and safe driving record and ensure all your business vehicles are well-maintained.
Bottom Line
Small business owners are concerned with time and money, and while these are important factors when it comes to getting coverage for business-owned cars, you also want to work with a commercial auto insurance company that understands your specific risks and offers expertise in your industry.
With its excellent, customized coverage and expert coverage advice, Progressive Commercial is the best overall commercial auto insurance company. Fill out a simple application to get a commercial auto quote for your business.