Small business owners looking for commercial auto insurance should look for tailored coverage, opportunities for discounts, and responsive customer service. Using our proprietary rubric, we evaluated 17 commercial auto insurance carriers and looked specifically at financial stability, customer satisfaction, convenience, and the policies available. These are the five best providers of commercial auto insurance:
Best For

Quote Process

Accessibility

Discounts Available

Financial Rating

Overall provider for commercial auto insurance

Online quotes available

24/7 call center

✓

A+

(Superior)

Discounts

Online quotes available

24/7 call center

✓

A+

(Superior)

Fleet management

Through The Hartford or an agent

24/7 call center

✓

A+

(Superior)

Custom coverage

Through an agent

24/7 call center

✓

A++

(Superior)

Policies offered

Online

Monday to Friday, 8 a.m. to 8 p.m. Eastern time; Saturday, 9:30 a.m. to 1:30 p.m. ET; or online

✕

A

(Excellent)
Nationwide: Best Overall Provider for Commercial Auto Insurance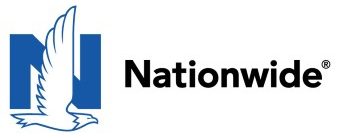 What We Like
In-house claims services
Independent agents
24/7 call center
What We Didn't Like
No mobile app for policy management
Higher-than-expected complaints with National Association of Insurance Commissioners (NAIC) for commercial auto
Telematics discounts unavailable in California, Delaware, Maine, New York, New Jersey, and Washington
Deciding Factors
Policies available: Policies for single vehicles, fleets, and agribusiness operations.
Financial strength: A+ (Superior) rating
Online quote: Available for commercial auto
Customer satisfaction: Third in J.D. Power Customer Satisfaction
Nationwide offers commercial auto insurance for a wide range of vehicles: passenger cars, cargo vans, semi-trucks, and agribusiness specialty vehicles. It's available 24/7 and offers discounts for safe driving for single vehicles and fleets. These, combined with its financial stability and nationwide availability, make it the best overall provider of commercial auto insurance.
Nationwide is one of the few providers that will quote commercial auto insurance online. Although, depending on the type and number of vehicles, you may have to speak with an agent to get a quote.
We were quoted $2,270 annually for a one-passenger vehicle. The policy carried collision and comprehensive coverage, both with a $500 deductible. Liability had a combined single limit of $500,000.
Nationwide has four policy packages: base, plus, gold and platinum. Every package includes two types of coverage that most providers only offer as an endorsement. Accidental airbag discharge and autos hired or rented by employees. Each one has a number of endorsements available, such as $5,000 in extra expenses for stolen vehicles and expanded coverage for towing.
---
Nationwide offers online account and claims management, and a 24/7 call center for claims.
Customer satisfaction is high. It is third in J.D. Power's U.S. Small Commercial Insurance Study and has lower-than-average complaints with the NAIC.
It offers a free telematics program, Vantage 360 Fleet®, to help create a safe driving environment. While it is designed for fleets, it is available for commercial auto policies with only one vehicle. Using it provides you with a 10% discount on your auto policy, and it works through a combination of a mobile app and a device attached to your car. It monitors speed, hard braking and acceleration, and phone usage. You can use the data to change driving habits and create a safer environment.
---
Nationwide has nearly 100 years of experience. It has a strong financial rating of A+ (Superior) from AM Best.
---
Progressive Commercial: Best for Discounts

What We Like
Unlimited radius for trucks in most states
Years of experience
Independent agents
What We Didn't Like
Pro View discount unavailable in Alaska, Hawaii, Montana, New Hampshire, and New York
Unavailable in Washington, D.C.
Deciding Factors
Claims services 24/7: Weekend accidents can be reported the same day
In-house claims: Claims handled directly by Progressive
Availability: Available in 50 states
Discounts: Available for businesses
Progressive offers many discounts to customers purchasing commercial auto insurance. These include:
CDL License discount: If you've maintained a CDL license for at least two years
Experience: If you've been in business for more than three years
Personal Vehicle Insurance: If you purchase commercial auto insurance from Progressive, you may be eligible for a discount on a personal policy from Progressive
These vehicle insurance discounts, and more, give you multiple ways to save making Progressive the best provider for discounts.
We received a commercial auto quote for $2,054 annually. It was eligible for a paid-in-full discount of 15%. The policy carried collision and comprehensive coverage with a $500 deductible and $300,000 combined single limit in liability. If paying in full isn't possible, there are multiple options for payment plans ranging from two to nine months.
Progressive offers seasonal adjustments to your policy including removing vehicles from the policy. If you're a landscaper who plows snow, you may have a few heavy-duty trucks you only need to be insured during the winter months, and with Progressive, that is possible.
In terms of cost, there are two other significant ways to save with Progressive. One is through Snapshot ProView®, and the other SmartHaul®, for truckers. Both programs use telematic devices to monitor driving habits. From the data, recommendations are made to increase driving safety. Customers using Snapshot save 5% automatically just by enrolling, with more savings possible, whereas users of SmartHaul can save anywhere from 3% to 12% off their premium.
---
Complaints filed against Progressive are lower than the national average. Progressive is available in all 50 states but not in Washington, D.C.
For most vehicles, including fleets, you can get an online quote and purchase the policy. Progressive allows you to manage the policy, file, and track a claim online.
It's open 24/7 and offers 24/7 roadside assistance to policyholders too.
---
With more than  1.9 million commercial vehicles insured, Progressive has established a strong financial position. It has a rating of A+ (Superior) from AM Best.
---
The Hartford: Best for Fleet Management

What We Like
Auto and fleet insurance
24/7 claims services
Risk engineering for safe driving
What We Didn't Like
No online quotes
Unclear what discounts are available for commercial auto customers
Deciding Factors
Independent agents: Available to help you with your policy
Online portal: Instant access to policy documents
Financial strength: Excellent financial rating
In-house claims: Claims are handled directly by The Hartford
The Hartford insures both small business autos and larger businesses with fleets. Its fleet management program—featuring telematic devices, risk managers, and risk engineering consultants—makes it the best choice for businesses looking for help managing the risk of their fleet.
Quoting for business insurance is unavailable online. To get a quote, you can contact a local independent agent or call The Hartford directly at (855) 860-9763.
For commercial auto, it offers endorsements to expand coverage, including
Loan/lease gap coverage
Vehicle wrap coverage
Employees as insured
Downtime loss and rental reimbursement coverage
The Hartford has a robust safety fleet management program to help you manage risk. FleetAhead uses telematic devices to gather data on driving habits. This data is then analyzed by The Hartford's risk engineering team, which provides coaching for safe driving improvements. While there is no specific information on discounts using this program, The Hartford does state that there are financial benefits:
Fuel consumption decreases between 7% to 10%
Accidents decreased by 31%
Resulting in a 74% reduction in accident-related costs
---
The Hartford has lower than average complaints with the NAIC. It is also ranked third by J.D. Power for independent agent satisfaction.
While you cannot get an online quote, it does offer online claim management and policy management, including proof of insurance.
For commercial auto, there are virtual appraisals, nurse reviewers for injury claims, a network of more than  1,500 shops nationwide, and more than 8,000 windshield repair shops.
---
Financial stability matters because you want to know if the provider can pay your claim. The Hartford has a strong rating of A+ (Superior) by AM Best.
---
Travelers: Best for Custom Coverage

What We Like
Customer service advocate hotline
Instant access to policy
24/7 claims services
What We Didn't Like
No online quotes
Limited discounts available
Deciding Factors
Coverage: Wide range of endorsements for auto policy
Appetite: Willing to insure higher-risk industries
Financial strength: Excellent financial rating
Vehicle type: Willing to insure a diverse amount of vehicles
Travelers offers commercial auto insurance for personal vehicles, trucks, and specialty vehicles. Through its Select Auto CoveragePlus, Travelers offers 13 endorsements, including:
Glass deductible waiver
Loan and lease gap coverage
Mechanical damage from airbag misfire
Because these are optional endorsements, Travelers makes it easy for you to customize your auto insurance, making it the best for custom coverage.
To get a quote, you will need to speak with an agent. On its website, you can locate an agent in your area using your ZIP code.
Travelers has two types of policy forms for commercial auto:
Standard offers the basic types of coverage and endorsements a business needs.
CoveragePlus has 13 endorsements to expand the coverage. If your business has a trailer, the trailer is insured for up to 3,000 pounds. Transportation expense (rental) is increased from $20 per day to $50 per day with a maximum of $1,500. One other feature of CoveragePlus is the insured's employees are added as named insured including if autos owned by the employee.
There aren't many discounts available. If you pay in full or are considered a "good payer," you may be eligible for a discount. There are multiline discounts available, but no details on what or how much they are.
---
While Travelers doesn't offer online quotes, you can manage your policy, pay your premium, and file a claim online. It also has a 24/7 line for claims and offers a 24/7 hotline for customer advocacy. So, if you encounter a problem, you can call Travelers and have an advocate on your side. This may be why Travelers has complaints that are lower than the national average for commercial auto.
---
Travelers is a global company with decades of financial stability. It has a rating of A++ (Superior) from AM Best.
---
CoverWallet: Best Overall for Policies Offered

What We Like
Instant certificate of insurance (COI)
Ease of use
Policy financing
What We Didn't Like
No mobile application to manage your account
Claims filing process
Deciding Factors
One-stop shop: For insurance from different providers
Dedicated agent: Available to help you manage your policy
Online quotes: Available quickly
Policies: A very wide range of policies is available through the provider.
CoverWallet is a one-stop shop for commercial insurance. When you visit CoverWallet, you're given the option for more than 30 different types of available policies. Most small businesses need more than just auto insurance, and if you need property, inland marine, workers comp, or general liability, you can get a quote for all of those along with your commercial auto.
CoverWallet works as an online marketplace to help match your business with a number of top-rated carriers. Answer questions about your business and, in just minutes, it'll either match you with top carriers and provide you with quotes that you can compare or request that you call to discuss your business needs further.
Unfortunately, we were unable to get a quote for commercial auto insurance online. However, even when it's unable to provide a quote, that isn't the end. You can call, and using the quote number you are given, you can then finish the process.
---
CoverWallet is available nationwide and insures all types of small businesses. If more than  30 policies are overwhelming, you can select "other" or "I don't know" and still proceed with a quote. It also offers a quick quiz to help you determine the best insurance for your business.
While CoverWallet doesn't offer any specific discounts, it offers financing options for the policy. You can purchase a policy through CoverWallet, which will pay the policy in full for you. Then, you work out a payment plan with CoverWallet. This gives you the convenience of having insurance for a year upfront while working to pay the cost of it over time.
---
CoverWallet works with multiple top-rated carriers. It is owned by Aon, which has a rating of A (Excellent) from AM Best.
---
Methodology
We determined the best commercial auto insurance companies using our in-house proprietary evaluation system. In evaluating insurance companies, we focused on the customer's needs. We paid particular interest to convenience, financial ratings (AM Best), customer service, types of policies offered, and the overall experience as a policyholder for a specific provider.
Frequently Asked Questions (FAQs)
Commercial auto insurance is one policy with multiple coverages. It has liability (covering property damage and injury to others), first-party coverages for your vehicle (collision and comprehensive), and injuries in your vehicle (medical payments). There are additional coverages, like uninsured motorists and loss of use/transportation expenses. From there, it depends on your business needs.
---
Commercial auto insurance costs anywhere from $600 to $2,400 for a single vehicle. Its premiums draw on a wide range of factors, including the type of vehicle, industry, and claims history.
---
Most states require insurance or a statement of financial responsibility. The insurance required is usually limited to liability (property damage and bodily injury), and the state often has a minimum limit requirement.
---
Bottom Line
The best commercial insurers offer a wide range of custom coverages for your business, are available when you need them, and find ways to offer you savings. We evaluated 17 different commercial auto insurance companies to find the five best providers. Visit Nationwide, our best overall provider, today to start the process of getting commercial auto insurance.