Nationwide Business Insurance Review 2023: Cost & Coverage
Nationwide Insurance is one of the largest and oldest insurance and financial services providers in the United States, founded in 1926. It offers personal auto, business, agricultural business (agribusiness), home, life, and pet insurance and insures more than 500,000 small businesses. You can start a quote online but will need to purchase the policy over the phone or work with a local agent to get insurance.
It does not write insurance in Louisiana, New Jersey, Massachusetts, Alaska, and Maryland. However, other providers that are part of Nationwide's family of companies, such as Scottsdale, do write policies in states that Nationwide doesn't directly handle.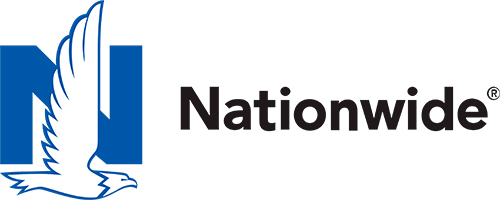 Pros
High marks for customer service
24/7 claims line
Wide range of coverages
Cons
Unclear process for obtaining a certificate of insurance (COI)
Quote process can be lengthy
Cannot purchase a policy online
Standout Features
Excellent loss control and risk management services
Tailored policy packages for different industries
Broad appetite including nonprofits, agribusiness, and commercial fleets
Specialty lines insurance for more uncommon or riskier businesses
Financial stability: Rating of A+ (Superior) from AM Best
When To Use
Your business has a fleet: Nationwide offers commercial auto and fleet insurance; in fact, it tops our list of the best commercial auto insurance companies. Its fleet insurance includes multiple services for risk management to promote safe driving.
You have a brick-and-mortar retail business: Nationwide has developed insurance programs for restaurants, retail, and office service industries with tailored coverage and high property limits and is one of our top-recommended property insurance providers.
You want one company to handle everything: As an insurance carrier, Nationwide is a one-stop shop for managing your policy, getting risk management services, and claims handling. In our evaluation, it is one of the leading small business providers, specifically for businesses in the service industry.
You want to compare quotes: Simply Business is an online broker that will generate multiple quotes from top providers in 10 minutes or less, letting you compare costs before buying the policy online. Read our review of Simply Business to see if the broker is a good fit for your business.
You need regular COIs and value convenience: Next's app and online interface give you control over creating and sharing instant, free, and unlimited COIs. To help you determine if it fits the bill, read our Next Insurance review for coverages, policyholder services, and user reviews among others.
Your business has filed some claims: Claims history can impact quotes and premiums, making it difficult to find coverage. We recommend checking out Tivly, as it works with more than 200 providers to help you get covered. It is a great provider for companies, even those needing security guard insurance.
Nationwide Insurance Alternatives
| | | |
| --- | --- | --- |
| Best for: Businesses looking to save money by comparing quotes | Best for: Small business owners having trouble finding coverage | Best for: Generating free, instant, and unlimited COIs |
| AM Best Financial Rating: A- to A+ (Excellent to Superior) | AM Best Financial Rating: A- to A+ (Excellent to Superior) | AM Best Financial Rating: A- (Excellent) |
| | | |
Nationwide Commercial Insurance Options
As a large, traditional carrier, Nationwide Insurance has the core policies a business needs while also having an appetite for conventional and less traditional small businesses. However, only some of its offerings have online quotes available—specifically a business owner's policy (BOP), commercial property, general liability, and commercial auto insurance. You can click on the headers below to learn more about each coverage.
Nationwide's general liability insurance provides coverage for property damage and bodily injury. Personal and advertising injury coverage is excluded in its basic policy but is available as an endorsement. Other endorsements include fire legal liability, product and completed operations, and liquor liability.
In evaluating the top-recommended providers for general liability insurance, we determined Nationwide as the best for agribusiness operations. One stand-out feature is its farm liability policy, which has built-in coverage for unfounded accusations of animal cruelty.
---
Nationwide is one of our leading commercial property insurance companies and regularly has high building limits available of up to $20 million. Coverage is on a named peril basis, so a fire at your building would be considered a covered event. Depending on the policy, it offers a valuation of either replacement cost or actual cash value.
---
Nationwide's basic BOP combines general liability and commercial property with business income and equipment breakdown coverages. Its BOP is designed for businesses with 100 or fewer employees and maximum annual revenue of $5 million. It has created custom BOPs for different industries too. For example, it has a BOP for auto services that automatically includes garage liability insurance.
---
Nationwide consistently ranks as one of our best workers' compensation insurance companies. It offers dedicated nurse lines, triage services, and state-specific claim kits to help your business respond to and handle a loss appropriately.
---
It has multiple types of coverage for cyber liability insurance, including data breaches, identity recovery protection, and cyber protection. Nationwide also makes loss control and cyber risk management resources available to its policyholders, both pre- and post-losses, to help the business prepare and respond.
---
Beyond the core policies above, Nationwide has a wide range of insurance available. Some more of its offerings are:
Professional liability
Director and officers' (D&O) liability
Management liability
Fire legal liability
Employment practices liability insurance (EPLI)
Crime insurance
Inland marine
Builder's risk
Commercial auto
This list is not exhaustive. For example, if you need a surety bond, you can purchase one from Nationwide. However, it is worth noting that it does not seem to carry special event insurance.
---
Nationwide Insurance Covered Industries
Through its excess and specialty insurance line, Nationwide can cover a lot of higher-risk industries and offer insurance for larger businesses and commercial fleet options.
The industries serviced by the provider are divided into different sectors:
Retail stores and services
Professional offices
Contractors
Auto service and repair
Wholesalers and distributors
Foodservice
Those sectors contain a large number of business types. Professional services include medical clinics, veterinarian businesses, and even nursing homes. Wholesalers and distributors can include breweries, and retail stores can run the range of traditional boutiques to pet shops.
Did you know? Nationwide is a leader in the agribusiness space. It offers insurance for small hobby farms to large commercial agribusiness operations spanning multiple states. While it may seem odd to draw attention to farm insurance in a business insurance article, according to the US Department of Agriculture (USDA), farms grossing $350,000 or less yearly account for 89% of all farms. This means there is numerous small farms that function like small businesses and should consider Nationwide for insurance.
Nationwide Business Insurance Quoting Process & Costs
Quoting Process
To purchase Nationwide commercial business insurance, you can get in touch with a Nationwide or independent agent or contact Nationwide directly by calling (844) 240-1194. You can also begin a quote online but options are limited to just core small business policies. The process can take 10 to 30 minutes online.
Once the quote is ready, you cannot purchase it online. The provider also does not offer same-day coverage. To finish the process and purchase the policy, you need to contact Nationwide directly.
Quotes We Received
In researching this article, we received several quotes for different industries to give you an idea of Nationwide business insurance costs.
| Industry | Estimated Annual Premium | Type of Coverage |
| --- | --- | --- |
| Ecommerce Business | $834 to $1,394 | BOP with $1 million per incident and $2 million aggregate general liability and $25,000 in business property |
| Beauty Salon | $503 to $916 | BOP with $1 million per incident and $2 million aggregate general liability and $25,000 in business property |
| Brewery | $612 to $1,000 | General liability with $2 million aggregate and liquor liability included |
| Office Business (CPA) | $675 to $1,100 | BOP with $1 million per incident and $2 million aggregate general liability and $25,000 in business property and $100,000 for the building structure |
As with other insurance providers, costs will vary depending on the industry, location, yearly revenue, number of employees, and claims history.
Nationwide Claims Process & Other Services
Nationwide offers claims reporting services that are available 24/7 over the phone or online. It has more than 500 in-house adjusters who handle approximately 100,000 claims annually. It also employs appraisers and partners with repair shops for commercial auto claims. Nationwide has commercial roadside assistance that you can request either by calling or via text messaging.
Conveniently, through your online account, you can track your claim and see updates to the investigation and coverage determinations. Also, Nationwide has an extensive loss control and risk management division with a dedicated webpage.
The provider employs nearly 130 experienced professionals for small businesses, including mechanical and construction engineers, industrial hygienists, thermographers, and drone pilots. For loss control, it focuses on four specific areas: vehicles, employees, property, and liability.
Nationwide Small Business Insurance Reviews
In our research for this Nationwide business insurance review, we reviewed multiple third-party websites and policyholder feedback. In summary, Nationwide has low complaints and positive reviews from customers on its commercial side.
Complaints With the Department of Insurance
Insurance is not federally regulated but is overseen separately by each state's department of insurance run by an insurance commissioner. The commissioner usually belongs to the National Association of Insurance Commissioners (NAIC). This organization monitors and tracks complaints filed at the state level against the provider.
Nationwide has lower-than-expected complaints with the NAIC for a company of its size. In 2022 (the most recent data), Nationwide has five total complaints filed for its commercial lines of business. It should be noted its personal lines have a much higher level of complaints.
Third-party Reviews
J.D. Power, which uses extensive surveys of customers, awards different companies based on customer service. Using a 1,000-point scale, Nationwide scored 854 in 2022. That score earned it third place among customers for small commercial business insurance.
ConsumerAffairs1 has around 30 reviews for Nationwide small business insurance, with a total score of 3.9 out of 5 stars. Most of the one-star reviews focus on either policy cancellation or coverage denial in a claim.
Other reviews online do not differentiate between lines of business: personal auto, homeowner, pet, or business insurance.
Frequently Asked Questions (FAQs)
Yes, Nationwide offers small business insurance. Its policies range from traditional core policies like general liability insurance to fiduciary liability insurance.
---
Yes. Nationwide offers personal auto and homeowners' insurance. Availability depends on the state.
---
Nationwide general liability insurance covers property damage and bodily injury claims made by third parties against your business. There are many endorsements, such as liquor liability, to make the liability policy fit your business needs.
---
You can get business insurance quotes through an agent or via Nationwide directly. Quotes are available for some types of insurance online, or you can call (844) 240-1194. You cannot buy a commercial policy online.
---
Claims can be filed online through your account or by calling (800) 421-3535. The call center for claims is open 24/7.
---
Yes. Nationwide sells pet insurance with premiums starting at $25 monthly. According to its website, it insures more than 1 million pets.
---
Yes. Through its financial side, Nationwide has 401(k) and retirement plans for businesses. It also sells group insurance plans and more key person insurance and benefits.
---
---
Nationwide's rating by AM Best, a credit rating agency for insurance companies, is A+ (Superior).
---
Bottom Line
Selling insurance for nearly 100 years, Nationwide has established itself as a quality provider for nearly every type of insurance imaginable. This includes farms, ranches, and agribusiness. If you are a small business, whether a solopreneur or with several dozen employees, Nationwide sells every type of policy you would need, offers 24/7 services, and handles claims and loss control in-house. To begin a free quote, head to its website or call (844) 240-1194.
---
User review reference:
1ConsumerAffairs