Keeping employees engaged is vital for an organization's productivity and success. Actively engaged employees are committed to the company's goals and are motivated to make contributions. They bring a pleasant air of enthusiasm that boosts the team's morale. Want to keep your employees engaged? Here are 15 insightful employee engagement statistics that you should know.
1. What percent of the U.S. workforce is not engaged with their job?
51% of the country's workforce is not engaged. (Source: Access Perks 2017)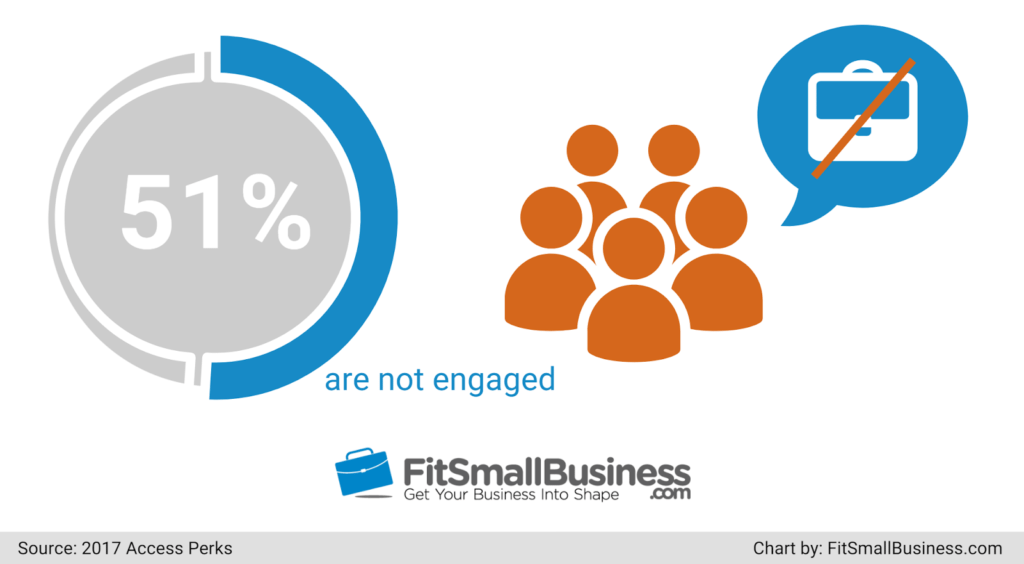 2. How much money do actively disengaged employees cost the country?
Actively disengaged employees are costing the U.S. $450 – $550 billion annually in lost productivity. (Source: HR Dive 2017)
3. What is the difference in performance between companies with engaged employees and companies with low employee engagement?
Organizations with engaged employees outperform those with low employee engagement by a whopping 202%. (Source: Business2Community 2016)
4. What percent of engaged employees are looking for opportunities? What about for disengaged and actively disengaged employees?
37% of engaged employees are hunting for jobs or looking for opportunities. 56% of disengaged and 73% of actively disengaged employees are looking for new jobs. (Source: Gallup 2017)
5. What percent of businesses think of engagement as a top challenge?
36% of businesses see engagement as their number one challenge ahead of employee retention/turnover, recruitment, succession planning, culture management and performance management. (Source: GloboForce 2016)
6. Which state has the highest percentage of engaged employees?
37% of Alabama's workforce is classified as engaged which is the highest percentage of any state surveyed. (Source: AL 2017)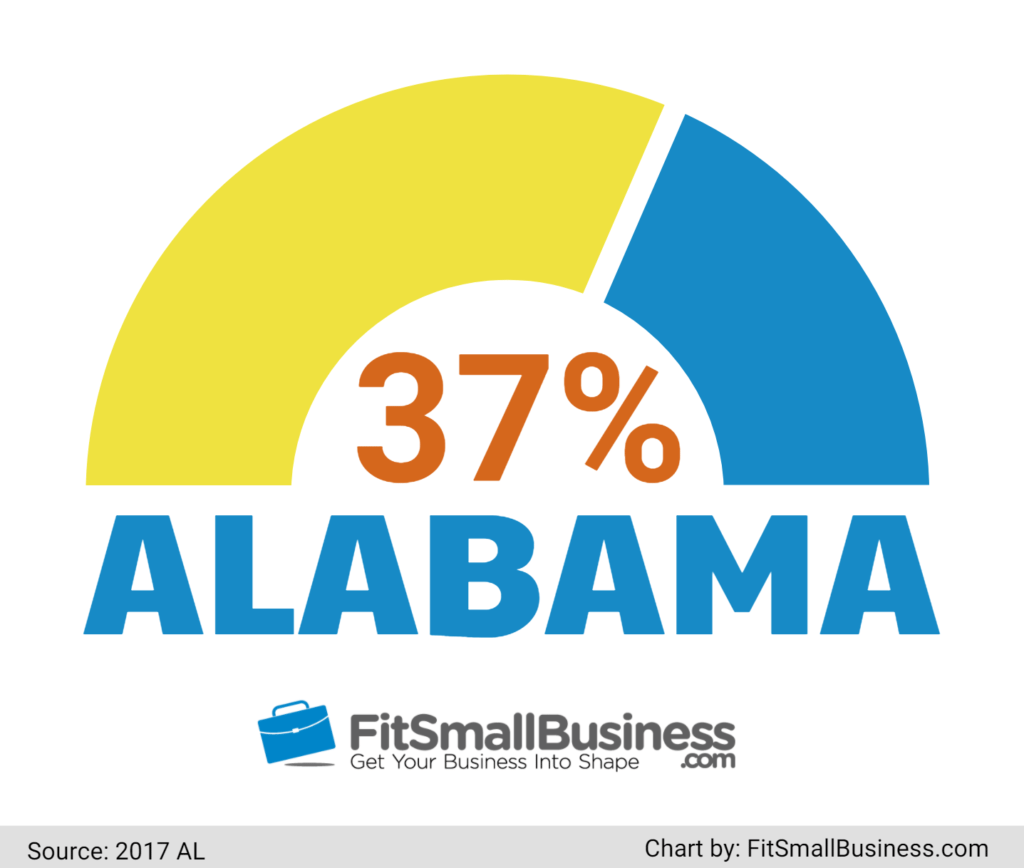 7. What percent of employees are engaged with their job if their duties are aligned with the company's values and mission?
Eight out of 10 employees felt more engaged when their work was consistent with the core values and mission of their organization. (Source: IBM 2017)
8. What are the three drivers of employee engagement and how do they affect employee engagement?
The key drivers of employee engagement are:
Relationship with direct manager: 8 out of 10 employees dissatisfied with the direct manager were disengaged.
Belief in senior leadership: 7 out of 10 employees who were not confident in the abilities of senior leadership were not fully engaged.
Pride for working for the company: Roughly 5 out of 10 employees who take pride for their organization's contributions to society were engaged. (Source: Dale Carnegie 2017)
9. What percent of senior managers have passion for their jobs?
Only 20% of senior managers are passionate about their work. (Source: Office Vibe 2016)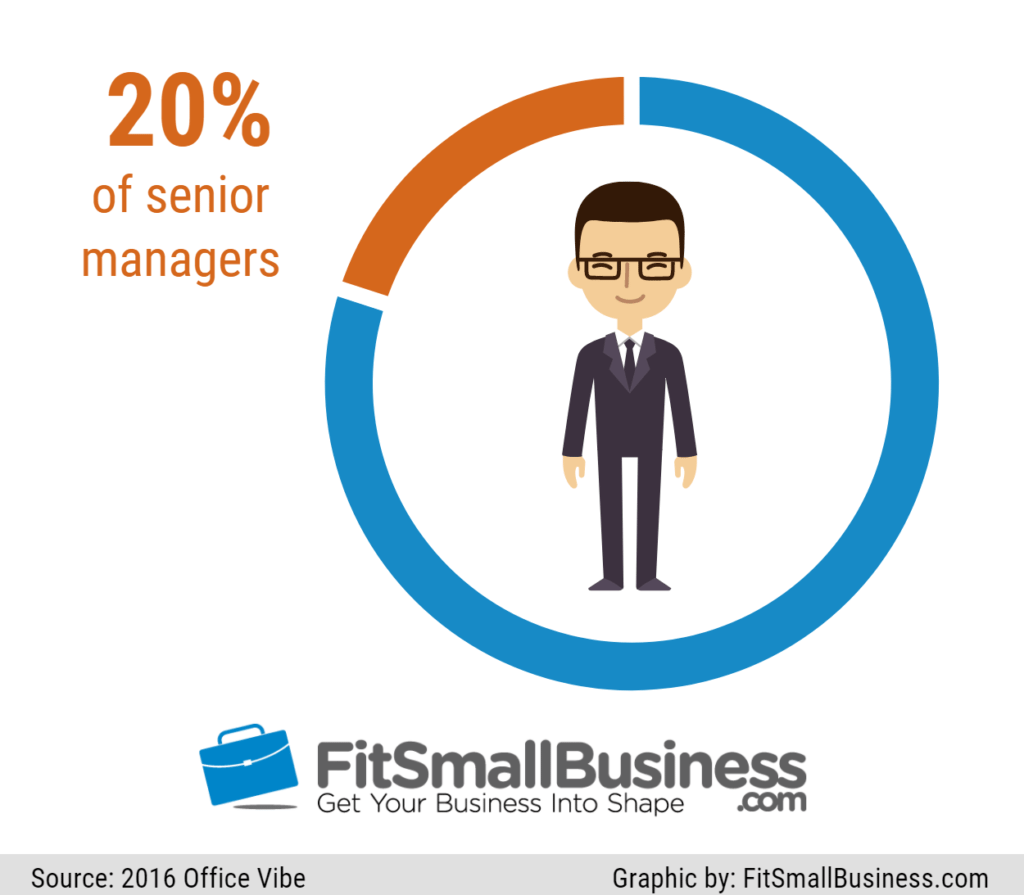 10. If a company puts more money in employee engagement, will they see a return on investment?
Most likely, as increasing the employee engagement budget by 10% can increase profits by $2,400 per employee annually. (Source: Inc 2016)
11. Will companies see improved engagement if employees were allowed to work from home?
Yes, as employees who work remotely 60 – 80 percent of the time are 11% more engaged than their counterparts who never work from home. (Source: Quartz 2017)
12. Should managers consciously take time to recognize employee efforts?
Yes, roughly 7 out of 10 employees claim they would work harder if they feel their efforts were recognized. (Source: LinkedIn 2016)
13. What percent of businesses are looking to improve employee engagement this year?
88% of businesses plan to improve employee engagement in 2017. (Source: Virgin Pulse 2017)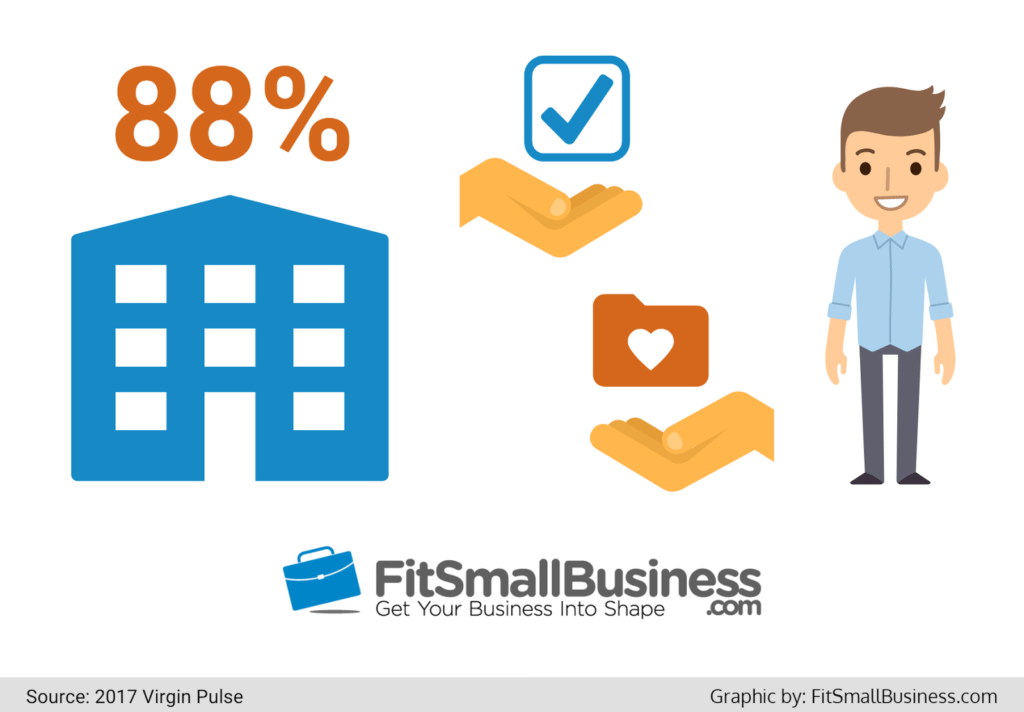 14. How often do highly engaged employees receive feedback?
43% of highly engaged employees are given feedback at least once a week. (Source: ClearCompany 2016). For thorough feedback, consider a 360 degree review process.
15. What percent of employees see empowerment as key to their engagement?
70% of employees surveyed prioritized being empowered to take action on the job when an issue or opportunity presents itself as a vital component of their engagement. (Source: SHRM 2016)
Bottom Line
These employee engagement statistics should help you understand how to keep your team productive and motivated. It may also inspire you to do more employee appreciation and recognition or invest in HR tools. What are your thoughts on these figures and how to improve engagement in your organization? Let us know in the comments section.