5 Best Meeting Management Software for 2023
Meetings are a vital part of an organization; they foster collaboration, improve communication, align goals, and help facilitate decision-making. The best meeting management software should have features that help companies streamline the whole meeting process from start to finish, such as scheduling, document sharing, and note-taking.
We evaluated 11 different providers and narrowed it down to the five best meeting management/meeting agenda software.
None of these providers are automatically HIPAA-compliant. If this is important for you, telemedicine software doxy.me offers features and security measures that ensure the confidentiality and privacy of sensitive patient health information during virtual meetings. It also offers a Business Associate Agreement (BAA) to its customers, thus establishing the responsibilities and obligations of doxy.me as a HIPAA-compliant service provider.
Best Meeting Management Software Compared
All the meeting management software on our list have automatic scheduling, recording capability, attendance tracking, and chat. Below are some of the standout features of each provider:
Free Trial / Free Version

Paid Plan Starts at

Whiteboard

Collaborative Annotations

Live Polling

Free Version

$2/user /month

✓

✓

✓

Free Version

$6/user /month

Third-party integration

✕

✓

Free Version

$2/host /month with 10 users

✓

✓*

✓

Free Version

$14.99/user /month

✓

✓

✓

Free Version

$14.50/license /month

✓

✓*

✓**
*Zoho Meeting and Webex have tools within their platforms that can be integrated in the meeting tool and enable the collaborative annotation feature.
**Unlike the other tools on this list, Webex uses a third-party integration to have real-time polls during meetings.
Microsoft Teams: Best Overall Meeting Management Software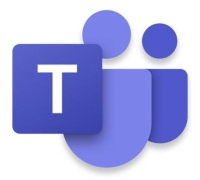 Pros
Integrates with other Microsoft products
Scalable platform
Easy document management
File storage and sharing within the platform
Cons
Relies heavily on the internet
Can be complex for new users
Generates too many notifications
Pricing Summary
Free: Access to unlimited meetings up to 30 hours, up to 100 participants per meeting, live captions in meetings, file sharing
Essentials ($2/user/month): Access to everything in Free + 300 participants per meeting, phone and web support, 10GB cloud storage per user
Business Basic ($3/user/month): Access to everything in Essentials + team meeting recording, live caption over 30 languages, business class email
Business Standard ($10/user/month): Access to everything in Business Basic + webinar hosting, attendee registration, and reporting tools
Microsoft Teams has features that go beyond meeting management and help with employee management. This includes assigning roles to team members, creating tasks, setting due dates, and tracking progress. You can also create Gantt charts, track time, and create a budget on the platform. Because of these features, we picked Microsoft Teams as our best overall.
However, with all its features and functionality, Teams can be a bit overwhelming for first-time users and those that aren't tech-savvy. Navigating through its wide range of features and settings may require some learning and training. If you want a more straightforward meeting management tool, Google Meet or Zoom is a good alternative.
In our evaluation, Teams got an overall rating of 4.94 out of 5. It got perfect scores in all criteria except in its security features, as it does not automatically have HIPAA and GDPR compliance functionality. You will need to take some extra steps to make it compliant. The same goes for all the other meeting management software in this guide.
Microsoft Teams Standout Features
Multilingual live captions: This is one of Teams' standout features not found in the other software on this list. The multilingual captions bridge language barriers and enhance inclusivity. Some of the languages included are Afrikaans, Thai, Russian, Arabic, and Dutch.
Microsoft Whiteboard: Although all the tools on this list have whiteboarding features, Teams has more capabilities. It can convert handwriting to text and make your drawings neat. It can then be exported in different formats.
Collaborative annotations: This feature allows participants to draw, write, annotate, and more on the presenter's screen during live meetings. Participants can then see any changes or updates done on their screens. Only Zoom and Teams have an in-app annotation feature.
Together mode: This is similar to Zoom's tile view and Google Meet's grid view feature. The difference, however, is that in Team's Together Mode, participants are placed in a virtual environment like a coffee shop using AI. It makes the participants feel like they are together in the same room.
Google Meet: Best for Organizations Using Google Workplace

Pros
Wide range of integration
Industry standard security features
Dial-in numbers
Easy to use
Cons
Some features are not available on the mobile version
Costs more than its competitors
Pricing Summary
Free Version: Access to high-quality video and audio, recording
Business Starter ($6/user/month): Access to phishing protection, 30GB pooled storage/user, whiteboard
Business Standard ($12/user/month): Access to everything in Starter + 150 participants, 2TB pooled storage/user
Business Plus ($18/user/month): Access to everything + 5TB pooled storage/user, 500 participants, attendance tracking
Enterprise (custom pricing): Access to everything + enhanced security features and premium support
Google Meet, integrated with G Suite, offers a clean and intuitive interface with reliable video and audio quality, suitable for individuals and businesses looking for a straightforward solution. With Google Meet, users can effortlessly schedule and join meetings directly from their Google Calendar, making it convenient and efficient.
The platform's integration with other Google Workspace tools, such as Drive and Docs, allows for easy content sharing and collaborative editing during meetings. The advanced security measures provided by Google, including encryption and meeting controls, ensure the privacy and confidentiality of meetings. Besides that, its premium version offers additional features, such as breakout rooms, extended meeting duration, and live captions.
In our evaluation, Google Meet got a 4.83 rating out of 5. It lost some points in pricing and security. For one, its paid plan is pricier than that of Microsoft Teams. It also misses some features, like task management and to-do lists, that Teams has. Lastly, Teams can accommodate more participants.
Google Meet Standout Features
Meeting invitation verification: Upon receiving a meeting invitation, users have the option to ensure its authenticity by simply clicking on the "Verify" button. In doing so, they will be directed to a dedicated webpage where they can verify and confirm that the meeting invitation indeed originates from the intended individual or organization.
Supports 100 file types: Unlike the other meeting management tools on this list, only Google Meet has the capability to support a wide range of file types, including PDF, HTML, TXT, OpenOffice XML, and WAP.
Breakout rooms: While Microsoft Teams and Zoom also have this feature, Google Meet allows you to create 100 breakout rooms—compare this to Zoom and Teams, which only allow 50. Moreover, Meet can have up to 100 participants in each breakout room.
Zoho Meeting: Best for Lead Generation

Pros
Integrates with other Zoho products
Advance analytics features
Helpful with lead generation
Cons
Can be unstable for very large meetings
Not as popular as the other meeting management software
Limited third-party integrations
Pricing
Free: Access to unlimited meetings and webinars, up to 100 attendees, 60 minutes meeting duration, chats, and notes
Standard* (starts at $2/host/month, up to 10 participants): Access to everything in Free + can accommodate up to 2 hosts, 24-hour meeting duration, user management
Professional* (starts at $3/host/month, up to 10 participants): Access to everything in Standard + custom domain, advanced analytics, multiple hosts, and embeddable meeting widget
*The pricing for Standard and Professional plans is based on the number of participants you can host per meeting.
Zoho Meeting is our best meeting management software for lead generation because it has features that help users gather and qualify leads. Among all the other software we evaluated, only Zoho Survey and Webex have lead gen capabilities. However, Webex is only limited to capturing leads, while Zoho helps you qualify them through lead capture forms and attendance tracking. This enables businesses to capture essential contact information and monitor attendee engagement.
With features like screen sharing, polls, and Q&A sessions, businesses can deliver compelling presentations and engage attendees, maximizing the chances of lead conversion. Its integration with Zoho CRM facilitates the seamless transfer of lead data, ensuring a streamlined lead management process.
Zoho Meeting got a 4.81 overall rating out of 5. It got a perfect score in terms of pricing, meeting features, reporting and analytics, ease of use, and popularity. It got a 3.75 rating out of 5 in integrations because it has limited integration capabilities with third-party software. Nevertheless, its integration with other tools in the Zoho CRM makes it a good meeting management tool.
Zoho Meeting Standout Features
Picture-in-picture mode: This feature allows you to stay connected with your meetings in a floating window while you browse different tabs. Unlike the other software on this list, only Zoho Meeting has this capability on both browsers and Android devices.
Departments: It allows you to group your participants based on the team or department they belong to. After you created a department, you can just add team members, schedule meetings, and send invitations by department. This feature makes both meeting and employee management easier.
Advance analytics: This helps you to track the performance of your meetings and webinars, allowing you to identify areas of improvement. At the same time, you can use it to show the value of your meetings to stakeholders.
Zoom: Best for Large-scale Meetings

Pros
Supports up to 1,000 participants in a single meeting
Easy to use
Available on a variety of devices
Cons
Free version has limited meeting duration
Not all features are available in the free version
Some security concerns have been raised
Dependence on the host account
Pricing Summary
Free: Access to 100 participants/meeting, 3 editable whiteboards, and automated captions
Pro ($14.99/user/month): Everything in Free + 5GB of storage and free premium apps for 1 year
Business ($19.99/user/month): Everything in Pro + 300 participants/meeting, SSO, and company branding
Business Plus (custom pricing): Everything in Business + 10GB of cloud storage for recording and Zoom phone
Enterprise (custom pricing): Everything in Business Plus + 1,000 participants/ meeting, automated and translated captions
Of all the software we evaluated on this list, only Zoom has the capability to handle up to 1,000 participants in a single meeting. Thus, it is our best meeting management tool for large-scale meetings. It also provides features like breakout rooms, which enable organizers to divide participants into smaller groups for focused discussions or activities.
Like Microsoft Teams, Zoom has a built-in collaborative annotation feature that allows participants to write or draw something on the presenter's screen. While Teams has more annotation tools, Zoom's is simpler to use because it's more straightforward.
In our evaluation, Zoom also got a 4.71 overall rating out of 5. It also fell short in the security and pricing criteria. Of all the meeting management tools we evaluated, Zoom is the most expensive. Thus, while it has exceptional features, it is not ideal for businesses with a tight budget.
Zoom Standout Features
Webinar hosting: Zoom provides built-in webinar hosting functionality, enabling organizations to host large-scale webinars with panelists, attendees, and interactive features, such as Q&A, polling, and registration management. This feature caters specifically to businesses and professionals who frequently conduct webinars and virtual events.
Simultaneous screen sharing: Multiple participants can share their screens simultaneously. This feature is essential for large meetings, as it enables presenters, speakers, or participants to showcase their content, collaborate on documents, or deliver presentations effectively.
Spotlight and spotlight video: This feature allows hosts to highlight a particular participant's video to ensure their feed is prominently displayed for all participants. This is useful for keynote speakers, presenters, or individuals who need to be the center of attention in large meetings.
Webex: Best for Collaboration Outside Scheduled Meetings

Pros
AI-powered virtual assistant
Live streaming capability
Call routing
Meeting Transcriptions
Cons
Limited customization options
Can be resource intensive
Video and audio glitches
Can be expensive
Pricing Summary
Free: Access to interactive whiteboard, up to 100 participants/meeting, meeting recording
Enterprise (custom pricing): Access to everything on the free plan + unlimited cloud storage, simultaneous interpretations, overlapping meetings
We picked Webex as the best meeting management software for collaboration outside scheduled meetings because it allows team members to be connected with each other even after the meeting. It's the only tool on this list that has call routing and call forwarding capabilities that allow users to route their calls to another number when they are unavailable online. Two other features that are unique to this platform are Webex training, which can be used to create and deliver online training, and its capability to join Webex meetings directly from Salesforce.
Like Zoho Meeting, Teams, and Zoom, Webex has a collaborative annotation feature that allows participants to access the presenter's screen. Unlike Zoom and Meet, however, this is not an in-app feature but an integration.
In our evaluation, Webex got an overall rating of 4.51 out of 5. It got perfect scores in its meeting features, as well as in ease of use, integration, and reporting and analytics. Webex took a hit in terms of its pricing because, like Zoom, it costs more than the other software on this list. You also need to talk to sales to get a quote on some of its price plans.
Webex Standout Features
Webex Assistant: This AI-powered assistant automatically takes down notes for you and highlights important information during the meeting. It can also create action items and assign them to the appropriate people. It ensures that you don't forget anything important that was discussed during the meeting.
Simultaneous interpretations: With this feature, you can create language audio channels and assign interpreters. They can join the meeting using the same login credentials given to participants. They listen to the meeting and provide real-time translations to attendees who speak another language.
Live streaming capabilities: This feature allows you to broadcast your meetings, webinars, or events on popular platforms like YouTube and Facebook Live. This allows you to share your content with a much wider audience.
Lead generation features: Webex can be used as a lead generation tool. It allows you to collect the contact information of your attendees. You can also get polls and surveys during meetings, which are a great way to get feedback from your attendees.
How We Evaluated
To find the best meeting management software, we looked at the basics first: the pricing, ease of use, and meeting features that make it easy for users to schedule meetings, send invites, and manage the meetings. We chose software that has a free version, can support multiple participants, have recording capabilities, and more. We also checked their security and privacy features.
Click through the tabs below to see our full evaluation criteria for the best meeting management software:
20%
Reporting and Analytics
20% of Overall Score
We favored those that are price-friendly for small to medium-sized businesses. Those that offer a free version got extra points, as well as those with transparent pricing. Webex is the only software on this list that did not get a perfect score in this criterion because you need to talk to sales to get the pricing.
20% of Overall Score
This criterion enables users to check whether their meetings meet their goals and intended purposes. We chose tools that help users track and manage attendance, identify areas for improvement, and download reports.
20% of Overall Score
Since it is a meeting management tool, this criterion includes breakout rooms, participant management, chat and messaging features, and virtual backgrounds. All the software included on this list got a perfect score.
10% of Overall Score
For this criterion, security features and compliance with the existing security and privacy legislations are important. All the providers scored well, but some points were deducted because users need to take an extra step to ensure that they comply with the HIPAA and GDPR guidelines.
5% of Overall Score
This criterion includes the star rating and the number of reviews each software received on popular third-party review sites. All of the software we evaluated got perfect scores since they are not only the most popular but are also the highest-rated tools.
10% of Overall Score
Those that integrate well with popular calendar applications, as well as third-party HRIS software, got a high score.
15% of Overall Score
A meeting management software should help users streamline the meeting process from scheduling to meeting management. Those that have these features scored high.
*Percentages of overall score
Bottom Line
All the meeting management software on our list have received similar scores. Although some providers received a lower score in some areas, the difference is not that significant. Each of the tools on this list has its strengths and weaknesses.
You should choose the tool that fits your needs the most. If you want a meeting management software that helps you with managing tasks, Microsoft Teams is a good choice. If you are already using Google Workplace, choosing Google Meet makes sense. On the other hand, if you are handling large-scale meetings, Zoom wins it, hands down. If you are using meetings to generate leads, Zoho Meeting can help you get the job done. Lastly, if you want to have your meetings transcripted every single time, Webex is a wonderful meeting management tool.