Microsoft Teams Review: Is It Right for Your Business?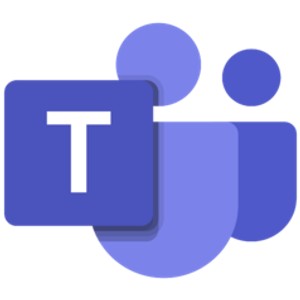 Microsoft Teams Overview
PROS

CONS

Dedicated workspace with integrated video conferencing software
No monthly payment plans; plans are paid in full annually
Robust free plan
Fewer integrations for non-Microsoft tools, unlike Zoom
34 language options for live captions
Complex navigation features
Cheap entry-level price starting at $4/user/month, billed annually
Screen sharing only supports Google Chrome and Microsoft Edge users
Meet with up to 100 participants on the free plan
What We Recommend Microsoft Teams For
Microsoft Teams is an excellent solution for businesses looking for an affordable virtual workspace with robust collaboration features and a high participant limit for video meetings.
It is built for remote and hybrid work, allowing teams to stay connected regardless of geographical distance. Teams is also a great fit for existing users of the Office 365 suite because of its seamless integrations with Microsoft productivity apps.
When to Use Microsoft Teams
When Microsoft Teams Might Not Be a Good Fit
Microsoft Teams Pricing
Microsoft Teams offers four pricing plans for its business users, starting at $4 per user every month, billed annually. All plans require an annual commitment with no option for monthly subscriptions. The entry-level plan is free but doesn't include essential features, such as meeting recordings, admin tools, and integrations. A one-month free trial is only available for Microsoft 365 Business plans.
Those already part of Microsoft's ecosystem of apps may find Microsoft Teams a cost-saving solution. The platform comes packaged with Microsoft 365 Business at no extra charge and includes 24/7 customer support, integrations with Microsoft Office products, and a large cloud storage capacity.
Microsoft Teams Plans

Microsoft Teams Free

Microsoft Teams Essentials

Microsoft 365 Business Basic

Microsoft 365 Business Standard

Best For

Solopreneurs looking for a no-frills virtual workspace

Small businesses in need of an affordable meeting solution

Teams that rely heavily on Microsoft productivity apps

Companies with existing subscriptions with Microsoft 365 that frequently host webinars

Annual Pricing*

($/User/Month)

Free

$4

$6

$12.50

Participant Limit

100

300

300

300

Group Meeting Length

60 minutes

30 hours

30 hours

30 hours

Meeting Recordings & Transcripts

✕

✕

✓

✓

Breakout Rooms

✕

✕

✓

✓

File Attachments in Chat

2GB per user

2GB per user

1TB per user

1TB per user

File Storage

5GB across all teams

10GB

1 TB per organization plus 10GB per license

1 TB per organization plus 10GB per license

Webinar Tools

✕

✕

✕

✓

Third-party Integrations

✕

✕

✓

✓
*Microsoft Teams pricing is based on an annual subscription; monthly plans aren't available
For businesses with advanced security needs, consider upgrading to the Microsoft 365 Business Premium, which costs $22 for each user, every month, billed annually. It includes everything in Microsoft 365 Business Standard, as well as a comprehensive set of security capabilities, such as cyberthreat protection and access and data control.
Microsoft Teams Features
Microsoft Teams is an online team workspace that lets you chat, meet with co-workers, and share files. It includes a host of collaboration tools, allowing your team to stay connected, informed, and organized, all in one place. Teams and channels are focus spaces where people gather to work on the same project or topic. The platform also offers an online meeting solution for holding web meetings, audio conferences, webinars, and large-scale events.
General Features
Microsoft Teams offers an all-in-one communication and collaboration platform for remote and hybrid work. Conversations among co-workers occur in team channels, under the chat tab, or in a video meeting. The platform integrates well with various Office 365 products, such as Word, Excel, PowerPoint, and Outlook. It also offers email hosting and high cloud storage limits, which turns Microsoft Teams into a unified communications (UC) solution.
Microsoft Teams works across the web, desktop, and mobile devices. Since its platform is compartmentalized, users will find its interface difficult to navigate. You need to spend time setting it up and onboarding team members. When it comes to security, this provider offers solid security and support measures, such as data encryption, single sign-on (SSO), multifactor authentication, an extensive knowledge base, and a community forum.
Video Conferencing
Microsoft Teams has a video conference app that lets users hold interactive meetings for up to 1,000 participants. It provides basic video conferencing tools, such as in-meeting chat, recording, hand raising, custom backgrounds, and participant lists. For added clarity, event organizers can turn on live captions and subtitles and select languages from a list of over 34.
Speaker coach is an artificial intelligence (AI)-powered tool designed to empower presenters to be confident when speaking in meetings. It provides feedback on your pace, pitch, grammar, and use of sensitive phrases. A summary report is provided after the meeting containing feedback highlights.
---
Screen Sharing
Microsoft Teams goes beyond the usual screen sharing capability by adding interactivity into shared presentations. For example, attendees interact with your content by browsing your slides and videos at their own pace. If you're a presenter, turn on the cameo feature to insert your live video feed directly on your slide, so your face is seen inside your presentation.
Here are other things you can do using with Microsoft Team's screen sharing:
Share or turn off your device's sounds
Present your slides as a co-presenter
Collaborate in real time on a digital whiteboard
Use a laser pointer or draw on slides
Allow attendees to add text and sticky notes on shared content
Users have the option to show their desktop, an active application, presentation, or whiteboard in a meeting. They can also share their screen when chatting with another user in Teams. However, this feature is only available if you're using Google Chrome or the latest version of Microsoft Edge.
---
Instant Messaging
In Microsoft Teams, there are different ways to start conversations, whether one-on-one, in small groups, or teams. Microsoft Teams channels are group chat rooms where you hold meetings, discuss a team topic, or work on files together. It has two main types: standard channels are accessible to all users within a workspace, while private channels are for confidential conversations. Each channel includes tabs that link to shared files, apps, and services.
Here are key features of using instant messaging in Microsoft Teams:
Deliver messages using links, bullet points, and quotes
Enable in-line message translation
Record and reply with a video clip
Share emojis, GIFs, and stickers
Turn on priority notifications
Use @mentions to get a team member's attention
Aside from team conversations, team members can create announcements, with options for a headline, color scheme, and image. This allows your message to stand out and cut through the noise. For personal productivity, use the chat with the self feature for storing important notes, media, and files.
---
Collaboration Tools
Microsoft Teams keeps users focused and organized by providing quick access to apps and documents in one convenient place. Creating a team within the platform enables users to store and share files easily with SharePoint integration. If you want to work on a file with your team, real-time co-authoring allows multiple people to work on the same file simultaneously.
When you need to collaborate with team members outside your organization, Teams Connect allows you to invite external users into a chat. Shared channels create collaboration spaces where you can have conversations, meet, and co-author files without switching apps. Loop components provide all the necessary tools to ideate and make decisions together using collaborative tables, a task list, or mini breakout rooms.
---
Webinar Platform
Deliver engaging webinars, events, or presentations with the Microsoft Teams webinar platform. It supports large-scale events for up to 1,000 attendees. Schedule your webinar, register attendees, and run interactive presentations with its full suite of webinar tools. Plus, webinars integrate with PowerPoint live to manage attendees, content, and speaker notes in a single view.
For a more immersive experience, use the presenter mode to combine backgrounds, content, and speakers. Lobby controls allow you to manage access and disable attendee audio, chat, and video. Once you're done with the webinar, Microsoft Teams lets you analyze attendee data for follow-up and lead management. A team of experts is available for consultation to help with your next webinar.
---
Microsoft Teams Alternatives
Microsoft Teams offers a centralized platform for interacting with co-workers and managing projects. However, it comes with a few downsides, such as a complicated user interface, less support for non-Microsoft tools, and the lack of a monthly billing option. If Microsoft Teams isn't the best option for you, here are a few alternatives you may want to consider:
| | | |
| --- | --- | --- |
| Best for: Teams wanting a chat-based communication platform with robust third-party integrations | Best for: Companies looking for an all-in-one phone, chat, video, and messaging platform | Best for: Businesses looking for an easy-to-use virtual meeting software |
| Starting price: Free for the basic plan; $6.67 per user, monthly, billed annually for the first paid tier | Starting price: $19.99 per user, monthly, billed annually | Starting price: Free for the basic plan, $14.99 per user, monthly, for the first paid tier |
| or | or | or |
Microsoft Teams Reviews: What Users Think
Many Microsoft Teams reviews show that users mainly utilized the platform to engage with their teams and communicate in a remote work environment. They find it a great tool for hosting video meetings, sharing presentations, and exchanging files. It also received praise for its robust feature set for instant messaging, screen sharing, and polls. Several users also like the ability to add various add-ons to customize the system based on their team member's needs.
Most of the negative reviews about Microsoft Teams were about its complex user interface. Users commented that it's confusing and disorganized, resulting in a steep learning curve. A few pointed out that it doesn't offer everything on its mobile app compared to its desktop version. The platform also takes up a great deal of disk space, prompting users to request a lighter version.
Bottom Line
Microsoft Teams is a solid choice for businesses that are already using Microsoft 365 products or those looking for a collaborative workspace with budget-friendly plans. It facilitates teamwork by providing a centralized platform for hosting meetings, managing projects, and sharing virtual presentations. Consider checking out its free version or register for its free trial to determine if it's the right online collaboration app for your team.