Small businesses use personnel training software, such as a learning management system (LMS), to keep their employees compliant and allow them to continue their career education. Software designed for the delivery of educational and training courses, the LMSes we evaluated all offer a large library of created courses as well as the ability to import and/or create your own custom courses.
The five best employee training management software for small businesses are:
Features Comparison
Free Trial

✔

✕

✔

✔

✔

Affordable for Small Businesses

✔

Starts at $8/month per user

✔

Offers a Free Plan

✔

Starts at $99/month

✔

Starts at $4/month per user, but requires custom pricing

✕

Requires a minimum of $12,500 per year

Large Library of Training Courses

✔

✔

✔

✔

✔

Can Create Customized Courses from Scratch

✔

✔

✔

✔

✔

Customized Tracking & Reporting

✔

✔

✕

✕

✔

Supports Multiple Languages

✔

✔

✕

✔

✔

Industry-Specific Certifications

✔

✔

✔

✔

✕

Live Support (phone, email, chat)

✔

✔

limited

✔

✔

limited

✔

Integration with Common Software

✔

✔

✔

✔

✔

Mobile-Friendly

✔

✔

✔

✔

✔
360Learning: Best Overall Personnel Training Software for Small Businesses
360Learning

Overall Score:
4.75

OUT OF

5
i
Our score is based on a weighted evaluation of dozens of similar products and services conducted by our experts.
What We Like
Courses available in multiple languages, plus custom content creation
Advanced content integration with third-party providers (LinkedIn Learning, Coursera, Udemy Business)
Mobile-friendly
What's Missing
Pricing not transparent; no free plan
Missing some features, such as ecommerce management, plus user experience is limited
Narrow scope of compliance management
360Learning Pricing
Team Plan (up to 100 users)
$8/month per employee
Includes flexibility, product features, mobile app, "gamification," third-party integrations, and more
Business Plan
Custom pricing
Includes all Team Plan features plus administrative, integrative, and customer service features
Enterprise Plan
Custom pricing
Includes all Business Plan features plus planning, tracking, and empowerment features
30-day free trial available
360Learning is an LMS best suited for small to medium-size businesses and nonprofits due to its employee and compliance training, customer training, employee onboarding, and extended enterprise support. It outranked the other employee training management software with a score of 4.75 out of 5 because of its ability to deliver an interactive experience with a large library of over 6,000 content resources at an affordable price—starting at $8/month per user.
360Learning's mobile app does generally well with users, scoring a 4.5 out of 5 on the Apple App Store and 3.6 out of 5 on the Google's Play store (due to some minor bugs). The only thing preventing 360Learning from achieving a perfect score in our review is its lack of a free plan. However, its 30-day free trial should give users enough time to learn its features and make a final decision.
360Learning Features
360Learning offers easy course creation features as well as advanced content integration. These features help make learning easy for employees.
Free Trial: 360Learning offers an impressive 30-day free trial. This will give your business plenty of time to learn the system, explore its over 6,000 available courses, and even create your own customized courses. Additionally, courses can be integrated with over 200 institutions, including Coursera, to bring you thousands of available content modules, including employee policy training, workplace harassment, OSHA training, and more.
Collaborative Learning: 360Learning's platform is based on "collaborative learning" (peer learning), in which anyone can address questions within training courses as well as suggest improvements or changes to the training based on a specific department, project, or organizational needs and desires.
User-Friendly: Flexibility, ease of use, and customization make 360Learning an ideal employee training management software. 360Learning is available in several different languages, including English, Spanish, Chinese, French, Russian, and Japanese. Unlike other software such as Trainual, which is only available in English, 360Learning allows you to translate content in just about any language and then offer that language to your users. Additionally, the dashboard and course content are easily distributed to any mobile device for on-the-go learning and management.
Course Creation Enhancements: Offers an intuitive platform that can reduce course creation time to as little as 17 minutes. It can take 3-6 months to create new courses in other systems, such as LearnUpon. Additionally, you can leverage content across your legacy LMS and integrate it into 360Learning's platform, as well as create new or use existing content.
Personalized Learning Experience: The learning experience includes blended learning, incorporating live training and online study, and companies are equipped with the ability to assign paths based on the learner's needs, with assessments to ensure knowledge retention. Certificates are awarded upon course completion, highlighting the newly acquired skills your employees have obtained in their industry, which can lead to promotions.
What 360Learning Is Missing
While 360Learning offers a 30-day free trial, it does not come with a free plan, nor does it offer transparent pricing. Some pricing is noted on its website; however, custom features and plans must be discussed with a representative. Additionally, the features available are basic, lacking varied tools to build courses and missing some user experiences such as integrated "gamification." SAP Litmos scores better for customization and features.
TalentLMS: Best for Industry-Specific Compliance
TalentLMS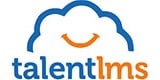 Overall Score:
4.57

OUT OF

5
i
Our score is based on a weighted evaluation of dozens of similar products and services conducted by our experts.
What We Like
Easy-to-use interface
Industry-specific customized training
Multiple training platforms
What's Missing
Free plan is limited
Limited live support
Lacks analytical feedback
TalentLMS Pricing
Standard Plans:
Free – Up to five users and 10 courses, unlimited email support
Starter – $59/month, up to 40 users, unlimited courses, unlimited email support
Basic – $129/month, up to 100 users, Starter plan features plus single sign-on support
Plus – $249/month, up to 500 users, Basic plan features plus custom reports, automation, success manager, and SSL for custom domain
Premium – $429/month, up to 1,000 users, Plus plan features plus live chat support
Enterprise – Custom pricing, over 1,000 users
Active Plans (includes all features of Standard plans):
Starter Active – $129/month, 40 active users, unlimited registered users
Basic Active – $239/month, 100 active users, unlimited registered users
Plus Active – $349/month, 250 active users, unlimited registered users
Premium Active – $479/month, 500 active users, unlimited registered users
Enterprise – Custom pricing, over 500 active users
No Free Trial Available
TalentLMS is ideal for businesses that need to offer industry-specific training. Its tools allow for personalized and customized training no matter your industry. TalentLMS serves a broad range of industries—from automotive to hospitality to technology—and offers leadership courses that can help employees rise within the company.
It ranks in our No. 2 spot with a score of 4.57 out of 5 due to its easy-to-use interface and customizable features, such as branding and colors, giving users the experience that they are working only with your company. TalentLMS fell short with its limited live customer support and lack of a free trial (the only LMS on our list that doesn't offer this feature). It is, however, the only personnel training software in our guide to offer a fully free plan, but it is limited in scope as well as the number of users allowed.
TalentLMS Features
TalentLMS offers a buffet of features to help businesses with tracking, compliance, and course creation, and the user with course completion.
Customized Courses: Employers can easily create customized courses with various types of media such as videos, presentations, and documents. Training includes quizzes and tests to help measure success, as well as "gamification" for an overall enhanced user experience. Additionally, TalentLMS offers the ability to build your courses seamlessly.
Industry-Specific: TalentLMS courses are offered across a wide range of industries. Its corporate training platform enables businesses to offer compliance training to their employees that result in the issuance of certificates and certifications. Industries include:

Automotive: Inform technicians about new regulations and introduce new models to dealerships
Aviation: Ensure your employees are compliant with regulations, systems, and standard airline procedures
Call Centers: Train your employees to handle a variety of call types
Education: Allow for distance learning and traditional in-classroom training for your educators
Food and Beverage: Help with onboarding and employee training
Franchise: Train your employees across multiple locations in company core values and standardized procedures
Healthcare: Train your workers on new medical devices, procedures, and compliance
Hospitality: Instill customer service values in your staff
Manufacturing: Instruct employees on standardized procedures as well as OSHA compliance
Nonprofit Organizations: Train your volunteers on all organizational procedures and policies
Retail: Build your own online procedural training courses to use for employees across multiple chain locations
Supply Chain: Train your warehouse employees on new and existing operational procedures
Technology: Share best practices in the IT field and train on new procedures
Telecommunications: Reach thousands of customer service reps and technicians with specialized training

Adaptive Interface: This software is equipped with a simple, customizable interface where users can learn and adapt. This means that users experience training that feels comfortable from the very start. Additionally, TalentLMS offers the ability to toggle between an online learning experience and mobile applications. However, the mobile application does not offer as many features as the web version, causing TalentLMS to score a 3.8 out of 5 among Android users and a 2.7 out of 5 among iOS users.
Extensive training software: Includes compliance training, onboarding, sales, partner training, and extended enterprise training. Companies have the tools available immediately to onboard new employees with a seamless training experience. TalentLMS also allows companies to provide compliance training to employees to keep them on top of industry standards and requirements. The only difference is that TalentLMS does not provide standard operating procedures and policies in its platform like Trainual does.
Quick Setup: Offers the ability to create customized courses in just a few short steps, allowing you to offer learning to your employees quickly (sometimes on the same day). You simply log in to your portal, navigate to the Add Course page, and build your course from there. Experiences can be personalized to match your employees' career needs by creating sub-accounts, allowing for individual department content.
What TalentLMS Is Missing
TalentLMS doesn't offer a free trial (the only LMS in our guide that doesn't); therefore, you must buy the software without testing it out first. TalentLMS does offer a free plan, although it is only for up to five users and 10 courses. This may not be enough user capacity, so 360Learning may be better suited for a small business that needs to test out the product first; it offers a 30-day free trial.
Trainual: Best for New Hire Training & Onboarding
Trainual

Overall Score:
4.43

OUT OF

5
i
Our score is based on a weighted evaluation of dozens of similar products and services conducted by our experts.
What We Like
Advanced policy and standard operating procedures (SOP) creation
Extensive onboarding and new hire employee training
ROI calculator
What's Missing
Available only in English
More heavily focused on onboarding than continuing education
Limited number of users; must pay for additional users
Trainual Pricing
Pro:
$119/month ($99/month billed annually)
First 10 users included
Includes unlimited documentation, templates, training, tests, and 700+ content quick embeds
Premium:
$179/month ($149/month billed annually)
First 25 users included
Includes all Pro plan features plus phone support and coaching, GIPHY and stock photo library, and the ability to assign due dates
Custom:
Custom pricing
For more than 25 users pricing is as follows:

Pro – $179/month for up to 50 users
$239/month for up to 100 users
Premium – $275/month for up to 50 users
$335/month for up to 100 users
7-Day Free Trial Available
Trainual brings together all your company's processes, procedures, and training policies into one system to make onboarding and learning easier. With all your training and onboarding documents in one place, your newly hired employees will be fully trained and ready to start their new jobs quicker. It is ideal for smaller businesses; pricing is custom and increases by 25 user increments.
Trainual, scoring a 4.43 out of 5, provides a customizable dashboard for creating documentation and manuals and allows for continued employee training. Keeping Trainual from achieving a perfect score is its lack of ability to customize reports and limited language support.
Trainual Features
Trainual's capabilities are largely in policy, SOP, and handbook creation. Additionally, it offers features for onboarding and delivering content to employees based on their roles, department, or location.
Policy (SOP) Creation: Over 150 templates are available for the creation of policies and SOPs. Trainual stands above other LMSes, such as Bridge, for its ability to not only create courses but provide policy training manuals. These templates allow for the creation of training materials that can be accessed by multiple employees at one time, including onboarding documentation. Some templates include:

Diversity and Inclusion Policy
Bereavement Leave Policy
Solicitation Policy
Compensation and Development Policy
Workplace Harassment Policy
PTO and Sick Leave Policy

Anti-Discrimination Policy
Disciplinary Action Policy
No Retaliation Policy
Sexual Harassment Policy
Employee Performance Review

Mobile-Friendly: Trainual is easy to access, track, and update from any device. Policies can be reviewed and studied from a mobile device, giving your employees on-the-go participation. Trainual scored an impressive 4.9 with Android users based on the ease of having all training at their fingertips. Its iOS score was slightly less at 4.5; however, the experience was similar to Android users based on the ability to search all policies from a mobile phone.
Easy to Manage: A simple and intuitive interface makes it easy to create and manage policies. There are built-in guidelines and tutorials to get you up to speed, and it is easy for employers to create and manage custom courses in minutes.
Customized Features: Companies can supplement training by adding videos, in-house stock photos, and GIPHY integration. While all of the LMSes reviewed support some of these features, they do not support all, giving Trainual an edge by enhancing the overall user experience.
Organization: Policies and SOPs are easily organized in one place for instant access from any device. It is a "playbook" in your pocket. Training is highly searchable, right down to the word, making it easy to find the policy you are looking for.
What Trainual Is Missing
Trainual is heavily focused on employee onboarding and training policies, and therefore does not offer a large library of continuing education courses, like the 6,000+ courses offered by 360Learning. Additionally, while Trainual is ideal for small businesses with 25 or fewer employees, if your company has more than 25 employees it will cost you more—up to $335/month for 100 users. If you employ more than 25 workers, then TalentLMS, at just $249/month for up to 500 users, is a better overall value than Trainual; however, it is limited to English-only courses.
SAP Litmos: Best for Businesses With International Employees
SAP Litmos

Overall Score:
4.27

OUT OF

5
i
Our score is based on a weighted evaluation of dozens of similar products and services conducted by our experts.
What We Like
Courses offered in over 35 languages
Customizable dashboard
Gamification features for interactive learning
What's Missing
Slow learning experience for first-time users
Free trial features are limited
Narrow reporting functions
SAP Litmos Pricing
LMS Only:
Custom Pricing (starting at $4/month per user)
Includes online course builder, content management, custom branding, learning paths, mobile app, multiple languages, learner dashboard, email and phone support, and more
LMS + Courses:
Custom pricing
Includes all LMS Only features plus access to more than 2,500 courses, supplemental learning materials, and highly engaging learning modules
14-Day Free Trial Available
SAP Litmos works for companies of any size, from small to enterprise, in any location. Its solutions are tailored toward an industry's—or company's—specific needs and learning styles (in areas such as security, ease of learner use, and scalability, for example). This gives SAP Litmos an advantage over other LMS software, such as Bridge, which doesn't offer as broad a range of services. It is also one of the best at taking its prepackaged content and merging that with companies' specific needs and interests relating to employee learning.
With a score of 4.27 out of 5, it was dinged for issues related to customer service quality and the lack of transparent pricing. However, SAP Litmos scored well because of its extensive language bank for learning with over 35 available languages. It also offers courses such as Determining International Employee Compensation, Managing a Remote Team, and Culture Series – Discrimination Prevention. This makes it our top pick for businesses with international employees.
SAP Litmos Features
SAP Litmos has a range of user-friendly features, including interface options, multiple learning types, and security. Mobile users agree, according to the 4.2 out of 5 review score in the Google's Play store and the 4.5 out of 5 score in the Apple App Store.
Diverse Learning: Courses are offered in multiple languages to assist learners of all backgrounds in achieving their educational and career goals. SAP Litmos facilitates courses in 35 languages including English, French, Chinese, Spanish, and more.
Learning Tools: Enhanced mobile and cloud-based learning tools provide the ability to develop training modules to appeal to gamers, remote and international learners, and blended learning types. These tools increase learner engagement by awarding achievements, badges, and points within the system.
Customizable Platform: Companies can create their own branding within the platform, creating a personalized experience for both business owners and users. Courses can be grouped together to create personalized learning paths for employees.
Third-Party Integrations: SAP Litmos offers a learning management system marketplace to integrate with multiple applications including DocuSign, ADP, BambooHR, Centrify, Dropbox, Mailchimp, Namely, Salesforce, and more. By offering an expansive library of integrations, SAP Litmos can seamlessly integrate with your current operations.
"Gamification" Features: Interactive learning is made easier with SAP Litmos' "gamification" features, including competitions with others and structured gameplay designed to assist users in actively completing courses. Companies can also issue badges that users can download to accentuate their achievements. While this is also offered with other LMSes, such as 360Learning, it is worth noting that SAP Litmos relies heavily on this feature for course interaction. "Gamification" features can make learning for those with a language barrier or cultural difference easier.
What SAP Litmos Is Missing
With its "gamification" features, SAP Litmos' courses may be less structured than some companies require. Additionally, some features of the program, such as compliance management and document management, are not included in the subscription plans, meaning you must add them on at an extra cost to get the value. SAP Litmos lacks certain customizable features such as reporting, templates, and quizzes, making it less desirable than others on our list, such as 360Learning, which offers these customizable options.
Bridge: Best Performance Management Platform
Bridge

Overall Score:
3.98

OUT OF

5
i
Our score is based on a weighted evaluation of dozens of similar products and services conducted by our experts.
What We Like
Performance and employee management tracking
Ability to create and manage employee engagement
Employee-focused skills and career development
What's Missing
Not affordable for many small businesses
Unable to customize or automate certificates
Low scoring for interactive learning
Bridge Pricing
Learning Plan
$3/month per user** (billed annually)
Includes course authoring and library, customization, reporting and analytics, mobile app, third-party integrations, 24/7 phone and email support, plus implementation and training, and a customer service manager (for an additional fee)
Learning + Performance Plan
$9/month per user** (billed annually)
Includes Learning Plan features plus 1-on-1s, goal setting, skill assessments, performance and talent reviews, and career drivers and development
Learning + Performance + Engagement Plan
$12/month per user** (billed annually)
Includes Learning + Performance Plan features plus employee engagement surveys, question library, heatmap reports, and an analytics dashboard
Enterprise and Custom Solutions
** All plans subject to a minimum contract of $12,500 annually
Free trial available
Bridge delivers tools that talent and HR leaders, organizational and leadership development managers, and supervisors will enjoy due to the customizable way that this product works. As our best for performance management, Bridge offers skills assessments and performance analytics helping managers evaluate their team and deliver necessary learning enhancements. This will, however, require businesses to purchase the second-tier plan: Learning + Performance.
Bridge's training platform also engages learners by requiring the user to click into specific modules at designated times and soliciting responses to questions that are based on actual real-world situations. Due in large part to its limited affordability for small businesses, Bridge placed fifth on our list, scoring 3.98 out of 5. User reviews lean toward those businesses with 1,000+ employees.
Bridge Features
Bridge offers contemporary features that businesses can use to enhance their employee course experience. Additionally, supervisors and managers have multiple options for tracking and analyzing employee success.
Customized Courses: Bridge does a nice job of taking out-of-the-box courses (over 20,000 courses available) and making them customizable for customers so they can add to or evolve the training to their liking. Courses include HR compliance, onboarding, performance management, and sales training, among others.
Ongoing Support: Offers 24/7 live phone and online chat support. Live phone support is a feature that is not offered in all LMS platforms, such as TalentLMS and SAP Litmos, giving Bridge higher customer satisfaction.
Mobile-Friendly: Platforms are available on Android and iOS, making it mobile accessible. Users find Bridge's mobile platform to be intuitive and easy to use. It scored a 4 out of 5 among Android users for its simple layout. Similarly, Bridge scored a 4.2 out of 5 among iOS users.
Analytics and Insights: Allows for easy tracking, and learners can pause and resume as desired. Supervisors can run reports or check in on individual employee progress, as well as create customized downloadable reports. Employers can track employee performance, align individual goals, and manage skills assessments. Bridge outperforms Trainual and SAP Litmos in this category due to its customizable reporting.
Skill Development Planning: Customized development plans can be created to assist employees in meeting their career objectives and goals. This enables employee growth by aligning skills and career development into one vision. Trainual offers similar plans, but they are more geared toward policy implementation.
What Bridge Is Missing
While Bridge offers transparent pricing on its website, the minimum requirement of $12,500 annually makes this option less affordable for small businesses. Other personnel training software on this list is more affordable, with TalentLMS offering a free plan option. Additionally, some system functionality, such as text editing, video uploading, and quiz responses, is slow and/or insufficient.
Other LMS Software to Consider
The following LMSes didn't make the cut for our best overall employee training management software; however, you may want to consider them.
Although the above LMS software applications offer strong features and course options, they didn't make it into the top five due to their inability to offer various customized options and their lack of affordability for small businesses. For instance, Trainual (our No. 3 pick) offers a free trial, transparent pricing, and is affordable at $99/month. Lessonly offers none of these characteristics. TalentLMS (our No. 2 pick) allows for personalization, progress tracking, calendar reminders, and the creation and storage of training policies. LearnUpon only offers progress tracking.
How We Evaluated Employee Training Software
When evaluating each LMS for employee training, we took into consideration the most popular training tools for small businesses. For specifics on our evaluation process, click through the boxes below.
10% of Overall Score
Reporting was scored based on whether the software provided analytics and a good variety of reporting features. Additionally, if reports were customizable, the software scored higher. Three out of the five software reviewed offered customizable reports including 360Learning, Bridge, and TalentLMS.
*Percentages of overall score
Bottom Line
Our guide is meant to be a tool for deciding which employee training management software is the best for your business. While each LMS we reviewed offers something different and specific for your company's needs, the overall winner, 360Learning, outperformed the others in value and features available.