Silicon Valley Bank Business Checking Review 2023
Silicon Valley Bank, one of the largest providers of funding and support for startup companies, was shut down by regulators on March 10 and entered FDIC receivership.
A recent attempt to raise venture capital funding failed, and it was turned over to FDIC receivership. Insured deposits will be available through the new bank
created by the FDIC
, Deposit Insurance National Bank of Santa Clara, starting March 13. If you're looking for an alternative to this bank, please read our 10 Best Silicon Valley Bank Alternatives.
If you need a business banking provider that scales as your business grows, Silicon Valley Bank (SVB) is a great choice. Designed for early-stage startups and venture-funded businesses, it offers two small business banking products: SVB Edge and SVB ScaleUp. Both accounts offer unlimited fee-free transactions, software integrations with QuickBooks, Xero, and Expensify, and discounts on business tools like Google Cloud, Amazon Web Services (AWS), Zoom, and Slack.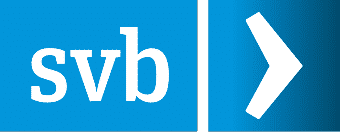 What We Like
No monthly fees for your first 1 or 3 years, depending on your chosen checking product
Discounts from 50-plus partner companies offering products and services for startups
Provides high-yield treasury accounts
What's Missing
$50 monthly fee after 1 year (SVB ScaleUp) and 3 years (SVB Edge)
No interest
Branches are limited to 16 states
Features
Online and mobile banking
Integration with a variety of business apps (QuickBooks, Xero, Expensify, and others)
Bill pay via online and mobile banking
Fraud prevention services
Flexible lending options
Business credit cards
How Silicon Valley Bank Stacks Up With Its Competitors
Annual Percentage Yield (APY)

Cash Deposit Fee

ATM Fee

Minimum Opening Deposit

SVB Edge Business Checking

3.40% on linked money market accounts

None

None

None

Up to 4.64% on treasury accounts

N/A

None at Allpoint ATMs, no fee for nonnetwork use**

None

Business Checking

2.00% for balances of $250k or less

$4.95 per transaction via Green Dot retail locations

None at MoneyPass locations; $2.50 for nonnetwork use**

None
*Providers are financial technology (fintech) platforms backed by and Federal Deposit Insurance Corp. (FDIC)-insured through a supporting bank partnership (Evolve Bank & Trust for Mercury and Coastal Community Bank for Bluevine).
**Third-party operator fees may apply.
When Silicon Valley Bank Is a Good Fit
You need flexible lending options: When you're looking for growth opportunities and you need additional funding, SVB extends venture debt, growth capital, and working capital loans to meet your expansion plans and short-term operational costs.
You want to save on monthly fees for your first three years of operations: The SVB Edge business checking account waives monthly fees for the first three years upon account opening. Meanwhile, the SVB ScaleUp business checking account waives monthly fees for the first year upon account opening.
You want discounts on business software: SVB offers discounts on some of the most widely-used business tools, including AWS, Google Cloud, Zoom, and Slack.
You want to earn rewards on credit card purchases: With an SVB business checking account, you can qualify for an SVB Innovators Card, which is among our list of the best business credit cards with no personal guarantee. The charge card is made for startups that can pay balances in full every month, lets you earn 2x unlimited points, and has no annual fee. SVB also offers as many free employee cards as you need.
You want to earn competitive interest on savings: The SVB Edge account comes with a free startup money market account, which earns interest at a rate of 3.40%.
When Silicon Valley Bank Is Not a Good Fit
You want to bank without a monthly fee: While SVB charges no monthly fees on your first three years of using SVB Edge (or your first year of using SVB ScaleUp), it charges a steep $50 monthly fee after that period. Lili, Found, and Novo are great alternatives for freelancers and self-employed professionals looking to save on fees without a time limit.
You want a bank with a strong branch presence: SVB only has branches in Arizona, California, Colorado, Florida, Georgia, Illinois, Massachusetts, Minnesota, New York, North Carolina, Oregon, Pennsylvania, Texas, Utah, Virginia, and Washington. A better alternative would be Chase, which has 4,700 branches across 48 states.
You want to earn interest on checking deposits: SVB business checking accounts don't earn interest. Bluevine offers 2.00% APY to accounts that meet its activity requirements.
If your small business meets one or more of these scenarios, check out our guide to the best small business checking accounts for additional recommendations.
Silicon Valley Bank Business Checking Overview
SVB Edge

SVB ScaleUp

Required Opening Deposit

None

Required Minimum Balance

None

Transaction Limit Before Fees

None

Monthly Fees

None for 3 years;

$50 thereafter

None for 1 year;

$50 thereafter

Domestic Wire Transfer Fees

Incoming: Up to $12

Outgoing: Up to $17

International Wire Fees

Incoming: Up to $12
Outgoing: Up to $35

 

ATM Fees

None

Cash Deposit Fees

None

APY

None

Open an Account
Debit Card

SVB Mastercard Business Debit Card

Physical Checks

Cost varies depending on the type of checks ordered

None

✓

Fraud Control Services (Positive Pay & ACH Blocks/ Filters)

None

✓

Lockbox Services

None

✓

Online Banking & Bills Payments

✓

Accounting Software Integrations

QuickBooks, NetSuite, Xero, and Intacct through Bill Pay Plus

Business Payment Integrations

Plaid and Modern Treasury

Customer Service

Phone and email customer service Monday through Friday from 8 a.m. to 5 p.m. Pacific time, or visit one of the

branch locations

Other Products

Linked business money market accounts, business credit cards, venture debt, growth, and working capital

Open an Account
Silicon Valley Business Checking Requirements
To open a business checking account, you can apply through the Silicon Valley Bank website You will need to provide the following information:
Full name
Address
Date of birth
Tax identification number (TIN)
A driver's license or other identifying documents will be required for beneficial owners, authorized signers, contracting officers (individuals authorized to transact on your behalf—such as making withdrawals, writing checks, transferring funds, stopping payments, and obtaining ancillary services), and other designated signers on the account.
You also need to provide legal business documents depending on your business entity type. Examples of required documents include:
Certification of trust
Court orders
Partnership agreements
Certificates of limited partnership
Filed articles of incorporation
Filed fictitious business name statements
Silicon Valley Bank Business Checking Features
SVB offers two small business checking accounts with no monthly fees for a set period, online and mobile banking, startup resources, and an SVB Innovators Card.
SVB Edge
This is a free business checking account for new startups. It charges no monthly fees for three years and offers free online banking, unlimited incoming wires and ACH, and unlimited outgoing wires—including foreign currency, bill payments, and mobile deposits. After three years, SVB will charge you a monthly maintenance fee of $50 and outgoing fees for both domestic and international wires.
SVB ScaleUp
SVB ScaleUp is optimal for rapidly growing startups and venture-funded businesses. It comes with a $500 monthly credit to cover the service fees, and its monthly fee is waived for the first year.
The account provides access to remote deposit capture, lockbox services, online banking (with foreign exchange), SVB Transact Gateway for payment automation, domestic and international wires for USD and other currencies (incoming and outgoing), and fraud control services.
SVB Mastercard Business Debit Card
On account opening, you can choose to apply for a free SVB Mastercard Business Debit Card. The card is protected from fraud under Mastercard's Zero Liability Protection policy.
Digital Banking
You can conduct banking transactions online through the SVB website or mobile app. The app lets you do the following:
Manage accounts
Manage cards
Deposit checks
Schedule and approve payments
Transfer funds
However, the app has mostly received negative reviews, earning a rating of 3.1 stars on the App Store and 2.5 stars on Google Play. According to past users, the app lags often and is difficult to navigate and log into.
Business Services
Fraud prevention: Startups can rely on SVB to lower the risk of fraud through Positive Pay, where cleared checks are compared with issued checks. It also uses ACH Blocks and Filters to keep unauthorized ACH debits and credits from posting to an account. Additionally, SVB secures online transactions with the IBM Security Trusteer Rapport software, adding more protection from financial malware, and offers online controls through dual administration and alerts.
Remote capture: You can deposit your check easily using your mobile device or scanning several checks through a desktop scanner. SVB also provides a remote lockbox facility for a high volume of checks and remittance documents.
Bill Pay Plus: You can automate bill payments by setting payment schedules. It also allows you to sync with leading accounting apps, such as QuickBooks, NetSuite, Xero, and Intacct for greater efficiency.
SVB Direct Connect: Direct Connect lets you sync current and past account data automatically to the bank's Open Financial Exchange service for better cash management. It allows you to add popular financial management apps such as QuickBooks, Quicken, Xero, Expensify, and others.
SVB Transact Gateway: To improve productivity, this feature allows you to automate payment initiation, processing, account reporting, and reconciliation by linking your company's accounting software and back-office systems with your company's online banking payments and data.
Discounts: Silicon Valley Bank provides discounts on accounting and human resources (HR) software, infrastructure products, and other business services. Among them are Gusto, Google Cloud, AWS, Zendesk, Bioverge, and CipherBio.
Other Banking Products
Silicon Valley Bank also supports startups and venture-funded firms by providing business market accounts, business credit cards, and lending options.
Analyzed Checking
Businesses with high transaction volumes should choose SVB's Analyzed Checking account, which offers a full suite of cash management services. Though the account charges a monthly fee of $32, it lets you waive fees through earnings credit, which is based on your balance.
SVB Startup Money Market
SVB Edge also provides a money market account with an APY of 4.33% on balances of $4,000,000 or less. Balances exceeding $4,000,000 earn interest at a rate of 1.00%. Interest is accrued daily and credited monthly.
Credit Cards
SVB offers two types of credit cards.
The SVB Innovators Card provides high credit limits that scale with your business needs. It earns 2x rewards points on purchases with no caps for points earned. You can also issue cards to employees.
The SVB Multi Card Mastercard is designed for larger businesses. It also offers scalable credit limits and expense management controls for employee cards.
Virtual Card Program
The SVB Virtual Card Program lets you instantly create single- or multiuse virtual cards for employee use. You can customize transaction and authorization controls to limit when, where, and how cards will be used.
Lending Products
SVB offers venture debt, growth capital, working capital, and mezzanine loans.
Global Business Solutions
For international expansion, SVB has banking solutions that include opening multi-currency accounts, foreign exchange risk services, and global trade finance.
Silicon Valley Bank Business Checking Pros & Cons
PROS

CONS

Integration with QuickBooks and other accounting software
Only select states and a few countries have physical branches
Flexible lending options for startups and venture-funded businesses
$500 monthly credit under SVB ScaleUp can't be used to pay for a $50 monthly fee
Can link with money market account that earns 2% interest
$50 monthly fee after promotional period
SVB's business products are ideal for startups intending to expand within one to three years. Waiving monthly service fees for the first few years of use helps keep business checking costs affordable at early stages, while access to lending products and high-yield money market accounts help fund business development.
However, if your business fails to grow within SVB's promotional period, you may find it difficult to pay the bank's regular monthly service fee of $50. If you're an SVB ScaleUp account holder, you cannot use your $500 monthly credit to cover monthly fees.
Silicon Valley Bank Business Checking User Reviews
PROS

CONS

Responsive customer service team
Confusing website user interface (UI)
There are very few Silicon Valley Bank reviews from users available online. The bank has a rating of 2.5 out of 5 on WalletHub, from about 30 reviews. However, past users haven't published written reviews on this platform. On Trustpilot, the bank received a rating of 2.9 out of 5, but only from around 10 reviews. G2 users gave the bank a rating of 4 out of 5, from about 10 reviews.
Because there are so few reviews, it's difficult to paint an accurate picture of customer satisfaction. Other than two comments calling the bank's website interface "confusing," there are few common threads unifying the bank's negative reviews; most complaints seem to talk about isolated experiences or minor transgressions.
However, the few positive reviews available agree that Silicon Valley Bank is quick to respond to customer concerns and questions. Customers praised the bank for having a personable team with a good knowledge of tech industry needs.
Alternatives To Silicon Valley Bank Business Checking
Though Silicon Valley Bank offers great business checking options for startups, the steep monthly service fees the bank charges after the promotional period may eat away at your earnings. If you prioritize cost-efficiency over in-person banking access, consider choosing an online-only provider.
Bluevine* is best for earning interest. If you meet its activity requirements, you can access its APY of 2.00%, which applies to balances up to and including $250,000.
Relay* is best for affordable wire transfers. Relay Standard charges just $5 for outgoing domestic wire transfers and $10 for outgoing international transfers.
Oxygen* is best for cash back on debit card purchases. You can earn up to 5% cash back by using your Oxygen debit card for purchases with select partner retailers.
*Providers are fintech platforms backed by and FDIC-insured through a supporting bank partnership (Coastal Community Bank for Bluevine, Evolve Bank & Trust for Relay, and The Bancorp Bank for Oxygen).
Bottom Line
The business checking products of Silicon Valley Bank are great for startups and venture-funded businesses looking to open a fee-free checking account. Perks like accounting software integration and business tool discounts help fast-growing businesses save time and money. Finally, its lending products and scalable credit cards make it easy for startups to sustain their business operations and take their growth plans to the next level.