American Express Business Checking Review 2023
If you currently have an American Express consumer or business credit card, your business is eligible to open a business checking account with American Express. If this account were more widely available, it would be one of the top business checking accounts on the market.
Nevertheless, businesses eligible for an account can get 1.30% APY on balances up to $500,000. There are no monthly fees or minimum balances, and customer service is available around the clock. It is a solid digital-only business checking account held back only by its limited availability.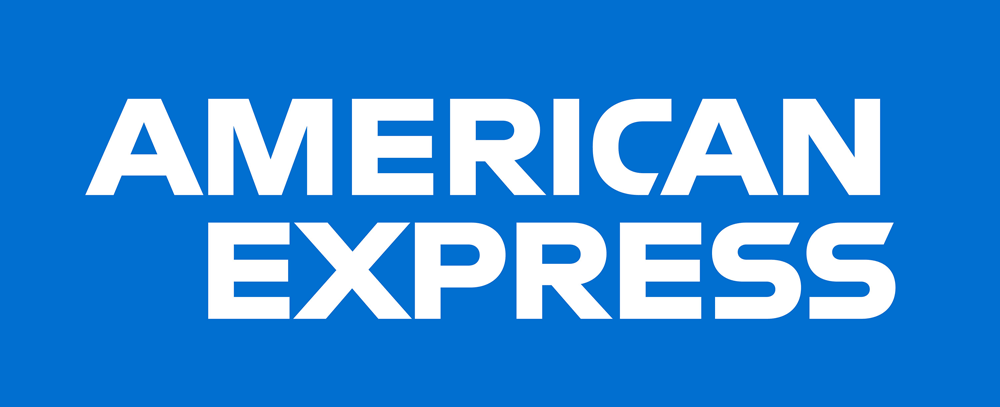 What We Like
Interest-earning on balances up to $500,000
No monthly fees or minimum balance requirements
24/7 customer service by phone
Drawbacks
Currently available only to American Express Card Holders and former Kabbage checking customers
Cash deposits unavailable
Android version of app has much lower rating
Features
Free American Express Debit Card

Mobile check deposit

You can view your Amex business products through the company's Blueprint App

Checks can be deposited via mobile capture or by mailing them to American Express National Bank, PO Box 30381, Salt Lake City, UT 84130-9997

Other products include payment solutions, business credit cards, and business line of credit
How American Express Business Checking Stacks Up With Its Competitors
Account

Annual Percentage Yield (APY)

Cash Deposit Fee

ATM Fee

Availability Requirements

Business Checking

Up to 1.30% on balances up to $500,000

N/A

Amex credit card or former Kabbage customers only

Business Checking

N/A for checking; up to 5.43% on treasury account

N/A

None

Visit Mercury

Provider is a financial technology (fintech) platform backed by and Federal Deposit Insurance Corp. (FDIC)-insured through supporting bank partnerships with Evolve Bank & Trust and Choice Financial Group.

 

Business Checking

2.00% for qualifying balances of $250,000 or less

$4.95 per transaction via Green Dot retail locations

None

Visit Bluevine

Provider is a financial technology (fintech) platform backed by and FDIC-insured through a supporting bank partnership with Coastal Community Bank.

 
When Amex Business Checking Is a Good Fit
You or your business is an American Express Credit Card holder: You or your business must have either a consumer or business credit card through Amex to qualify for a business checking account.
You want customer service outside of banking hours: Not only does American Express offer a variety of ways to reach its customer service, including chat, mail, and phone, but it also has customer service by phone 24/7.
You want to earn interest on balances above and below $250,000: Bluevine only offers interest earnings on balances up to $250,000, and Mercury's Treasury account is only available for balances above $500,000. Amex offers interest up to $500,000.
When Amex Business Checking Isn't a Good Fit
You are not an Amex customer and want a traditional bank: If you aren't an American Express cardholder but want business checking from a long-standing traditional bank, Bank of America is a great choice. Check out our review of Bank of America business checking for details.
You want to earn interest on balances above $500,000: American Express business checking limits interest earning to balances below $500,000. Mercury allows you to request for its treasury product once you reach $500,000 in balances with no cap. See our Mercury business checking review for more information.
You want a business checking provider with great credit cards: If you don't have an Amex credit card and don't qualify for a business checking account, consider U.S. Bank instead. Its business checking account is available nationwide, and the company offers great business credit cards. Learn more through our review of U.S. Bank business checking, and check out the provider's available cards in our roundup of the leading U.S. Bank business credit cards.
Check out our list of the best small business checking accounts for additional recommendations.
American Express Business Checking Overview
American Express Business Checking

Required Opening Deposit

None

Required Balance Minimum

None

Transaction Limit Before Fees

None

Monthly Fee

None

Domestic Wire Transfer Fees

Incoming: None
Outgoing: $25

International Wire Transfer Fees

Incoming International ACH is free; outgoing wire fees not stated

ATM Fees

No fees at MoneyPass ATMs;
third-party fees may apply out of network

Cash Deposited

Cash deposits unavailable

APY

1.30% APY on balances up to $500,000
| | American Express Business Checking |
| --- | --- |
| Debit Card | American Express Business Debit Card |
| Physical Checks | Cost varies depending on the type of checks ordered from Harland Clarke |
| Accounting Software Integrations | Connections to QuickBooks and other authorized applications |
| Business Payment Integrations | Connects with business payment solutions, including QuickBooks, NetSuite, and Xero |
| Customer Service | You can get help through a frequently asked questions (FAQs) section on the website, an online chat session, by mail, or by phone 24/7 at (855) 497-1040 |
| Invoicing Products | American Express Payment Solutions |
| Other Products Available | |
Amex Business Checking Requirements
To open American Express Business Checking, you will need the following documents in addition to being an American Express credit card customer:
Your employee identification number (EIN) or taxpayer identification number (TIN)
Your articles of organization or a certificate of formation
Information from a driver's license, state ID, or passport for each owner
A Social Security number and ID verification for any beneficial owner with ownership of 25% or more
A doing-business-as (DBA) certificate only if your business operates under more than one name
A United States business address
Information about your industry, size, and the purpose of your account
Our article on how to open a business bank account can give you additional tips before you apply. It also includes a free downloadable checklist of documents banks typically require for account opening.
Amex Business Checking Features
Online & Mobile Banking
American Express offers a mobile banking application called the American Express Business Blueprint™. This lets you view all your business checking, lending, and credit card products in one application.
However, the experience seems to be different on iOS devices compared to Android, according to user reviews. The Blueprint App is rated 4.9 stars out of 5 in the App Store1 based on more than 8,400 reviews. Users raved about the app's ease of use, while some former Kabbage customers complained of line of credit products disappearing.
Meanwhile, the Blueprint App is rated 3.3 stars out of 5 on Google Play2. However, it only has slightly more than 600 reviews. Users complained about the app's functionality, complaining of numerous errors.
Interest-earning Checking
You can earn 1.30% APY on all balances up to $500,000 with American Express business checking. The APY is variable and can change at any time without notice before or after an account is opened.
Account Opening Welcome Bonus
You can earn 30,000 membership reward points as a sign-up bonus if you open a new account and complete qualifying activities. Visit the American Express website for more information on the terms and conditions.
American Express Business Debit Card
Each business checking account comes with an Amex Business Debit Card. You can earn one membership reward point for every $2 spent on eligible purchases. You can also withdraw money for free from 37,000 MoneyPass ATMs nationwide. Amex doesn't charge for out-of-network withdrawals, but you may pay third-party ATM operator fees.
Customer Service
One major benefit of American Express business checking is the ability to get customer service 24 hours a day, seven days a week. You can use the company's frequently asked questions section or chat feature on the website, or you can reach them by phone or mail.
By phone, you can call them 24/7 at (855) 497-1040. If you need to contact them via mail, use this address:
American Express National Bank
PO Box 30384
Salt Lake City, UT 84130
Other American Express Business Products
By using American Express Payment Solutions, you can control employee spending, make vendor payments and set up automated payments. You can also access American Express Global Pay, allowing you to send payments worldwide.
---
You can apply for an American Express business line of credit, with loans repaid in six, 12, or 18 months. You must be at least 18 years of age, have started your business at least a year ago, have a FICO credit score of at least 660, and have average monthly revenue of at least $3,000 to qualify.
---
American Express offers a wide variety of business credit cards. Our review of the best American Express business credit cards ranks 14 different cards. Each offers different perks and benefits. See our review for more information on which credit card might be right for your business.
---
Amex Business Checking Review From Users
| Users Like | Users Dislike |
| --- | --- |
| Responsive customer service team | Issue with the app, especially with Android users |
| | Issues with wire transfers |
Unfortunately, most of the online reviews for American Express are related to the company's credit card products.
Overall, reviews on WalletHub3 for American Express as a company are largely favorable. The company is rated 3.9 out of 5 stars based on around 23,000 reviews. Most of the primary positive and negative reviews are related to either its credit card or line of credit product.
The company is less favorably reviewed on Trustpilot4, receiving 1.6 stars out of 5 based on more than 3,400 reviews. One user had issues with a wire transfer from the company taking too long. While that review might not be directly related to business checking, wire transfers are also a feature of business checking.
Most positive reviews on both sites raved about the company's customer service. In most cases, user reviews relating to customer services will be rated based on how the issue is resolved for the customer rather than the quality of service given. If the customer is still unhappy, despite the customer service agent doing nothing wrong, the review will likely be negative regardless.
Bottom Line
For business owners who are already American Express credit card customers, the Amex business checking is a strong choice. You can earn interest on balances up to $500,000 and get an account with no monthly fees. If this account were open to all businesses, it would likely be one that we would frequently recommend in our buyer's guides.
---
User review references: