A 1031 exchange allows investors to sell investment properties and acquire other investment properties as replacements to avoid capital gains and depreciation recapture. Choosing the right 1031 exchange company depends on the complexity of the transaction and whether investors need additional services.
Top 1031 Exchange Companies for Investors
| 1031 Exchange Companies | Best For |
| --- | --- |
| | History of success and convenient online platform |
| | Convenience of additional banking and financial services |
| | Subsidiary of a 12-year Fortune 500 list company |
| | Comprehensive tax and business planning services |
| | 24/7 availability, money-back guarantee on setup fee, complex exchanges |
How We Evaluated the Best 1031 Exchange Companies
We compared the top five 1031 exchange companies on their ability to manage simple and complex transactions, availability in most states, pricing, and the most popular types of exchanges they offer to their clientele. Our top five 1031 exchange companies offer services throughout the United States and—where pricing information was available—they are priced competitively.
All of the 1031 exchange companies on our list offer these four types of exchange services:
Delayed exchange: Gives investors up to 180 days from the time of selling their property to purchasing a replacement property
Simultaneous exchange: The closing of the exchange and replacement property occur on the same day
Reverse exchange: Replacement property is purchased before the exchange property is sold
Build to suit or improvement exchange: Investors arrange the construction of improvements on the property before it is received as a replacement property
Some of the companies in our comparison offer overlapping or additional 1031 exchange services for more complex types of 1031 exchanges. Some offer added tax, insurance, title, or banking services.
First American Exchange Company: Best For History of Success & Faster Processing


First American Exchange Company has a long history of successful 1031 exchanges. It's backed by First American Financial Company, a publicly traded company that adheres to strict 1031 exchange regulations. First American Exchange Company deposits 1031 exchange funds in Federal Deposit Insurance Corporation (FDIC) insured institutions with investment grade ratings.
It also offers title insurance and full settlement services to real estate brokerages and mortgage companies, along with its 1031 exchange services for investors. First American Exchange provides its own online platform to ensure forms are completed accurately and quickly. You can share your documents on the platform with other parties, and everything is done electronically, making it quick and convenient for investors.
First American Exchange Company Costs
| | |
| --- | --- |
| Delayed Exchange | $300 to $1,300 |
| Simultaneous Exchange | $600 to $1,800; $300 for each additional property |
| Reverse Exchange | $300 to $1,300, plus fees based on transaction |
| Built to Suit / Improvement Exchange | $700 to $800; $25 per written check; $76 power of attorney fee |
Visit First American Exchange Company
Wells Fargo Commercial: Best For Convenience of Additional Banking & Financial Services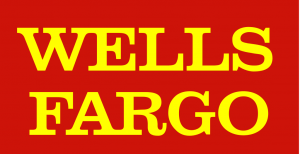 Wells Fargo has a separate 1031 exchange department from the company's regular banking services. In addition to 1031 exchange services, Wells Fargo offers banking, notary services, mortgage, and financial advisory services. Investors who already have a banking relationship with Wells Fargo or want all their financial services under one roof, may find doing their 1031 exchange through this bank to be the most convenient option.
Wells Fargo is fully bonded and insured with liability insurance, including errors and omissions insurance for its 1031 exchange services. In addition, it only uses in-house FDIC accounts to deposit the 1031 exchange funds from its investors. This is important because your funds are insured by this independent federal agency. It also has a dedicated team that focuses entirely on 1031 exchange services, and all of its services are backed up by the company.
Wells Fargo Commercial Costs
Wells Fargo 1031 exchange costs vary depending on the type, complexity, and location of the exchange. It offers discounted fees for its banking customers. Contact Wells Fargo Commercial for1031 exchanges costs.
IPX 1031: Best Subsidiary of a Fortune 500 Company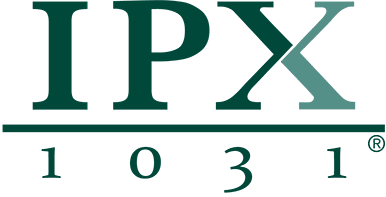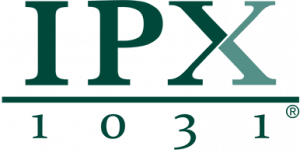 IPX 1031 is a subsidiary of Fidelity National Finance Company, a Fortune 500 list worldwide title company for the past 12 years. It provides 1031 exchanges, title, and settlement services to investors, lenders, and real estate professionals. IPX 1031 has provided 1031 exchange intermediary services for more than 20 years.
IPX 1031 carries a $100 million fidelity bond and a $30 million in liability insurance, which includes errors and omissions insurance. IPX 1031 is best for investors who want title and settlement services and the security of working under the umbrella of a company with a 12-year history on the Fortune 500 list.
IPX 1031 Costs
IPX 1031 costs vary by the type, complexity, and location of the exchange. You can contact IPX 1031 directly for a breakdown of costs and fees for your specific 1031 exchange needs.
Strategic Property Exchanges LLC: Best for Comprehensive Tax & Business Planning


Strategic Property Exchanges LLC provides comprehensive tax and business advisory services to its 1031 exchange clients. It will analyze your current tax situation and create a comprehensive tax and business strategy, restructuring your real estate assets, entities, and partnerships to maximize your tax benefits, reduce costs, and help you achieve your real estate investing goals.
In addition to the types of exchanges all our top picks offer, Strategic Property Exchanges LLC also offers the following exchange services:
Vacation or personal use property exchange: Recent changes to federal tax laws may permit some or all of the gain on its later sale to be tax-free.
Tenant in common exchange: Tax-deferred exchanges on professionally managed properties that permit the new owner to receive monthly income and a certain percentage interest in a much larger real estate development.
Foreign-owned property exchange: US properties owned by foreign nationals who are required to comply with additional rules on tax withholding.
Property owned overseas exchange: US taxpayers may exchange for similar property located overseas.
Strategic Property Exchanges LLC Costs
With its variety of 1031 exchange services based on investor's specific needs, we were unable to obtain detailed pricing and fee information. Contact Strategic Property Exchanges LLC for pricing based on your unique 1031 exchange.
Visit Strategic Property Exchanges LLC
Exeter 1031 Exchange: Best for Complex Exchanges & 24/7 Availability

Exeter 1031 Exchange specializes in complex 1031 exchanges. It is available 24 hours a day, seven days a week and offers the Exeter Edge Performance Guarantee, refunding 100% of the 1031 exchange set-up fee if clients are not completely satisfied.
Investor's funds are deposited into a qualified trust account protecting against potential bankruptcy and keeping the funds secure. Exeter carries a $30 million fidelity bond and liability insurance that covers errors and omissions. Exeter is best for investors with complex transactions and who want 24/7 accessibility.
Exeter 1031 Exchange Costs
| | |
| --- | --- |
| Delayed Exchange | $700 to $1,800 per transaction |
| Reverse Exchange | Starting at $5,000 |
| Built to Suit / Improvement Exchange | Starting at $5,000 |
Bottom Line
When choosing a 1031 exchange company for your transaction, it's important to work with a qualified intermediary who is skilled and knowledgeable with your specific needs. The best 1031 exchange companies provide comprehensive services, execute transactions in a timely manner, and keep their clients informed through the 1031 exchange process. Our top five picks for 1031 exchange services provide the comprehensive and professional services investors require.